Are you looking for the best way to make money online? Do you want to create more time, money, and freedom in your life? Are you tired of courses that don't work?
Today is your lucky day!
It's Time To Grab Your Freedom With Both Hands By Starting a Successful Affiliate Marketing Business!
With my website, I help individuals like YOU, who are looking for real and legitimate ways to make money online to discover the POWER of affiliate marketing, and enjoy real financial, time and space FREEDOM!
Over the last few years, I have mastered this four-step formula for creating SUCCESSFUL AFFILIATE WEBSITES that have enabled me to live the laptop lifestyle, quit my old job, and be my own boss …
… & on these pages, YOU will learn how to do the same!
Who Am I?
Hi there! I'm Ivan Brozincevic (call me Broz).
As you can see, I used to work in restaurants as a waiter. That is me working on my online business from the comfortable leather sofa chair in my living room today!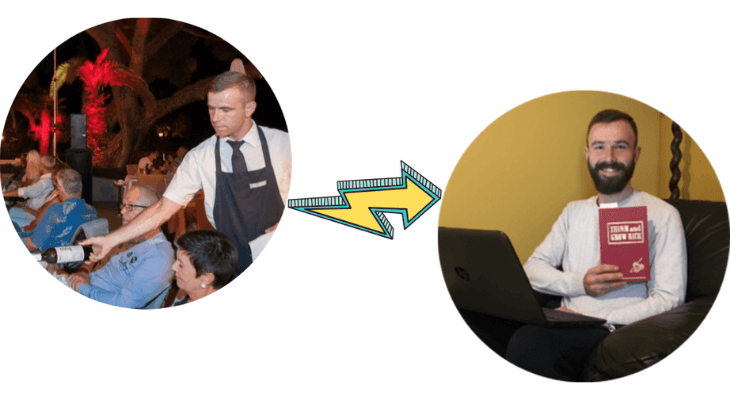 In other words, thanks to the power of the internet, I have managed to go from waiting tables to a thriving online business owner in just a few short years!
And today, I like to show people like you how to follow in my steps!
Learn How To Build YOUR OWN Money-Making Affiliate Website In Just 4 Simple Steps…
✅ Step 1 – Find a Profitable Niche
It all starts with a niche! Your niche can be anything you want. And the best way to pick a niche is to choose an area of interest (hobby) that you would like to turn into a successful business.
But before you jump into your niche, you need to make sure that it is profitable and narrow enough to get you fast results! And we will help you with this!
✅ Step 2 – Build a Website 
Don't have tech skills? Don't know how to build a site? Instead of building a website from scratch, you can use our SiteBuilder software to build PROFIT-READY WEBSITES quickly and easily!
✅ Step 3 – Attract Free Traffic 
With our step-by-step training, our focus is to teach you how to generate tons of FREE TRAFFIC from search engines like Google, Bing, and Yahoo!
You will learn how to create content that ranks on page #1 in search engines and as a result, you will be able to attract thousands and even tens of thousands of clicks to your site each month!
✅ Step 4 – Earn A Passive Income 
When you have a website that gets thousands of clicks per month, the best thing you can do is to monetize it with AFFILIATE MARKETING!
We will teach you how to find high-quality products on marketplaces like Amazon, ClickBank, and JVZOO, and recommend them to your visitors to earn commissions after the sale has been made!
What Others Have Achieved So Far…
Over the last 15 YEARS, millions of people from all over the world have joined our training program and community. We help people like you build successful online businesses every single day!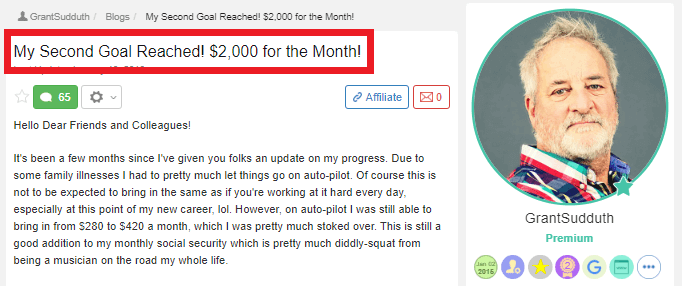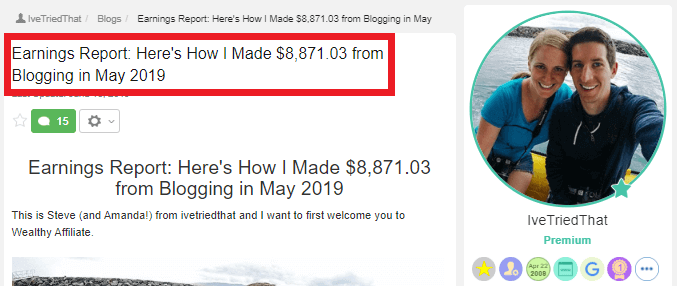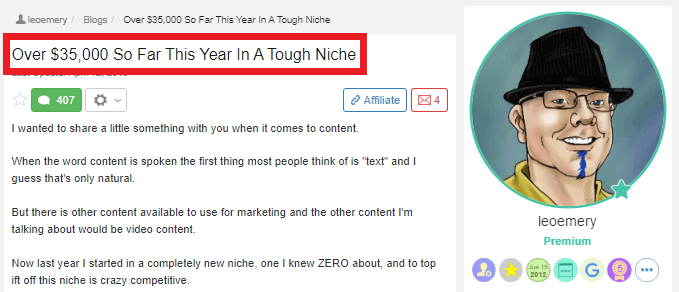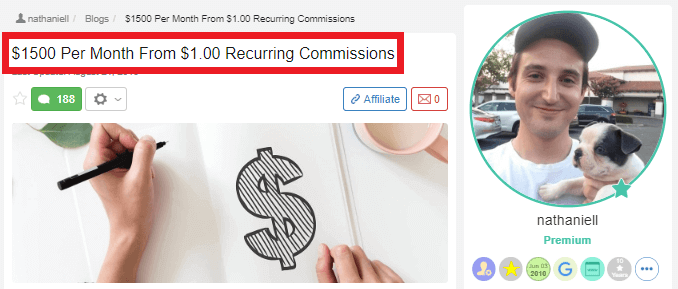 Are You Ready To Get Started?
Now it's YOUR TURN to start your own successful affiliate marketing business from scratch and for free even as a complete NEWBIE!
By joining our training program, you will gain access to one website and ten step-by-step video lessons 100% free of charge.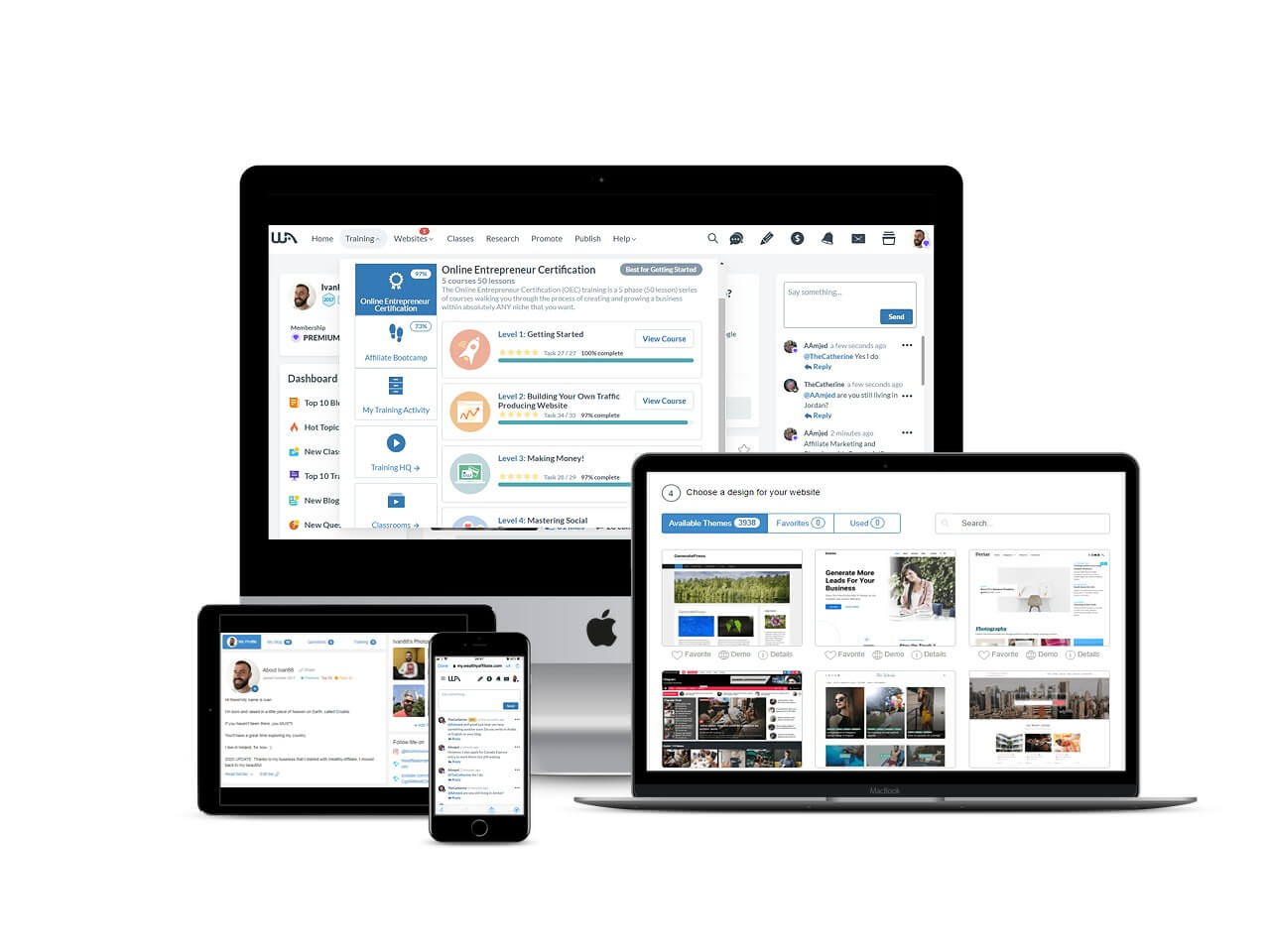 On top of that, you will get access to my 1-on-1 HELP & SUPPORT! In other words, I'll be your private affiliate marketing mentor!
Start by clicking the button below and I'll see you on the inside!
THE BEST WAY TO MAKE MONEY ONLINE IN 2022 >>
100% Risk-Free. No Credit Card Required. Start Free.