Are you looking for the best way to make money online? Do you want to create more time, money, and freedom in your life? Are you tired of courses that don't work?
Today is your lucky day!
It's Time To Grab Your Freedom With Both Hands By Starting a Successful Affiliate Marketing Business!
With my website, I help individuals like YOU, who are looking for real and legitimate ways to make money online to discover the POWER of affiliate marketing, and enjoy real financial, time and space FREEDOM!
Over the last few years, I have mastered this four-step formula for creating SUCCESSFUL AFFILIATE WEBSITES that have enabled me to live the laptop lifestyle, quit my old job, and be my own boss …
… & on these pages, YOU will learn how to do the same!
Who Am I?
Hi there! I'm Ivan Brozincevic (call me Broz).
As you can see, I used to work in restaurants as a waiter. That is me working on my online business from the comfortable leather sofa chair in my living room today!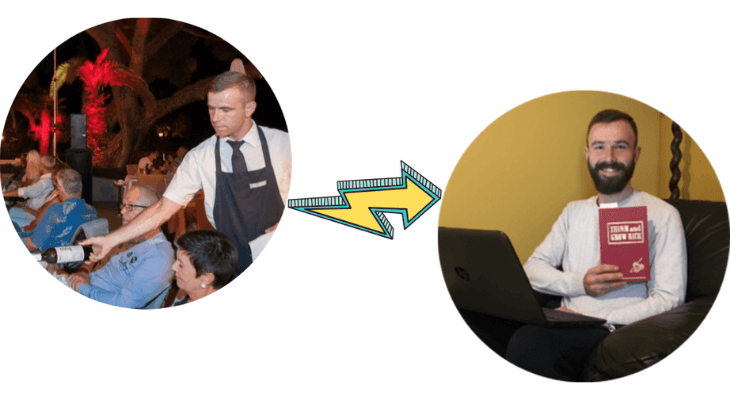 In other words, thanks to the power of the internet, I have managed to go from waiting tables to a thriving online business owner in just a few short years!
And today, I like to show people like you how to follow in my steps!
Learn How To Build YOUR OWN Money-Making Affiliate Website In Just 4 Simple Steps…