What is Online or Affiliate Marketing?
You have probably heard about affiliate marketing. Now you wonder what it is, how and where to get started, and how to eventually earn money?
Let's get started with an understanding of the business by answering the question: what is online or affiliate marketing?
After I have spent some time in my research, I found the following definition as the simplest explanation.
Affiliate marketing is a business where you promote other people's or companies' products or services by your marketing efforts in return for a part of the sale (affiliate commission).
Basically, you as an affiliate or publisher are creating the link between a merchant and a customer. Simple as that.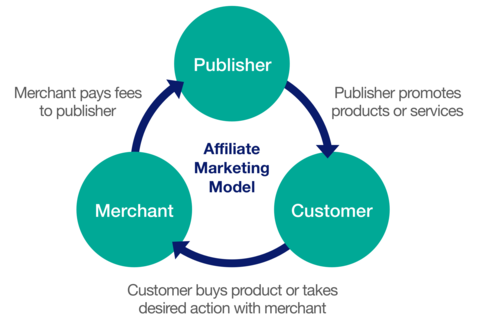 Who is an Affiliate (publisher)?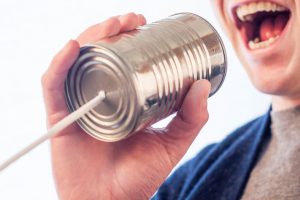 An affiliate is a person who owns a website which provides a wealth of information about specific product or service, such as product reviews. Or a person who has a wealth of knowledge in the specific area and runs a blog around it.
Either way, the site is your place of business.
Anybody can be an affiliate. There is no need for a degree or a diploma or any expertise in this matter.
Your job as an affiliate marketer is to connect the customer with the merchant using affiliate links.
Who is a Customer?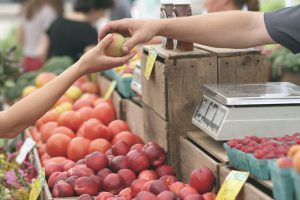 A customer is anyone who uses the internet to search and shop for stuff.
A customer lands on your website in his search for valuable information regarding the product or service.
If happy with the information they follow your link to the merchant's network where the sale is made.
After a sale, you earn a commission.
Who is a Merchant?
A great example of a merchant is Amazon.com. They offer tons and tons of various products on their shopping platform, from books to engine parts!
You can join their affiliate program to get links to their products.
Alternatively, you can join countless other affiliate programs. The most popular ones beside Amazon.com are Click Bank, Commission Junction, eBay…
Moreover, they are free to participate in. Some of them might review your website before they let you in. However, they are easy to enter.
They pay you a commission after the sale. Your earning level also depends on the merchant you work with. It can be as low as 5% and up to 75%.
Affiliate Marketing in a Nutshell
Here are 4 basic steps you will have to take to get a grasp on affiliate marketing.

It all starts with something you like,
CHOOSE A NICHE (FIELD OF INTEREST)
Afterward, you will have to do some work on your own to get your hands dirty,
CREATE A WEBSITE WITH VALUABLE CONTENT
PROMOTE YOUR WEBSITE TO ATTRACT VISITORS
In the end, if you do all things right,
HAPPY VISITOR MAKES A PURCHASE AND YOU EARN A COMMISSION 
How Much Can You Earn From Affiliate Marketing?
Well, there are multiple factors we have to factor in to determine the size of your income as an affiliate.
It depends on:
How much you are willing to learn
How much time you can devote to work
The percentage of your commission
All I can say is you can earn a nice passive side income. If you are a high achiever and you see a great opportunity in this business, you can become financially free in a reasonably short period.
If you commit yourself to work on this for a more extended period, you can set up several websites, therefore, you can earn passive income from multiple sources.
Some people earn 100 dollars per month, some make a couple of thousands per month, and some are doing very well and earning $100, 000 plus per month. It all depends on your level of commitment.
How to Start With Affiliate Marketing if You are a Beginner?
Every start begins with the research. The fact that you are here and reading this post is a clear sign that you have already started.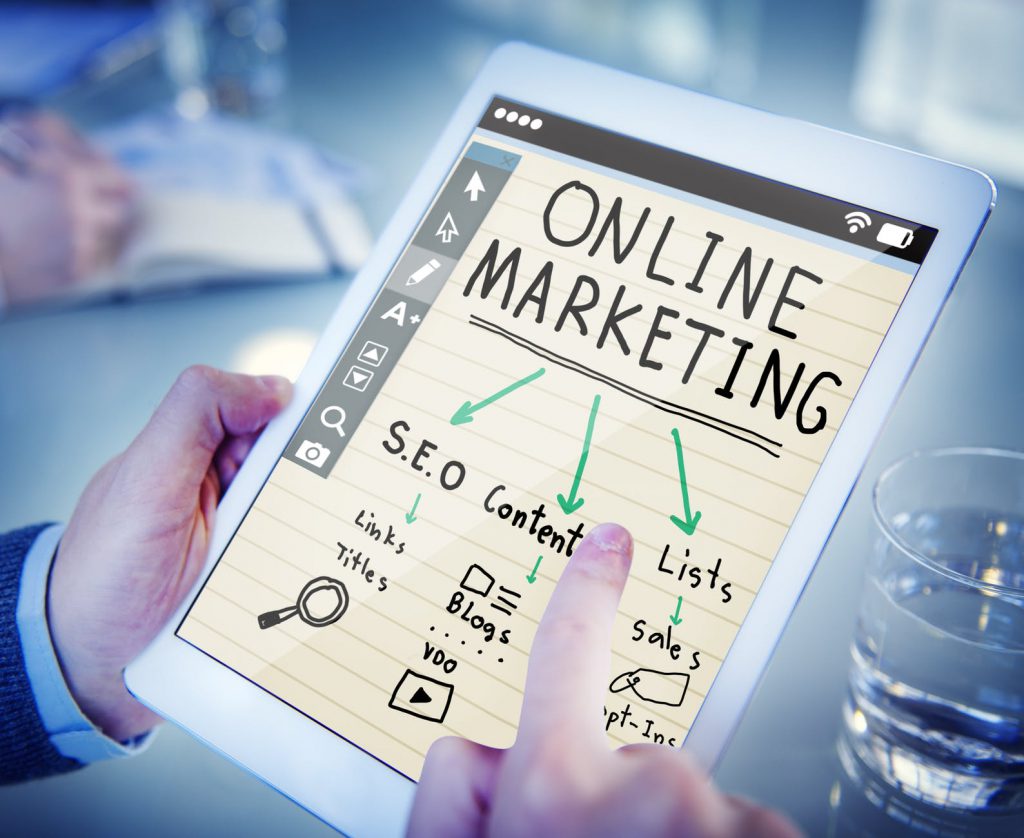 These few questions will answer you how to start.
Do you have a hobby?
Do you have an interest in something?
Do you possess specialized knowledge about something?
If your answer is yes, you have your first step!
No matter what level of computer or even marketing knowledge you have, beginner or advanced, if you are ready to start building the business around your hobby, interest, or specialized knowledge, burn the next headline in your mind!
Affiliate Marketing is an Easy Bussiness to Start!
Most people give up at the first step. Not everybody has a hobby or interest in something.
Therefore, many people start to panic at the very beginning and ultimately, they back away. Even if you don't know straight away what to begin with, you can learn along the way and find out.
Online business is a fun game!
If you create a fun attitude, you can attract more fun and enthusiastic people around you to help you with it. Because of its simplicity, it is a very easy business to start. You can even join with some friends during weekends to work on it for fun!
You never know what can grow out of it.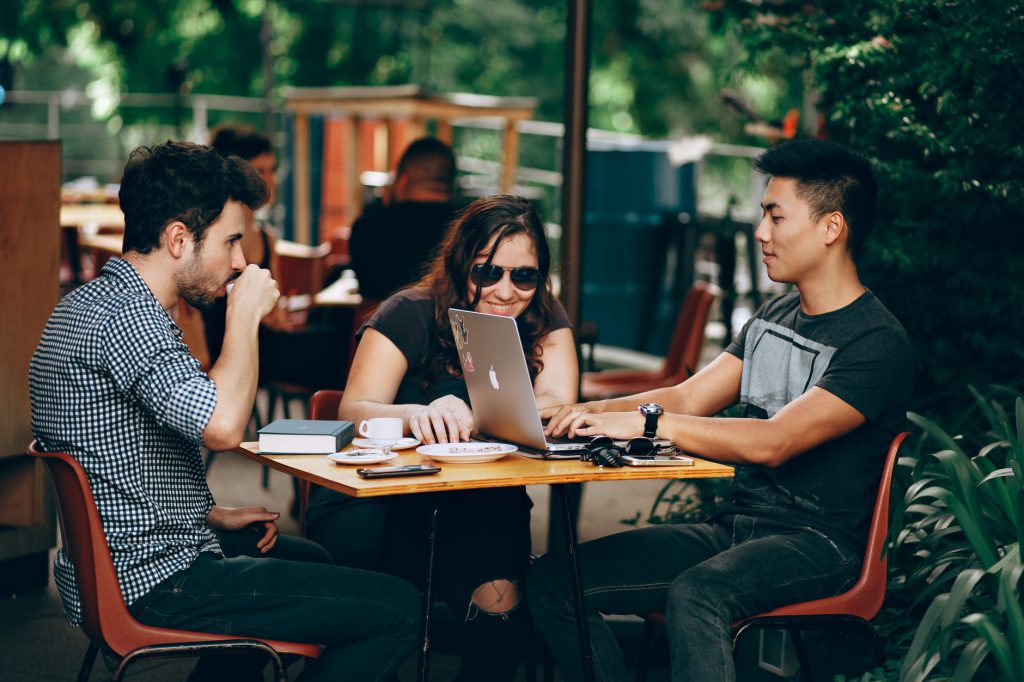 To create a website, you don't have to have any previous knowledge or even computer skills. If you can click on the screen with your mouse, you are set to go.
You know how to talk, to communicate with other people? I bet you do. So, to create valuable content, all you have to do is to write about your chosen interest. Simple as that.
To get traffic to your site and to earn money from it, you will have to be able to learn a few new pieces of information.
Don't let this scare you. Some people took the effort to make this procedure as simple and comfortable as possible.
You can find some good affiliate marketing training courses out there.
What is the Best Affiliate Marketing Training Course? 
The majority of opinions agree upon one thing, including me as well.
Over a decade ago, two Canadian guys, Kyle and Carson, after they made a fine living out of affiliate marketing decided to share their knowledge with the rest of the world. During the course of the years, they have established themselves as an authority in the domain of affiliate marketing training.
Their Wealthy Affiliate University is the best affiliate marketing training course there is!

I have tried several programs online including the most popular ones such as Internet JetSet and Affilorama.
However, none of them can offer what Wealthy Affiliate can! A step-by-step system and a great online community where you can boost your efforts by helping others and being helped at the same time.
There are many aspects in which Wealthy Affiliate conquers its competition. If you wish to find out more about why they are the best, click here to read a full review of the program.
Affiliate Marketing Pros: 
You earn a commission by merely linking a merchant and a customer.
You can create a passive income or multiple passive incomes.
You work from your laptop, which means you are free to go wherever as long as you have an internet connection.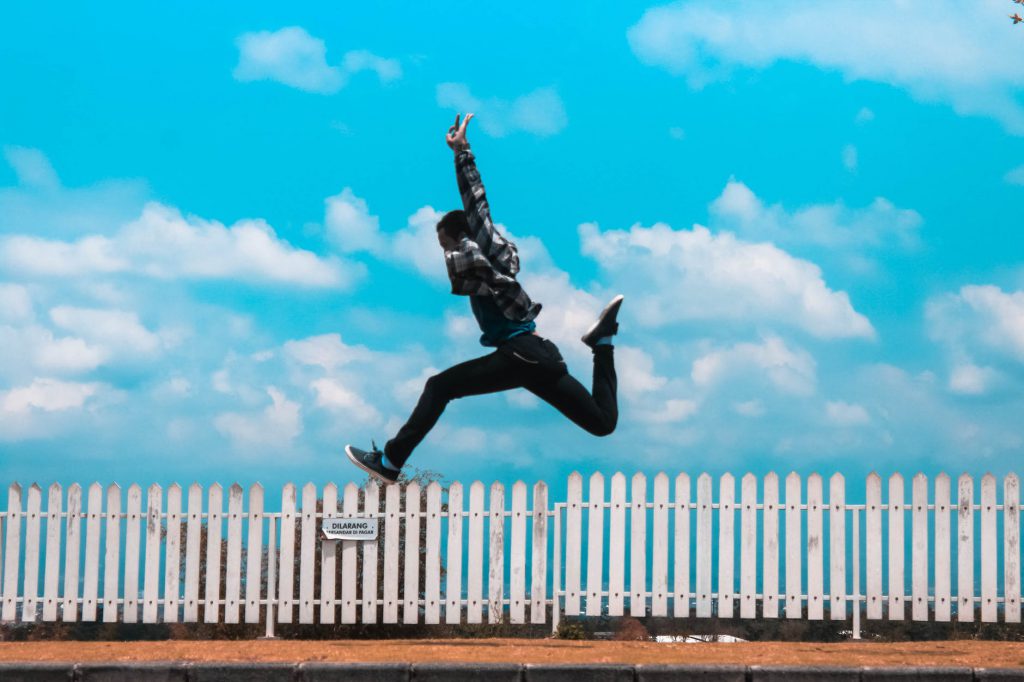 You don't have to have any previous knowledge except what you are passionate about.
You can turn your passion into a business.
You can connect with people who share your interests.
Wealthy Affiliate is a great place to start for free.
Affiliate Marketing Cons: 
It takes a lot of devoted work.
Not everyone knows how to use a computer.
Some technical stuff can drive you mad.
Welcome to the Online or Affiliate Marketing Business!
There is no magic button here. Affiliate marketing is a job like every other job.
However, if you do like to spend time sitting at your computer, surfing online, sharing ideas and communicating with like-minded people, the chances for you to succeed are very high!
I am still a student at Wealthy Affiliate University and, I can tell you it is one of the best decisions I made in my life.
I spent a year trying to figure this out on my own. I have also spent a lot of money on unreliable courses and training programs. In the end, it was worth my time and money because I found the right one!


You can do the same as I and go further to look for your affiliate marketing holy grail, or you can take my advice and join the Wealthy Affiliate.
The guys will show you how to crawl first, and later on, they will teach you how to jump!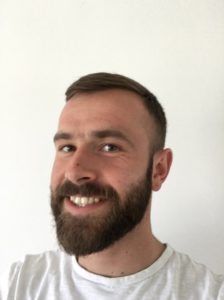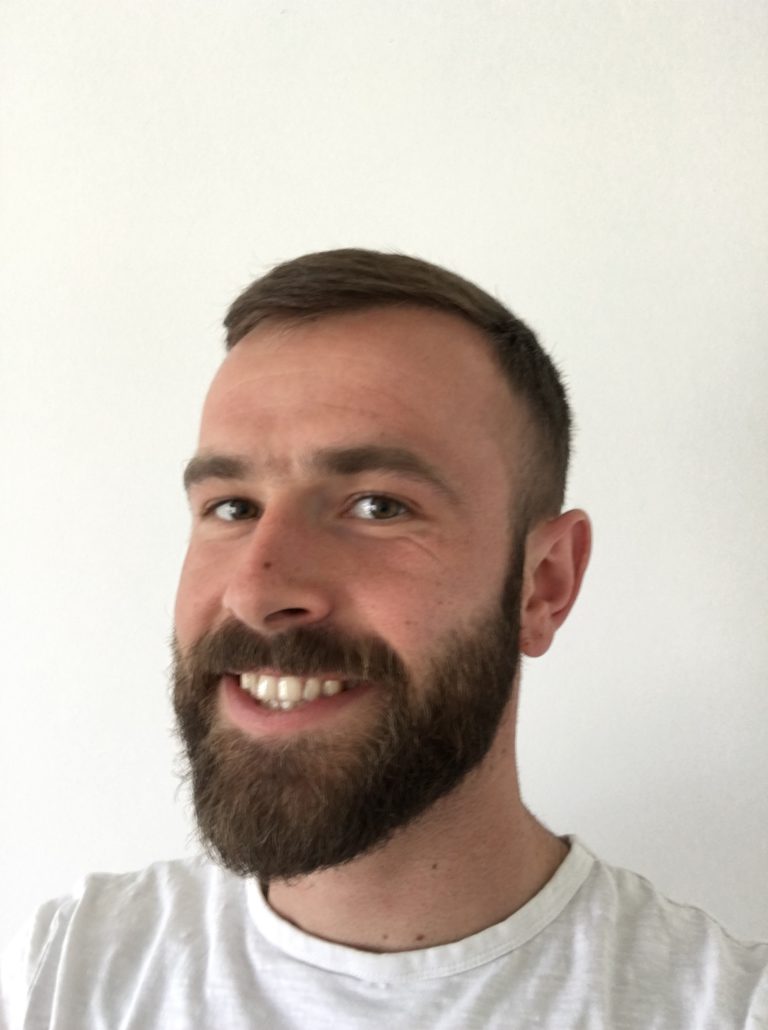 I wish you a successful online marketing journey!
If you need any help or you have a question feel free to contact me!
All the best,
Ivan,
founder, and CEO at
freeaffiliatemarketingbusiness.com & yourpersonaldevelopment.org