Hey guys, welcome to my 6FigZ review.
In nutshell, 6FigZ is a piece of software that gives you a business in a box. Apparently, Mosh Bari makes six-figures a month with it. However, I'm going to explain why this product has extremely low value to you and why this is not going to make you a six-figure income.
So is 6FigZ a scam software then?
Well, it's hard to call it a scam. It's more like a get-rich-quick scheme that doesn't work as advertised.
Guys, before we begin, this review is based on my own opinion after buying a ton of these magic software from Mosh Bari and his associates. I've lost a ton of cash to these guys and their get-rich-quick software so now I have a much better understanding of what the main intention of these products is.
So without further ado, let's dive into this 6FigZ review. I will be showing you a product overview. Also, I will be giving you a quick tour of the members' area together with an explanation of how it works. Then, I will share what I like and didn't like about it. And lastly, I will conclude with whether 6FigZ is a scam or legit.
Keep reading to learn more!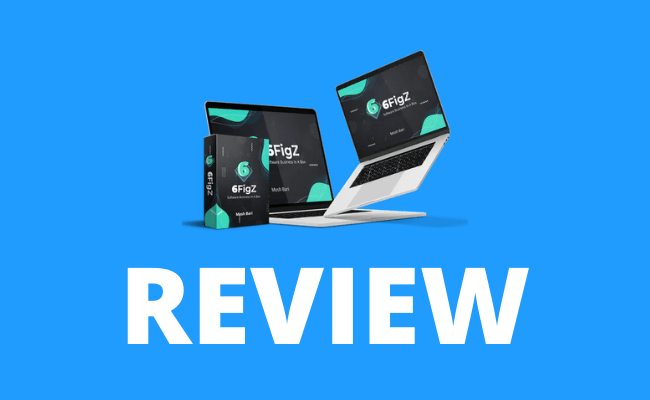 6FigZ Review – Overview
Product Type: Affiliate Marketing
Product Owners: Mosh Bari
Price: $19 + UPSELLS
Money-Back Guarantee: 30-Days (Questionable!)
Recommended?: Not at all!
Quick Summary: 6FigZ is allegedly a software that brings traffic and earns commissions on autopilot. But in reality, it's just another overhyped sales funnel that could cost you $100's to find out what failure is.
With this product, you will get a cloud-based app, short video training, and a few bonuses as well as a chance to spend more money on hidden upsells. In my opinion, this app is not worth time and money.
If you don't want to waste any more time on magic apps that never work as promised, make sure to check out my PROVEN SYSTEM for making money with affiliate marketing!
THE BEST WAY TO MAKE MONEY ONLINE IN 2023 >>
What Is 6FigZ?
6FigZ is software that is supposed to be a business in the box. In other words, it contains 3 features that will help you "automate" 3 areas of affiliate marketing. It automates traffic, offers and landing pages. Plus, it comes with an agency licence so that you can sell it as your own software
According to the ower, Mosh Bari, this software makes him six-figures per month and so it can do the same for you. But hold on. Do you really believe you can activate some software to earn six-figures per month on autopilot?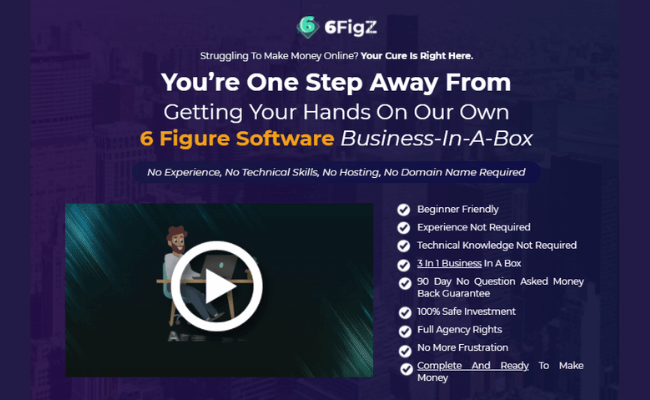 See, Mosh Bari might be making six-figures per month, that's true. But he's not using 6FigZ software to do so. Instead, Mosh if a product vendor who rehashes and rebrands these plain software all the time using overhyped promises and shiny pages to earn an income online.
Mosh is what we call the world of making money online as a serial product creator.
I've seen (and bought) a ton of his super-magic-six-figure software so far. Do you know what they all have in common? They don't work as advertised! One of the examples is EZ SalaryZ software. Another one is Re-Kaching software.
Basically, he releases this magic software at least once per month. 6FigZ is just another one in a row. The truth is, you will get some software in return for your cash, but it's not going to work as easy as Mosh Bari promises if it works at all!
Let me show you more…
6FigZ Review – How It Works
So basically, 6SigZ software is a cloud-based app that taps into YouTube traffic on autopilot and has the ability to drive this traffic to any sales page or link you choose. It works in three simple steps:
Get Your Copy of the Software
Bombard Free Traffic From Software to Any Link
Sit BAck and Relax As the Traffic Keeps Bringing The Sales For You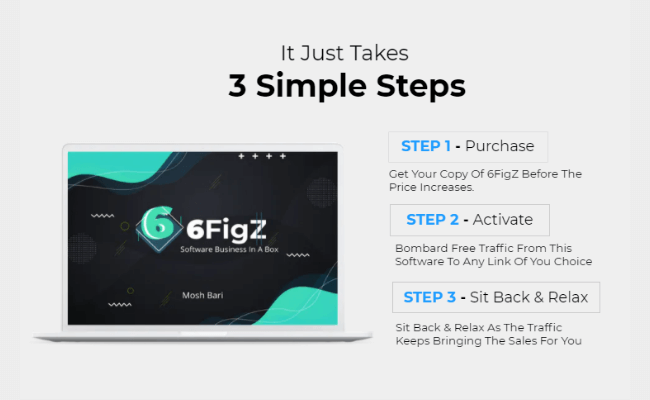 In other words, all there's to do is push a few buttons and you'll be joining Bill Gates, Oprah, and Zuckerberg on the wall of billionaires.
Yeah right…if making money was ever as easy as that, I'm sure the world would be jam-packed with overnight millionaires. But it's not, which means this software does not work as Mosh claims.
How 6FigZ Software Really Works!
See, 6FigZ is basically just a spammy software that you can use to automate likes and comments and upload videos to YouTube as well. It uses very spammy tactics to get traffic if any.
In a nutshell, you can find a set of videos and automate comments on those videos. You can put your affiliate link in each comment and theory, you should be getting free traffic to your link.
However, as a YT channel owner, I have to say that I receive at least 2-3 these automated spam comments per day. It takes me literally 5 seconds to remove and delete each spam comment as soon as it arrives. These people are basically trying to leach on my YT traffic and that is what 6FigZ is all about!
So it's basically spam software. The word is very close to a scam too. Speaking of which, let me show you the next section of my 6FigZ review so that you can see what the real intention of this software is!
Training Area WARNING!
I want to give you a warning before we move on. If you ever get into 6FigZ, you'll get a set of training videos where Mosh is going to show you how to use this software.
See, each video is "sponsored" by another product from Mosh's rich treasury of lousy products.
In other words, he is using this opportunity to sell you more and more and more and more and more and more of his overhyped pieces of software that never worked for a single customer out there!
So basically, 6FigZ is just one BIG SALE FUNNEL designed to trick you into buying a truckload of software that has absolutely zero value so that Mosh and his affiliates can make money off your innocence in this business.
Sorry for being straight and not BS-ing you…
If you want to be BS-ed, check out the 6Figz demo video below:
6FigZ Sales Funnel Revealed!
There are two options when buying 6FigZ software. The first one is without Agency Rights and it costs $17. The second option is with Agency Rights and it is going to cost you $27. If you take the latter option, you can use this software and sell it in any way you want.
Now, with each of the front-end offer, you'll get these features:
Case Study
Sales Pages
Cloud-Based App
Training Videos
Bonuses
That's what you get with the basic package. Now, before you can get access to these basic features of 6FigZ, you'll have to go through an expensive sales funnel where Mosh is going to offer you a few upsells. Let me show you more…
6Figz Upsells 
Upsell #1 – 6FigZ Unlimited $39
Upsell #2 – 100X Conversion Booster $97
Upsell #3 – Unlimited Traffic $57
Upsell #4 – 6FigZ All In One MArketplace $97
Upsell #5 – 6FigZ Reseller Rights $77
Upsell #6 – Gold Miners Club $39
Upsell #7 – Whitelabel $599
So as you can see, this offer is basically designed to make you believe you can make a six-figure income using an automated app. But the main idea was to get you inside of this sales funnel. This is how Mosh makes six-figures per month.
I simply don't get some things about 6FigZ software…
It has been advertised as an app that gets unlimited free traffic that makes tons of cash in just 3 steps. If that is so, why does it comes with seven upsells? Why some of those upsells sell you unlimited traffic and other things that this app should be doing already?
Oh yeah, it's because the whole thing is not even close to the advertisement. Does this make 6FigZ a scam? Let me share a few pros and cons in the next sections of my review before I answer that question as well.
If you don't want to waste any more time on magic apps that never work as promised, make sure to check out my PROVEN SYSTEM for making money with affiliate marketing!
THE BEST WAY TO MAKE MONEY ONLINE IN 2023 >>
What I Like About 6FigZ
Let me think…No, there's not a single thing I like about 6FigZ software. In my opinion, the whole thing has been extremely misleading and basically designed to play on your inner desire to make money as fast as possible.
What I Don't Like About It
On the other hand, I have prepared a set of things that I hate to see on sales pages for make-money-online products such as 6FigZ. These are just my opinions. If someone is having troubles with it, well, what can I do…I'm just being honest.
Automated Free Traffic and Sales Is BS
First of all, they promise that this software completely automates traffic and sales. Guys! There's no such thing as an autopilot app that makes money for you while you're relaxing and drinking cocktails on the beach. That's all complete rubbish too!
Dirty Psychological Tricks Being Used To Maximize Sales
Secondly, they use a lot of dirty psychological tricks such as unrelated earning reports and images of billionaires to attach this product to those people. It's all designed to trick you into believing that 6FigZ is some ultimate solution for making money online.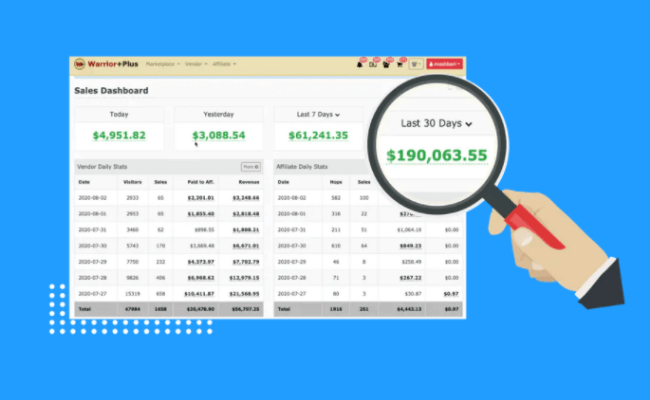 False Advertising
Thirdly, the entire product has been falsely advertised. For example, Mosh claims that 6FigZ is going to bring you tons of free traffic and commissions on autopilot. And then, once you get inside, he sells an upsell called Unlimited Traffic and 100X conversions etc.
No Real-User Testimonials
The complete lack of real-user testimonials tells me that 6Figz is just another rubbish software that is never going to deliver those promises from the sales page. The only positive testimonials come from affiliates and Mosh Bari's WarriorPlus friends.
In other words, those aren't real testimonials.
Designed To Make Money For Its Creator
Speaking of which, the entire product is, in my opinion, designed to make money for the owner. Mosh is known for collaborating with other vendors and rehashing the same product over and over again to make money from newbies who believe those claims from the sales page.
And the list goes on and on guys…
Is 6FigZ a Scam?
Technically speaking, 6FigZ is not a scam. Why? Well, it's because they are giving you some products in return for your money You get a cloud-based YT app, some bonuses, etc., which makes it a legitimate offer.
However, just because I say that "technically" speaking, this software is not a scam, that does not mean that I support this offer. In fact, I don't!
Whenever I see these claims (see below), and the name Mosh Bari next to a product, I'm 100% sure that it's basically designed to make money for the creator.
Here's once again what Mosh Bari say about 6Figz software:
Huge Commissions
All-In-One income system
Time tested results
No hosting, coding or design skills needed
Skyrocket engagement with 100% automation & ease of use
Makes more sales & commission with less work
100% newbie-friendly – no experience or skills required!
Hands-free automation
Hands-free traffic
Those claims have been all extracted from the 6FigZ sale page and are all complete rubbish. It's full of those psychological tricks that are supposed to excite you and make you buy this app ASAP so that Mosh can earn money.
Usually, I put at least a money-back guarantee in this section of my reviews. However, this time I'm not going to.
See, these guys don't care about giving false promises, one of which is an "unconditional 100%" money-back guarantee.
If you ever buy 6FigZ and decide to activate the refund, Mosh will turn you down. He is going to send you a series of emails asking you ten thousand questions until you finally give up and let him have your $20 or more!
So once again, there's absolutely not a single thing I like about this offer.
In my opinion. 6FigZ is on a borderline between a scam and a legitimate product but it's leaning toward the former. I've seen a ton of Mosh Bari's products so far to know better. You can take a look at Profiteer or Auto-Traffix PRO and see what I mean.
Do I Recommend This Software?
No, I don't recommend 6FigZ to my readers. It's not the software that I would personally use to make money online. In my opinion, this offer is the best for its creator.
If this software was as legit as the owner claims, why there are no user testimonials available? Why can't we get in touch with real people who used this software and made money with it?
I belive the answer is obvoius.
However, this is a free world. So if you feel that there's some value in this software, go for it. And if you manage to earn an income with this app, I would love to hear your comment.
6FigZ Review – Conclusion
So there you have it. According to the sales page, 6FigZ is an app that automates traffic and sales and it works in simple three steps even if you don't have any experience or skills.
But in the real world, it's just another overhyped and misleading product form Mosh Bari that is going to work the best for him. Thanks for reading my 6FigZ review!
How I Make REAL MONEY Online
If you're tired of overhyped products, apps, and software that always promise too much but never deliver on those promises, make sure to read the rest of this page.
A few years ago, I was falling for products like the one in the review because I wanted to make money online so badly.
But after a few scams and magic software, I realized that the only thing that works is hard work.
If you don't want to devote a year or two to learn how affiliate marketing works and to build your own affiliate marketing business, you'll be stuck in shiny object syndrome forever.
The only cure to this condition is a PROVEN SYSTEM that requires time and effort but is proven to work by the 1000's of regular people all over the world just like you and me!
The training below enabled me to go from $0 to earning $100's per day so if you're interested in making money with affiliate marketing, click the button to learn more!
THE BEST WAY TO MAKE MONEY ONLINE IN 2023 >>