Welcome to my Ali Profits review.
Could you make $500 per day in just three simple steps, or the Ali Profits system is just another scam?
Well, it could be the latter. You may want to put your credit card back. Let me show you why.
A lot of make-money-online systems claim that they have some magic formula for raking in huge profits. All you need to do is follow a few steps, and you're rich. But unfortunately, most of them are scams.
Ali Profits could be called a scam, as well. The whole thing is shady and full of warning signs that indicate that this system is not a trusted resource to make money online.
By the way, congratulations on researching before giving away your hard-earned cash. That's how you stay safe online and find the best way to make money online.
In this Ali Profits review, you are going to learn what it is, how it works, what's the full price of the system, why I know that it won't work, and more.
Also, I share a set of signs of a scam that prove my point here.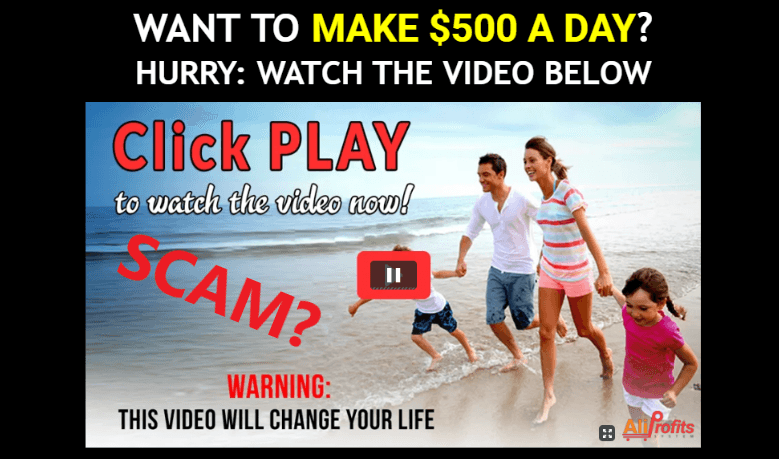 Ali Profits Review – Overview
Product Type: Dropshipping Training
Product Owner: Shawn J (fake name)
Product Price: $37 + UPSELLS
Money-Back Guarantee: 30 Days
Recommended?: NO! Read why not below…
Quick Summary: Ali Profits is a very short training course on dropshipping. Dropshipping is a legitimate business model, but this system, on the other hand, is not so. The main problem is that the system is advertised as a get-rich-quick scheme, while in reality, it could take months and months to make it happen.
Another problem is in the training you get with this program. The training is brief and contains pretty much basic info that you can find all over the net for free.
Also, the owner is not transparent about his identity, actors play success stories (I have proofs), and this is not the only sign of a scam. The whole system, in general, is full of red flags. It's not trustworthy.
The bottom line is, I don't recommend scammy products like this.
If you are tired of scams and bogus websites, check out the legitimate way to make money online below I used to go from $0 to earning four-figure passive income online!
THE BEST WAY TO MAKE MONEY ONLINE IN 2023 >>
What is Ali Profits System? 
Ali Profits is a system from the ClickBetter marketplace that promises easy $500 per day profits following a simple step-by-step guide.
According to the sales page, it's a system that can help you earn hundreds with dropshipping, working only 30 minutes per day.
Nice. I wish if it were true, then everyone would be rich.
Shawn, the creator of the system, goes a step further and claims that you don't need any skills or previous knowledge to make hundreds with his system.
Shawn insists that he can show you how to tap into the 372 billion dollar industry to siphon the cash into your account.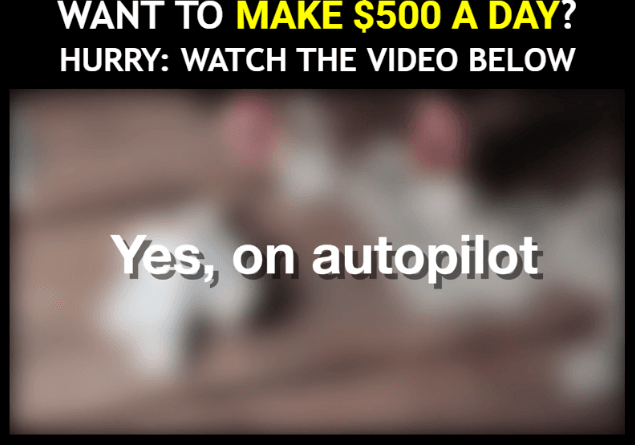 And of course, the whole thing runs on autopilot.
A bit too good to be the truth?
In all my experience reviewing and working with products like Ali Profits, I must say that this product sounds impossible. I believe that you, too, are aware of the fact now.
You see, dropshipping is a legitimate way to make money online.
But like every other system, it requires a lot of time and effort to figure out everything.
Ali Profits should allegedly teach you how to leverage a massive AliExpress marketplace.
However, the truth is that Ali Profits is nothing more than an overhyped sale video and a scam.
The story is designed to sell you a dream about making thousands on autopilot, that's all.
Let me show you more with the rest of my Ali Profits review.
Who is the Owner?
Shawn J is the owner and creator of the Ali Profits system.
He claims that this system will teach you how to make hundreds of dollars on autopilot. He's spent years perfecting this system.
Today, he shares it with a few carefully chosen people.
What is the coincidence that both of us are were picked, ha?
Anyway, let's get back to the story.
Shawn was just another sheep in the herd, working for his boss day in and day out.
One day, Shawn was humiliated by his boss, so he decided to leave.
Since he was already experienced with e-commerce, he has decided to create his own business.
Fast forward to the present day, Ali Profits is born.
However, except for the sales video, there are no other ways to prove that Shawn's story is true.
It's just one of many scam signs.
I'll give you a full list of warning signs by the end of this Ali Profits review.
How Does Ali Profits Work?
Ali Profits system is based on dropshipping. According to Shawn, once you set up the system, it works on autopilot.
All you need to do is spend 30 minutes each day by the computer to make sure the money is flowing to your account.
To make the system work, you need to watch the video, fill in the form, follow the step-by-step instructions, and watch your profits grow.


What do you think? Is making money online really that effortless? Of course not.
I've reviewed a few systems so far that claim the same benefits (eCom Cash Crusher, eCom Profit Sniper, EZ Bay Payday).
However, none of them has fulfilled the expectations created by the overhyped sales video.
The Truth Behind the Sales Video
As I've said, Ali Profits is a sales funnel. Here's how it works.
The video is the first stage of the funnel where they get you in with an exciting video about making thousands per day on autopilot.
But before you get a chance to see what's behind the video, they will serve you with a few more offers.
These usually cost 2, 3, and sometimes even 5x more.
Then, once you pass by upsells, you'll get the Ali Profits system in your hands.
The system is only a few training videos on dropshipping.
They show you how to set up a Shopify store, sign up with AliExpress, and other basic stuff that you need to start with dropshipping.
However, the training inside is far away from a step-by-step education that is needed to leverage this system.
This training could help you to understand dropshipping and how it works.
But I doubt it can help you can make hundreds working only 30 minutes per day.
Why This System Won't Make You $500 a Day
Dropshipping is a direct fulfilment method where an online seller isn't required to keep stock.
An online retailer is only required to have a website or in other words, a web-store.
This business model allows a company (website) to operate without owning a warehouse to store the products it sells. The company (website) doesn't even have to ship products to their customers.
The retailer partners up with a dropship supplier such as Amazon or AliExpress, who either manufactures or warehouses products, have complete inventory control, and ships it directly to the customers.
As I've mentioned, the Ali Profits program is a set of basic informational videos that explains this process in a bit more detail.
However, it's impossible to make thousands per day with systems like this.
You'll need much more time, in-depth training, money, and other resources to make it happen.
The first thing involved in getting started with dropshipping is setting up an online store via Shopify or Etsy.
That's an easy part, and I believe that Ali Profits training could help with this.
But once you have got a site ready, the work is just getting started.
You see, there's a lot of manual labour involved to get the products on your website, categorize them, incorporate related images, and, most importantly, get traffic (customers) to your store.
But it doesn't stop there either.
Getting things up and running is the first stage.
After you manage to open a store successfully, it's necessary to keep track of stock, deal with inventory issues, supplier errors, and other tasks that require a lot of attention.
There are plenty of disadvantages to drop shipping that they don't mention in courses like Ali Profits.
I highly doubt that you can make $500 per day as easy as it's been promised by the person from the sales video.
Dropshipping is not easy.
If it were so easy to earn a profit, then everyone would have a successful eCommerce store, don't you agree?
THE BEST WAY TO MAKE MONEY ONLINE IN 2023 >>
What's the Price of Ali Profits?
I have mentioned that Ali Profits is a sales funnel. It's designed to make money for the owner and his affiliates.
In this section of my review, I'll explain to you how the price is structured and show you that Ali Profits could cost you a lot more than you may have been thinking.
The price is only $37. If you try to click away, you'll get a $20 discount.
Meaning, it'll cost you only $17 to get your hands on this system.
Upsells, Sweet Upsells
Once you buy the program, you'll get an offer to spend some more of your hard-earned cash on a few upsells.
You are not obligated to take them. Those additional offers are the owner's attempt to make more money off you since he already has gotten you all fired up about this system.
Usually, there are a few upsells starting from as little as $40 and climb to expensive packages that could cost you a few hundreds.
Meaning, for $37 ($17), you'll get only the introductory course on dropshipping.
Can You Get a Refund?
Ali Profits comes with a 60-days money-back guarantee.
Meaning, if you think that the product has not met your expectations, you can ask for your money back.
The product is selling through the ClickBetter marketplace.
All you need to do is contact customer support, and your money will be refunded.
What's Good About It?
I review programs and systems like Ali Profits daily. It's become hard to find something positive to say about them.
All they do is fire you up to buy shiny objects. There is no honest intention to help you profit online.
However, there are a few things that could count as a pro.
Dropshipping is a Legitimate Business
Ali Profits system is a crash-course on dropshipping. The program has not the potential to help you make $500 per day, but it might help to understand the business and create the initial framework.
Although I don't recommend incomplete courses to my readers.
60-Days Money-Back Guarantee
You can ask for a refund if you don't like the products, and that's another pro. As I've said, ClickBetter products come with a 60-days window for a refund.
What's Wrong With Ali Profits?
Now, on the other hand, I've discovered five warning signs. Let's begin with the creator of the system.
We Have No Idea Who the Owner Is
Shawn J claims to be the owner and creator of the Ali Profits system.
However, there are no ways to prove that he is legitimate.
I've tried to discover more information about him, but unfortunately, there's nothing that could help me to learn more about Shawn.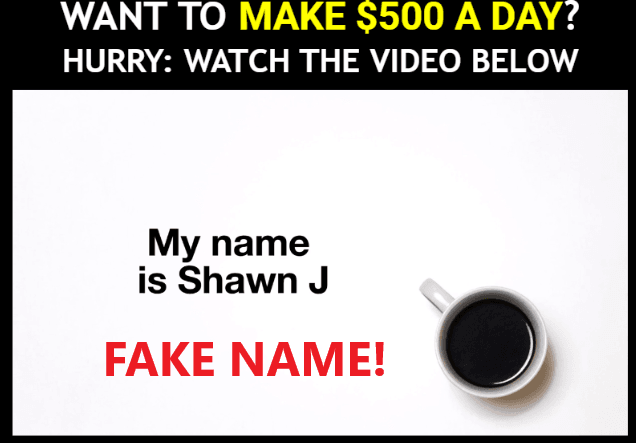 Shawn does not share anything about himself except his first name.
When the owner is not willing to connect with you, it's clear that there's something fishy going on.
Sales Page is Overhyped With Earning Claims
While watching the sales video for the Ali Profits system, all I've heard were overhyped income claims and 'get-rich-quick' BS.
Shawn claims that his system will make you $500 per day with only 30 minutes of work.
That's simply impossible.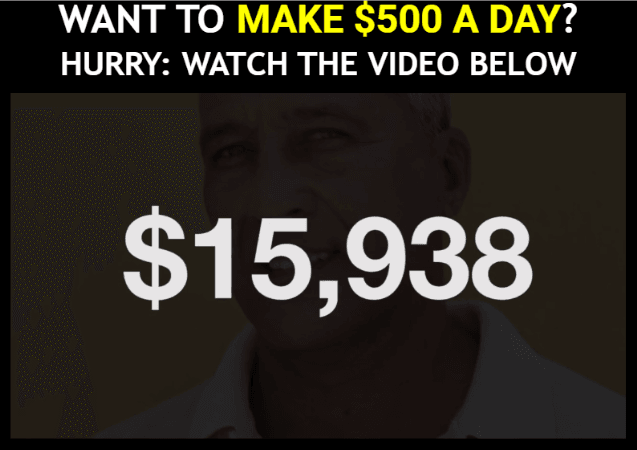 Also, there's no way to prove these earning claims. You are left to trust his word.
But since he's not even willing to share his full name, how can you trust him that you can make thousands with his system?
Success Stories are Fake
The only proof that Ali Profits is a legitimate system for making money with drop shipping comes from a few random people that appear during the sales presentation.
However, since I've seen these guys perform in a few other scams, I knew straight away that they were lying.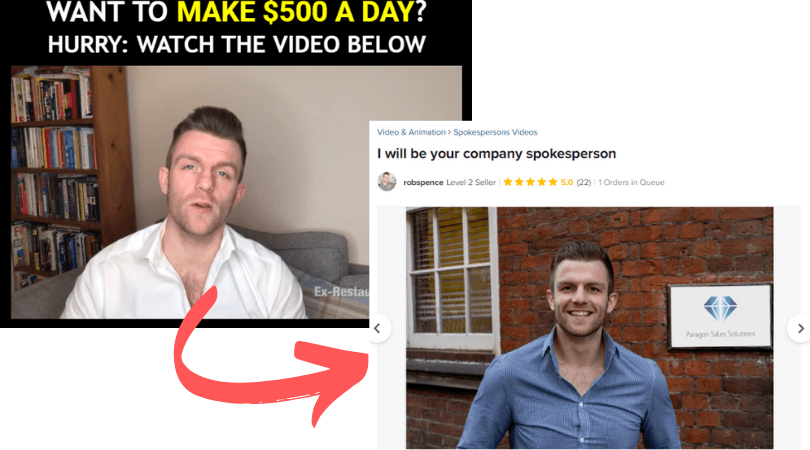 You see, those success stories are fake. Those people are Fiverr actors.
They've never made a dime with dropshipping.
The System is Not Complete, and It's Pretty Basic
Ali Profits is not in-depth training. It's just a set of basic videos that teach how to set up a Shopify store.
On the other hand, the system's been advertised as easy to follow step-by-step training that'll make you money on autopilot.
In reality, there's much more to it than a few videos and PDF's.
Besides, everything that's explained within this program is available all over the internet for free.
The only difference is that Ali Profits will cost you $37 to learn the same things.
You Could Spend a Lot More Than $37
As I've explained already, Ali Profits is a sales funnel. The owner of the system has chopped it into a few packages.
In my experience with systems like this one, you'll need to take all the packages to get the full picture and to make some money in the end, if any.
On the other hand, Shawn told you that you could make it work for only $37 while hiding the truth so that you can spend more and more and more.
Ali Profits System Review – Final Verdict
I usually call systems like Ali Profits scams, but since there's some form of training, it isn't a scam.
You can get training on dropshipping, which is a legitimate business.
But keep in mind that it'll cost you a lot more than $37 to get the full picture.
However, the way the owner of the system markets his creation is repulsive and highly misleading.
You wouldn't be wrong if you call it a pure scam that's designed to rip you off.
Hidden upsells, fake testimonials, and misleading promo material is not how legitimate companies do business and attract happy customers.
That's how those who are looking to put their hand into your wallet do business.
The final decision about whether or not Ali Profits is a scam is yours.
I must say that I don't recommend it, nor I ever will for many apparent reasons.
This is How I Make Money Online!
You see, there are plenty of legitimate ways to make money online. One of the best ways that I've been able to discover is affiliate marketing.
It's my #1 recommendation for all who are looking to start an online income.
The idea behind affiliate marketing is simple. Affiliate marketing is a model based on revenue sharing.
All you need to do is connect the customer with a merchant. After the sale has been made, you earn a part of the profits.
The idea may sound simple, but understand that affiliate marketing is not a get rich quick scheme.
There's a lot of groundwork to be done before you can make profits.
If you are interested in learning more about how I make money online with affiliate marketing, make sure you click the blue button below.
I'll be happy to show you a legitimate way to create a passive income with affiliate marketing that I use every day. 🙂
THE BEST WAY TO MAKE MONEY ONLINE IN 2023 >>
If you need any help or you have a question, feel free to contact me.
And make sure to share this post with your friends and family!
All the best, Ivan. Founder, and CEO @freeaffiliatemarketingbusiness.com