Welcome to my review. Is the Bitcoin Code a scam? The simple answer is, yes, it's a scam. It's a work of professionals who are after your wallet. Stay tuned because I share everything you have to know about this scam before going any further.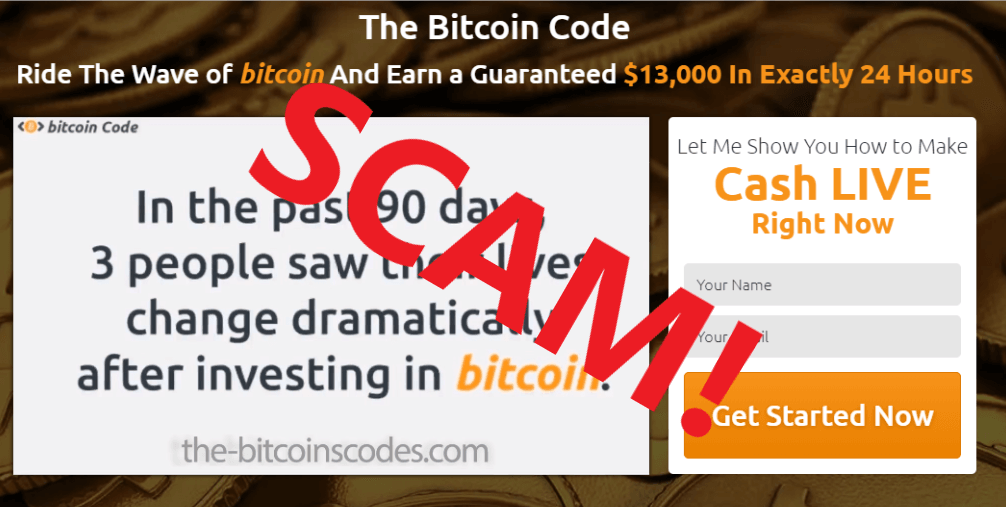 Product Name: Bitcoin Code
Product Type: Trading Software?
Owner: Steve Mckay/Fake Name
Price: $250 Deposit
Recommended?: No! Scam!
If you are looking for a PROVEN WAY, make sure you check out the legitimate way to make money online below!
THE BEST WAY TO MAKE MONEY ONLINE IN 2023 >>
Just a few days ago, I received a tempting email. In this email, I was invited to claim my spot before it's gone. If I don't do it, I'll lose my chance to make $13.000 in the next 24 hours!
We are all more than curious about making money the easy way. So I clicked the link. I know that you are as well. That's why you are reading this Bitcoin Code review.
Long story short, do you know what was at the end of that rainbow? Nothing! A scam.
The scam I'm referring to wasn't the Bitcoin Code. It was a copy-paste offer called the Bitcoin Loophole. You see, everything is identical. The same guy, named Steve Mckay was pretty good with words. He even told the same story about secret software and all.
By the way, congratulations on researching before getting into things head-first.
If you are looking for a PROVEN WAY to make money online, check out my #1 recommendation for making money online.
In this Bitcoin Code review, I share five warning signs that prove it's a scam as well. Also, I explain how this scam works, investigate how much could it potentially cost you, whether you can get your money back or not, and more!
What is the Bitcoin Code?
According to video and spokesperson who call himself Steve Mckay, the Bitcoin Code is a revolutionary software for online trading. Steve developed the software after he got the orders to do so by some big shots from the Wall Street company he used to work for.
Steve promises that this software can turn a measly $250 into $13.000 in the next 24 hours! The best part of the whole system is that you won't have to lift a muscle because the software does everything on autopilot.
That's great, but it's not true. I'll explain why a bit later.
However, a few people show up during the video giving a testimonial that Steve is telling the truth. All of them claim they have made an incredible amount of money using the Bitcoin Code software. But the truth is, they are lying too.
Are you surprised?
Not only that testimonials are fake, but everything else about this website is false as well. I'll show you a few proofs as we go through this Bitcoin Code review.
Truth be told, it's almost impossible to make those kinds of profits with Bitcoin today. At least not in the next 24 hours. You see, the website is designed to attract people who believe that making money online by trading cryptocurrencies is effortless.
Those early Bitcoin investors had a hunch about it. And it paid off. However, the situation is a bit different now.
Bitcoin has exploded, and the effects are still visible in the air. That's why people like Steve Mckay are creating fake offers like the Bitcoin Code to attract those who still think it's possible to make huge profits with Bitcoin in a short amount of time.
I'm not saying that these benefits are not possible; they are. But it takes brains, balls, and a lot of cash to profit from Bitcoin today. Some shady software won't help you; trust me.
Who's Steve Mckay?
Steve Mckay shares a story about his life and how he managed to discover the world of cryptocurrencies. He was working on Wall Street before turning into a digital millionaire. One day his boss gave him an order to create software that can trade Bitcoin on autopilot. Then, once Steve managed to accomplish the tasks, his boss used it to make millions and ran away with it.
Poor Steve.
However, Steve was curious, so he tried the software himself. And guess what? He too started to make money with it! It makes me wonder how did he not know that since he was the one who created it? It's a rather stupid story, don't you agree?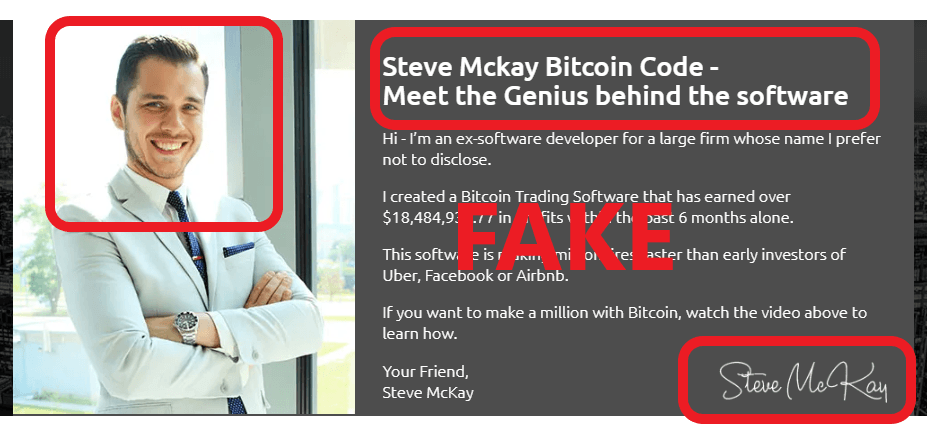 Anyway, Steve Mckay is a fake character. Whoever created the Bitcoin Code, did an excellent job of trying to cover up his true identity. If you Google this name, you'll find a website with his name. But once again, this is the work of professionals.
How Does the Bitcoin Code Work?
As I've said at the top of this Bitcoin Code review, I reviewed the offer that shares the same story about the software. Moreover, it too uses the same tricks applied here. That's not all. Steve Mckay is once again the mastermind behind the software.
The other scam is called the Bitcoin Loophole. You can read the review if you click the link.
Before we move on, it's essential to know that I did not register my name and other personal information to get access to the Bitcoin Code because of my own security. However, I did so for Bitcoin Loophole, so the info under this headline is based on the assumption that both funnels work the same way since they use almost identical websites to get customers.
Based on my previous research, and under the assumption that everything is the same here as well, the Bitcoin Code website will transfer you to the offshore broker called RImarkets. From there, you can follow the steps proposed by Steve and start depositing money into your account.
If you remember, all you need to do is take three simple steps to turn your $250 into $13.000 in the next 24 hours.
However, that wouldn't be a wise thing to do. You see, after a few hours of surfing the net, I discovered that RImarkets is not registered and licensed broker.
Thus, they cannot be trusted!
I've found information that the software they use to trade Bitcoin and other currencies is rigged. This information is not 100% accurate, and you shouldn't take it as a fact.
But in any case, it means that once you start trading, you'll immediately begin winning the trades. However, after you get 'hooked,' you'll start losing the trades rapidly. In some cases, you may even be called by the company's brokers to assure you that the software is working and you've lost because 'something was wrong' with the market.
The truth is that for every deposit you or any other person make, the owner of both websites will be awarded a commission or a percentage from your deposit. In other words, the Bitcoin Code works as a funnel to RImarkets. The person who owns both funnels is affiliated with the RImarkets broker.
What's the Price of the Bitcoin Code?
According to the video, a minimum deposit in the size of $250 is needed to start trading with this software, though the spokesperson in the video tells that you can invest more!
After you consider everything, the wisest move is to click the X button and do nothing.
Can You Get Your Money Back?
Those of you who already invested your hard-earned money into the Bitcoin Code scam and lost, there's a hope to get your money back. If the amount lost is larger than $3000 and if you have evidence that you haven't received the service the company has promised you, you can contact MyChargeBack.com. 
These guys can help you to file a request and get your money back. They will charge you for the service, but better something than nothing. Here a link to MyChargeBack review written by a trusted resource if you want to learn more.
The Bitcoin Code Scam Signs
Before I share the conclusion about this website, let's go over a few warning signs. You should remember these because they will help you to spot a scam in the future.
1.) Actors Play Customer Testimonials
Whoever created the Bitcoin Code website knows that a few real-life testimonials could help to cover up the scam. However, those people who are sharing their experience with Steve's software are faking it. They are hired to read the script in front of the camera.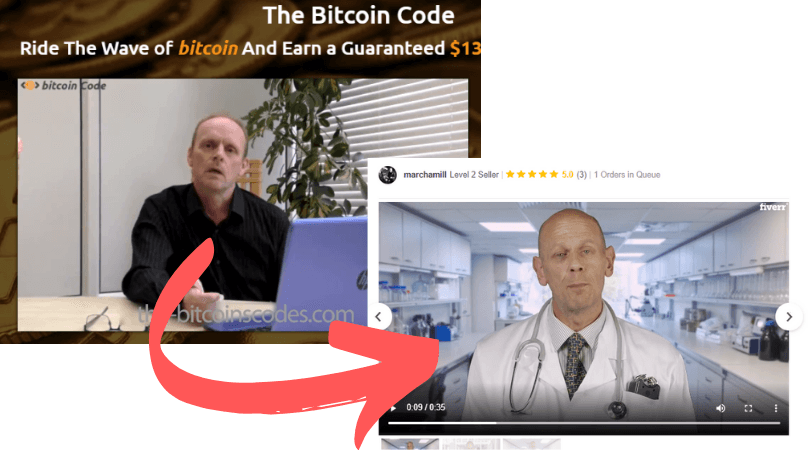 If the software and everything else that comes with it were the real deal, won't you agree that everyone would be using it?
If you want to reach the people from the video, you can visit the website Fiverr where they offer the video spokesperson service and ask them about their experience with this software.
2.) Steve Mckay is a Fake Character
I review online courses and products for making money online every day. You wouldn't believe how many scams are out there. Fake ownership is the thing I see the most. Whoever created the Bitcoin Code is not Steve Mckay. As you know, Steve doesn't exist.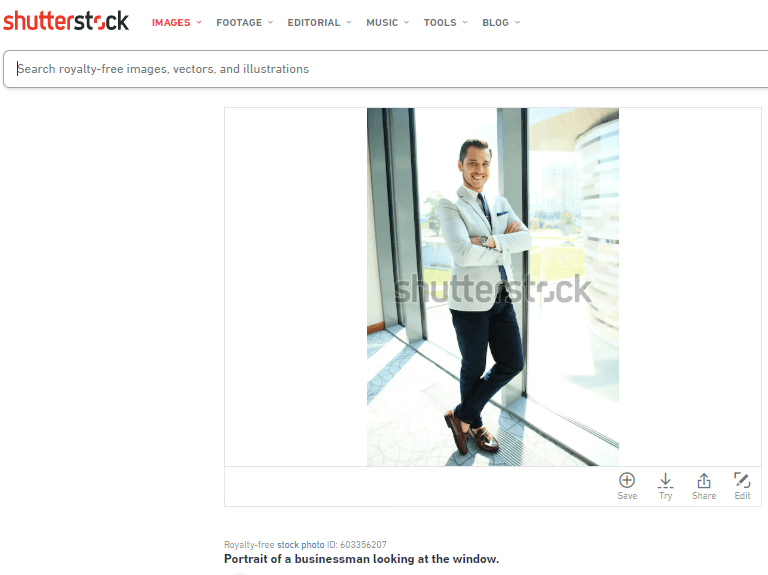 If you take a look at the image from above, you can see the photo that's being used here is a stock photo from Shutterstock website. This is concrete proof that Steve is not a real person. Moreover, it's a major red flag!
3.) They Use Fake Scarcity to Get You In
More and more people wish to make money online. They feel like the train is leaving, and they should act fast, or they might lose the opportunity. The creator of the Bitcoin Code knows that very well. That's why he created a few fake widgets on the top of the screen to create a sense of urgency. He knows that the pressure is the best seller.

However, if you come back to the website, again and again, you'll discover that nothing has changed. Those widgets are fake. They activate as soon as someone lands on the site.
4.) Video is Full of Overhyped Earning Potential
Not only the video, but the whole website is full of 'get-rich-quick' BS. The spokesperson in the video spends most of his time giving you false hope by flashing some of the most unrealistic and overhyped earning claims.
Guys, making money online is possible. However, do not trust anyone who tells you that you can get rich overnight. If they promise you expensive cars, villas, yachts, and other luxuries, please, hit the X button and leave the page.
5.) A Software That Wins 99% of the Trades is a Lie
The biggest lie connected to the Bitcoin Code scam is software that will win you on autopilot. Steve claims that his team of professionals will execute all the manual lifting for you. All you need to do is deposit the money and watch how it multiplies.
Yea, right.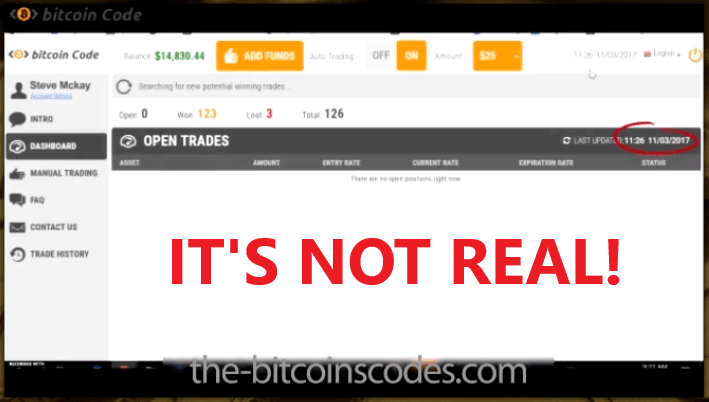 You see, online trading is Greek for the majority of the population. That's why many scammers out there have recognized this opportunity to sell you a dream about some secret software that wins 99% of the trades.
In reality, you can use automated trading systems to help you in the process. You can even put it on autopilot if you know what you're doing. But if someone tells you that they will do everything for you with 99% accuracy, my best advice is to start running and never look back!
Is Bitcoin Code a Scam? – Final Verdict
I've said it a couple of times during this review, but I'll repeat one more. The Bitcoin Code is a scam. I saw many online scams, but this is one of the best-executed scams so far. It almost felt like a real deal for a moment.
But as you know, everything related to this website is fake. The video is full of lies, the whole site is misleading, testimonials are false, and they use Fake Steve to assure you that you are dealing with someone who knows the business.
And one last thing. Take a look at the image below. Digital Payday Bot scam looks like it's made by the same people.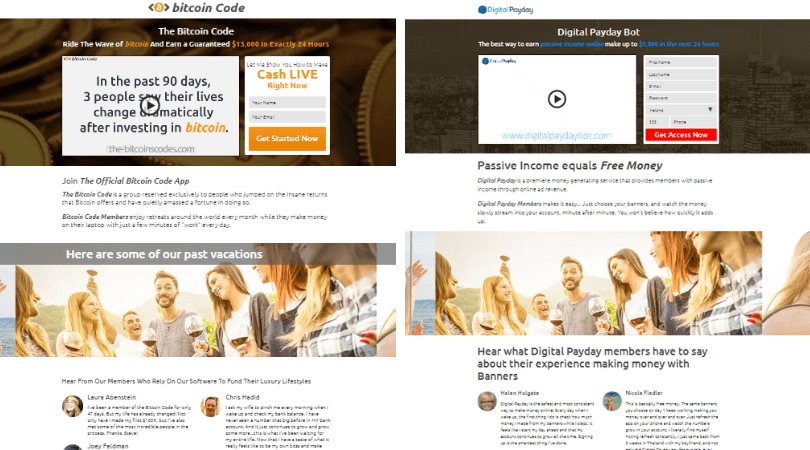 Never trust someone to trade for you! If they offer you a trading service where they do the work for you, you can be 100% sure that you are about to be scammed. Always do your research before handing over your hard-earned money.
And remember, if it sounds too good to be the truth, it is.
How to Start an Online Business for Free?
Thanks for coming to the end of this Bitcoin Code review. It shows that you are a serious person who takes every step with the most attention.
If you are interested in learning how to start an affiliate marketing business for free and make money online, I got here a great alternative to those money-sucking offers.
A few years ago, I found Wealthy Affiliate, the most legitimate online platform for making money with affiliate marketing.
You see, making money online is not as easy as Robert Fisher (or whoever he is) claims. However, when you have the right training, tools, and support, it's more than possible to make it and in a reasonable short time, as well.
Wealthy Affiliate has helped thousands of regular people, just like you and me, to make money online. If you are looking to earn a passive online income, look no further! Click the button below to learn more! ?
THE BEST WAY TO MAKE MONEY ONLINE IN 2023 >>
I wish you a successful online marketing journey! If you need any help or you have a question, feel free to contact me!
All the best, Ivan.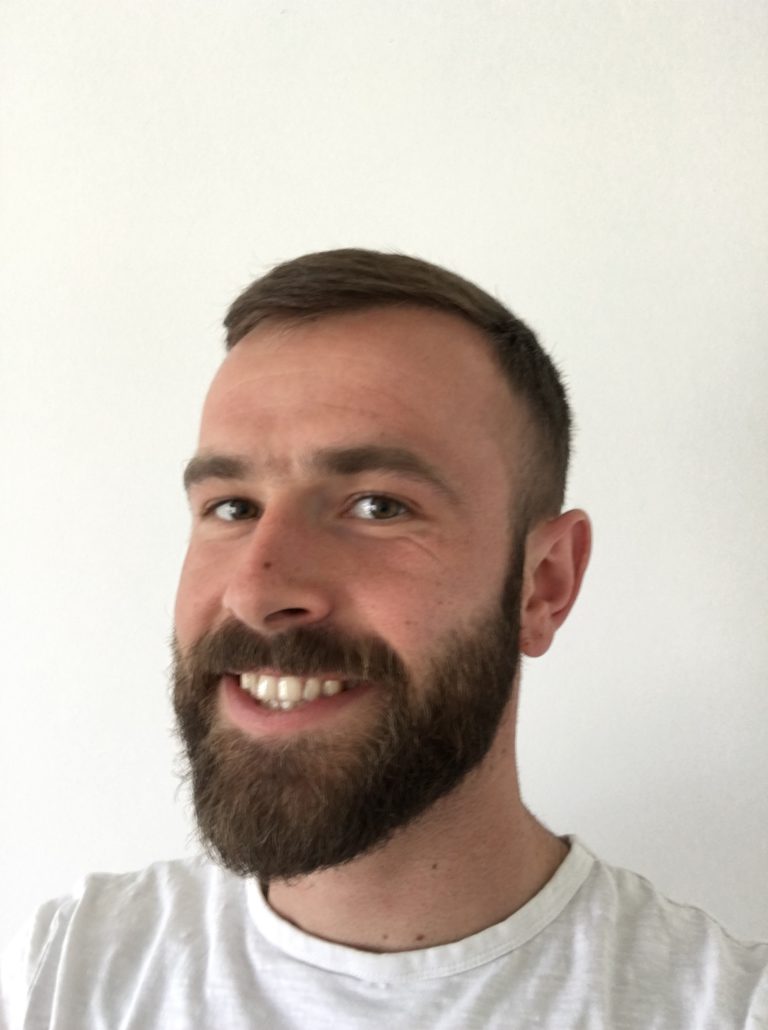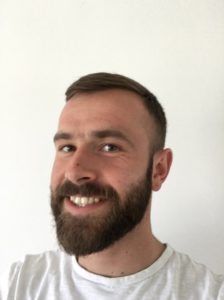 Founder, and CEO @freeaffiliatemarketingbusiness.com