Can the Bitcoin Loophole team show you how to make $13K in 24 hours or is it a scam? I inspected this software and give an unbiased opinion in this Bitcoin Loophole review. It's a seemingly legitimate offer, but you'll be surprised by the truth!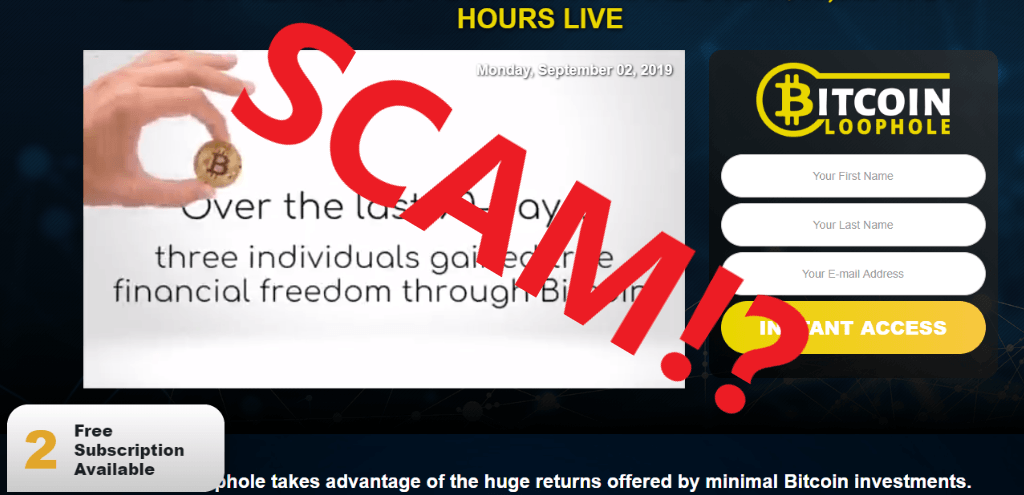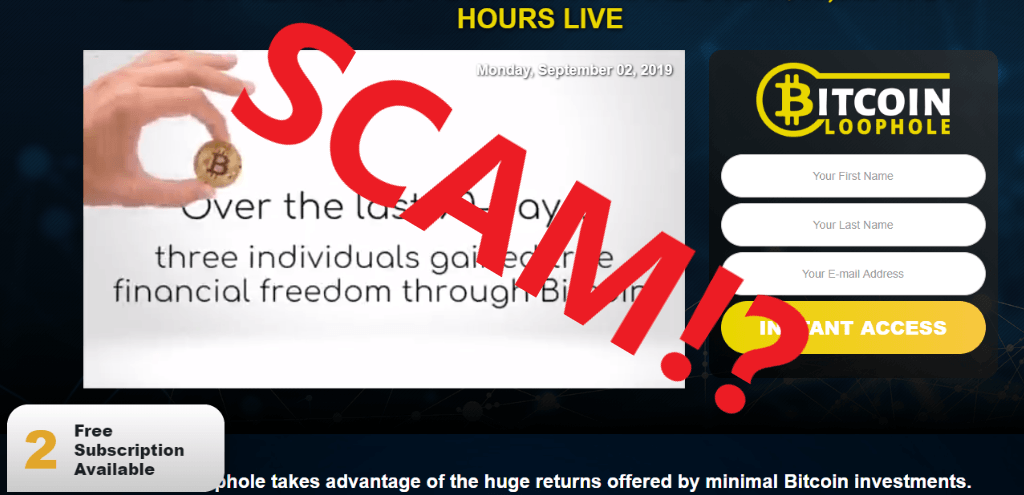 Product Name: The Bitcoin Loophole
Product Type: Trading Software
Owner: Steve Mckay (Fake Name!)
Price: $250 Deposit
Recommended?: No! Scam alert!
Quick Summary: Bitcoin Loophole is 100% scam created by an unknown person. Steve McKay is a fake character, which is proved in this review. The scheme is designed to funnel you to an unlicensed broker and to convince you to deposit your hard-earned cash while some software manages the trades for you. The broker, RI Markets is not trusted. The bottom line is, you could lose a lot of cash because it's a scam!
THE BEST WAY TO MAKE MONEY ONLINE IN 2023 >>
Guys, I review shady digital products, courses, push-button systems, software & bots every day. It's become a regular thing for me to listen to this kind of get-rich-quick BS and to recognize a scam as soon as I see one.
It's not an intuition speaking; this is a raw experience.
You see, Bitcoin Loophole is a scam and I have evidence!
Like every other of its kind, it's a 'get-rich-quick' scam designed to put its hand into your bank account slowly. There's no software, bot, secret system, money-making loophole or anything else these guys are trying to feed you that can help you make thousands overnight!
In my mind, those words translate themselves to 'come here you sucker and give us your money.'
By the way, congratulations on researching before getting into things head-first.
In this Bitcoin Loophole review, I share my unbiased opinion about this 'software' and whether it works or not. Also, I researched how much could this potentially cost you. Lastly, I give a list of evidence that Bitcoin Loophole is a scam.
What is Bitcoin Loophole?
Based on the information from the video pitch, Bitcoin Loophole is the world's most compatible software for Bitcoin exchange that makes it virtually impossible to lose. The software is guided and directed by a team of savvy cryptocurrency traders. All you need to do is to sign up, activate your account, and start trading.
According to Steve Mckay, everything is legal and ethical. His Bitcoin Loophole software is guaranteed to make $13.000 in the next 24 hours for the following 25 lucky individuals.
How can you start? Well, by depositing a few hundred dollars from your bank account to Steve's and you're set to go.
Who would've known that trading is that simple?
Now, let's stop for a second and think about it.
When someone tells you that all you need to do is send him a few hundred dollars and he'll make you thousands in less than 24 hours, what do you think that person is trying to do, help you or scam you?
The truth is that the Bitcoin Loophole trading software is not even a real thing; it doesn't exist. Technically speaking, the whole story, logo, and the video are only a marketing funnel designed to lead you to something else.
How Does Bitcoin Loophole Work?
You've been told that Bitcoin Loophole works in simple three steps. That is, create an account, deposit some cash, and watch the money roll in. However, Steve hasn't mentioned how it really works. He claims that his team of 'experts' is going to take care of everything for you.
Based on my research, after you create an account, which is free, you'll be redirected to an online broker website called RImarkets. There, you can deposit the money and start training using the provided online broker.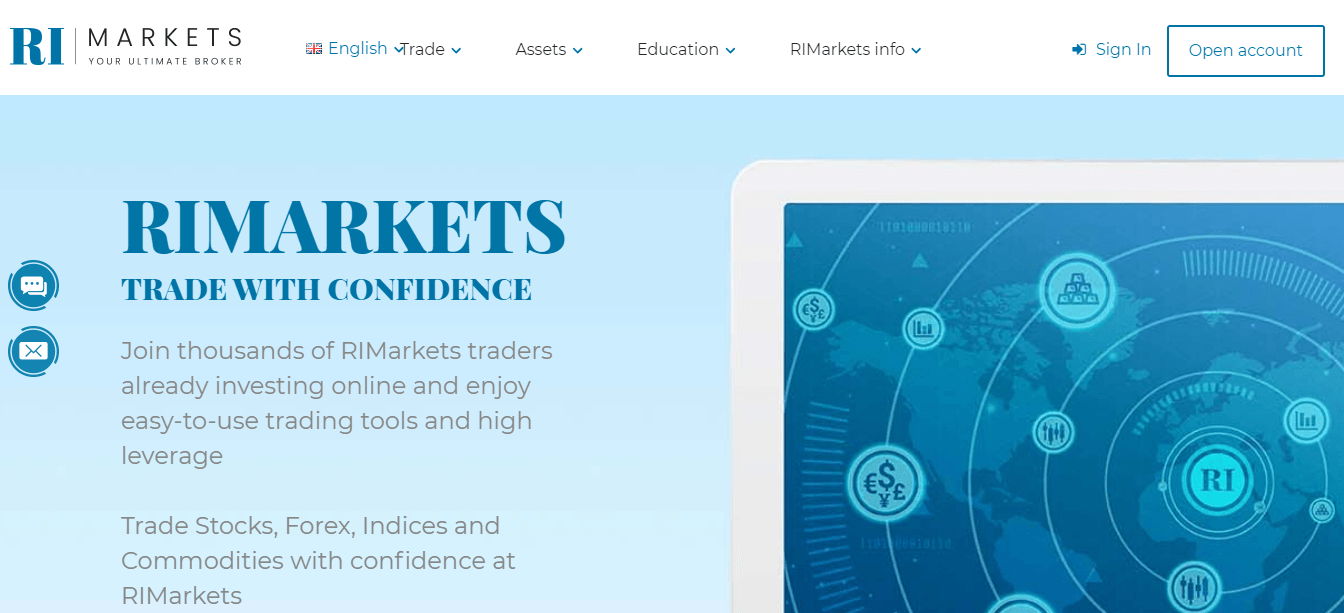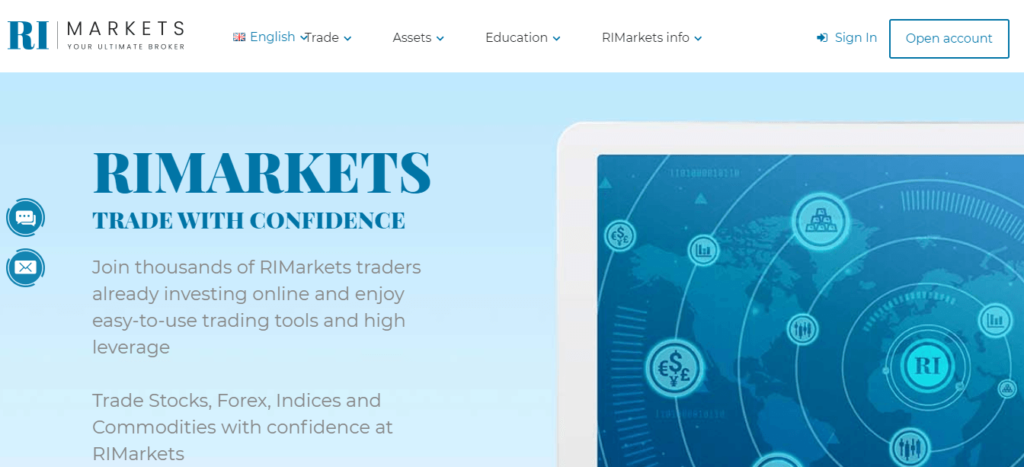 Let's make things clear before I tell you more about the broker.
As I've said, Bitcoin Loophole works on the principle of the marketing funnel. It's designed to funnel you to a broker. If/when you deposit the money to the account, the person who has created the funnel is going to receive a commission because he or she works as an affiliate for the online broker.
At first glance, this company seems to be legitimate. However, there are many claims on the internet that they are not trustworthy.
I've found out that some people have tried to see how this software works. Here's what's happened.
According to my resource, the software is programmed to win you a few trades as soon as you start trading. Then, you start receiving calls from their brokers to deposit more money. It's a logical thing to do because you are winning as they've promised. Shortly after, because the software is rigged, you'll start losing trades. And with them, all your cash will be gone in a matter of moments.
The Bitcoin Loophole guys will justify their actions by telling you that the market is unpredictable. Your money will be lost, and there's nothing you can do about it. In other words, it's a scam!
What's the Price of Bitcoin Loophole?
As Steve has told you, all you need to do is deposit $250 or more (!) to get started with Bitcoin Loophole software.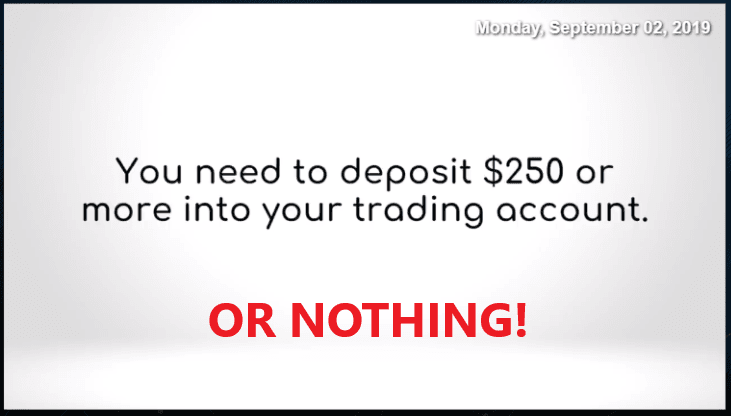 However, if you remember what I've told you, the software is designed to gain your confidence after you win a few first trades. So, there's a possibility that you'll be called on your phone to make even more massive deposits as soon as you start trading.
This adventure could potentially cost a few thousand dollars if not even more!
Is There a Refund?
As far as I was able to see, there's no refund available. The Bitcoin Loophole software is free.
However, I discovered that there is a possibility to get your money back if you have felt on this scam. If you have lost over $3000 and have evidence that you didn't get the results promised by the company, you can contact MyChargeBack.com. 
These guys can help you to get your money back.
Who is Bitcoin Loophole for?
Technically speaking, it could be for people who are looking to start trading with Bitcoin and other cryptocurrencies.
But then again, trusting your money to some shady brokers would not be the smartest thing to do. In my opinion, Bitcoin Loophole is for no one because I have evidence that it's a scam.
Bitcoin Loophole Warning Signs
To support my claim from the previous paragraph, here are five different warning signs.
1.) Get Rich Quick Sales Page
The whole video is full of 'make money without effort' extravaganza. Steve Mckay talks for 10 minutes without stopping about how you can start making thousands as soon as you start with his 'magic' software. He even promises that you can make $13K in the next 24 hours! That's not all. He also shows you a live account to prove that it's possible.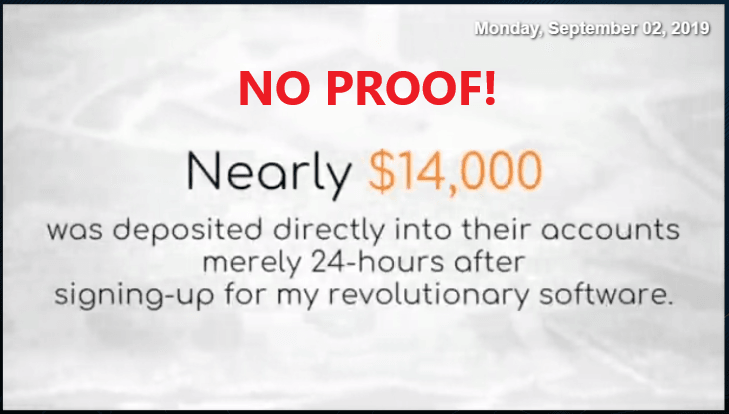 I hope you don't believe that BS.
You see, these kinds of promotional websites or in other words funnels, are designed to aim at people who are struggling financially. The creator of the Bitcoin Loophole is offering a quick fix to all your financial troubles as soon as you leave your email address. The truth is far, far away from that.
2.) Steve McKay is Fake Character
All we know about Steve Kckay comes from the Bitcoin Loophole video. He introduced himself briefly, and that's all she wrote. Speaking of which, you could hear a fascinating story about his invention and a boss who stole his idea. By the way, that's all fiction and has nothing to do with real life. If you 'Google' Steve Mckay, you'll see that this name is connected with many other Bitcoin scams.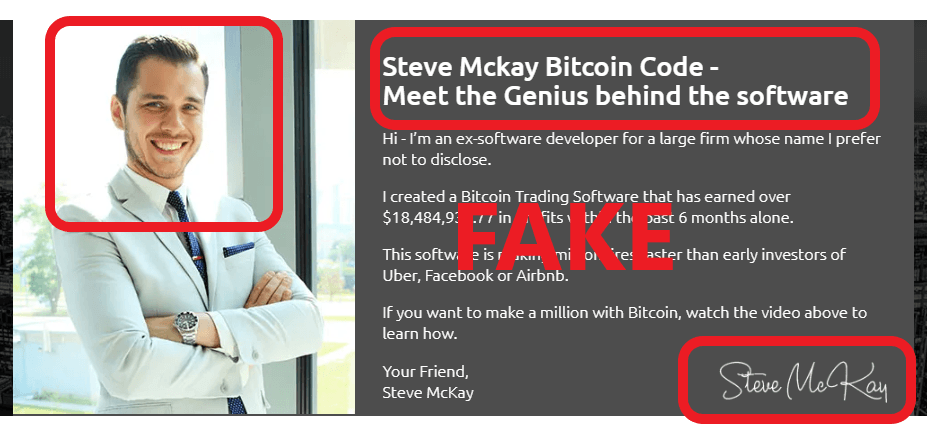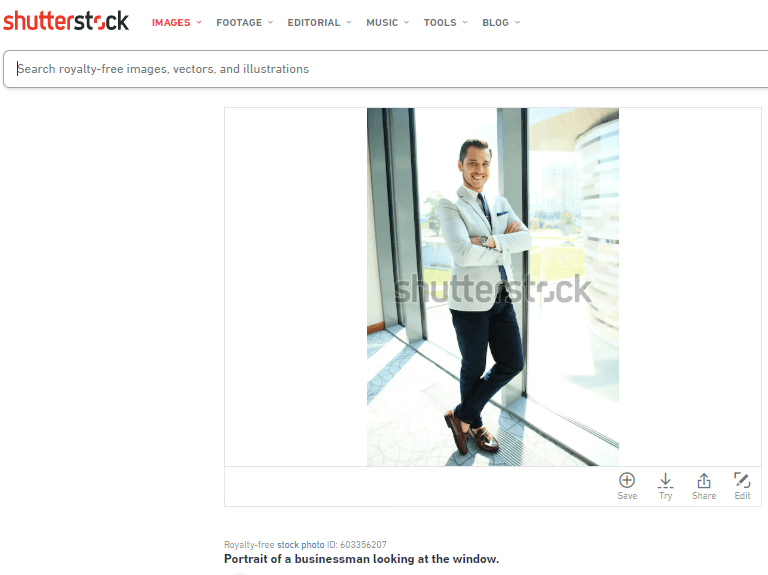 The creators of this funnel are affiliate marketers. They have created Steve Mckay's character to mask their true identity. There's nothing illegal here. However, it shows that even those who are behind this offer know that it's not worth it. Otherwise, they would proudly stand behind their product as many real online entrepreneurs do.
3.) Fake Scarcity
The real owner of the Bitcoin Loophole sales page is aware that pressure can push people into a decision mode. In other words, the pressure created by fake scarcity can force you into spending your hard-earned money without a second thought. The trick is as old as marketing itself.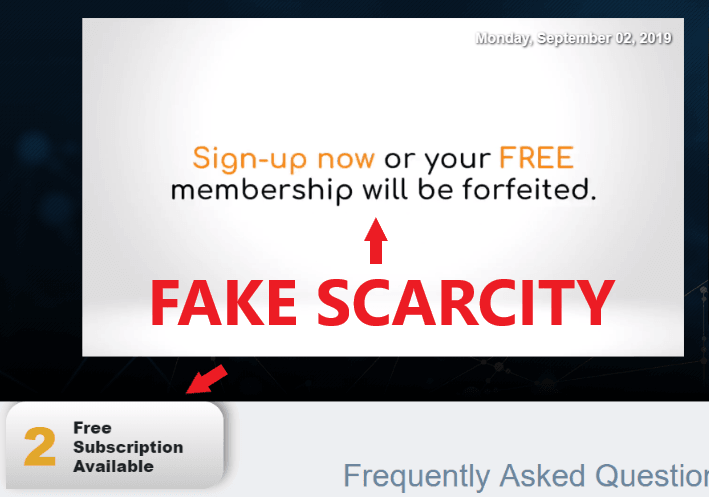 That's why you can see that sign on the bottom of the page counting down the number of copies left. Or you can hear the spokesperson urging you to sign up for this once in a lifetime opportunity before it's too late. Understand that it's all fake and designed with an intention.
4.) No REAL Client Testimonials
The only testimonials for the Bitcoin Loophole are those that are coming from the video. If you remember, Steve showed you a few Facebook posts. In my opinion, those testimonials could've been written by anyone. You shouldn't take them seriously at all since they are only Facebook testimonials.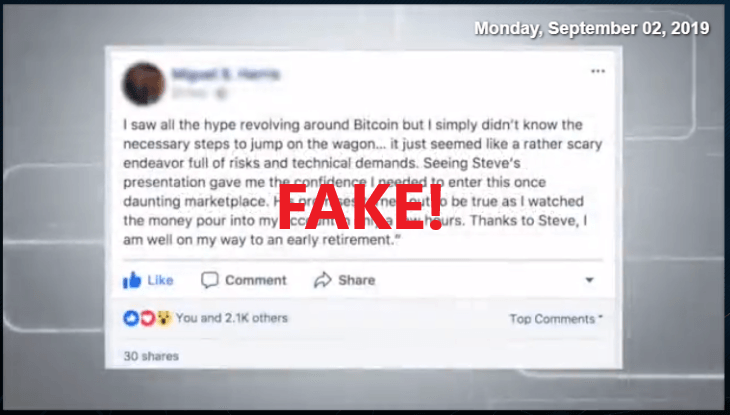 You can hire people (freelancers) all over the net to write you a reference. So, I guess that Steve, or whoever the real owner of this funnel is, has done the same. I mean, if people were making money with Bitcoin Loophole, it would be easy to find them and even reach them personally.
Don't you agree?
5.) Magic Software is an Unlicensed Online Broker
You probably already have made this conclusion by yourself, but I'll point it out one more time. Trading software or bots or any other nonsense that is supposed to make you money without your partake are BS. The owner of the Bitcoin Loophole knows that people are ignorant when it comes to this line of business, so he offers a magic software to do the work instead of you.
Even worse, the company he promotes is not registered or licensed. According to my research, RImarkets doesn't own a valid brokerage license.
In reality, there's no such thing that can make you money on autopilot. Trading bots and software may assist you in the process, but they can't do it for you. Moreover, there are plenty of licensed and trusted online brokers, such as ForTrade, that can help you to start trading bitcoin.
Is Bitcoin Loophole a Scam?
Bitcoin Loophole is a scam! If you are not satisfied with my review, check out what Mirror has to say about it.
In my opinion, it's an unethical funnel full of 'get rich quick' BS. It's designed to excite you about making money by trading Bitcoin and other cryptocurrencies. Everything that you've been told is fake and has nothing to do with real life.
Technically speaking, Bitcoin Loophole doesn't even exist, and therefore, it shouldn't be trusted. Moreover, the online broker to which you are redirected is not registered and authorized by FCA in the United Kingdom or ASIC in Australia.
You can take a look at a copy-past scam (The Bitcoin Code) that use the same story and characters to get you in.
Do I Recommend Bitcoin Loophole?
I don't recommend this, whatever it is. I advise you to put your card back in your waller and click the X button as soon as you land on something like this in the future.
I'm seeing landing pages/funnels like Bitcoin Loophole every day. Affiliate marketers are creating these overhyped funnels to get as many leads as they can. They create stories, fake proofs, and even give counterfeit testimonials to make the offer look irresistible.
But in reality, they are affiliated with a specific product or service they're trying to promote. Every affiliate earns a commission each time he successfully turns a lead into a customer. There's nothing illegal here. However, the way they're doing it is not ethical at all.
How to Start an Online Business for Free?
Thanks for coming to the end of this Bitcoin Loophole review. It shows that you are a serious person who takes every step with the most attention.
If you are interested in learning how to start an affiliate marketing business for free and make money online, I got here a great alternative to those money-sucking offers.
A few years ago, I found Wealthy Affiliate, the most legitimate online platform for making money with affiliate marketing.
You see, making money online is not an easy task. However, when you have the right training, tools, and support, it's more than possible to make it and in a reasonable short time, as well.
Wealthy Affiliate has helped thousands of regular people, just like you and me, to make money online. If you are looking to earn a passive online income, look no further! Click the button below to learn more! ?
THE BEST WAY TO MAKE MONEY ONLINE IN 2023 >>
If you need any help or you have a question, feel free to contact me.
All the best, Ivan.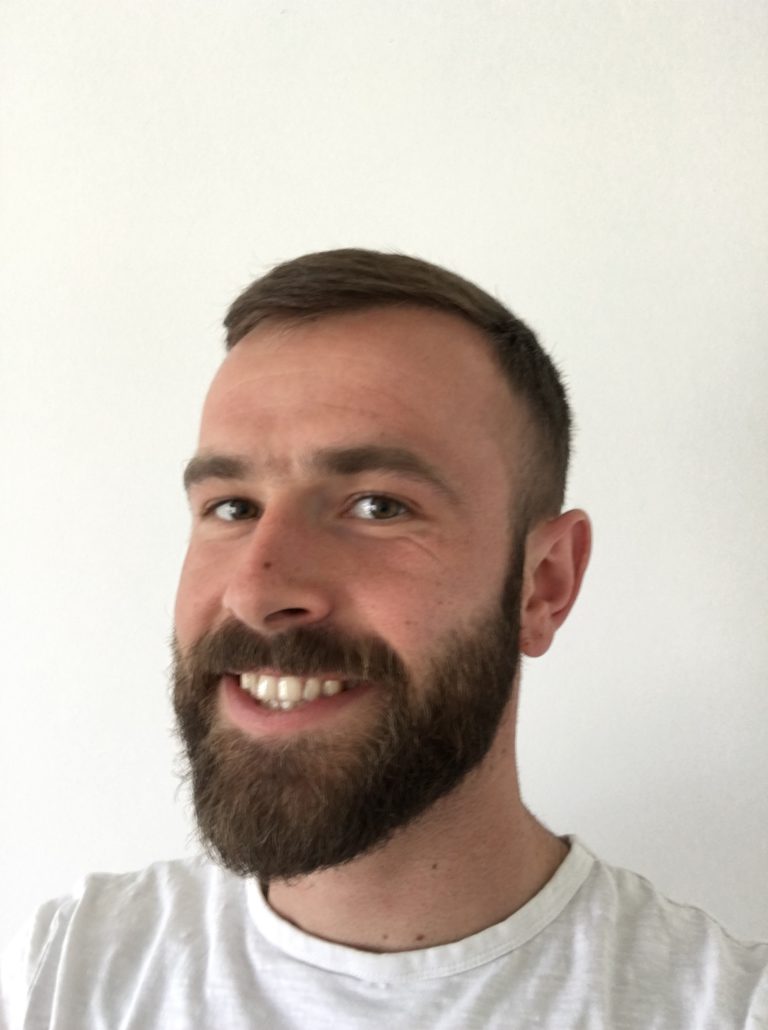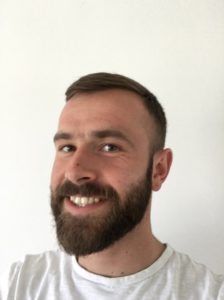 Founder, and CEO @freeaffiliatemarketingbusiness.com