Welcome to my Cash Finder System review.
You're not quite sure about those claims about making 1000's dollars from home in a few steps and just a few minutes from now. I mean, who believe those things? That is why you need a Cash Finder System review to find out what it is really about and I'm here to give you a hand.
You see, the very first moment I saw Cash Finder System, my scam alarm went off. I've seen so many scams so far that look and sound the same. It's like the same song repeating itself over and over again. They change the name and the background, but the lyrics remain the same.
So is Cash Finder System a real way to make money online? Or is it a scam?
Make sure to follow my lead to find out the truth…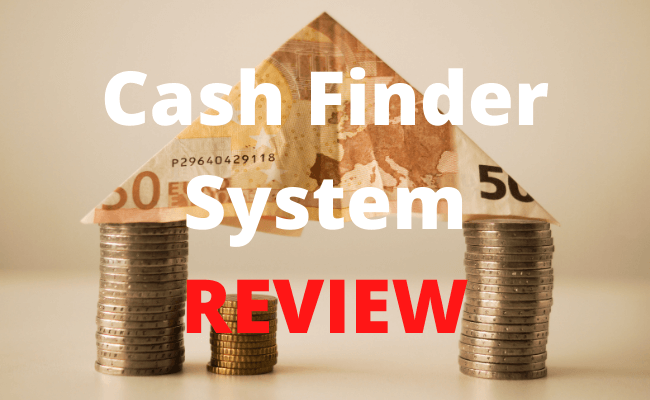 Cash Finder System Review – Overview
Product Type: Real Estate Online Course
Product Owner: Lee Gilmore
Product Price: $99 on time
Recommended?: No
Quick Summary: By the looks and sound of the sales page, it's easy to conclude that Cash Finder System is an overhyped scam. Lee Gilmore, who is probably just a spokesperson for this program, tries to make you believe that making money is effortless with this program.
Shockingly, the Cash Finder System program is legitimate. You get a set of training videos that could teach you how to start with real estate business. The point of the program is to show you how to find undervalued properties and earn commissions for doing so.
However, the truth is far away from what you've been told. This business takes a lot of time, effort, and skill. Cash Finder System is not a scam, but it's not my honest recommendation either…
On the other hand, if you don't want to spend time and money on unreliable and overhyped training programs, make sure to click the button below and check my top recommended program for making money online…
THE BEST WAY TO MAKE MONEY ONLINE IN 2023 >>
What is Cash Finder System About?
Cash Finder System is an online training program that can show you how to earn several checks per week in hight of $15,000 per week and more! And what it is that you're going to do to make this money?
By becoming a real estate agent…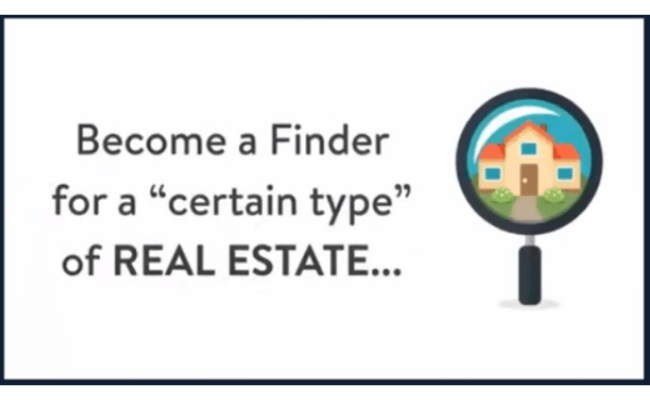 Yes, I'm quite shocked myself.
The program is designed to show you how to find properties for sale online and how to make money with the same. The idea is to find a property, share it with real-life real estate agents and earn a "Finders Fee" for, well, finding the property.
But the problem is, Lee Gilmore from the Cash Finder System sales video tries to make you believe how this is something anyone can do. I mean, he makes it look like a child play, while in reality, flipping real estate is far from an easy way to make money.
Lee claims the following:
No risk
No Investment
No Selling
No Experience Required
and more BS
You see, the truth is, real estate business is significant, and one of the way to make money there is by finding properties for wealthy investors. It's like being their bloodhound for properties. And then, each time you bring a property on the table, you earn a commission check.
And this is exactly what Cash Finder System is about. It teaches you how to take part in this business to earn commissions each time you successfully find a piece of real estate and hand it over.
But believe me when I say that there's a lot of work in this business. You need to risk a lot, invest as well (time at least), and most importantly, you need some experience or background in real estate. Programs like this will always try to make you believe in bedtime stories…
That is why I feel that program like Cash Finder System is a scam. But let's not be the judge jet.
Related: Warrior Commission Academy Review
How Does Cash Finder System Work?
As I was saying, the main idea is to find a property and pass it on to an investor and earn commissions for doing so. Now, the science behind the Cash Finder System process is much more complicated than it seems on the paper.
The creators of this program claim that all you need to do is copy and paste data…which is not true. That is a misleading statement and a scam sign!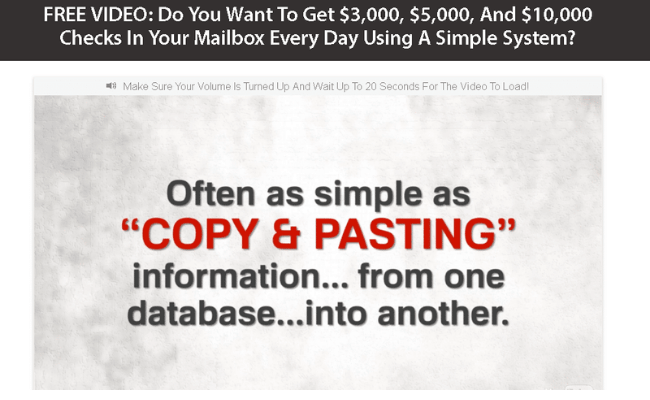 In reality, your mission would be to find houses or general properties that are selling for under-market price due to various reasons such as financial hardship of the owner, or bad economic climate.
Once you locate the property, you can forward it to someone who deals with real estate and earn a "Finders Fee" for help in finding and selling the property. But trust me when I say that this is not a walk in a park. How any house have you sold so far?
You see, like in every other business, you need some experience before you can start earning big bucks. Don't trust Lee Gilmore when he tells you how you can start making big money as soon as you open his Cash Finder System program. That's what he wants, to get you in. That's why all those big (false) claims.
What You Get With Cash Finder System
You can get this program for $99, or if you try to leave the page before taking action, you'll activate a $20 discount. In other words, you can get the program for $79 one time. And here's what you get if you do so:
Twelve step-by-step training videos with transcripts.
The Cash Finder System resource centre.
Scripts and templates such as letters, etc.
Tips and information on where to find buyers and investors.
So as it turns out, there is some legitimate information inside, which means that, despite those overhyped and unrealistic claims, Cash Finder System might not be a scam after all.
Who Is Cash Finder System For?
Theoretically speaking, Cash Finder System could be for people who want to learn how to find profitable real estate deals on the market, and "push" them to agents for a sales fee.
Finding real estate deals is a legitimate business. However, it takes time, effort and most importantly, a specific set of skills. I don't believe this is going to work just by "copying and pasting."
Nonetheless, Cash Finder System could be for:
entrepreneurs
real estate agents
marketers
anyone looking for extra income
However, this course is not my top recommendation for a few reasons, which I'm going to mention in the following sections of my review.
But before I say why not, here are some reasons why yes…
What I Like About Cash Finder System
Finding Real Estate is a Real Business
Program Includes Training and Resources
Finding Real Estate is a Real Business
My intuition told me that Cash Finder System is a scam for sure. But I was surprised to find a legitimate training program inside that teaches about legitimate ways to make money. Finding real estate is a real business.
If you like the idea of real estate and would like to get involved, this line of work might be for you. And this training program could be useful to get those first pieces of information.
Program Includes Training and Resources
The Cash Finder System training program is handy. You get 12 videos that you can watch whenever it suits you. Then, there's that transcript of each lesson so that you can read it if you can't watch the lessons.
Moreover, they have tossed in some resources as well, which adds some extra value on the program too.
Related: My-EuroUS Scam Review
What I Don't Like About Cash Finder System
They Use Dishonest Marketing Tactics
Finding Real Estate is Not Easy Business
This Program Requires a Lot of Work and Patience
They Use Dishonest Marketing Tactics
How do you like being told that you can make tons of money per week with no experience, no investment, working only 15 minutes per day? In the beginning, these promises are flattering, and we all resonate with them. It's in our nature to expect something for nothing.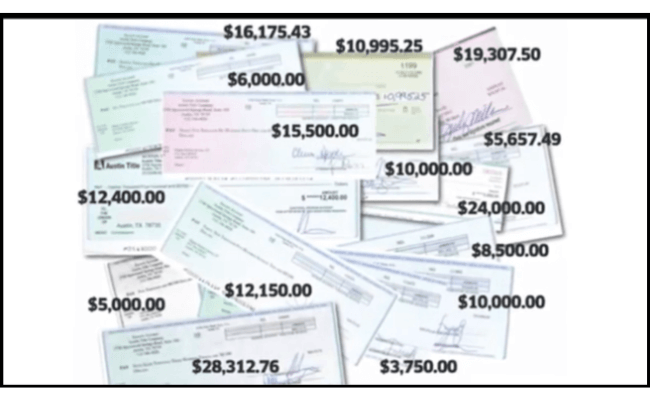 However, the sales pitch is unethical, at least. They use so many fake claims and dishonest marketing tactics that it makes me want to say that Cash Finder System is a scam, despite the content and everything.
Finding Real Estate is Not Easy Business
You can't expect to jump into a business without any experience and start making 1000's of dollars as soon as you start. Real estate and every other business for that matter, is not an easy way to riches.
No matter what people from Cash Finder System told you, you need to earn your wings first. And also, you need to keep in mind that, in real estate, the competition is enormous. There is an army of agents out there that are better than you and have 100x better skills than yours.
Don't get me wrong. I don't want to put you down or scare you away from real estate. I want you to be honest. Don't trust guys like Lee Gilmore who will tell you anything to make a sale of their program…
They Use Fake Scarcity Tricks
If you want someone to make a fast decision, put a timer on it and watch the magic. However, there's one unethical thing about Cash Finder System scarcity. It's fake!
If you wait for the timer to run out, nothing is going to change. The buttons are going to stay the same, the price as well. Basically, they want to push you inside using every trick they have. Unfortunately, that's how many scams trick people into buying worthless training courses.
Is Cash Finder System a Scam?
I don't like programs that use a lot of hype and fake claims to sell themselves. I mean, what's there to like? They've told you how you could make money in a matter of minutes, working very little to none, while investing zero money, and all that without any prior experience.
If Cash Finder System sounds like a scam to you, so be it. I'm 100% behind your back.
But if we are going to be logical about it, then we can say that it is a legitimate program for learning about real estate business. Each customer gets a set of training videos, PDF, and other resources that are designed to help you to learn how to find undervalued properties and forward them for a commission fee.
So yes, in some terms, Cash Finder System is a legitimate program. However, it is also unethical and very close to being called a scam. It's just not one of those training programs that you could trust…
Related: iThrive Network Review
Cash Finder System Review – Conclusion
If you want to become a part of the real estate business world, I would suggest broadening your research some more. In other words, I'm not so confident about recommending this training program.
If I recommend this, I would feel like I'm scamming you, and that is not something that I want.
There are plenty of legitimate courses and training programs that are going to show you how to get started with real estate ethically. Scam or legit, Cash Finder System is not my honest recommendation.
I want to thank you for reading my Cash Finder System review. If you have any questions or you can share the experience with this training program,  feel free to leave them below.
How I Make Money With Affiliate Marketing
If real estate is not for you, and you want to make money online, make sure to follow my last recommendation.
If you're sick and tired of scams, get-rich-quick schemes, and overhyped programs that never work, click the button below to discover the best (LEGITIMATE) way for earning an income online…
THE BEST WAY TO MAKE MONEY ONLINE IN 2023 >>
If you need any help or you have a question, feel free to contact me.
And don't forget to share this Warrior Commission Academy review with your friends and family!
All the best, Ivan. Founder, and CEO @freeaffiliatemarketingbusiness.com