Welcome to my Commission Ignition review.
The success of an internet marketing campaign is composed of three things. Firstly, you need a hot product to promote. It has to be something that people are intensively looking for that would solve their problem.
Secondly, you need access to a large audience (traffic) that is interested in a product that you're trying to promote.
And thirdly, you need to either compete with 100's of other marketers, who are, let be honest, probably better you, or you need to find an alternative platform to reach those same customers where there's little to no competition.
The Commission Ignition promises to solve all those three problems for you. Moreover, it's a system that will allow you to make $180+ every day on autopilot in minutes. Allegedly, it shows how to get access to an untapped audience of 300 million hungry buyers.
So are those claims going to hold water? Or is Commission Ignition a scam?
In this Commission Ignition review, I'm going to be leading you through everything you need to know before you shell out your hard-earned money. Also, I'll be revealing the content of the training and give my honest thoughts about this product as a whole.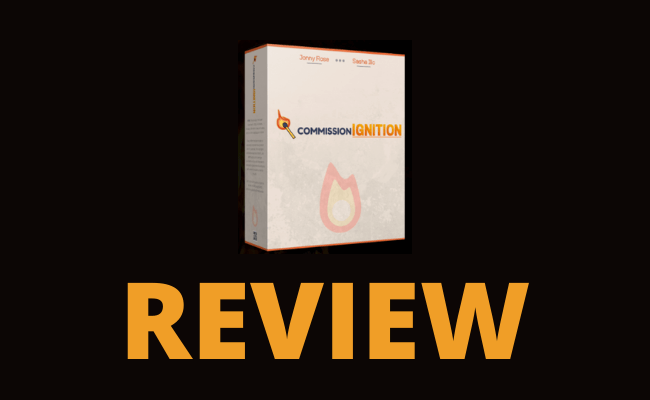 Commission Ignition Review – Overview
Product Type: Make Money Online With Quora
Product Price: $9+ UPSELLS
Product Owner: Jonny Rose & Sacha Ilic
Money-Back Guarantee: 30-days
Recommended?: No
Overview: Commission Ignition is a brief video training that shows how to leverage Quora to get free traffic and make money with affiliate marketing. The product is not 100% legitimate and I don't recommend it. Read the rest of my review to see why not.
If you're tired of half-baked courses, scams, and get-rich-quick schemes, click the button below to discover my #1 recommendation for making money online!
THE BEST WAY TO MAKE MONEY ONLINE IN 2023 >>
What Is Commission Ignition About?
Commission Ignition is a training program where you can learn how to harness one of the well-kept secrets to unlimited free buyer traffic. Let's debunk the mystery right away by saying that this secret is not a secret really.
It's about getting free traffic from Quora, a popular Q&A platform that people use frequently when they are looking for solutions to their problems, which makes it also a place where marketers can directly market the products that help to solve those same problems.
The main idea behind the Commission Ignition is to leverage Quora by engaging into the community to get free traffic. To put it into perspective, you can answer someone's questions and in your answer, you can put your affiliate link and potentially earn a commission if a person follows the link and buys the product you're trying to market.
This product contains about one hour of video training where you can learn how to use Quora to get free traffic. Also, it comes with five case studies where the owners demonstrate the method. Speaking of which, let's meet the brains behind this training.
Revealed: The Best Way To Start Making Money Online
Who Owns Commission Ignition?
The main author of the Commission Ignition is Jonny Rose, a British marketer who has a few of tools and courses behind him. You may know him from products such as:
Coronavirus Cashflow
ClickFunnel Converter
Passive Profile Profits
On this recent project, Jonny has partnered with Sasha Ilic to show you how to leverage the method that I have explained briefly above. The duo promises that this system is going to ignite your commissions from $0 to $180 per day with just 25 minutes of copy-paste effort.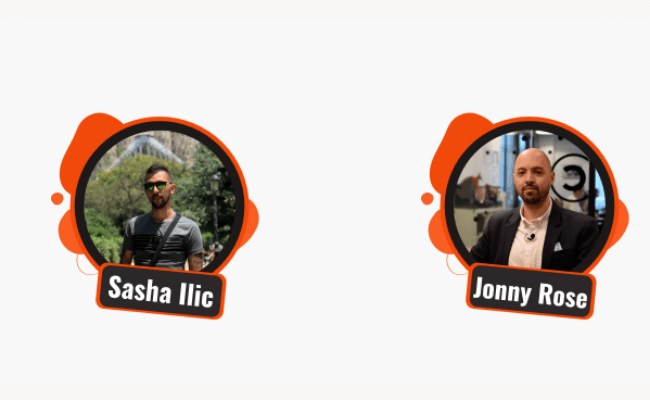 Sounds too good to be true? Sounds even like a scam, right? Let's keep this Commission Ignition review in motion to see whether it is a legit way to earn an income online or a scam after all.
How Does Commission Ignition Work?
There are two versions that I will use to show you how Commission Ignition works. The first version is the one you can find on the sales page. In other words, the creators of this product claim that all you need to do is follow three simple steps to start generating $180 per day on autopilot.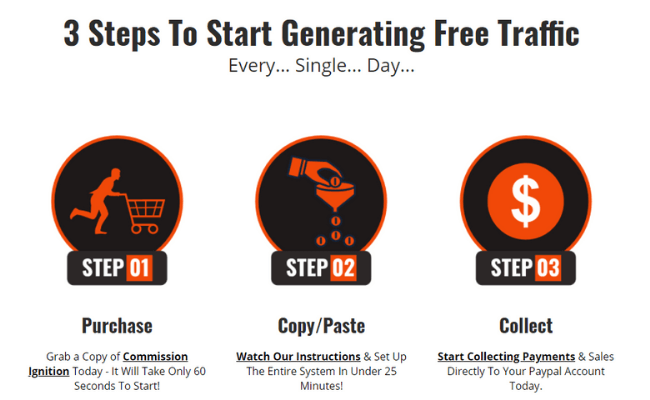 Those thee septs are:
Grab Your Copy Of Commission Ignition
Copy-Paste The Entire System (It Takes 25 Mins)
Start Collecting Payments As Soon As Today
And of course, those three steps are, pardon my french, a complete bull***t.
In other words, if you really think that this product is going to work like this, you're either a newbie who has no idea how affiliate marketing works, or you're stuck in chasing shiny objects and other BS that never works as advertised!
Either way, Commission Ignition is not going to work as they said on the sales page. Quora affiliate marketing is a taboo method that very few marketers manage to do right.
It's not something that you can just copy and paste and expect the money to start rolling into your account.
Let me explain…
How Commission Ignition Really Works!
Now, the second version holds the truth, and you're not going to like it. I can see it on your face.
You see, Commission Ignition is a one-hour long training where Jonny and Sacha are going to show you how to create a Quora account. Then, they will lead you through the process of finding questions on Quora that have marketing potential.
The goal is to find questions with little to no answers (no competition). Your task would be to submit an answer that contains a recommendation with an affiliate link at the bottom. In theory, if a person who submitted the question, clicks on your link, and buys the product, you get paid.
However, this method sounds good only in theory. In reality, it will not work! Why?
Quora Does Not Allow Affiliate Links!
You see, affiliate links are forbidden on Quora! If you try posting affiliate links on Quora, you can be 100% sure that they will ban your account and delete all you answers in a matter of minutes.
So how can you make use of Quora to get free traffic and make money?
The only way you can market your products is by providing value first. This means that Quora will allow you to post an honest and informative answer that could contain a link to your website or a blog where you either provide with a review article or a blog post related to the topic you're engaging with on Quora.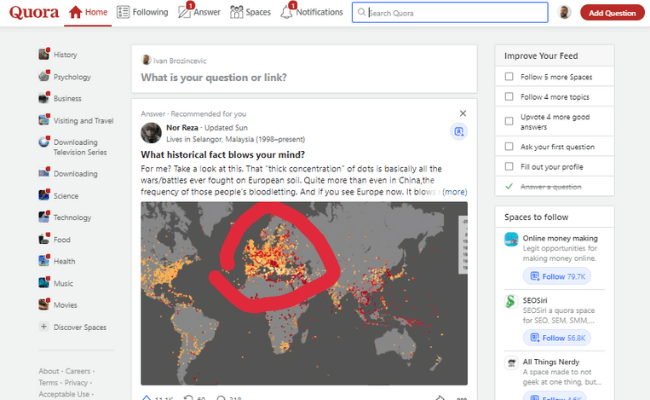 So how many answers you need to submit to get a fair amount of traffic?
To get TONS of free traffic as Jonny and Sacha promise, you'll have to answer 1000's of questions! I'm not joking. You'll have to spend hours behind the screen answering all these questions to get some traffic.
On top of that, the financial potential of this method is very low. Jonny and Sacha are trying to sell you an idea that you can earn $100's per day by answering a few questions on Quora, which is not true. They don't tell you what it really takes to master this.
In any case, Commission Ignition is based on a legitimate method. But the bottom line is, this method is not going to work as easy as it seems.
What You Get Inside Commission Ignition
Within the member's area, you'll find one-hour long training videos where you can learn how to deploy the Commission Ignition method. Also, the owner will give you access to five over-the-shoulder case studies where you can see the method in action.
In addition to this material, they will share a few bonuses with you.
Commission Ignition Bonuses
Bonus #1 Master FB Ads
Bonus #2 Master Bing Ads
Bonus #3 Master Google Adwords
Bonus #4 Solo Ads Mastery
Bonus #5 Instagram Mastery
Is Commission Ignition a Scam?
Before I start talking about the price, let's talk about whether or not the Commission Ignition is a scam. The last thing you want to do is waste your time and money on a scam or a product that does not work as promised.
Again, I can answer this question in two ways.
On one hand, it's not a scam because you'll get some value in return for your money. You get access to (ONLY) a one hour of training, bonuses, and support, which makes Commission Ignition a legitimate product to buy.
On the other hand, I could call it a scam because the owner promises unrealistic things on the sales page and use a lot of misleading and overhyped statements too. In other words, they're trying to make you believe that this method is some secret trick that is going to "ignite" your commissions and make you a fortune.
Now, I tend to stick with the latter version whenever I find an overhyped and yet weak training like Commission Ignition. What I want to say is, it's not a scam per see, but it's definitely not far from being one.
THE BEST WAY TO MAKE MONEY ONLINE IN 2023 >>
Price Of The Commission Ignition
As of this writing, the Commission Ignition is selling for only $9 one time. It seems that the price will increase very soon, so it might be a bit more expensive by the time you read this review.
One thing will not change for sure. If you don't like this training, you can ask for a refund within 30 days after purchase. All you need to do is send them an email and pray they will get back at you.
Commission Ignition Upsells
Commission Ignition Pro – This version contains more training where you can learn how to take your business to the next level. And it shows another strategy you can use to get even more traffic to your business.
Commission Ignition DFY – This upsells gives you instant access to 100,000 + DFY answers for questions in niches like Beauty, Business, Careers, Cars, Computer Technology, Destinations, Disease Illness, Finance, Gardening, Health & Fitness, Home & Family, Home Improvement, Internet Marketing, Leisure Travel, Medicine, Pets, Real Estate, Self-Improvement, Sports, Weight Loss.
Commission Ignition Resell Rights – You can resell the product and keep 100% of the revenue across the entire sales funnel.
Commission Ignition Coaching – The last upsell is giving you direct access to the creators of the training. You can get their help and assistance in case you bump into problems and stumbling blocks.
What I Like About Commission Ignition
Could Work In Long-Term
Valuable Bonuses
30-Day Refund Policy
What I Don't Like About Commission Ignition
Overhyped Short-Term Results
Misleading Sales Page
Quora Does Not Allow Affiliate Links
It's Hard To Earn An Income With Quora
Must Buy Upsells To Get Advanced Training and Help
Related: Instapreneur Academy Review
Final Words and HONEST Recommendation
In the end, Quora is a legitimate place to get traffic to your website or a blog and Commission Ignition show how to leverage this platform to do so. However, it will be a lot harder to accomplish this then you're lead to believe.
In my opinion, this training is not a scam but is not 100% legit either. Why?
First of all, the sales page promises unrealistic results in terms of speed of your results and terms of income. In reality, it will take a lot of work and hustle to achieve ANY results using this method.
Secondly, and this is critical, Commission Ignition basically teaches you to spam Quora.
However, Quora could easily ban your account if you violate the community rules. I once posted a long legitimate answer to one of the questions and provided a link to my blog post for further information. It took them a day to remove my answer because allegedly, I was violating the rules.
Therefore, although the method and the product sound viable, it just does not hold water in the long-run.
In my opinion, this is not the best training to start a legitimate affiliate marketing business. Thanks for reading my Commission Ignition review.
How To Start A Legitimate Affiliate Marketing Business?
If you're looking for ways and means to start a legitimate affiliate marketing business to earn an income online, you should check out my top-rated program first.
This program has nothing to do with spamming and using shady techniques for making money online.
On the other hand, it has everything to do with the best way to make money online that I personally use every day to make passive income from my sites.
I've been doing this for a few years, and I highly recommend you to give it a try.
To learn more, click the button below!
And don't forget to share this review with your friends and family!
All the best, Ivan. Founder, and CEO @freeaffiliatemarketingbusiness.com