Welcome to my Covert Commissions review.
What is the Covert Commissions course about? Is it a legit Email Marketing program? Will this product help you in your online business? You have landed on the right website!
I'm sure you are looking for a legitimate way to make money online. Maybe you've tried a few already, but you never got any tangible results.
I understand. I've actually been in your shoes, and I know how you feel.
Hi, I'm Ivan and I'm a successful online marketer who went from waiting tables to managing a full-time income online. I have also tried and tested 500+  courses, scams, and all sorts of schemes to find the best way to make money online.
In other words, I'm passionate about knowledge that helps to improve our lives, build a business online, and more.
Throughout my Covert Commissions review, you can rest assured that you will get an honest and unbiased review from me.
In this review, we will try to answer all of your questions. It should give you a clear understanding of Covert Commissions and see if this is worth your money.
Covert Commissions – Overview
Product: Covert Commissions
Type: Email Marketing
Owner: Cindy Donovan
Price: $197 one time payment, $19.97 monthly, $47 quarterly
Money-Back Guarantee: 30 days
Recommended?: Read my review and find out
Overview: Covert Commissions is a Done for You (DFY) system for making money online. The system requires minimal work but could produce big results, according to Cindy Donovan.
One of the main questions in this review is; Is Covert Commissions a scam or legit? Well, here are some pros and cons before I share my opinion.
✅ Covert Commissions PROS
The good news is that Covert Commissions really helps you to gain access to DFY pages. You can leverage these pages to collect leads and earn commissions by promoting products via affiliate marketing.
Also, you can choose from many niches. This is good because the product is, therefore, suitable for a large audience.
Moreover, if the product doesn't work for you, or you feel that it is a scam, you can get a refund during the first 30 days of your purchase.
? Covert Commissions CONS
One of the first things I don't like about Covert Commissions in my review is hidden upsells. As soon as you pass the checkout, you will be offered ith more products to buy.
You will probably need some of them because the training on traffic generation inside this program is outdated. Some recommended techniques will probably do you more harm than good.
For example, having the same pages as other users, you will probably get penalized by search engines for duplicated content.
Furthermore, since the product is cloud-based, you will not own your pages. So if Cindy Donovan decided to shut it down, you will lose all your work in an instant.
The product reminds me of many risky systems such as DFY Profit Funnels and AMZDFY too.
?? Scam or Legit?
All pros and cons aside, Covert Commissions is a legitimate product. However, I'm not so quick to recommend it, and here is why.
The thing is that these done-for-you systems have a lot of things in common.
That's because everyone who buys this system will also get the same thing, and that will be a big problem for both of you, which is bad for SEO.
Not just that, you'll also be promoting basic products, making it difficult to make a profit from them.
Alternative: My #1 recommendation is a top affiliate marketing course that helps to build a successful online business from scratch! I used this exact system to go from $0 to earning $100's per day! Learn more below!
THE BEST WAY TO MAKE MONEY ONLINE IN 2022 >>
What Are Covert Commissions?
Covert Commission is a done-for-you email and affiliate marketing service. With this done-for-you system, all you have to do is follow its instructions carefully, and there you go! You're ready to make money!
According to its creator, Covert Commissions is a new app that offers you a 100% managed affiliate marketing system that can do all the work for you.
Inside this program, you can find DFY press web pages, reward packages for each and every promo are developed for you, promoting the highest transforming deals, personally created extremely responsive emails, affiliate web links in every promo are sent to you every single month.
The creator of this system also claims that it is:
Simple to use
Fully cloud hosted
Offers many niche choices
100% can-spam compliant
All those claims always sound very good on paper. But do they hold the water in the real world? Or is Covert Commissions a scam? Let's find out in the rest of my review!
Who Created Covert Commissions?
Covert Commissions was created by a digital marketer named Cindy Donovan.
In creating this system, she got help from other digital marketers like Soren Jordansen and John Merrick founded the internet marketing company IM Wealth Builders.
The three of them created internet marketing software and other products as well that are geared towards SMEs and affiliates, and other internet marketers under the banner of IM Wealth Builders.
In 2015, Cindy Donovan left the joint to become the CEO and founder of Wildfire Concepts. In this new solo venture, she began to create new WordPress themes and plugins.
She also expanded into SaaS creation. Apart from being the CEO of Wildfire Concepts, she also creates and teaches courses through Udemy.
In 2017 she bought it from IM Wealth Builders, and after a thorough revamp and some new features, she relaunched Covert Commissions in 2018.
Before this Covert Commissions review, I have reviewed a few other Cindy's products such as Traffic Ivy – a platform for sharing links. Also, I've been in touch with DFY Hero 2.0 – a website builder software.
How Do Covert Commissions Work?
As I said in my review, Covert Commissions is a system similar to other products where everything is done for you. All you need to do is to set it up by following simple instructions and start attracting traffic.
The system will help you to build web pages with special promotions (and affiliate links). Once you drive traffic to those pages, people will theoretically start taking action, and you could earn commissions.
Here's what the system includes:
Your landing page
Confirmation page
Thank you page
Download page
Email follow-up sequence
Users are also provided with training on attracting an audience and driving traffic to their pages.
Below is the section of my Covert Commissions review where you can see how to make use of this system step-by-step. Also, you can watch the demo video too!
Applying To Affiliate Networks
Here you can choose from ClickBank, WarriorPlus, PayKickSstart, and JVZoo.
These are the systems where you can get digital affiliate products to promote and earn commission on every sale.
Adding Affiliate Links Into Covert Commissions 
Inside the members' area of Covert Commissions, you will find a page to add your links from the affiliate networks listed in the second step.
Because of this, the system will help you insert your affiliate links into their ready-made email auto-responder and other resources inside the system that will help you promote your links.
Getting Credits
The sales funnels inside Covert Commissions have ready-made landing pages, email autoresponders, and many other tools to use for promotional purposes.
In this system, you need credits to be used as tokens to exchange for sales funnels.
There are several ready-to-use sales funnels for you, but they are not free, even if you purchase the system.
Now, you will be given 5 credits once you join in as a member. 1 credit can be exchanged for 1 sale funnel, but you can get more by purchasing it if you run out of credit.
Selecting a Mission
The "mission" means in this system is the sales funnels.
A funnel represents an affiliate product, so you can choose the product you would like to promote in this step.
Driving Traffic
Here, you have to drive traffic to the landing page provided to you in the sales funnel.
After that, your job is done, and the sales will do the rest.
It will help you follow up with your leads and assist you in converting them into buyers. In addition, when a person purchases the product through your link, you'll earn a commission for that sale.
Convert Commissions also has a WordPress plug-in for those who wish to integrate it with their WordPress website.
Related: How To Start With The Affiliate Marketing Business
Will Covert Commissions Work For You?
While you can technically make some money by sending other people through to the Covert Commissions sales funnel. However, you will be left struggling to figure out how to do it effectively.
Sure, you could share your referral link on social media platforms and hope that the people that you invite will sign up.
But again, the problem is that you'll be unlikely to make some money with this kind of method of promotion.
Also, to generate a decent income level through affiliate marketing, you need hundreds or thousands of people clicking through your offer every day.
Traffic is the most important part of online business, and it doesn't matter how good you are because if you can't generate Traffic effectively, you won't make any money.
The low-quality training that Covert Commissions provided is a letdown, and no doubt if you signed up for it, you will get disappointed.
Just recently I have reviewed 12 Minute Affiliate system where the same problems occur. In my opinion, you should always learn how to build your own system first.
How Much Does Covert Commissions Cost?
Covert Commissions comes with 3 payment options a monthly price tag of $19.97, $47 every three months, or a one-time payment of $197.
At first glance, this doesn't sound like much, especially since the website advertises that everything is done for you.
However, just like with many other products that I reviewed on this blog, this one comes with surprises down the road. Financial surprises, I mean.
You don't get the chance to find out what they are and how much they cost until after buying the front-end product.
But lucky for you, this Covert Commissions review leaves no stone unturned! Below is the list of hidden upsells that awaits you right after you pass the checkout page.
Covert Commissions Upsells Galore!
Upsell 1 Exclusive Membership Upgrade – For an extra $27 per month, $197 yearly, or a one-time payment fee of $297, and with this, you get access to exclusive bonuses, sales funnels, and pages.
Upsell 2 Bundle Offer – with this, you will get access to more done for your packs. The price range for this one varies from $9.97 and goes up to $97.
Upsell 3 Email Suite Pro – For $67, you can host your copy of email subscribers, which can significantly increase your revenue.
Does Covert Commissions Offer a Refund?
It also comes in with a 30-day money-back guarantee. So if you see that this one is not for you, you can ask for a refund.
However, this does not apply to all the upsells, so don't buy into them unless you're not sure that you want them.
On the other hand, if you're looking for the best business model to earn passive income online as a beginner, there are other, more suitable, and cost-effective alternatives.
My top-rated course has helped me to go from earning $0 to $100's per day!
THE BEST WAY TO MAKE MONEY ONLINE IN 2022 >>
What I Like About It
Many niches to choose from
There are more than 70 niches you can choose from inside Covert Commissions. For example, there are WordPress plugins, fitness, t-shirts, and other e-commerce products that you can find.
They also regularly release new products that you can promote. You'll have 5 pages to promote from the start, but you can increase this by purchasing additional credit.
Additional mission costs $9.97, but if you want to add five additional missions, you'll need to pay $47 for that.
30-day money-back guarantee
This is also the good side of this program because you can ask for a refund if you think this product is not for you.
Weekly training webinars
The good thing about this product is that Cindy will do live training webinars weekly.
Here you can ask questions about the service and learn the newest email and affiliate marketing strategies.
What I Don't Like About It
Low-quality funnels
Most of the funnels offer something for free in exchange for people's emails, AKA lead magnet.
There is nothing wrong with it, but I didn't like this program because most funnels programs are low quality, which will significantly reduce the chance of conversions and sales.
Duplicate Content
The problem with the done-for-you system is that you will get the same things, like the same sales letters and opt-in pages.
Everything that you have, they have it as well. Because of this, it is impossible to get organic traffic on Google rankings.
Also, there is no way for you to get traffic without paying for it with Covert Commissions.
You need to know how to drive traffic before spending money on it because if you don't know how to do it right, you're just wasting money.
Outdated Training Materials
The training that is supposed to teach you how to drive traffic is outdated. The techniques mentioned inside are not going to work as effectively as they had worked before.
To achieve large-scale success with your pages, you need high-quality and targeted traffic from either SEO or PPC.
Because of the lack of proper education on traffic generation, your Covert Commissions pages will probably go to waste.
Everything Is Done For You
The problem with the done-for-you system is that you won't learn anything.
You see, they have already made everything, and you don't own any assets from it, such as the squeeze pages and autoresponders.
Covert Commissions own everything, and if the system is gone, it will be gone for good leaving you with nothing.
Hidden Upsells
On the Covert Commissions website, it is stated there are no upsells, extra addons, etc…" but that is not true.
You see, all new affiliates only have five credits, and once you have used all the credits, you'll have to purchase additional credits to get new sales funnels.
A single Covert Commissions credit costs around $10, while the five additional credits cost $7.
The Pro Version of Covert Commissions costs $27 per month or $197 per and with this version, you'll get 10 additional credits plus another two credits every month.
The good news is that it has an autoresponder integration feature so that you can build your email list.
This will come in handy, especially if you're worried that the Covert Commissions team will pack up and disappear.
Is Covert Commissions a Scam?
Covert Commissions is not a scam. The system provides you with several done-for-you sales funnels as promised, and you can make some money by promoting them.
However, the problem here is that training is outdated and not just that you'll also be spending a lot of money on this program.
Yes, you may earn something here, but at the same time, you also may lose some money.
The other problem here is that there are a lot of upsells, and just like other programs if you want to get access to the full program and sales, you'll have to spend money on them to get it so that you will be spending more money again.
Not just that with this program, you are not in full control over it. Like I said earlier in my Covert Commissions review, if the program is down, the same goes with your business.
Also, if the system is gone, it will be gone for good, leaving you with nothing, and all your hard earn will be gone.
The bottom line is, Covert Commissions is legit. There are no signs of a scam. But it might not be the smartest purchase if you are looking to start an online business.
On the other hand, if you're looking for the best business model to earn passive income online as a beginner, there are other, more suitable, and cost-effective alternatives.
My top-rated course has helped me to go from earning $0 to $100's per day!
THE BEST WAY TO MAKE MONEY ONLINE IN 2022 >>
Do I Recommend Covert Commissions?
I don't recommend Covert Commissions to you or anyone else. See, I'm not against or, nor do I think that it is a scam. I just don't support DFY programs.
With this program, you will just get disappointed because of how hyped up it is.
If you want to build your own business, I prefer to build it on my own than buying a done-for-you program where you won't own anything.
Worst of all, since with DFY programs, you depend on the owner, your business might disappear without a warning. It's happened before, and it will happen again!
That's why, at the end of my Covert Commissions review, I recommend something much better!
What I Like About Covert Commissions
It provides some video training
30 days money-back guarantee
A lot of niches to choose from
What I Don't Like About Covert Commissions
Expensive in the long run
Upsells inside the funnel
It will cost you more money than you expected
Duplicate content issues will arise
Outdated training materials on traffic generation
You don't have full control over your business
Final Words and HONEST Recommendation
Now you know about Covert Commissions and why I don't recommend this program to you.
Covert Commission is a program that every newbie would like to have because everything is done for you.
However, the program is not worth spending on it because of the outdated training that will teach you. And not just that, before you make some money (if ever), you'll have to spend money on it first to get full access to the program.
Moreover, the training that teaches you how to drive traffic our outdated. As I said earlier in my review, this would likely get your website banned on Google, and I don't want that to happen to you.
Furthermore, the problem with done for you is that you are not fully controlling it.
That is why I prefer that you build a business that you are in complete control over rather than buy a program you are not in control of.
Also, I suggest you find an alternative business model that can help you generate free organic traffic from the search engines.
If you are looking for a way to make money online or want to build a business on your own, I recommend you check my #1 recommendation below.
Thank you for taking the to read my Covert Commissions review. Do you have any questions? Feel free to leave a comment in the comment section below!
How To Start A Legitimate Affiliate Marketing Business?
As I said earlier in this review, Covert Commissions is not my #1 recommendation for starting an online business from scratch.
If you're looking for ways and means to start a legitimate affiliate marketing business to earn an income online, you should check out my top-rated program first.
This platform helped me to go from $0 to learning $100's per day in passive income from my online business and the step-by-step training will show you how to do the same!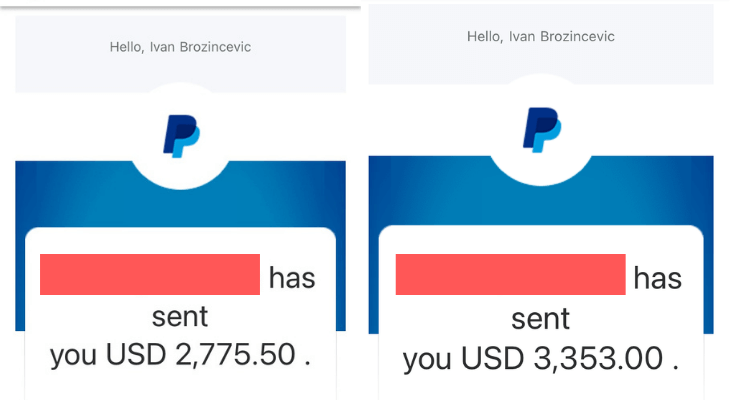 Among the best features of my # 1 ranked course is that you can start for free. You will get one complimentary site and access to the very first ten lessons from the course to try things out.
Furthermore, this program is in fact all-in-one. You get everything that you need to make money online.
This consists of detailed training, all the very best tools, hosting and websites, live assistance, community aid, technical assistance, one-on-one coaching, and so much more!
After evaluating over 500 programs on the web, my conclusion is easy. This is the best method to make money online.
And if you're looking for the very same, click the button below!
THE BEST WAY TO MAKE MONEY ONLINE IN 2022 >>
And don't forget to share this Covert Commissions review with your friends and family!
All the best, Alex. contributor @freeaffiliatemarketingbusiness.com