Welcome to my Digital Cash Academy review.
Dropshipping is indeed one of the best ways to start an online income. It boils down to selling other people's products without having to take care of inventory, customer support, and all other boring stuff.
Basically, you take the orders from customers and drop them at the supplier who then ships those products to customers. This explains the name of the method too.
But is it the best way for you to go? And if so, is Digital Cash Academy legitimate? Is it a scam, perhaps?
Hi, I'm Ivan! I'm a successful affiliate marketer. I went from waiting tables to earning a five-figure income online with my affiliate marketing business!
Moreover, I have also reviewed 600+ schemes and scams to find the best way to make money online. In other words, I'm passionate about affiliate marketing and helping you to follow in my footsteps!
I've done extensive research before writing this review. That said, I want to help you get all the answers you need to make a wise decision.
In this Digital Cash Academy review, we're going to cover some essential aspects of this course, so hopefully, by the end of it, you'll have enough info to decide for yourself.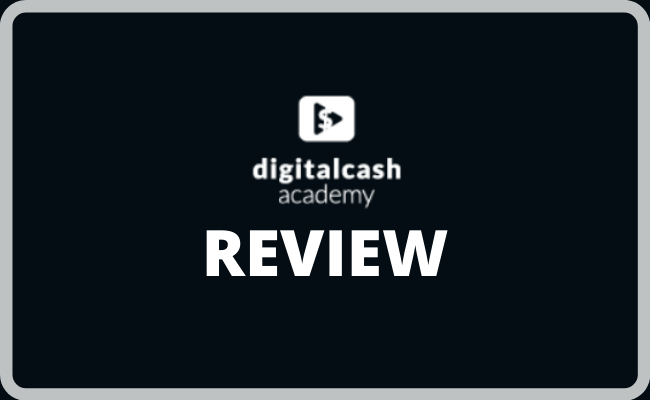 Digital Cash Academy Review – Overview
Product Type: Dropshipping Course
Owner: JR Fisher
Price: $997 one time or $397 three times
Recommended?: Not For Beginners!
Quick Summary: Jr Fisher has put the Digital Cash Academy course together to share his experience on starting a dropshipping business, which is exactly what DCA is about.
In short, Digital Cash Academy is designed to show you how to build a Shopify store and make money by drop shipping other people's products.
To help you to do so, JR Fisher has put together five training modules where he leads you through the process of starting a Shopify store selecting your niche and products, getting traffic, and making money.
In addition to a video course, you get access to a ton of bonus material such as life coaching, store reviews, private Facebook group, case studies, and more.
In other words, Digital Cash Academy is a legitimate dropshipping training course.
However, although the course is fairly comprehensive, it's important to say that I do not recommend it to beginners who are looking more straightforward and cheaper way to make money online.
Alternative: If dropshipping is not your cup of tea, make sure to check out my top recommended system below that enabled me to go from $0 to earning $100's per day with affiliate marketing!
THE BEST WAY TO MAKE MONEY ONLINE IN 2023 >>
What Is Digital Cash Academy?
Digital Cash Academy is a step-by-step video training that explains how to earn an income online through something called dropshipping.
In other words, it shows how to get started with Shopify to sell other people's products.
JR Fisher is the owner and creator of the program. He's decided to put this training together to give us a behind-the-scenes look at the system he used to earn multi-millions in sales over the past seven years consistently.
The Digital Cash Academy training course revolves around five steps JR Fisher uses to get sales from thousands of products without even touching them.
In addition to the training material, JR has included some live case studies where he shows how he managed to find products for only $5 per day and ended up selling tens of thousands worth of inventory.
I have to admit that whenever I see a product from ClickBank, I get doubtful. You see, CB is home to a lot of scams. And unfortunately, Digital Cash Academy is selling via ClickBank too.
However, so far, so good. I don't see any reasons to say that DCA is a scam.
That said, let's see what's behind the curtains, and also, I want to show you how this program works as well.
What You Get With Digital Cash Academy
As I was saying earlier in the review, Digital Cash Academy is based on five steps that JR Fisher uses to earn an income through dropshipping.
Those five steps are broken down into 12 video modules with practical steps designed to help you get started ASAP.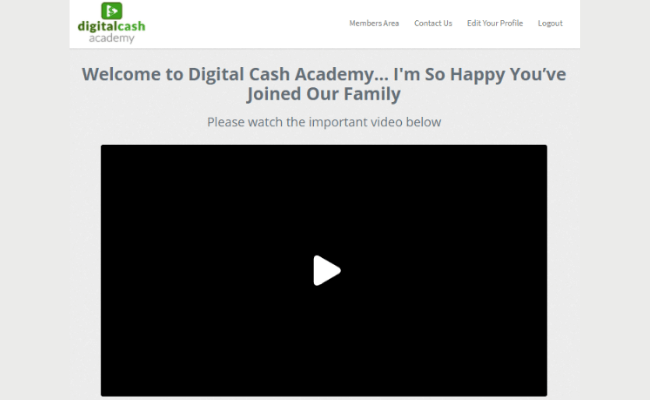 In addition to the step-by-step practical training, all users get access to live examples, case studies, and a behind-the-scenes look at JR Fisher's business too.
In other words, he's going to show you his campaigns that he claims to rake his millions in sales.
And that's not all when it comes to the content of Digital Cash Academy. All users are complimented with a set of bonuses too. Here's a breakdown of bonus features:
Live Coaching + Store Reviews – this bonus includes eight weeks of live coaching where JR and his partners are going to share their strategies and even select a few students and review their stores to help them improve the business.
Store Implementation Plan – This plan rounds up the entire training to help you to implement it as fast as possible.
How to Scale Your Business With Partners And How I Tripled The Size Of My Business With This Method – With this bonus, JR Fisher shares the same steps he took to expand his store without spending a single dime on traffic, and more.
Facebook Group Access For One Full Year – This one gives you 24/7 access to JR and his team, and the entire DCA Facebook community.
Exclusive Profitability Checklist Web App – This app tells you instantly whether the product is worth pursuing or not.
Product Inspector Tool – This software allows you to filter through 1000's products and pick the top-performing products that are proven to work.
Audience Discovery Tool – This app allows you to scale your campaigns quickly by showing you what audiences you should target to get more sales.
Ad Spy Tool – This software spies on your competition and their ads and shows you how you could improve yours to get more for your money.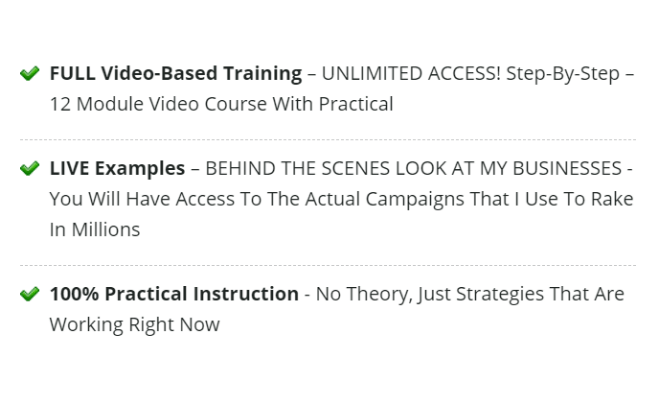 I believe it's safe to say that Digital Cash Academy is not a scam. However, there's plenty more to reveal in this review, so let's keep moving forward to learn more.
Related: eCom Success Academy Review
How Much Does Digital Cash Academy Cost?
JR Fisher projects the total value of the Digital Cash Academy to be around $14,000. This includes training, private coaching, Facebook group, and all the tools as well.
However, the real price is more comfortable.
The real price of DCA is $997. It's a one-time payment.
However, you can also choose to pay in three monthly installments of $397, which is a more expensive option because you'll pay $1,191 for the entire program.

Is There a Refund?
Yes, you can get your money back during the first 30 days. However, you'll have to qualify for the refund first. To help you understand things better, here's an official explanation.
You must implement all strategies taught in the Digital Cash Academy Course. You must watch all the training videos, review all resources, and complete every corresponding action item in the Digital Cash Academy course after purchasing the course. The course's content is subject to change, but you are required to complete all the materials of the course that was available to you at your time of purchase. You must show documented proof that you have completed the course and were awarded the course completion certificate. The course is concise with short videos, so we require you to complete the course before claiming the refund. You must also show documented proof that you have made attempts to implement all of the strategies taught in the Digital Cash Academy after purchasing Digital Cash Academy (do this inside of a Google doc as you implement these strategies).
I hope this answers all your questions regarding the price of the course and the refund as well. With that topic closed, we can now explain how the program works and what you can expect after completing the training.

How Does Digital Cash Academy Work?
In a nutshell, the training inside Digital Cash Academy shows you how to discover hot products that are about to become even hotter (I hope this makes sense).
Then, the next few steps teach you how to create a store with Shopify, list products, and connect with suppliers.
It's quite essential to realize that this is a process; it's not some get-rich-quick scheme. JR Fisher does make it look easy on the sales page, but trust me, the reality is something else.
But if you can follow the training to the letter, you shouldn't be having any problems with finding the right products for you to sell.
And to help you throughout the process, JR has included a lot of extra features and tools that are pretty useful while building a successful dropshipping business.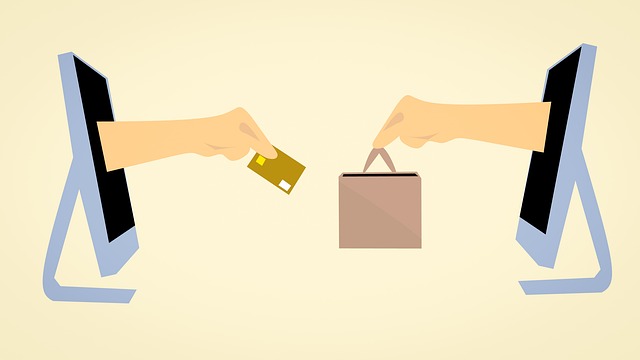 Now, once you have organized everything, which means that you have built a store, you have got your listings and suppliers in place, the next step is getting traffic to your business.
I won't say that traffic is the most crucial step of the whole process, but it's one of the top priorities.
Also, you must understand that JR Fisher focuses heavily on using paid traffic. This method requires a lot of money.
But once again, you need to approach this step with the utmost attention. One small error and you could end up spending $100's and even $1000's on traffic and get negative ROI.
So make sure to be focused if you ever get into this program.
And lastly, once you have gone through all the steps from the above, your business should start producing revenue. The last step comes down to improving the entire operation to maximize your earnings.
So the business model you can learn with this program is legitimate. Speaking of which, let's close one more question before finishing off this Digital Cash Academy review.
Related: Freedom Ticket Review
Is Digital Cash Academy a Scam or Legit?
There are a lot of scams selling on ClickBank these days. Luckily, Digital Cash Academy is not a scam. It's an extensive and legitimate training course for making money online with dropshipping.
The owner of the program, JR Fisher, uses a dose of hype to show the earning potential of the business model he's teaching about, which raises some questions and concerns.
You shouldn't be expecting to earn tens of thousands of dollars immediately with this program.
However, at the end of the day, the program is legitimate.
You get in-depth video training with actionable steps, a lot of useful tools and resources, and most importantly, JR Fisher provides support, which is essential for the success of the program.
Alternative: If you are seeking the best way (tools and coaching included) to earn an income online, you might want to check the offer below.
My #1 rated program helped me to go from earning $0 to $1000's a month!
THE BEST WAY TO MAKE MONEY ONLINE IN 2023 >>
Who Is Digital Cash Academy For?
If you are looking to start a dropshipping business, then Digital Cash Academy might be for you.
The course provides excellent value to help you understand the market and figure out the best methods of detecting trends and picking out profitable products.
But once again, I feel it's critical to repeat that you must be ready to invest a lot of money into this program. This is not for those who are on a budget.
Dropshipping requires a lot of investment, which means that the ultimate price of JR Fisher's program is going to be a lot more than $1000.
Related: eCom Profit Sniper Scam Review
What I Like About Digital Cash Academy
One of the first things that I look at in any course that I review is the training quality and quantity. Digital Cash Academy does a good job in both areas.
The course is created by an expert, J.R. Fisher, which is also a plus in my book.
Another good thing about this program is that it comes with features like tools, which is very important.
Also, you get access to a private Facebook community where you can network with other members, and there is one feature called Coaching and Store review that I like a lot.
Basically, they will help you to get it right by coaching you and reviewing your work. This is something that is very rare to find and is MUCH APPRECIATED.
And lastly, Digital Cash Academy comes with a refund policy. It's not the most loveable one out there (you need to prove that you have implemented all the steps), but it's an option.
Legitimate Owner
Step-By-Stem Training Videos
Tools Included
FB Community
Coaching & Store Review
Refund Available
What I Don't Like About Digital Cash Academy
I couldn't find too many negative things to say about this course. But if I have to say something, I would say that I don't like the fact that Digital Cash Academy focuses only on paid ads.
Also, I couldn't find too many success stories, which is kind of concerning.
Oh yeah, and another thing. $997 means that not everyone will be able to afford this course. I wish it was less expensive. I've seen very good courses selling for $200.
Focuses Solely On Paid Ads
Couldn't Find Too Much Success Stories
Expensive Training
How I Make Money Online
If Digital Cash Academy is a bit too much or you simply don't like the idea, make sure to click the button below…
My #1 recommendation is a step-by-step beginner-friendly affiliate marketing course that has helped me to go from $0 to earning $100's per day with affiliate marketing.
The reason why I recommend it over other courses is that my #1 recommendation is the leader in the affiliate marketing training industry.
Also, my #1 recommendation comes with all the tools like hosting, websites, keyword tool, etc., included with the course!
Moreover, my #1 recommendation is proven by 1000's from all over the world.
On top of it, my top-rated course is the largest online community of marketers of all levels.
This means that you can get help 24/7 and get answers from 1000's expert coaches, including me!
Best of all, I used this exact system to go from $0 to $1000's per month in passive income!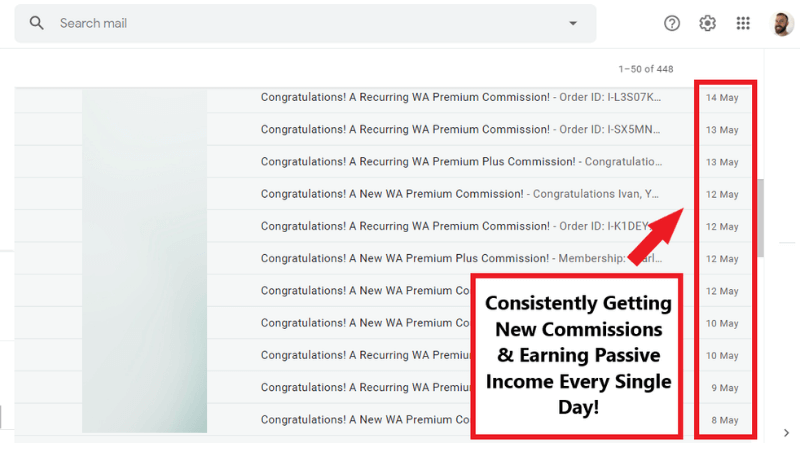 Among the best features of my # 1 ranked course is that you can take it for a test drive (just a $49 Premium subscription).
You will get one complimentary site and access to the very first ten lessons from the course to try things out.
After evaluating over 500 programs on the web, my conclusion is easy. This is the best course to learn about ins and outs of affiliate marketing.
And if you're looking for the very same, click the button below!
THE BEST WAY TO MAKE MONEY ONLINE IN 2023 >>
If you need any help or you have a question, feel free to contact me.
And don't forget to share this review with your friends and family!
All the best, Ivan. Founder, and CEO @freeaffiliatemarketingbusiness.com
Related: 100K Blueprint Review