Welcome to my Digital Payday review. There are many programs online that promise 1000's in the next 24 hours or so. Unfortunately, most of them are scams. Wondering whether Digital Payday is a scam too? Here are your answers.
Product Name: Digital Payday
Owner: Daniel Bluth (Fake Name)
Price: Free to Join, $250 Initial Investment + 1000's to Keep Investing
Recommended?: No!
Quick Summary: Digital Payday is an online offer that promises the opportunity to make $5000 in the next 24 hours. But in reality, it's a scam full of lies and misleading claims. The owner, Daniel Bluth is not a real person and testimonials are fake too! It won't help you to make money as it claims. Whoever is behind this offer has created it to funnel you to another scam called Clicks Dealer, where you can lose a lot of your hard-earned cash. My best advice is to steer clear from banner ad scams.
CLICK HERE TO DISCOVER THE BEST WAY TO EARN AN INCOME ONLINE >>
Digital Payday is allegedly a system that guarantees $5K in the next 24 hours after you join in for free. You can get a chance to leverage the money-making methods used by Google and Facebook, again, for free. If you join this program, for free, you will quit your job tomorrow. Or at least that's what Daniel Bluth promises.
If those promises sound too good to be the truth and you want to know for real whether Digital Payday is a scam, don't worry, here's the truthy only! I'm not associated with this program, nor do I give a false review to make a sale.
By the way, congratulations on researching before getting into things headfirst. I know it's hard to trust people on the net these days. But if you are looking for something real, check out this genuine way to make money with affiliate marketing.
Within this Digital Payday review, I'll show you what it is about. Also, I'll explain how the whole thing works. I'll show you some warning signs and show you why this is a pure scam designed to rip you off.
What is Digital Payday?
According to the author of the program, Daniel Bluth, Digital Payday is the best way to earn a passive income online. He claims that you can make up to $5,000 in the next 24 hours after you join this program. As mentioned, it's free to join. If we are to believe him, he has discovered a loophole that allows you to make thousands per day. That's a pretty tempting invitation, isn't it?
However, the problem is that Daniel does not back up his theory during the video, nor does he shows you how his system works although he said he would. Instead, he goes on and on about how you can start making massive amounts overnight and by clicking a few buttons. Now that's a ridiculous statement.
If you have watched the video, you can see how he claims that some of his students gave up their 9-5 jobs as soon as they got in contact with his system. He even shows you a few real-life faces of people who claimed the same. However, they are paid to give fake testimonials. Below is an image that proves those testimonials are fake.
In my experience, this offer reminds me of many other programs that were using the same baits to lure you in. In the end, none of them was able to deliver what they promised during the sales video. Many of those programs were busted to be a scam. Here are a few examples like Cash Formula, Explode My Payday, Bulletproof Profits.
Everything I've seen so far tells me that Digital Payday might be a scam as well. Let's continue with this review and find out the truth, shall we?
Who is Daniel Bluth?
Now, Daniel Bluth claims to be the owner and creator of Digital Payday. Daniel is just another person like you and me who have discovered that making money online is possible. However, things were not easy for him as it may look right now. At least that's what he claims.
After dabbling with many opportunities that came along the way, Daniel has discovered the secret behind Facebook and Google Ads. At that moment, he has decided to put all of his effort and energy into learning how to make money by running ads online.
A few years fast forward, and Daniel Bluth is a multimillionaire. And today, he's giving you the secret program. Oh yeah, he's also a fan of fish tanks as you can see on the photo. His fish tank was featured in the favorite Animal Planet tv show, Tanked.
But once again, I've seen many scams online. The one thing all those get rich quick schemes have in common is a fake story of the ownership. In my opinion, Digital Payday is just another scam.
As you can see below, Daniel is not a real person. The photo has been downloaded from a Shutterstock website. Meaning, Daniel Bluth and his offer are fake and whoever is the owner, he or she is trying to scam you.
Who is Digital Payday for?
The owner claims that you don't have to possess any marketing or computer skills. His system supposed to work on fully automated principle, which means that all you have to know is to click with the mouse on the screen and you'll be able to make money fast.
In other words, Digital Payday is for suckers. It's not the real deal and I'll show you now what's really behind the scenes and why you should stay away from this scam.
Are You Tired of Scams and Get-Rich-Quick Schemes? Here's Training That Works!
How Does Digital Payday Work?
I did my best to dig this information. What I discovered is what I thought it would be. Digital Payday is nothing but a funnel. It's a sales page that leads to another offer which has nothing to do with this program. Daniel Bluth, or whoever stands behind this offer, did an excellent job to convince you that Digital Payday is a real deal. As it turns out, it's not so real after all.
In a nutshell, they create fake offers and do their best to hype them up. Then, after (if) you decide to go for it, you land on something different. In most cases, you get disappointed because it's not like you have expected to be. And the guy who made the funnel makes money.
The truth is, Digital Payday is a part of the funnel for the offer called Clicks Dealer.
You can read my review where I prove that Click Dealers is a scam too. It's a scheme that claims that you can invest your money into ad banners to make easy cash. However, the business is not real and many people have filed complaints that they have lost a lot of money.
That said, Digital Payday is a fake offer and a scam full of empty words, nothing else. Let me show you how much could this cost you if you fall on those false promises.
How Much Could This Cost You?
Now, as far as the price is concerned, Digital Payday is free to join. They ask for your information like name, email and telephone number.
If you enter your data and apply to this scam, you can expect to get a lot of scammy offers in your mail during the next few weeks. The guy who designed the funnel wants to squeeze every possible dollar out of your pocket, so be careful. If you have already left your details, I believe you can unsubscribe from the mailing list somewhere within the emails you receive. I advise you to do so ASAP.
So if you want to start buying those ads from Clicks Dealers, it's not such a cheap adventure.
You'll need to deposit $250 to be able to start buying those fake banners. Then, Click Dealers offers premium memberships and deals which go for a couple of hundreds and even thousands. The truth is, the whole thing is designed to rip you off slowly until you notice that you've been scammed.
Digital Payday Pros
I have to say that there is absolutely nothing that I like about his scam. What's there to like? The guy who has made Digital Payday is a liar.
Digital Payday Cons
1.) Fake User Testimonials
As I have a few reviews under my belt, it was not hard for me to recognize some familiar faces. The guy who has made Digital Payday funnel has used actors from a website called Fiverr to create a few fake testimonials.
This tactic is usually applied when there's nothing of value behind the funnel. If there were something, there would be some real students showing their success, wouldn't you agree?
2.) Daniel Bluth is Not a Real Person
The second red flag that waves around Digital Payday is fake ownership. That's also a tactic that has been used in many other scams such as this one. Whoever had made this offer is hiding behind the character of Daniel Bluth. Daniel does not exist. His story is fake also. Moreover, the picture is a stock photo bought for ten bucks on-site called Shutterstock.
The real owner is a digital marketer who's making commissions by sending you to Clicks Dealers.
3.) Unrealistic Income Claims 
To get you in ASAP so you can start buying those banners (don't do it!) the guy who's behind the Digital Payday has flooded the page with most unrealistic claims ever!
He goes about and tells you straight away that you can make up to $5K in the next 24 hours. Moreover, he's so convinced in his statement that he's telling you that you can quit your job today! He literally tells you to put back the coffee pot, hang your jacket, and throw away your punch card. I mean, come on, man!
Wanna Make Money Online for Real? Learn How to Do So With Affiliate Marketing
Is Digital Payday a Scam?
Digital Payday is a scam. Everything about this offer is fake. That includes false names, fake ownership, student testimonials, incline claims are made up as well, and the list goes on.
There are many offers online which operate the same way. However, at least they can give you something in return like a crash course on affiliate marketing or a set of ebooks on the same topic. This one has zero value and could cost you a lot of money.
Of course, you can read a few reviews out there that claim that Digital Payday is legitimate and 100% safe. However, keep in mind that those reviews are fake too and if you join the scheme through their link, the creator will get paid. But once again, Digital Payday is a pure scam and not a real offer. Do not fall for it!
Do I Recommend Digital Payday?
Of course not! Stay away from this offer as far as you can. Do not enter your details. Even if you are curious about Clicks Dealers, and you want to give it a shot, don't do it. I've researched the net to learn that the platform is full of BS. You could lose a lot of your money, even your entire savings if you go for it.
How I Make Money Online!
Thanks for reading my Digital Payday review. I hope I have helped you to learn more about what it is and how does it work and answer your question, whether it is a scam or legit. If you have any questions or maybe you can offer an experience, feel free to leave them in the comment box below.
Before I let you go, let me tell you how I make money online with affiliate marketing with the help of REAL people. The training that I recommend has everything you need to get started online with zero costs and nothing to do with getting rich by tomorrow.
Wealthy Affiliate has been and still is the best online platform for making money online. These guys can teach anyone how to become a successful affiliate marketer.
The best thing is, it's entirely safe and free to join. No BS, no upsells. 
These guys have helped thousands of regular people like you and me to make money online and even quit our 9-5's. Make sure to grab your opportunity! ?
If you need any help or you have a question, feel free to contact me!
All the best, Ivan.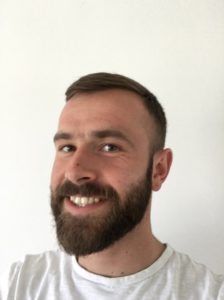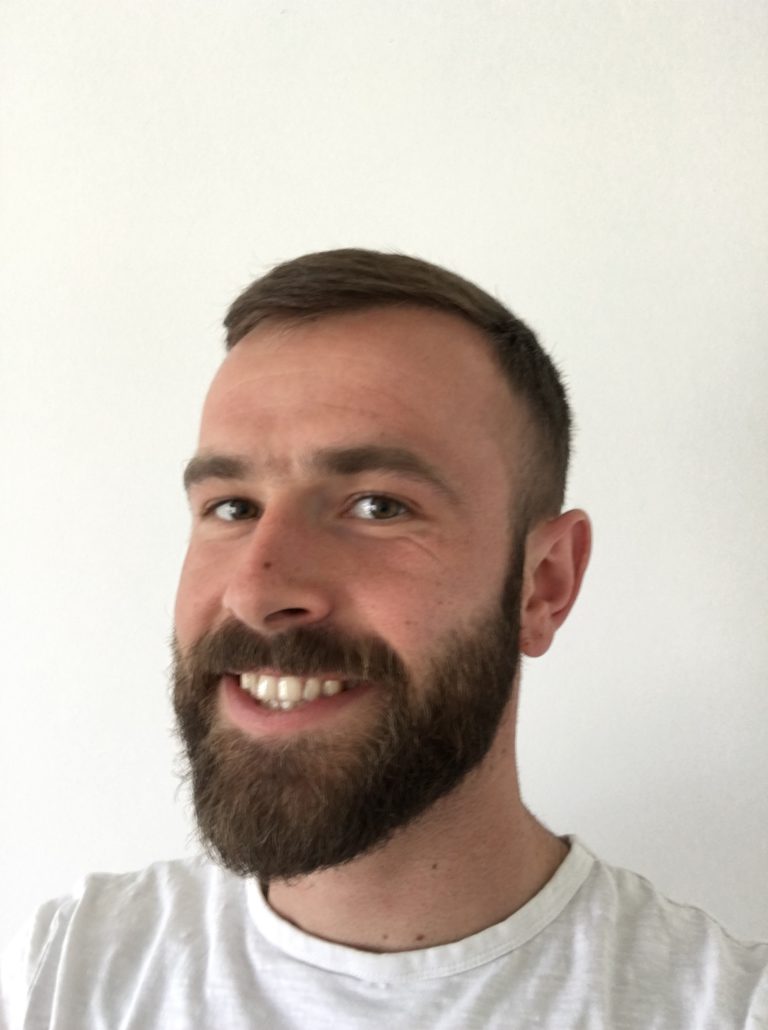 Founder, and CEO @freeaffiliatemarketingbusiness.com