Easy Retired Millionaire Review – an Early Retirement Opportunity or Scam?
Can Cris make you a millionaire? I highly doubt it. Before getting into a possible scam like Easy Retired Millionaire, take a moment, and read this review.  I advise you to keep your wallet in your pocket. You don't want to get into this, trust me.
I got an email a few days ago from a guy, David Anderson, urging me to take this once in a lifetime opportunity for making money on autopilot. Since I have a 'nose' for these offers, I was suspicious right away.
After taking some time to analyze this 'too good to be the truth' offer, I've decided to write a review about it. It turned out that my nose was right.
Once again, you don't want to take this offer.
Let's start this Easy Retired Millionaire Review so I can paint you a better picture and explain why this is most likely a scam.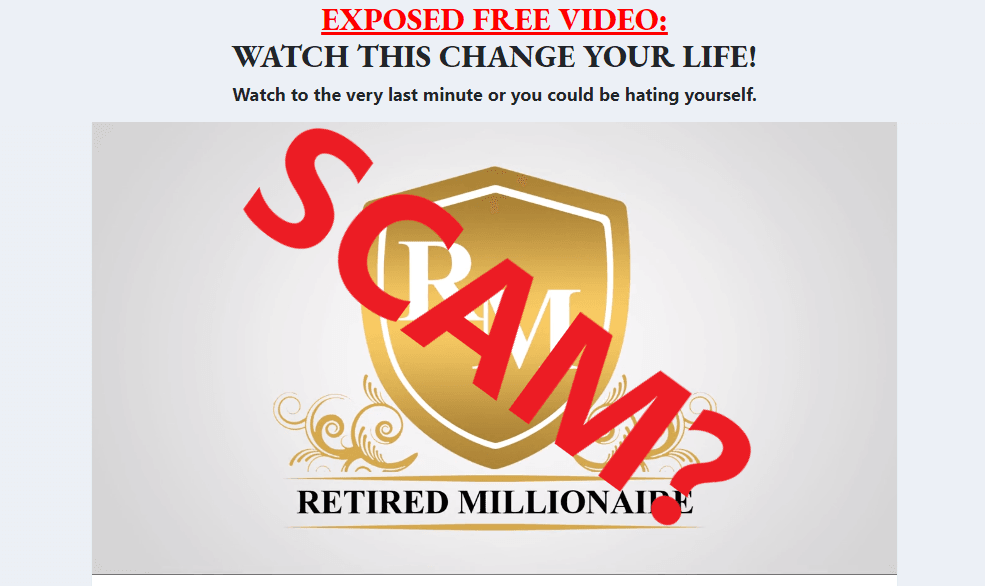 Official Website: http://easyretiredmillionaire.com
Before we begin, you are entitled to free advice from someone who's been through a few scams so far.
Here are a few examples:
Do not believe every word you hear from the mouth of the people who are trying to sell you a training course of any kind. The internet today is full of offers which are designed to make money for owners in the first place. In many instances, the customers are in the last place.
Always search the Google for a product review whenever you find something you're not sure about. If you can't find a decent review, please, feel free to contact me. I'll get right into things to help you out.
If you are tired of scams, if you don't want to spend your hard-earned cash on half-baked courses or another 'get rich quick' scheme, I invite you to click the link below.
MY #1 RECOMMENDATION FOR MAKING MONEY ONLINE
What is Easy Retired Millionaire? 
This offer looks like it's only after one thing. Your bank account! And not to fill it up, but to rip you off.
It seems to me that Easy Retired Millionaire is another internet scam which you should avoid bigtime. I advise staying away from it. Don't pull out your credit card so easily just because the guy in the video tells that he'll make you rich.
Some guy, Chris, claims that this is a 100% fully automated system for making money online. He goes on and talks about how you can start making money right now in no more than 12 clicks of your mouse.
Only 12 clicks? Wow.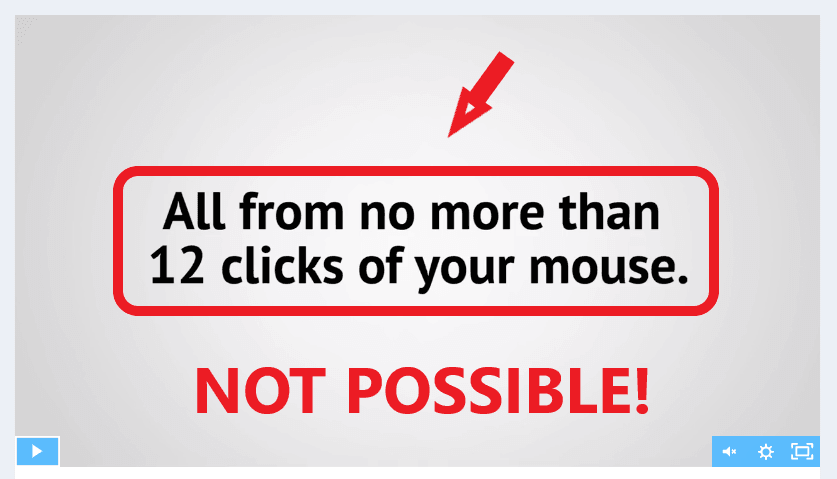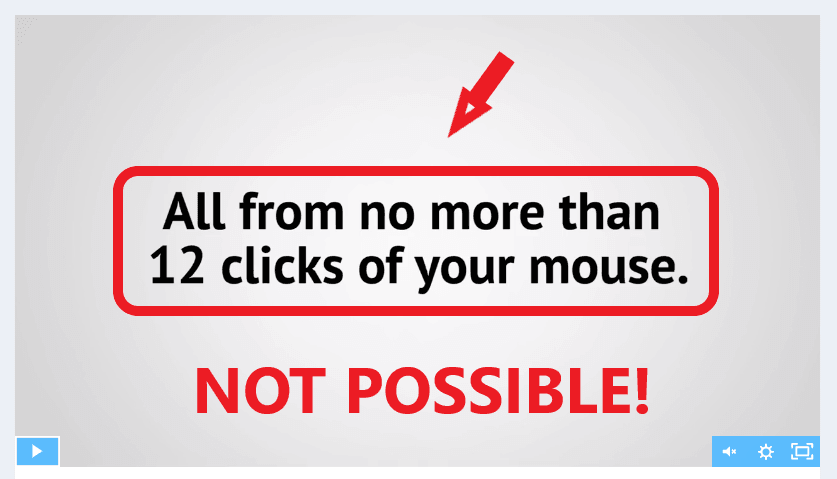 Chris continues to talk about how this system has completely changed his life. He claims that you too can start funneling commissions into your bank account without any work at all! All you have to do is buy Easy Retired Millionaire system, click your mouse for a few times, sit back, and start counting the money. He even created an account for you. And while you were listening to the video, he has made you a couple of hundreds by doing nothing!
However, it all sounds pretty cool, and it would be awesome if something like that exists, but how much of it is the truth?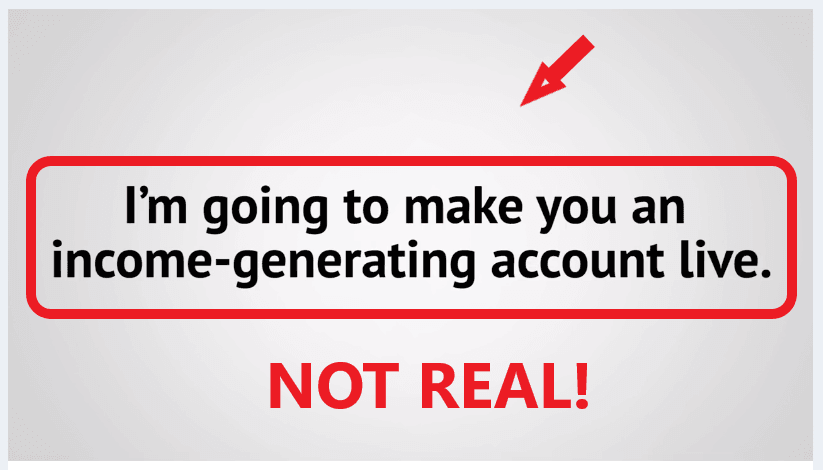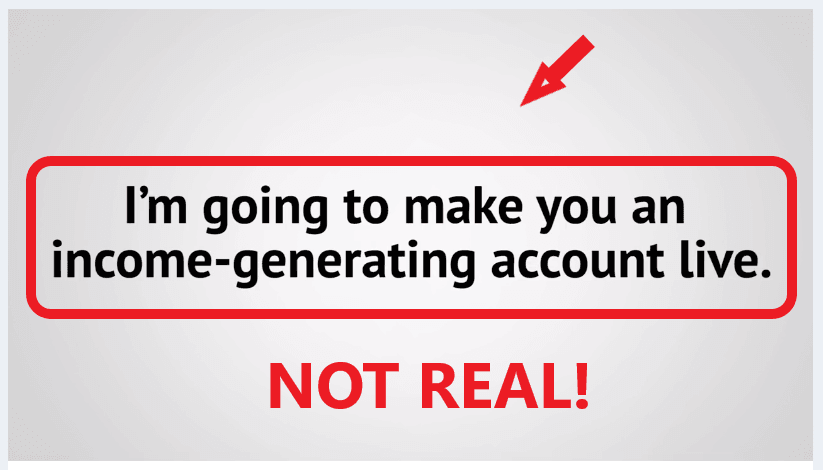 You see, 99,9% of the information that you've heard from the guy is a product of someone's imagination. The sales video is nothing but a commercial, a marketing trick designed to make you buy some cheap product. The worst of all things is that you don't even know what you are buying. There is zero information about how the system works. The guy says it's a 100% automated system and that's all there is. Not a single word more.
Once again, I advise you not to listen to the word he says.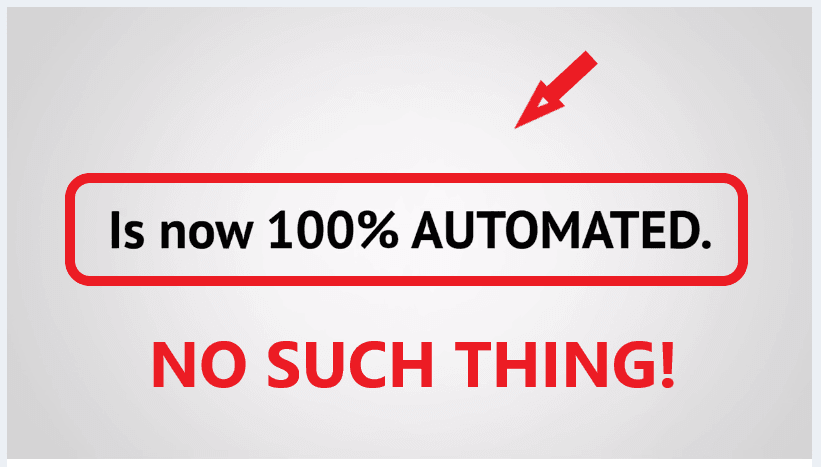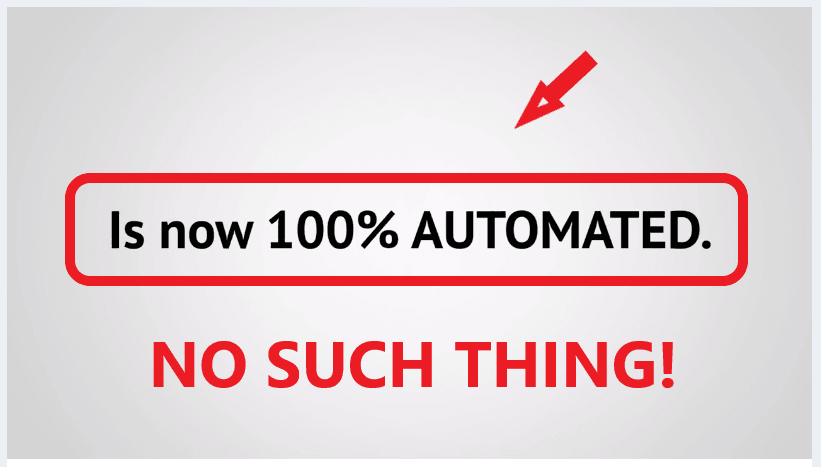 Everything that I've seen so far makes me repeat that Easy Retired Millionaire is a scam. There is no way that you'll get some crazy money-making system which is 100% automated and done-for-you. There is no such system at all. Everything around this ClickBetter offer is fake. I'll prove you with some images by the end of this Easy Retired Millionaire review.
Who is the Owner? 
The guy in the video shares very little information about himself; he says that his name is Chris. The only proof he offers is a photo of his girlfriend and him on a boat in Venice. The guy claims that he was a regular Joe who used to grind for a boss, but now, thanks to the internet and his Easy Retired Millionaire system, he is a free man.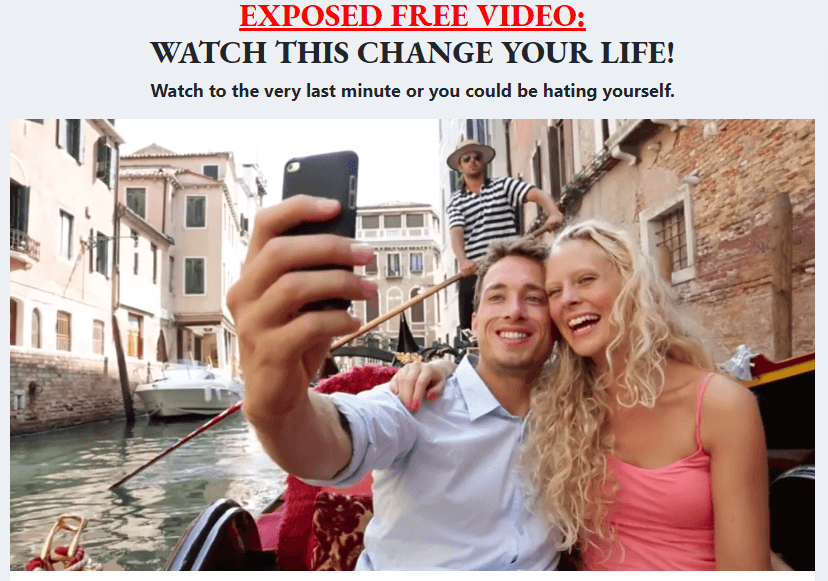 That's all beautiful, but once again, it might not be the truth.
I tried to find more info about this guy, but nothing came back.
You see, the owner of the funnel has probably created a Chris character only to make it trustworthy. There's nothing illegal here, but it's a major red flag in my mind. I will repeat one more time that Easy Retired Millionaire is most likely a scam.
So far, in this Easy Retired Millionaire review, we have already two major warnings to stay away.
MY #1 RECOMMENDATION FOR MAKING MONEY ONLINE
Easy Retired Millionaire Review – The Truth
Everything that you've had a chance to listen in that video and read on this page was nothing else but pure marketing. The person behind this funnel is doing what many others do as well. They excite the sales video by telling you things like you'll be making $600 in 5 minutes. Or any other BS already mentioned. The only reason they do this is that they want you to buy!
The sales video is only a part of a funnel, which leads you to buy the license. The funnel is designed to make money by taking your confidence. The people behind this offer are smart. They know how to play on human psychology. Beware!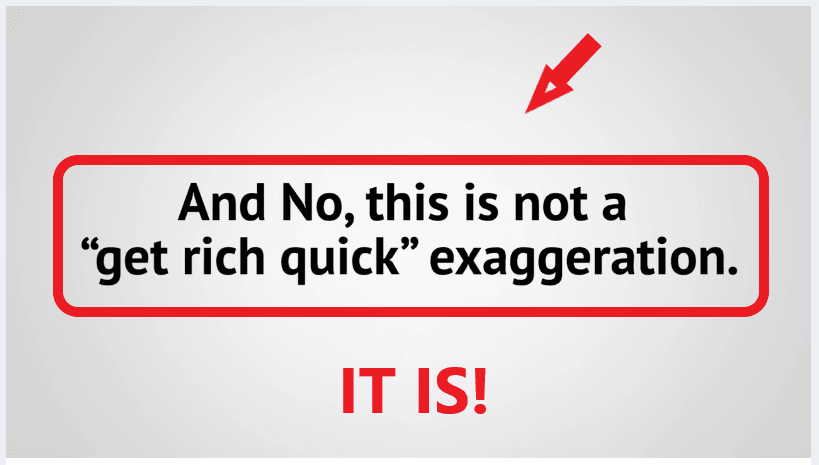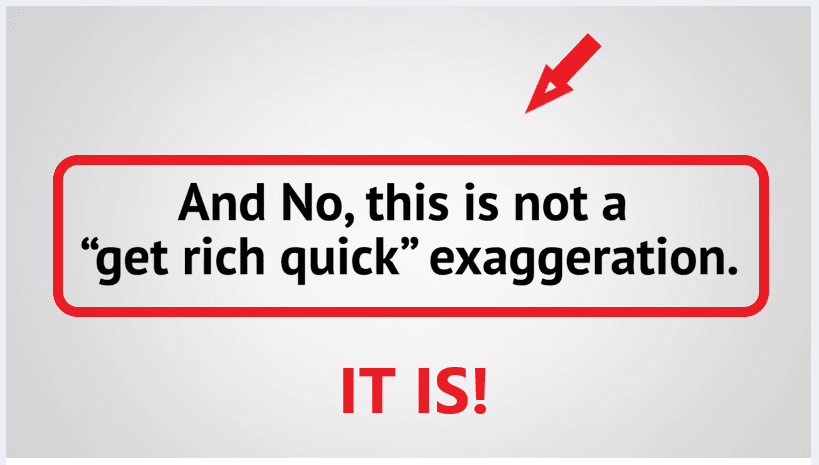 If you do buy Easy Retired Millionaire license, you'll discover that there is nothing similar to what you've been sold. I advise you not to do it. There is no value in this product. Only a few PDF scripts that talk about what affiliate marketing is. You can find the same material all over the internet for free.
Who is Easy Retired Millionaire for? 
This offer is for no one! Once again, I advise staying away from it.
Based on everything I've seen, it's a funnel which makes money only for the owner.
Easy Retired Millionaire Price
You can buy this product for $47 one time payment.
However, once you get in, you'll probably be offered to take a few upsells. Something miraculous like unlimited and free website traffic or some other BS which can help you to make even more money.
The price can go way over a couple of hundreds if you are not careful enough.
Easy Retired Millionaire Pros
It would be easy to say that there is nothing good here based on everything you've seen in this Easy Retired Millionaire review. As it turns out, there is one thing.
1. Money-Back Guarantee
Like with many other products like this one, you can ask for your money back if not satisfied with the service. This offer comes with an ironclad, 60 days, 100%, and no questions asked money-back guarantee.
MY #1 RECOMMENDATION FOR MAKING MONEY ONLINE
Easy Retired Millionaire Cons
Nothing was right since the very beginning. I managed to find five red flags which indicate that Easy Retired Millionaire could be the first-grade scam.
1. There Is No Automated System
The guy in the video, Chris, or whatever his name is, talks about a secure money-making system. He goes on and on about how it's easy to use it, that it takes only 14 clicks to get started. The guy rambles on how it's 100% full automated system for funneling commissions while sipping margaritas and doing nothing. All you need is to copy-paste his system, and you'll be retired in a month or so.
Everything he tells you during the sales video is 100% a lie.
There is no system. Only a set of PDF scripts and a couple of YouTube videos.
2. Zero Information About the Owner
Together with a bunch of lies about his super system, the Chris character is fake as well. He shares very little about himself, which was a huge warning sign for me. You see, if a product is legit and can make you money, the owner proudly shows his face, real face!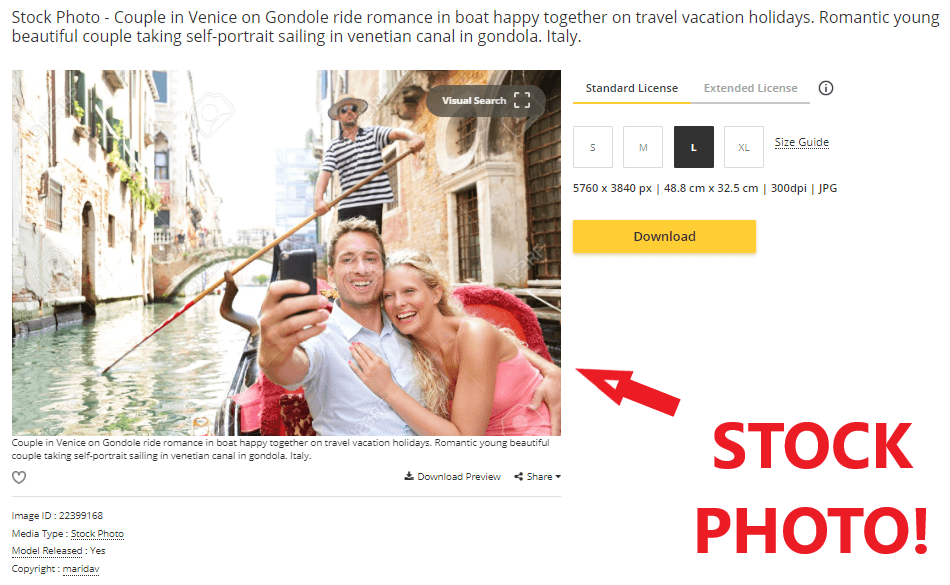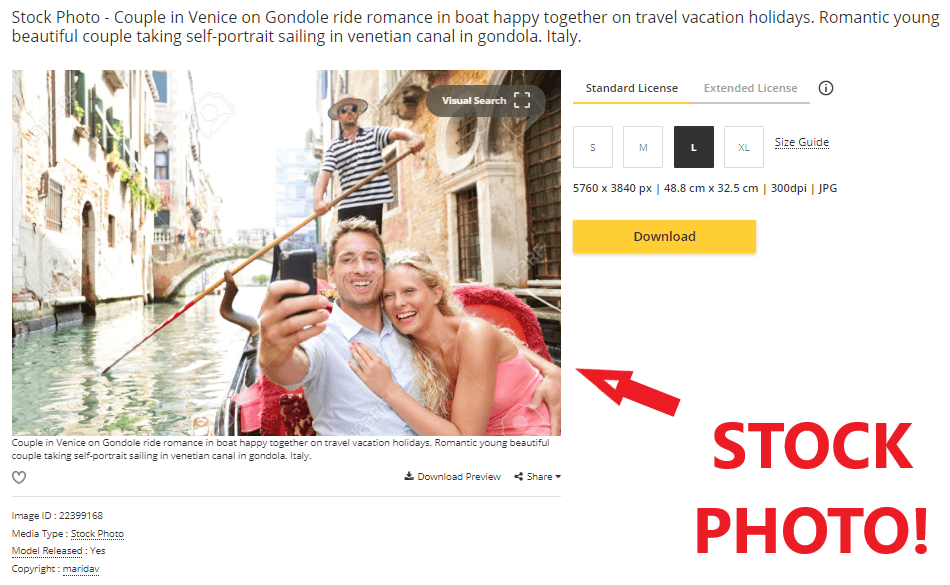 The photo you had a chance to see is a stock photo. The real owner of the funnel has purchased the photo of a couple on a boat from a site called 123rf. Or any other site that stocks the same picture.
3. Students Testimonials Are Not Real
Those people you've seen giving positive testimonials are all fake as well. They talk about how Easy Retired Millionaire system had changed their lives, but in reality, they have no clue what they're saying.
The owner of the funnel has probably hired them through a popular freelancing service called Fiverr.
4. Fake Scarcity
As you can see on the image below and had a chance to hear during the sales presentation, they use a lot of pressure to make you buy. They tell you how you could be hating yourself if you don't watch the full video because they know that if you do, you'll end up buying.
Also, as you move through the video, you can hear how the spokesperson tries to put even more pressure by saying that there are only 15 spots left. That's fake as well, designed only to make you believe that you're getting something top secret.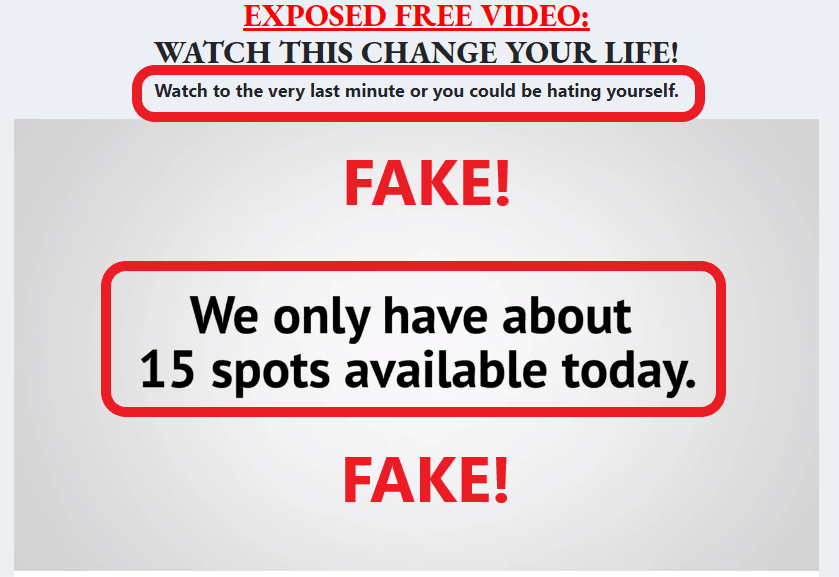 That's already a fourth red flag. We can stop this review right now and say that Easy Retired Millionaire is a pure scam, but there is one more critical thing left.
5. The Account Made For You Is Not Real
The biggest lie of them all is the account. They've created a fake account to give you another reason to buy this product. They flash the money because they know people will get in because of their curiosity and of course, need for cash. As you had a chance to see during the video, the balance on the account has grown for a few times just like that without a single word how it did so.
The hard truth is that no money or account is waiting for you once you get in. It's bait, nothing else.
Is Easy Retired Millionaire a Scam?
It's not hard to connect the dots and say that Easy Retired Millionaire is a pure scam designed to rip you off. Everything is fake and not worth a dime. The owner is not real. They fake the account to get you in and claim the money which doesn't exist. Students are actors hired to say all the best about it, and so on.
The only reason why I can say that Easy Retired Millionaire is not a scam is that you'll get something in return for those $47.
MY #1 RECOMMENDATION FOR MAKING MONEY ONLINE
Do I Recommend It?
I'm firmly against marketing these people use to get customers. I don't mind hype if I'm going to get something exciting in my hands in return for my money. When I see a system as this one reviewed, it makes me sick.
No, I don't recommend this product.
How to Start an Affiliate Marketing Business?
Thanks for coming to the end of this Easy Retired Millionaire Review. It shows that you are a serious person who takes every step with the most attention.
If you are interested in learning how to build an affiliate marketing website and make money online, I have a great alternative to those money-sucking offers.
This process is proved by thousands of online marketers all over the globe. You are looking at the one right now. 🙂
Here is the process in a nutshell.
Firstly, you'll be choosing a niche.
A niche in affiliate marketing is an area of interest. For example, my niche is affiliate marketing training courses. Yours can be anything you want. If you like golfing, then golfing equipment can be your niche.
Secondly, you'll be building a website.
A website is not too hard to build. We will develop and maintain your site for you. All you have to do is choose the name, pick one of the preset themes, and the rest is on us. It's done in less than five minutes!
Thirdly, you'll be attracting visitors to your site.
The first roadblock in this business is finding the right source of traffic. We are going to show you well-kept secrets to unlimited FREE TRAFFIC from the internet. However, you'll have to work to get it. This is not a 'get rich quick' scheme!
Fourthly, you'll be selling the products of your choice to your visitors to make money!
We'll show you how to use affiliate links and Google Adsense to monetize your site and make those sweet affiliate commissions!
Wealthy Affiliate is the best place online to learn four steps to an affiliate marketing business. We're going to show you how to do it in the most ethical and honest ways possible. The best thing is, you can start for FREE!
Ready to Build Your Online Business?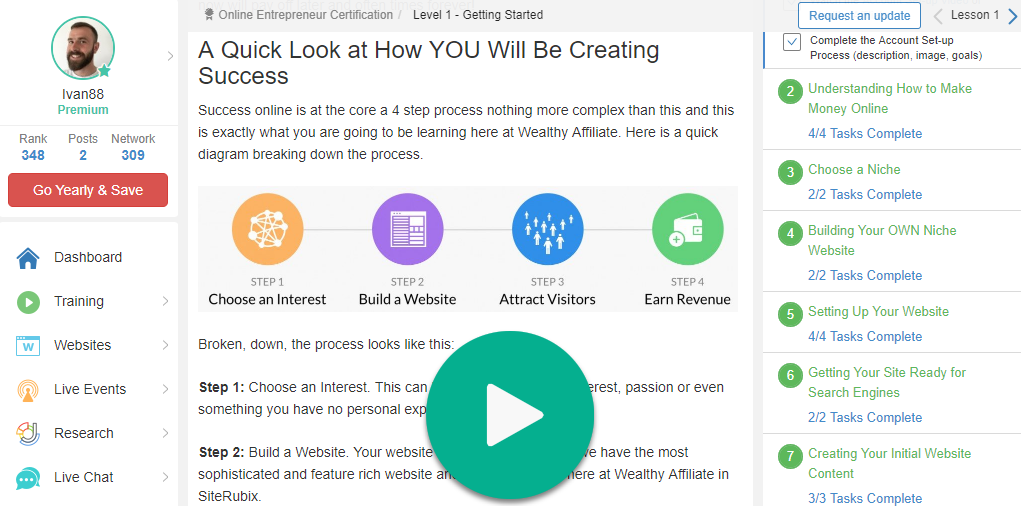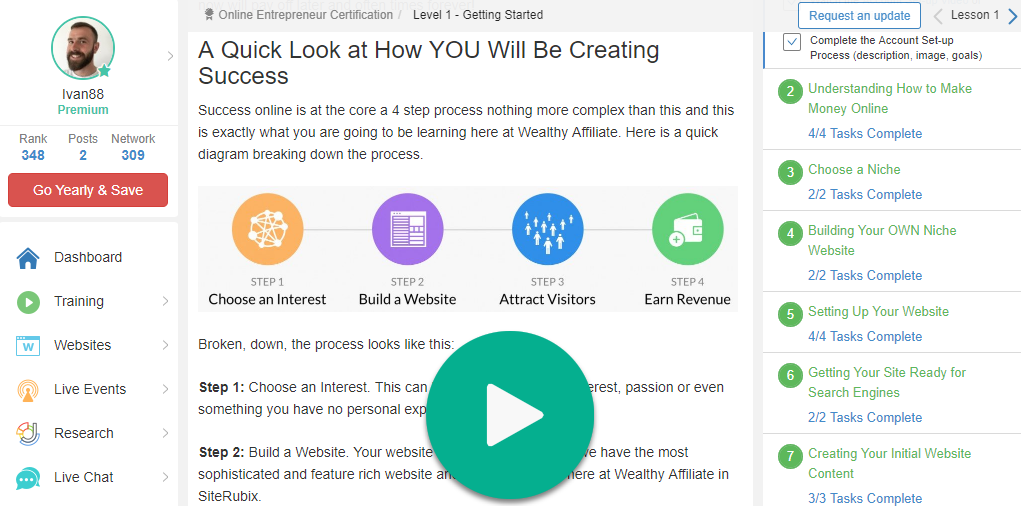 PRESS PLAY TO LEARN MORE!
I wish you a successful online marketing journey!
If you need any help or you have a question, feel free to contact me!
All the best,
Ivan,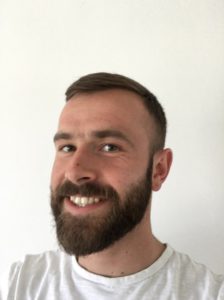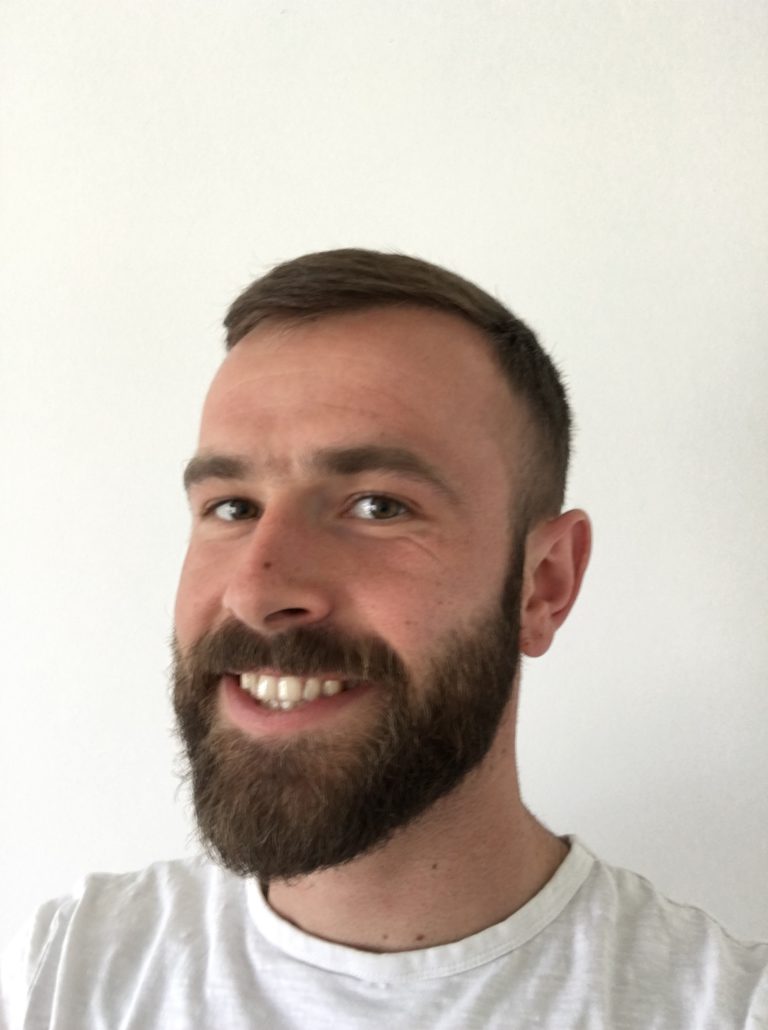 founder, and CEO at
freeaffiliatemarketingbusiness.com
Please follow and like us: