Welcome to my EZ Bucks review.
Can you really use this platform to earn money via social media? How does it really work? Is it a legitimate platform at all? Or is EZ Bucks a scam?
I'm sure you've seen a lot of ads on Facebook or maybe someone emailed you an invitation. In any case, EZ bucks claim to be a #1 influencer network that you can leverage to earn money using social media like Facebook, Instagram, etc.
But it's good that you're here because, in my EZ Bucks review, I'm going to reveal the truth about this platform. Just take a look at five red flags and be your own judge.
So without further ado, let's jump into this review.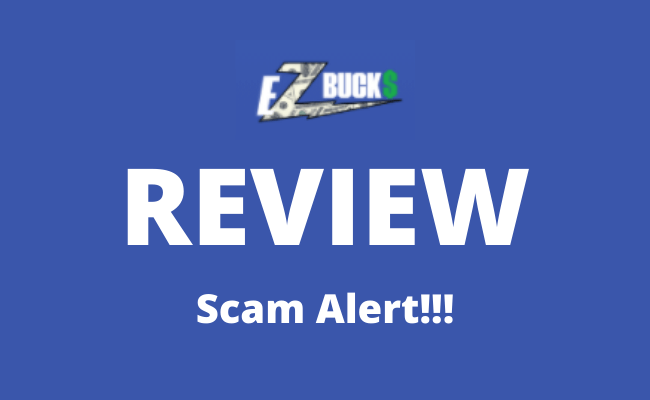 EZ Bucks Review – Overview
Product Type: Make Money Online
Product Price: $0
Product Owner: Unknown
Money-Back Guarantee: Unavailable
Recommended?: No! SCAM ALERT!
Overview: EZ Bucks is a data harvesting scam! The website lures people to sign up by offering a $35 bonus. Also, they use fake testimonials and payment proof to get you to leave your information. If you do so, your information like email, name, bank data, and other information will be sold to scammers.
In this EZ Bucks review, I've left you a ton of evidence that this website is not trusted and basically is a scam! My advice is to avoid it to save yourself from a lot of trouble!
If you are tired of scams and bogus websites, MLMs and pyramid schemes, check out a 100% legitimate way to make money online below I used to go from $0 to earning four-figure passive income online!
THE BEST WAY TO MAKE MONEY ONLINE IN 2023 >>
What Is EZ Bucks?
EZ Bucks seems to be a platform that you can join to earn money using social media. You even get a $35 bonus cahs for signing up. So how do you make money?
There are a few ways that you can make money with this site. For one, you can share your affiliate links and refer more people to the platform. Or you can get paid to complete surveys, download apps, watch videos, etc.
At first, everything seems legitimate, right?
However, as you scratch the surface, scam signals and red flags start to show, and it becomes clear that there's something not right with this platform, which is exactly what I'm going to show you in this EZ Bucks review.
Who Owns EZ Bucks?
The first clue that EZ Bucks is a scam is the lack of information about the owners of the platform. If you take a look at the site once again, you'll notice that there's no about us page or any other details about who owns this site.
Now, when the owner or owners hide this information, it's for one reason. That reason is that they don't want to be found once people start complaining about a scam.
The only information available on the EZ Bucks website is the address. And guess what? It just says, Silicon Valley, California LOL.
And there's also a fake Instagram account as well.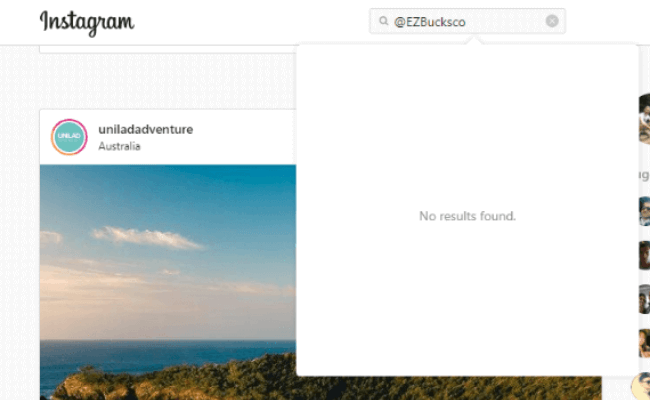 As you can see from the screenshot above, there are no results on Instagram when you search for EZ Bucks. So what does this tell you? It's a scam, folks.
But let's give it a benefit of a doubt and let's see how it is supposed to work if it were a real deal, shall we?
How Does EZ Bucks Work?
EZ Bucks is a platform that allows you to earn money by sharing links, watching videos, downloading apps, taking surveys, and more. It really seems like EZ money, right?
Here's how much thy promise to pay you for completing those tasks:
$30 per signup
$2 per click
$40 per app install
$40 per survey
$50 per video
Basically, all those ways to make money are legitimate but those amounts are ridiculously overhyped and designed to get you excited about this scam.
You can find a lot of these "jobs" on sites like SurveyJunie, Swag Bucks or Inbox Dollars where you can get paid a few cents to complete these take. I refer to these sites as online sweatshops. But the point is, those sites are legitimate.
However, EZ Bucks is not and here's why…
So before you can get started, you will have to complete a signup process with your name, email address, and some other details. For this, you will be rewarded with a $35 bonus.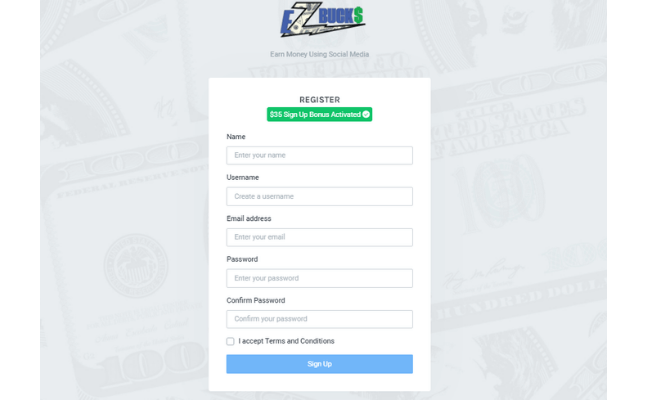 And this is the trick. This is what the main idea behind the EZ Bucks scam is. Let me explain…
See, they lure you to sign up by giving away this $35 bonus and all those promises about making easy cash once you're in. But the main idea is to get your data so they can sell it.
If you're not familiar with the concept, it's called a data harvesting scam.
They will steal your personal information such as email address, name, bank details, passwords, etc., and sell it to scammers who are then going to bombard you with more scams in the future.
The main danger of data harvesting scams like EZ Bucks is the possibility of identity theft!
What I Like About EZ Bucks
At first, I thought that EZ Bucks might be something real. But then I landed on the website, saw what I had to see, and realized that EZ Bucks is nothing but a scam.
How can I be so confident that it is a scam? Where are my evidence?
Well, follow me in the next section of my review to show you all the evidence you need to run away from this scam as far as possible!
EZ Bucks Scam Signs
I spent a few hours collecting this evidence so that I can confidently show you that EZ Bucks is a scam. If you don't trust my words from the above, make sure to see these scam signals and be your own judge.
Scam Signal #1 – Fake Address 
The first sign that EZ Bucks is a scam is the fake address and fake Instagram account. There is no real evidence that this is a legitimate website or a company with a real address or even social media account.
Worst of all, they say it is the #1 influencer network and yet, there's no sign of it on social media.
Scam Signal #2 – No Legal Pages
All legitimate MMO websites must have pages like privacy policy, earning disclaimers, about us, etc. As you go through the EZ Bucks website, there's no sign of these pages at all.
The only links available that could prove that this might be a legit thing are social media buttons at the bottom of the page. But if you click on them, you'll get nowhere.
Scam Signal #3 – Fake Testimonials
To make EZ Bucks look like a legitimate option to make money online, the unknown owner or owners include some testimonials on the official website from people who have allegedly used this site to make money.
However, as you can see from the images below, those testimonials are fake.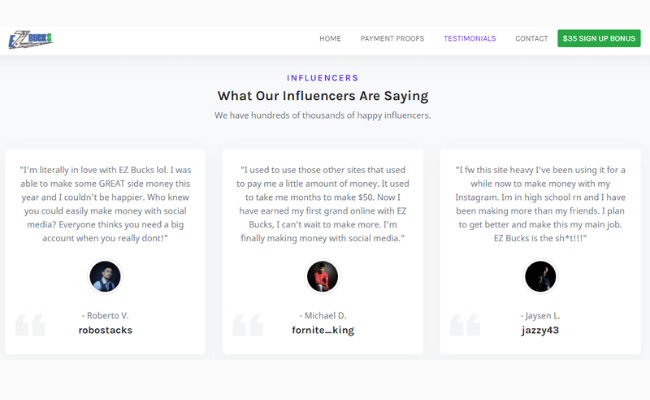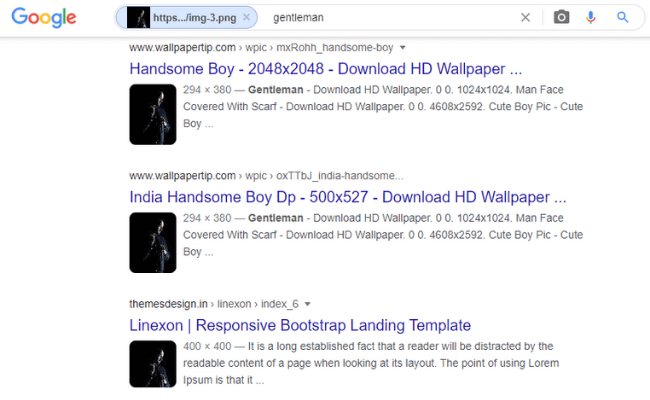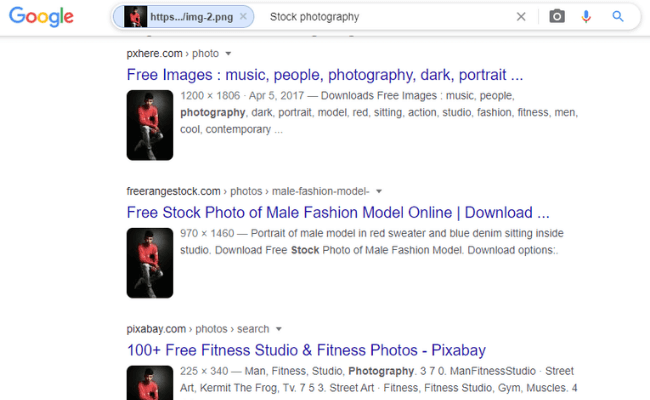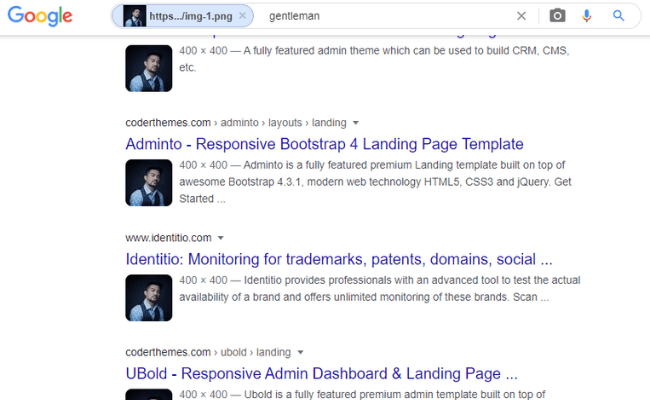 It turns out that those images are nothing but generic stock pics available in the public domain. In other words, they just used random pics to fabricate EZ Bucks testimonials.
Scam Signal #4 – Fake Payment Proof
Another attempt to make EZ Bucks look like a legitimate site is the payment proof screenshots. However, after further research, I discovered that those are fake as well.
As you can see from the screenshot below, the website was created in February 2020.
If you take a closer look at all those payment proof images, you'll notice that some dates on them. Most dates point to 2019.
How strange, right?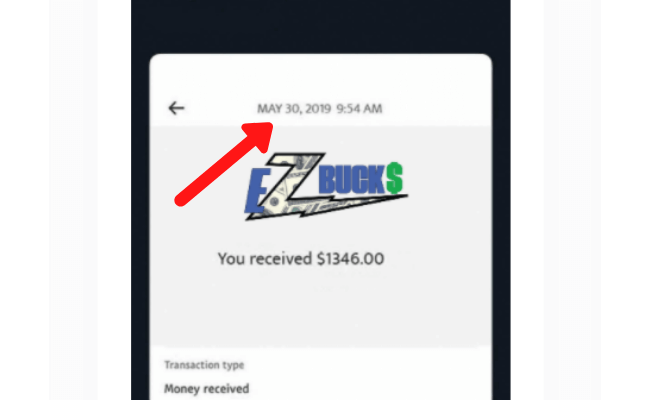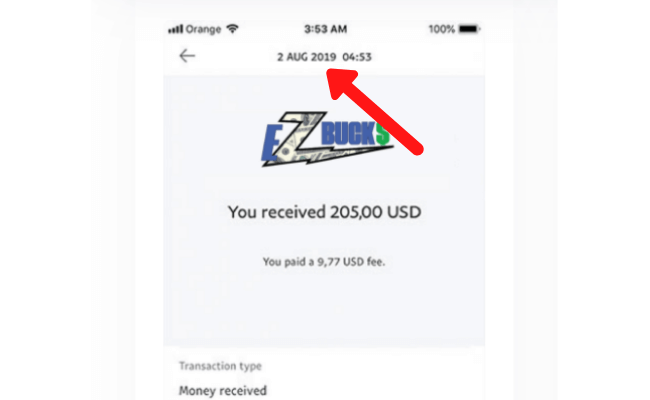 How is it possible that EZ Bucks was already paying out their users in 2019 if they started operating in 2020?
Scam? Damn right it is!
Scam Signal #5 – EZ Bucks Clone Scam Site
EZ Bucks is not the only scam of this kind on the internet. Unfortunatelly, there have been a number of these data harvesting scams popping out lately all over the internet.
Some of the examples are:
All these are data harvesting scams that use the same mould. They pretend to be the #1 influencer network. They offer a signing-up bonus. And they all offer the same ways to make some easy money online.
But upon a closer look, you'll see that all of them share the same scam signs as EZ Bucks.
Is EZ Bucks a Scam?
Yes, EZ Bucks is a scam. It's a data harvesting scam that puts your personal information in danger. If you fall for it, not only that you'll never see the money that you earn on your bank account, you might lose more!
The problem with these scams is that they have this hidden clause where it says that you have to be at least 99 years of age to participate in the scheme.
So once you earn some imaginary money tough the EZ Bucks website, you can ask for a withdrawal, but your request will be denied because you have accepted these terms and conditions upon joining the site.
This is just a small trick they use to scam people some more.
As you can see from my review, EZ Bucks is a scam in all conceivable ways.
They use fake testimonials and fake payment proof to sign you up. Then, they don't offer any legal pages that could prove that it is a real thing. On top of that, there is absolutely no social media presence.
Worst of all, EZ Bucks is just a clone scam. There are dozens of these scams all over the internet, so be careful.
How To Make Real Money Online
Unfortunately, the net is full of scams of all sorts. Some want your money. Others want your data like EZ Bucks. But it's hard to recognize these scams when you're not familiar with how they work.
However, not all make-money-online sites are scams. There are still some legitimate ways to make money online.
One of these ways is called affiliate marketing.
Affiliate marketing comes down to promoting other people's products through your own marketing efforts in return for the piece of the profit also known as the commission.
To get started with affiliate marketing, you don't really need any special skills or experience. That is because affiliate marketing is very easy to understand even if you're a complete newbie.
However, there's one thing that you must have and that is a work ethic.
Affiliate marketing is not a get-rich-quick scheme. It's a business model that requires a lot of time, effort and patience.
I personally use this same business model to generate a consistent passive income online and earn $100's per day from my websites.
And I want to show you how you too can do the same! So click the button below to learn more…
THE BEST WAY TO MAKE MONEY ONLINE IN 2023 >>