Are you wondering whether Fast Cash Club is a scam or legit?
Unfortunately, the internet is plagued with scams and bogus sites that promise fast cash with little to no work. That's why I want to welcome you to my Fast Cash Club review.
You need to see this review before going any further.
Steven Green, the alleged owner of Fast Cash Club, claims that his secret system is going to help you to make up to $2000 starting today. He has created some kind of system that you don't need to know anything about.
Do you trust Steven Green? I don't, mainly because I know that the internet today is full of fake characters like Steven. In other words, fake characters that are trying to make money off you!
You see, digital marketing is truly an honest business. There are many ways to make good money with affiliate marketing, eCommerce, or anything else that you set your mind to.
However, there's no way to make it as fast and without any work as Steven promises with his Fast Cash Club scheme.
By the way, congratulations on researching before getting into things head-first. If you are looking for something that WORKS, check out this genuine way to make money with affiliate marketing.
With this Fast Cash Club review, I show you what this program is all about, how it works, how much could it cost you to if you join. Also, I'll show you some of the shocking discoveries and dangers that await you if you go for it.
Let's go!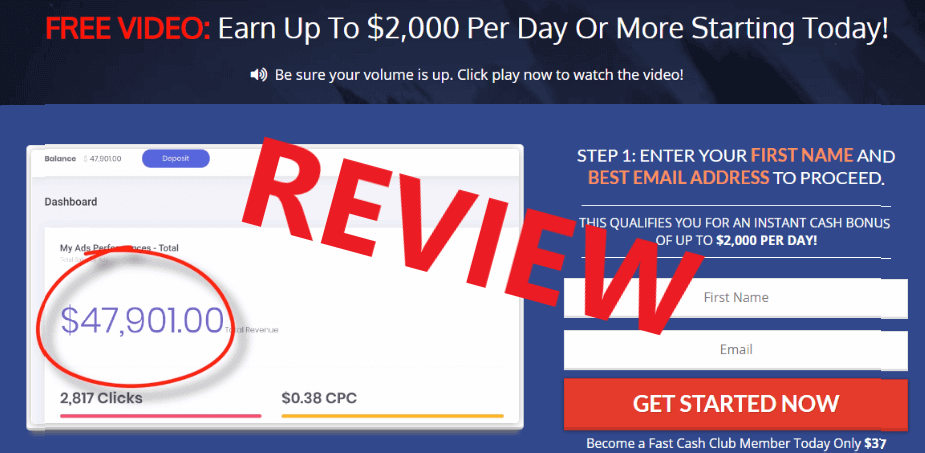 Fast Cash Club Review – Overview
Product Name: Fast Cash Club
Product Type: Affiliate Marketing System?
Owner: Steven Green (fake name!)
Price: $27 + UPSELLS
Recommended?: No!
Quick Summary: Fast Cash Club is allegedly a secret system that is designed to help you to start making $1000's per day literally in the next 24 hour or even less!
All you have to do is register your email address, purchase the system and you're set to go!
But in reality, those claims, testimonials, names, and everything else are designed to make you believe that making money online is simple and easy. There's no such thng!
Fast Cash Club is, in my opinion, a marketing scam that you need to avoid. I have given plenty of evidence all over this review. For example, the owner is not transparent, and testimonials are FAKE!
Also, they tell you are about to make thousands in the next 24 hours with a secret system. However, all you get are a few PLR info-products about making money online. I advise caution and staying away from this program.
If you are looking for a PROVEN WAY to make money online, make sure you click the button below!
My #1 recommendation helped me to go from $0 to earning $100's per day after a lot of work and effort invested into this proven system for making money online.
THE BEST WAY TO MAKE MONEY ONLINE IN 2023 >>
What is Fast Cash Club?
The story is that Fast Cash Club is a secret affiliate marketing system that will make you cash on auto-pilot for the rest of your life. Steven claims that it is a fully functional easy to follow method that has made hundreds of lucky people tons of cash. You could be the next one.
But in reality, the person from the video is just pulling your nose. The sales presentation might leave a strong impression that you're about to get something good in your hands.
But trust me when I say that, with this system, it's not going to happen. Fast Cash Club is a marketing scam, which I'll prove to you as we go.
First of all, take a look at the image below. The person from the sales pitch claims to be making thousands with the system. But as you can see, he's an actor from Fiverr, a popular freelancing website.
In other words, that's a fake testimonial. RED FLAG!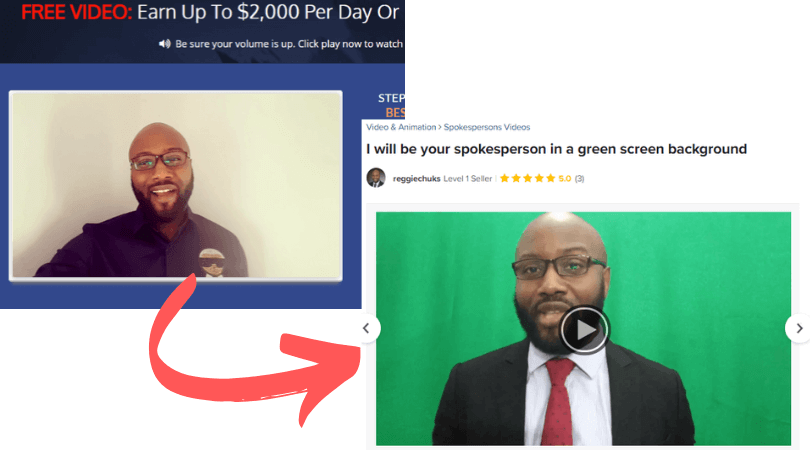 In my opinion, Fast Cash Club is just another ClickBank 'get-rich-quick' scheme that's designed to sell you a dream about making millions while slipping its hand into your wallet. These guys are using a lot of hype and fake stuff to do so.
I couldn't find anything that would convince me that you're going to profit with this thing.
I've been doing affiliate marketing for some time. Generally speaking, affiliate marketing is entirely legitimate and an excellent opportunity to make money online.
But unfortunately, people like Steven Green are making it look bad.
Who is the Hell is Steven Green? 
If I told you that Steven Green is a fake character, would you believe me?
Well, no matter what you decide to think, he is not a real person. You see, if Steven were someone genuine, he would stand in front of his system, as all proud and legitimate owners do.
Steven Green claims that Fast Cash Club has turned his life around. The system he's about to share with us has helped him to get away from the dirty job at some powerplant.
But you see, the real owner is just using steven story to make you feel for him so that he could sell you his "system."
How Does Fast Cash Club Work?
Fast Cash Club is supposed to work as soon as you activate the system. The system, however, works on the principle of affiliate marketing. According to the spokesperson, it should put you into profit immediately.
However, that's not going to happen. I know you know it too. That's why you are here, reading this review.
Don't get me wrong; you can make money with affiliate marketing. But instant profits are just an illusion.
Making money with affiliate marketing is a process. And this process, just like every other, takes time and patience. These guys are just busting your chops to get you all excited about fast cash, hence the name of the system, Fast Cash Club.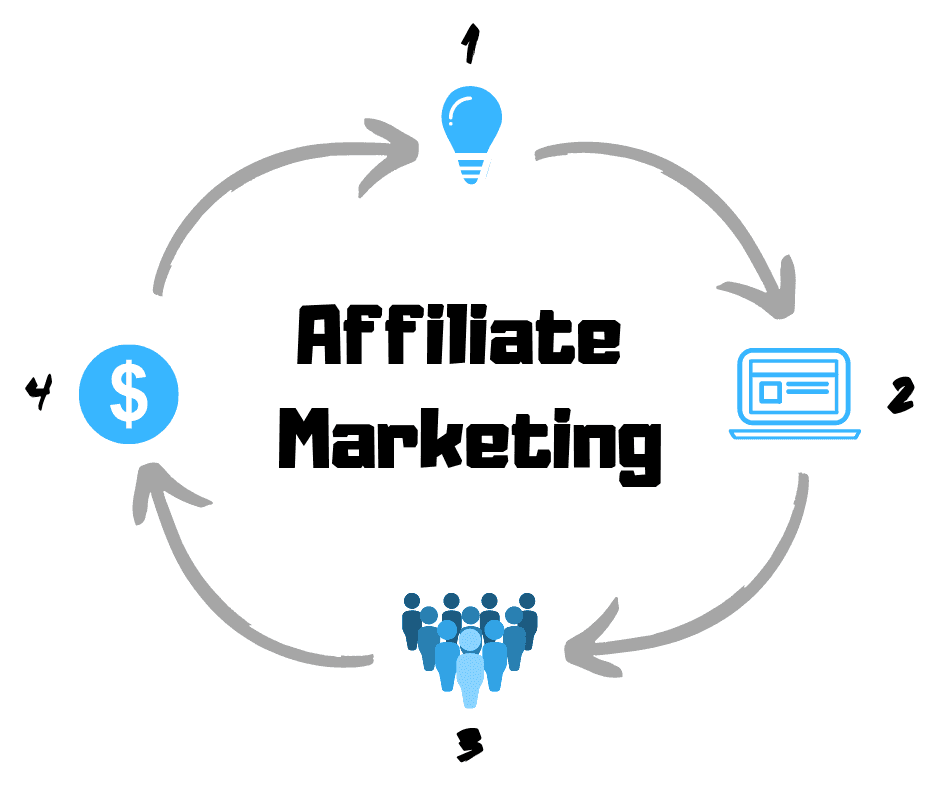 To make affiliate marketing work, you need three ingredients. First, you need a product to sell. Ideally, this should be something you believe in, and you know it could help other people too.
You see, it's easy to sell something if you have used the product and have benefited from it. Then, you need to build a website, which is too easy to do these days, even too easy. The last piece of the puzzle is to get people to visit your site so that you can sell your product to someone and make money, right?
In theory, affiliate marketing sounds easy.
On top of that, the Fast Cash Club scam makes it look like it's a push-button solution. In fact, they even say at some point that all you need to do is activate the system to make profits.
However, understand that it takes some time. Affiliate marketing works, but it's not an overnight process. No sir!
Here's How Fast Cash Club Really Works!
You see, technically speaking, Fast Cash Cub is a marketing funnel. And an unethical one. As I've said, the system works on a principle of affiliate marketing.
However, here it's used to benefit only the owner of the system. You, the customer, are not so important.
They get your attention with a fancy video first. As you've had a chance to witness, the sales pitch is usually full of 'get-rich-quick' BS that has nothing to do with real life.
The free video is just a lead magnet designed to capture your email address so that even if you skip this offer, they can send you more shiny objects and scams like Fast Cash Club.
Then, if you decide to get into it, you'll get a chance to spend more money on upsells. You see, since you are already mesmerized by the video, they will offer you some more 'get-rich-quick' BS just to make more money off you.
These could raise the price up in the sky, which I'll show you in a few seconds.
Lastly, once you get inside of the Fast Cash Club system, you'll discover that there's no system to be activated. And that there's nothing like you've been promised. All you'll get is an info-product. In other words, they throw in a few PDFs to justify the price and their actions.
Make more sense now?
Fast Cash Club Price & Refund
According to the sales page, this ClickBank product is going to cost you $37. However, in my opinion, that a little bit too much for a couple of PLR info-product that you can find all over the net for free.
On top of that, if you ever decide to get this thing, you could end up spending a lot more than just $37
Watch Out! Here Comes Upsells!
ClickBank products usually come with a set of upsells. This funnel is not making an exception. Here's how much it could cost you down if you fall for the scam.
Fast Cash Gold Package – $197
Fast Cash Platinum Package – $297
Can You Get Your Money Back?
Luckily, all ClickBank product comes with a 60-days money-back guarantee. The same stands for Fast Cash Club. To get a refund, you have to get in contact with ClickBank customer support and file a request.
Refunds are issued with no questions asked. Though sometimes, the vendor might stall it for a while.
What I Liked About It
Every time I review products like Fast Cash Club, I try to be objective and find at least a few things that might actually benefit you. However, except for the money-back guarantee, I don't see anything else that I could count as a pro.
The whole thing is full of misleading claims and has no honest intentions to help you to make some money online. The product looks the same as Smart Profit App or even Cash Formula, two scams that I busted on this blog.
What I Don't Like About Fast Cash Club
This is the most critical part of my Fast Cash Club review, where I want to show you what's wrong with this product. I've collected some concrete evidence that screams to get away from this product as far as possible.
In no particular order, here is my proof that this is a scam.
1.) Steven Green is Not a Real Person
If you take a closer look at the sales page, you'll see that there's no evidence that Steven is a real person. The actual owner of Fast Cash Club is using Steven Green persona to sell you this crap. Lack of transparency is a clear indication that a site is not safe and up to no good.
2.) Testimonials are Fake as Trump's Hair
You've seen one image at the top of this review that proves that those testimonials are fake. Here's another one just to make sure you see get my point. What do you think? If Fast Cash Club were a genuine opportunity to make money with affiliate marketing and not a scam, they wouldn't need to pay people to lie in front of the camera?
3.) Suprise, Suprise, There's No Secret System
During the sales pitch, the spokesperson guarantees that this done-for-you system will make you at least $1000 per day. However, once you buy the product, it'll take you a few seconds to realize that there's no such thing inside.
It was only a fish-bait. You will get, on the other hand, a few PDFs that serve no purpose.
4.) Fast Cash Club Use Fake Scarcity to Put Pressure on Buyers
In an attempt to make as many sales as possible with Fast Cash Club, the owner is using a fake scarcity trick. In other words, he claims that he's letting only fifty people in, and you should better act quickly before this once in a lifetime opportunity is gone.
I mean, it's a digital product, what's there to be gone?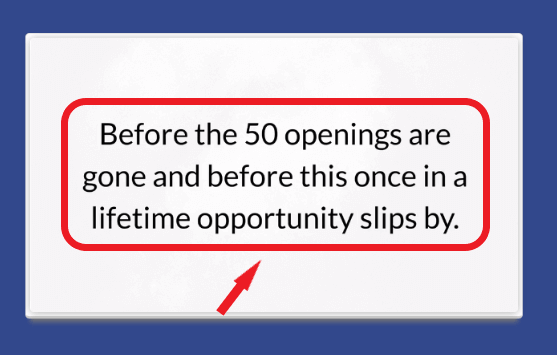 5.) Fast Cash Club Force Expensive Upsells
The primary purpose of this product is to sell you those expensive packages. As you know, the price of the whole system is whopping $531!!! However, Steven told you that all he asks is a small one-time fee of $37 to activate the system.
That's highly misleading and a serious red flag in my book.
6.) Sales Pitch is Overloaded With Fast Cash BS
While you were watching the sales pitch, you could've noticed that half of the time, you've been flashed with alleged earnings that could be yours if you get started with Fast Cash Club.
They were flashing with some serious numbers that take years to achieve.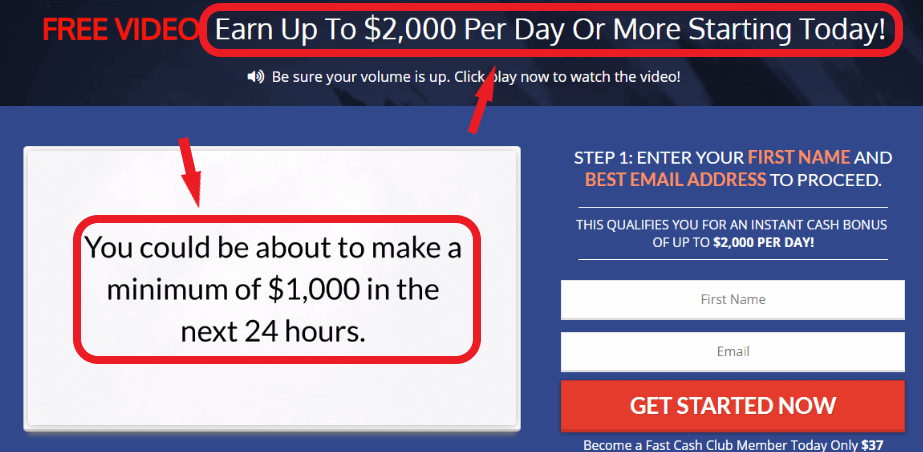 On the other hand, they tell you that you could make that money in the next 24 hours. Isn't that the quickest 'get-rich-quick' BS you've ever heard off?
Is Fast Cash Club a Scam or Legit?
Yes, Fast Cash Club is a scam designed to rip you off. I've seen too many scams to be fooled by this one. This program is not going to help you to make up to $2000 per day starting today.
In fact, it's not going to make you money at all. The only person who is going to make fast cash with this system is the owner.
I have given you a lot of evidence to support my claim. There's no way that I would recommend this program, not even to my worst enemy.
You see, legitimate programs and systems do not use fake actors, phoney names, or flash you with overhyped earnings to get your attention. Also, they don't give you a few books and then leave you all alone to figure out everything by yourself.
That's just not how genuine programs work. And that's what you're going to get with this program.
Besides, I dug the internet to find at least one proof that this is something that works. But all I've discovered were people that claim the same as I do, Fast Cash Club is a scam.
Here's How I Make Money Online – No Secrets!
Thanks for reading my Fast Cash Club review. I hope you've found all you were looking for. If you have any questions about this program or you can offer an experience, feel free to leave them in the comment box below.
Before I let you go, let me tell you how I make money online with affiliate marketing with help from a REAL program.
The program that I recommend over scams like Fast Cash Club has nothing to do with getting rich quick. That's not how making money works. However, the point that I want to stress out is that it could work if you know how and where to start.
Wealthy Affiliate has been and still is the best online platform for making money online. These guys can teach anyone how to become a successful affiliate marketer. The best thing is, it entirely safe and free to join. No BS, no upsells.
These guys have helped thousands of regular people like you and me to make money online. Make sure to click the button below to learn more!
Make sure to check it out!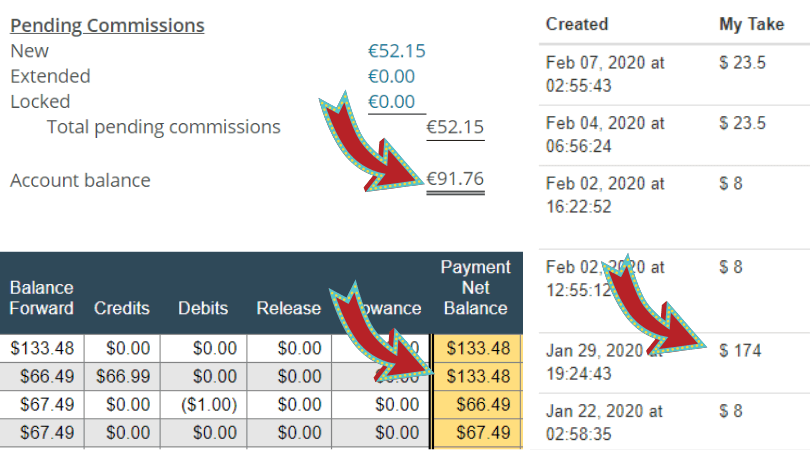 THE BEST WAY TO MAKE MONEY ONLINE IN 2023 >>
If you need any help or you have a question, feel free to contact me.
All the best, Ivan. Founder, and CEO @freeaffiliatemarketingbusiness.com