Welcome to my Flipp Me review. The program is created by Art Flair, who claims you can make $100 a day working 5 minutes. That's a pretty bold claim. So, is Flipp Me a scam or legitimate offer that'll make you rich? Let me show you more.
According to the sales page, which is quite long and full of get-rich-quick BS, you can use this secret method, developed by Art Flair, to make hundreds per day. And the best thing about Art's method is that you don't need to work for more than five minutes. Hmmm…I smell BS.
Art says that all you need to do is copy and paste, and you're going to make cash. Sounds great, right? I know it's a dream come true. However, the same as yours, my first thoughts were, naaah, Flipp Me is a scam, I need to know more.
So congratulations on researching before getting into things headfirst. I know it's hard to trust people on the net these days. But if you are looking for something real, check out this genuine way to make money with affiliate marketing.
Within this Flipp Me review, I show you what' the story here. Also, I'll show you how the whole thing works. Lastly, I'll discuss whether or not Flipp Me is a scam. Shall we dig in?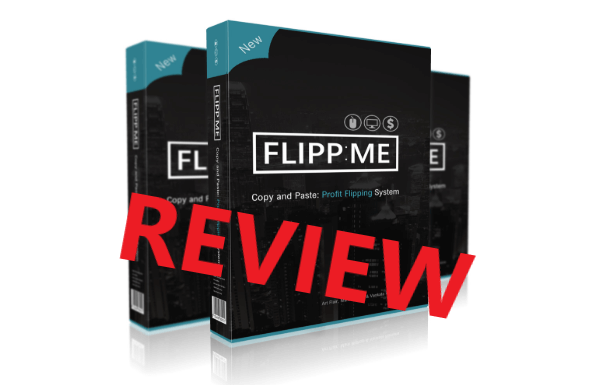 Flipp Me Review – Product Overview
Product Name: Flipp Me
Product Type: Make Money Online Training
Price: $9.85 + UPSELLS
Owner: Art Flair
Rating: 2.5/5
Recommended?: No
Quick Summary: They literally tell you that you need to work only five minutes or less to make cash with Flipp Me. However, that's all nonsense and BS already seen in many Art's products so far such as 24H Commission Hustler and Commission Hotshot.
The method is about reselling stuff online, similar to dropshipping. In contrast to the info from the sales page, it takes a lot of work, and the whole thing could easily go belly up. Not to mention, it seems like a very cheap product, but you'll be surprised if you go for it. I don't recommend scams and shady get-rich-quick schemes. Period.
If you are looking for a PROVEN WAY to make money online, make sure you click the button below!
THE BEST WAY TO MAKE MONEY ONLINE IN 2023 >>
What is Flipp Me?
In the words of the creator, Flipp Me is a copy 'n' paste trick that makes it super-easy for anyone to make money by this time tomorrow. According to Art Flair, this system is going to help you earn ROI up to 400%. Now that's the massive return of investment if you ask me!
However, half of the sales page (if not even more) has nothing to do with reality. But you already know that. That's why you are reading my Flipp Me review. You are not buying that crap, and you need to know what you're getting into. Smart person.

Flipp Me is a step-by-step training program where Art teaches his method for flipping items from one site to another. The closest thing to this method would've been drop-shipping or eCommerce. In a nutshell, you need to find products that are in demand (this is critical), and sell them to others for a higher price.
In other words, you would be acting as an intermediary between merchants and customers. The good thing about this method is that you can change the retail price and sell the item for whatever the price you want. So, for example, if an item sells for $5, you can resell it for $15 and earn $10 for your efforts. The bad thing is that your business could quickly fail. I'll explain soon.
I was really curious to find out how Flipp Me works, so I purchased the program. But before I reveal the content of the training, let me show you how it works from another perspective.
Scammy Sales Funnel Revealed
This program sells via WarriorPlus marketplace, which is an entirely legitimate place where you can find tons of digital products like Flipp Me. However, 99% of these programs are primarily marketing funnels that are designed to make cash for the owner.
I don't know about you, but I hate upsells. If a program is selling for ten bucks and they claim that's all you need to pay, why they force those 10x more expensive upsells? Flipp Me is no exception from this rule. You see, to me, it shows that the owner is not honest.
With that said, once you pay $9.85, you're going to get a chance to spend some more. These upsells are somehow related to the main program. I didn't purchase any of the following, but I'll share what each upsell is about.
#1 Flipp Me: Income Booster – System Multiplier
According to the sales page, Income Booster allows you to add three additional sales platforms to boost your sales. You can get additional training on how to multiply your sales of each flip by adding on multiple outlets.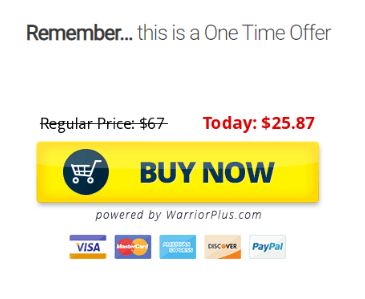 If you, however, say no to this offer, you're going to get a chance to get it in Lite version (no videos, just PDF) for only $17.
#2 Flipp Me: Traffic X ($42.77)
Art Flair claims that this special add on is going to boost your traffic; thus, it will take your sales to the next level. He says that those platforms have their own traffic, but he can offer you even more customers if you want.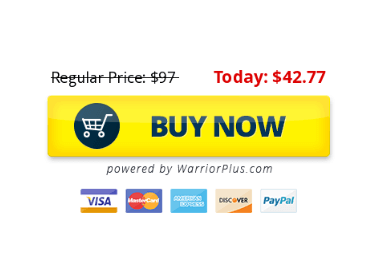 I said no thanks, Art, and I got another downsell. This time it was offered to me for only $$32.77 and again in Lite version.
#3 Flipp Me: Resell Rights ($67 and $87)
Just as I thought, the main point of Flipp Me is to get you to buy their affiliate program. In other words, this upsell is all about resell rights. There are two versions. The first one is 30 Reseller Pack for $67. The second offer is 1000 Reseller Pack, and it goes for $87. If you say no, you get another Lite version. This time, you get 10 Reseller Pack for $47.
And there you go, guys, I just wanted to show how price quickly goes from measly $9.97 to hundreds of dollars in a matter of minutes. It's quite an expensive and misleading funnel. Flipp Me is not so much about flipping items to make money, but instead, they aim to get this product into the hands of as many affiliates as possible. I have more proof by the end of this review.
With that said, I can escape the thought that the whole Flipp Me thing is one big shiny object (scam) that has very little to no value, mainly because I've seen what's inside.
Check Out Wealthy Affiliate Instead. A Completely Safe and Legitimate Platform!
How Does Flipp Me Work?
Alright, since I managed to get to the main course, even though I lost the taste for it after all those upsells, it would be ok if I explain how Flipp Me system works. Would you like to know more, finally?
I briefly touched the topic at the top of this Flipp Me review. However, let's go over it in more detail now. You're going to get a set of training videos that explain how to find cheap products on Fiverr. I was surprised to learn that you can actually find those on Fiverr, but as it turns out, it's true. The key is to find a cheap product.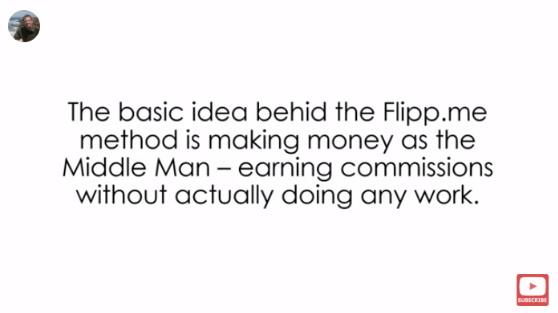 So what then? Now, once you have found the perfect product, you need to find customers. Art Flair is showing how to do so using a popular shopping platform called Etsy. Here you can find people who are looking to buy those products from Fiverr.
Then, you can leverage Flipp Me method to resell the product for a higher price and keep the profits. It's actually a neat method, very similar to drop shipping, but does it work as promised?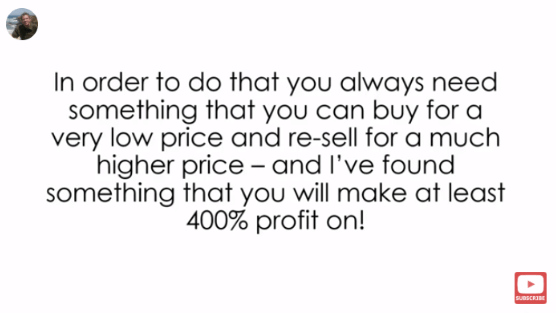 The thing that bothers me to see is that there's a lot of work to be done. It's not that I mind doing it, it's the fact that Art had told us that all it takes is copy and paste, and it takes only five minutes. From what I saw, you are up for a lot of work. You need to find products, get traffic to your offers, and do a lot of other technical things before you can expect a 400% profit if any.
Also, there are a few problems with reselling items on Etsy. Etsy has a strict legal policy on reselling. On the other hand, Art teaches you to outsource all the products you're going to sell. However, Etsy requires that you need to be the manufacturer of those goods if you want to sell them on their platform. By doing what Art suggests, you are putting yourself into the risk of being banned by Etsy.
Can You Make $100 in 5 Minutes?
Based on what I've seen, there's no way to make hundreds in a few minutes as Art promises on the sales page. You see, the whole Flipp Me business model's been exaggerated to the point that it looks like a scam, a world-class get-rich-quick scam.
Yes, the business model is legitimate. The thing should work at one point if you manage to apply everything correctly. But you'll need to work on it! With that being said, yes, you can even make some money by reselling other people's products at a higher price.
But I won't be too excited about those earning claims from the sales page. That's all just a bunch of BS if you ask me.
What's Good About Flipp Me?
I just can't shake off the feeling that this is a scam, guys. There's almost nothing that I like about Flipp Me. Yes, the method sounds legitimate. But the training inside is barely 30 minutes long. And that sales page and upsells, gee-whiz how much crap in one place.
1.) 30-Days Money-Back Guarantee
However, there's one good thing about Flipp Me system. You can get your money back during the first thirty days after the purchase. I hope they will grant your request. I haven't asked for a refund yet, but I'll keep you updated as soon as I do so.

What's Wrong With Flipp Me?
Let's bring this thing down to earth, shall we?
1.) 3 Miles of Get-Rich-Quick BS
The Flipp Me sales page is full of work only 5 minutes or even 0 work, copy-paste system, make hundreds per week, 100-400% profits, and all other get-rich-quick claims that have nothing to do with real life. These claims are misleading and don't have much to do with the system that has been promoted here.
If you ask me, Flipp Me is the same as many other scams that I reviewed on this blog so far. The owner has put more work into the sales page itself than he did in the creation of the product and helping you to make money online.
2.) Truck-Load of Upsells
The Flipp Me system costs less than ten bucks. However, the reason for the low price is that they want you to check it out. In other words, hyped up sales page and seemingly low prices are just a doorstep to an expensive funnel. Once those offers start to pop out, your head starts to spin like crazy. And each upsells is followed by another cheezy sales pitch.
In my mind, this tactic is misleading and highly unethical. Flipp Me is, if nothing else, just a funnel designed to make you spend more and more of your hard-earned cash.
3.) Is it Flipp Me or Flip Magic?
I was saving this one for the last. You see, there's another program out there called Flip Magic. The author is, you've guessed it, Art Flair. Flip Magic has an even worse sales page. However, the story is the same. They promise 400-800% returns, work 5 minutes, earn thousands, and all other crap that has been mentioned already in this review.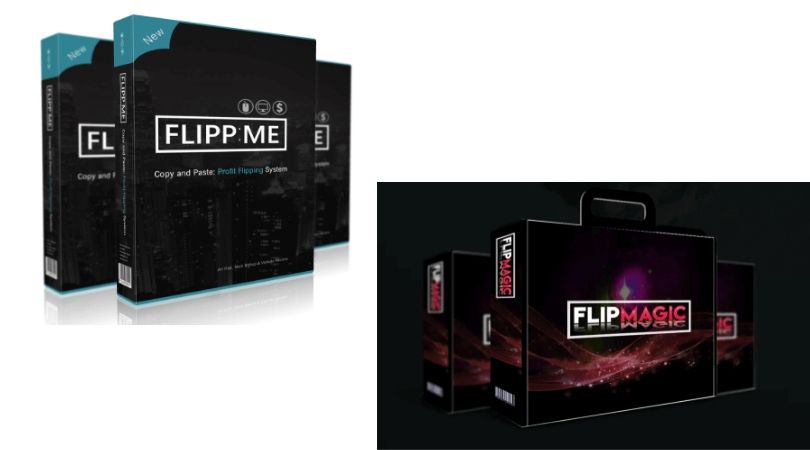 If that's not enough, there's another rehashed version called Flip Ninja, also from the same production team. It looks like these guys are only interested in making money for themselves.
Is Flipp Me a Scam or Legit?
Let's sum up this Flipp Me review, guys. The sales page is misleading and highly unethical. They will blast you with expensive upsells as soon as you walk in. There are three (maybe even more) versions of the same funnel out there. The methods are questionable. So, what do you think? Is Flipp Me a scam?
You see, the only reason why I will say that Flipp Me is a legitimate product is that you're going to get some training in your hands on the method that makes sense and might work if you're lucky. Art Flair is a legitimate marketer who knows how to make money online. Also, there's a money-back guarantee, which is always a good thing.
With that said, guys, I do not recommend Flipp Me for the reason it is overhyped. Also, it's a rehashed version of an old program that did not work well for its creators. And most importantly, they force expensive upsells without any first notice.
I know for a fact that these programs are waste of time and money. This is not like Wealthy Affiliate, for example, where you can build your own website and make money from affiliate marketing which is a 100% legitimate method.
These programs like Flipp Me are usually designed to make money for creators. They say how you can make a pile of cash, but I would beg to differ. The only people who are going to bank for sure with this are Art and other guys from WarriroPlus.
It is just a matter of time before they use the same tactics, just under some different name and sales page and go on the hunt to make even more money promoting subpar methods.
Here's How I Make Money Online!
Thanks for reading my Flipp Me review. I hope I have helped you to get all the answers you were looking for. If you have any questions, or you can offer an experience, feel free to leave them in the comment box below.
Before I let you go, let me show you this legitimate training course for making money online, which is proven to work by thousands of marketers all over the world, including me.
Wealthy Affiliate is, in my experience, the best affiliate marketing training course on the internet. With WA, you're going to get full training on affiliate marketing, all the tools you need (no extra costs), live help, and access to the largest online marketing community.
The best thing is, it entirely safe and free to join.
And once you join the platform, you'll discover thousands of success stories from people who took action with the course. I did the same thing a few years ago, and thanks to Wealthy Affiliate, I earn an income online and am more than happy to recommend it.
Sure, you can waste your time and money on shady schemes like Flipp Me. But good luck with that. It's a matter of time before Art and the gang send you another email calling you to try another "foolproof" system that is going to make you tons of cash on a flip of the switch.
To start a legitimate online business and make money online, click the button below!