Welcome to my Funnel Sleuth review.
So you need to know the truth before you hand over your hard-earned money. Good thinking!
So what is it? Is Funnel Sleuth a scam or legit? I'm here to help you find the truth without any fluff or BS.
If you are new to affiliate marketing, then you need to know that funnels are the best way to market a specific product. However, there are two types of funnels. Those that convert. And those that don't.
Here we have a WarriorPlus release that promises the former outcome every time.
However, many marketers are creating funnels without taking care that the product inside really matches the sales page. In other words, they tend to promise you heaven and earth. But as soon as you buy it, you find out that the truth is the exact opposite.
Some of them are even scams. So is Funnel Sleuth a scam too?

By the way, congratulations on researching before getting into things headfirst. I know it's hard to trust people on the net these days. But if you are looking for something real, check out this genuine way to make money with affiliate marketing.
Within this Funnel Sleuth review, I'll show you what it is about. I'm not associated with this offer, so you don't need to worry, I'm not promoting it to make money. I'll show you what to expect and give my honest opinion about whether it is a scam or a legitimate offer. Shall we begin?
Funnel Sleuth Review – Overview
Product Name: Funnel Sleuth
Product Type: Affiliate Marketing eBook
Owner: Loy Puckett
Price: $37 or $47 + UPSELLS
Rating: 2.5/5
Recommended?: Yes, if you want to read about funnels. No, if you are looking to create funnels.
Quick Summary: Funnel Sleuth is a simple PDF book where Loy Puckett shares his secrets for creating high converting funnels.
It's a legitimate, yet overpriced offer (see Price & Upsells). If you are looking to improve your funnels, it might be a good purchase. Otherwise, I don't know how this could make you more money.
There's no real step-by-step training inside that helps build a business from scratch.
THE BEST WAY TO MAKE MONEY ONLINE IN 2023 >>
What is Funnel Sleuth?
According to the owner and creator of this offer, Funnel Sleuth might be the fastest and easiest way to learn how to create irresistible offers. This offer could help you to suck cash into your bank account like a vacuum cleaner. But in reality, it's just an eBook that talks about sales funnels.
It's a collection of Loy Puckett's learning about purchase funnels that might help you to improve yours. He promises that this book will help you to:
Turn Your Customers Into Buyers
Earn More From Your Sales
Increase Your Conversions
Avoid Mistakes That Kill Profits
So basically, it's a guide that might come in handy if you already have an existing funnel, but you struggle to achieve more. Oddly enough, Loy Puckett shares these secrets, but I've never heard about him. And yet he's an expert that claims he knows how funnels are supposed to work better.
Who is Loy Puckett?
Loy Puckett is the creator and proud owner of Funnel Sleuth. I'm well familiar with the online marketing scene and aware of many gurus and experts. But this is the first time I hear about him.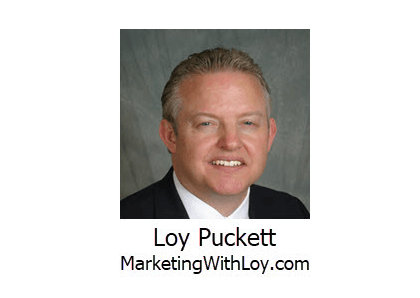 Loy has a few more products behind him, such as Easy Video Recon and Solo Ad Insider. Also, Loy owns the site MarketingWithLoy.com
What's Inside Of Funnel Sleuth?
Inside of Funnel Sleuth, you'll find a 26-pages long PDF. That's all there is, really. There's no video training or anything else that helps to start an online business.
Within the book, Loy shares some of the following tips:
The one thing that must be placed on every thank you page — If you miss this, you are leaving money on the table.
How to read the mind of your customer and know why they will buy from you.
The key things you should avoid in your funnels – stop doing these things, and you can turn a prospect into a buyer.
The fatal mistake that hundreds of marketers make that angers customers and can cause you to lose trust. (Page 5)
A winning tip to use with your upsell/OTO offer to get more full-price upsell sales. (also on Page 5)
How to make a "cash extracting" funnel that doesn't drive your customers crazy and makes them feel good about spending their money.
Lead magnet tips that other marketers often forget. (Bottom of Page 7)
Start getting buyers before you even have your funnel or product finished – A super-smart technique to use with your funnel. (Page 8)
The golden tip about introducing a "high ticket" item — Use this gem, and you'll be shocked how much more money you can make from your funnel. (Page 10)
How to make your funnel "only the beginning" of your sales process. (Page 11)
A super-secret about funnel gurus that they don't want you to know. (Page 12)
The keys to "launch crushing" funnel conversion rates that maximize your profit potential.
Learn the power of "quantum funnel mechanics." (Page 15)
The counterintuitive secret step that you can do that will increase your profits – It's so simple, you'll wonder why you didn't think of it yourself. (Pages 16)
You'll discover one of the biggest mistakes people make with their sales funnels.  Once you've read this on Page 18, you're guaranteed not to make this mistake again.
Many experts say that "Done For You" funnels are a waste of time and money.  You're going to discover there IS a way to use them. (Page 21)
Funnel Sleuth Price & Upsells
At the time of writing this review, Funnel Sleuth is priced at $37 for a Basic version. Also, you can pay $47 and get the Delux version. The latter contains a few bonuses such as audiotape where Loy interviews some other unknown marketer, cheatsheet of some sort, and another audiotape.
Upsells
This offer comes with a few upsells as well.
Simple Affiliate Funnels $47 – software for creating simple funnels. It includes images, lead magnets, Facebook targeting, etc.
Download Shield Hero $17 – download page protection software
Is There a Refund?
Yes, you can ask for your money back during the first 30 days. Funnel Sleuth is selling via WarriorPlus.
==> Looking To Make Money Online? Here's How I Quit My Job and Started a Successful Online Business for $0! 
What I Like About Funnel Sleuth
I was expecting a training program that's going to teach you how to create funnels that suck money into your bank account. But as it turns out, Funnel Sleuth is nowhere near. However, there are a few good points.
30-Days Money Back Guarantee 
It's a Useful Book 
What I Don't Like About Funnel Sleuth
The sales page makes Funnel Sleuth look like a get-rich-quick scam. You cannot escape thinking that this is just another one designed to suck your money like a vacuum cleaner.
Too Much Sales Hype
No Funnels Training
Expensive For an eBook
Comes With Upsells
Is Funnel Sleuth a Scam or Legit?
Funnels Sleuth is not a scam. It's a legitimate offer. You get a 26-pages long PDF about marketing funnels. The owner is a genuine marketer with a little bit of background on WarriroPlus. Besides, the owner guarantees a refund during the first 30 days, which is another good thing.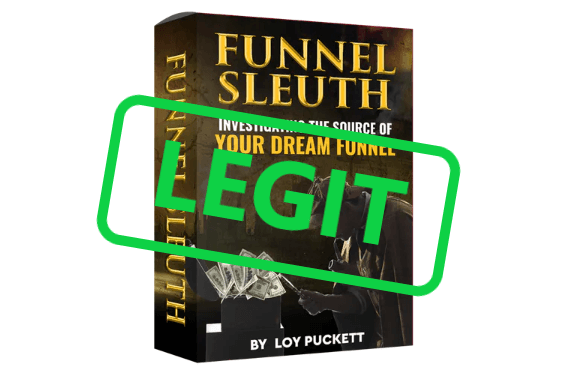 I don't like the sales tactics used to sell this product. The owner claims that this could help you to suck cash into your bank account. In addition to those claims, they say that this is going to be a goldmine of profits. It sounds like a scam at first, and it makes it hard to trust.
==> Tired of Scams, Upsells, Magic Software, and Push-Button Solutions? Here's Training That's Proven to Work!
Do I Recommend Funnel Sleuth? 
I would recommend this eBook to someone who is looking to learn more about funnels and conversions. But then again, you could read about it for free. The net is full of free resources that talk about the same topic.
If you are looking for training that shows how to build a sales funnel, then I don't recommend this because it's not training. It's just an info-product. You need more than this to build a successful funnel.
How To Start With Affiliate Marketing
Thanks for reading my Funnel Sleuth review. I hope I have helped you to learn more about what it is and how does it work and to answer your question, whether it is a scam or legit. If you have any questions about the program or maybe you can offer an experience, feel free to leave them in the comment box below.
Before I let you go, let me show you how I make money online by helping people just like you. The program that I recommend has everything you need to get started online and nothing to do with getting rich by tomorrow.
The best thing is, it's entirely safe and free to join. No BS, no upsells, no scams.