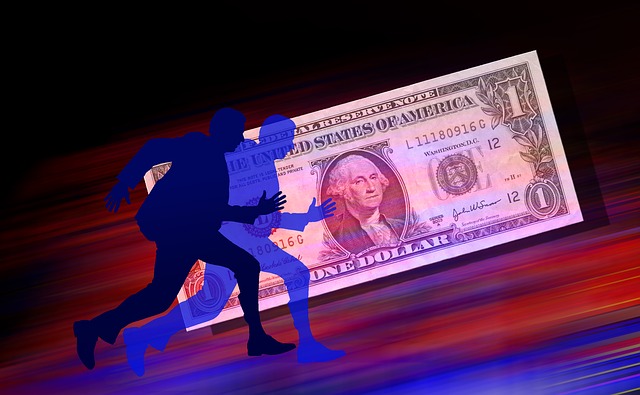 I'm aware that many of you wonder how fast and how much money can you make with affiliate marketing. The answer is simple and yet complicated.
You see, it depends on multiple factors and in this post, you're going to learn how to make it faster, especially if you are a beginner.
I remember three years ago asking my self the same questions. I thought affiliate marketing is some get-rich-quick scheme, and I'll make tons of money fast.
Boy, I was wrong! LOL
The reasons for this misconception were one, my innocence. And two, a bunch of fake gurus who are promoting get-rich-quick mentality with their scams and half-baked schemes.
Damn those gurus!
Maybe you are already familiar with those guys, ha? If you aren't, then my best advice is to stay away from anyone who claims you can make fast money with affiliate marketing.
They are pulling your nose and looking to put their hand into your wallet!
Beware! The net is full of get-rich-quick schemes and scams.
Now, I know you are anxious, so let's skip the foreword and get busy with answering all your questions.
Can You Make Money With Affiliate Marketing in 2020 and Beyond?
The truth is, you can make a lot of money with affiliate marketing in 2020. The sky is the limit! And it's going to stay that way for many years to come.
You see, affiliate marketing is in a rapidly growing trend for the last five years and more. The best part is, it keeps growing, and it has no plans to stop, at least not in the next decade.
Why I'm so confident about it?
Well, my friend, play with this for a second.
What would you rather choose?
A 9-5 dead-end desk job in a crowded building, rushing through your day like a headless chicken, living from weekend to weekend.
Or would you instead work for your self, using only your laptop and your bright mind, work whenever and wherever you want without a damn boss?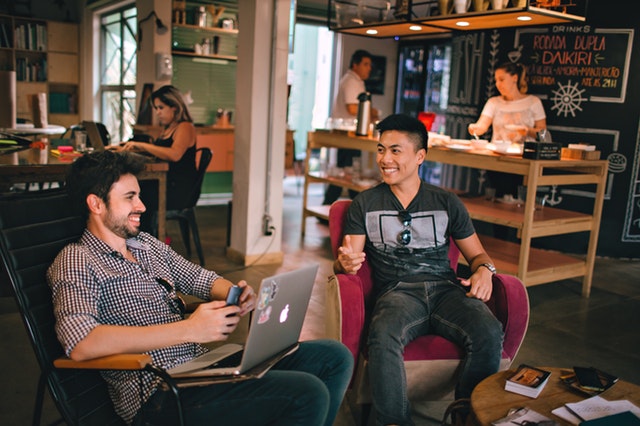 You don't have to answer, I know.
You see, you can make money with affiliate marketing. Everyone can. It's a perfect business and opportunities are endless in 2020 and beyond!
But it won't happen as fast as you may think or believe. Like every other business, affiliate marketing takes time. You need to treat it like a business and not like a job.
You are used to a job where the boss gives you a paycheque every week or month. In other words, you're an employee, and you have a habit of getting paid fast.
On the other hand, affiliate marketing is a business. And every new business has to go through a few stages before you can even expect money and profits.
This fact leads me to the next question.
Can You Make Money With Affiliate Marketing if You Are a Complete Beginner?
The answer is the same! Yes, you can make money with affiliate marketing. You can make a lot of it, and you can do it even as a complete beginner.
But it'll take some time for you to learn how affiliate marketing works in the first place.
Don't expect overnight success. Life isn't a movie, my friend. It takes some time to become a pro and make cash. But it's more than possible.
Keep in mind that every professional was an amateur at first. That's the line which holds the truth.
How Fast Can You Make Money With Affiliate Marketing?
There are two ways to make money with affiliate marketing. Fast way and the slow way.
The slow way is to trade your time, do your own work, and build everything by yourself. And the fast way is to pay other people to do everything for you.
The latter is not recommended, especially not to beginners. You should be looking to build your first business with your own two hands.
Unfortunately, that's a slow way.
But remember the adage, slow is smooth and smooth is fast. I believe the US Navy Seals use that one during the training. If those guys believe that, so should you!
I adopted this thinking, and it saved my business.
Realistically speaking, if you take the first option, you could make some money with affiliate marketing during your first few months.
3-6 months is enough to learn the process and set it up, and to earn the first commission.
However, I say this with a thought that you have perfect conditions (enough time) and you don't make any mistakes.
So take this statement with a grain of salt.
Now the second way, the fast way to make money with affiliate marketing is if you pay other people to help you succeed.
Taking into consideration that most beginners are on a tight budget, I guess this one might be out of your league.
But let's say that you have a few thousand dollars (approx. $10k) for the project, you could build an affiliate marketing business fast (one month), and make money right after.
That as well is only a theory, but it's reasonable thinking.
So there you go. Those are my honest answers. Most importantly, they come from experience. I hope they help you.
My Advice – Go Long-Term
I would like to conclude this post with advice. If you want to make money with affiliate marketing the fast way, you might succeed. But you won't get the knowledge.
You see, the knowledge is priceless. And if you take it slow and build your own affiliate marketing business, not only that you're going to make money, but you'll have the knowledge to replicate the blueprint as much as you want.
In my experience, that's the way to long term success with everything in life.
Fast ways to success with affiliate marketing may get you there quickly, but you won't get the knowledge, skills and experience which will make sure you stay successful.
And remember, success in business is only the tip of the iceberg.
The part that most people don't see hides the true nature of this business. In other words, success is a product of learning, failing, late nights, early mornings, a lot of work, patience, consistency, and persistence.
Don't rush the process. Instead, go for it and trust the process.
I hope this post was useful. I wish you much success with your new businesses and may this year be prosperous!
Before you go, check out Wealthy Affiliate. It's an affiliate marketing platform where you can get all you need to make money with affiliate marketing.
It's not a get-rich-quick scheme, but it works!