Welcome to my Internet Laptop Lifestyle review.
If you want to know whether or not this program is a scam, you're in the right place.
I share the truth here and I'm not associated with the owners.
The truth is, the Internet Laptop Lifestyle is just an introductory course (if I can call it like that) to a much more expensive MLM scheme called Six Figure Mentors.
A man behind the scheme is Stuart Ross, a super successful internet marketer. He's been running SFM for years with his business partner, Jay Kubassek.
In a nutshell, SFM is a high-ticket affiliate marketing/MLM training program.
Let take a closer look, shall we?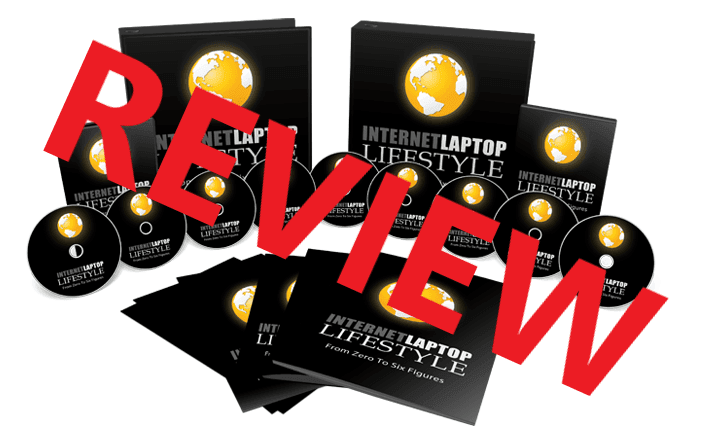 Internet Laptop Lifestyle Review – Overview
Product Name: Internet Laptop Lifestyle
Owner: Stuart Ross & Jay Kubassek
Product Type: High-Ticket Affiliate/MLM Training
Price: $29.95 + Expensive Membership Packages
Recommended?: No
Quick Summary: Internet Laptop Lifestyle is only an intro course for a much more expensive venture called the Six Figure Mentors. The ILL's main purpose is to prepare you for an MLM scheme that has a spicy price tag. You can't make money with ILL unless you become a member of SFM and purchase expensive memberships. It's the best for the owners and it's not the best way to make money online.
What is the Internet Laptop Lifestyle?
As I've said at the top of this review, the Internet Laptop Lifestyle is an introductory course for the Six Figure Mentors.
SFM is a Multi-Level Marketing company that has many different reviews out there. Some say it's a high priced scam; others claim it's the best thing you'll ever find.
It's also one of the first systems that I found when I was searching for online marketing education.

However, I didn't purse to work with SFM for apparent reasons. It's a high ticked MLM program that I couldn't afford at that moment. You can take a look at the price structure below and see what I mean.
My goal was to find a training service that has low monthly fees and has no upsells, which is suitable for beginners, and which will help me to build a business in any niche I want. SFM is focused mainly on teaching you how to get recruits to their scheme.
Speaking of which, the Internet Laptop Lifestyle has a sole purpose. That is to get you closer to Stuart Ross and Jay Kubassek. It's a program that can help you to get to know the basics of their system and to prepare you to become a member.
Or should I say, an investor?
Who is Stuart Ross?
Stuart Ross is a super successful online marketer who has partnered with Jay Kubassek. The duo now runs several MLM companies, with Six Figure Mentors being the most popular one.
These two guys are well-known names in the world of online marketing for years.
Another company that's connected to SFM is the Digital Experts Academy.  Based on my research, DEA is a final level of the Six Figure Mentors.
As I've said, some people claim that these guys are the best mentors they've ever been able to find. My invitation came straight from a couple of Australians that joined SFM three years ago and have achieved massive success with the company.
Just a note. They have been honest and said that it had cost them a few thousand ($10 K if I remember correctly) to start and to profit with SFM finally.
How Does the ILL Work?
It's important to mention again that the Internet Laptop Lifestyle is just an introductory course for much more expensive memberships.
And that is where the real training and education hides.
With Internet Laptop Lifestyle, you can get a taste of what's inside of SFM and how the whole things work. It's a program created by Stuart Ross that shows you what is possible if you ever join their company.
They focus, at first, on your mindset. In other words, those first courses are there to help you make a shift from being an employee to having your own online affiliate marketing business.
It's a paid sales pitch for SFM.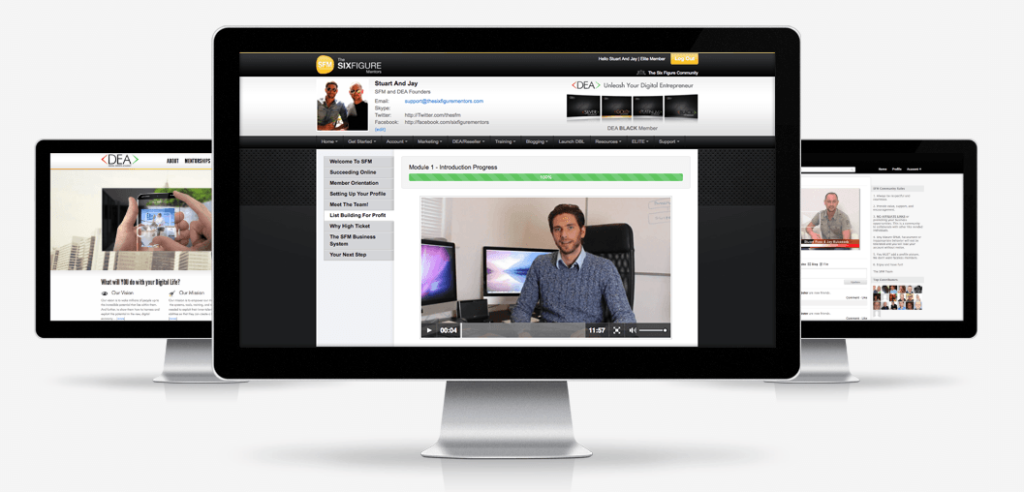 There is no real training on how to start up the whole thing. If you want to get a piece of the action, you can continue with more expensive memberships to learn how actually to build one.
I agree that mindset is one of the most important factors when starting the internet laptop lifestyle. Without the proper blueprint, it's hard to make a shift and become an internet entrepreneur.
People who join the SFM project will get a series of training on affiliate marketing, email marketing, sales funnels, and more. Also, every participant will get an assigned coach that should help to speed up the process.
The primary purpose of the program is to teach you how to become an affiliate for SFM.
Based on my research, these guys don't give you an option to create an online business in any niche you choose. All you do is promote SFM.
You can't learn how to set up multiple streams of income from various websites in various niches, which is disappointing.
For example, the program that I recommend, Wealthy Affiliate, can teach you how to set up multiple websites. Plus, it's 100x less expensive than SFM. You can start for free and then pay $49 per month if you like it.
What's the Price?
So this is the part of my Internet Laptop Lifestyle review, where I would like to show you how much the WHOLE thing could cost you.
As you know by now, the introductory program will cost you $29.5. Pretty cheap, right?
But as I've said, that's only an entrance fee. Once you get in, you'll get a chance to become a member of SFM. That's where the real training is. And it's going to cost you a lot more than $29.5
Here are two memberships offered by the company:
Essential Membership $297 + $97 per month
Elite Membership $2.500 + $97 per month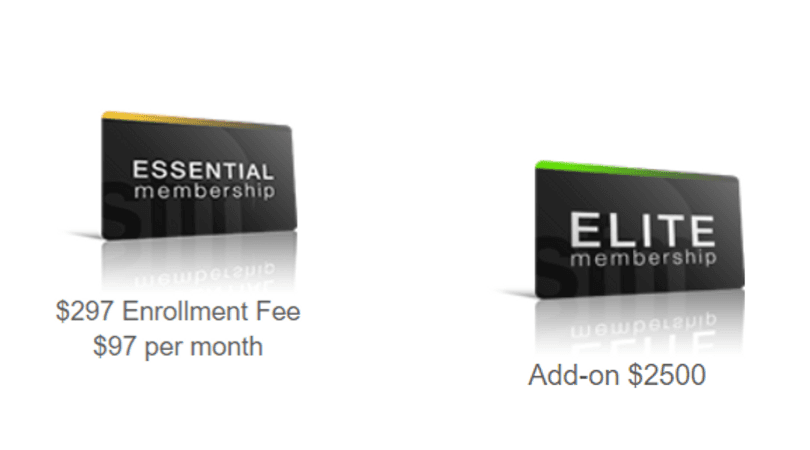 Who is the Internet Laptop Lifestyle for?
Because the fees don't stop at the initial $29, ideally, this MLM company would be for people who are willing to invest substantial money into an MLM project.
The opportunity could be for those of you who are looking to learn more about SFM and affiliate/Multi-Level Marketing.
But in general, projects like the Internet Laptop Lifestyle or SFM is for people looking to create a passive income online with affiliate marketing, escape the rat race, and have more freedom to do whatever you want with your life.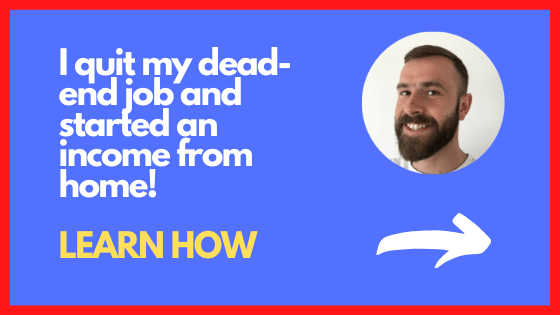 Is the Internet Laptop Lifestyle a Scam?
Internet Laptop Lifestyle is not a scam. In my opinion, it's just a part of an expensive funnel for the SFM program. I wouldn't call it a scam.
If you ever decide to join SFM through their recruiting programs, such as the one in review, you will get legit online marketing education.
It's not the best training program that you can find on the internet. But it serves the purpose.
My only concern is that they are very expensive. It's a high-ticket MLM program. You can expect to spend way over $10.000 to get results. And this is not something that I've made up. It's a fact coming from people who've made it with Internet Laptop Lifestyle or, in other words, SFM.
On the other hand, Wealthy Affiliate costs only $49/monthly. And you get far more value in return. Also, there are no upsells, or exclusive memberships that unlock the full training. Everything has been given to you for only fifty bucks per month. And it's free to give it a try, no obligations whatsoever.
What's Good About ILL?
Since we are talking about SFM almost all the time, I'll keep things pointed here at Internet Laptop Lifestyle only.
The following are a few benefits that you can expect if you ever join this intro program.
1.) You Can Learn the Basics of Online Marketing
If you are a beginner and have no idea what affiliate marketing is, you can learn about the business model through this program. Stuart Ross is good at what he does for a living, and he's also a good teacher.
I remember watching a few videos at the beginning of my career. Honestly, I've learned a few basic things about online marketing directly from Stuart Ross.
2.) You Can Prepare Your Mindset For Success
One of the good things about the Internet Laptop Lifestyle program and SFM, in general, is that they focus on mindset first. Stuart Ross is taking care that the first few lessons prepare you for what's coming.
You see, becoming an online entrepreneur is not a smooth ride. A correct and strong mindset is necessary if you wish to achieve success.
3.) You Can Get Your Money Back
The last thing that I like about ILL is that you can get your money back within the first 30 days after the purchase. Also, they are not strict with their refund policy. Every refund is issued with no questions asked.
It's good to have this option just in case you decide to back out as I did. Once I learned that it starts with thirty bucks and ends with tens of thousands, it was the end of my journey with SFM.

What's Wrong With ILL?
Before I wrap up this Internet Laptop Lifestyle review, let me give you a few more warnings about the whole scheme.
The following is something that you won't find on their sales pages or affiliate reviews.
1.) You Can't Set Up Multiple Sources of Income
I like affiliate marketing because you can set up several income streams from multiple websites. Unfortunately, with SFM, you are strictly focused on one income stream.
You can't learn how to set up a website and in general, be a hands-free affiliate marketer.
2.) You NEED to Take Expensive Memberships
The only way you can succeed with SFM is if you agree to pay for expensive upsells and membership fees. There is no other way to make profits from this system.
Also, once you join, you'll be continuously driven to spend more by their marketers. They will put a lot of pressure on you to take those expensive packages.
3.) You MUST Promote SFM to Make Money
As I've said at the top of this Internet Laptop Lifestyle review, SFM is a Multi-Level Marketing company. So the only way you can make money is if you promote SFM and get recruits.
Since there is no real training on affiliate marketing, it could be called a pyramid scheme as well. If you don't have enough money to pursue all those expensive packages, the chances to succeed with SFM are tiny, if not even zero.
Do I Recommend Internet Laptop Lifestyle?
I don't recommend ILL or SFM. My reasons are obvious. I find them to be too expensive and lack of transparency about the business model they practice.
SFM is the best for Stuart Ross and his partners. Usually, MLM's have a meagre success rate. They work the best for 1-2% of those on the top of the scheme. The rest is just spending money.
When I compare the Internet Laptop Lifestyle or SFM to, for example, Wealthy Affiliate, there is a vast difference.
You see, WA is my #1 recommendation for many reasons. But the reason number one is that they teach how to start your own business. In other words, you are free to choose from many niches.
Kyle and Carson will show you how to market any product that you can think of. You can choose from countless products from affiliate programs such as Amazon Associates, and much more.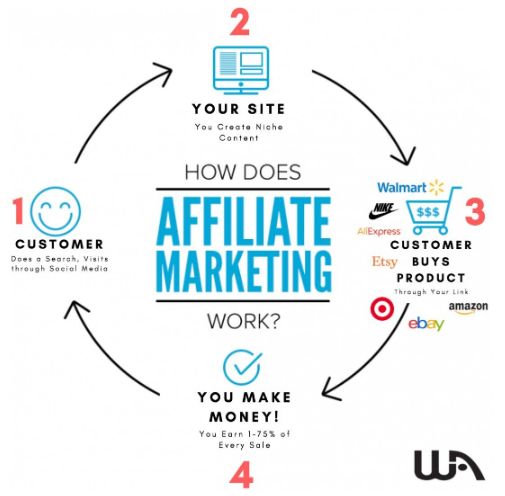 In other words, you can sell whatever you want.
What's even better, their training will show you how to rinse and repeat the process over and over in any niche you choose. Meaning, you can build several income streams.
The last thing is the price.
WA is free to join. You can stay a free member for as long as you want. There is only one package. If you like the platform, you can get full access for only $49 monthly. No upsells or hidden costs.
If you are looking to start your first, or improve your existing affiliate marketing business, check out Wealthy Affiliate!
If you need any help or you have a question, feel free to contact me.
All the best, Ivan. Founder, and CEO @freeaffiliatemarketingbusiness.com