In the corporate world, you have to be of a legal age to start working. But with affiliate marketing, in most cases, there is no age limit. If you are a teenager, and you have a laptop and wifi, you're good to go!
I personally started with affiliate marketing when I was 27 (34 today). I wish I have discovered this business when I was a teen lol.
Over the years, I met dozens of young high-school people trying to make affiliate marketing their side hustle or even a full-time business.
I saw 18-year-olds, 16-year-olds, and 21-year-olds making it happen in this industry.
And do you know what's the best thing about their success?
They are fast! Probably because they have no fears and false beliefs that you gather as they become a part of the adult world.
So is there an age limit for affiliate marketing? And how can you start with affiliate marketing as a teenager?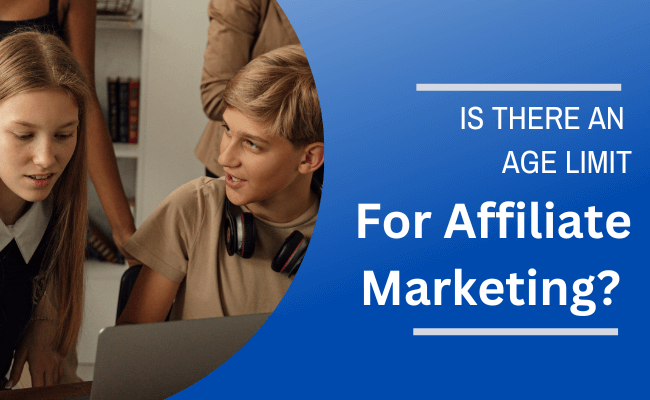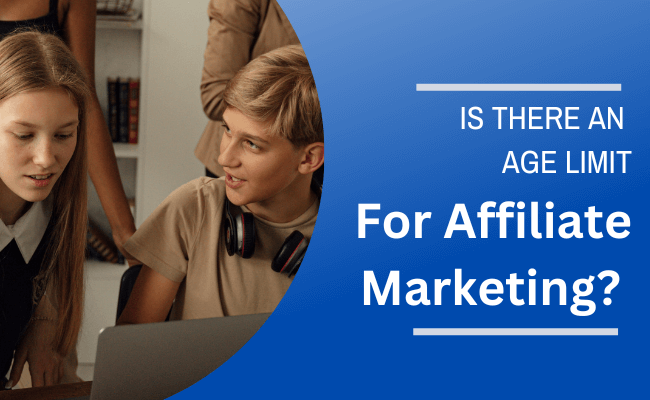 How Old Do You Have To Be For Affiliate Marketing?
You can start developing your affiliate skills despite your age. It can take some time to develop an affiliate business to be rewarding. So if you're under 18 and already looking at affiliate marketing as a choice of career, time is definitely on your side!
I personally know a teenage boy who started at 18 and by the age of 20, he was making way more than full-time earnings using affiliate marketing.
So once again yes, you can start with affiliate marketing and make a great deal of money from it no matter how old you are. But only if you're prepared to put in the necessary work, time, effort, and patience, and stay constant.
Best of all, teens are frequently well ahead as affiliates because they understand how to communicate online.
And those who have actually developed huge followings through TikTok, YouTube, and other social network platforms are best put to be effective with affiliate marketing.
Influencers with big followings are those who become effective affiliates.
But even if you don't have ANY following on your social media, you can attract it by using the right methods and techniques. I'll be sharing a few proven ways in this post so keep on reading.
Do Affiliate Marketing Programs Have Age Limits?
While there is no age limit for affiliate marketing, some affiliate programs and online platforms do have an age limit.
For example, YouTube requires you to only be 13 years old for an account. Blogger.com has the same age limit for access to its free blog platform. Hubpages.com is the same.
Its age limit is 13 years old for users of the site. The same is true of Facebook and Instagram.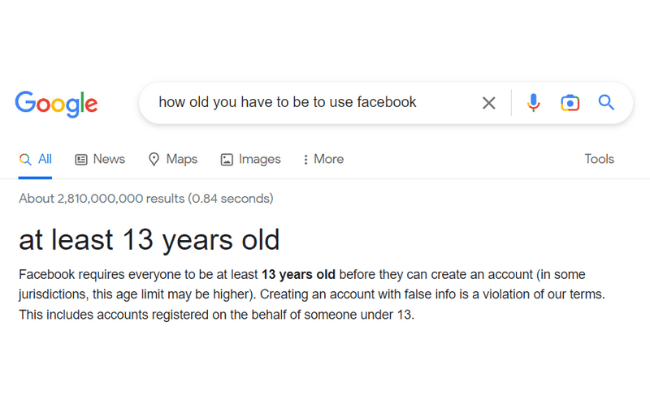 The good news is that a 13-year-old person is a teenager, which means that you can start with affiliate marketing if you are over 13.
However, you still have to have a means of getting paid and most of them require you to be at least 18 years of age. For example, PayPal only allows an individual who is 18 years old and above to open an account with them.
Furthermore, most banks won't allow you to have an account with them if you are not old enough.
But it is not impossible to get paid for your affiliate marketing business if you are a teenager. You can consult with your parents and ask them to assist you with their PayPal or bank account until you are old enough to hold your own accounts.
The same goes for affiliate programs that don't accept minors. You can ask your older siblings or parents to join instead of you and you can still have fun promoting products, learning the skills, and making money!
How To Start With Affiliate Marketing As a Teen?
So if everything that I've said above is ok with you and you are ready to go, here are the steps you need to take to start with affiliate marketing as a teenager.
Choose Your Niche
It's crucial to find a specific niche market you can focus on due to the fact that your content will be driving traffic. If that traffic is focused and particular, you can more quickly monetize it with particular affiliate products.
If you roam around from one subject to another, it can be difficult to specify your audience and therefore monetize it with proper items.
The best way to solve this issue is to pick a passion or hobby of yours and stick to it.
A great example might be video games or playing guitar. You can develop an extremely successful lucrative business around these niches merely by providing a service to people's requirements or connecting individuals to a product.
Choose Your Platform
Most bloggers will tell you that you need a website and blog to make money with affiliate marketing. And I would agree with them. However, there are other platforms that teens might prefer better.
For example, YouTube is a great place for people under the legal age to start with affiliate marketing. TikTok and Instagram are right there behind YouTube.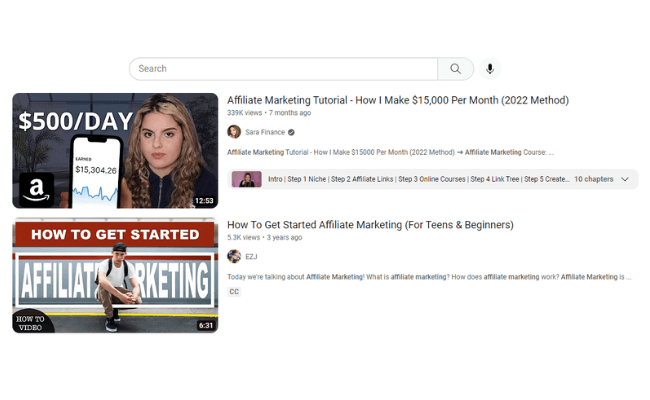 Once you decide on the platform, start creating content related to your niche.
So if you are into guitars and you know how to play one, you can start a YouTube channel where you talk about your passion for playing the guitar.
You can create guides where you teach others how to start or even review your favorite guitars. There are many ways to create niche-related content, and you can discover them all once you start your affiliate business.
Join Affiliate Programs
The next thing you need to do now is to join affiliate programs for products you have actually used before which have actually been shown to work.
The product can either be physical or digital, all of it depends upon your specific niche.
Where to find the very best affiliate products? There are numerous online platforms from which you can find affiliate items.
ClickBank is thought to be one of the very best platforms among those. Another best platform is Amazon.
With these 2 platforms, you simply need to sign up and after that browse for items related to your specific niche. And start promoting it on your blog, YouTube channel, or any social networks out there.
Attract People And Promote
If you take care of the first three steps, the last step will happen naturally.
In other words, by creating niche-related content and publishing it on a chosen platform, you will start attracting like-minded people.
Most of the time, they are consciously or subconsciously looking for products, so all you have to do is promote the products and your affiliate link.
A percentage of them will take you for your word, buy your recommendations, and you will earn commissions. And that's how you can start an affiliate marketing business as a teenager.
So, Is There an Age Limit For Affiliate Marketing?
In theory, there is no age limitation. Affiliate marketing is a genuine online business that can make you rich when done. It is among the most effective ways of making money online even as an outright teenager.
You do not need a big financial investment, previous experience, or competence to begin this journey. All you require is a laptop computer and a web connection and you're off to go.
It is fairly simple to build an affiliate marketing business as a teenager because you have been exposed to the web, social media, and lots of other innovations that allow you to scale your revenues. It comes naturally to you.
If you want to start with affiliate marketing as a teenager, then, the first piece of advice I will be giving to you is that you try to schedule your time.
If you are an affiliate student, how many hours of the week are you prepared to provide your service without it impacting your education? I understand this may not be easy for you to choose, but just try to have an individual timetable.
Once you have this, pick your specific niche, select your platform, and post quality material weekly.
If you can do this consistently, you will find that it is easy to be successful. And given that there is no age limit for affiliate marketing, you must start as soon as possible.
How I Make Money With Affiliate Marketing
The program that I recommend as my #1 solution for making money online with affiliate marketing is based on a 100% proven and tested system.
The best thing about this method is that it is passive in terms of results and income.
In other words, you could be earning an income from your affiliate business for years and years to come because this method is so POWERFUL and overlooked by many marketers.
Just take a look at commissions that I earn passively all thanks to my #1 training program.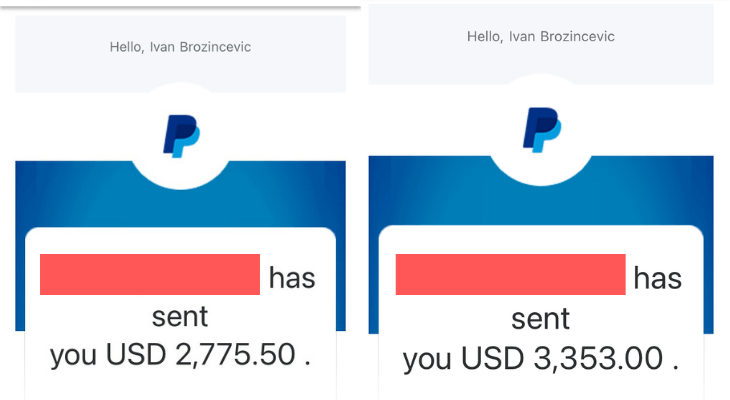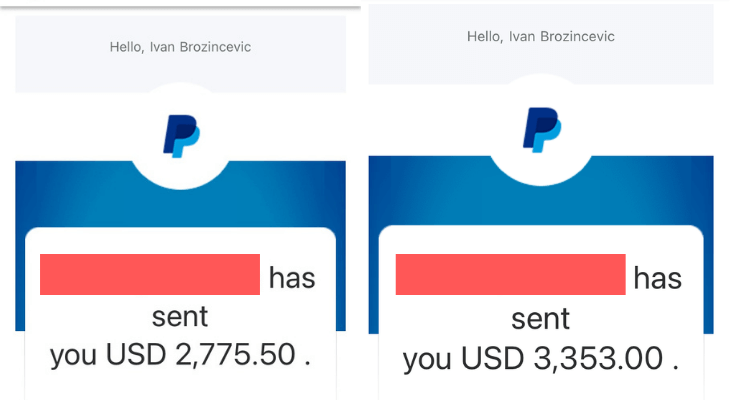 If you want to learn more about how you too can start making money online with affiliate marketing, click the button below!
After evaluating over 600+ programs on the web, my conclusion is easy. This is the best course to learn about ins and outs of affiliate marketing.
And if you're looking for the very same, click the button below!
START WITH AFFILIATE MARKETING TODAY!
If you need any help or you have a question, feel free to contact me.
And feel free to share this article with your friends and family!
All the best, Ivan. Founder, and CEO @freeaffiliatemarketingbusiness.com