Welcome to my Annihilation review.
Did you know that Jamie Lewis and David Kirby release two products per month?
What does this information tell you?
It tells you that the products they create are made to sell as many copies as possible, hence the overhyped sales page.
But what about the Annihilation software?
Is it going to "mix" hungry buyers into high ticket commissions or those claims are just empty promises?
Well, the software first finds orphaned online real estate (website), then sends the targeted traffic from them into pre-built subscription-funnels, generating monthly commissions (Annihilation) for its users.
Let's see if it is true…read the rest of my Annihilation review to find out more details about Jame's new release.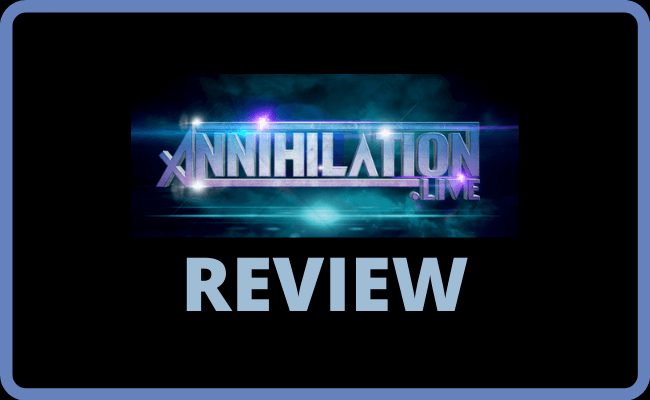 Annihilation Review – Overview
As many times before, Jamie Lewis has come up with software that is designed to solve all your marketing troubles and make your internet superstar in just three steps.
But the reality is, these overhyped products that Jamie throws out every few weeks are solely designed to earn from sales of the tool. You'll never achieve those results from the sales page.
Just take a look at customer ratings of some other Jamies's magic software from before.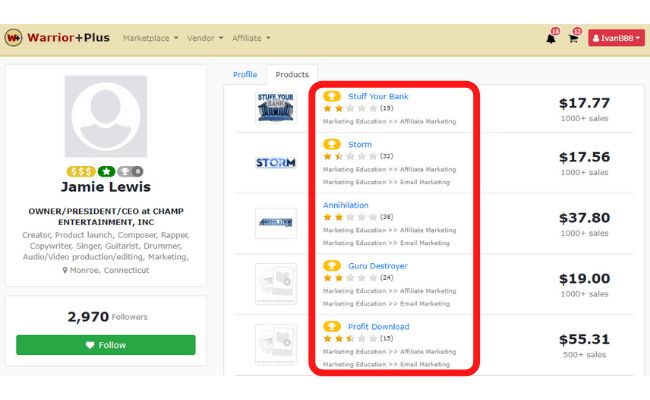 I believe that the image speaks a thousand words, and as you can see, all those products got a deficient rating from the customers who have bought the tool and never achieved the results.
And in the rest of my Annihilation review, we're going to take a more in-depth look into this magic software. But to save you some time, I can say that I do not recommend it.
If you want to succeed online, you have to learn how to create your own business. You need to develop some tech and marketing skills first.
Don't believe the hype from the sales page and get caught up into thinking that software is going to help you to earn high-ticket commissions.
Those things do not exist in the real world. Only on sales pages…
If you are tired of scams and bogus websites, check out the legitimate way to make money online below I used to go from $0 to earning four-figure passive income online!
THE BEST WAY TO MAKE MONEY ONLINE IN 2023 >>
What is Annihilation About?
Annihilation is an Internet marketing program that combines software with incredible strategy teaching people how to sell our highly successful agency service as a vendor or an affiliate.
Users can use our high ticket offer with their own vendor account or get instant $329 commissions as an affiliate.
But the problem with Jamie Lewis's software is that it promises tons of traffic, hungry buyers, and high-ticket commission with just a few clicks even if you are a complete newbie.
Those claims are just a product of someone's imagination, and this software is never going to live up to those expectations, unfortunatelly.
I wouldn't call Annihilation a scam because you get some features, but it's not far away from a complete waste of time and money.
This software is created with newbies in mind because only beginners are going to believe those claims.
Just take a look at Annihilation official review, and everything will be clear.
Jamie likes to create these videos and low-quality products to get as many newbies interested as possible.
However, the truth is, the Annihilation software is barely workable and not recommended.
But for the sake of this Annihilation review, let's take a look into the features of the product as well.
Product Features
There are three critical features of Annihilation software that are supposed to help you to make $329 as an affiliate every day and sometimes even every hour.
That is, of course, if it ever works at all.
"MIX" Software
Video Training
24/7 Support
"MIX" Software
"MIX" Software is a newbie-friendly tool that gets you highly targeted traffic to your business and helps to earn $329 commissions as fast as possible.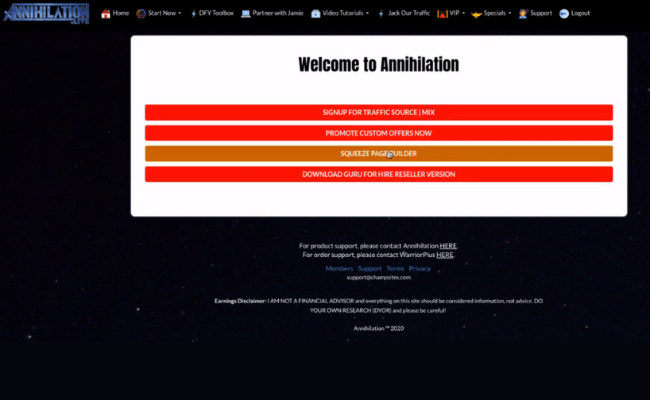 Video Training
You get a set of video tutorials that should help you to understand the software as fast as possible so you can start earning those high-ticket commissions.
There are eight videos altogether included in this feature of Jamie's program.
INTRO
Business Model Ideas
Flippa sales:
Flippa Sale (Case Study Follow up)
(See this first here) Why you are broke:
"Money Magnet Setup" Tutorial (Domains, FTP, Site Building)
Done For You Tutorial
$18000 a month
24/7 Support
You get access to customer support that is going to help you if you ever get stuck.
Related: Profit 365 Review
How Does Annihilation Work?
If you are to believe the sales page, the software works in four steps that will take you from struggling newbie to an internet rockstar.
And these are the four steps you need to take to make Annihilation software work for you.
Log In To Your Account
Deploy the Software
Earn High-Ticket Commissions
But as I said, only a gullible newbie is going to fall for these claims. This is not how making online money works. It's just a way to make you believe you got your hands on something game-changing.
Annihilation software is nothing but a marketing tool that could help you to improve your efforts online. That's the truth about this software.
You do get some value within such as "MIX" software for getting traffic from social media and a page builder that helps to create landing pages. But that's all.
Jamie is going to show you how to put the pieces together. But the method is never going to work as he told you on the sales page.
The whole thing is designed to work in his favour, not yours.
Who Is Annihilation For?
As I said in that paragraph above, this software is for Jamie Lewis and David Kirby, the owners and creators of Annihilation software.
They create these super-hyped sales pages where they lie to newbies that they've got some 3-step tool that is going to make them $329 per day in just a few days from now.
They say all these things to capture the attention of people who struggle to make money online because they are lazy to do the work themselves, so they spend time searching for software.
And then, once they realize that the software was a scam, they start all over again and these guys welcome them back with another one that this time is going to work 100%.
So they fall again and they keep spinning into a cycle of doom until they give up.
So to conclude this section of my Ahhiliation review, this is best for owners and newbies that are addicted to shiny objects.
Related: Profit Injector Review
Annihilation Price and OTO
The software is available for $19.95 one time and comes with a set of OTO-s that are created to help you get better results with Annihilations software.
Front End – $19.95
OTO 1 – VIP DFY $33
OTO 2 – Additional Traffic & Monetization Sources $39
OTO 3 – Partner With Jamie $43
OTO 4 – Platinum $93
OTO 5 – Diamond #39
THE BEST WAY TO MAKE MONEY ONLINE IN 2023 >>
Annihilation Pros and Cons
I would not say that Annihilation software has too many pros, but there are a few things that are worth mentioning, such as the page builder.
Also, you do get a 30-day chance to ask for a refund. But this could also go under the cons section because Jamie is going to ignore your request in 99.9% of the cases and he's going to keep the money.
And then there are many other things that I consider as cons to this software such has dishonest and misleading sales page where they throw dust in your eyes.
They tell you how you can make $329 commissions every day only to get you inside of an expensive sales funnel where they forcefully push more expensive upsells just to earn as much as possible of you.
And when you fail with this software, creators of Annihilation are going to welcome you in a few weeks with another one that is designed to work this time.
Just remember how this software got to your attention.
You're probably subscribed to Jamie's email list, and he keeps sending you emails about this magic system or that secret tool and other such BS, am I right?
And the list of cons goes on.
PROS:
You Get Some Tools and Resources
You Get 30-Days To Ask for a Refund.
CONS: 
Dishonest and Misleading Sales Page
Overhyped Earning Promises
Software is a Tool and Just That
Expensive Sales Funnel
Jamie Lewis is a Serial Product Creator
Is Annihilation Recommended?
I do not recommend Annihilation software to my readers. In my opinion, this product is best for owners and has little to none real-life value.
Some reviews may take a step further and say that it is a scam, but I wouldn't go that far.
The truth is, it's just another overhyped product from Jamie Lewis and his friends that is supposed to make them money by deceiving newbies into buying a simple tool.
This software is not going to make you $329 in commissions per day for a long time, if ever because there's no such thing as making money online with a software.
Strategies that Jamie is teaching with this product are legitimate. But it may take months to learn them.
And even then the results are not guaranteed. You may have to spend countless hours perfecting your funnels, marketing skills, and traffic generation skills.
Those are real steps toward success with the online (or offline) business.
I would never recommend software that promises high-ticket commissions in just a few minutes after you log in.
Related: Commission Map Review
Annihilation Review – Conclusion
So there you have it. We have reviewed all the sides of this product, both good and bad, and came to the conclusion that it is not worth time and money.
You should be aware that there's no such thing as software that is going to make you money in a few steps.
There are tools and software that are needed and useful when it comes to building an online business. But they are not going to do the selling and marketing for you.
You need to learn a lot before you can start earning online. Maybe this is not what you want to hear, but it's true.
Thanks for reading my Annihilation review. I hope it was helpful.
I made a few $ 1000's online so far using my own two hands and a set of tools and training that I'm happy to recommend to my readers.
If you are interested in learning more, make sure to click the button below…
>> Check Out My #1 Recommendation Here <<
And don't forget to share this review with your friends and family!
All the best, Ivan. Founder, and CEO @freeaffiliatemarketingbusiness.com