My search for the perfect keyword research tool continues. Welcome to my KWFinder Review for 2019. This tool from Mangools is going to thrill you! Stick around if you want to learn how to use KWFinder in more details. 
What's your favorite keyword research tool?
So far, I've reviewed a few of the top players in the industry like SEMrush, MOZ Keyword Explorer, Long Tail Pro, and my favorite one, Jaaxy.
All those software are exceptional in some way. Some are fast as a bullet, others are accurate in analysis, while some offer tons of great low long tail keyword ideas.
KWFinder is maybe the best keyword research tool on the market today, for a reason as well. It makes keyword research easy!
We all want to have easy access to tons of long tail keywords. Having a bunch of ideas with low keyword difficulty yet decent search volume is everyone's primary objective.
Sure some advanced keyword research tools such as SEMrush are ready to offer a lot more than just long tail keywords. However, if you are not SEO maniac, then tools like KW Finder or Jaaxy are going to be more than enough for you.
What got me the most with KWFinder is full-screen results. Everything you have to know about your seed keyword is at a glance. All data is lined up without any complication. Even a preschool kid can read them.
Do you want me to teach you?
If you are interested in learning more about KWFinder, check out the rest of my review to get all the juicy keyword details. Before we dig into detailed research, let's see how this keyword research tool looks from a distance.
What is KWFinder for?
First of all, KWFinder is for making keyword research look like a child play. It's one of the most exciting tools on the market!
I like it; it's fun.
I want to say that this tool is something more than what it is, but let's face it, it's for analyzing keywords. Like every other tool of this kind, KWFinder is a piece of software that reads search engine's data. As a result, it shows you various metrics related to your seed keyword.
One of the primary functions is to help you discover keyword difficulty very fast! Some other tools are hiding this information, while others don't have it at all. KWFinder shows you KD instantly for every keyword suggestion on the screen.
KWFinder is for a quick overview of your competition on SERP as well as finding related keyword ideas. However, more details in the rest of this review.
Who is KWFinder for? 
If you are just a beginner at SEO and you are not interested in having SEO data encyclopedia, then this tool is for you.
I know how expensive those SEO tools are today. People spend bags of money to pay for all those additional tool kits each month. The truth is, half of that is pure BS. KWFinder, on the other hand, is perfect for regular bloggers, people that are just starting an online business and don't want to spend too much on expensive software.
The best thing about this tool is that it's free!
Well, it's not entirely free. You'll have to register your account to get five free searches per day. The free trial has seven days limit. After it's over, you'll have to purchase one of the options to continue with this keyword research tool.
Let me ask you, do you have trouble with ranking your content?
Many people struggle to get ranked on the top of the SERP. There are many reasons for this. However, one of the primary reasons is because they don't have easy access to keywords with low difficulty. You see, not every keyword research tool can help you to get this data.
KWFinder is perfect for people who want to quickly discover how difficult it would be for them to rank high on search engines. As I've said, it shows this data automatically for every single keyword variation on screen!
In the end, I think that this keyword research is perfect for all people who want to have fun with keywords. It has all you need to conduct quick and effective keyword research.
Now that you know what for and for who KWFinder is, let's move this review into more narrow context.
KWFinder Overview
The things with KWFinder are straightforward. When I compare this keyword research tool with, for example, SEMeush, I see many similarities, yet the difference is massive!
What I liked the most is that everything you need, all the critical data is at hand. You don't need to click around through million redirects to get all results. With KWFinder, your keyword research is going to be simple.
Yea, you're going to read that word a lot within this review. I like simple things.
Once you get results, you'll see on the left-hand side of your screen a list of keyword suggestions. Every good research tool has to have an automatic follow up, and this one does. Once again, I'm wone over by simplicity.
On the right-hand side, you'll see three additional data sources.
Without any trouble, you can see how difficult it'll be for you to rank for your selected keyword. KWFinder shows KD with a large number that pokes your eyes immediately. There is no chance to miss it with this one.
Right next to KD reading is monthly search volume as well as interest over time. It shows you the number of searches for your selected keyword every month.
The second one is something new that I've discovered while reviewing keyword research tools. Interest over time is a graphical display of public interest for your keyword over a substantial period.
In my example, I've researched a company that operates for fifteen years. Pretty cool stuff. Not that it's critical for my keyword research, but it's cool to have this information shown.
Just below KD and interest over time is a SERP list. Once again, with KWFinder it's simple. Here you have a list of the top ten pages from Google's search results for your chosen keyword. We'll go over this list later in the review.
Now, let's start up the engine and shift in gear.
How To Use KWFinder?
Alright. The keyword research start when you enter a seed keyword. This tool allows you to target a specific country and language as well. Usually, I'll leave those two on 'Anywhere' & 'Any Language.'
Let's see what happens when I press the search button. Let's see how good is KWFinder for real.
Keyword Suggestions Chart
As you know already, the left side of the screen shows you a list of keyword suggestions. KWFinder generates 25 relevant keyword suggestions (more with paid membership). You'll get a quick overview of a few metrics for your selected keyword.
Let's explain them one by one.
The first column shows you your selected keyword and keyword suggestions. As you move down the list, you'll see 24 related keywords. Some of them are broader while some others are narrow. It's an excellent way to get more ideas for your topic. Sometimes you can write an article targeting two or more keywords and the list like this one can help to find the right words.
Right next to the suggestion column you'll see a small search volume trend graph. This little graphic shows you the search volume trend over the last 12 months. It's a cool way to see how popular is your keyword as well as the rest of them from the list.
The third column is showing you the average number of monthly searches for your keyword in Google. This piece of information can help you to see how valuable is your keyword. You can compare your selected keyword with other suggestions from the list to see is there anything better.
For those of you interested in CPC, in the next column, you'll see the average Cost Per Click in Google Adwords for your selected keyword. This information is valuable to those who run Adwords campaigns regularly. To me, not so much.
KWFinder continues in the same tone. Right next to the average CPC is a number that indicates the level of competition in PPC in Google Adwords. Again, if you are interested in PPC, this is pretty cool info to have.
The very last column shows you exciting data. You'll see a Keyword Difficulty score for each keyword on the list.
KWFinder uses three different colors to mark the results. A green number indicates that keyword difficulty is low and you can rank for it easy. Yellow tells you that it's still possible to get listed on the top of SERP. Orange indicates that your task is going to be very difficult. Lastly, the red number marks a keyword with high difficulty.
I'll write more about those numbers under the following headline.
Keyword Analysis Section
I've explained keyword analysis data in short lines already.  However, for the sake of this review and because I want you to have complete information, we'll go over it once again. This time in little bit more detail.
The second half of the screen is showing you a short yet powerful overview of data for your selected keyword.
Keyword Difficulty
The score ranges from 0 to 100. Closer to 100 means that it'll be harder to rank on the top of the SERP. As you know already, the score is displayed by color as well.
You see, every keyword research tool which can offer you this data has its way of reaching those numbers. The KWFinder team calculates this data by taking into consideration link profile strength for every website from the top of the SERP. They cooperate with guys from the MOZ team and the Majestic to get the most accurate data.
Keyword Difficulty is one of the most necessary pieces of information together with search volume. It measures your competition from head to toe to show you how much trouble you can expect if you decide to go for it. In my experience, higher keyword difficulty means only one thing. I'll have to do more work to outrank my competition. Many people give up on selected keyword because they fail to think like this. You don't have to be the one.
Monthly Search Volumes
This cool chart shows you the search volume that your selected keyword receives each month in search engines. On the graph, you'll see the number for each month. You can go through each previous month individually to see how many searches your keyword has received.
This metric is the number that many digital marketers are searching for. People used to visit the Google Keyword Planner to get this number. However, today it's available in every decent keyword research tool including the one from this review.
Moreover, you can use the second graph right next to this one to see the interest over time for your keyword. It goes back to 2005 to show you the fluctuation of interest.
Let's see what KWFinder says about your competition, shall we?
Google SERP Analysis Chart
The third most important aspect of every keyword research is finding how good is your competition. Every decent keyword research tool can show you more or less the same results.
Like everything so far, KWFinder is keeping this data very simple. When I go back to the memory of my experience with Long Tail Pro and compare it with this tool, the difference is massive. Both devices show the same data. They even cooperate in collecting the right information. However, KWFinder's chart is less complicated, and that's what I appreciate more.
Withing SERP Analysis chart, you'll see the top ten websites that show up on Google for your chosen keyword.
DA or Domain Authority
This one represents a ranking score that predicts how well a domain will rank on Google. The KWFinder team cooperates with MOZ and others to determine this score. They evaluate linking domains, number of total links, MOZ Trust and some other metrics as well. The scale goes from 0 to 100 where the number closer to 100 indicates that a domain has high ranking authority with Google.
PA or Page Authority
The PA represents how well a specific page will rank on Google. For calculation of PA, the guys from KWFinder use the same data as for DA. However, in this case, they analyze only a specific page that ranks for your chosen keyword.
CF or Citation Flow
This metric is a piece of data developed by Majestic. It tells you how influential a competitors URL is. To get this score, they evaluate the number of sites linking to a domain. In other words, it shows you the backlink quantity for a specific domain.
TF or Trust Flow
Trust Flow is another metric coming from the Majestic SEO powerhouse. In a nutshell, this piece of data is focused on evaluating the quality of backlinks pointing to a specific domain. A higher score means that backlinks are trusted.
The following data is FB
This one shows you the number of shares on Facebook for a given URL. Social network sharing plays a vital role in SEO. It's not a critical piece of information. However, it can be useful to see does your competition promote their content on one of the most influential social media platforms.
Link Profile Strength or LPS
LPS is something new from Mangools SEO powerhouse. This metric calculates the overall strength of backlinks for a given domain. It sums up all the backlink data for a specific URL and gives you a final number that indicates how intense is your competitions backlink profile.
The last piece of data on SERP Analysis is something that got me excited!
EV or Estimated Visits
Have you ever wondered how many visits to expecting if you rank for the position, I don't know, let's say number 5 for example?
This data is calculated based on the average number of searches per month your keyword gets in Google. It's not the information that is 100% accurate. You shouldn't take it too seriously. However, I think it's a nice step forward in keyword research.
It's cool to see the difference in click between position one and five, or five and ten. It gives you a boost of confidence when working on your material. 500 click per month is a big difference in total count.
KWFinder Pros:
Fun and straightforward keyword research tool
Clean interface with a fast response time
Accurate Keyword Difficulty
Keyword Difficulty displayed for every keyword suggestion
In-depth SERP analysis
You can build keyword lists
You can target keywords based on the country & language
KWFinder guide available
Fair price when compared with the competition
7-day free trial available
KWFinder Cons:
There should be more video guidance
Filters were not working while I was testing it
You can't purchase it alone. It comes with Mangools SEO tool kit
KWFinder Price
KWFinder is a part of Mangools SEO tool kit. If you want to have this excellent keyword research tool under your belt, you'll have to take the whole package.
Compared to some other SEO tool kits in this category, Mangools set is relatively cheap. You can choose from three different plans.
Also, you can choose billing per annum or monthly. While I was reviewing this SEO tool kit, the prices were shown in euros because the company is from the EU.
Mangools Basic €44.90-per month (€25.90/monthly for an annual plan)
Mangools Premium €64.90-per month (€34.90/monthly for an annual plan)
Mangools Agency €114.90-per month (€ 69.90/monthly for an annual plan)
There is a fourth option as well. You can contact the company and arrange a custom made plan if you need something special.
Can You Cancel Your Subscription?
By logging in to your account, you can cancel your subscription to Mangools SEO tool kit any time.
How Can You Pay?
To pay for a subscription, you can use any major credit or debit card (Visa, Maestro, MasterCard or Discover). Moreover, you can pay with your PayPal account. The guys from Bratislava/Slovakia allow you to pay for it even with Bitcoin!
Mangools SEO Tool Kit Overview
Since we came all the way here with this review, let's see what will you get with Magools SEO tool kit.
I have to say that the guys from Mangools did a great job with their KWFinder which I was reviewing so far. I'm looking forward to seeing what else they've done.
SERPChecker
I'm not a big fan of SERP analysis. I think that people should focus more on content creation over analyzing their competition. There are a few reasons why I believe this to be the right thing. The primary reason is because of Google's main objective which is to organize worlds information. They value sites that can offer a great deal of useful information within the niche. That's the number one ranking factor. Everything else comes naturally to website owners who put their focus on content over the competition.
However, let's get back to Mangools and their SERP analysis software. Let's see are they any different than the rest.
SERP Checker is an excellent piece of software where you can enter your keyword, select the country you want, as well as the device for which you want to see the results. After you press the button, SERPChecher shows you detailed competition insight all on one screen.
The main focus of SERPChecker is to get insights into the backlink profile of websites that are competing for your selected keyword. As I was able to see, it's not much different from other tools in this category.
SERPChecker will show you some interesting data like Domain Authority, Page Authority, Citation Flow, and Trust Flow. Furthermore, you'll see their Alexa rank, some external links as well as the number of referring domains and referring IP addresses.
One cool thing that Mangools SERPChecker does is, they give you an overall score based on all the metrics from the analysis. It makes the analysis itself straightforward.
Mangools went a step further. They provide you the option to enter your website URL and compare your site directly to competition. It's a cool way to see how much more you have to improve to reach the level of websites on the top of SERP.
Moreover, you can customize the results by yourself. SEPRChecker allows you to play around with metrics settings. You can choose to see custom made metrics from MOZ and Majestic. They both offer different types of analysis data to play with.
Overall, I think its a fresh piece of software for those interested in analyzing their competition in a fun and straightforward way — good job Mangools.
Now when you know more about your competition, let's continue with review and look into some other useful tools.
SERPWatcher
For those of you SEO experts, SERPWatcher is going the become a number tool for analyzing keywords in more detail. This software is connected with KWFinder, and it helps you to get instant rank trackings for a particular keyword.
Their central philosophy (as well as mine) is a great User Experience. They want to dig in deep into keyword research to see what people (users) tend to value the most. Sites with great UX usually get more clicks than sites which cannot offer the same, no matter what is the position in SERP.
I'm not the type of person that is interested in knowing all those details about one keyword. All I care about is to write helpful content (UX) which will naturally rank on the top of SERP. The result of the excellent work is going to be organic traffic, of course.
However, some people are more complex, and they like to know more.
The guys from Mangools say that SERPWatcher is all about getting the idea of how well you are doing in SERP. This data is usually complicated and hard to analyze. Top SEO tools such a SEMrush can make your head spin. These guys have decided to simplify that, and as a result, SERPWatcher was born.
I apologize for not getting into more details about the rest of the package. The point of my review is to understand KWFinder, and the rest is just bonus work.
Link Miner
Back to backlinks! This little piece of software will help you to analyze the backlink profile of any website you want.
After you enter a URL of a domain you want to analyze, Link Miner will list you all backlinks that are pointing to that particular domain. You'll see the number of how many domains are linking to it. Moreover, it shows you Trust Flow and Citation Flow.
The guys from Mangools have had enormous success with their KWFinder. One of the main reasons was the simplicity of the tool. They are proud of their two-sided screen. Within Link Miner, the left side shows you the list of backlinks. You can even click on the link and visit the website. The right side gives you a preview of a home page or any other page you are analyzing.
It's a neat little tool that can help you to find some useful backlinks if you want to go that way. I still think that backlinks are a natural result of an excellent content strategy. People will link to your site if they see that your work is worthy of sharing. In my mind, that's the best backlink building strategy.
I know that I've said it already during this review, but I'll say it once again. Keep your focus on finding the right keyword and deliver some excellent content!
Site Profiler
Whether you are interested in someone else's website profile or your own, you can use Site Profiler to get all essential data about a website.
This feature is similar to SERPChecker. The only difference is that here you can analyze a single domain while in SERPChecker you can analyze multiple sites for one keyword. While you examine keyword in SERPChecker, you can pick a separate domain from the list and open it in Site Profiler to analyze it on its own.
It's a cool way to have all the essential data about your site in one place. You can see a Domain Authority score, Page Authority, Alexa Rank, a website backlink profile, and more.
In my opinion Site Profiler is an excellent way to add a little more feature to SEO tool kit in general. Mangools did an excellent job with their KWFinder hands down. SiteProfiler fits perfectly into the whole story.
Summary
Here we are at the end of this review. I've said it before, and I'll repeat it, KWFinder won me over with its simplicity. It's one of the best keyword research tools that I had a chance to work with. The whole experience was nothing but fun.
Great job team Mangools!
Like every other keyword research tool, this one can go from simple to complicated in a few clicks if you want it. Mangools SEO tool kit has everything you need to improve your SEO game.
SERP Checker can help to go in depth on your competition. SERPWatcher, Link Miner, and Site Profiler features are here to assist in the task.
I like to keep it simple. For me, KWFinder was enough, and I was happy with its performance. Probably the best thing about it was the fact it shows KD for every single keyword suggestion on screen. It helps you to notice those green ones immediately.
If you ask me would I recommend you Magools SEO tool kit, I would say one loud YES!
What's My Favourite Tool?
Now since you came to the end of this review, I have to say a few words about my favorite keyword research tool. Although I was impressed by KWFinder, you see, my love for keywords belongs to another keyword research tool.
I'm a blogger. You see, my business depends on long tail keywords. I believe that long tail keywords are the best SEO method today. Every blogger should focus on them while searching for keywords, especially new websites. The main reason why is because long tail keywords are more accessible to rank which means they can produce traffic faster.
Jaaxy is the best keyword research tools for getting long tail keywords ideas.
No one can match it.
As much as I was determined to find a keyword research tool that can give me many long tail keyword suggestions like Jaaxy, I've failed.
Moreover, Jaaxy doesn't stand alone like other tools out there.
If you want to master keyword research, learn how to handle the WordPress, build your website for free, learn to monetize your site through affiliate links and work with the best marketers in the industry, you can join me at Wealthy Affiliate today!
Jaaxy comes with the deal.
The best part of the story is that you can join for FREE!
If you decide to go for it and you like what you see, you can start your premium account for only $19 for a first month! After that is only $49 monthly!
Once you join, you'll get a unique opportunity to build something great. And I'm not talking about a website alone. You can create a whole lifestyle around it. Imagine working on your laptop from wherever you want. The only thing you need is WiFi and a little bit of imagination.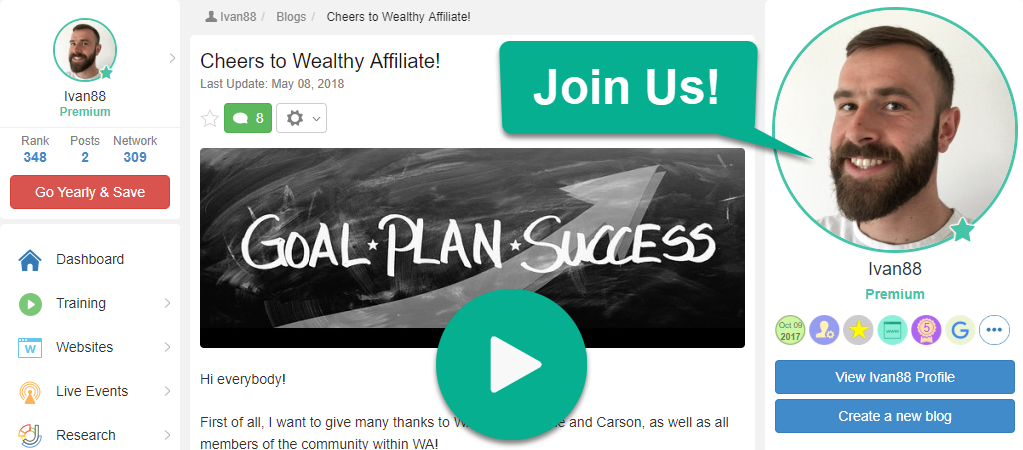 PRESS PLAY TO LEARN MORE!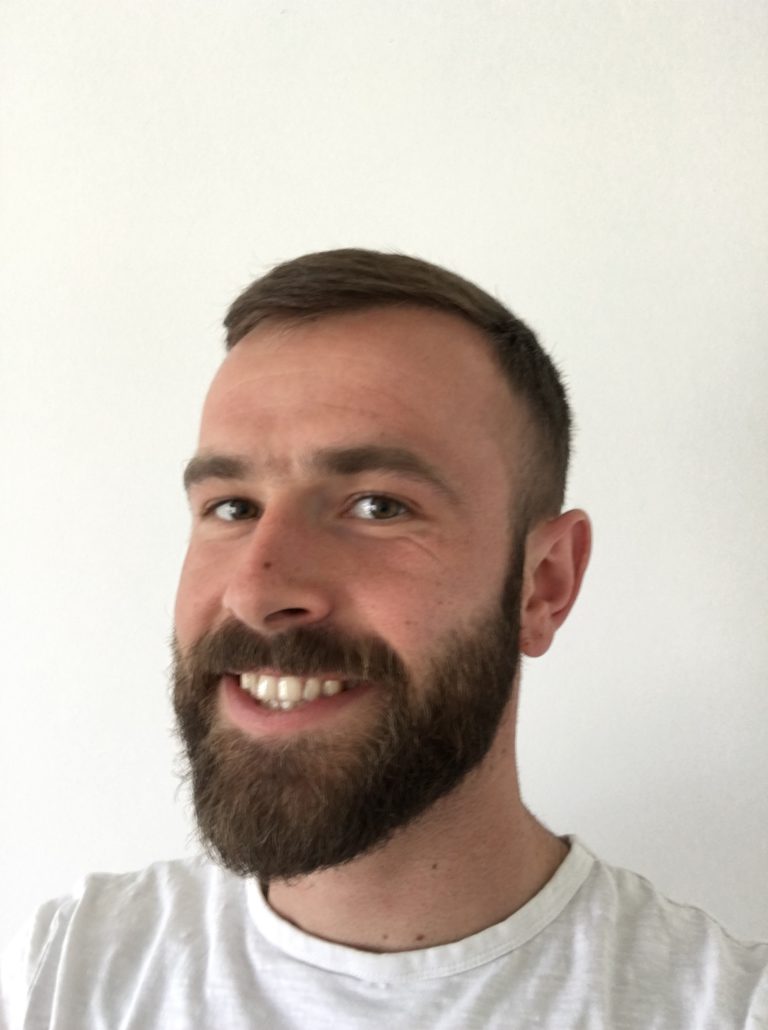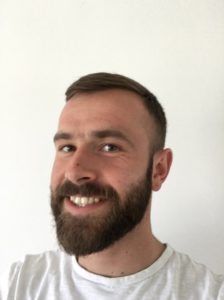 I wish you a successful online marketing journey!
If you need any help or you have a question feel free to contact me!
All the best,
Ivan,
founder, and CEO at
freeaffiliatemarketingbusiness.com