Welcome to my Lead Vakuum review.
Lead generation is one of the most challenging things a marketer can stumble across. If you have tried getting people to opt-in and sign up to your list, you'll know what I'm talking about. However, it doesn't have to be that hard.
Lead Vakuum is a brand new system that shows how to legally "vacuum" thousands of leads off your site and pages to your list without them buying anything, submitting a form, or having to take any action whatsoever.
According to the creators, this system could get you 200+ leads per day on 100% free traffic.
Sounds awesome, wouldn't you agree? But is it really that easy to get leads with this system? Os is Lead Vacuum a scam?
In this detailed Lead Vakuum review, we're going to see whether those claims are going to live up or this system is a scam. Also, I give you a sneak peek into features of the product as well as the sales funnel with all OTOs revealed, and more!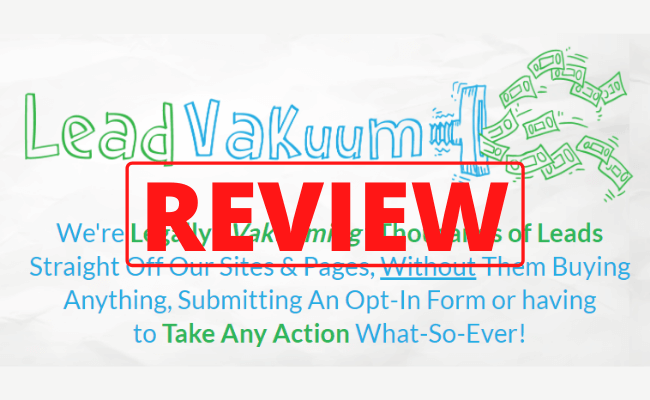 Lead Vakuum Review – Overview
Product Type: Email Marketing/Lead Generation
Product Price: $11.11 for training + $99 for software + UPSELLS
Product Owner: James Renouf
Money-Back Guarantee: 30-days
Recommended?: Yes and No…
Overview: Lead Vacuum is a PDF/video training course that shows how to get tons of leads to your email list without any work or effort using only software called GetEmails.
In a nutshell, this software analyzes your web traffic and collects the email addresses of your visitors using an email database. Then, it ads matching email addresses to your list and thus helps you to grow your list without using signup forms or any other lead generation tools.
Lead Vacuum includes a PDF and video training that shows how to effectively increase your list, conversions, and sales using GetEmails software.
In my opinion, this method is a bit unethical.
Also, GetEmails software will cost you at least $99/monthly for only 400 email addresses. I reckon the price will easily go over $500 per month for larger lists. This was not disclosed before the checkout.
Plus there are hidden upsells waiting for you as soon as you pass the checkout.
The bottom line is this. Lead Vacuum is a legitimate program. It could help to get more leads so I would recommend it. But there's a side of me that tells me that this is not ethical so I'm not going to use it.
By the way, if you're tired of scams and schemes, and are looking for a genuine program to help you start your own online business, check out my top recommendation below…
THE BEST WAY TO MAKE MONEY ONLINE IN 2023 >>
What is Lead Vakuum?
Show me a digital marketer, and I'll show you a person who is always looking for more traffic, leads, and sales. That is the mission of every marketer and online business owner out there. We all want to show our business to more people to help them with our products and services.
But unfortunately, we're getting bombarded with programs, tools, and systems that promise wonderful results every single day. Some of them even promise impossible things. And a large portion of those products is a scam.
So what is a Lead Vacuum exactly? Is it a scam or legit software for getting 1000's leads? Should you get it or not?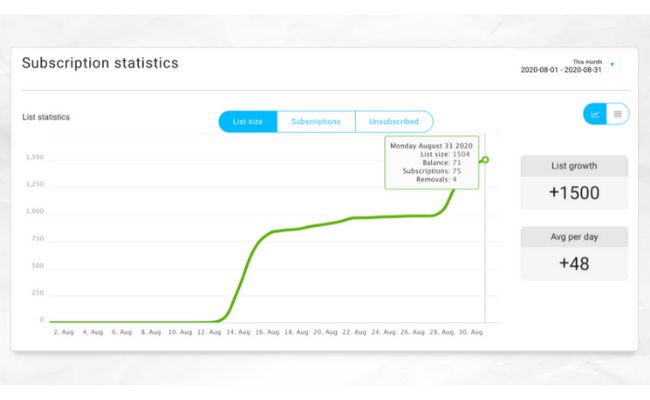 I've got an email today to try out this new way of lead generation. After taking a closer look, I decided to write this Lead Vakuum review to help you see it through my eyes and make a well-informed decision.
The product promises to:
Increase your conversions by 50%
Get you 15%-50% more leads
Increase your results on all levels
and more!
Let's see whether those claims are valid or Lead Vakuum is a scam.
Lead Vakuum is a new system for generating leads to your email list that shows how to get tons of buyer traffic for minimal investment. The system creators promise this method is going to lead to a 15% or more increase of subscribers to your list without them having to opt-in or do anything.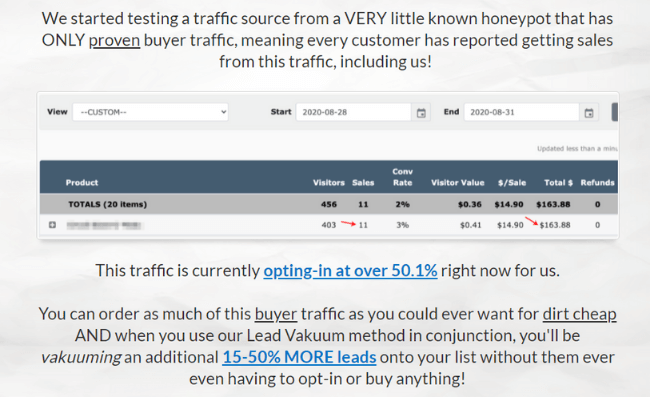 Moreover, this 3 part training is going to show you how to make money without a website, list, products, or anything for that matter. All you need is an internet connection and 15-20 minutes per day.
Are you wondering how is that possible? Keep reading my Lead Vakuum review because I'm about to reveal everything you need to know about this system in just a few moments.
Related: 15 Second Free Leads Review
Who Created This Product?
James Renouf and Jeremy Kennedy are the creators and brains behind the Lead Vacuum system. They say this system has helped them to grow their email list by 15%-50% per day!
James and Jeremy claim they have discovered this secret traffic source that literally vacuums leads and turns them into subscribers and sales.
But I know that guys are first and foremost, product vendors who have a series of "magic" solutions behind them so I'll take those claims with the benefit of the doubt.
After all, it's easy to say one thing on the sales page. But it's another thing to prove it!
That said, let's keep this review in motion to discover what you get with Lead Vacuum, how it works, whether it is a scam, and more! Shall we?
What You Get With Lead Vakuum
First of all, I have to say that Lead Vakuum is a very odd training course. You see, you don't get too much training material, which is disappointing, and the course is in PDF format.
Then, inside of PDFs, you'll find links to YouTube where you can watch the lesson.
Quite strange, wouldn't you agree?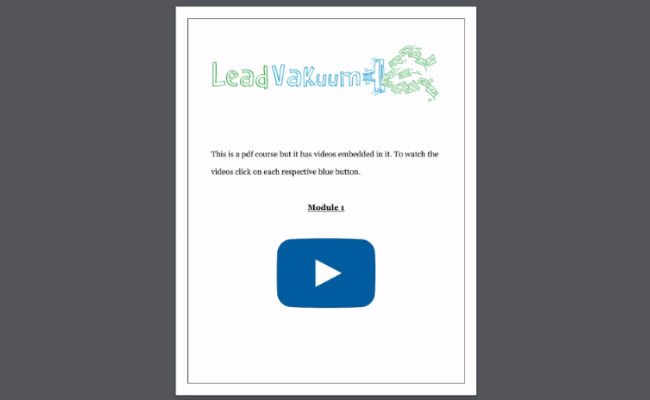 In any case, the course is focused on lead generation, and here's what you get with this training program:
Fast Implementation Case Study
The first thing you'll stumble across within Lead Vakuum are two case studies:
Case Study #1 – Showing you the way to boatloads of leads from people that have visited your site, but haven't opted-in to your email list.
Case Study #2 – Showing you how to leverage Solo Ads from Facebook to grow your list even more.
The first strategy is something that I haven't seen yet. The fact is that about 60%-80% of your visitors don't take any action with your site. Therefore, they are going to show you how to use this one website to get emails from people who didn't take any action on your site.
The second strategy is nothing new to me. They say it is unique, but trust me, it isn't. It's showing you how to get more leads through Facebook groups where you can buy solo ads for cheap.
Lead Vakuum Walkthrough Course
As I said earlier, you get a PDF guide that contains links to YouTube videos that are going to walk you through the process of setting up the Lead Vakuum method. This is no software or anything like that.
You get practical steps to implement the same techniques, and tools owners are using to get more leads.
How Does Lead Vakuum Work?
Now, in this section of the Lead Vakuum review, you can learn how this system works. So, without beating around the bush too much, the method works by leveraging this site called GetEmails to increase your subscription rates by 15%-50%.
So how does it do so?
Well, get email is a PAID website that monitors your traffic and collects emails from people based on their IP address and other data recorded by your browser.
Then, it gathers email addresses and sends them to your designated autoresponder.
Here are the steps to start using GetEmails:
Do a match test.
Set your monthly budget.
Make sure you're set up properly.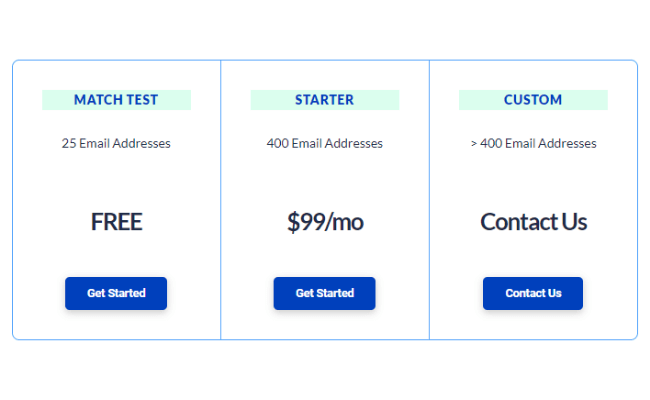 It's free to do a match test. Then, you will have to pay $99 per month for up to 400 contacts. Pricing starts at 25c per contact and scales down with volume.
Is this software even legal?
Well, I was surprised to learn that this method is 100% legal. But there's a trick, you see.
This method won't work if you don't have any traffic flowing to your site. You must grow your traffic first before you can start using GetEmails to collect leads and increase your email list.
Do they teach how to get traffic with Lead Vakuum? Yes, they do.
There's a training module where guys will show you how to leverage a few Facebook groups to find high-quality Solo Ads providers. Then, they show you how to purchase traffic from these providers to get traffic.
And that's it! Lead Vakuum is going to teach you how to increase your subscriptions and leads by 15%-50% by capturing the email addresses of all your visitors using GetEmail service.
And to help you get more visitors, they will show you how to buy traffic online.
Who is Lead Vakuum For?
Lead Vakuum is a cheap training course for those looking to get more leads and grow their email lists. The training comes with simple instructions on how to use the GetEmails website and solo ads to accomplish this.
I would also say that this method is more inclined toward advanced marketers. I'm sure newbies will be able to follow this too, but I don't agree with the owners that Lead Vakuum is for newbies.
Beginners should first learn the basics of online marketing before they get into sketchy methods like this one.
In any case, I believe these groups of people could benefit from this program:
Website owners
Affiliate marketers
Email marketers
Content marketers
eCom owners
Social media marketers
Bloggers
Lead Vakuum Price and OTOs
If you're interested in Lead Vakuum, you'll have to pay $11.11 one time.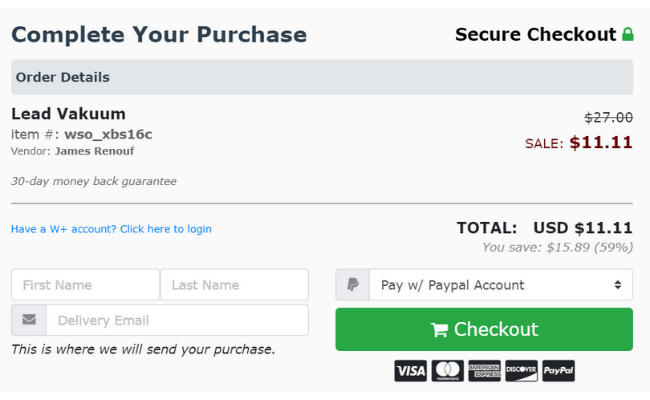 This is a reasonable price for a course of this kind. The training is not in-depth and comprehensive, and the method is more like an add-on to an existing business, than it is a step-by-step training for building a business online, so it's a fair price.
The good thing about this program is that the 30-days money-back guarantee backs your purchase.
So basically, there's nothing to worry about here. If you don't achieve any results with this program during the first month, send them an email and ask for a refund.
But before you get into this program, read the following section of my Lead Vacuum review to learn more about upsells (OTOs) that the owners have prepared for you.
One-Time-Offers
Lead Vakuum Upgrade 1 ($29)
Lead Vakuum Upgrade 2 ($29)
Lead Vakuum Upgrade 3 ($17)
Lead Vakuum Upgrade 4 ($197)
Lead Vakuum Upgrade 5 ($997)
I want to add a side note before we continue with the Lead Vakuum review. You're not required to purchase these upsells. You can say no to these offers by clicking on the "no, thanks" button at the bottom of the upsell page.
In most cases, you'll find these within the members' area once you get inside.
So, my advice is to try the front-end product first and see how it works. Then, if you want, you can upgrade later.
Also, keep in mind that you will have to spend money on GetEmail software. It's free to get started. However, it will cost you $99 per month and more as your list starts to grow!
Related: 1K A Day Fast Track Review
What I Like About Lead Vakuum
Interesting Method For Getting More Leads
Step-By-Step Training Tutorials
Low Front-End Price
30-Days Money Back Guarantee
What I Don't Like About This Offer
Overhyped Sales Material
Poorly Designed Members' Area
Ethically of This Method is Questionable
You Need to Pay More For Tools
Overhyped and Expensive Upsells
There Are No Guarantees Lead Vakuum Will Work
Is Lead Vakuum a Scam or Legit?
So is Lead Vakuum a scam or legit? First of all, I've seen a lot of crooked training programs that promise 1000's subscribers and leads in a matter of minutes in just a few clicks, etc.
However, 99% of those programs are scams that are designed to rip you off as you've never been ripped off before.
Now, this one might be different.
After taking some time to gather and analyze all the information, I conclude that Lead Vakuum is legit, it's not a scam. This training program could help you to get more leads for your business.
And even if you don't own a website or have traffic, there is some valuable information inside.
However, I also have to say that this system is not going to be a quick fix or a shortcut to making money online.
Owners are experienced marketers, so those examples from the sales page shouldn't be taken as a measure of the success of this program.
What are your thoughts? Is Lead Vakuum a scam or legit? Do you have any experience to share? Did you like my Lead Vakuum review?
Feel free to leave your thoughts in the comments sections below.
Related: Simple Traffic Review
Lead Vakuum Review – Conclusion
As online marketers and business owners, we always want to find ways and means to increase our stats. Some are looking for more traffic. Some want to increase sales, some are after more leads, and so on.
And today, there are a lot of tools, programs, and methods that could help you to increase one or all aspects of your business. Lead Vakuum could help to get more leads.
So if that is your objective, I would recommend trying this product.
And even if you don't like it, or feel like it is a scam, or simply not worth time and money, you can get a refund during the first 30 days. Thanks for reading my Lead Vacuum review!
Better Way to Get Free Leads and Make Money Online
On the other hand, if you don't feel that Lead Vakuum is a product for you, you should see the rest of this page and click the button below to discover the incredible information on the next few pages.
You see, I have discovered this cool way of getting leads to your website and making money using 100% free traffic.
This EXACT SYSTEM made me go from $0 to earning $100's per day from this website!
Interested in learning more? Click the button below, and I'll see you on the other side…
THE BEST WAY TO MAKE MONEY ONLINE IN 2023 >>
If you need any help or you have a question, feel free to contact me.
And don't forget to share this Lead Vakuum review with your friends and family!
All the best, Ivan. Founder, and CEO @freeaffiliatemarketingbusiness.com