Welcome to my List Leverage review. Wondering whether or not Matthew Neer has got a solution that's going to help you to make money on autopilot? Or is List Leverage just a scam that will leave you on dry land?
Matthew claims that all you need to do is and I quote "Click, Send & Make $1000 a day!"
But you see, Matthew Neer is a well-known name when it comes to overhyping his systems and programs.
Can you trust those claims that easily? Is Matthew Neer a trustworthy person? Can you click, send, and make $1000's just like that? Is List Leverage legit?
It's a good thing that you're here. This review is 100% honest, which means that I'm not promoting this offer to make money.
I have spent hours on hours researching everything there is about Matthew's system. I went through all the blog posts, videos, course content, interviews, publications, and more…
Finally, I'm ready to share my review of List Leverage with your to help you learn more before you buy it…
But before I share my research with you, I believe I owe you a proper introduction.
Hi! I'm Ivan and I'm a successful online marketer who went from waiting tables to managing a full-time income online. I have also tried and tested 700+  courses, scams, and all sorts of schemes to find the best way to make money online.
In other words, I'm passionate about knowledge that helps to improve our lives, build a business online, and more.
That is exactly how I learned about List Leverage. I was following Matthew Neer's emails and decided to learn more about his make-money scheme.
So without any further ado, let's dive into this List Leverage review. I'll show you what it is about. I'll explain how the whole thing works from top to bottom.
Lastly, I'll show you what to expect and give my honest take on whether it is a scam or a legit way to start with email marketing.
Shall we begin?
List Leverage Review – Overview
Product: List Leverage
Type: Email Marketing
Owner: Matthew Neer
Price: $49 per month or $398 per year + Extra Costs
Money-Back Guarantee: 30 days
Recommended?: Not Really
Quick Summary: List Leverage is an "all in one" email marketing system created by a well-known online marketer, Matthew Neer. Allegedly, this system can help you to turn one lead into thousands.
Matthew claims that he has designed a scheme that doesn't require too much work or effort. In other words, most of the system is done for you. All you need to do is fund the project and watch the money roll in.
Naturally, you are asking yourself; Is List Leverage a scam or legit?
✅ List Leverage PROS
Inside List Leverage, you get 4 DFY sales funnels. Also, there is training where Matthew shows how to use these funnels to get traffic and make sales promoting the same product to others.
The good news is that the system is legit and based on workable methods. Moreover, you have 30 days to test it and apply for a refund in case you think it is a scam.
🛑 List Leverage CONS
The problem with List Leverage is that Matthew Neer was not honest about the methods he is using inside. Moreover, he was not 100% transparent about the price either.
See, you can't really use this program to promote any product or affiliate program. You are "forced" to promote List Leverage to earn income. This could work, but not for long (saturation).
Furthermore, you will have to pay much more than $49. You need to buy hidden upsells that contain critical parts of the system. Also, you will have to invest money into expensive paid ads via the Traffic Authority website.
👎👍 Scam or Legit?
It's possible to make good money with email marketing. However, List Leverage is an expensive way to give it a shot.
This program might work if you buy upsells that wait for you as soon as you join and expensive traffic packages that you need to put this system into action (see the price section of this review).
But I don't believe this is going to help you make money as easy as Matthew Neer promises.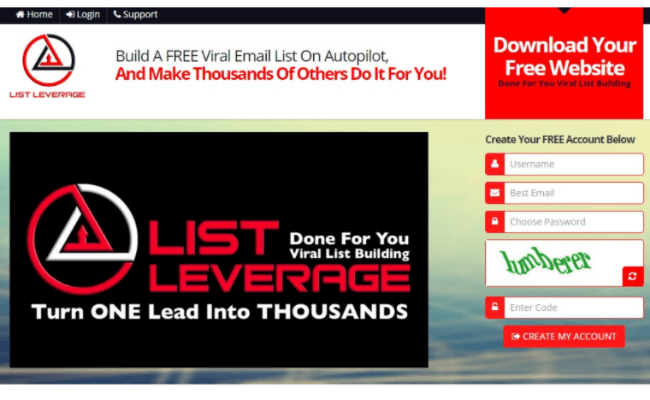 In my opinion, List Leverage is legit. But it is also Matthew's attempt to make even more money by showing you how to promote this offer and by selling you expensive tools and traffic resources.
It is not recommended for beginners, especially.
In the rest of my review, I will take you through the List Leverage program to show you how it works, as well as to show you a few flaws and problems with this system.
If you're tired of scams and get-rich-quick schemes, click the button below to discover the best way to make money online!
Alternative: My #1 recommendation is a 100% legitimate course that made me go from $0 to earning $100's per day with affiliate marketing. It's free to join and only $49 per month to get access to training, tools, and support!
THE BEST WAY TO MAKE MONEY ONLINE IN 2023 >>
What is List Leverage?
List Leverage is an email marketing training program if I can call it that. A better description would be, it's an expensive way to learn how to promote this one, and other Matthew Neer's make-money online schemes.
See, this is not the first time I'm reviewing Matthews's programs. I have nothing against him as a person, but he's not the most ethical marketer out there and that's what bothers me.
He claims that you can use List Leverage to make tons of money easily. Simply click, send, and earn $1000 per day on autopilot from other people's efforts.
Matthew is going to give you, according to his words, a proven system for getting leads with lead capture pages.
In essence, List Leverage is a DFY email marketing system, which you can allegedly leverage to make tons of cash effortlessly. That sounds like a great deal, right?
However, I reviewed a few of his so-called ultimate solutions so far, and they were not as good as advertised. For example, you can read my Speed Wealth Review.
Both courses are designed in advance to lead you toward investing a lot of money into tools and resources (I'll reveal this in the next sections of the Lead Leverage review).
Once you do so, Matthew makes commissions, and that's the primary purpose of this program.
In addition, Matthew is going to provide video training where he is going to show you how to put this lead generation scheme together.
You see, email marketing has been one of the best ways to make money online for years. And it still is.
The point of email marketing is to collect leads (emails), build a list, and send emails with promotions to make money with affiliate marketing.
And with the List Leverage system, Matthew is going to show you how to do so in a pretty expensive way. Keep reading my review because I'm spilling all the beans!
In case you prefer video, here is Arron Chen's List Leverage review as well:
Who is Matthew Neer?
Matthew Neer is an online entrepreneur and the person behind the List Leverage lead generation system. He's known for creating overhyped systems and programs such as the already-mentioned Speed Wealth.
Most of his products are in the MMO niche, and you can find them on ClickBank.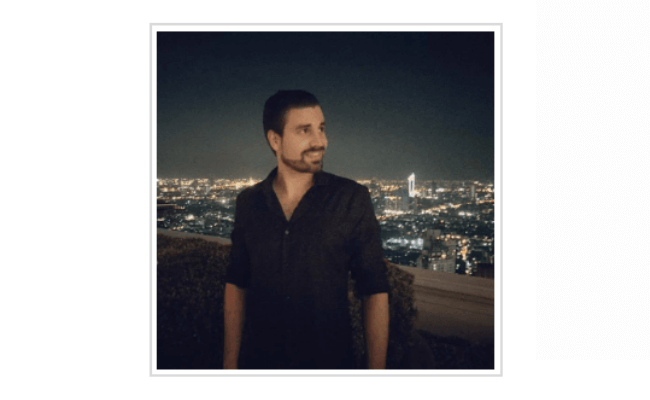 I've seen him so many times featured in products where he promotes getting rich quickly. One of the latest schemes he was involved with is called Income League, where he has joined forces with another "guru" named Jamie Lewis.
Once again, Matthew is a legitimate online entrepreneur. But you see, he's a "guru" first and foremost.
Some of these systems, including the List Leverage could work. But as I said, the main idea is to sell you a bunch of resources for making money with lead generation.
That said, let's jump into the next section of my List Leverage review to show you how it really works. Keep in mind it's not going to work as he said.
Remember? Matthew said, "Click, Send, and Make $ 1000s." Let me reveal the truth.
How Does List Leverage Work?
The point of List Leverage is to show you how to build a massive list of email subscribers.
Email marketing is not the fastest way to make money online because it takes time and skills. But it's certainly an easy way once you build a lead generation system.
This is where Matthew's system comes into play.
Create Your List Leverage Account
To get started with List Leverage, you need to become a member first. The first step is to watch a free video presentation where Matthew throws some pro numbers on you and claims how you too can make $100 per day fast.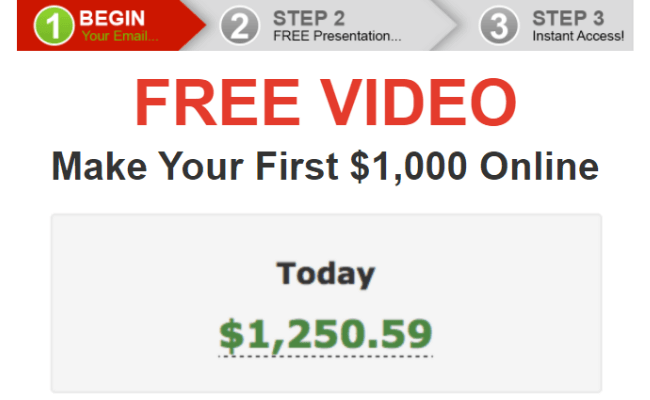 Subscribe to One or All Six Lists Inside the List Leverage
Once you join List Leverage, you'll have to subscribe to one of the six offered lists. These are all email lists created with the purpose of promoting make-money-online products.
Each list is one level. Once you start with the system, you automatically start from the sixth position.
Your goal is to get people to sign up for your list and move up the ladder to number one. The more subscribers your referrals get, the faster you move to the top.
Start Sending Email Invitations
You'll have to send out an email to your subscribers and offer them to join List Leverage and other products as well as some third-party services such as Traffic Authority and SendShark.
The first one is a Solo Ads company. The latter is the email autoresponder.
Also, you will have to purchase both services to make this system work, which is going to be an additional cost to the already overpriced system.
For each person that subscribes to your list and makes a purchase, you get paid a percentage after the sale has been made. The more people you get to sign up for List Leverage, the more money you make.
Once your referral starts getting leads, you move toward the top of the scheme.
As I've said, email marketing is a legitimate way to make money online. However, I'm not so sure that List Leverage is the right training for you if you are a newbie.
In my opinion, List Leverage is a scheme that suits the best of the owner and the people at the top of the system.
Will List Leverage Make You Money?
In theory, you can make a lot of money with email marketing. But can you make any with the List Leverage?
First of all, I don't believe those claims such as "Click, Send & Make 1000 a day" or any other get-rich-quick BS hype created by the owner and the affiliates that promote this.
The sales hype is called hype for a reason, and it seems that Matthew does not shy away from using seriously misleading and overhyped promises.
However, on the bright side, the List Leverage sounds reasonable. If you follow through with the instructions and have enough funds, you could make some money with this system.
But the truth is that you'll need to hustle to make it work. And not to mention, you need a fat stack of cash to make it work.
Speaking of which, let me show you the next section of the List Leverage review where I share more details about the price.

List Leverage Price and Additional Costs
List Leverage comes with two sets of membership or packages. The first one is the Beginner Package, which is going to cost you $49 per month. The second package is called Super Affiliate, and it costs $398 per year.
Newbie Program – $49 per month
Super Affiliate – $398 per year
List Leverage Upsells
However, that's not the end of costs. As soon as you enter the sales funnel, you'll get offered to buy a few upsells.
Campaigns $67
Pages $47
Advanced Training $199
Extra Costs
Also, to make this system work, you need to buy a SendShark autoresponder. This service is going to cost you $25 per month.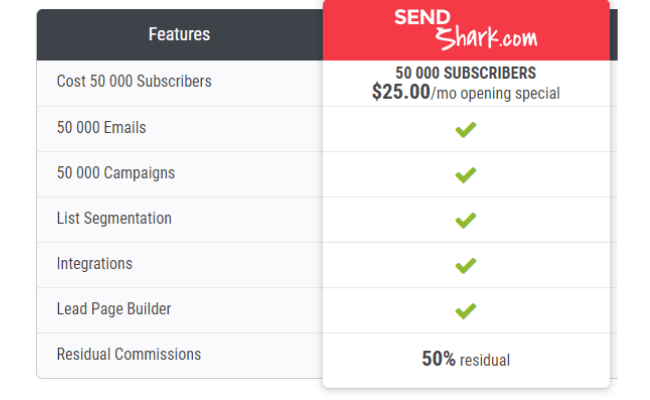 And once you get access to the system, you need to send traffic to your capture pages, which is going to cost you between $220 and $8000! A pretty expensive way to get leads.
List Leverage Compensation Plan
List Leverage is an organization opportunity with multiple income streams rolled into one. The commissions noted below are just offered if you recommend buying any items.
The List Leverage system will allow you to make $20 in month-to-month commissions. If one of your referrals purchases a regular monthly membership.
If your recommendation decides to end up being an annual member, you will receive a $200 commission.
3 Product Compensation Plan:
Lead Capture Pages are $97 each and pay a commission of $50.
Email Swipes cost $247 and pay a commission of $125.
Automated Webinars are $497 and pay a commission of $250.
Who Is List Leverage For?
If you are interested in joining a shady email marketing scheme, then List Leverage might be for you.
In my opinion, this program is best for Matthew Neet who is going to earn $1000's by recommending those tools and traffic services inside the member's area.
I'm not convinced that List Leverage is a good option for people who are looking for real ways to make money.
What I Like About List Leverage
Matthew Neer is a legitimate marketer and a person who knows how to make money online. The List Leverage program has been around for a while, and it has some good points.
It's not going to be as advertised, but it might work after all.
Email Marketing is a Legitimate Method
As I've said, List Leverage is a system based on email marketing. Most marketers swear that the money is on the list, and they are not far off.
In a nutshell, this program shows you how to set up campaigns, get leads, and follow up with emails and affiliate promotions to make money.
You Have 30 Days to Test List Leverage
The system is covered with a 30-day money-back guarantee, which is a great thing. If you don't get the promised results, you can contact support and ask for a refund on your investment.
Related: Lazee Profitz Review
What I Don't Like About List Leverage
As I've said at the top of this review, List Leverage is not a training program where you can learn how to start your own online marketing business. It's more like a scheme where you are forced to promote the same offer to others.
Here are some other things that I don't like too.
List Leverage Is Overpriced
The initial price itself is pretty much expensive for a system of this kind. The DFY part is certainly appreciated, but you can find out how to build this system on your own for free on YouTube.
In my opinion, Matthew has designed a system where he charges you $49 a month but doesn't deliver any significant value in terms of training.
See, you will not be learning how to build your own online business with List Leverage.
Instead, you are connecting yourself to a system where you need to spend money to make people above you even richer. And then you have to risk more money in order to get the same chance to earn.
All in all, there's too much money involved in List Leverage and you won't even build your own business!
The System Comes With Hidden Upsells & Extra Costs
List Leverage comes with a lot of upsells, which raises the price significantly — not a fan of those.
There are three hidden upsells as soon as you "walk through the door" waiting for you. In other words, you will be asked to shell out $300 on advanced parts of the system.
The problem is that you will need to buy these to make List leverage work for you.
To me, it is unethical to charge you $49 per month under the promise that you're getting a complete "1-click system" for making $1000's per month. And then, you've been sold more parts inside.
List Leverage Comes With Lots of Extra Costs
The price and upsells are not the only expenses. If you go with List Leverage, you'll have to purchase the autoresponder and have enough money for paid traffic.
The latter is going to cost you at least $220 for starters. This fact is not disclosed upfront, and in my book, it's a red flag.
Moreover, the traffic recommended by Matthew inside this system is questionable. I'm not saying that Traffic Authority is not legit, but it is not the best way to get traffic either.
Email Marketing is Not As Easy As it Sounds
Many online 'gurus' are overhyping their products, trying to make them sound like a piece of cake.
However, it's not going to be like that. To make the List Leverage work, you will have to put in a lot of work, especially if you are a newbie.
I certainly don't appreciate the "grey hat" marketing methods used to sell you this program. It reminds me of many scams that I have reviewed on this blog.
Related: Lazy Affiliate Method Review
Is List Leverage a Scam or Legit?
I wouldn't say that List Leverage is a scam, per see. It is a legit email marketing system. Furthermore, it's still active today, which means that there is no scam going on.
You can leverage the program created by Matthew Neer to set up email marketing campaigns and earn passive income.
However, I do mind seeing those "Click, Send, Earn $ 1000s" claims that clearly have been overhyped for a reason to bring in more customers.
Judging by the List Leverage sales page alone, this offer could be categorized as a scam.
On the other hand, judging by the system you get inside, it is a legitimate offer for making money online with email marketing. The owner, Matthew Neer, is a genuine marketer who knows how to make money online.
But remember that this system is going to cost you a lot, and you have to be prepared for losses too.
The traffic that you're going to buy from the Traffic Authority is not the top-quality way to get leads.
I've reviewed this company, and together with many other people out there, gave them a negative review.
I wouldn't buy traffic from them.
Also, everyone involved in the List Leverage scheme is going to get the same sales pages. And your subscribers are going to be added to the other five lists as well.
So when all of the members of the scheme start sending the same emails that lead to the same landing pages, people will cool off and see that there's something wrong.
It doesn't mean that List Leverage is a scam, but I wouldn't spend my money on something like this, would you?
On the other hand, if you're looking for the best business model to earn passive income online as a beginner, there are other, more suitable, and cost-effective alternatives.
My top-rated course has helped me to go from earning $0 to $100's per day!
THE BEST WAY TO MAKE MONEY ONLINE IN 2023 >>
Do I Recommend List Leverage?
No, I don't recommend List Leverage to my readers.
You need to know that these schemes don't give you control over your business, and that's a significant concern for me. To create long-term success with your online business, the best is to build your own system based on trust.
For example, you can build a site like this in any niche you choose and create content to get traffic from search engines.
People will get to know you, and eventually, they will be happy to subscribe to your list and purchase anything you send them because they trust you.
In my experience, that's the best way to get leads and build an email list. List Leverage is just an expensive way to cut corners and risk losing a lot of your savings.
Also, there are many courses out there on the web or on Youtube where that teach you the same thing that Matthew Neer teaches. Most of them will give to you for free or at a low price.
Thanks for reading my List Leverage review. I hope I have helped you to learn more about what it is and how it works and to answer your question, about whether it is a scam or legit.
If you have any more questions about the program or maybe you can offer an experience, feel free to leave them in the comment box below.
Is There a Better Way To Make Money Online?
I know how hard it is to trust websites these days.
There are too many scams out there, especially in the make-money-online world.
I know, because I reviewed over 700+ sites so far!
Why did I review so many sites? Well, I wanted to find the best (and cost-effective) way for a beginner to start income online.
While searching for this information, I bumped into affiliate marketing.
Thanks to a decision to learn more, I went from waiting tables in restaurants to earning a full-time passive income online.
And today, I like helping people as you follow in my footsteps,
Keep reading…
How I Make Money With Affiliate Marketing
I earn online by creating simple affiliate websites that I use to connect people with products they are already looking for.
It requires no special skills or previous experience, which makes it the best way to start online.
The best thing about affiliate marketing is that it is passive in terms of results and income.
In other words, you could be earning an income from your affiliate website for years and years to come, even when you sleep.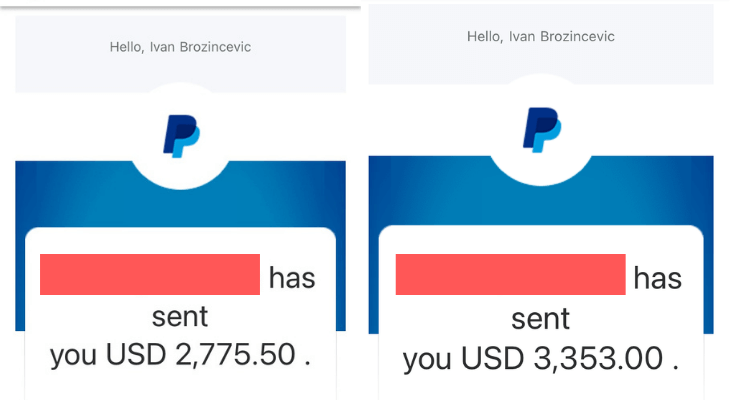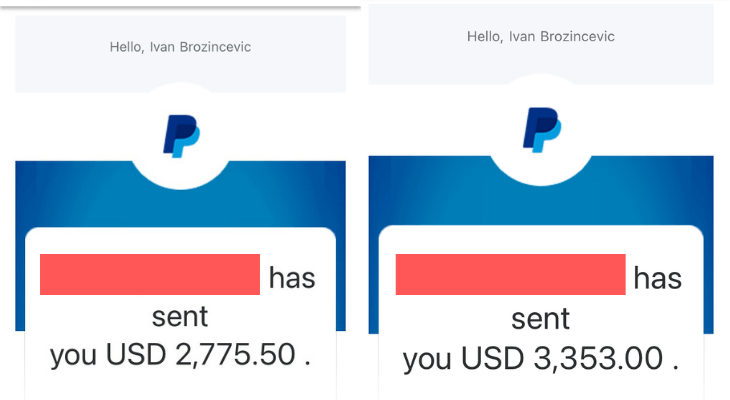 If you want to learn more about how you can start making money online with affiliate marketing, click the button below!
After evaluating over 700+ programs on the web, my conclusion is straightforward. This is the best way to start earning passive income online.
And if you're looking for the very same, I'll see you on the next page…
THE BEST WAY TO MAKE MONEY ONLINE IN 2023 >>
If you need any help or you have a question, feel free to contact me.
And don't forget to share this List Leverage review with your friends!
All the best, Ivan. Founder, and CEO @freeaffiliatemarketingbusiness.com
Related: Lead Vakuum Review