My mission with this review is to take a look into powers of Long Tail Pro to find out is it good enough for your keyword research or Jaaxy is maybe a better alternative. You see, I use Jaaxy for my keyword research, and I'm satisfied with its service. But what if there is something better out there?
If you can't decide who is better, Long Tail Pro or Jaaxy, maybe this article can help you make a decision.
Let's see who has more powers, shall we?
Ok, I must begin this review in a negative tone. Sadly, Long Tail Pro keyword research tool disappointed me at the very beginning.
Hopefully, it'll change as we move forward.
The company offers a 7-day free trial version. During those seven days, you are allowed to use this tool for free, no charges whatsoever.
As much as I was excited to start using this keyword research tool, my enthusiasm went away pretty fast.
Why?
I got weird results for every keyword. The requested keyword and the results were of slant every time I entered a new keyword variation. Bummer!
I wasn't expecting that keyword research will be limited. You get only 100 keywords per 24 hours which go away fast. Another bummer!
It takes ages to get results. The little wheel is spinning round and round while I scratch my beard. It grew while I was waiting!
I've decided to hit the sack and try another round tomorrow.
…
Alright!
Here I am, fresh and rested, ready to dig into this keyword research tool to see is it better than my favorite Jaaxy or should I stick to what I know already.
Hopefully, I won't experience the same troubles as I did the last night.
What is Long Tail Pro For?
As every other keyword research tool, Long Tail Pro is oriented towards keyword research mainly.
However, there are a few more features that sound interesting, and they've caught my attention.
One of those features is SERP analysis, which means that you can use this tool to get insights into your competition on the Search Engines results.
For me, an online marketer, the ability to take a peek at my neighbors' yard is more than exciting. It shouldn't be my primary focus, but it doesn't hurt to check out the competition.
Moreover, you can use Long Tail Pro to track your rankings on Google, Bing, and Yahoo. It's an awesome feature which helps you track your work and see how far have you progressed with your business.
Another cool thing that I've found while using this keyword research tool was backlink checker.
I know that everyone who is looking to establish authority on search engines is more than interested in getting backlinks to your website. Also, the ability to read those backlinks and discover where are they coming from is super!
Now, I know that I've started this review in a bit harsh tone, but as I move along, I can see that Long Tail Pro is not as bad as I might have been thinking.
There is a lot of things that you can use it for, from basic keyword research to analyzing competition on SERP, as well as analyzing your keywords.
Who is Long Tail Pro For?
My second experience with Long Tail Pro keyword research was much better than the first time I've tried it.
As I am a content marketer, to me is very important to get as many long tail keywords for my business.
High-quality keywords are my business.
This tool is for everyone who is involved in the same line of work.
Compared to some other tools on the market, this one is more oriented towards beginners who are looking for simple and easy to use tools.
Simplicity is the keyword, and Long Tail delivers!
If you are a beginner who is looking for a simple tool that can help you to do your research quick, fast, and most importantly easy to understand, this tool is for you.
You can get already mentioned 100 free searches which are more than enough to get started.
To me, this was too little because I'm crazy about long tail keywords! You should be as well.
My mission here with this website is to deliver you the best free online and affiliate marketing tools that you can use to start up your business with as less cost as possible and this one starts to slip away from the race slowly.
As mentioned already, the free trial is only 7-days which was a small bummer, but let's move on.
Long Tail Pro Overview
Before I've decided to do this review, I've been working with a few other keyword research tools such as MOZ, SEMrush, and Jaaxy. All of them are special in their way.
Long Tail Pro left me with not so good first impression, but as I move through its features, I can see that there is some value in it.
What gets me the most is the simplicity of the interface. I like simple tools which are easy to use, and this one suits my taste.
However, I am not so happy with the speed of the results after you hit the search button. The lady on one of the tutorial videos that I've watched before I stared had the same issues. She says that it's because they regularly update for long tail keywords and that is what slows down the search form time to time.
I don't like excuses. I don't know about you, but speed is critical to me.
The variety of ideas, on the other hand, is excellent!
When you search for a long tail keyword, you'll get 20 more related long tail keywords together with an option to expand each keyword into 20 more long tail phrases.
Cool! I like to have many ideas at once. It helps me to grow my business fast.
If you like to bid for keywords on Google Ads, this research tool shows you the value of each suggestion automatically. You can get the same thing with Google Keyword Planner, but it's not a bad thing to have immediate insight into the information about how profitable the keyword is.
Keyword difficulty and search volume are also displayed, but I'll cover in more detail right below.
You can get access to Long Tail Pro Boot Camp and University where you'll find tons of great video material explaining everything from how to use this tool as well as on how to improve your research and much more!
This review is getting more and more exciting so let's pop up the hood to see the engine shall we?
How to Use Long Tail Pro?
The window-shopping is over. We've gone through this tool briefly to get you ready for what is coming. Now, we will sit back, turn on the engine and take it out for a test drive.
Let's see how Long Tail Pro performs when the rubber hits the road. Throughout the review, I'm going to give a short comparison with Jaaxy, but I'll stay Long Tail Pro oriented mainly.
Keyword Research
For this review, I've decided to use a 'keyword research tools' as my seed keyword to see what's going to happen. Also, I've chosen to target Googles results for the United States.
Before I begin, I will retract what I've said at the start of this review because the new results are in and I'm getting more and more intrigued by this tool and its performance.
It's great to see how this tool works a little bit different than Jaaxy.
You see Jaaxy gives you twenty ideas as well, but here you can explore each keyword individually and have an in-depth analysis of your keyword just by clicking on it.
One point goes to Long Tail Pro, for now.
I'll explain all the simple metrics that you get for your seed keyword. Then we'll move to see what's happening when you click on the phrase that you like.
I'm excited already so let's go!
Average KC or Keyword Competitiveness
The first metric is competitiveness, and it tells you how likely you are going to rank for the selected keyword on the top of the search results. You get a score from 0-100. The closet you get to 100 means that it'll be harder for you to rank for that particular long tail keyword. Closer to 0 means that your chances are high.
Long Tail Pro calculates this number automatically by taking a couple of things into consideration such as:
page title
site age
Majestic Trust Flow
Citation Flow
For this calculation, it considers only websites from the top of the Google search. It analyses top 10 websites using those metrics, and as I explained already, it serves you with a number that indicates how hard or easy it'll be for you to rank your site for that same keyword.
Using colors, green and yellow, it helps you to point your view on keywords that are worthy of further analysis. Yellow means medium competitiveness, and a number between 25 and 30 measures it. Green colored name says you are good to go with this one and it's stepped on the scale between 0 and 25.
In some other keyword research tools, we know it as keyword difficulty. Jaaxy has the same metric which is helpful as well, KQI or keyword quality indicator.
Knowing how hard or easy it can be to rank your keyword, from my perspective, is the most critical aspect of keyword research. It helps you to make quick decisions and move forward quickly.
However, I don't like to think of the top 10 sites as my competition. Instead of labeling them as competitors, I want to use them as an inspiration, or role models.
Competition not only sounds rough but competing makes your job harder. My advice is to use this score as a reference and nothing else.
Your task online is not to compete with other sites; it's to create and serve to your readers with high quality and quantity of information.
Like I'm doing right now with my review. I'm serving you with information about Long Tail Pro keyword research tool, and I use this article to compare it with Jaaxy.
So far, they are shoulder to shoulder.
Volume
Another metric that plays a significant role in every search for a perfect long tail keyword is volume. This metric gives you an insight into the number of searches per month your keyword gets.
Long Tail Pro takes into consideration a couple of things when reaching this number, and they are:
country
Search Network (Engine)
It calculates roughly how many people use that exact keyword phrase each month depending on the state you have selected and search engine you target.
In my example, I've got volume results for searches based in the US, targeting Google search engine. I've had some good indications telling me that I have to expand my long tail keyword and be more specific to get better results.
Also, the guys from Long Tail Pro team have said that the number based on the 12 months which means that the results are or should be fresh as a daisy every time. They like to update continuously, which is praiseworthy.
This metric is standard with every other keyword research tool as well. I've seen the same with Jaaxy, SEMrush, and MOZ.
However, it's nice to see some extra steps to improve this metric.
I'm always for fresh, so having this number closer to how things are in real time is exciting information.
To digress a little bit from this part of my review, I have to say that so far, Long Tail Pro is improving its first impression. Compared to what I've got when I started, this is much better now.
Therefore, let's move on to see what else is this little tool hiding in his hat!
Bid
Are you up for some bets? People who like to place a few bucks on a specific keyword will find great value in Long Tail Pro.
It serves you with a forecasted amount for pay-per-click for the selected keyword based on the amount that advertisers are already paying to the selected search engine in the country you've chosen to target.
If this is not your game, and if it sounds too complicated, you might want to skip for a few paragraphs forward.
You see, many people are doing PPC online and they have a business model developed. Having this information is an excellent move from the Long Tail Pro team.
If I'm one of the guys who is revolving my business around PPC, I would be looking for a tool that can help me reach decisions faster. This one does, but I'm not the guy.
However, if you are interested in doing so, don't take this number too seriously. It's only a forecast, so used it as a benchmark, nothing else.
It's cool to see this information for many reasons. One of them is because it can help you to determine if a keyword that you want to rank profitable or not.
For example, if you are a content marketer like me, and you have a great product to promote over your blog, you would be interested in this info.
Competition
Here we are again, the race. Under the previous paragraph, I've been talking about PPC so I will continue in the same spirit under this one as well.
Within this column, you'll find a keyword competition for a selected keyword in Google AdWords.
It's pretty simple. This metric indicates how many advertisers already bid on Google for keywords you've selected based on the chosen country.
If interested in bidding, this one, as well as preceding metric, can be a beautiful window to Google Keyword Planner before you go there and start doing some campaigns.
Words
Here you can take a look at the number of words in a keyword. In the words of Long Tail Pro, this number serves so you can filter and sort your keywords on the number of words.
Pretty simple stuff as well.
I feel like there is nothing more to say about this matter so let's move on with the review.
Rank Value
As I can see so far, Long Tail Pro has given a lot of attention to PPC and Google AdWords. This metric also is related to the same.
It shows you the estimated monthly value of ranking in the top organic search results. It's calculated using the suggested AdWords bid, and an estimated click-through-rate.
However, you can play around with this metric and modify it to calculate the same for Amazon Affiliate or anything else using the Site Rank Value option.
Again and again, if you are in the business of content marketing, this informations has little value to you.
Language & Location
The last two metrics are self-explanatory and straightforward.
In my example, I'm using the English language, and I've decided that I want to see the results for the US only.
However, I have a strong feeling that the results shouldn't be country oriented. I would like to see the conclusions based on the whole world, but I was unable to find this option. I can choose only one country for my research.
Anyway, it's a helpful metric to have if you want to target a specific country. Moreover, the language option is excellent for website owners that have based their business on their native language.
As I've set my options to the US and English language already, I'm not going to change anything. I'll stick to given results for the rest of this review.
It's time to see my keyword under the microscope.
But before we do so, I have to say that at this point in my review, I think that even though Long Tail Pro's keyword research is proper, I'm not fascinated. When compared with my alternative tool, Jaaxy, I believe that LTP lacks more long tail ideas.
The whole point of keyword research is getting more and more ideas for your content. As I can see so far, LTP has less to offer than Jaaxy, which is not a good thing in my eyes. You want to get as many long tail keyword ideas, and Jaaxy can provide more.
Now, let's see how they match when we want to analyze your competition.
In-Depth Keyword Competition Analysis
Now, for those of you who are interested in organic search results and you don't care about PPC, this part of Long Tail Pro review will excite you.
On the beginning, I've used 'best keyword research tool' as my seed keyword. The initial results were 19 more long tail keywords together with the one I've selected.
As you could see, I had no trouble in reading the metrics served by Long Tail Pro. Moreover, I found them to be very simple and helpful so far. Even though the results were not promising, I want to know some in-depth metrics about my keyword.
Before I explain the next chart, I want to say that this tool is excellent and the troubles that had occurred on the beginning must have been a small twitch in the system because I haven't experienced any problems after that.
I guess it was just bad luck.
As you can see from the image below, my selected keyword is pretty competitive — the Avr. KC score is 45 which means that I'll have a lot of trouble with ranking my site on the top of Google's page number one.
The search volume, however, is pretty sweet. Long Tail Pro estimates that this keyword receives around 480 searches every single month in the US only.
The right-hand side of the image shows what types of results are showing on the top of Google for this keyword. As you can see, all of the results are organic, which means there is no ads or any other particular snippets except organic results.
Now let's take a look at the Competition Analysis on Google Organic Search.
KC
The first column is again the same, Keyword Competitiveness. I won't explain this one in details again because I've done so in the first part of this review/tutorial on how to use Long Tail Pro.
To recapitulate, KC is always a number between 0-100. The score from 0 to 25 means that a keyword is likely to rank. The score from 25 to 30 tells you that you'll have medium trouble to do the same. And everything above 30 means that you should move on with your research and find less competitive keywords.
Long Tail Pro estimates this score by taking into consideration some of the metrics that I'll explain in more details under the next few headlines.
Domain KC
The same as the score before this one, Domain KC analyses domain of your competition and based on the number of backlinks, Trust Flow, and Citation Flow, it grades domains' authority with numbers between 0 and 100.
Again, the closer to 0 means weak or no authority. Number close to 100 indicates that the domain which takes one of the top spots on Google has a strong influence.
While using Jaaxy, I couldn't find this metric because Jaaxy doesn't provide with one.
However, it's a logical thing to assume that authority sites always take the top five or six positions. On the other hand, you can expect that the bottom spots are available to you no matter how weak your site is at this moment.
I have a few reviews that I managed to rank on the second half of the first page results in Google just by writing a high-quality piece of content. As my site matures, my content will hopefully climb as well.
Anyway, it's encouraging to see that those bottom spots are always available to the younger and less authoritative sites.
Trust Flow
Long Tail Pro's Trust Flow measures the quality of links to the URL. The given score flows between 0 and 100. In other words, it measures the quality of competitions backlinks.
This information is excellent, and it can help you a lot to see where is your site compared to guys that already rank on the top page of Google.
My advice is, don't take all these metrics personally. Instead, take it as a focus of what can you expect one day with your website.
For an everyday blogger, this information might be a little bit overwhelming. On the other hand, if you are the type which cares more about what competition is doing thank this info is perfect.
I'm more about doing my work to the best of my abilities, and I don't care too much how many trusted backlinks my site have. You see, I'm focused on providing an excellent service to you, and I'm aware that those trusted backlinks will follow up if I keep this attitude.
That's why I like Jaaxy a little bit more at this point because its primary goal is simple and plain keyword research. Long Tail Pro has its focus on competition over its primary function.
Citation Flow
Long Tail Pro estimates Citation Flow by considering how many sites link to it. This score also gives you a number between 0 and 100 where a score closer to 100 means that the influence URL grows as backlink count grows as well.
Once again, you shouldn't be focused on this metric too much because it's taking your focus away from what is important to you.
You see, this metric, as well as the one before, are useless to the majority of bloggers out there. It can be intimidating to see how 'weak' your site might be in comparison to websites which are in the business for ten years or more.
On the other hand, if you keep the growth mentality while seeing all those intimidating metrics, you can have a look into your future if you keep working and building your website.
I have to stop this review for a second and say that most of you guys are looking for a keyword research tool that can help you to find long tail keywords! As I keep digging into Long Tail Pre, I see that, despite its name, it has less and less focus on long tail keywords and more and more towards analyzing your competition.
This fact is something that I honestly don't like. That's why I'm giving one point back to Jaaxy. My alternative tool is strictly oriented towards keyword research and helping you in finding long tail keywords.
Now that I got this off my mind, we can continue this review in peace.
Domain TF & Domain CF 
I'll put these two metrics together because they are the same as the two before them. I must say that as I advance through Long Tail Pro, I'm getting confused by these four metrics altogether.
Domain Trust Flow and Domain Citation Flow measure the same as TF and CT only this time they grade a domain and not the page itself.
The process of measurement and scoring is the same as before. It means that it gives a score between 0 and 100. Hight score indicates great link quality.
Huh!
I hope that all of this hasn't got you confused. You see, all those metrics are useless for me at this point. All I wanted to learn is how to use Long Tail Pro for keyword research and find some right long tail keywords. However, the quantity of information within the competition analysis is too much.
Maybe I would be more enthusiastic about all of this if I'm more oriented towards the competition analysis.
If you ask me right now which one would I recommend, Jaaxy or Long Tail Pro, I would go with Jaaxy!
External Backlinks
Another intimidating information. In this column, you can see how many external backlinks are pointing to page ranking for a selected keyword.
Backlinks are a funny metric. Most of the pro bloggers agree around one point in SEO. That is, backlinks are not relevant anymore.
Google did put much value on the number of backlinks to a website while determining the rankings before. However, today this is almost useless. Backlinks come naturally to every site as you network and share your content online. They aren't taken seriously anymore because they are easy to get. Website owner even discovered many black hat methods which have convinced Google to look for something more valuable than this.
Google found a solution in content. In other words, it values sites for the quality and quantity of information instead of how many backlinks a website has.
Yes, backlinks still count, but not as much as website content!
Page Ref Domains
The number of unique domains referring to the page. This column is pretty self-explanatory as well.
I won't go too much into this one because I've said enough under the above headline. To me, all of this is a little bit too much information.
As you can see on one of the images, we have a website that has score one under External Backlinks, as well as one under Page Ref Domains and the site holds position number 10. If you take a look at all the other metrics as well, you will see a big difference between www.timflemingham.com and all other authority websites. Despite all those advantages, this guy has ranked on the top page for a highly competitive keyword.
I believe that Mr. Tim confirms my point so far. That is, keep your mind on long tail keywords and deliver high-quality content. Don't worry too much about backlinks, domain referrals and such.
Let's review the last three metrics before we move on to SERP analysis.
Indexed URLs
Finally, we are talking about content!
This metric helps you to take a look into some indexed URL of the domain. In other words, how many URLs this site has indexed in Google over time.
For me, this is very important because it gives you an accurate measure of your site against your competition.
If you are in the business of content creation than you too can be excited with me for finding this info!
The whole point of SEO in 2019 is CONTENT. It was before of course, but as we move forward, Google is giving more and more trust to websites that provide a good piece of content regularly.
I believe that I've said enough about the content itself and why you should focus more on it over backlinks and other metrics that you can get with Long Tail Pro.
Therefore, let's move on.
Internal Links
This number tells you how many internal links from this page point to other pages on a domain.
I know that one of the good SEO practices is an internal linking structure. When I write my content, I try to focus on a big picture, something like a category, so that later on I can interlink my content.
When analyzing your competition, this is something you can take seriously. If you see that some of the competing websites have missed incorporating a good internal link structure, that means advantage you!
Good job Long Tail Pro. My face is smiling again.
Site Age
And here we are at the last metric of in-depth competition analysis.
Plain and simple, it tells you how old is a website, and that's it.
Even though Long Tail Pro has fascinated me with and its in-depth analysis, I found it to be a little bit too much for someone like me. You see, I am interested in finding right long tail keywords. I don't know about you, but my priority with my business is content and rankings, not the competition analysis.
On the other hand, Jaaxy keyword research tool fills my need perfectly. Because of its simplicity and orientation towards long tail keyword research, at this point, I have to say that I give a point to Jaaxy even though it serves with fewer competition data. However, the competition data from Jaaxy is more than enough to make a wise decision. 
This review is not over, so let's see what else can Long Tail Pro offer to you!
SERP Analysis
SERP Analysis withing Long Tail Pro is a feature that I have explained under 'In-Depth Keyword Competition Analysis' headline.
Once you do keyword research, you will get an insight into all the metrics that I've mentioned so far. You can take a look at your competition to analyze keyword difficulty.
In comparison, Long Tail Pro is focused on backlinks mostly, while Jaaxy points to information which is more important in my mind. That is, the number of words within page ranked for a keyword.
I can advise you to use a little bit of both. However, as I've said already, I will focus on quantity over quality always.
All in all, SERP Analysis is necessary for every keyword research, so you better do it right or don't do it at all. Both of the tools can help you get more or less the same data, so I give a point to each instrument for this category.
Rank Tracker
Like every other keyword research tool, this one can help you to see what keywords do your rank for at any time.
If you want to check your keyword rankings, enter your focus keyword of the article or a blog post, enter your domain as well, and hit the ADD button to get fresh insights into your results.
This feature of Long Tail Pro helps you to find out where do you stand in search engine results for that particular keyword. You can see have you improved your rankings or have they declined in real time.
I like to see how good or bad I rank for keywords. However, I wouldn't take this too seriously, especially if you are a new website.
Rank Tracker can be a useful tool once you get a good deal of traffic coming to your website. Until then, the best thing is to stay focused on keywords research itself.
I will say that both Long Tail Pro and Jaaxy get one point each for this category.
Backlink Analysis
Within this feature of Long Tail Pro, you can check any of your domains for backlinks. You can see how many of them you have on your website, and you can see from where they come.
This is a convenient feature. To be able to track your backlinks and compare them with the competition can be an advantage to your side.
As I've said, I'm not too much into backlinks structure. I did try to focus on this, but then I've realized that they come naturally. Because they will come to you as long as you keep pushing the content out there, I see no need to put any good deal of my attention to backlinks.
Video Tutorials
One of the best things that I've learned, actually I have only reinforced my existing knowledge, was how to give more attention to your content.
I'm a fan of a good content structure. The guys from Long Tail Pro have a couple of fantastic videos explaining Silo Method. This method teaches you how to link your content better. In a nutshell, Google values sites which can show authority in a specific area and which can show that by relating to their material.
A Silo Method is simple. Take my website for example. I've created a category 'keyword research,' and within that category, I'm determined to provide a good deal of relevant and useful articles. It not only helps to boost my rankings but also, it helps to show Google that my site is not just another blog. I can show authority by doing so.
All in all, if you are interested in learning more about keyword strategies, how to find more relevant keywords for your niche, and learn a few tricks on how to crush your competition, this section of Long Tail Pro will be of the most value to you.
While reviewing this feature of Long Tail Pro, I've realized that both LTP and Jaaxy have video training included.  However, there is a vast difference between those two categories of these keyword research tools.
In my opinion, Jaaxy wins this category. If you want to learn keywords, you'll have to learn more than just keywords. You'll have to learn WordPress, content structure, keyword research, SEO, and a lot more. Long Tail Pro's video tutorials are great as well, but they are more informative compared to Jaaxy's training where you can learn how to use that same knowledge in practice which is, in my eyes, the best kind of experience there is.
Jaaxy comes free with Wealthy Affiliate University membership. That is the best place online to learn all there is about long tail keyword research.
I hope that you get my point so far because I am determined to help you find long tail keywords as well as to recommend a tool which can assist in the process.
Long Tail Pro Pros
Simple to use and navigate
20 seed long tail keyword ideas per search
Fresh results
Easy insight into keyword competitiveness
Google AdWords suggestions
Option to target results based on country and language
In-depth SERP analysis
Video material
7-day free trial
Long Tail Pro Cons
Sometimes it lags during research
Only ten seed keyword per day with a free trial
Too much competition analysis oriented
Too much extra data for my taste
Long Tail Pro Price 
Ok, let's quickly check Long Tail Pro price and offers.
Starter Plan $37-per-month
Keyword lookups per 24 hours:

800

KC calculations per 24 hours:

800

SERP lookups per 24 hours:

800

Tracked Keywords:

30

Tracked Domains:

Unlimited

Rank Updates:

Daily
Pro Plan $67-per-month
Keyword lookups per 24 hours:

2500

KC calculations per 24 hours:

2500

SERP lookups per 24 hours:

2500

Tracked Keywords:

200

Tracked Domains:

Unlimited

Rank Updates:

Daily
Agency Plan $147-per-month
Keyword lookups per 24 hours:

6000

KC calculations per 24 hours:

6000

SERP lookups per 24 hours:

6000

Tracked Keywords:

1000

Tracked Domains:

Unlimited

Rank Updates:

Daily
Long Tail Pro or Jaaxy?
Here you are at the end of my comparison review between Long Tail Pro and Jaaxy. Now, I'm going to summarize my experience with those two keyword research tools and give you my objective opinion which one do I recommend.
When we speak about keyword research itself and the ability to find long tail keywords both of those tools can fulfill your needs. Long Tail Pro is good, but I believe that Jaaxy can offer much more!
When I take a look into keyword competition analysis and SERP analysis, I think that LTP can provide you with much more information than Jaaxy can. If you are interest in looking into your competitions back yard more than your own, LTP is your tool!
If you are looking for a keyword research tool that is simple and straightforward, then Jaaxy is your tool!
The last thing I'm interested in these tools is the price of the service.
Long Tail Pro offers 7-day free trial which gives you 100 keyword searches for each of those seven days. Jaaxy, on the other hand, provides 30 searches and that's all. After that, you have to purchase a membership to get unlimited access.
When I compare the starter plans for both tools, the difference in price is minor. If you are interested in using powerful long tail keywords finder in the long run, I think that Jaaxy is more than worthy of your money. Moreover, Jaaxy's Pro plan is $18 cheaper than LTP's.
In the end, my final recommendation is Jaaxy!
But wait!
As I have mentioned at one point of this review, if you join Wealthy Affiliate, Jaaxy is included in monthly membership ($49/month).
Not only that, but you will get complete training on how to use this tool correctly and how to find an unlimited source of long tail keywords. Moreover, you will get two free websites to start your business, complete training on WordPress and content writing, 24/7 access to a live community of affiliate marketers, and much more!
I'm more than excited to invite you to join me at Wealthy Affiliate University to improve your online skills and finally learn how to master keyword research once and for all!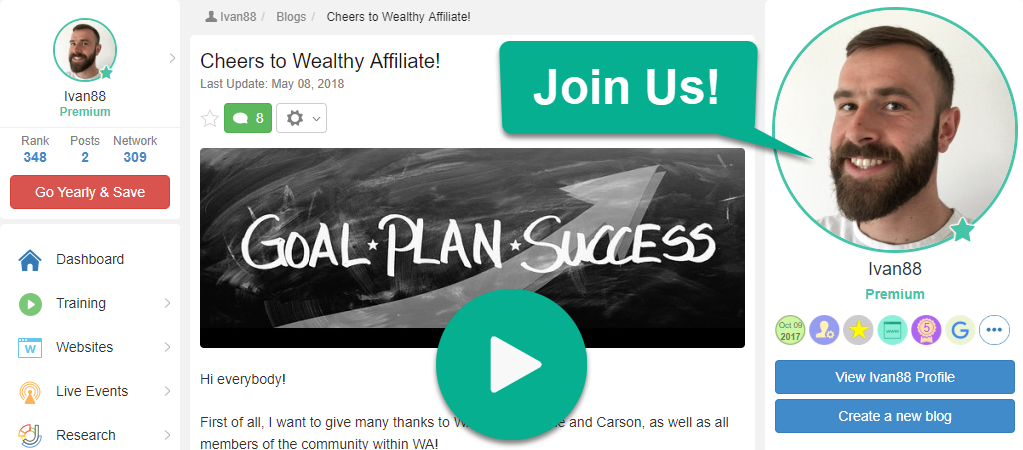 PRESS PLAY TO LEARN MORE!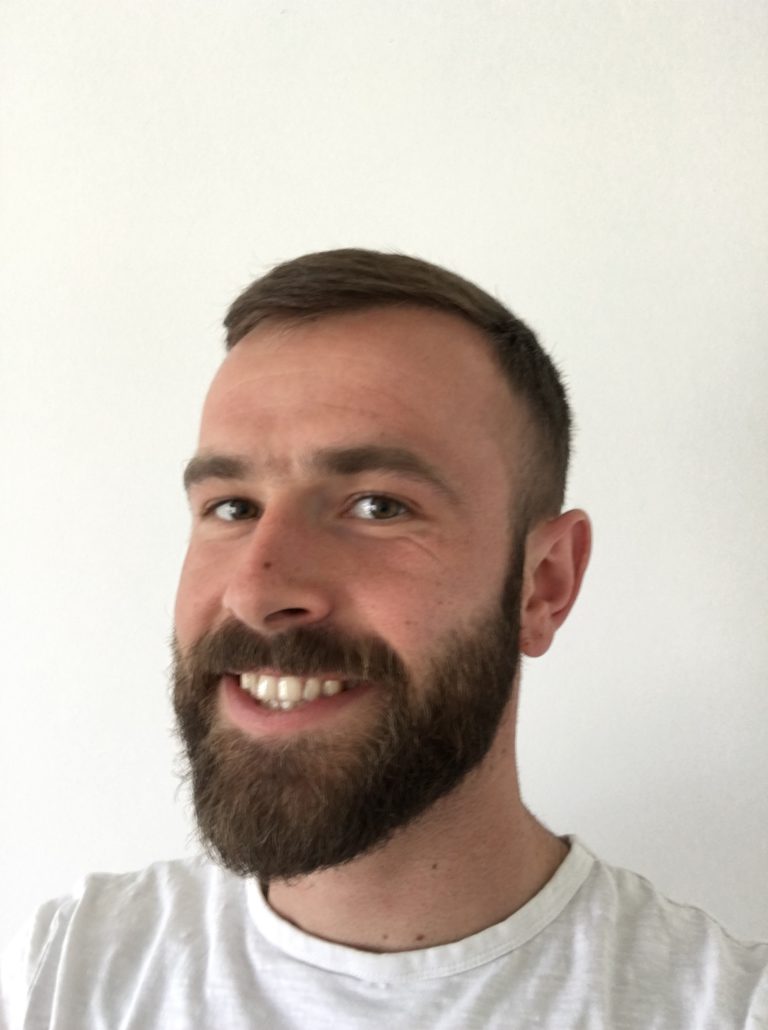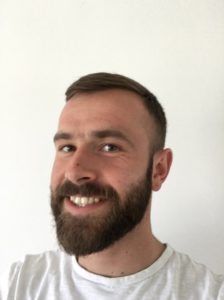 I wish you a successful online marketing journey!
If you need any help or you have a question feel free to contact me!
All the best,
Ivan,
founder, and CEO at
freeaffiliatemarketingbusiness.com