Welcome to Modere review. Is it an MLM (multi-level marketing) scheme? Is it a scam? Or is it a pyramid scheme? Keep on reading my detailed article to learn more…
I know why you are here, you are here because upon your search on the web on how to make money online you end up at a company named Modere an MLM company.
And right now you want to see if this Modere is a legit MLM company to make money online or a scam.
Also, you are probably thinking: Is Modere a pyramid scheme? Should I promote it? What if is a scam?
Well, let's find out.
Throughout my Modere MLM review, you can rest assured that you will get an honest and unbiased review from me.
I have tried and tested more than 600 courses, scams, and all sorts of schemes to find the best way to make money online.
You see, I'm passionate about knowledge that helps to improve our lives, build a business online, and more.
In this review, I will show you what Modere is and show you how it works, and more. This should give you a clear understanding of the company and see whether it's worth your time or not
Keep on reading my review to learn more before you go any further.
Modere MLM Review – Overview
Product Type: Modere
Owner: Asma Ishaq
Price: $39.99
Recommended?: Read my review and find out
Overview: Modere is a multi-level marketing distributor of natural nutrition supplements, weight-management products, beauty products, and household products.
You can join their program, become a distributor and/or recruit people to do the same. And this is the number one reason why some reviews online say that Modere is a scam or a pyramid scheme.
So is it? I'll share the truth in my comprehensive Modere MLM review today…
Alternative: My #1 recommendation is a top affiliate marketing course that helps to build a successful online business from scratch! I used this exact system to go from $0 to earning $100's per day! Learn more below!
THE BEST WAY TO MAKE MONEY ONLINE IN 2022 >>
What Is Modere?
The company Modere describes itself as an "omnichannel, consumer products company that makes and markets clean, health and wellness products."
Thomas and Leslie Mower launched the business in 1987 under the original name of Neways. The company's headquarters are in Utah, and all of its items are created in the USA.
It provided nutrients and cosmetics that are marketed in over 30 nations.
Due to an unsafe concentration of prescription medicine, the FDA recalled Neways' Quickly weight-loss product in 1993. They pleaded guilty to this infraction in 2003, and they paid $1.75 million in fines.
This multi-level marketing company changed its name to Modere in 2015, and by 2020 it had earned $368 million in sales.
One of the top 10 health and beauty eCommerce brands in 2021, according to Forbes, it is also the fastest-growing woman-led business. It seems like the rebranding was successful.
Modere claims that the BBB has given it an A+ grade. The score was 2.68/5 at the time of our check. Not good. But we'll cover that in more detail later in my Modere MLM review. Let's examine the products first.
Related MLM Review: Forever Living
What Products Does Modere Sell?
The Modere product line consists of items for personal care, cosmetics, weight loss, nutritional supplements, and home goods.
Collagen has received a lot of attention from Modere in its products.
Liquid Biocell, a product by Modere that contains collagen matrix and is free of sugar and carbohydrates, is said to restore youthful skin, support joints, and promote muscle fitness.
Modere continues by stating that they have never used any element in their products that is debatable or damaging to the environment or human health.
Although consumer ratings of the products appear to be favourable, they are overpriced, which is a characteristic of most MLM businesses.
The 30-day return period for Modere's products is accompanied by a 100% refund guarantee.
Are The Modere Product Safe?
Currently, five Modere products can be found on the Environmental Working Group (EWG) website. This nonprofit group investigates the chemicals found in personal care products and assigns them a risk rating based on their potential for harming human health.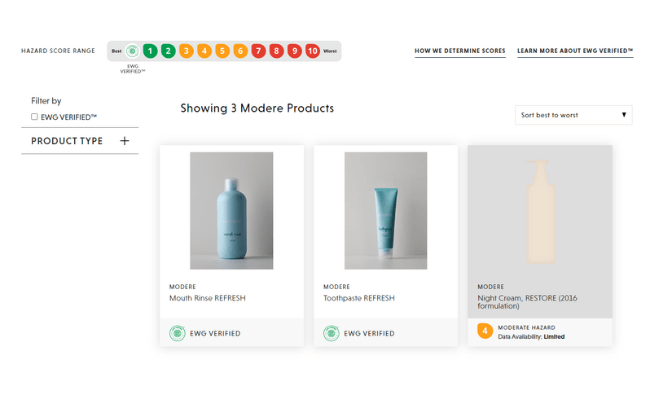 Both the Modere Mouth Rinse "Refresh" and the Modere Toothpaste "Refresh" are EWG Verified, which means they don't contain any substances that raise red flags with the organization.
According to me, the other three Modere products are rated from 1 (low danger) to 4 (high danger).
Related MLM Review: Young Living
Is Modere All Natural?
Every chemical used in the production of any product is an ingredient.
For instance, moderate water (H2O), which is necessary for living but is also a chemical, can cause you to drown if you consume too much of it quickly.
We must thus educate ourselves on the effects and safety implications of chemical compounds prevalent in everyday products, even if not all chemicals are harmful to human health.
Toxin-free compounds that are also biologically compatible with human physiology and chemistry are what Modere seeks to identify. Over 3000 dangerous compounds that are frequently found in mainstream items are absent from moderate products.
Can You Lose Weight On Modere?
Many people have reported good results using Modere products like Trim to lose weight. But there is also another population that claims that they have no effect.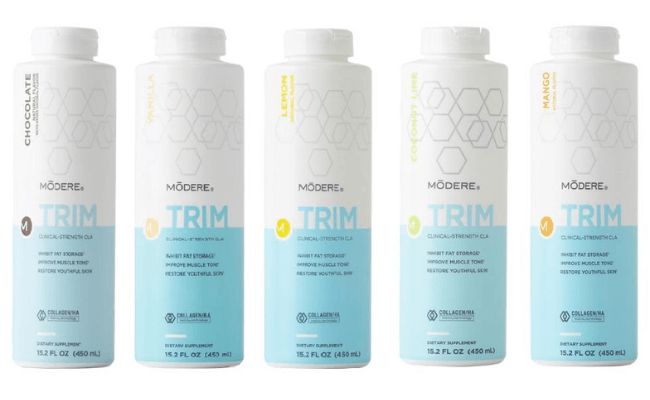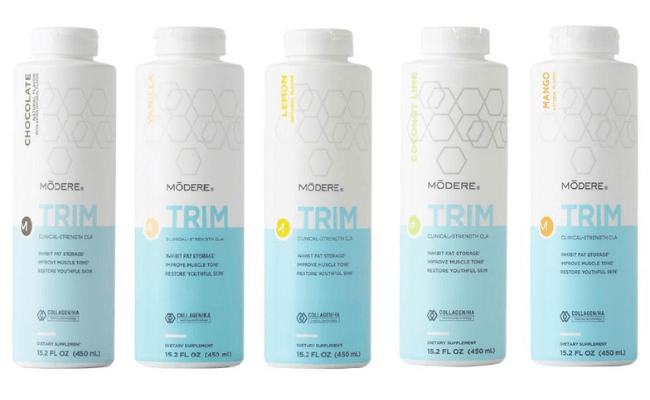 My personal guess is that the results depend from person to person. But if used right, their products could assist in losing weight.
In order to aid in weight loss, Modere uses components that can be found in hundreds of other weight-loss products, including:
Caffeine – A stimulant with widespread use in the entire world is caffeine. Research has demonstrated that caffeine can aid with weight loss.
Green Tea – Green tea has a lot of antioxidants and EGCG, both of which may aid with weight control.
Green coffee beans – Suffice it to say that science is still unsure of what to say about them. Some studies demonstrate no impact on weight loss, while others suggest a possibility.
Related MLM Review: Jeunesse
Is Modere a Multi-Level Marketing Scheme?
Modere develops a series of health products. And it is also a multi-level marketing scheme.
They do not invest as much money in advertising and marketing as a great deal of these sorts of companies. That's due to the reality that they allow you to do it for them!
In return, you can earn payment from any kind of sales you make. Furthermore, you make benefit offers for utilizing people under you to do the selling for you.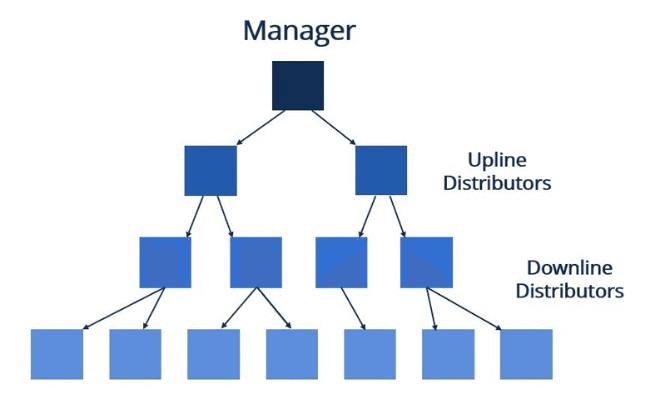 This suggests that you make payments from the sales of people under you. Doing this type of advertising is among the major factors people frequently have a tendency to connect Modere with a pyramid plan.
More about this later in my Modere MLM review…
How Much Does It Cost To Join Modere MLM?
As of the right moment, Modere Social Marketers can join for $39.99.
As opposed to this, the Modere website asserts:
The XM Collections immediately satisfy the requirement of "adding up to 500 points on your first purchase and 75 points on SmartShip to qualify for the XM Program."
If you meet certain objectives during your first month with Modere, the XM program offers a number of incentives.
To reach the 500-point requirement on your initial order, you can spend $359.99 on an "XM Launch Pack."
You must also have 75 points worth of merchandise set to ship every month to reach the $400 total.
Do Modere Consultants Get A Discount?
Yes, discounts are offered to Modere Consultants.
When clients set up a recurring monthly purchase with SmartShip, moderate consultants can save 5% or more, up to 15%. Your savings will increase as you place larger orders for more goods.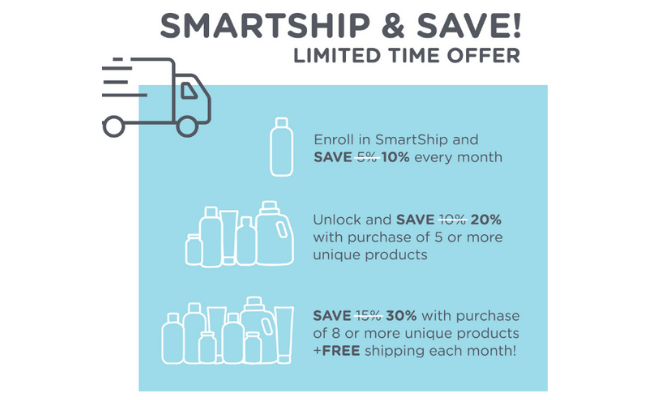 When you recommend Modere to a friend and they place their first order, they will receive a $10 discount and you will earn a $10 credit against a future purchase.
With $10 to spend on anything Modere, you can have your cake and eat it too on your birthday.
How Much Do Modere Reps Make?
People that join up with Modere frequently only make a 5% commission on purchases unless they are higher in the ranking system. To earn more money, consultants must amass more "client points." Let's look at their pay structure.
To learn more about Modere MLM scheme, check out Hannah's video below…
How To Make Money With Modere MLM?
There are only 2 ways you can make money as a Modere distributor:
Sell Modere products and earn a commission
Recruit people and earn bonuses from the sales your downline makes
In my opinion, the only way you can make constant good earnings from Modere is by hiring many people. And in the next section of my Modere MLM review, I'll reveal to you how much you can earn.
By the way, this is exactly the reason that individuals grumble that Modere is a pyramid scheme…
Related MLM Review: Rodan and Fields
The Modere Compensation Plan
In my opinion, Modere's compensation plan is rather complex, much like the pay plans of the majority of MLM companies. So let's go over how their bonuses are broken down.
Customers' POD Bonuses
Customer POD bonuses will make up the majority of your income at Modere. First orders from clients you've invited to the program constitute Customer POD Bonuses.
Your title will decide the commission rate, which is not immediately available. You must obtain a minimum of 300-499 Customer Points to be eligible for the first level of commission, which is 5%. (CP).
There are a total of eight levels. Reaching Platinum 3 needs 9,000 CP and 45 active clients, and it has the highest commission rate (36%) of all the levels.
That's a large number of people! The majority of members are stuck in the first few ranks (more on that later). The good news is that Modere commissions are paid every day!
Monthly Team-Building Bonuses
Building a team is, as you might think, one of the most crucial strategies to profit from Modere. You get a new title and a financial bonus when you attain a certain number of new enrollment organization points.
The following are the first few levels:
Team Leader – 800 EOP – $100
Leader of the Senior Team – $3,600 EOP
Director 1: $7,200 and $500
… and so on.
This level of Modere is only available in the US and Canada, monthly Team Builder bonuses are given every month.
Bonus For Generational Unilevel
The lack of a generational commission structure makes a multi-level marketing business opportunity ineffective.
Small commissions were made from your downline's actions to pay for these. Modere can be passed down for eight generations, however, the majority of individuals will only progress past the first two levels.
The Modere MLM offers three primary ways to make money.
When it comes down to it, making money with Modere just involves following the standard MLM formula: recruits, build a team and earn bonuses.
To learn more about Modere compensation plan, check out Justin's video below…
Can You Make Money With Modere MLM?
Yes, you can make money selling Modere products and even by recruiting people to your team. According to Modere, achievement depends on three important factors. Obtain clients, become a team leader, and develop a leader.
Based on the difference between the wholesale price and retail price, the commission structure is determined. Depending on the volume of your monthly orders, this comes to between 10 and 20%.
You can see what the Modere payment structure looks like in the table below…
As payment, Modere employs a point system. Point values are assigned to each item. Each time you add a new member to your team, you also receive $50.
You will receive a commission of 5–10% of each sale made by your team. Without a team, none of this is important.
Related MLM Review: Nu Skin
Is Modere MLM a Scam?
Modere is not a scam. It's yet another business whose reps sell its products to generate revenue. The company's success has been secured even if the representatives don't sell any products to clients thanks to the products they have acquired.
In this manner, goods are continually being sold. Who purchases them doesn't really matter.
Modere is a health and wellness Multi-level Marketing business that focuses on supplements, house care, and anti-ageing goods.
Modere is a rebranding of business Neways International due to the number is problems they have actually had with the FTC. It has an international presence, with offices in over eight countries.
So if Modere was a scam, it would have been closed by FTC a long time ago…
My #1 Recommendation: If you are looking for a way to make money online where you don't have to sell products or refer a friend to earn money, then I recommend checking Affiliate Marketing. 
Here you can earn a full-time income build your online business and can work from the comfort of your home.  This is the business model that I always recommend to beginners.
Affiliate marketing is straightforward to get started, and the earnings potential is almost unlimited.
To get started with affiliate marketing the right way, all you need is proper and high-quality training. And below is the exact system I used to go from earning $0 to $1000's per month with affiliate marketing!
THE BEST WAY TO MAKE MONEY ONLINE IN 2022 >>
Is Modere MLM a Pyramid Scheme?
Due to the truth that Modere members make money both by marketing products and likewise employing new members, it is safe and secure to say that Modere is not a pyramid scheme.
Nonetheless, thinking that this is still multi-level advertising, do not anticipate earning money if you have no strategies for recruiting people. Hiring will make you significantly far more money than real product marketing.
And this makes Modere resemble a pyramid system in camouflage, doesn't it?
So why do so great deals of people assume that Modere is a pyramid plan? It is because of the truth that it's possible for you as an agent to sell your products to earn settlements.
But it is mostly also due to the fact that you can make money by hiring a lot of people right into the multi-level advertising and marketing plan.
That's the most significant factor some individuals call Modere a pyramid scheme in disguise …
As I stated in my review up until now, Modere is not a scam pyramid scheme. There are no straight repayments simply for getting people to register.
To put it simply, the business offers real products for individuals. Having that said, although not legitimately a pyramid, whether you consider Modere a pyramid system depends upon your perspective of these plans.
Related MLM Review: Arbonne
Do I Recommend Modere MLM?
If you have been reading my blogs and reviews, then you know that I don't recommend MLMs because they have a low success rate, most times are expensive, and you have to sell to your friends and family.
That said, although Modere MLM is legit, I still don't want to recommend it in my review. Here are the top three reasons why I don't promote this company…
Complicated Compensation Plan
We looked at a lot of MLM organizations, and we discovered that Modere has a very complex payout structure. Since Modere uses multiple points (OP, CV, EOP, etc.) and has two different types of distributors (Promoter and Builder), distributors may find it challenging to comprehend how much money they make.
It can be difficult to calculate income, and distributors need to have substantial downlines and high sales to receive a respectable commission.
The Products Are Overpriced
If we compare Modere items to the retail market, they are expensive like most MLMs.
Distributors must acquire products regularly, which is a strain, therefore they stockpile to keep and expand their ranks. As a result, to succeed in MLM, one must acquire the necessary abilities.
Not only that, but Modere products have also been at the centre of numerous disputes.
Controversies
For making false statements about the health and financial performance of Covid-19, Modere received a warning notice from the FTC in April 2020. The illegal promotion of goods and opportunities was attributed to Modere by the FTC.
The company was accused of stealing the distributors from Nerium in 2016 and Isagenix in 2020, respectively.
The majority of Asian countries saw Modere's operations end in 2018. These markets may be the target of less popular and more expensive products.
Related MLM Review: Herbalife
What I Like About Modere MLM
Transparent company

Annual product updates

No harmful ingredients in their products
simple and easy to follow
30 days money back guarantee
What I Don't Like About Modere MLM
New members make very little money
Little if any training is provided to new members
There are some joining costs
Base commissions reset each month
Modere MLM Review – Conclusion
These MLMs all highlight the fantastic incentives you may earn by rising through the ranks. The substantial financial incentives are highly tempting. However, that is rarely the case in practice.
The truth is that hardly many people rise to the ranks and prosper financially. Many people earn very little money.
Additionally, I couldn't discover any mention of training anywhere. That ought to be understood. Without the necessary training, how can you expect to sell products? You live yourself clueless because you don't know what to do.
Thanks for reading my Modere MLM review. What do you think? Is it a scam or legit? Is Modere a pyramid scheme?
Before you leave…
There are a lot of ways to make money online that are completely ethical, and you can help a lot of other people.
One of them is right below so keep reading.
Is There a Better Way To Make Money Online?
I know how hard it is to trust websites these days. There are too many scams out there, especially in the make-money-online world. I know, because I reviewed over 600+ sites so far!
See, Modere is just one of the many MLMs I have reviewed…
While searching for the best ways to make money online myself, I bumped into a program that helps you to start making money online in the best way possible.
It is a 100% legit course that helps people to create a successful affiliate marketing business.
Keep reading for more info…
How I Make Money With Affiliate Marketing
The program that I recommend as my #1 solution for making money online with affiliate marketing is based on a 100% proven and tested system.
The best thing about this method is that it is passive in terms of results and income.
In other words, you could be earning an income from your site for years and years to come because this method is so POWERFUL and overlooked by many marketers.
Just take a look at commissions that I earn passively all thanks to affiliate marketing.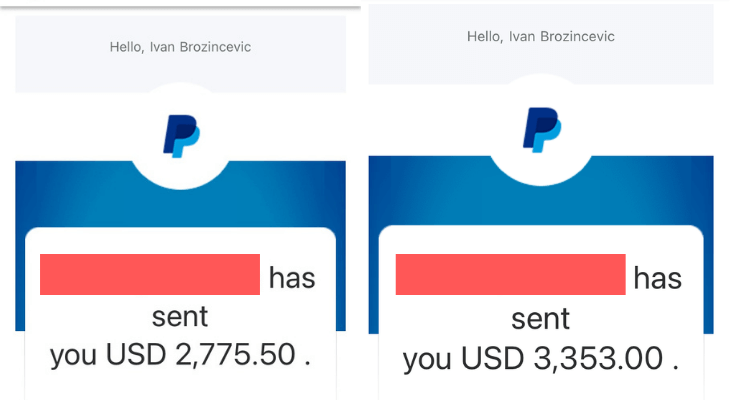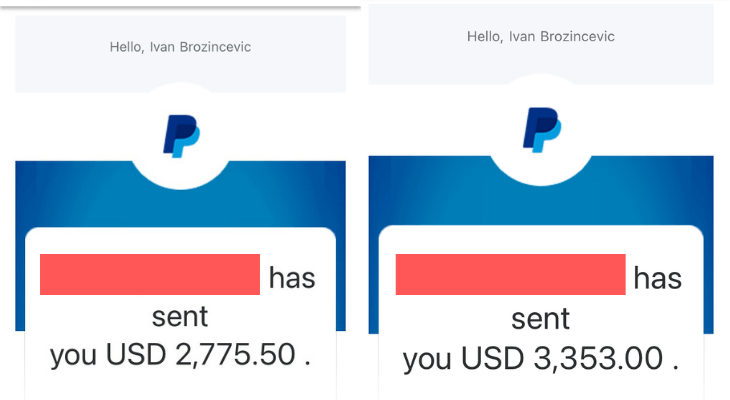 If you want to learn more about how you too can start making money online with affiliate marketing, click the button below!
After evaluating over 600+ programs on the web, my conclusion is easy. This is the best course to learn about ins and outs of affiliate marketing.
And if you're looking for the very same, click the button below!
THE BEST WAY TO MAKE MONEY ONLINE IN 2022 >>
And don't forget to share this Modere MLM review with your friends and family! 
All the best, Alex. contributor @freeaffiliatemarketingbusiness.com
Related MLM Review: Modicare