Welcome to my Modicare MLM Review. Is it a legit company to make money online or a scam? You are probably thinking: if Modicare is a pyramid scheme, should I promote it? 
Well, we will soon find out.
Throughout my Modicare MLM review, you can rest assured that you will get an honest and unbiased review from me.
I have tried and tested more than 600+ courses, scams, and schemes to find the best way to make money online.
That is why, in this review, I will show you what Modicare is and how its MLM scheme works. This should give you a clear understanding of the company and allow you to decide if it is worth your time or just another scam.
Keep reading to learn more.
Modicare MLM Review – Overview
Product Type: Modicare
Owner: Samir Modi
Price: Free
Recommended?: Read my review to find out!
Overview: Modicare is an Indian multi-level marketing company promoting different products from which members can make money.
As a networking brand, you will also earn by recruiting other people and bonuses.
However, the question is, will this help you achieve financial freedom?
Moreover, is it worth your time considering that the health and wellness niche is already saturated by different brands?
Find out everything you need to know in this unbiased Modicare MLM review!
Alternative: My #1 recommendation is a top affiliate marketing course that helps to build a successful online business from scratch! I used this exact system to go from $0 to earning $100 per day! Learn more below!
THE BEST WAY TO MAKE MONEY ONLINE IN 2022 >>
What is Modicare?
Modicare is the first-ever Indian-owned MLM (multi-level marketing) company in the health and wellness niche, and they sell a wide variety of products.
The company is owned by a multi-billion dollar corporation named Modi Enterprises and they are based in New Delhi, India.
Modicare was founded by Samir Modi in 1996. Samir is the grandson of Gujarmal Modi, the founder of Modi Enterprises.
Samir has been in the family business since 1992, and he manages the tobacco business of Modi Enterprises.
In 2003, Samir Modi launched a cosmetics brand named Colorbar Cosmetics under Modicare.
Samir is also the executive director post for Godfrey Phillips India, and not just that, he is also one of the directors of Indofil Industries Ltd.
Just like any other multi-level marketing company, they offer an opportunity to make money once you sign up.
And in the rest of this Modicare MLM review, I'm going to explain how it works, and whether or not Modicare is a pyramid scheme or a legit way to make money.
Related Review: Modere
How Does Modicare MLM Work?
Just like other MLM companies, there are two ways to make money with Modicare. And that is:
Selling products
Recruiting members
These are the basic ways to make money in Modicare. You can also earn money by receiving bonuses and benefits.
However, the majority of the benefits are only available to those who have a downline.
You will learn more about this when you go to the compensation plan part of the Modicare MLM review.
What is a downline? A downline is the people who work under you. These are the people you directly invite to join the company.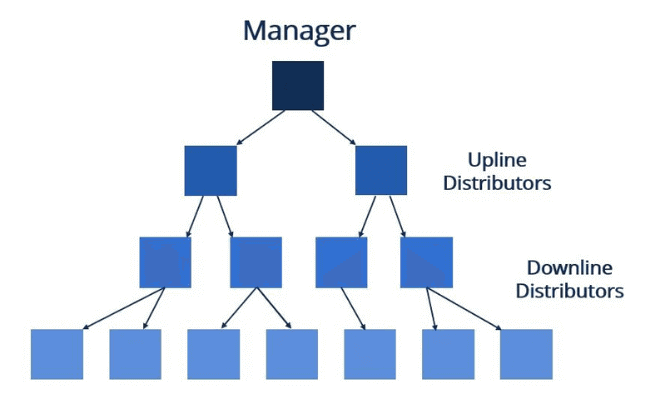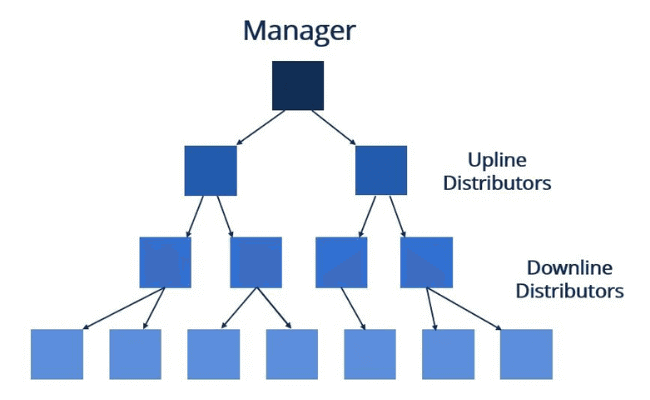 MLMs help their members learn how to grow their downlines by giving them tips and tricks on how to do it.
The issue is that the procedure is easier to state than to do. Also, not everyone is interested in joining the MLM company, as some only want to test their products.
Some people don't have the time to do this kind of job because it is a time-consuming pastime.
It's not just that you must also adhere to monthly quotas and failing to do so would result in your dismissal from the company.
Let me remind you that the MLM business model is not sustainable, as there are times when you will run out of people to recruit.
Also, MLM's main focus is not the product, and the only thing that they focus on is how many you buy and how many people you can bring in.
How To Join Modicare MLM?
Modicare is free to join, which is good because you do not have to pay any costs like membership fees or annual fees.
However, if you want to earn commissions, you need to buy their products, which would cost you at least 300 PBV.
If you want to become Modicare consultant and sell their products, you should have below scanned documents:
 ID or Address proof
Valid Email-Id
Mobile Number
PAN Card (optional)
What Are Modicare Products?
Modicare markets a range of products spanning personal care, agriculture, home, nutrition, auto, jewellery, technology, health, and wellness.
They do have a lot of products to choose from on their website as it has a complete catalogue with retail pricing.
Modicare products are manufactured in-house and they are produced in their R&D centres by the company's experienced technical staff.
All the products are manufactured to Indian tastes and formulated according to international standards.
Related Review: Atomy
What Is Modicare Compensation Plan?
The compensation plan supported by Modicare is simple and gives new consultants and business builders a more favourable opportunity to make money and get rewarded for their efforts. It's known as the Modicare Maximizer Plan.
One of the main benefits of the Modicare MLM Plan is that it is your business. How hard you work is entirely up to you.
Here is how Modicare MLM compensation plan works:
Purchases made by retail customers.
Purchases are made through ModiCare affiliates.
Recruited for ModiCare affiliate purchases.
Also, paid out by Unilever team-level generations, points-based incentives are the company's primary form of a commission payment.
If this sounds too complicated, check out the Modicare MLM compensation plan walkthrough video below:
Retail Commissions
Modicare offers 20% commissions on retail customer product orders. The difference between the wholesale and retail price is used to pay retail commissions.
Consultants will receive a 7% accumulated performance bonus.
Senior Consultants will receive a 10% Accumulated Performance Bonus.
Associate Supervisors will receive a 13% Accumulated Performance Bonus.
Deputy Supervisors will receive a 16% accumulated performance bonus.
Supervisors will receive a 19% accumulated performance bonus.
Directors will receive a 22% accumulated performance bonus.
The accumulated performance bonus is determined by adding up the PV provided by the affiliate or any affiliates they recruited.
The recruited people are paid a percentage of the commission, but that depends on their level, with the difference going to the qualifying affiliate.
If you produce more than 200 PV and more than 6000 GV (accumulated) in one month, you are eligible for a 10% Performance Bonus.
Director Bonus
Every month, Modicare puts 14% of company-wide sales volume in the Director's Bonus pot.
It is a uni-level compensation structure that is used to pay the director bonus. It also puts an affiliate at the top of a uni-level team, with any affiliate they invite or hire positioned directly underneath them.
Outbound Travel Fund
Modicare business puts 3% of the company's sales volume into the Outbound Travel Fund every month.
The Outbound Travel Fund is used to contribute to travel rewards given by the organization.
People with the rank of Senior Director or higher are eligible for the share of the travel fund, which is measured using Director Bonus points.
Dream Vehicle Fund
The business contributes 5% of total monthly sales to the Dream Vehicle Fund.
A vehicle that has been pre-approved by the corporation is purchased using the Dream Vehicle Fund.
Senior Executive Directors and higher-ranking Associates are qualified to receive a share of the Dream Vehicle Fund for the fourth month of continuing rank qualification.
The maximum monthly reward from the Dream Vehicle Fund for each affiliate is Rs. 100,000.
Dream Home Fund
The Modicare company donates 3% of its monthly sales total to the Dream Home Fund each month.
People who want to buy a house can get assistance from the Dream Home Fund. Even though it isn't specified explicitly in ModiCare's compensation package, I believe this to mean mortgage payments.
Presidential Directors and higher-ranking affiliates are qualified to receive a share of the Dream Home Fund beginning with the sixth month of continuing rank qualification. The Dream Home Fund is determined using the Director Bonus points.
The maximum monthly reward from the Dream Home Fund is Rs. 120,000 for each affiliate.
Related Review: Tupperware
Is Modicare MLM Pyramid Scheme?
It is safe to conclude that Modicare is not a pyramid scam because its members can make money by both selling services and signing up new people.
However, given that Modicare is still an MLM, do not anticipate earning money if you have no intention of recruiting new members. Recruiting is highly encouraged and will pay you substantially more than selling genuine products.
This really makes Modicare appear to be a cloaked pyramid scheme, doesn't it?
Modicare is not a pyramid scheme.
My #1 Recommendation: If you are looking for a way to make money online where you don't have to sell products or refer a friend to earn money, then I recommend checking Affiliate Marketing. 
Here you can earn a full-time income build your online business and can work from the comfort of your home. 
This is the business model that I always recommend to beginners.
Affiliate marketing is straightforward to get started, and the earnings potential is almost unlimited.
To get started with affiliate marketing the right way, all you need is proper and high-quality training.
And below is the exact system I used to go from earning $0 to $1000's per month with affiliate marketing!
THE BEST WAY TO MAKE MONEY ONLINE IN 2022 >>
Modicare Red Flag
Low-income potential
Regardless of the type of MLM, success is extremely uncommon.
This is because they frequently make demands that are impossible for members to satisfy, such as exceedingly high quotas. Even though they put in a lot of effort, if they can't sell their products, they will continue to lose money.
They will be fired from the company and any merchandise they have will be destroyed if they don't fulfill the monthly quota.
Because of the financial hardships of their members, MLMs typically become well-known. That is precisely how their company runs.
Recruit
If you want to become a successful Modicare distributor, follow these steps.
You'll see that recruitment is much more lucrative than merely selling things if you chose to look at their compensation plan in the following section.
In other words, you might make a lot more money if you build a downline.
It's an MLM.
Due to the MLM nature of this business, many people tried and failed to succeed in it. In actuality, 99% of people that join MLMs do not succeed financially and do not even recoup their original investment.
Lack of transparency
Without a doubt, Modicare is among the greatest MLMs in India. However, one of its weaknesses is that several important details, including the revenue disclosure statement and information on the chemicals in its products, are missing from its website.
Although there is no information about a foreign branch office on the corporate website, it claims to have one in Nepal. They do contain some information, but it is not all apparent.
Related Review: Cutco
Is Modicare A Scam?
It's not a fraud; Modicare is real. As of the 1990s, they have been in the industry.
It is unquestionably not a scam because the business has been in operation for more than 20 years and is therefore a long-standing, established one.
I advise you to wait if you believe that this is sufficient justification for you to seize Modicare's purported opportunity immediately. Don't go signing up for this company straight away because this is just the most elementary thing.
Furthermore, it is a legitimate MLM organization that runs lawfully in India. I don't believe it's worth your time, though, given that so many of its members have expressed dissatisfaction with its reward structure.
I advise you to conduct in-depth research on the MLM first before making your selection.
Alternative: My #1 recommendation is a top affiliate marketing course that helps to build a successful online business from scratch! I used this exact system to go from $0 to earning $100 per day! Learn more below!
THE BEST WAY TO MAKE MONEY ONLINE IN 2022 >>
What I Like About Modicare
They have been around since the '90s
Variety of products
What I Don't Like About Modicare
Focus more on recruiting 

Low-income opportunity

Lack of transparency
Related Review: Arbonne
Final Words and HONEST Recommendation
I want to give you a couple more tips before I wrap up our Modicare MLM review.
After reading this review, I'm confident that you were able to get the answers to your Modicare-related questions.
It's been a pleasure having you along for the ride. Let me provide you with some more advice before you go.
Considering what that hunbot mentioned about financial success, I have no doubt that this is the primary factor in your interest in Modicare.
All of us are trying to keep our employees during these difficult times and are wishing for pay increases in order to make ends meet.
The outbreak slowed everything down, although the costs of commodities keep rising.
The company Modicare is not the ideal choice for you to pursue if you want to earn some extra money, according to my research of this organization.
The company places more emphasis on hiring new employees than on closing sales, which suggests that your main priority is to make the company more money rather than focus on your own business.
Do you remember your first motivation for joining this MLM? Really, no.
Therefore, it would be wiser to hunt for a better alternative than to join this company.
Thanks for reading my Modicare MLM review. What do you think? Is it a scam or legit?
Before you leave…
There are a lot of ways to make money online that are completely ethical, and you can help a lot of other people.
One of them is right below so keep reading.
Is There a Better Way To Make Money Online?
I know how hard it is to trust websites these days. There are too many scams out there, especially in the make-money-online world. I know, because I reviewed over 600+ sites so far!
See, Modicare is just one of the many MLMs I have reviewed…
While searching for the best ways to make money online myself, I bumped into a program that helps you to start making money online in the best way possible.
It is a 100% legit course that helps people to create a successful affiliate marketing business.
Keep reading for more info…
How I Make Money With Affiliate Marketing
The program that I recommend as my #1 solution for making money online with affiliate marketing is based on a 100% proven and tested system.
The best thing about this method is that it is passive in terms of results and income.
In other words, you could be earning an income from your site for years and years to come because this method is so POWERFUL and overlooked by many marketers.
Just take a look at commissions that I earn passively all thanks to affiliate marketing.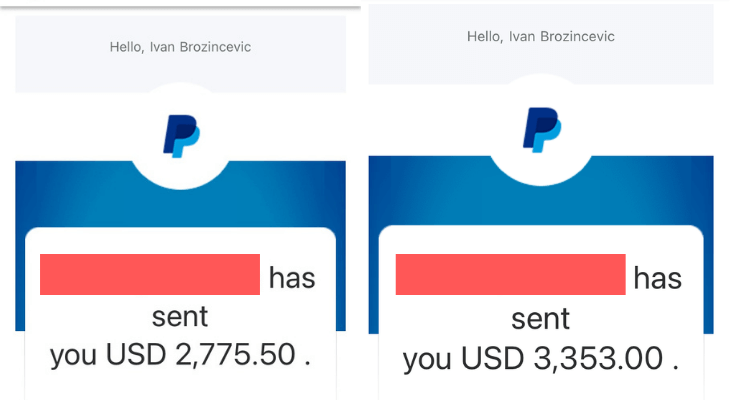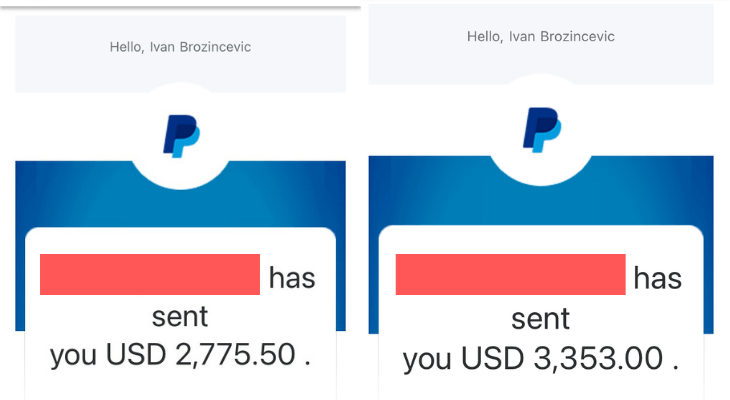 If you want to learn more about how you too can start making money online with affiliate marketing, click the button below!
After evaluating over 600+ programs on the web, my conclusion is easy. This is the best course to learn about ins and outs of affiliate marketing.
And if you're looking for the very same, click the button below!
THE BEST WAY TO MAKE MONEY ONLINE IN 2022 >>
And don't forget to share this Modicare MLM review with your friends and family! 
All the best, Alex. contributor @freeaffiliatemarketingbusiness.com
Related Review: Shaklee