Here we have another ClickBank software that makes bold promises about making hundreds per day. More precisely, they claim you can make $547 per day. Let me show you why this won't work. Welcome to My Mobile Money Pages scam review. 
Product Name: My Mobile Money Pages
Product Type: Affiliate Marketing Software?
Owner: Andrew (fake name)
Price: $39.95+ Upsells
Recommended?: No!
Quick Summary: MMMP is a 'get-rich-quick' scheme. They claim that you can make money by working only five minutes per day, which is outrageous. This software is going to build outdated websites, and it uses something called content spinner to get visitors. It's not possible to get traffic that way, which makes it worthless. I don't recommend shady products like this.
If you are looking for a PROVEN WAY to make money online, make sure you click the button below!
CLICK HERE TO DISCOVER THE BEST WAY TO EARN AN INCOME ONLINE >>
During the sales pitch, the owner of this miraculous software claims that you can make hundreds easily, and everything is automated. Meaning, you can get rich quick with little to no work. That's what they say. However, the truth is that My Mobile Money Pages is a scam.
Surprised? I know you're not because you are smart enough to search for a review first. By the way, congratulations on researching before getting into things head-first.
I know it's hard to trust people on the net these days. But if you are looking for something real, check out this genuine way to make money with affiliate marketing.
Within this My Mobile Money Pages review, I show you what this software is all about, how it works, how much could it cost you to if you join. Most importantly, I'll show you a few warning signs that you need to be aware of before going any further.
What is My Mobile Money Pages?
In a few short words, the owner of the site claims that My Mobile Money Pages is an automated software for making money online. Allegedly, it's some kind of software that creates websites for you. Then, you can connect your sites to Amazon or eBay to make money.
Sounds familiar? It's called affiliate marketing. And Andrew claims that you can make $$547.43 daily! While making money is possible, you'll need a lot more than this to make that kind of money per day, trust me.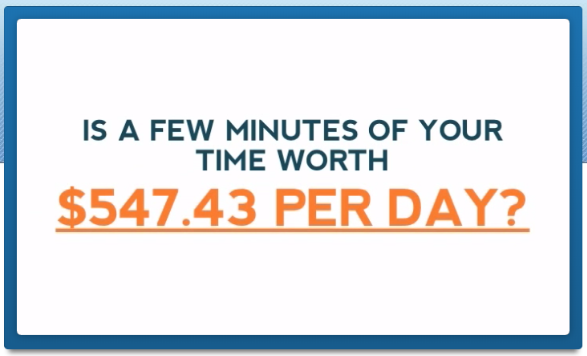 During the sales pitch, Andrew claims that you don't need any tech skills to make money with his software. Also, and this is actually a ridiculous claim, he says that you can work a few minutes per day to make money while I don't even have to bother telling you that it's impossible.
Honestly, the whole sales pitch for My Mobile Money Pages looks like a scam. And all those claims that Andrew has been making, to me, sound like another 'get-rich-quick' scheme.
How Does My Mobile Money Pages Work?
I don't know about you, but Andrew hasn't told us how exactly this magical software of his works. So I did some research to learn more about and discovered that My Mobile Money Pages does not work at all. It is supposed to build mobile-friendly websites for you, but then what? How would you make money? You can build mobile-friendly sites here too, and it's free.
As I mentioned earlier, the system works on the principle of affiliate marketing. In a nutshell, the software will create done for you sites that are connected to Google Adsense as well as sites like Amazon and eBay. The software uses affiliate links to these offers and ads so that every time someone makes a purchase, you will make money.
In reality, that's how affiliate marketing should work. And there's nothing wrong with this concept because it is how you make money online. However, there's one big problem with My Mobile Money Pages!
They Use Shady Traffic Methods
This software is using the worst possible technique for getting traffic to your site. It all comes down to one word, stealing!
You see, to get traffic to sites it creates, My Mobile Money Pages software is stealing content from other websites and then puts it on yours. Then, with the help of keywords, you can direct your content to come up in search engines where you get exposure and clicks. More click you get, the more sales you can make.
This used to work back in the days when search engines were not that 'smart.' However, since their algorithms are getting better and better as we speak, search engines will penalize sites that use duplicated content to appear in top positions.
So, when search engines discover a site that's using this method, they burry it way back in SERP and even exclude it altogether. That said, My Mobile Money Pages software is a scam that will not work because it relies on methods that are banned.
Will It Make You Any Cash?
While affiliate marketing is a legitimate method for making money online that's been proven to work; My Mobile Money Pages won't make you any cash at all. I know it's a bold statement, but let me explain some more.
You see, there's some sort of training inside that merely scratches the surface of online marketing. However, since the software is using black hat techniques to get traffic via search engines, and the training can't offer anything else other than that, you won't be able to utilize it to make money.
Based on my research, the training inside is pretty much outdated and serves only as a means to justify the price. To succeed in making money with affiliate marketing, you need a lot more than My Mobile Money Pages system offers. In my experience with online marketing, you'll need a step-by-step training that teaches legitimate traffic methods.
Making money online is a long-term game, a marathon, not a sprint. This software will not even get you off the start line, let alone help you to make money.
What's the Price?
My Mobile Money Pages is a program that sells via the ClickBank marketplace for $39.95. This is a one-time payment. However, this won't be the final price. As soon as you walk in, you're going to be welcomed with a few upsells that will raise the price for a few hundred.
Upsells
Upsell #1 – $97
Upsell #2 – $67
Upsell #3 – $197
One upsell is supposed to help you create backlinks. Another one is for keeping your access to the software, and the last one is for the DFY site in profitable niches. However, I wouldn't pay a nickel for these upsells. Based on the main products, these are rip off.
Check Out Wealthy Affiliate Instead. A Completely Safe and Legitimate Platform!
Refund Policy
As mentioned earlier, My Mobile Money Pages is a ClickBank product. This means that you can probably get a refund. They give a 60-days refund policy with no questions asked on all their products.
What's Wrong With My Mobile Money Pages?
Every time I review a product or should I say scams like this, I tend to write at least one good thing about it before I move on to negative aspects. But today, I have nothing good to say about My Mobile Money Pages. Here is a list of red flags.
1.) We Don't Know Who Andrew Is
Even though it's not a major red flag, the fact that Andrew does not show himself or give you any proof that he's a legitimate online marketer raises many questions. The internet is full of scammers. I mean, it's like a jungle. So being able to check the owner's background fills with confidence about the product.
Here is not the case. Andrew is an enigma to us. That's not a good thing and basically tells you that Andrew, or whoever he is, does not care about you or the in the success of his system.
2.) Training Is Outdated
You will get some form of education with My Mobile Money Pages. However, the training inside is severely outdated and talks very little about legitimate methods for making money online. As I said, they merely scratch the surface of online marketing and what it takes to make this business work for you.
It seems to me that the main focus is not helping you to make cash. But instead, to make the owner of this software wealthier. That's not filling with confidence, and it's a serious red flag in my book.
3.) Unrealistic Claims
Now don't get me wrong; affiliate marketing is a lucrative business. It's possible to make a few hundred per day, no doubt about it. However, these claims they make about My Mobile Money Pages are outrageous. $500 per day is not possible by working only 5 minutes per day, as they claim during the sales pitch.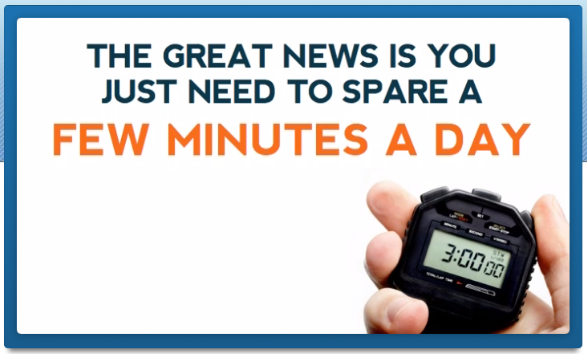 To make that kind of money, even with the best training in the world, takes at least six months to a year of hard work, if not even more. Also, the whole sales pitch has been overhyped with many other claims to get you all excited. It's called marketing, and this product is an example of how it shouldn't be done.
4.) No Traffic, No Sales
The fact that they use content spinners to rank sites in search engines is enough for me. This method might have been working back in the days when search engines where young. Meaning, they haven't had sophisticated algorithms that read content the way they do today.
You see, the whole point of SEO is to provide users with fresh and original content. Of course, you can use keywords to signal search engines what it is your content all about. But they will penalize sites that copy other people's content. That said, you won't be able to get any traffic with My Mobile Money Pages. Meaning, you won't make any sales.
5.) They Force Upsells
As shown in the price section of this review, My Mobile Money Pages will upsell immediately. The owner of this site is using the opportunity to earn even more money on every chance he gets. The software is priced at $39.95. However, when you add those upsells together, the price is $400.95! That's too much, and most importantly, it's unexpected.
The sales video has been intentionally hyped up to led you to believe that this is one of a kind deal. But the only person who is going to make money here is the owner of the site, not you.
Is My Mobile Money Pages a Scam?
You are going to get some sort of a website builder with this program, so technically speaking, My Mobile Money Pages is not a scam. One could say it's a legitimate product.
However, the whole thing is scammy in many ways. Right from the start, you are led to believe that this software will make you $547.43 daily. Then, the spokesperson goes even a step further claims you are about to make $16,970.33 monthly or about $203,643.96 annually. And how it's all done? By working only 15 minutes per day.
If making money with affiliate marketing were that easy, everyone would be millionaires by now.
Also, the software itself is crap. You will get outdated and poorly looking websites full of banners and affiliate links. That might work back in the days when affiliate marketing was still a new field. But today, people are looking for sites that breathe with honesty, and not with spammy content.
Speaking of which, the last drop that made me decide that My Mobile Money Pages is actually a scam was the fact that they steal content from other sites to get rankings. Besides, that's not only an unethical method, but it's not working anymore.
With all that being said, guys, I do not recommend this software. I believe it's an old scam and should be avoided.
Here's Something That Works!
Thanks for reading My Mobile Money Pages review. I hope that you have gotten all you were looking for. If you have any questions about this program or maybe you can offer an experience, feel free to leave them in the comment box below.
Before I let you go, let me tell you how I make money online with affiliate marketing with the help of a REAL program.
The program that I recommend over scam sites has nothing to do with getting rich quick. That's not how making money works. However, the point that I want to stress out is that it could work if you know how and where to start.
Wealthy Affiliate has been and still is the best online platform for making money online. These guys can teach anyone how to become a successful affiliate marketer. The best thing is, it entirely safe and free to join. No BS, no upsells.
These guys have helped thousands of regular people like you and me to make money online and even quit our 9-5's. Make sure to click the button below to learn more! ?
CLICK HERE TO DISCOVER THE BEST WAY TO EARN AN INCOME ONLINE >>
If you need any help or you have a question, feel free to contact me!
All the best, Ivan.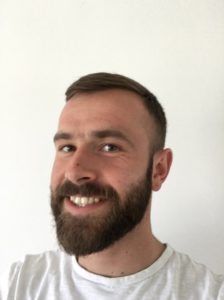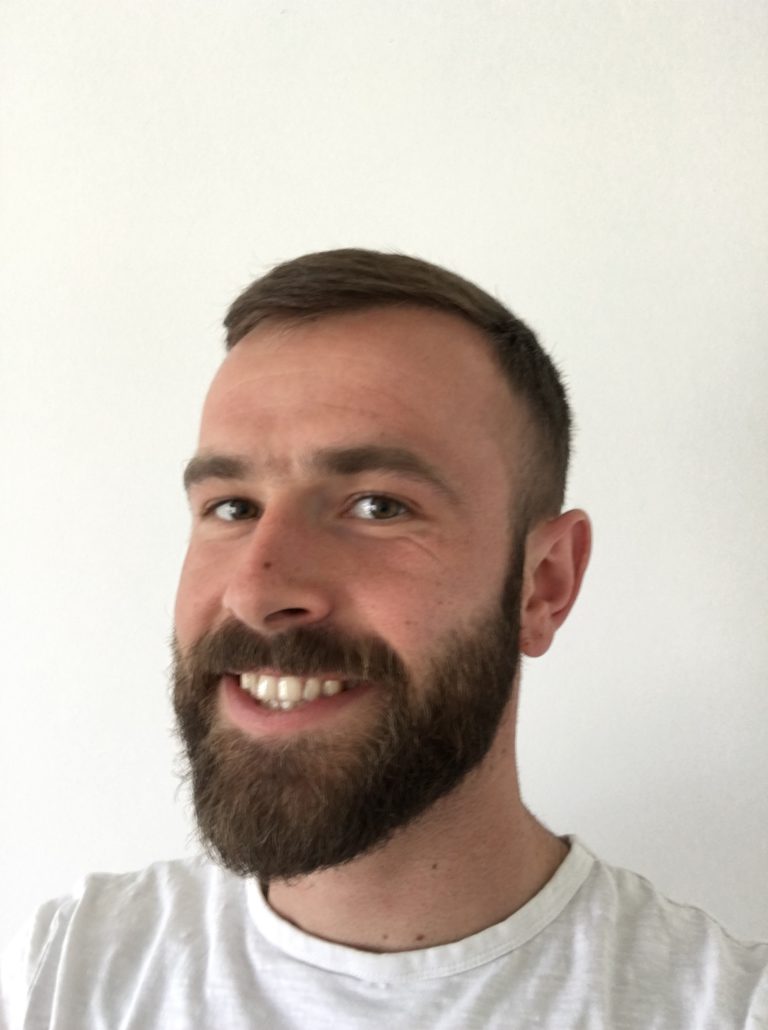 Founder, and CEO @freeaffiliatemarketingbusiness.com