Welcome to my Profits Passport review.
I was invited to join a system that will allow me to make commissions on autopilot. The same one that you want to learn more about.
So is it legit? Or is Profits Passport a scam?
In this Profits Passport review, I'm going to lead you through the whole thing so that you don't have to risk your money and waste your time.
I'm going to be showing you how it works, how much could this opportunity cost you, what is inside, how much it costs to get started, and more!
Keep reading to find out what the real deal behind this offer is.
Profits Passport Review – Overview
Product Type: MLM
Owner: David Dekel
Price: $50 to $100,000!
Money-Back Guarantee: No
Recommended: NO!
Quick Summary: Profits Passport is a high-ticket sales funnel designed to redirect yours to several online schemes (even one pyramid scheme!) where you will get a chance to spend a TON of money on various membership levels.
Technically, Profits Passport is not a scam per see. However, this offer is not going on my list of recommended ways of making money online. This is the best for an owner who earns commissions recommending scams.
On the bright side, you can get the same opportunity to rip off inexperienced newbies and earn commissions promoting the same scams, schemes, and worthless offers.
Take my advice and check out my #1 recommendation below instead!
My #1 recommendation is a legitimate training that made me go from $0 to earning $100's per day with my own legitimate online business.
THE BEST WAY TO MAKE MONEY ONLINE IN 2023 >>
What Is Profits Passport?
Profits Passport is a marketing system created by David Dekel who claims that he could help you to earn massive commissions on complete autopilot.
His website claims that you could start earning up to $2,000 in cash payments and up to $16,500 in additional passive commissions sent to your inbox.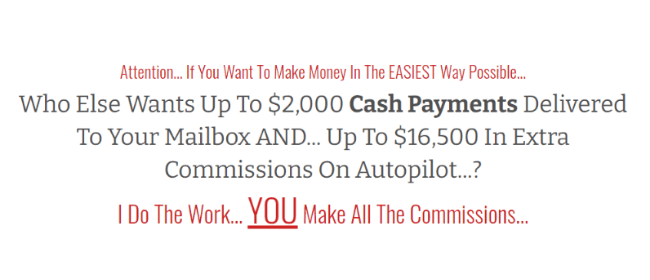 Whenever I hear those promises, I have to admit, I get suspicious.
So is Profits Passport a scam or legit?
Well, truth be told, it could be both. It's basically a shady marketing funnel created to funnel you to five different digital products (I'll reveal them all in the next section of my Profits Passport review).
You'll have to purchase each product to qualify for commissions.
These products could cost you from $50 to $100,000! On top of that, to make money after you buy these products, you'll have to invest more money into solo ads (traffic).
In a nutshell, it's a sort of multi-level marketing system where you're referred to products that you have to buy to promote to others.
However, there are a few problems with this offer.
First of all, there's no training inside that could help you to establish a legitimate online business. And secondly, this could cost you a lot of money down the road.
I have a feeling that Profits Passport is a cunning system designed to make the owner a lot of money by making you believe that you'll make tons of cash if you follow through.
How Does Profits Passport Work?
The first step is to register your email address. Once you do so, you'll get access to a Profits Passport webinar with David and a few of his members.
FYI, I sat through the webinar and did not find anything worth mentioning.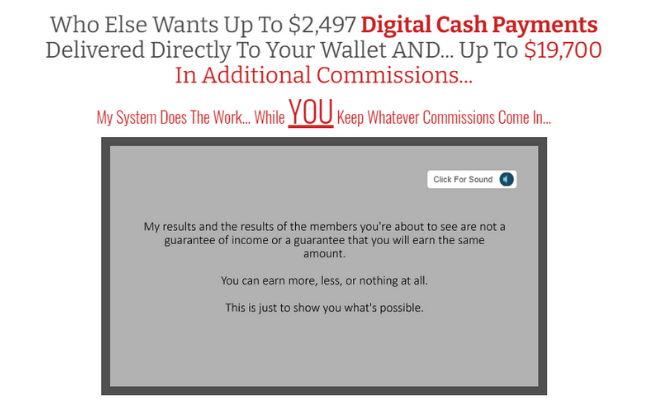 The second step is to open your free account to get access to five different income streams. These are the products that I was talking about earlier.
Easy1Up
Funnel X Advance
ROI Panel
Udimi
OPM Wealth
Your task will be to register for each product and grab your unique affiliate ID so that you can promote those same products using the Profits Passport funnel.
However, you'll have to buy those products to get your affiliate ID. Otherwise, you can't earn commissions.
Income Stream #1 – Easy1Up
Easy 1Up is the first income stream that you'll have to join. This is also an MLM scheme created by Peter Wolfing.
And this is not the only MLM scheme operated by Peter Wolfing. You can find him behind Direct Mail Pro and many other overpriced MLM schemes.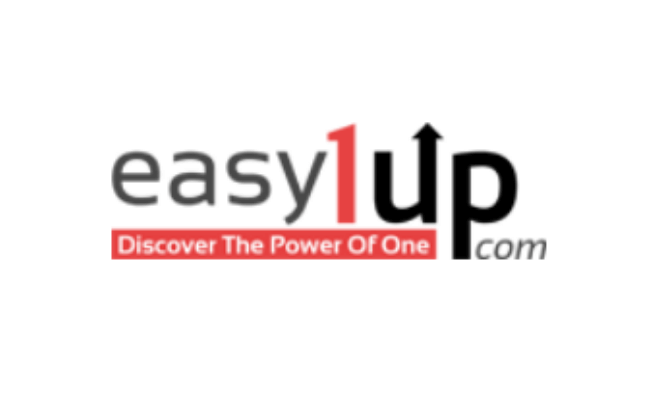 Once you join Easy 1Up, you'll get a chance to purchase various memberships that will allow you to earn more with each membership you own.
Here's the breakdown of Easy 1Up memberships:
Elevation – $25
Elevation Elite – $100
Vertex – $250
Vertex Elite – $500
Vertex Pro "Connect" – $1,000
Vertex "Live" – $2,000
For example, if you're on a Vertex level, you can earn commission only on that level and those below. If your referral goes up and you're not on that level, the sales get passed to the person above you.
Income Stream #2 – Funnel X Advance
The second income stream within the Profits Passport funnel is called Funnel X Advance, a pay-per-lead system.
With this offer, you'll earn $1 each time you send a qualified lead. Also, you'll get access to a set of digital products and membership levels as well.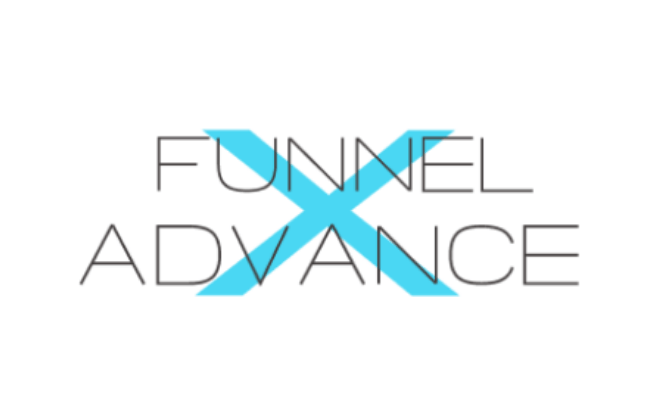 Funnel X Advance has 3 paid levels and pays 50% commissions one-tier.
Builder – $200
Super Affiliate – $597
Leader – $1,997
More or less, Funnel X Advance is another high-ticket MLM scheme.
Income Stream #3 – ROI Pannel
The third Profits Passport Income Stream is called ROI Pannel. This is a lead management system.
In other words, you can use this tool to track your links for marketing campaigns. If you know what ClickMagic is, then you will understand this one as well.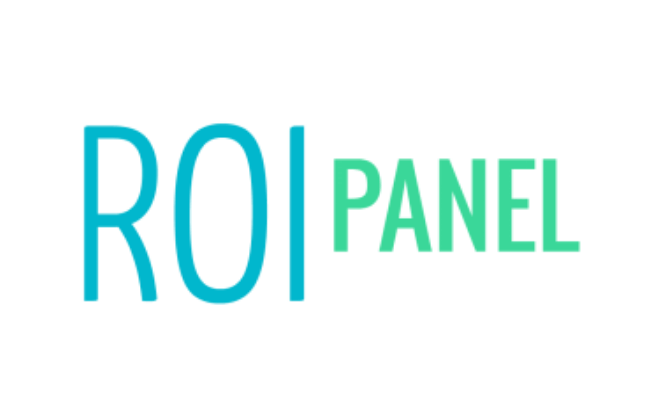 ROI Panel pays 50% commissions on three different packages:
Beginner 3000 clicks per month – $197
Advanced 15000 clicks per month – $597
Master  65000 clicks per month – $1497
ROI Panel is actually a recommended product. However, the problem with Profits Passport is that they just show you how to buy and sell these offers.
In other words, I doubt that you'll have any use of the ROI Panel unless you get self-educated.
Income Stream #4 – UDIMI
The fourth income stream within the Profits Passport system is UDIMI, a solo ads marketplace where you can buy or sell advertising space.
This is also going to be a recommended source of traffic for your own Profits Passport campaigns.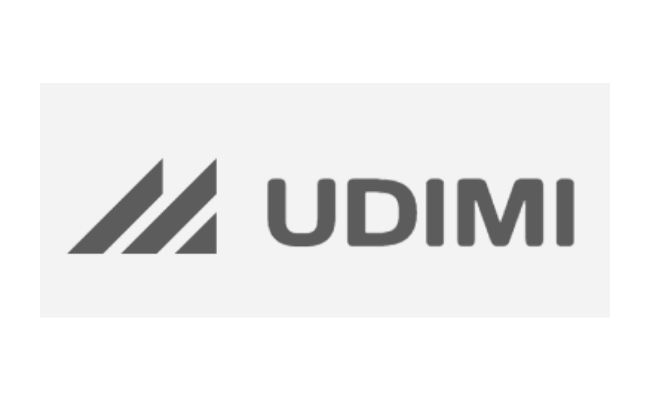 Udimi is a legitimate advertising marketplace and I would promote them myself. They pay a 15% commission on all solo ad traffic you refer.
For example, if you recommend a solo ad in value of $200, you will earn $30. There is also a Prime monthly membership that allows you to earn 50% from all Prime subscription referrals.
Income Stream #5 – OPM Wealth
Lastly, OPM Wealth is the fifth income stream that you can leverage through the Profits Passport funnel and the most controversial one.
OPM means "Other People's Money." A funny name that basically describes this scheme very well.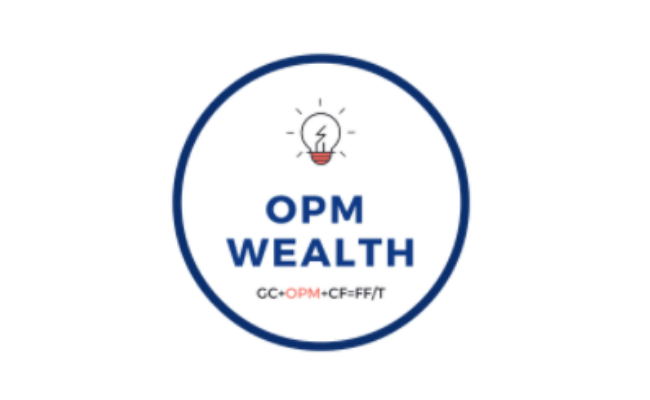 See, OPM is a high-ticket program owned by Stefan Dessalines that forces you to buy several membership products. You can join for free, but there's no value in free membership.
Here's the breakdown of products:
Hermes – cost is $2,000
Apollo – cost is $5,000
Athena – cost is $8,500
Poseidon – cost is $14,500
Zeus – cost is $27,500
The reason why it's called OPM is that they will show you how to get loans if you can afford a membership!
Can you imagine getting a loan to buy some shady MLM? No sir!
OPM is basically a pyramid scheme in disguise and a very NOT recommended program.
All these income streams are highly suspicious. Some of them are even proven scams! So basically, you're led to promote scams to scam other people.
So is Profits Passport a scam then?
Is Profits Passport a Scam?
There are some indications that Profits Passport is a scam. However, in reality, it's a greasy marketing funnel designed to lead you to all these MLMs, tools, and schemes from the above.
See, each time you buy into one of these programs, David Dekel earns a commission.
Nothing is wrong with recommending products and earning commissions. This is something that a lot of people are doing to earn an income online, myself included.
However, the problem with Profits Passport is that it promotes scams and practically illegal pyramid schemes.
On the bright side, David is showing how to buy traffic, use funnels, grab email addresses, send promotions, and earn commissions as well.
So technically speaking, the whole system could actually work.
That is if you don't have problems with recommending scams and utter garbage of products to people like yourself who are looking for an honest way to make money.
And another thing…
Most of those schemes within the Profits Passport funnel require a significant investment.
For example, just OPM could cost you up to $57,500 alone! Moreover, they will force you to get a loan if you can't afford all those memberships.
Think about it…
Why would you get a loan to promote shady MLMs, pyramid schemes, and scams?
Overall, I don't trust the Profits PAssport scheme and I really really really urge you to stay away from it.
What I Like About Profits Passport
There's absolutely nothing that I like about this system. Profits Passport might not be an outright scam, but in my mind, it's very close.
What I Don't Like About This Offer
Lack of transparency
Promotes high-ticket high-risk investments
Some income sources are practically illegal (OPM Wealth)
No training or step-by-step videos
Lack of transparency
While being pitched to join Profits PAssport, you don't get a chance to learn what it is really about, but you are asked to spend money as soon as you join.
This is a red flag!
You should never pay money upfront, no matter how good an offer sounds.
Promotes scammy high-ticket high-risk investments
Those income sources inside Profits Passport are all high-ticket schemes that carry a lot of risks. You're led to promote these to make money without any guarantees.
The only guarantee is that the owner is going to make money off you if you join them, which is in my opinion, the main idea behind Profits Passport.
Some income sources are practically illegal (OPM Wealth)
Let's take OPM for example. This pyramid scheme is literally a scam that tricks people into taking loans so they can buy worthless packages and sell them to others.
Just check out my review (link is above) and read the comments!
No training or step-by-step videos
Inside the Profits Passport, you will not get in-depth step-by-step marketing training or education on starting your own legitimate online business.
Basically, this is not even a real coaching program.
It's just a high-ticket scheme designed to sell you six or seven other schemes!
Profits Passport Review – Conclusion
There you are, guys. I hope my review of Profits Passport has helped you to see what this system is really about. Moreover, I hope that you can now make your own decision based on facts.
If you would ask me if I would recommend this offer to a friend, my answer would be NO!
In fact, I couldn't recommend this even to my worst enemy.
In my opinion, the Profits Passport is the best for its owner and creator. I personally don't see any value in this offer. It's a high-ticket scheme that is full of red flags and could cost you a LOT of money.
What's The Best Way To Make Money Online?
If you're looking to start an income online, you need to start with something that is not going to cost you a fortune.
Moreover, you need a program that is going to show you how to start your own online business where you have complete freedom of choice.
Profits Passport is not the one that could help you to start something like this.
On the other hand, my #1 recommendation could. It's a simple step-by-step training program that will help you to start your own online business from scratch!
I have personally leveraged the same training to start my own business and earn a consistent passive income online!
Make sure to click the button below to learn more!
THE BEST WAY TO MAKE MONEY ONLINE IN 2023 >>