Hi, and welcome to my Publisher Supremacy review.
What is Publisher Supremacy? Their website says they will show you how to go from a beginner to 5k+ a month selling simple books even if you don't have any experience.
Now, that is what every beginner wants to hear, but don't get caught up in what they say because I have seen this kind of stuff that claims you can make big money, but in the end, it wasn't true.
So, the question is, is Publisher Supremacy legit? Are those claims for real or just hype up claims to lure you in to buy the program so that they can make money for themself? Let's find out!
Throughout my Publisher Supremacy review, you can rest assured that you will get an honest and unbiased review from me.
Also, in this review, we will try to answer all your questions. It should give you a clear understanding of Publisher Supremacy and see if this program is worth your money.
Publisher Supremacy – Overview
Product Type: Publisher Supremacy
Owner: Dane McBeth
Price: $1,997 on-time payment or 3 Installments of $797
Recommended?: Read my review and find out
Overview: Publishing Supremacy is an all-in-one eBook publishing training course.
The course will teach you how to publish and sell e-books on Amazon.
It also says that they will teach you how to market on the Amazon marketplace and produce traditional books later.
Publishing Supremacy covers parts of free marketing using email marketing and launches your business using paid ads on social media platforms.
While discussing e-book publishing, is it a useful way to make money online?
Let's find out!
My #1 recommendation is a top affiliate marketing course that helps to build a successful online business from scratch! I used this exact system to go from $0 to earning $100's per day! Learn more below!
THE BEST WAY TO MAKE MONEY ONLINE IN 2022 >>
What is Publisher Supremacy?
Publisher Supremacy is a 7-week course created by Dane McBeth.
The course teaches you how to become a writer and self-publisher.
It will teach you how to create ebooks in Kindle format and Audiobooks and sell them through Shopify, Etsy, Amazon, or any outlets out there.
The course is for those who are already self-publishers that need further guidance.
However, it claims that the course is also for beginners, but starting a business model like this as a beginner would be challenging.
Again Dane claims that you can earn more than $5,000 a month with this business, but it won't be easy as it will take a lot of hard work to get that amount.
Also, to get that kind of money, you have to sell a lot of books, which will take you a long time because not all people like to buy books.
Dane also talks about hiring people to write 50k page books. That's a lot.
To write than many, you would probably have to hire many people, which will cost you a lot of money because writers are not cheap nowadays.
Also, proofreading and editing take a lot of your time, but once you have set a sizeable book list, there's a possibility that you can make some money.
The course is good and all, but I don't recommend this for beginners because this course is not meant for them.
Who is Dane McBeth?
Dane McBeth is the creator of Publisher Supremacy. He has a YouTube channel where he got more than 15k subscribers and more than 500k views.
On his Youtube channel, Dane talks about publishing books on Amazon, and he also gives away some really good advice for free.
Dane claims that he made thousands of dollars a month from his books, but we don't know if what he says if it is true or not.
There isn't much information about him that I can check.
His channel shows that he is good at what he does, but the question is, does he? Does Dane make more money from his teachings or Youtube ads?
Also, there are a number of questions that you might want to know about this course before purchasing it.
One of them is that is it possible for a beginner that has no experience to earn over $5,000 a month within 60 days just by taking this course?
Let's find out!
Inside Publisher Supremacy
The Publisher Supremacy is a course with over 30 hours of video content that you can watch and do at your own pace.
The course is broken down into seven weeks of training and comes with a bunch of bonuses.
Here's what you will get inside this course.
Publisher Supremacy Accelerator Modules
In this module, you will learn how to build and create your first book.
I also include how to research, create your foundation, and prepare the book for Amazon.
Publisher Supremacy Marketing Modules
In this module, it covers things like email marketing which is important to keep in touch with your customers.
It also teaches you how to use and find target keywords, create and monetize your Amazon ads, and make money with your self-publishing business.
Week 1 – Mindset Mastery
The first week is about the mindset and shows you why mindset is important for your business and yourself.
It will also teach you how to motivate yourself and stay focused when things get hard.
Building a business is not easy because there will be ups and downs, failure and success, and there will be more failures than successes.
That is why this course will help you push through those failures, and having the right mindset is needed.
Week 2 – Audiobook Autopsy
Here, it will teach you how to convert your books into an audio format.
This one is nice, especially for those people who struggle with sight.
You would not want to do it yourself, and therefore this one will show you how to find a narrator.
Week 3 – Top Tier Book Transformation
Here, you will learn how to create your ebooks.
You will also need to look at various ways to market them and how you can compete with the big publishing houses.
Week 4 – Books To Business
Here, you will learn how to publish your books, understand branding, find better and quicker ways to write content, and create a portfolio.
Week 5 – Hiring And Automation
At some point, you will want to hire a team of ghostwriters to carry the workload.
To help automate the business and maximize your potential earnings.
Outsourcing is key to success, and this goes into finding a team to do this.
Week 6 – Building Your Ecosystem
This one covers everything about scaling the business, looking at social media and creating your own website to help promote the business.
Building your own website is important because it is the way of marketing your business without costing you any money on SEO.
Week 7 – Establishing A Brand presence
Here, it will teach you about expanding the brand by searching for more than just books.
It also teaches how to find and create products to sell and leverage the brand.
Plus Access To The Supremacy Mastermind Group
Here, you can become part of Dane's private Facebook group, where you can exchange ideas with other members there.
Plus Bi-Weekly Coach Calls
Here, Dane presents free training once every two weeks on his private Facebook group, where you can ask him anything about the course.
BONUS 1 – The Royalty Starter Kit
This one will show how to make DIY and activity ebooks specifically.
This method is 100% free.
BONUS 2 – 100+ Worksheets & Resources
Here, Dane will give you access to over 100 questionnaires, spreadsheets, worksheets, and done for you templates that will help you increase your earning potential.
BONUS 3 – Shopify Shortcut Modules
This module will teach you how to work beyond Amazon and how to build a Shopify website.
BONUS 4 – Done For You Emails and Automations
There are so many ways to market your business, and email marketing is one of them.
This bonus 4 provides sample emails to use when contacting potential customers.
BONUS 5 – Supremacy Book Quality Check
Once you become a member, you will get the opportunity to send to Dane anything to analyze what it is, even your books.
Every month you can send your work to Dane to review and receive feedback on how to improve.
How Much Does Publisher Supremacy Cost?
There are two options that you can choose when you purchase Publisher Supremacy.
The first option costs one payment of $1,997, and the second option is 3 payments of $797, totaling $2,391.
There will be some additional costs that they didn't mention outside the course, like paying for traffic, paying for your stores (Amazon, Shopify), tools (Email responders, Aweber, or GetResponse), hiring ghostwriters, and website hosting.
As you can see, it will cost you a lot of money, and that is why I don't recommend this for those who have tight budgets, especially beginners.
The course is expensive, and there are a lot of cheaper courses out there than this one that will teach you how to make money online.
Is Publisher Supremacy A SCAM?
No, Publisher Supremacy is not a scam, but again I don't recommend this course for beginners, especially those with a tight budget.
Dane's course is good as you will learn a lot from him.
However, it is very expensive, and there are other courses out there that teach you the same thing as this one but much cheaper.
Also, the course is quite misleading because it is not totally for beginners and earning 5k a month selling e-books is impossible.
Yes, there are still people selling books online, but you can get some of those books from other sources for free if you search for them.
Also, there are other additional costs to consider that aren't covered outside the course.
If you are on a tight budget and you're looking for a legitimate and cheaper program that can teach you how to make money online, then I suggest you take a look at my number one recommendation below.
What we like about Publisher Supremacy
Dane McBeth is legit – Dane McBeth is a legit entrepreneur in the self-publishing niche.
Decent self-publishing training – Publisher Supremacy is a decent training course that covers everything you need to know about this business.
90 days money-back guarantee – The good thing about this course is that it has a refund. However, this is actionable, which means you would have to have completed some of the course.
What we don't like about Publisher Supremacy
Not for beginners – Even though Dane says it's for beginners, but the truth is it isn't, as you can see how expensive the course is and how hard the business model is for beginners.
The course is very expensive – As you can see, it is very expensive, and it may not be suitable for those under a tight budget, especially beginners.
Terrible refund policy – The course offers a refund, but you have to strictly observe their terms and conditions before getting your money back.
Final Words and HONEST Recommendation
Now you know what Publisher Supremacy and I hope that my review has somehow helped you think whether the training course is worth investing.
Dane McBeth is good because you can learn a lot from it.
I know that you will get a lot from this course, but for its price and how much will it totally cost you? I don't think it is worth investing in.
Also, Dane makes it appear that earning significant income as a published author is easy, but the truth is it isn't.
Building an online business is not easy as it takes a lot of time and hard work to earn decent money.
As for Publisher Supremacy, overall, the course was in-depth and well presented, but this business model is a difficult one to crack.
Thank you for taking the to read my Publisher Supremacy review.
If you have any questions? Feel free to leave a comment in the comment section below!
How To Start A Legitimate Affiliate Marketing Business?
If you're looking for ways and means to start a legitimate affiliate marketing business to earn an income online, you should check out my top-rated program first.
This program has nothing to do with spamming and using shady techniques for making money online.
On the other hand, it has everything to do with the best way to make money online that I personally use every day to make passive income from my sites.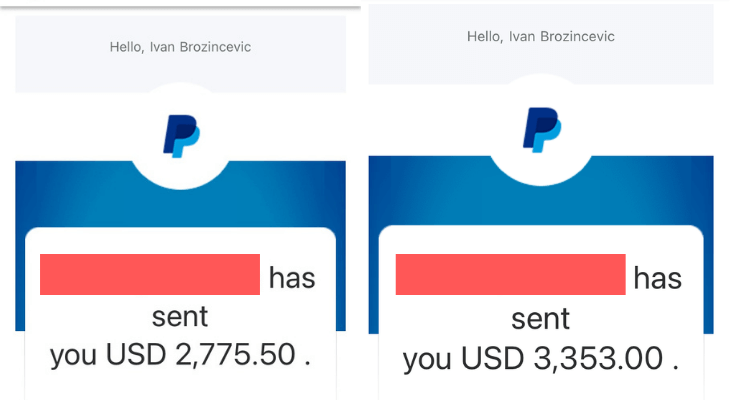 I've been doing this for a few years, and I highly recommend you give it a try.
To learn more, click the button below!
THE BEST WAY TO MAKE MONEY ONLINE IN 2022 >>
And don't forget to share this review with your friends and family!
All the best, Alex. contributor @freeaffiliatemarketingbusiness.com