What do you think? Is Quick Fire Commissions a scam? Can you make money as fast as Jason Fulton makes it sound? If you want to learn more about what's behind the scenes, stay here and read this Quick Fire Commissions review!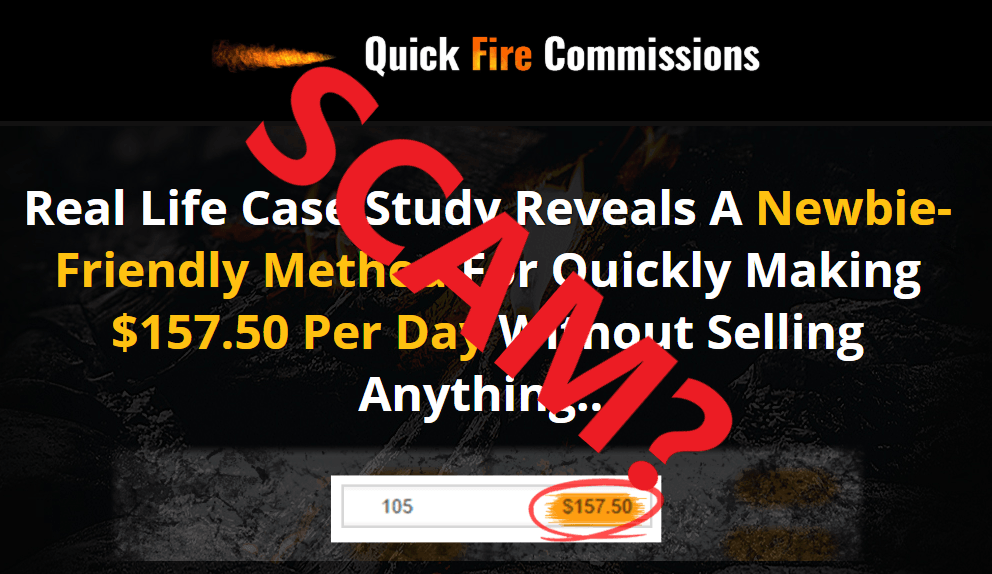 Product Name: Quick Fire Commissions
Product Type: Lead Generation Training
Price: $8,95 + Upsells
Owner: Jason Fulton/ Mosh Bari
Rating: 2/5
Recommended?: No
Quick Summary: Firstly, Quick Fre Commission is an overhyped sales funnel. Like many other WarriorPlus offers, this one comes with a few hidden and expensive upsells, which is what I believe the main motive here. The owners claim that you can make money instantly and effortlessly, but in reality, it's not going to work like that. On the other hand, you get a legitimate, but short, training on lead generation and email marketing. I don't see how this could help you to make commissions as fast as it's been advertised. Not recommended!
CLICK HERE TO DISCOVER THE BEST WAY TO EARN AN INCOME ONLINE >>
Are you a beginner marketer? Or maybe you have some prior experience?
If you are starting to make your first steps, offers like this one can sound very tempting. Who wouldn't want to make $150 from their first day in the business? Everyone wants quick cash online. Even experienced marketers are interested in making more money as fast as they can.
This offer sounds like an ultimate solution for cashing-in quick bucks. However, let's hold our horses and learn more before making any rash decisions.
By the way, congratulations on researching before getting into things headfirst. I know it's hard to trust people on the net these days. But if you are looking for something real, check out this genuine way to make money with affiliate marketing.
In this Quick Fire Commissions Review, you are going to read more about what it is, who is the owner, how it works, what's the price, is it a scam, and more!
What is Quick Fire Commissions?
According to an overhyped sales page, Quick Fire Commissions is a lead generation system that can help you to start generating $100-$150 a day in commissions. The system comes in a step-by-step video format. You will get a chance to learn how to get started in just a few minutes with Jason's over the shoulder training.
With this system, there is no product creation. People who are interested in this system doesn't have to possess any tech or marketing skill. At least that's what Jason Fulton promises.
In reality, however, it's a system designed to drive traffic to your sales funnel using CPL or Cost per Lead offers. In a nutshell, it means that you can get paid as soon as your visitors put their email address into the opt-in form on the page. He claims that he's going to show you his 'secret' landing page which is brand new and no one uses.
Also, Jason is going to teach how to get traffic flowing quickly. Moreover, it is going to be from entirely free sources. Based on what I've seen, Jason is showing how to use the WarriorPlus forum and social media to get free traffic.
All of this sounds very good on the paper. However, making money online in the first 24 hours after you've started is close to impossible if you are a beginner.
Do not expect to master CPL as fast as it's made to sound. Even experienced marketers have to go through a learning period before being able to make the system work.
Also, if you are new, getting free traffic is not as easy as it sounds here. It takes time and work. Do not buy into these claims. Jason is an experienced marketer with a developed reputation on the WarriorPlus forum. For him, it's not a problem to get free traffic flowing quickly. But for someone who is brand new, it's going to be challenging to repeat his success. Let's continue with this Quick Fire Commissions Review and get to meet the owner.
Wanna Make Money Online for Real? Learn How to Do So With Affiliate Marketing
Who is Jason Fulton?
There is very little information about the owner of the Quick Fire Commissions program. After thorough research, I was able to discover that Jason Fulton is an experienced online marketer from Sydney, Australia.
He's a successful affiliate and vendor at WarriorPlus and JVZoo marketplaces. Jason has been teaming up with another marketer, Mosh Bari, in the creation of this and many other offers at already mentioned marketplaces.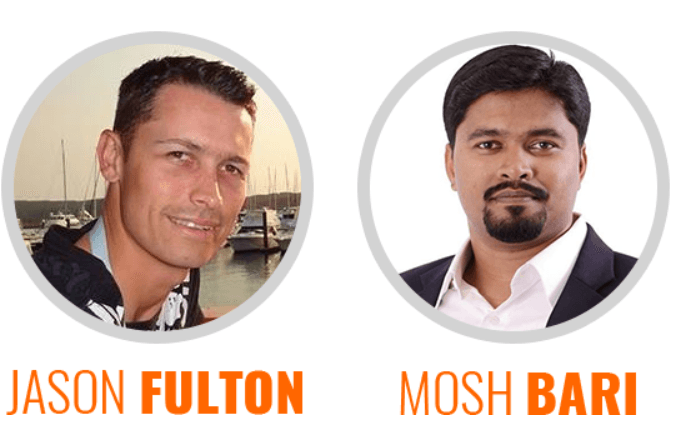 It's good to learn that the people who are behind the training are real persons and not some made-up characters.
Who is the Quick Fire Commission for?
Jason and Mosh claim that a lot of their subscribers asked them for alternatives to affiliate marketing because it's too competitive. Their main idea is to help people that struggle with making money from affiliate marketing.
Quick Fire Commissions is for people who are interested in making money online without having to own or create a product or a website. It's for people who are looking for a program that can help them understand lead generation and email marketing.
Quick Fire Commissions Review – How it Works?
Now, if you decide to buy into this system, which is very cheap, you'll get a basic course on email marketing and lead generation. There are six videos altogether that explain the process briefly.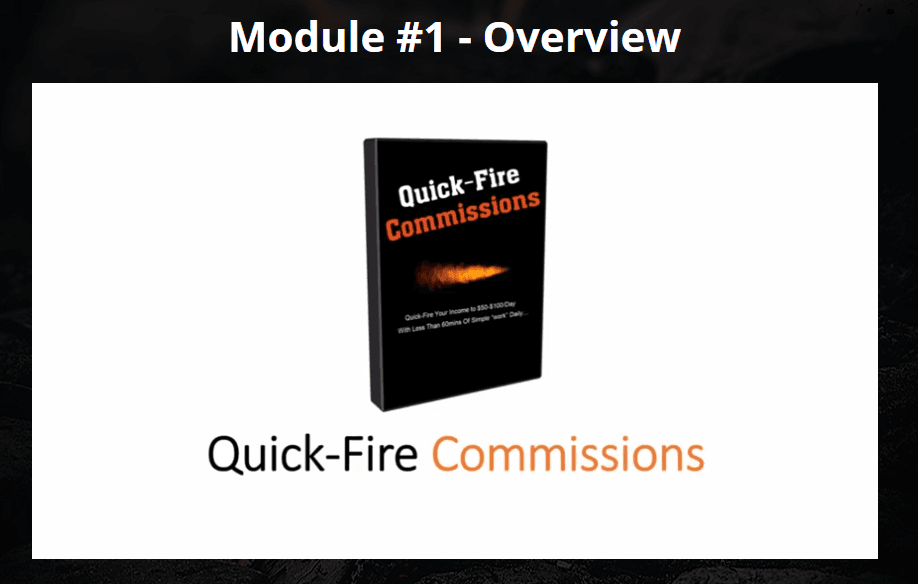 Jason Fulton claims that his system works in three easy steps. The steps are:
Promote one of the special offers from the package
Use simple traffic methods
Make money
In reality, things are much more complicated than this.
You see, building an email list through lead generation is a complicated process. It can take months and even years to do so successfully.
This is only a basic course where Jason is going to lead you into the process. I highly doubt that you can make money as fast as he claims.
The whole thing s designed to make you buy one of the offers that are going to pop out once you get into this system. It's a well-done marketing funnel that costs a lot more than it's advertised on the sales page. Therefore, take everything you've heard from Jason Fulton with a grain of salt and prepare your wallet for something more expensive.
Quick Fire Commissions Price and Upsells
The initial price of the Quick Fire Commissions system is only $8.95. As I've mentioned so far, that's the price of the basic course on email marketing.
After you get into the system, you'll get four more OTO's (one-time-offers) which can help you to grow your business.
Upsell #1 – 10 High Converting Pages ($27/$17)
Upsell #2 – Done-For-You Emails ($27/$17)
Upsell #3 – Traffic Software ($67/$47)
Upsell #4 – Resell Rights ($147/$127)
If you take a look at the whole system from the bird's eye perspective, you can see that it's chopped into five different offers. The system itself is a legit model that is proven to work.
The first offer, the basic course is going to help you understand how the model works. If you want to apply the system successfully and as fast as Jason Fulton suggests, you're going to have to take the following upsells.
Every upsell can be turned into a downsell by not accepting the offer immediately as it comes out.
In the end, the price tag can go up to $276 or $213 if you activate the downsells.
Tired of Upsells and Overhyped Get-Rich-Quick Schemes? Here's How to Start For FREE!
Quick Fire Commissions Pros
Before ending this Quick Fire Commissions Review, let's go over a few pros and cons to this offer.
1.) Make Money Online Model That Works
Lead generation and email marketing are proven to work by many online entrepreneurs. It is a legit model for making money online.
If you buy into this WarriorPlus offer, you'll get a chance to see how Jason Fulton and Mosh Bari apply the same model. First, you will submit your email address. Once they have your email, you'll start receiving various offers for making money online with the same low price tag. That's how they make money. And that's what you can expect to learn from this course.
2.) The Real Owner
Sometimes it's hard to trace the owner of the program or course. Some people even hide behind fake names and characters. All of this can cast a shadow of doubt on the legitimacy of the offer.
In this case, you can see that Jason Fulton and Mosh Bari are legit online marketers. They are real guys with real online experience. You can learn a thing or two from them.
3.) Money-Back Guarantee
If you make the purchase, but you don't like the training, you can ask for your money back. This offer comes with a 30 days money-back guarantee.
All you have to do is to contact the Quick Fire Commissions support team, and they will refund your purchase.
Quick Fire Commissions Cons
Before making any decisions on your own, let's take a look at a few aspects of this offer that are casing a shadow on this system.
1.) Unrealistic Income Claims
It's an almost sure thing to see that you can start making money overnight with an X offer. Many owners and creators of an online system like to say that their system will start making you money in the next 24 hours.
The same is with this one. Jason Fulton claims that you can make a hundred bucks by tomorrow.
That is possible. However, only if you are an experienced marketer who knows what he's doing.
There are many newbies out there searching for ways and means to make cash online. They can develop wrong beliefs about this business because of the claims like this. Making money online or offline is a process that takes time if you are new at it.
2.) A Short Training on a Complicated Method
Email marketing is not as simple as it sounds. If you start with Quick Fire Commissions, you'll find out that the basic training contains only six videos. Only six! Jason Fulton must be a great teacher.
3.) Unrealistic Student Testimonials
If you take your time to watch and listen to the three video testimonials, you'll see what I mean. Those people are probably paid to make false-positive testimonials.
This is only an assumption of mine. I have no evidence of proof. Therefore, don't hold me for my word. I would like to see some evidence like screenshots of their commissions, nothing else. They are not convincing. It's clear to see that the last person is reading from the paper.
4.) Too Many Upsells
In the end, the last thing you will find repulsive is too many upsells. To think that you'll get a money-making system for less than ten bucks will be ridiculous.
The full price of the system is around $250. That is something you're not prepared for while starting with the training.
CLICK HERE TO DISCOVER THE BEST WAY TO EARN AN INCOME ONLINE >>
Is Quick Fire Commissions a Scam?
Technically speaking, Quick Fire Commissions is not a scam. It's a legit offer. You can get a proper info product on lead generation and email marketing for less than ten bucks. If you decide to start working with Jason Fulton, prepare your wallet because more offers are coming to your way.
Do I Recommend Quick Fire Commissions?
I do not recommend it. I've stated my reasons in a couple of paragraphs above. I do not believe in upsells. I like full transparency when buying.
How to Start Affiliate Marketing Website For FREE?
Thanks for coming to the end of this Quick Fire Commissions Review. It shows that you are a serious person who takes every step with the most attention.
If you are interested in learning how to build an affiliate marketing website and make money online, I have a great alternative.
Firstly, you'll be choosing a niche. A niche in affiliate marketing is an area of interest. For example, my niche with this website is affiliate marketing training courses. Yours could be anything you want, if you like golfing, it could be your niche.
Secondly, you'll be building a website. A website is not too hard to build. I'll show you how to do so in less than five minutes.
Thirdly, you'll be attracting visitors to your site. The first roadblock to all brand new affiliate marketers is finding the right source of traffic. You will learn well-kept secrets to unlimited FREE TRAFFIC from the internet. However, you'll have to work to get it. It takes time to create a free flow of organic traffic, but it's worth it.
Fourthly, you'll be selling the products of your choice to your visitors to make money! It takes a bit of time to learn the skill of selling on the internet.
So where could you learn this?
Wealthy Affiliate has been and still is the best online platform for making money online. These guys can teach anyone how to become a successful affiliate marketer.
The best thing is, it's entirely safe and free to join. No BS, no upsells. 
These guys have helped thousands of regular people like you and me to make money online and even quit our 9-5's. Make sure to grab your opportunity! ?
If you need any help or you have a question, feel free to contact me!
All the best, Ivan.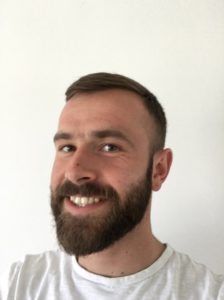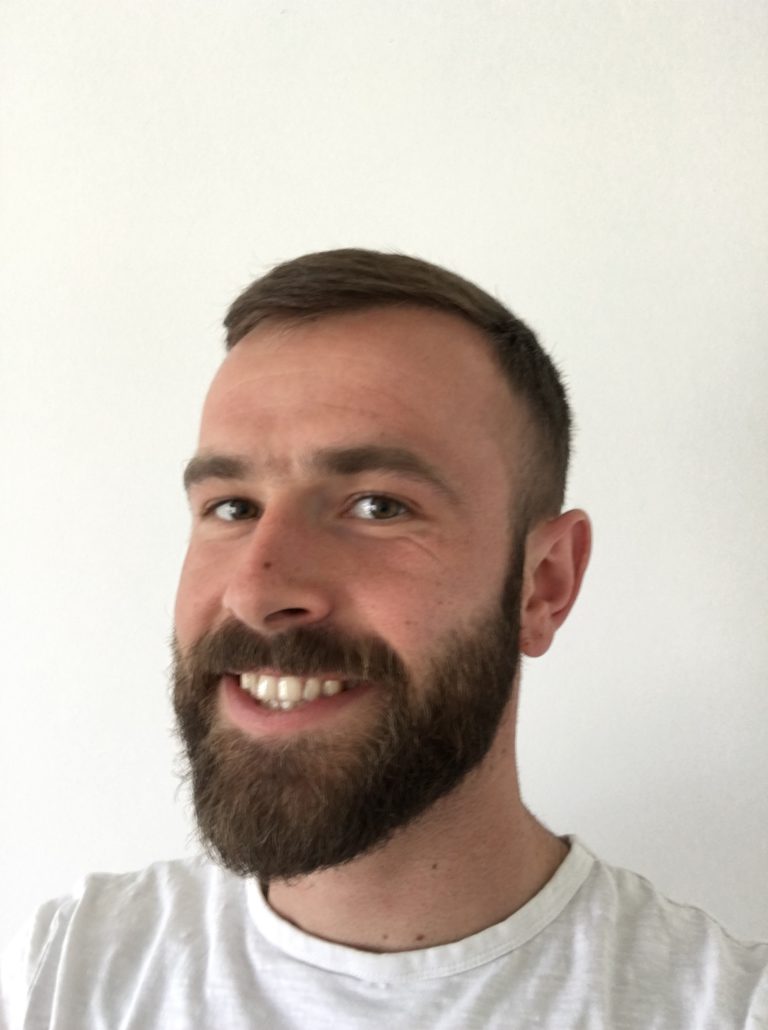 Founder, and CEO @freeaffiliatemarketingbusiness.com