Hi, and welcome to my Spare5 review.
What is Spare5? Is this a legit website to make money online? Or is this another one of those websites that will scam you from your hard work and don't pay you?
Let's find out!
Throughout my Spare5 review, you can rest assure that you will get an honest and unbiased review from me.
Also, in this review, we will try to answer all your questions. It should give you a clear understanding of Spare5 and see if it is worth your time.
Spare5 – Overview
Product Type: Spare5
Owner: Unknown
Price: Free
Recommended?: Read my review and find out
Overview: Spare5 is a website where you can earn some extra money by doing small tasks like putting markers on images, drawing lines, and more.
However, the problem here is that the rewards are low, and there is no guarantee that a task will be available.
The main thing to consider to find out if Spare5 is for you or not is your online money-making goals.
If you are looking for a part-time job and want to earn some money, this might be for you, but you should look for other options instead if you are looking for a full-time job.
My #1 recommendation is a top affiliate marketing course that helps to build a successful online business from scratch! I used this exact system to go from $0 to earning $100's per day! Learn more below!
THE BEST WAY TO MAKE MONEY ONLINE IN 2021
What Is Spare5
Spare5 is a free-to-join website where you can earn money by taking up some tasks.
However, like other GPT(Get Paid To), the amount of money you'll earn here is small.
The good thing about Spare5 is that you can use it on any device as a phone, desktop, or laptop depends on what you like.
The only difference with Spare5 with other GPT websites is that you won't be taking any surveys, playing games, or watching videos to earn.
Here you get paid for helping computers to understand pictures or providing keywords about some images.
Upon checking the company on whois.com, they have been registered since 1994, which means they are legit because they are still active today.
How Does Spare5 Work?
Spare5 tasks
Like I said earlier, the only way you can earn here is by doing small tasks.
Once you sign up, you can now start taking tasks.
Each task teaches computers to recognize images and objects to see, think, and work better.
It may sound complicated, but the work you will do is not complicated.
For example, to put markers and labels on an image, you will use the bounding box tools, draw lines on images, and more.
However, you need to be aware that you won't just get access to the task right away.
Before you get started, the first step that you need to do is what they call a qualifier task.
This is just a profile that you need to fill out the information about yourself, like age, location, and more.
After that, you have to take the qualifier task to get started.
The qualifier task only takes a few minutes, and once it is done, you earn $0.10.
After that, you will go through the tutorial task for each task, teaching you how to use the tools and how each task works.
You need to take this tutorial task first because you will explain how to use the tool, and after that, you get some test assignments.
Once you pass these test assignments, you'll get access to the task.
Each tutorial task takes around 10 to 15 minutes to complete.
Let me remind you that you won't get paid for taking the tutorial tasks.
Also, if you fail the task, you have to try again until you pass, and once you pass the test, you'll get access to the real task.
You'll find a different task in the categories you have passed.
However, the tasks will not always be available, so you have to check regularly to find available tasks for you.
Quality bonus tasks
Once in a while, you'll see a task that offers a special quality bonus.
Not all tasks will get a quality bonus as they will mark them if they offer this bonus.
These bonuses are special tasks where you will earn a small extra reward based on the quality of your task.
Each day, they will calculate your bonuses and send you an email with the details.
The Spare5 XP Program
With Spare5, once you have completed a task, they will give you experience points (XP).
The more tasks that you complete, the more points you earn.
More XP points mean that you will be given early access to the tasks.
The more tasks they will give you, the more chance you will earn rewards and higher payouts.
Spare5 comes with 6 different XP skills:
Writing
Categorization
Annotation
Phone Survey
Rating
Research
If you earn enough XP in a certain task, you can level up, and when your level is up, the more task you will likely receive in that category, along with a higher payout.
Keep in mind that not all task leads to earning XP. The amount of XP you earn per task depends on the task and your current XP level.
The higher level you are, the more XP you're likely to earn.
Invite friends to join
With Spare5, you can also earn extra money by inviting other people.
However, it is not that easy like other referral programs because you won't get access to invite other people right away.
Also, you need to be a member for a while before you get this option.
The reason why they do this is to make sure that you will stay active.
However, they don't mention how long you have to be a member before you can start inviting others and earn.
Once you get access to this feature, you'll get a link, and you can share it with other people or your friends.
If someone joins through your link, you'll earn a $2 bonus each time your friend has earned $10, and that friend of yours will earn a $1 bonus, so both of you will benefit from it.
However, be aware that this runs for the first 180 days your friend is a member or until they have earned $100.
This means that you can earn a maximum of $20 per friend.
This sounds good, but they need to be active for you to get that kind of bonus.
Does Spare5 Work?
Yes, Spare5 does work, and as I said, you can earn some extra money here, but the question is, is it the right option for you.
Because if you are expecting to make good money or replace your full-time job with Spare5, you'll be disappointed.
You can make a bit of extra money here, but the rewards are not high for the time spent, and also, there is no guarantee that all the tasks will be available when you want to take them.
So the earning opportunities here are limited, but of course, it depends on your goals and how much spare time you have.
If you are looking for a full-time income, this is not for you.
You can, however, qualify for exclusive and higher-paying tasks over time.
How Will You Get Paid With Spare5?
With Spare5, they will pay you around $0.01 to $0.03 mark.
Yes, the tasks are quick, but you have to do a hundred of these to earn more.
Here's how the payment works.
Once you have completed a task, they will review it and approved it.
So make sure that you do the tasks properly, and if ever your work is not approved, you won't get paid for it, and the time you spend taking those tasks will be gone to waste.
Also, if you do what they see as low-quality work, you might stop receiving any tasks.
Now, once your task has been approved, you will see the balance in your account.
You will get this money through Paypal at the time of this review.
The payout will take once per week, and the minimum payout threshold is $1, so you can get your money out if you reach that amount.
You can increase the threshold if you too if you want to wait until you have earned more.
Who Can Join Spare5?
Anyone can join Spare5 no matter what country you live in.
However, the number of available tasks might depend on your country.
All the tutorials and information on Spare5 are in English and Spanish.
So you need to speak one of these languages well to be able to understand the tasks properly.
Is Spare5 a Scam?
Spare5 is not a scam. You can earn some money here by taking their task.
However, just like other GPT websites, the amount of money you can earn here is very small.
Also, not all tasks are available at any time depends on what country you live in.
This is only good for you if you have spare time and you want to earn some money.
You can try this one if you want to, but remember that this is not a full-time job.
As I said, the amount of money you can earn for each task is very small, and to me, it is not worth your time.
If you are looking for a full-time job or want to create your own business, I suggest you find one or, better take a look at my number 1 recommendation below.
What I Like About Spare5 
Free to join
Available worldwide
Low payout threshold
Refer friends for extra cash
Earn XP points to increase earnings
What I Don't Like About Spare5 
Limited tasks available
Low rewards for the time spent
Not available on Android app
Only PayPal cash-out option
Maximum of $20 to be earned through referrals
Final Words and HONEST Recommendation
Spare5 is a good way to earn some extra money, and the good part is that there is no money involved in joining, and it is free.
If you have spare time and want to earn some extra cash, this one is a good place to spend your time.
But again, don't make this your full-time job because it is a waste of time.
As I said, the payout is very small, between $.01 and $.20, and the amount of time it takes to complete the task is very minimal.
Spare5 is not the only GPT website out there as there are a lot of them, and some of them are also free to join.
However, not all of them are legit, so you have to be very careful what you join and always do your research first before you join in.
But again, like Spare5, don't expect to make thousands of dollars per month.
It is not a business model that can replace your full-time job.
This is a real-life case study where you can find what to expect from taking up surveys online.
If you are looking for a way to make money or want to build your own business, I recommend you to my number 1 recommendation below.
Here you can earn a full-time income, build your online business, and can work from the comfort of your home.
Thank you for taking time the to read my Spare5 review.
If you have any questions? Feel free to leave a comment in the comment section below!
How To Start A Legitimate Affiliate Marketing Business?
If you're looking for ways and means to start a legitimate affiliate marketing business to earn an income online, you should check out my top-rated program first.
This program has nothing to do with spamming and using shady techniques for making money online.
On the other hand, it has everything to do with the best way to make money online that I personally use every day to make passive income from my sites.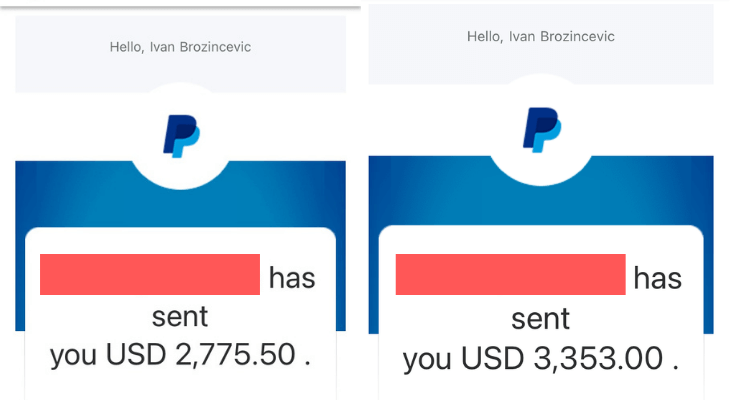 I've been doing this for a few years, and I highly recommend you give it a try.
To learn more, click the button below!
THE BEST WAY TO MAKE MONEY ONLINE IN 2021
And don't forget to share this review with your friends and family!
All the best, Alex. contributor @freeaffiliatemarketingbusiness.com