Welcome to my Income Elite Team review.
Steve Peirce claims that his team is using some secret system to make 80K in just one month. All you need to do is copy-paste their cash systems, and you could be making the same.
It sounds terrific, right? But do you know the old and wise one? If it seems too good to be the truth, well, that's because it is. You see, just by looking at the sales page, you could get the impression that the Income Elite Team might be a scam.
Steve Peirce and his team boast about making tons of money with their "Elite Stealth Projects" without giving away what the system is all about. Isn't that strange? I mean, a few words about the system would be enough.
Too much mystery is never a good sign. Let's break the mystery, shall we?
By the way, congratulations on researching before giving away your hard-earned cash. If you are looking for a legitimate way to make money online, check out my #1 recommendation for making money online.
In this Income Elite Team review, you are going to learn what's behind the overhyped sales page. I show you how the whole system works.
Also, you can see the full price and learn whether or not Steve Peirce's Income Elite Team is a scam.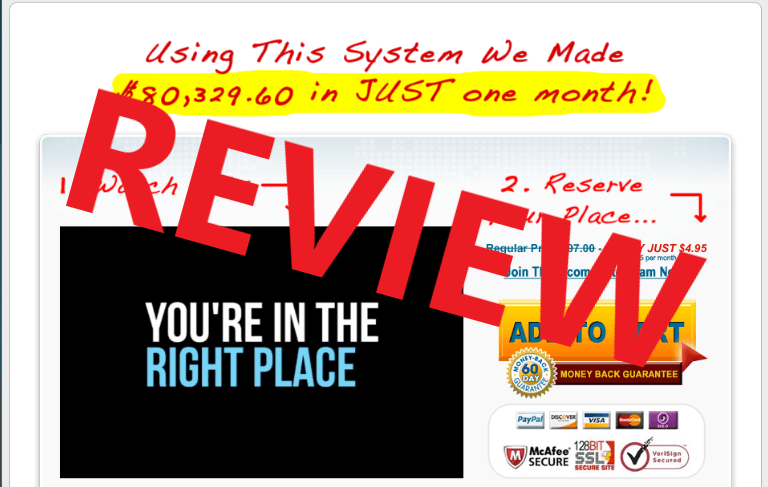 Income Elite Team Review – Overview
Product Name: Income Elite Team
Product Type: Affiliate Marketing
Price: $4.95 then $39.95/monthly + Upsells
Rating: 0/5
Recommended?: No
Quick Summary: Income Elite Team is, in my opinion, an expensive funnel, that's all. It's designed to take advantage of you and could be considered a scam too.
Inside, you can find a few outdated and shady methods for making money online. Some of them still work, like email marketing. However, the training is not in-depth (only three videos!), which is not nearly enough to make any money. Also, half of the links on the main dashboard are broken, meaning, they don't work.
The whole platform is outdated and should be avoided.
If you are tired of scams, half-baked courses, and get rich quick schemes, check out the button below! My #1 recommendation helped me to go from $0 to earning $100's per day with affiliate marketing.
THE BEST WAY TO MAKE MONEY ONLINE IN 2023 >>
What is the Income Elite Team?
After reviewing the sales page, I purchased the product and still have no clear idea of what the Income Elite Team is all about. The sales page is highly confusing and misleading. Things get even worse once you get inside of the members' area.
Steve Peirce's system is supposed to show you how to leverage some super secrets for making money online. But as far as I know, there's nothing secret about affiliate marketing.

In addition to the shady course on affiliate marketing, and not to mention a seriously short course (only three videos), Steve Peirce and his 'team' share a few other techniques for making money online.
There are a bunch of guides that can show you how to, for example, flip sites on Flippa, or how to resell digital products, and some other shady marketing techniques.
I've seen many courses that teach how to make money online, but this one is by far one of the worst.
For example, a real affiliate marketing training program like Wealthy Affiliate, for example, should have more than this. It should be newbie-friendly and have much more than just a few videos that explain the making money online process.
In my opinion, the Income Elite Team is highly misleading. The real deal is not even close to what's advertised. The sales page is full of 'get-rich-quick' BS. The whole thing is far more complicated than it's presented there.
Who is Steve Peirce and His Elite Team?
I've tried to find out more about Steve Peirce and the rest of the gang from the sales page. However, it seems to me that Steve could be a fake character.
This is a common tactic used by many marketers that don't want to be found or connected with a low-quality program.
What do you think? Who is Steve Peirce?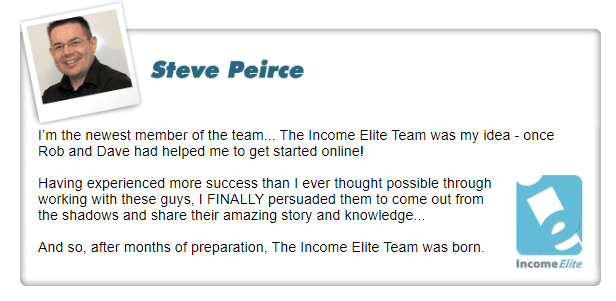 I don't know about you, but when I see that the owner is impossible to find, I have only one thought in my mind.
That is, no thanks, Income Elite Team could be a scam.
After all, if it were something that can genuinely help you to create a passive online income, Steve and his friends would be proud to share more about themselves.
How Does Income Elite Team Work?
There is zero information from the sales page about the system and methods used inside.
Then, as I've said, once you get inside, things get even worse.
Most of the material is outdated. Half of the links inside the system are broken. Honestly, it took me a while to get oriented and to get a few clues about how this system works.
So basically, there are a bunch of links and videos that can show you how to make money with:
affiliate marketing
email marketing
flipping sites on auction platforms
PLR resell of digital products
and more
If you ask me if the material within this program is proper education, my answer is, no, it isn't. Income Elite Team looks like a scam to me.
More or less, the information within the member's area is useless and outdated, and I wouldn't pay a dime for this.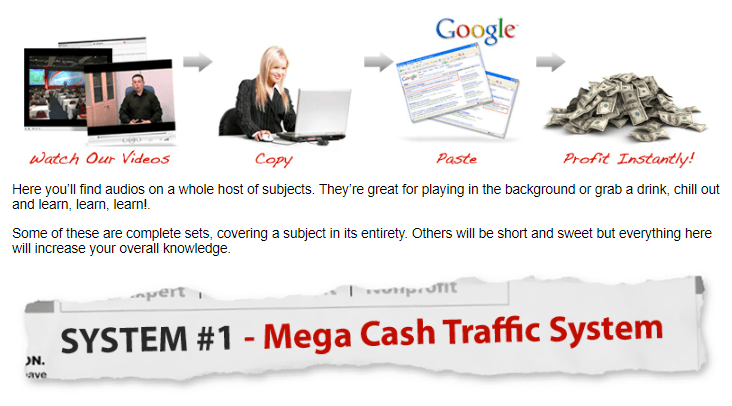 Seriously! It's that bad.
The main course is focused on the first two methods from the list, affiliate, and email marketing.
As I've said, there are only three videos.
In a nutshell, the guy from the videos is going to show you how to sell a few crappy ClickBank products, building landing pages. Then, you need to set up an email responder, like a GetResponse, for example, so that you can collect emails and send more crap to your subscribers.
It sounds simple in theory, but you're going to need much more than three short videos to learn this.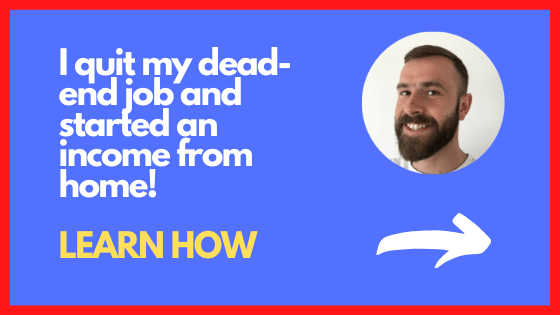 Can You Make Money With Income Elite Team?
Getting traffic to your site and making money should be the last steps of the Income Elite Team system.
However, there is always the same problem with courses like this one. They show how to get paid traffic to your offer.
Buying traffic is not something that I would recommend. Paid advertisement could cost you thousands before you can make your first commission. If you don't have experience with the system, it's better not to get involved.
In my mind, paying for traffic to your site is more like gambling with your money than investing. It's not the way to get the right traffic to your site.
My recommendation is not to take those income claims too seriously.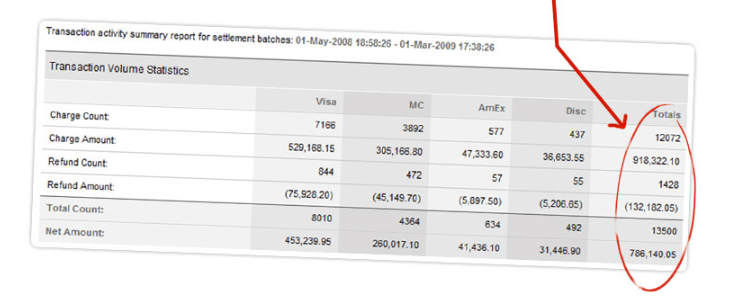 There is a small chance to make something with the Income Elite Team. But judging by the quality of the platform and everything in it, commissions like shown above, are way out of your reach.
In addition to making money with affiliate email marketing, there is a lot more material scattered all over the main dashboard of the Income Elite Team system. As I've said, half of those are outdated and even scammy ways to make money online.
What's the Price of Income Elite Team?
Now here is the full price of the Income Elite Team. If you want to take a peek inside to convince yourself that this is not even close to proper online marketing education, it'll cost you $4.95 to get access.
Or if you try to close the page, they'll give you a 50% off discount.
However, those measly five bucks are just an entry fee. After your trial period ends, you're going to be billed $39.95 per month to keep the access.
I had to magnify the image 200% to make those small letters visible to the human eye.
Also, before you can get your hands on the system, you're going to be offered a few upsells.
Upsell #1 Website Templates – $57 per month
Upsell #2 Traffic Packages – $39.95 to $69.95
Upsell #3 Personal Mentoring – $197 per month
All could be declined. But these guys have made it almost impossible. The 'no, thanks, I'm good' button is buried at the bottom of the page. So be careful if you ever try to get inside, it could cost you a lot more than measly five bucks.
Income Elite Team is an expensive funnel!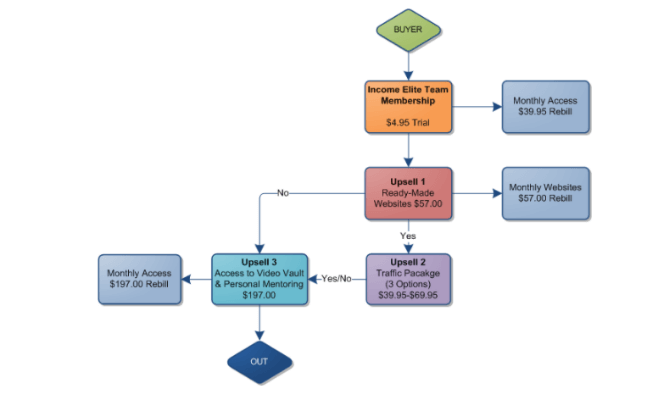 Moreover, judging by the JV page. It's clearly designed to make money off you and push you into promoting this inferior product to other newbies.
Is There a Refund?
Yes, you can get a refund if you are not satisfied with the Income Elite Team. The product is selling on ClickBetter. All digital products from the ClickBetter marketplace are covered with 60-days money-back guarantee.
All you need to do is contact ClickBetter customer support and ask for a refund.
Is the Income Elite Team a Scam or Legit?
Now, this is a tough question. What do you think? Is Income Elite a scam? I believe that the answer is obvious.
However, since you are getting something in return for your cash, my answer is no, Income Elite is not a scam.
As I've said, it's not even close to being called a proper online marketing education, but it has some value. After all, some of the methods inside work. But it's hard to say that you can make use of them by following this material.
My biggest concern about the whole system is that it's outdated.
Some of the methodologies could work. But I don't see the potential to make the same money that's been advertised on the sales page. A few generic videos that talk about making money online is not the best training.
If I have to give a label to the Income Elite Team, I would call it an info-product.
Also, the price of the system could go way above the first few bucks. In my mind, the whole package is designed to pull you through those expensive upsells that could drain your wallet.
THE BEST WAY TO MAKE MONEY ONLINE IN 2023 >>
What's Good About Steve Peirce's System?
Based on everything that I've written in this review, it's hard to say that there's something good about the Income Elite Team. However, there are a few things that might be judged as positive. Maybe you will agree with me.
One thing I like for sure and that is a 100% money-back guarantee.
Although I hate to say it, some methods inside Steve Pierce's Income Elite Team are legitimate and could still work today. But then again, the quality of the training is bad, which makes me doubt that this will ever work.
60-Day Money-Back Guarantee
Some Methods Could Still Work
What's Wrong With Income Elite Team?
Now, on the other hand, here is a bunch of things that are wrong with this system, at least in my mind. The whole thing, looking at it from top to bottom, is not worth a penny. Here's why.
First of all, the Income Elite Team sales page is packed with misleading claims, overhyped earning examples and other tricks that Steve Pearce and his "elite team" used to scam you into joining this scheme.
Then, another red flag is related to a complete lack of transparency. We have no idea who owns this product, nor who Steve Pierce really is. This is never a good sign.
Once you get access to the Income Elite Team material, you will discover that it is seriously outdated. I really wonder how this offer is still active.
Moreover, there is a bunch of links inside the dashboard that lead nowhere. A bad bad user experience that is.
Lastly, Income Elite Team is just an expensive and overhyped sales funnel that is designed for affiliates. In other words, Steve, Pierce focuses on making money off you and forces you to sell this junk to others.
Overhyped Sales Page
Complete Lack of Transparency
No Details About Steve Peirce
Some of the Links are Broken
Half of the Material is Outdated
Expensive Sales Funnel
Do I Recommend Income Elite Team?
As one of the last things in this Income Elite Team review, I want to say that I don't recommend it. You can take a look at the reasons above to see why not.
Ever since I've seen this product, my scam alarm went off. As one of my readers said just a few days ago, the sales page is full of 'get-rich-quick' BS. There's zero information about the system. The whole sales page is designed to get you in ASAP.
There is an apparent reason why you see.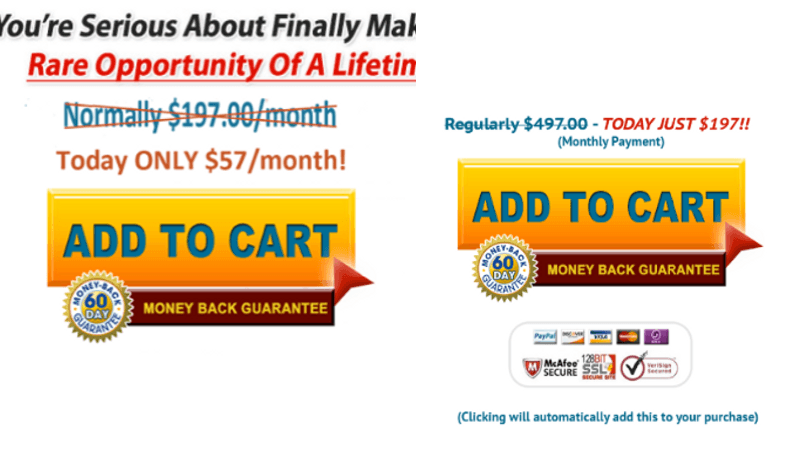 Income Elite Team is a sales funnel that obviously still works. It's designed to get you into a spending cycle that could bleed your wallet dry.
In the end, you are going to get a crappy and outdated info-product that might work if you can find a way to get around those broken links.
The Truth About Online Marketing!
Thanks for reading my Income Elite Team review. While you're here, I want to say a few words about online marketing so that you can have a better picture to work with in the future.
Online marketing in every form, whether affiliate marketing or email marketing, is not a get rich quick scheme, though many people will try to convince you that it is.
To make money online, you need much more than a few generic videos like in the example of the Income Elite Team.
That's why it's a good thing to avoid people who are trying to convince you that they have some magic formula for making money online. Or some revolutionary but secret system that has turned them into millionaires.
All they really want is your credit card number.
You see, online marketing works. But it's not an overnight process, nor a 'get-rich-quick scheme! It takes some time to get all the nuts and bolts together and to make something out of nothing. But once again, it's more than possible.
In my experience, to succeed online, every newbie in this business needs a mentor. A few videos and PDF scripts won't help to make it online.
Also, you need step-by-step beginner-friendly training coupled with tools and the right support. And the best place to get all of these features is the Wealthy Affiliate. These guys are teaching people how to make money online for 15 years and counting!
Wealthy Affiliate has helped me to get my online business off the ground and make the first commissions from affiliate marketing. I started with zero experience. However, after a lot of hard work combined with WA's training, tools, and coaching, I'm earning more and more from my online business.
If you are looking to get started your first online business, or you may have one, but you want more out of it, feel free to sign up to Wealthy Affiliate.
THE BEST WAY TO MAKE MONEY ONLINE IN 2023 >>
If you need any help or you have a question, feel free to contact me.
All the best, Ivan. Founder, and CEO @freeaffiliatemarketingbusiness.com