Hi, and welcome to my Swagbucks review.
What is Swagbucks? Is Swagbucks legit? Is this a legit GPT website to earn extra money? These are the questions that most of you want to know.
Well, you are on the right website because, in this review, we will take an in-depth look at Swagbucks and see if this website is legit or not.
Also, throughout my review, you can rest assured that you will get an honest and unbiased review from me.
Not just that, in this review, we will try to answer all your questions. It should give you a clear understanding of Swagbucks and see if this website is worth joining.
Swagbucks – Overview
Product Type: Swagbucks
Owner: Prodege
Price: Free
Recommended?: Read my review and find out
Overview: Swagbucks is a GPT website with many daily opportunities to earn some extra cash.
Swagbucks pays you for participating in paid surveys, watching videos, playing games, and a dozen other online activities.
The website is easy to use and it has great payout options, and they are one of the biggest Get-Paid-To sites out there.
But the question is, is this website worth it?
Will soon find out!
My #1 recommendation is a top affiliate marketing course that helps to build a successful online business from scratch! I used this exact system to go from $0 to earning $100's per day! Learn more below!
THE BEST WAY TO MAKE MONEY ONLINE IN 2022 >>
What is Swagbucks?
Swagbucks is a GPT website that has been around since 2008.
The company is based out of El Segundo, California, and they are owned by a company called Prodege who also owns MyPoints.
Swagbucks is one of the biggest and most popular rewards sites out there.
If you go to their website, you can see that they have paid their members over $629,813,897.
Now let's take a look at how Swagbucks works and see what kind of opportunities that you will get from this website.
How Does Swagbucks Work
Surveys
Paid surveys are a great way to earn some extra money, and Swagbucks offers a good amount of opportunities here.
When you log in, you might get confused about where to find the surveys.
Unlike other survey websites, you will see the survey right away, but with Swagbucks, it doesn't have a section called "surveys."
Because with Swagbucks, you will find the surveys in the Answer section at the top next to the shop section.
You can also find the daily poll in this section.
It is a short question that only takes a few seconds to answer, and you will get paid for participating.
However, be aware that you will not get qualify for every survey.
This is pretty normal for all survey sites, but you don't have to worry because you can still take up surveys but not all of them.
You can also see the reward you will get for each survey and the estimated time it will take to complete.
Shopping
Swagbucks has a long list of companies where you can earn Swagbucks rewards that they call SB means Swag Bucks when you do online shopping.
If you go to the Swagbucks shopping section, you will see that there are a lot of shipping stores and brands you can choose from brands like Nike, Amazon, Walmart, eBay, and more.
There is also cashback for services and different local activities depending on where you live.
As for the cashback, you will get around 1%-50%.
If you plan to do some shopping online, doing it through Swagbucks can be a good and fast way to earn rewards.
If you are interested in the cashback option, make sure to check out the Swagbutton where you will see on the left side of the quick link section.
The Swagbutton is a chrome extension that I will share with you later on in this review.
The extension is very useful for keeping you up-to-date on the online saving you can get.
If you like to do some online shopping, joining Swagbucks can be worth it.
Other websites don't offer in-store cashback offers like this, and it is a great way to earn a bit extra without any effort.
Searching the web
Swagbucks has a search section where you can go and search online and get a chance to win rewards every time you search.
You can win around 1 to 1000 SB, and the winners are picked randomly. So if you win, you will see it right away on your screen.
It doesn't say how big the chances are of winning.
Also, Swagbucks is making it clear that they won't use any search information to sell your information.
If you are searching the web like we all do, using this search section is might be worth a try.
Playing games
With Swagbucks, you can also earn rewards by playing games.
There are two ways to earn rewards by playing games.
One is to play one of Swagbuck's free games, and the second is to play a game on an external site.
You can play a few games on their site and earn SB by playing.
The games on the external sites are also games you can mostly play for free or play real cash games like, for example, games like Angry Birds, poker, wheel of fortune, and more.
You will only earn SB if you make in-game purchases while playing.
So it is more of a cashback option you get here.
If you like playing these games, it can be a great way to earn some cashback for purchases.
Deals/offers
Swagbucks has a bunch of offers and deals you can get access to.
You can find them in the Discover section.
Here you will get points for taking a certain action, for example, signing up for a certain website or service, downloading an app, visiting a website, signing up for a newsletter, and more.
What I like about this section is that it has a really good selection compared to other GPT websites.
Swagbucks offers many more or fewer deals, and if you keep an eye on them, you might find some amazing deals and make some money.
Invite friends
You can invite other people to join Swagbucks and earn a commission.
If you invite someone to join, you'll earn a 10% commission on everything they earn.
This 10 % will not be taken from their rewards, but you will get paid by Swagbucks as thanks for inviting someone to join.
Daily goal
With Swagbucks, you can earn a bonus by having a certain activity.
You can see the daily earnings goal to fulfill that day once you are logged in.
The amount of SB bonus you will get will depend on how long a streak you will have.
If you manage to complete a 7 Day Streak, you will earn a 25 SB bonus, and if you manage to complete 14 days Streak, you'll earn a 100 SB bonus, and so on up until 31 days.
See the image below so that you will see how much you will earn.
Swagcode
Sometimes there are codes or special offers posted on their social media page.
With these codes, you'll earn free SB, so it would be a good idea to keep an eye on their social media page to get some free rewards.
The rewards may not be that big, but it is still worth trying this option.
Free contests and Swagstakes
Swagbucks regularly runs contests, and some of them are announced on their blogs, and others you can find after you log in to their website.
Most of them are free to join, and most of them are not.
If you find a contest on Swagbucks that you have to use your SB to participate in, these are called Swagstakes.
There are also contests like this where you can win coffee machines, PayPal cash, AirPods, and more.
These contests can be a good chance to win some good rewards if you feel lucky.
Swagbutton
The Swagbutton is Swagbucks' Chrome extension.
The Swagbutton can be very useful if you want to get some good savings when you go online shopping and get access to coupon codes that can save you a lot of money.
Once you have installed the Swagbutton in your chrome extension, you will get an alert in your Chrome browser if a new coupon code and cashback offer are available on Swagbucks.
The Swagbutton also makes it possible to see if your site has any coupons or deals easily.
If you make your first purchase and get cashback using Swagbutton, you will earn a $10 bonus.
With this extension, you can also watch movie trailers, video clips, and more, and you can also earn some extra Swagbucks while surfing the web.
You'll also get Swag Codes with free points using the Swagbutton.
Swagbutton is free to install, and you can find this extension on the Chrome store.
How Does Swagbucks Pay?
As you already know, Swagbucks pays you in SB every time you do an activity.
These SB can be exchanged into a wide variety of gift cards or cash through PayPal or sweepstakes.
100 SB (Swagbucks) is worth $1. There are gift cards with discounts, where you only have to spend more than 1000 SB to get a gift card.
If you want to get paid in cash, the payout threshold will depend on the payment option.
In Swagbucks, there are two payment options to choose from, and that is PayPal and Payoneer.
If you choose PayPal, there are two payout options. First, you need to reach the payout threshold of 25 EUR that is 28 USD, and the other is 50 EUR, around 57 USD.
If you choose the 25 EUR payout threshold, you need to earn 2,775 SB, and as you can see, the payout threshold is pretty big, so it will take a while for you to cash out.
The same goes with the gift cards, as you need to reach a certain SB for you to claim it.
See the image below to see how much you will need to claim your cash and gift cards.
Swagbucks also have sweepstakes called Swagstakes, and it is another way you can spend your SB on.
For a small number of points, you can buy entries into different sweepstakes, and that way, you can win a higher price.
However, there are time-restricted, and others have a very limited number of entries, so you need to keep an eye on the sweepstake section because there is a good chance that you will win some extra rewards.
How Much Money Can You Make With Swagbucks?
Like other GPT websites, the amount of money you will earn is not that big, but that depends on how much time you are willing to spend on this website.
The good thing about Swagbucks is that it has a lot of opportunities to earn some extra money or get some extra rewards depending on your choices.
Who Can Join Swagbucks?
Everyone can join Swagbucks, but that depends on where you live because certain countries only allow you to join on this website.
At this time of this review, you need to live in the United States, Canada, United Kingdom, Ireland, Australia, Germany, Spain, India, Philippines, Singapore, Malaysia, South Africa, Hong Kong, Indonesia, Vietnam, Thailand, UAE, Denmark, Norway, and many other countries.
As I said earlier, everyone can join here, and all you have to do is put your email and password, and you're ready to go.
If you are not sure about putting your email address when you sign up, you can try your fake email address to sign up so that you will know the inside of this website.
If you like it, then you can use your original email and sign up.
Swagbucks Reviews
Here, you will see what other people say about Swagbucks and what they have experienced when they join this website.
Upon my research, I found two review websites, and that is Trustpilot and Sitejabber.
The first review website that we are going to look at is Trustpilot, and here you will see that there are a total of 24,235 reviews, and most of them rate Swagbucks 4.3 star rating, which shows that most of them like the website.
In the review section, you will see that majority of the reviews are positive, and there are very few negative reviews.
Most of the negative reviews that you will there says it's a waste of time or they are having a hard time or not enough surveys.
The next review website is Sitejabber, and here there are a total of 9,001 reviews, and they rate the website 4.4-star rating, which is also good, just like Trustpilot.
In the review section, you'll also see that there are a lot of positive reviews, and they are few negative reviews.
The complaints might be few, but they are still worth looking at so that if you have what they have experienced, you can also share to other people that what they say is true or not.
Overall, Swagbucks got a lot of good feedback, and most of them have good experiences with the website.
Is Swagbucks A Scam?
No, Swagbucks is not a scam. It is a legit GPT website where you can earn some extra money by doing some tasks.
Also, they have been around for many years now, and they have millions of members earning rewards and getting paid.
As you can see, they got many positive reviews, which shows why they are legit.
However, just like other GPT websites, the amount of money you'll earn here is very small, and it will take you a long time to earn the money you want to earn.
Not just that, the payout threshold is big compared to other GPT websites, as I have already shown to you earlier.
So, it will take you a long time to get paid because you have to reach more than a thousand points.
Overall the website is good as it has a lot of opportunities for you to earn points and cash, but that depends on how much time you're going to spend earning those points and cash.
What I Like About Swagbucks
Free to join
A lot of positive reviews
It pays out through PayPal and gift cards
Many different opportunities
The Swagbutton extension makes it easy to earn while surfing the web
Earn some extra cash
What I Don't Like About Swagbucks
High payout threshold
Low-income opportunities
The surveys often require you to share your personal information
Final Words and HONEST Recommendation
Swagbucks is a good website, and it has a lot of earning opportunities and a good selection of rewards to choose from.
Survey websites are good because you can earn some extra money, but the amount of money you will get is not enough to sustain your needs.
Yes, survey websites are good, but not all of them are good because some survey websites are scams and make you believe that you will do something there, but the truth is you won't.
That is why you have to be careful about what you are joining and always do your research just like you do now to know what kind of a survey website you saw.
If you are looking for a way on how to make money online and earn a full-time income, I recommend you check my number 1 recommendation below.
Thank you for taking the time to read my Swagbucks review.
If you have any questions? Feel free to leave a comment in the comment section below!
How To Start A Legitimate Affiliate Marketing Business?
If you're looking for ways and means to start a legitimate affiliate marketing business to earn an income online, you should check out my top-rated program first.
This program has nothing to do with spamming and using shady techniques for making money online.
On the other hand, it has everything to do with the best way to make money online that I personally use every day to make passive income from my sites.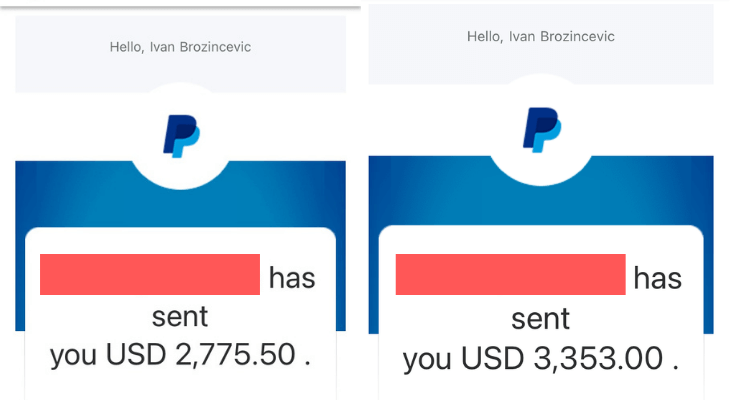 I've been doing this for a few years, and I highly recommend you give it a try.
To learn more, click the button below!
THE BEST WAY TO MAKE MONEY ONLINE IN 2022 >>
And don't forget to share this review with your friends and family!
All the best, Alex. contributor @freeaffiliatemarketingbusiness.com