Welcome to my Secret Weapon review. It's another exciting product from WarriorPlus marketplace created by Brendan Mace and his mates. This time it's some secret thing that'll make you $217 each and every day on autopilot.  Shall we?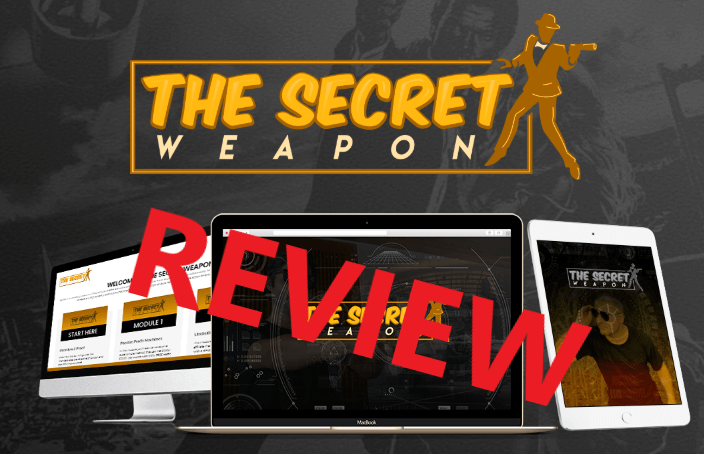 Product Name: The Secret Weapon
Product Type: Affiliate Marketing Training
Owner: Brendan Mace, Jono Armstrong & Eric Cagi
Price: $12.95 + Upsells & Extra Costs (Tools & PPC)
Rating: 2/5
Recommended?: No
Quick Summary: Right from the start, the Secret Weapon leaves an impression of a get-rich-quick scam. The creators claim that you can make 100's by the end of the day with only a few minutes of work. However, in reality, it's only a basic affiliate marketing training course that teaches how to build marketing funnels. There's nothing brand new or secret about affiliate marketing. Although the thing might work if you have enough cash to invest, I don't like the deceptive marketing tactics that are being used and don't recommend it.
THE BEST WAY TO MAKE MONEY ONLINE IN 2023 >>
One of the first things that caught my eye were those claims from the top of the sales page. Allegedly, the Secret Weapon is a system that you need to set up once, and then you get paid over and over. It's going to make you $217.43 every single day. The best thing? It's on autopilot. Now here's a reality check.
You are here because you are looking for the truth, and want to see what the "secret weapon" is. I'm not going to sell you this program, nor am I associated with The Secret Weapon. This review is a collection of data, testimonials, and personal opinions that are available online in the public domain.
By the way, congratulations on researching before getting into things headfirst. I know it's hard to trust people on the net these days. But if you are looking for something real, check out this genuine way to make money with affiliate marketing.
Within this Secret Weapon review, I'll show you what it is about. Also, I'll explain how the whole thing works. Lastly, I'll discuss whether the Secret Weapon is a scam or legit way to make $217 per day. Let's go!
What is The Secret Weapon?
Like every other product that comes out these days, the Secret Weapon came out with a ridiculous sales page. I have to say that I'm amazed at how much time these guys have put into creating the sales video. I've reviewed a lot of programs, including tons of get-rich-quick schemes. In my experience, the flashier the sales page gets, the junkier the product inside is.
In their own words, it is a brand new method for taking a tiny amount of time and money and turning into a big daily profit. This method is allegedly so powerful that it's going to make you money as soon as today. And of course, this is something that you've never seen before.

But the truth is, guys, it's just another overhyped sales page that's leading to a funnel that ends with a training course on affiliate marketing. I'll show you this a bit later.
As I've said, this the Secret Weapon review is unbiased, and I'm not selling you this program. Honestly, I don't believe a thing from the sales page. The owners and creators are known as serial product launchers. Every now and then, they have some secret solution, but then it turns out to be the same old system as before, only rebranded.
Who are the Creators?
Brendan Mace, Jono Armstrong, and Eric Cagi are well-known affiliate marketers and product creators. These guys hang out on WarriorPlus, where they host and launch their MMO (make-money-online) programs and system. If you can put the show from the sales pages on the side, you'll learn that these guys are highly skilled marketers. They know almost every trick there is.
The Secret Weapon is a brainchild of Eric Cagi. He's teamed up with these two established marketers on this project. They claim that Eric's been using this method to make thousands per day. And have I said it? It's something that you've never seen before.
Anyway, these guys are legitimate. You can learn a thing or two from them. Now before I explain the Secret Weapon in more detail and tell what you can learn, let me show you what's behind the sales page. You need to know this info before going any further.
The Secret Weapon Price & Upsells
The Secret Weapon is a product that sells via the WarriorPlus marketplace. Just like tons of other systems and programs that are available, this one is constructed as a funnel. To the uninitiated, a funnel is a sales system that leads you from page to page until you reach the main course.
In fact, the program is about teaching you the same skills. But more on than in a few seconds.
All funnels, including this one, are full of upsells. In other words, you will pay $12.95 to get inside. However, as soon as you do so, you're going to be forced to go through a series of upsells. You can decline them, of course. Upsells are usually an advanced form of the training, traffic packages, or the system itself but Done-For-You.
Done-For-You Templates $37
High Ticket Commission $197
365 Limitless Traffic $197
Easiest System Ever $157
Resellers Rights $97
In my opinion, I hate to see upsells. It shows me that the course I'm buying for twelve bucks is probably not going to be enough. The Secret Weapon has five upsells all together, which lifts the price to whopping $700! Besides, these are not disclosed and come with yet another exciting sales page where they basically send you a message that you're not going to make it if you don't take it.
If you Hate Upsells, Here's a FREE Affiliate Marketing Training Course. Yes, It's Free!
How Does The Secret Weapon Work?
Now that you know more about the price let me show you how the program works. As I said at the top of this the Secret Weapon review, the program can show you how to start with affiliate marketing. In a nutshell, the guys share their 'secrets' on creating sales funnels.
Here's the official explanation of the system and how it works.
Step 1. Uncover the Secret Weapon
Step 2. Set up the System Using an Exact Blueprint
Step 3. Sit Back As You Bank 100+ in Profit
Step 4. Rinse And Repeat To Make As Much Money As You Want Day After Day
Now, these are sugarcoated steps from the sales page. In reality, it'll take some grinding, a bit of money, and some luck to make this system work.
The training inside is going to teach you how to find products from ClickBank and WarriorPlus. Then, guys show how to create a free offer (freebie) that are you going to share to attract more people and, ultimately, to make more sales. The next few videos explain how to set up a landing page builder called InstaBuilder ($77/$197 per year) and how to use it to build marketing funnels.
The Secret Weapon training continues by teaching how to set up Aweber, an email autoresponder ($20 per month), which you use to collect emails and send your offers to your prospects. Lastly, they show how to get free traffic from Facebook as well as paid traffic using Solo Ads (more expense).
That said, the system works on a model of affiliate marketing, and it's legitimate. In my opinion, it's the best way to make money online. In a nutshell, affiliate marketing is a process of earning a commission by promoting other people's products. The system has been here for years, and quite frankly, there's nothing secret or brand new about the Secret Weapon.
Can You Make Money With This?
Will it make you $200 for the day one? No, it won't. Does it have the potential to help you learn the skills and eventually make some cash? Yes, I believe that the Secret Weapon could do this. Many people, including myself, are making money with affiliate marketing every day.
However, you shouldn't take the sales page too seriously. Those earning claims are professional numbers. One might say that those numbers are unrealistic, especially for a newbie. In fact, if you are a newbie, I wouldn't recommend this course mostly because it's going to cost you a lot of money which could go to waste.
THE BEST WAY TO MAKE MONEY ONLINE IN 2023 >>
What's Good About The Secret Weapon?
1.) Legitimate Creators
Although I don't agree with Brendan Mace, Jono Armstrong, and Eric Cagi and their way of selling things online, they are guys who know how affiliate marketing works. It's good to see them standing behind their creation. You can even get in contact with them via WarriorPlus if you ever have any problems with their products.
2.) Training Is Legit
If you can put aside all the BS from the sales page, and forget about the upsells, you get a legitimate affiliate marketing training course for only $12.95. Though the Secret Weapon is not the best thing that you'll find (it's short), the training is on point and could help to learn how to build affiliate marketing funnels.
3.) Money-Back Guarantee
The Secret Weapon training course comes with a 30-days money-back guarantee. Guys claim that you're covered in case if you decide that this is not something for you.
What's Wrong With The Secret Weapon?
1.) Overhyped Sales Page
As I mentioned, these guys are serial product creators. They push new 'ground-breaking' or 'earth-shattering' and 'super-secretive' system all the time. But in reality, all they do is they rebrand the old stuff into something new and never seen before. Then, they create a sales page that will blow your mind away (I don't mean this in a good way) to sell more copies of the same system over and over.

The Secret Weapon sales page is one of the worst marketing examples that I've seen. They literally tell you that you'll be making money as of today, and other things that have nothing to do with the reality of affiliate marketing and, in general, doing business online. It's just too much of a BS on one page.
2.) Expensive Upsells
The point of an overhyped sales page and a seemingly low price is to get you inside. The Secret Weapon is, in my opinion, a funnel that's designed to make money for the creators. If you ever accept the invitation, you're going to get a chance to spend 100's on upsells.
3.) Unexpected Costs Down the Road
Another thing that the owners are not transparent about is the actual cost of the system. You've been lured in with a price of only $12.95, and if you survive those upsells, the set up of the Secret Weapon system is going to cost you a few more 100's.
email autoresponder
Landing page builder
Solo Ads
These expenses are hidden from the sales page. A huge red flag! It's a complete lack of transparency about the real cost of the system.
4.) No User Testimonials
Except owners boasting with their earning, there's no one else who can prove that the Secret Weapon really works for its customers. There are no real-life user testimonials that can tell you that this is something worth your time and money. There are a few positive (but fake) reviews out there written by affiliates, which I don't take seriously at all.
5) Fake Scarcity
The last thing that caught my eye is 'Hurry Up! Only 1 Copy Left…' next to the Add to Cart button. If you think about it, it's a digital product, so how the hell only one copy is left? Anyway, those and other scarcity attempts are fake and put there to rush you in without giving a second thought.
Here's How to Start With Affiliate Marketing for FREE!
Is The Secret Weapon a Scam or Legit?
No, I wouldn't say that the Secret Weapon is a scam. Despite the really scammy sales pitch, it's a legitimate training course on affiliate marketing. You could learn a few things about building marketing funnels and all that comes with it.
The first time I saw the offer, I wanted to say that it's a scam, but as it turned out, you'll get something in return for your cash, which makes the whole thing legitimate. You can even get a refund, which is always a good thing.
However, it doesn't mean that I recommend the Secret Weapon. In my opinion, it's not the best thing out there. I don't believe that this is going to help you to make 100's of dollars as soon as you start. Besides that, the fact that there is no proof that the system works makes it even harder to believe in BS from the sales page.
The whole thing reminds me of a program called The Secret Affiliate Website that I reviewed earlier on this blog. The offer was almost the same, full of overhyped earning claims and other crap, but failed to deliver its promises.
Here's Not So Secret Weapon That Works!
Thanks for reading my Secret Weapon review. I hope I have helped you to learn more about this offer. If you have any questions about the program or maybe you can offer an experience, feel free to leave them in the comment box below.
Before I let you go, let me tell you how I make money online with affiliate marketing with the help of a REAL program. The training course that I recommend has everything you need to get started online with zero costs and nothing to do with getting rich by tomorrow.
Wealthy Affiliate has been and still is the best online platform for making money online. These guys can teach anyone how to become a successful affiliate marketer.
The best thing is, it entirely safe and free to join. No BS, no upsells.
These guys have helped thousands of regular people like you and me to make money online and even quit our 9-5's. Make sure to grab your opportunity! ?
If you need any help or you have a question, feel free to contact me!
All the best, Ivan.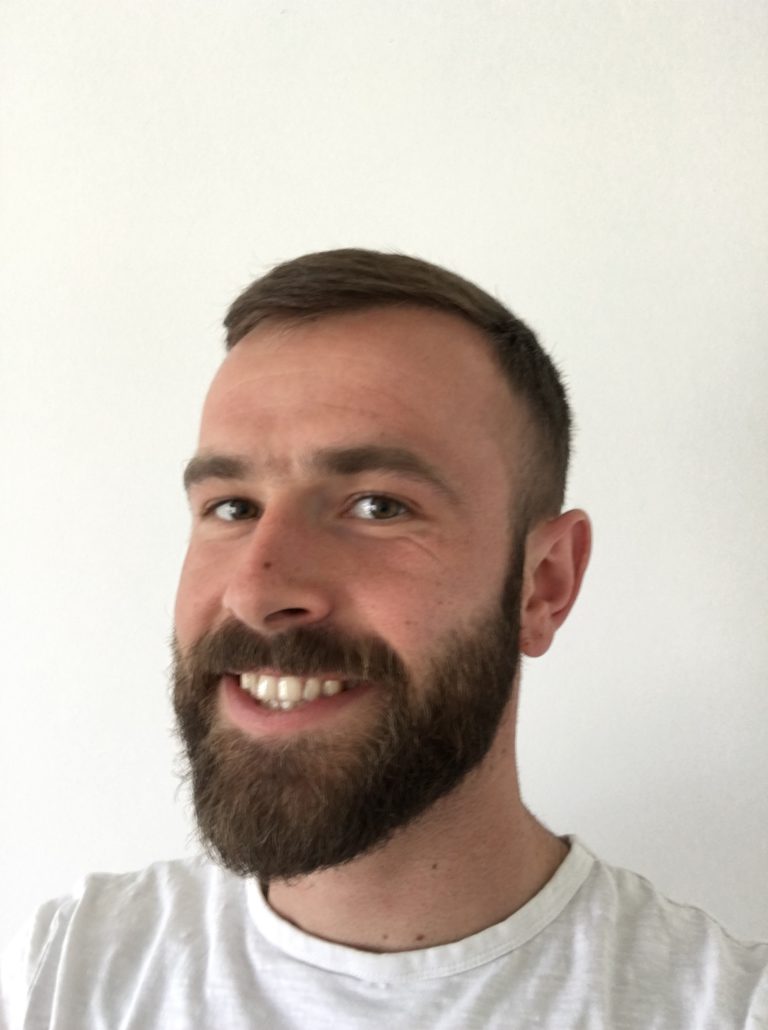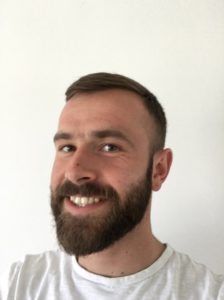 Founder, and CEO @freeaffiliatemarketingbusiness.com