Hi, and welcome to my TimeBucks review.
There are a lot of survey sites out there, and most of them are legit make-money-online opportunities.
However, don't expect to earn a large amount of money by taking up a survey.
It's a known fact that survey sites pay very little, and generally speaking, they are a waste of time.
This review will take an in-depth look at TimeBucks and see if this is a legit survey site or a scam.
I have tried and tested more than 600 courses, scams, and all sorts of schemes to find the best way to make money online.
In other words, I'm passionate about knowledge that helps to improve our lives, build businesses online, and more.
Throughout my TimeBucks review, you can rest assured that you will get an honest and unbiased review from me.
In this review, we will try to answer all your questions. It should give you a clear understanding of TimeBucks and allow you to decide if this website is worth your time.
TimeBucksReview – Overview
Product Type: TimeBucks
Owner: Unknown
Price: Free
Recommended?: Read my review and find out.
Overview: Timebucks is a reward website that pays you cash and free bitcoin for performing different tasks online.
like taking surveys, watching videos, clicking ads, posting on social media, installing free apps, playing games, and more.
What's good about Timebucks is that it pays cash (and Bitcoin), not points or gift cards.
You will get the money straight into your account.
That said, Timebucks is not a scam. However, it's not the best way to make money online either.
See the rest of my Timebucks review to learn how it works, what to expect, and why this is not my #1 recommendation.
Alternative: My #1 recommendation is a top affiliate marketing course that helps to build a successful online business from scratch! I used this exact system to go from $0 to earning $100's per day! Learn more below!
THE BEST WAY TO MAKE MONEY ONLINE IN 2022 >>
What Is TimeBucks
TimeBucks is an online rewards website where you can earn money in different ways. This is also known as a GPT or what they call a get-paid-to site.
It is free to join and use, as are all legit GPT sites.
TimeBucks is owned by Australian Clearing Pty Ltd, but it is still available worldwide.
It contains many offers that are similar to those found on other paid survey websites and online reward portals, but it also has some special features that I have not seen on other websites.
Depending on what you are searching for, these might be excellent possibilities or unnecessary distractions.
It's crucial to be aware of the fact that TimeBucks constantly develops and adds new earning opportunities.
If they discover that a strategy is not working properly, they will occasionally delete it.
For instance, it featured a challenge to grow a beard that you could earn by shooting pictures when I initially joined.
These methods are no longer used, but alternative means to get money have been introduced in their place.
Just be aware that there may even be more possibilities than what you discover in this review, even though I make an effort to keep it updated.
However, let's go through each opportunity offered on the website one by one so you can decide whether it will be worth it for you or not.
How Does TimeBucks Work?
Paid surveys
Quite a few paid surveys are available on TimeBucks.
While logged in, you may do surveys through several different providers and receive payment into your TimeBucks account.
Survey routers, or offer barriers, are used to distribute the majority of the surveys. This is fantastic because most nations have a ton of surveys available.
Finding surveys that you qualify for might occasionally require patience, which is one of the drawbacks.
On TimeBucks, though, there are some excellent survey opportunities.
You can see from the sample above that your survey will pay you $0.100 for completing the survey.
Although numerous GPT sites provide these surveys, this is one of the biggest returns you can find for them.
Overall, doing surveys is one of the best methods to make money on Timebucks, so if you decide to sign up, be sure to check it out.
Numerous different surveys are available.
Although it includes surveys for the majority of nations, the exact number of surveys accessible will depend on the nation in which you reside.
There are other ways to get money on TimeBucks if you do not have a lot of survey opportunities.
Watch videos
There are a few different ways to make money on TimeBucks by watching videos in the video area.
One of them is similar to the majority of other GPT sites in that you must view 3 videos plus advertisements on a certain subject.
They also have short, distinct videos that you may watch for a set number of seconds to earn money.
You may locate these videos by selecting the "content" tab from the earning area, scrolling down to find the "video" tab, and then clicking on it.
It is, in a sense, a simple way to earn a little additional money.
However, the prizes are relatively meager, making this choice unsuitable for increasing your profits. If the movie is one you would like to watch anyhow, it is still good to earn a little amount.
What I appreciate is that each video's requirements and requirements are made very clear on TimeBucks, which is another thing I enjoy. This makes it simple for you to determine straight away if it will be worth your time or not.
You could also earn money by watching YouTube videos in addition to these other video possibilities. Go to the "Engage" page to locate this option.
A third-party website where you may make money by viewing random YouTube videos will then be directed at you to sign up.
Once it has been set up, you are paid fairly well for each video you view, compared to most other ways to earn money by watching videos. It just takes a few minutes to set up, but there are nice tips available that explain precisely how it works.
They now provide $0.01 for each video you watch. However, this might change from time to time and from country to country.
Offerwalls
A part of the offer wall provides access to a variety of offers.
Getting paid to download applications, register for a website, test a product for free, etc. are a few examples of this.
The image above just represents a small portion of the offers you may access on Timebucks.
The last time I counted, there were about 12 walls available, and each one provided access to a wide variety of offers.
Some of these offerings come with excellent rewards.
Since most of them are also available through other survey websites, you may certainly discover the offers there as well, if you generally prefer utilizing one of these sites.
Content Options
Access to several earning opportunities is provided through the content tab in Timebucks.
In fact, at the time this review was updated, this area alone offered eight distinct methods to make money (I could not fit all of them in the image below).
For instance, you can get money by seeing brief advertisements and spending a specific amount of time on a website.
The TimeBucks Facebook page may also be liked, among other things.
You may watch slideshows in which you must see 10 pages to be paid.
There are several excellent slideshows available, like those on the craziest puppy photos, the greatest MMA battles, stunning celebrity facts, the ugliest tattoos ever, and more. This can be pretty amusing.
In this section, you can also find the following earning opportunities:
Engaged hits (you can earn them by installing software that will play videos automatically)
Push click (get paid to click on ads delivered as push notifications in your browser)
Get paid to search (earn up to $0.01 per online search depending on the country you live in)
Get paid to watch YouTube videos.
Watch the news slideshows
You can always find ways to make money in the content department, no matter which nation you reside in, which is a terrific thing.
Even while some of the jobs questioned in this part won't earn you much money, many of us undoubtedly already perform them frequently when watching slideshows, the news, etc.
The tasks are also typically simple and quick to complete.
Micro-tasks
There is a section in Timebucks called simply "Tasks."
Here, you may earn money by doing a variety of tasks, including watching YouTube videos, accessing specific websites, installing applications, keeping up with individuals on social media, etc.
Most tasks don't take long, yet not all of them are worthwhile for your time.
Because not everyone provides appropriate compensation for their effort, these projects are designed by other Timebucks users.
Just pick these tasks carefully.
You can always choose the tasks you wish to complete and see the requirements and payment before you get started.
It may also be a simple way to make a little more money if you make the right decisions.
Get cash back when shopping online
I believe it is great when GPT websites provide cashback.
As a result, if you shop online at particular stores they are associated with, you may receive cash back.
It might be a terrific way to make or save money if you purchase online anyhow because TimeBucks also offers this option.
If you ever make purchases with Ali Express, TimeBucks does provide some nice possibilities, even if it does not have as many as the top cashback sites.
So it is a good idea to look through this part if you ever do it.
Invite people
You may earn a commission by inviting others to sign up for TimeBucks.
There will be five levels of payment. This implies that you will also receive commissions for the referrals made by the people you referred. A small commission is also great, even if it isn't too high.
It can grow and be a great way to make money if you invite lots of people, who end up inviting lots of others as well.
When compared to many other sites like it, its five levels make it a relatively decent referral program.
So, if you sign up and enjoy using it, it is a really good idea to start asking others to join as well.
Since the commissions are paid from TimeBucks' funds, they will make the same amount whether they join through your link or not.
Weekly Timebucks sweepstakes
By just using the site frequently, you may enter Timebucks' weekly sweepstakes.
This is one of the better sweepstakes choices I've seen on any Get-Paid-To site, and if you're lucky enough to win a reward, it may increase your profits.
Every time you log in to Timebucks, you will receive 100 entries. In addition, for every job you complete and every $0.001 you make, you will receive 1 entry. If you invite someone to join, you will receive 200 entries.
Moreover, downloading the Timebucks Sweepstakes software is a simple way to automatically accrue a large number of additional entries.
You won't have to do anything but run the software to earn 100 free entries into the sweepstakes every ten minutes.
Just keep in mind that it only works on Windows PCs.
The Sweepstakes section of Timebucks has a link for you to download it.
Timebucks will give you sweepstakes entries in exchange for the software mining cryptocurrency using your unused processing power.
Advertise
TimeBucks can be used for advertising. You have a variety of options here, but one of them is to promote YouTube videos.
Therefore, you may promote your YouTube video here if you'd like to see more views on it.
After choosing the number of views, the countries, the age range, and other options, you will need to pay for this. Then, other members will be paid to view your video.
I don't use it because there may be risks involved in promoting my videos in this way.
However, if you know what you're doing and are aware of the risks, this might be a simple approach to advertising your videos to a specific audience.
Daily contest
The top 5 Timebucks earners will receive additional money each day.
The first place will receive $20, and the fifth place will receive $1.
This may be a good approach to getting a really good bonus prize because it is not that tough to earn enough to be at the top.
How Does TimeBucks Pay?
There are several ways to earn some money on TimeBucks.
You will be paid in cash for each task you complete on the platform.
However, how can you spend or obtain money once you have earned it?
Currently, TimeBucks supports a few different payment options, including Skrill, PayPal, Payeer, AirTM, bank transfer, Virtual Visa, and Litecoin.
Overall, I think Timebucks provides some excellent payment options.
It's a nice low payment threshold once you've earned $10.
It is convenient to be able to ask for a payout right away rather than having to wait until you have made significantly more money, as is the situation on some other survey websites.
Once you've met the payout threshold, your reward will be immediately paid out. Timebucks processes these payouts once each week.
It is also possible to select to retain your payment until you manually request to withdraw the money if you choose to wait until you have accumulated more money.
TimeBucks offers some reasonable and flexible payout options.
How Much Money Can You Make With TimeBucks?
You can earn a certain amount of money depending on a variety of things.
Of course, the first thing to consider is how much time you want to spend using TimeBucks and how many opportunities you want to take advantage of.
Additionally, where you reside in the world will play a role.
There will be more surveys and wall offerings in certain countries than in others.
But because there is such a wide range of income opportunities and many of them are location-independent, everyone may earn some additional money.
If you reside in a country where surveys and offers are often posted on offerwalls, it will be simpler for you to earn money.
Anywhere in the world, you may also ask people to join, which is a good opportunity to make extra money.
Obtaining a Timebucks premium membership is an additional strategy to raise your earnings.
Your current earnings on Timebucks will have a significant impact on whether this is worthwhile or not.
You will receive 25% more rewards on all surveys, offers, and tasks if you upgrade to the premium membership, which costs $4.95 per week (excluding referral earnings and bonuses).
So, while it is a significant increase, it is also costly. Therefore, it won't be a wise investment for everyone.
It will be profitable for you to get the premium membership if you are already generating more than $20 per week on Timebucks.
But you shouldn't receive the premium if your income is lower.
But be aware that you shouldn't expect to make a fortune from it no matter what, like with any other survey and GPT site.
You can earn some good side income, but if your goal is to become wealthy, you will be let down.
Who Can Join TimeBucks?
You may sign up for TimeBucks anywhere in the world.
Depending on the country you are from will determine which options are accessible.
However, compared to other sites, it provides a lot of options, even if you are in a country with few survey opportunities.
The majority of countries will have access to the stuff you can watch, Instagram, inviting others, sweepstakes, tasks, and videos you can watch.
Even if it could require a little patience in certain countries, you can find surveys and offers in most of them as well.
Is TimeBucks A Scam?
No, TimeBucks is not a scam. It isn't. It is a legit GPT site with quite a lot of earning options.
You can be sure that the work you have already completed will be paid for. Additionally, it has ratings of 3.4 on Trustpilot and 4.7 on SiteJabber, and the majority of users describe it as the best website for side jobs.
The majority of consumers were also pleased with the several payment options it offers, including bank transfers and cryptocurrency.
Unfortunately, several reviewers who left unfavorable comments implied that you would only be assigned work depending on your background and who you are.
Having said that, TimeBucks is a legitimate site that offers you a reliable option to make some additional money.
What I Like About TimeBucks
Free to join
There are many opportunities to make money
$1 sign-up bonus
Many great payment methods to choose from
It's available in most countries
Referral program
User-friendly
What I Don't Like About TimeBucks
Earnings are very slow.
The minimum payout is $10, which is a bit high.
You must verify your ID to receive the payment.
Final Words and HONEST Recommendation
Now you know that TimeBucks is a legit site.
It is wonderful that it provides some interesting and unique opportunities, as well as those for countries where it is typically challenging to find many options on survey websites.
However, some of these offer very small compensation. However, a lot of these things are ones we already do online, so it can be fantastic to get paid a little for them.
Therefore, whether or not joining will be worthwhile for you depends on your expectations and whether or not you find the chances of earning TimeBucks appealing.
Thank you for reading my TimeBucks review. If you have any questions? Want to share your experience and reviews of TimeBucks?
Feel free to leave a comment in the comment section below!
How To Start A Legitimate Affiliate Marketing Business?
If you're looking for ways and means to start a legitimate affiliate marketing business to earn an income online, you should check out my top-rated program first.
The program that I recommend on the next page has helped me to reach the status of an online entrepreneur in a short period, and I'm confident it could help you too!
I went from struggling marketer to earning $100's per day promoting ANY products I choose and I want to show you how you too can do the same.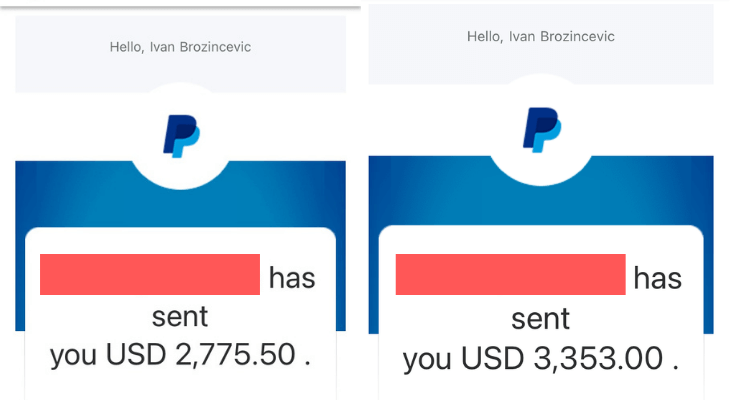 Among the best features of my # 1 ranked course is that you can start for free. You will get one complimentary site and access to the very first ten lessons from the course to try things out.
Furthermore, this program is in fact all-in-one. You get everything that you need to make money online.
This consists of detailed training, all the very best tools, hosting and websites, live assistance, community aid, technical assistance, one-on-one coaching, and so much more!
After evaluating over 500 programs on the web, my conclusion is easy. This is the best method to make money online.
And if you're looking for the very same, click the button below!
THE BEST WAY TO MAKE MONEY ONLINE IN 2022 >>
And don't forget to share this ApperWall review with your friends and family!
All the best, Alex. contributor @freeaffiliatemarketingbusiness.com