The wise man has once said these lines:
"Choose the job you love, and you'll never work a day in your life."
I got addicted to this sentence ever since I've heard it for the first time.
No matter what's your hobby, baking cookies or repairing engines; it can become an online business.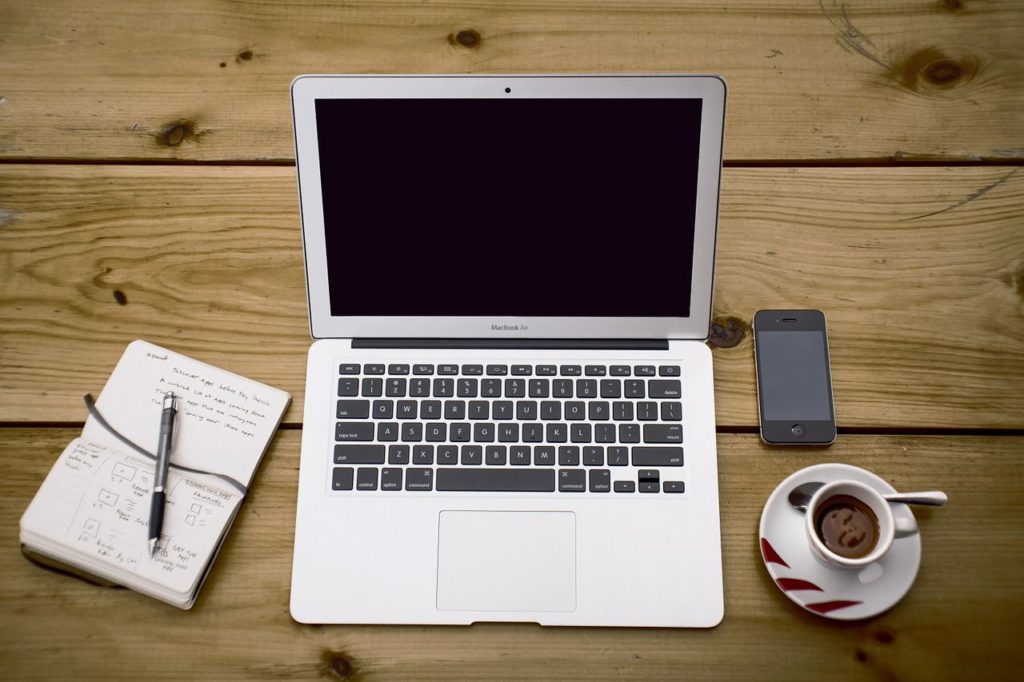 Imagine, my hobby is reading books and affiliate marketing, and I have businesses around them. WooHoo!
Who would say that reading can be useful, ha? 🙂
The next ten minutes or even less of reading time can throw a magic spell on your life. Something positive can happen which can change your days forever.
You see, in today's world of Internet and ever-evolving technology, it pays to know how to earn from your laptop or computer.
Withing this copy, you'll get the most simple advice you can find on how to start.
I can imagine that some of the greatest entrepreneurs started their business empires from the 'garage' in the form of a straightforward idea.
Can you imagine the same?
The story is that young Mark Zu managed to connect the world from his dorm room.
Michael Jordan was shooting his first hoops on dirt and barefoot.
Alicia Keys was singing on the street before filling up the MSG.
At least I heard so.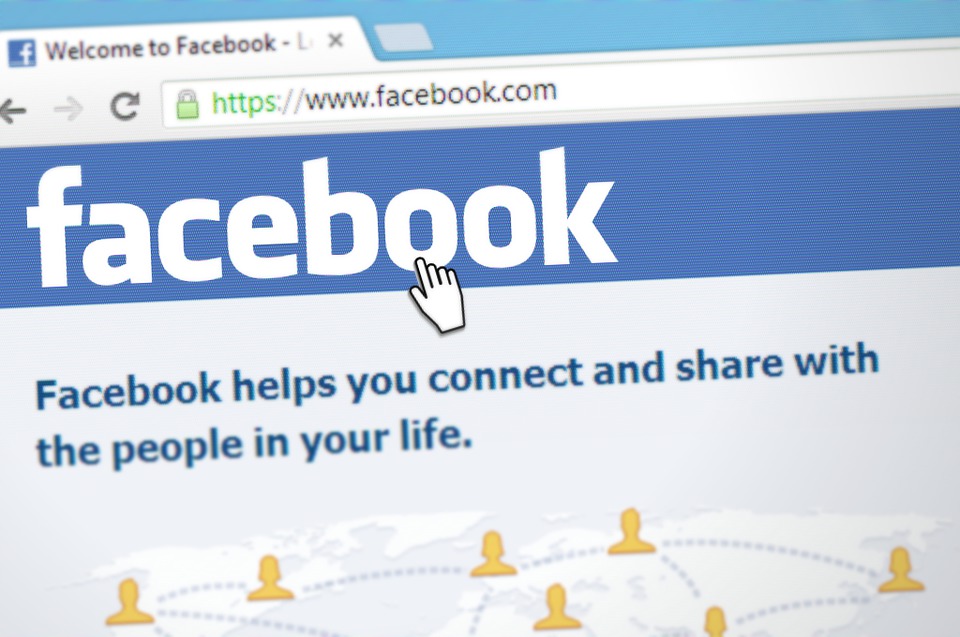 The thing is that we don't see that part; we don't know the struggle and hard times they had to go through.
We only see their success. It makes us believe that things were easy for them. That somehow they are blessed while the rest of us are doomed to live the normal life.
From great tech inventors to writers, musicians, business experts, sports stars, every each and one of them had to go through an underground stage before they managed to turn their hobby into a successful business.
The fact is, they've done it!
I know that you too can do it!
Maybe it doesn't have to be a business empire like in our examples from above. However, a couple of hundreds or even thousands per month would be a nice addition to your current budget.
Do you know what the best part is?
Once you finish with the 'hard work' (there is no hard work, only fun work), your business will become passive. It means that you will earn from it while having a cup of tea and reading a good book, or while sleeping and even making love with your partner.
Okay, the last one was inappropriate. Sorry. 🙂
In the rest of the post, you will find some of the most straightforward tips and tricks to turn your hobby into a successful online business.
Let's clear some doubts before I give you a formula that will turn your love for video games or eating vegetables or wearing shoes, into a profitable online business.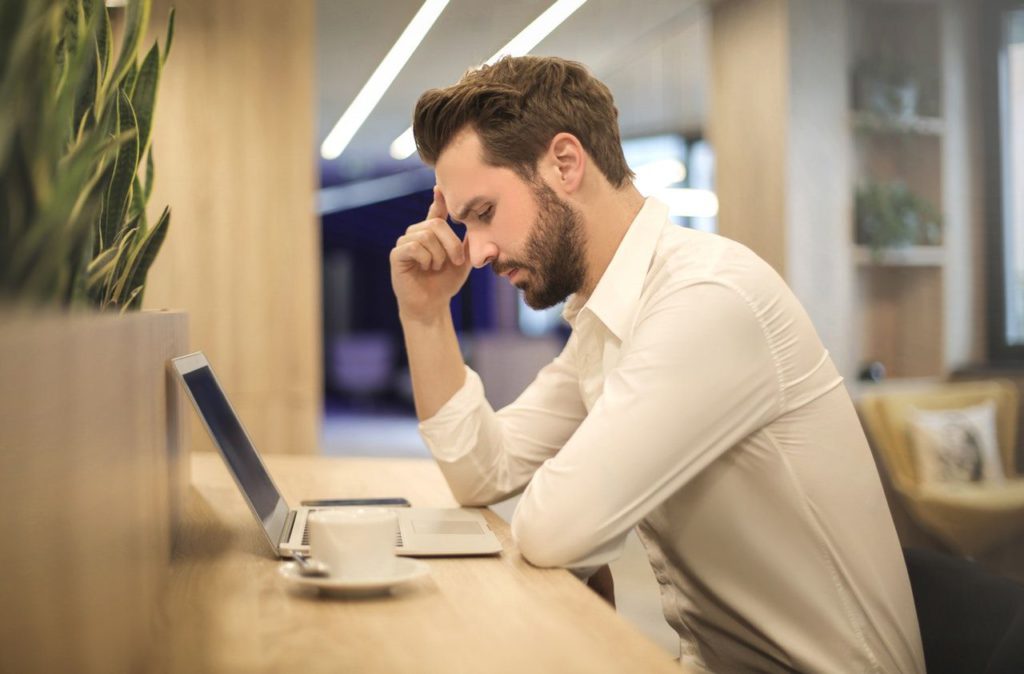 A few doubts come to the mind of every person who wants to check out the online world. The following two are universal.
Am I'm too old for that? (technological gap)
Do I have money for that kind of adventure? (financial gap)
First and foremost, everyone can do it!
No matter what is your age or level of computer skills, know that the internet is accessible and it is getting more accessible and more natural as we speak!
Fact!
So far, I have seen kids at the age of 20 already succeeding big, as well as people who been through life and now in the 50'es and 60'es they've decided to take a swing at online business.
Let's now clear financial doubt.
Like in the real world business, cash spins the wheels of the online as well, that is a fact.
No dough, no business.
You see, in the online world, everything is the same as it is in the real world except for one fact. It is not physical; it is digital. You will not have to rent a shop and deal with tons of paperwork. Even better, you will not have to hire or fire anyone.
A few dollars or euros and a will to learn new things are enough to kickstart your online business!
Imagine, I have stared mine for $19!
Those were the best $19 I've ever spent in my entire life.
In other words, you don't have to have a bag full of money to start an online business.
All you have to have is a hobby and awareness of the fact that it is profitable if you know what you are doing, which leads me to the next topic.
You see, I spent some time to crack open the following question, so you don't have to.
What is the Best Business to Start Online?
A couple of years ago I was looking for the same answer, and I found it.
In the meantime, I found a couple of good options such as:
drop shipping
trade currencies (crypto and real)
become freelance copywriter
develop an app or similar digital product
…and so on. But none of them fitted in. I wanted to find out, the same as you, what is the best way to turn my hobby into an online business.
And then, I found the perfect one!
The idea of affiliate marketing is simple. You should remember that the simplest ideas are always the best ideas.
Remember Zucky? He had a simple idea to make a site where you can access yearbook photos of each class on Harvard and leave a vote which we know as the like button today.
See the movie if you haven't yet. It's not bad.
In affiliate marketing, you as an affiliate have a simple mission.
Connect the merchant with the customer by using the affiliate link and take your part of the profit from the sale.
It's that simple.
Have you seen any good mafia movies maybe?
Have you heard the term 'middle-man'?
That is the role of an affiliate marketer but no mafia, guns, fights, or being chased by the police. 🙂
Once again, I will explain the process in more details very soon.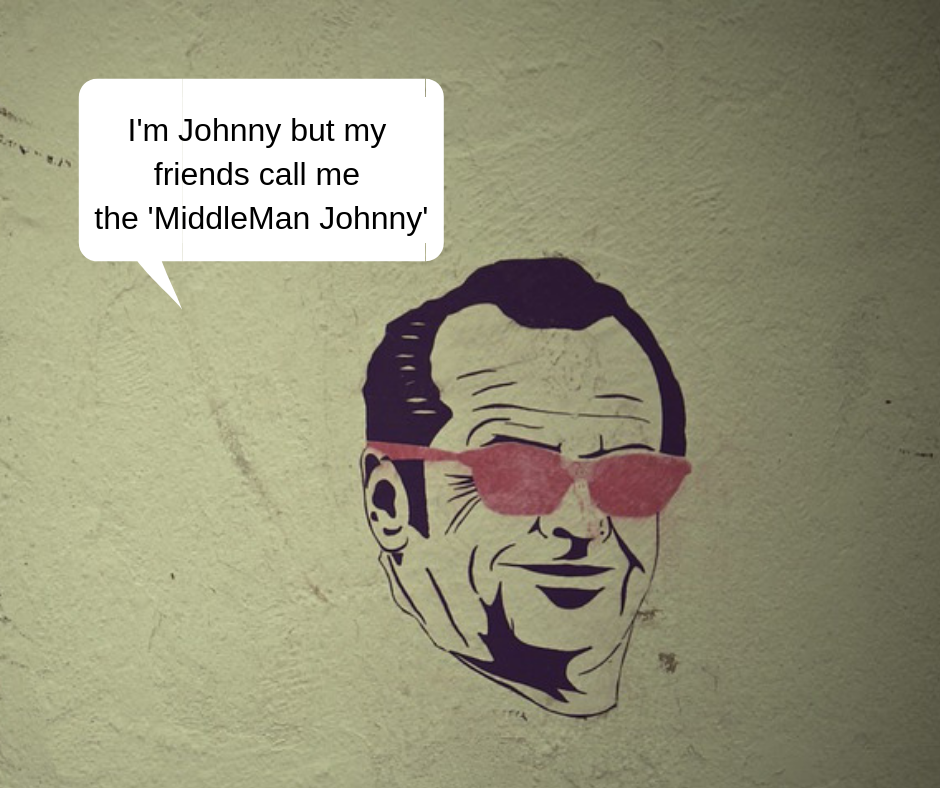 How Does Your Hobby Fit Into in All of This?
This part is straightforward, so listen carefully.
OK?
Whatever your hobby is, there must be some products or services out there related to your interest.
For example, your hobby is to fix car engines, and you know all about them. There are thousands of product related to car parts that you can market.
You can run a review website or a blog where you can talk about your knowledge/hobby. It's fun, and it's something you love to do. It's perfect for doing business.
I've created an online business after reading just one book. I was fascinated by the book, so intrigued to learn more I wrote a blog twice the size of the book.
Here is the catch!
To turn it into a business and make some passive cash from your words, all you have to do is to place an affiliate link into your text.
The link connects the product related to your hobby with a person who is looking for something like that.
Here is a link to a book I've mentioned. 
Yeah, that was an Amazon affiliate link.
I hope you are not offended by me offering you this book. You see, it changed my life, and I recommend it to everyone!
I hope that at this point you get the big picture. If not, keep on reading until you do.
Remember I mentioned baking cookies as well?
So if you like it and it is your hobby, then why not turn it into a business?
Sites like Amazon offer a lot of merchandise to sell. You can earn money marketing baking equipment while baking cookies.
How simple is that?!
Here is an example of an Amazon link for baking equipment you can sell.
Here is another example, but this time for car parts.
Imagine how a simple thing such as affiliate marketing can make your life easier.
It is up to you to make the first step.  The rest will follow.
All you have to learn is how to start.
You have your first chance just below.
5 Steps to Turn Your Hobby Into an Online Business
Follow these five steps by the letter, and you have my guarantee you'll turn your hobby into a business.
You can expect the first sign of profit after mastering these basics.
After that, it is all up to you, your creativity and efforts.
1.) Choose an Interest
It is sufficient to explain this one again.
I have spent enough time explaining the simplicity of things regarding your hobby.
I hope you get it by now. If not, scroll back to the top and read again.
Next three steps work for thousands of people all over the world.
You are looking at one right now.
2.) Build a Website for Free!
As already mentioned you will not have to rent a shop, all you have to do is pick a domain name (name of your hobby business), register it for free, and build your website, also for free.
Yes FREE!
That is how I started mine. And, I'll show you how you can start yours in Chapter 3.
Now I'm happy to help others to do the same.
As I said already, you don't have to be Mark Zuckerberg or Bill Gates to know how to build a website.
No sir!
It can be done in a few moments and a couple of mouse clicks. Pretty amazing how technology becomes more simple with each day.
It makes me wonder, what's next?
3.) Write About Your Hobby
If you know a lot about your hobby, you can talk about it.
Also, if you can talk about it, you can write about it.
The beauty of online business lies in the fact that you don't have a physical product to sell, you can sell your knowledge which is priceless.
Therefore, it is the best product to market!
You have an excellent example at your eyesight.
The fact is, there are a lot more people out there sharing your interest and hobby. All of them are looking for service, product, or just a piece of knowledge to buy.
As I've said, you could run a review site or just blog about your interest. I'll show you how.
Let's keep things in a fast lane, shall we?
4.) Attract Visitors to Your Website
Now, like every other business, you will have to get some visitors if you want to earn a profit.
To get people to your website you will have to learn how to leverage search engines like Google, Bing, and Yahoo. Moreover, you can use social networks like Facebook, Twitter, Instagram, and Pinterest, to generate traffic on your website.
Instead of wasting your time 'hanging' on social networks you can use them to create a business around your hobby.
How cool is that?
This step connects to the previous. The thing is simple. To leverage Google and other mentioned traffic sources, you'll need to post content on your site consistently. Therefore, once again, simply run a blog and share it on Google and social media.
Now, the drum roll, please!
TRRrrrrrRRRRRrrrrRRRRRRrRrRRrrrrrr!!!!! (a drum roll sound in words)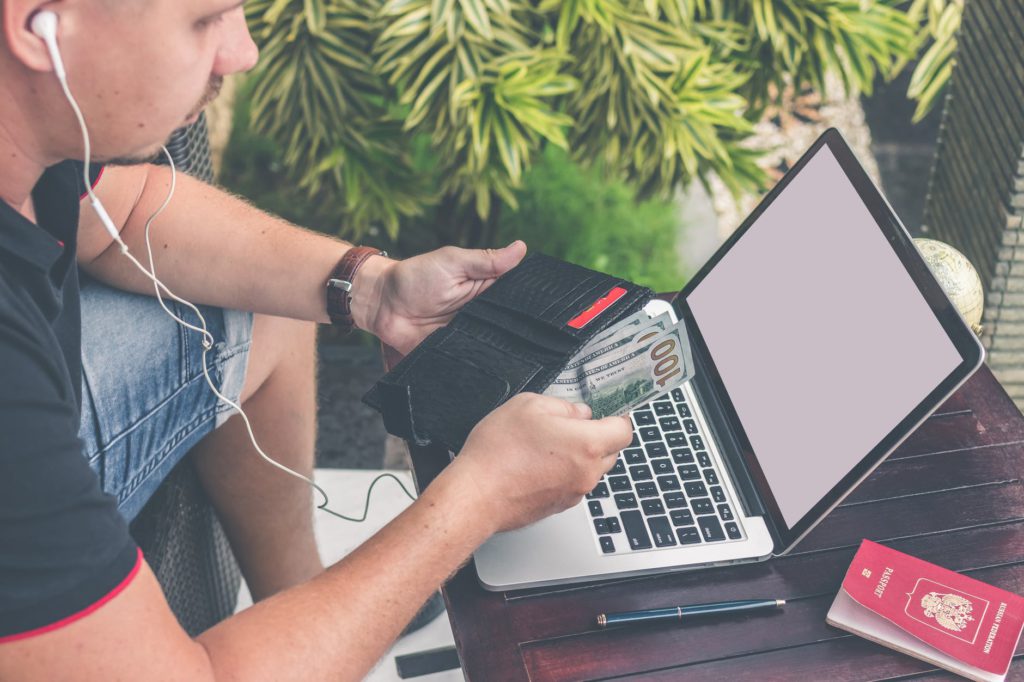 5.)  Earn a Commission!!!
The sweet part which is why you are here! Admit it.
Aren't we all in the end?
However, let's stick to a topic here.
It may sound to simple to be the truth, but once you create a website around your hobby, and you manage to get the first visitors on your site, all you have to do is place an affiliate link to a product or service to earn money.
I've demonstrated it so far with a few examples of my own.
Like I said at the beginning of the copy after you learn the primary system which I have laid here in front of you, it is all up to you and your efforts to keep rolling that cash!
To learn more details about the concept of affiliate marketing, please, read Chapter 3: Build Your Website Instantly
It Can Be Small Side Income or a Career
The Internet offers a lot of possibilities for everyone no matter where you live.
Nowadays people are doing wonders online. I know for a fact that thousands are generating a passive income from an online business, while some are doing it very well and managed to turn it into a successful career.
I don't know what your current life situation is.
Are you looking to start a small side business to earn a couple of extra per month or you want to make a career out of it?
Whatever it is, you can do it!
I wish you a successful online marketing journey!
If you need any help or you have a question feel free to contact me!
All the best,
Ivan,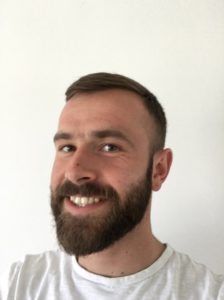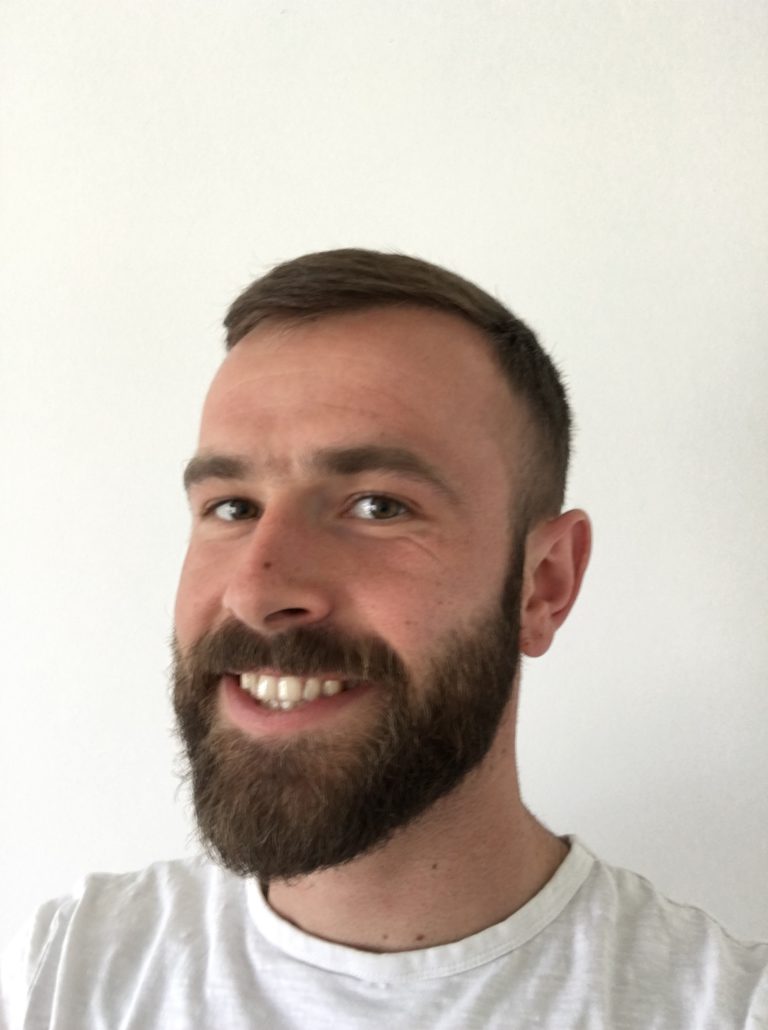 founder, and CEO at
freeaffiliatemarketingbusiness.com