Welcome to my uProfito review.
How would you like to make money while you sleep? Would you like to make $1.000 – $2000 per day on autopilot?
How about telling your boss to go to hell and resigning your job?
I bet your heart skipped a beat at the thought of doing and having all those things, right?
Allegedly, uProfito is a digital marketing software that is capable of bringing those dreams to life.
But like every other software that comes out on the market every five minutes, uProfito sounds like a scam.
So is it a scam? Well, one thing is for sure, it won't work as it's advertised on the sales page.
It's important to understand the difference between a sales page and what uProfito software can really do.
By the way, it's great to see you doing the research. That's how you avoid scams and stay safe online. It also shows me that you're serious about finding the best way to make money online.
In this uProfito review, I'm going to be showing you what this software is about. Also, I will show you how it works as well as what is included inside.
On top of that, I reveal the sales funnel and hidden upsells, and lastly, share my opinion about whether uProfito is a scam or legit
Keep reading for more info!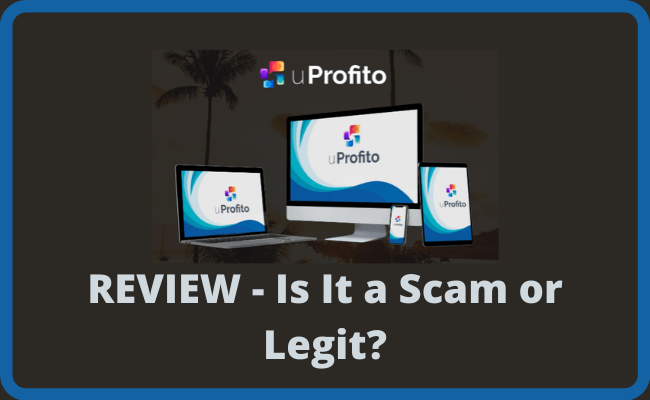 uProfito Review – Overview
Product Type: Affiliate Marketing Software
Owner: Jason Fulton
Price: $19 + Hidden Upsells
Money-Back Guarantee: 100-Days (Questionable)
Recommended?: NO!
Quick Summary:  According to Jason Fulton, you can bank in easy commissions without selling, without CPA, website, or list required with his brand new software called uProfito.
Jason claims that you can use this software to make $1000 – $2000 per day on autopilot.
That's half a mil per year on average! But in reality, uProfito is nowhere close to what you've heard.
And here's what you've been told:
It Takes Only 90 Seconds To Get Started…
Earn 3 Figure Paydays From Home With Ease…
3X Your Money Back If You Don't See Results…
No Spamming Social Media Or Blackhat Methods…
Runs On Complete Autopilot 24/7, While You Sleep…
3 DFY Campaigns Included…
Step-By-Step Training Included For Free…
In reality, you're buying a bunch of lies designed to sell you a dream about making tons of cash while doing nothing at all relying on a piece of software entirely.
Does uProfito sound like a scam to you? It sure does, right?
You see, all you get with this software is a piece of AI (Artificial Intelligence) that creates sites with YouTube videos, websites, and content for you, and that's it!
There's no support, no training (you get videos on how to use the software, but no marketing training), no traffic, nothing that could help you to make a few K's per day.
In other words, uProfito is an overhyped product that's probably not going to deliver, as per usual.
But you do get a set of six upsells (OTO's) that are practically mandatory if you want to complete this software.
In my opinion, hidden upsells are a big red flag. I've seen and bought a ton of products from Jason Fulton and they never work without those upsells.
So forget about spending only $19. This product is going to drain your wallet in a flash.
The bottom line is, I don't recommend this uProfito. In the rest of my uProfito review, you're going to see all the reasons why not!
Technically speaking, it's not a scam. But you wouldn't be wrong if you call it a scam too.
Alternative: Tired of scams and overhyped software? Check out this proven training I use to earn a consistent four-figure (going toward five-figures) in monthly income online!
THE BEST WAY TO MAKE MONEY ONLINE IN 2023 >>
What is uProfito?
uProfito is a marketing system that requires no selling at all. It works on autopilot and takes only three steps to activate.
Jason Fulton claims that they have discovered this brand new way of earning money online that is so easy that anyone can do it.
It requires only 90 seconds to get started, and it earns you 3 figure paydays from home with ease.
This system bypass all the moving parts of affiliate marketing such as email marketing, domains, getting traffic, websites, content creation, etc.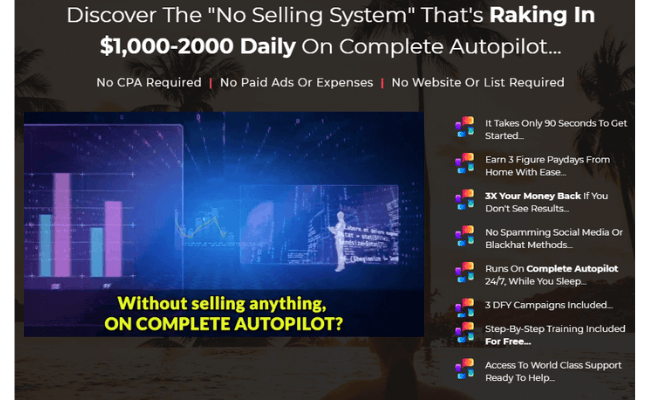 Basically, uProfito is a wet dream of every marketer out there.
So is it a scam or a legitimate way to earn an income online on autopilot? Well, let me show you the rest of my uProfito review to give you an honest answer.
See, uProfito is just another overhyped product that sells on the WarriorPlus marketplace. Trust me. These guys release 100's of this magic software every single month!
For example, just a few days ago, I reviewed another one called 6Figz. And before that, I saw another software that was supposed to make money with a push of a button called Super Funnels.
Basically, uProfito is a software that has some basic functions that I'm going to reveal later in this review. But on the other hand, it's very close to being called a scam because of unrealistic claims from the sales page.
What You Get With uProfito
The first thing that you need to know is that uProfito is not a set-and-forget method that is going to make you a millionaire by the end of the month.
These claims are lies that have nothing to do with what this software is about and how it works.
I'll explain the methodology behind uProfito in the next section of my review. Here's what you get with this product.
uProfito App
3 Done-For-You Sites
Traffic Generator (not real)
Training Videos (tutorials)
Support (non-existent)
100-Day Money-Back Guarantee
FB Community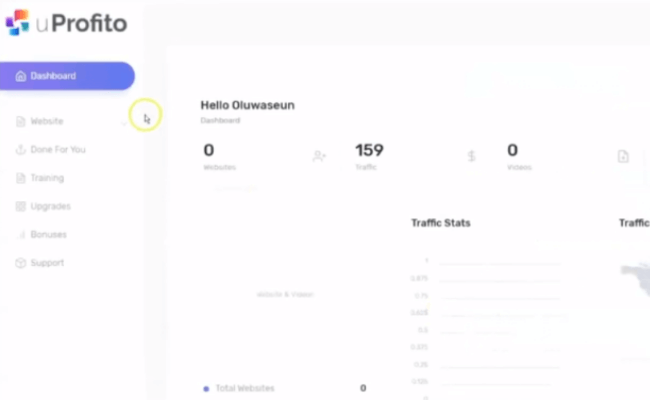 You have to know a few things first.
First of all, they say you get some Traffic Generator that is going to drive tons of web traffic to your sites, which is not true and I'll tell you why later.
Then, they claim you get step-by-step training videos. However, these are nothing but a tutorial on how to use uProfito software.
You are not going to get real training on affiliate marketing.
Lastly, they say you get support and a money-back guarantee. But this may not work as promised either.
You see, they just say they will provide support and give you your money back.
However, they do this only to get your confidence. They have never intended to reply to your emails or give you your investment back if you ask for it.
This could be enough to say that uProfito is the first-class scam and to finish this uProfito review. But there are a few more things you need to know.
How Does uProfito Work?
uProfito is a website app that creates already monetized websites in several affiliate marketing niches.
This means that you don't have to sell anything since the site already contains affiliate links, banner ads, and other ways to monetize a website.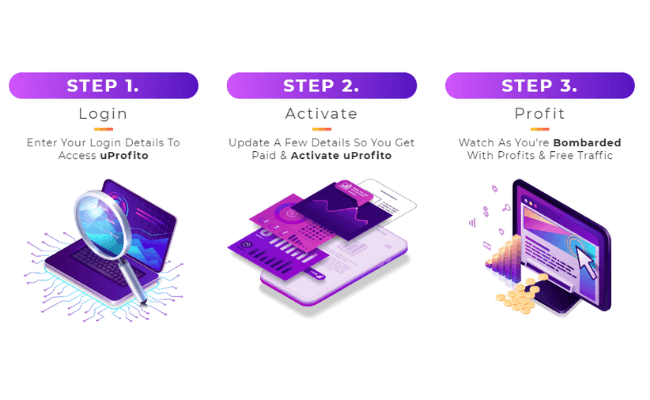 All you have to do is follow the three simple steps to activate the software.
Step 1. Log In to uProfito
Of course, first, you need to buy the software before you can log in. And once you do, the first step is pretty much self-explanatory.
There's nothing special you need to do except watch those "training" videos to understand the system.
Step 2. Fill In Your Details
The next step is to customize the system by filling in your details such as name, and affiliate ID so commissions can go to you.
Then, you have to choose from one of the two uProfito websites that are available with the front-end product.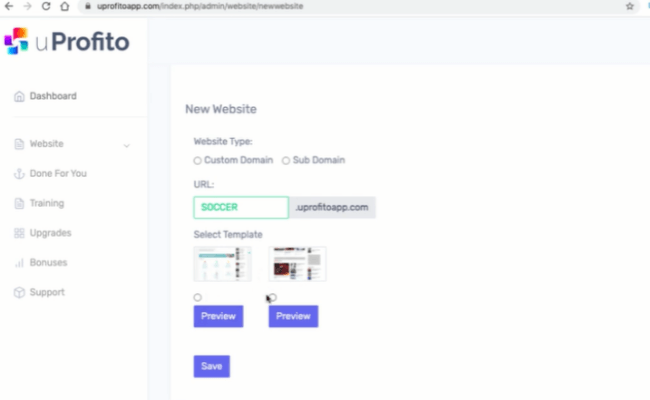 Once you've chosen the site, you have to edit more details such as content sources, the name of your site, and a few other things as well.
This step is also explained with training videos.
Step 3. Profit
Now, step three is all about getting bombarded with profits and free traffic, which is not going to happen.
You see, uProfito software is going to create a website for you.
Alternatively, you can pick one DFY site and customize it to your preferences.
And as you can see from the image below, these sites are not bad.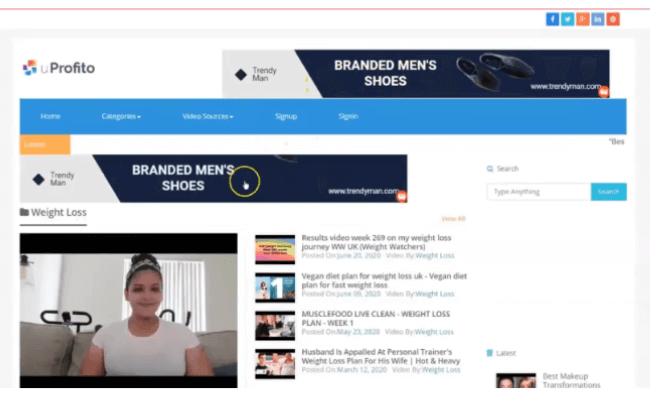 The websites indeed have some content, you don't have to create it, and they are monetized in advance, so you don't have to sell anything.
However, they are lying to you about getting tons of free traffic with these sites.
The content on these sites is generic and not adequate to get rankings in search engines, which means you can forget on free traffic from Google.
Also, every user is going to get the same content. This creates duplicated content issues and eliminates any chances of getting free search engine traffic.
And the traffic generator is just a set of social share buttons.
In other words, you get a neat website hosted on a subdomain that is monetized but receives zero traffic.
And zero traffic means zero sales.
Does this sound like a scam to you? Would you still call this software a legitimate way to earn an income?
If you're still on the fence, here's a uProfito review with a demo as well to help you see everything that I've been saying so far about this software.
Who is uProfito for?
The ideal target audience for this software is gullible newbies who are looking for magic systems and easy ways to earn an income online.
You see, the creators of uProfito are telling you everything you want to hear.
They know that the beginning is tough and making money online is a lot harder than it sounds, which leads to quitting too soon in 99% of the cases.
So they make this simple software that produces pretty sites, wrap it up in a shiny sales page where they promise you $1000's overnight, and sell it for an unbelievably low price.
But as you are going to see in the next part of my review, this is all just a smokescreen for something much bigger.
This software is best for owners and those affiliates that don't mind selling junk to people just to make commissions.
Related: Loop-It Review
uProfito Price and OTO's
The front-end price is $19 by the time of writing this uProfito review. However, the price might have increased in the meantime.
UPDATE 2021: uProfito now costs $25.85 one time.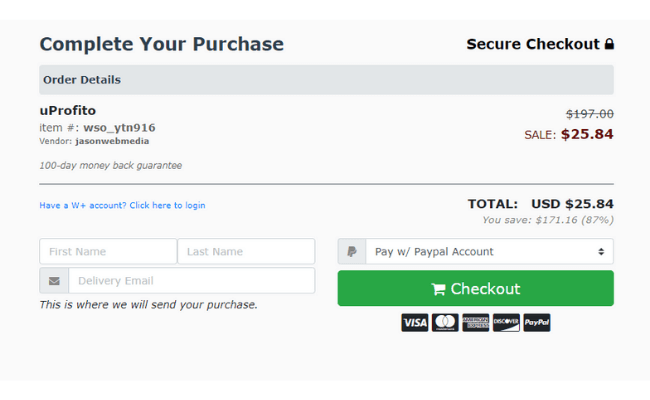 Just like every other shiny object, this software is designed to sell you a few additional pieces that are needed to get this system into full mode.
In other words, you have to take the following upsells if you hope to take advantage of those DFY sites.
Deluxe Version ($47)
With the standard version of the software, you can build only one site. This OTO lets you create unlimited video sites.
Also, you get four new Premium website templates.
Done For You Version ($197)
This OTO gives you access to 20 DFY passive money sites. Content, category, videos are also done for you. You just need to customize them.
Done For You Traffic System ($97)
With this upgrade, you are getting real human traffic to your websites. This method does not include any paid ads, social media posting, or anything technical.
Premium Version ($67)
uProfito Premium version unlocks a few features like Pop Up Builder, Facebook and Google Pixel, Mobile Site Builder, ten high-converting hot templates, that are designed to boost your conversions.
Tube Traffic ($77)
This OTO is all about getting free traffic from YouTube. It also includes a few features like a video link Wheel, Channel and Video analytics, Channel subscription, and other perks.
Reseller Licence ($197)
Last upsell allows you to resell uProfito as it is your own product. This means you can earn 100% commissions.
Now, as you can see, the basic version of the software is not going to be adequate to earn you any money.
To take full advantage of this system, you have to buy all upgrades, which are going to cost you $682!
So is it a scam when someone promises the DFY system for only $19 and then secretly sells the rest of the system for almost $700?
I'll let you think about this one for a few moments…
What I Like About uProfito
While reviewing products from WarriorPlus, it's hard for me to find anything I like about them.
As you could have seen so far, this product is overhyped, misleading, and in the end, a costly way to get started online.
There are no guarantees that it works and the whole thing could be just another scam in a row.
However, there are two aspects that I would like to mention in this section of my uProfito review before we move on to the flaws of this product.
You Get Cheap DFY Websites 
uProfito software is designed to produce DFY websites that are already monetized, which allows users to earn faster.
The layout, content, and quality of those sites are ok, and they could serve the purpose.
100-Day Money-Back Guarantee
Each user gets 100 days to put this app to use and if not satisfied, to ask for a refund.
This policy is standard. But as I'm about to explain in the next sections of uProfito review, the owners may not accommodate your request.
Related: Profiteer Review
Is uProfito a Scam?
Technically speaking, uProfito is not a scam because you do get software that creates automated websites for you in the backend of this product.
However, the problem is that this product has been overhyped to make more sales.
The truth is not always in the looks of things. And the same rule applies here, unfortunately.
This software has more cons than pros and is not my honest recommendation. You could even call it a scam after reading the following claims in my uProfito review.
Here is why you should think twice before getting into this system.
Sales Page Is Overhyped to Make More Sales
The whole sales system for uProfito is overhyped with claims such as:
the no-selling system that makes $1000 – $2000 on autopilot
it takes only 90 seconds to get started
you're bombarded with profits and free traffic
a code that makes earning online child's play
and so on
And the reason is that the customer (you) gets the feeling you're getting something extraordinary and life-changing.
However, these claims are not backed up either by testimonials or real-life examples, which makes them obsolete.
You see, no software can make you tons of cash on autopilot.
In my opinion, uProfito is just another shiny object that is good only for those who have created it.
uProfito is Not Newbie-Friendly At All
The creators claim that this software is completely newbie-friendly and you don't have to have any skills to make boatloads of cash.
But once you start using this software, you will probably have problems, especially if you are a newbie.
All systems for earning online, which includes uProfito, require some necessary marketing skills and knowledge to function correctly.
Once again, there are no easy ways around this.
Saying that you can earn money online without skills is like telling you that you can drive without learning how to shift gears, steer, follow the rules of the road, etc.
You Don't Have Full Control Over Your Sites
In addition to misleading and overhyped claims, there are a few other, technical issues with uProfito software.
One of them is cloud-based hosting on a sub-domain.
This means that once you create a site using uProfito app, you're not going to have full control over your business.
So if, for example, the owners shut down the system, your work is gone completely.
You should always aim to build your site on your own on legitimate hosting platforms that give you total control over your business.
This way, your business is safe. Moreover, you can even sell it at one point for profits.
All Users Get The Same Websites (Duplication Issues)
Another technical issue with uProfito is DFY content itself.
This software is designed to give you and all other users the same site that is preloaded with the same content.
This means that you can forget about getting first-page rankings on Google and other search engines because they will, at one point, detect duplicated content and exclude those sites from results.
The search engine algorithm is getting more sophisticated as we speak.
Their main goal is to give rankings to sites that follow the rules of the game and to eliminate offenders that use bots, software, and DFY content to get rankings.
In my opinion, you should always create your own unique content.
That is the correct formula for earning the trust of both search engines as well as your users.
Moreover, this formula is going to translate into tons of free traffic.
The System is Not Complete Without Upsells
The only way to put this system into action to make some money, if any, is if you purchase upsells.
For $19, you are getting simple DFY websites that are not going to work unless you know how to get traffic.
So to leverage uProfito, you need DFY Traffic System and Tube Traffic upgrades, which is going to cost you $174 alone.
Moreover, to achieve maximum success with this software, you need other upsells as well.
This information is well hidden from you for the reason that the owners can sell as many basic copies as possible.
But the problem is that they won't tell you this info before you decide to purchase the basic version of uProfito.
Some marketers and reviewers (including me) consider this way of selling a scam and are against hidden upsells that are mandatory to complete the product.
Think of it like this.
It's like buying a car without an engine.
How would you feel if someone sells you a vehicle under the promise it is going to take you wherever you want in 90 seconds and on complete autopilot, and once you give him your cash, you discover that there's no engine inside?
And then, you have to pay 10x more to get the engine as well.
Would you feel like you've been scammed?
Support May Ignore Your Emails and Refund Request
Some customers find products like uProfito a scam, so they decide to activate the refund policy to get back what they have invested.
But then, they stumble across a wall of silence.
In other words, WarriorPlus vendors are generous when it comes to giving away promises, but they don't like to keep up with the same.
This alone could be enough to say it is a scam.
Alternative: My #1 recommendation is a legitimate training that helped me to go from $0 to earning $100's per day promoting products I don't even own.
THE BEST WAY TO MAKE MONEY ONLINE IN 2023 >>
uProfito Review – Final Verdict
Whether or not uProfito is a scam is up to you and your views on the world of online advertisement.
If you think that it is fair to sell you a piece of software that has no use unless you purchase turbo-expensive upsells that are hidden from your sight, then it is legitimate.
However, if you feel that this way of selling things is entirely wrong, then we can agree it is a scam.
And the way they market this product is not the only problem with it.
As you have had a chance to read in this review, uProfito is just another DFY system that is not going to work as promised.
It is not backed up by examples, testimonials, and success stories.
The money-back guarantee and support team are probably just a hoax.
All of this is good enough for me to say that you should stay away from these DFY systems.
But this is just my opinion, and you should take it as it is. You are free to make up your own mind.
Thanks for reading my uProfito review. I hope this review has helped you to make a wise decision.
Related: Rapid ProFix Pro Review
How To Make Money With Affiliate Marketing
If you're looking for ways and means to start a legitimate affiliate marketing business to earn an income online, you should check out my top-rated program first.
The program that I recommend on the next page has helped me to reach the status of an online entrepreneur in a short period, and I'm confident it could help you too!
I went from struggling marketer to earning $100's per day promoting ANY products I choose and I want to show you how you too can do the same.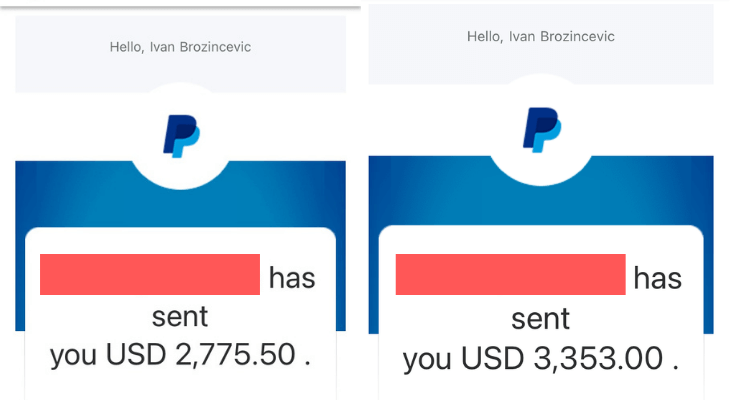 Among the best features of my # 1 ranked course is that you can start for free. You will get one complimentary site and access to the very first ten lessons from the course to try things out.
Furthermore, this program is in fact all-in-one. You get everything that you need to make money online.
This consists of detailed training, all the very best tools, hosting and websites, live assistance, community aid, technical assistance, one-on-one coaching, and so much more!
After evaluating over 500 programs on the web, my conclusion is easy. This is the best method to make money online.
And if you're looking for the very same, click the button below!
THE BEST WAY TO MAKE MONEY ONLINE IN 2023 >>
If you need any help or you have a question, feel free to contact me.
And don't forget to share this review with your friends and family!
All the best, Ivan. Founder, and CEO @freeaffiliatemarketingbusiness.com