If you are interested in affiliate marketing, you came to the right place.
I believe that business is evolving. Everything is moving online today, so does marketing as well.
Imagine things in five years from now. I can't wait to see it.
Within this post, I will show you some of the basics of this particular occupation which is changing marketing forever.
Would you like to learn?
What is Affiliate Marketing
Why Start With Affiliate Marketing
Who is an Affiliate
Who is a Customer
Who is a Merchant
How to Start With Affiliate Marketing
How Much Can You Earn
Moreover, I will demonstrate the business model by using this post as an example. That's the best way to learn.
You see, I have been around affiliate marketing for a couple of years and I can show you a thing or two.
This experience left me with a pocket full of fantastic information. Everyone who is interested in starting with affiliate marketing can benefit from the knowledge that I will share with you.
Ok, if you are ready to begin let's start with fundamentals.
What is Affiliate Marketing?
Affiliate marketing is a business where you promote products or services by your marketing efforts in return for a part of the sale (affiliate commission).
You as an affiliate or publisher are creating the link between a merchant and a customer.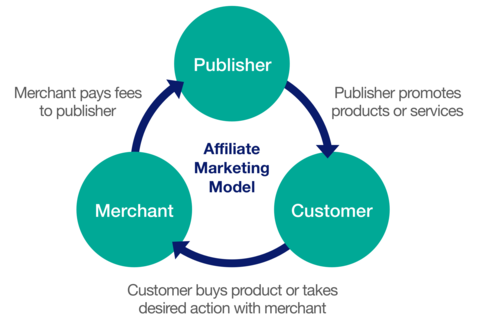 The picture above is the best concept I've learned in the last ten years of doing business.
The last two out of those ten, are online. And all thanks to understanding how to leverage this concept.
Today, I'm more than happy to spread the word around.
Why Start With Affiliate Marketing?
Ok, let's say a few about why start with this particular line of work.
I will share my personal 'whys' because someone else maybe has a different point of view. However, when we talk about affiliate marketing, every point of view must be a good one. No doubt!
First and foremost, time and space freedom! 
Everything else comes after this one.
Imagine, you work from your laptop. On top of that, you work whenever you feel like working. You see, as long as you can catch a WiFi connection, you are set to go.
Secondly, no boss! 
Yes! 🙂
That's how I feel when I think about this one. It's not that I don't like to work for someone else. It's just that I don't want to be a robot who is taking orders from everyone who passes me by — nothing else.
Affiliate marketing gave me an opportunity to work for my self. That was my desire.
The last but not the least, earning potential. 
Listen carefully now. I've heard some stories that are going around.
The Internet offers unlimited possibilities. The Internet is the future of business. The only limit to your earning potential is the one you set for yourself in your mind.
A side income or full-time career? It's all up to you.
People are learning this information fast. Many are taking decisive steps to create a business for themselves. It all reminds me of stories about the old Wild West and Goldrush Era.
Imagine, it's almost the same with affiliate marketing today.
Ok, we have touched the top three reasons WHY to start. We know the answer to WHAT it is.
Now, let's dig into WHO, HOW, and WHERE, shall we?
Who is an Affiliate (publisher)?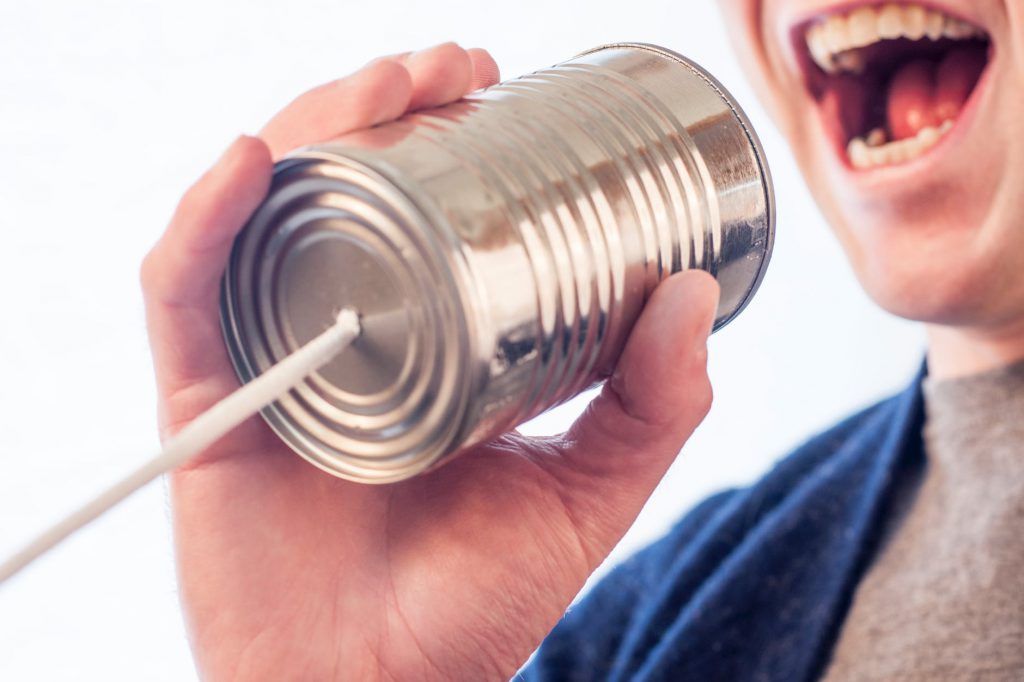 Let's clarify the model from the top first.
An affiliate or a publisher is a person who owns a website which provides a good deal of information about a specific niche.
A niche, in other words, is your area of interest. It can be dieting or making money online. As a matter of fact, it can be anything you want.
As you can see here on the example of this site, my niche is affiliate marketing.
Your future website can take many forms. It can be a review site or it can be a blog like this one. It's all up to personal preference too.
Either way, the site is your place of business.
You use your website to share information via your blog with other like-minded people who have an interest in knowing more about what you already know.
It's called networking and doing business. 🙂
Moreover, you are more than welcomed to recommend your visitors with a helpful product or service you use regularly in order to make your life easier.
This action opens a chance to complete the circle from our model.
Anybody can be an affiliate. There is no need for a degree or a diploma or any expertise in this matter.
Your mission as an affiliate marketer is easy.
Imagine something easier than this.
I think you can't.
The basic point is to connect the customer with the merchant using affiliate links as shown on the model up top.
Who is a Customer?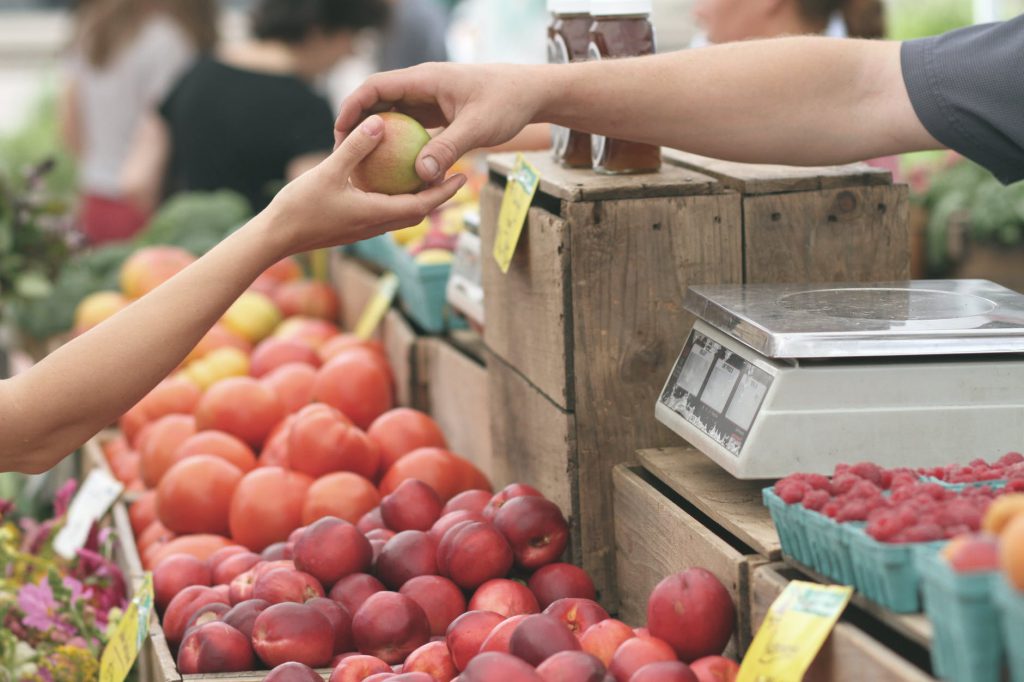 A customer is anyone who uses the internet to search and shop for stuff.
Here's an example.
A person lands on your website in a search for valuable information about your niche.
You, on the other hand, have prepared a great post about your interest and within that post, you have some affiliate links leading to a specific product or service.
If happy with the information a visitor follows your link to the merchant's network where they make a sale.
When a customer finishes the cycle, we stop calling that man or a woman a visitor because now, they have converted to your lovely customer.
After a sale, you earn a commission for your work.
Nice and easy. 🙂
At the end of the day, it's a fair deal for everyone. People who need help will get what they want. And you get to share your knowledge, help others, and earn some money.
Who is a Merchant?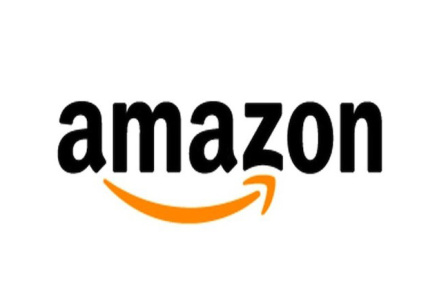 A great example of a merchant is Amazon. They offer tons and tons of various products on their shopping platform, from books to engine parts!
Alternatively, you can join countless other affiliate programs.
The most popular ones beside Amazon are Click Bank, Commission Junction, eBay, etc. Moreover, they are all free to participate.
Some of the programs might review your website before they let you in, but they are all easy to enter.
Their part in the process is to pay you a commission after the sale on their site.
A commission percentage can be as low as 5% and all the way up to 75%!
However, none of the mentioned merchants can provide a step by step training program which is the first roadblock for all new affiliate marketers.
The ideal scenario would be to find a merchant which can offer a step by step training, great product to sell, and a fair commission structure.
Luck for you, and me, I've found one that fits perfectly!
Wealthy Affiliate is my top recommendation to all beginners as well as more advanced marketers.
The training is easy, beginner friendly, and very detailed covering everything you need to know about the business.
They help you to start your earnings online by selling their training platform.
Their commission rate is 50%! Moreover, their commission structure is one of the best I've seen over the last two years.
I highly recommend you to try it out for a test drive because it's free as long as you want.
I hope you are all warmed up by now because from now on, we're talking some real business. 🙂
How to Start With Affiliate Marketing?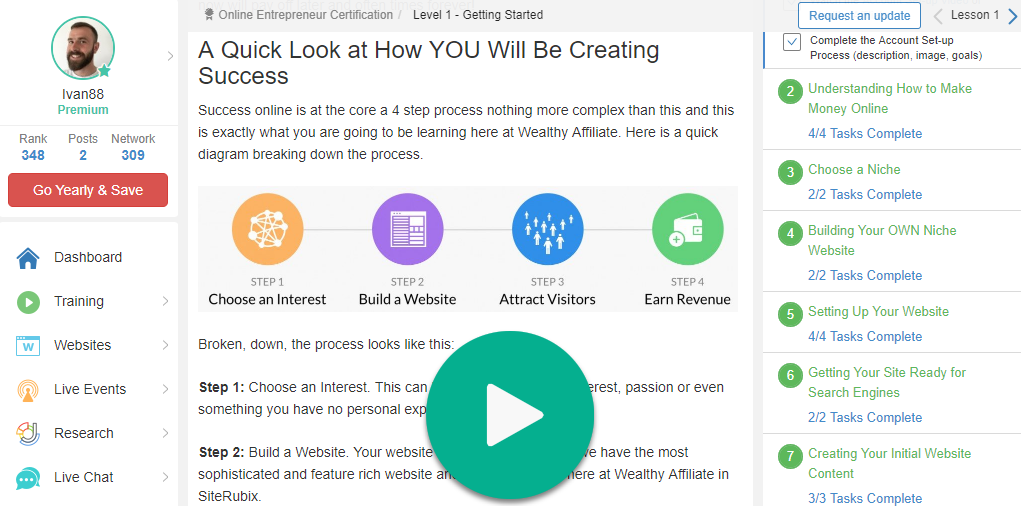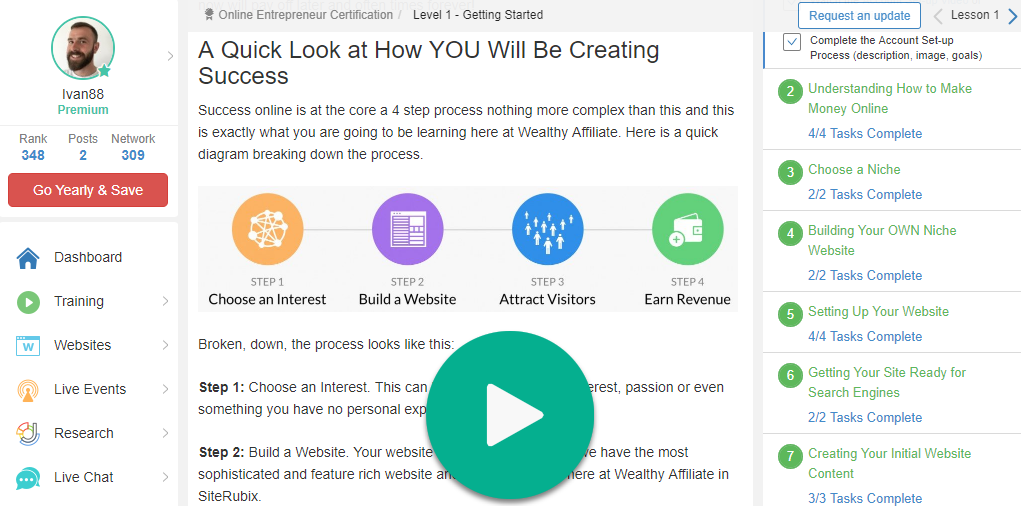 PRESS PLAY TO LEARN MORE!
Let me show you a step by step model or formula I've learned at Wealthy Affiliate. Moreover, I use it effectively to generate a passive income by offering their training service.
It all starts with something you like.
1. CHOOSE A NICHE (FIELD OF INTEREST)
It can be anything, and I mean anything.
People have an interest in training dogs, and they make money online by following this formula.
Whatever you like to do, understand that it is profitable as long as other people share your interest!
How unlikely would it be that no one shares your love for growing tomatoes?
Tomatoes are just assumption of mine. The fact is that a lot of people shop on the internet for products related to growing plants.
On the other hand, some people are earning an excellent commission selling related products while growing their juicy, red fruit in their garden.
Yes, tomatoes are fruit. 🙂 Google it ok!
After you know what your chosen niche is, you will have to do some work on your own to get your hands dirty, but nothing hard.
So, let's move on.
2. CREATE A WEBSITE WITH VALUABLE CONTENT
Once you build your website (CHAPTER 3.) which takes five minutes with today's technology, you'll have a ground ready to plant some tomato seeds in it.
This is what you have to do.
Create a site on a free domain. Here is a post on how to do so.
After you give it a name and register your brand new website, Wealthy Affiliate's SiteBuilder will do the rest for you.
All you have to do is choose a theme you love and you're ready to create some content.
Before you start writing on the website, you should know how to do keyword research (CHAPTER 4).
This particular task can be intimidating for beginners. That is why I have prepared a step by step guide to making it easier.
Creating content (CHAPTER 5.) used to be also very intimidating, as well as building a website, but not anymore.
The process became super fast, easy, and what's most important it's fun!
3. PROMOTE YOUR WEBSITE TO ATTRACT VISITORS
Getting traffic to your site is one of the harder tasks for all affiliate marketers.
This information is pretty valuable to those who know it, so much that some people charge thousands to give a few tips and tricks on how to get people to see your work.
You see, if no one can see your tomatoes, how the hell will they ever buy any?
I have a great piece of content on how to get traffic on your site (CHAPTER 6).
Learning about how to leverage Google, Bing, Yahoo, and Social Networks to generate free and paid traffic means only one thing for your business.
And that is the following.
4. HAPPY VISITOR MAKES A PURCHASE, AND YOU EARN A COMMISSION 
The last step is here only to show you have you done everything correctly.
If you follow the instructions, by the letter, you can earn some serious money.
I just hope I haven't confused you with my tomatoes analogy. 🙂
All I want to show you how simple it is because somehow the majority of people think it is some secret government stuff that only a few are allowed to know.
I was the one. I admit. Guilty over here.
However, I know the other side of the story today, and I love to share it with you.
REGULAR PEOPLE ARE EARNING THOUSANDS PER WEEK BY FOLLOWING THIS SIMPLE FORMULA!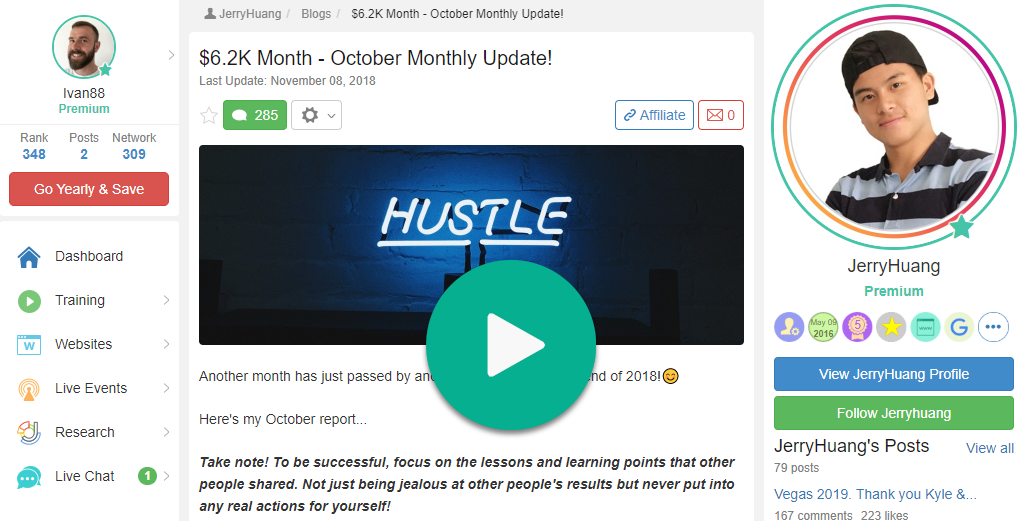 PRESS PLAY TO LEARN MORE!
Jerry is just 21, and he is killing it!!!
Jerry is a college dropout from Taiwan, I believe. Don't hold me for my word.
The kid is not a genius. The fact is, we are all geniuses. Jerry over here was willing to listen and to learn and to apply, and then again, listen, learn, apply, and then one more time, listen… Alright. I'm done. I guess you see my point.
The fact is, Jerry is not the only one. I've given him as an example because it's cool to see a young man like him already succeeding in life. There are many of us doing the same thing as he does.
Join us! It's free to check it out.
HOW MUCH CAN YOU EARN WITH AFFILIATE MARKETING?
Let me tell you how you can repeat Jerry's success if you want to.
There are multiple factors we have to factor in to determine the size of your income as an affiliate.
It depends on:
How much you are willing to learn
How much time you can devote to work
The percentage of your commission
You can earn a nice passive side income if you stick to what can you learn at Wealthy Affiliate.
If you are a high achiever and you see a great opportunity in this business, you can become financially free in a reasonably short period.
If you commit yourself to work on this for a more extended period, you can set up several websites.
Therefore, you can earn passive income from multiple sources.
I was looking for ways and means to earn a passive income. Moreover, I wanted to create several streams. After a lot of time spent in busting my head to find a decent opportunity, I was relieved to find a Wealthy Affiliate.
If you are looking for something similar, then try it out for one month. It's only $19. However, that small investment can give you a nice return over time.
Everything is possible at Wealthy Affiliate!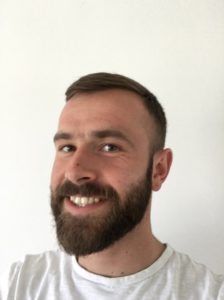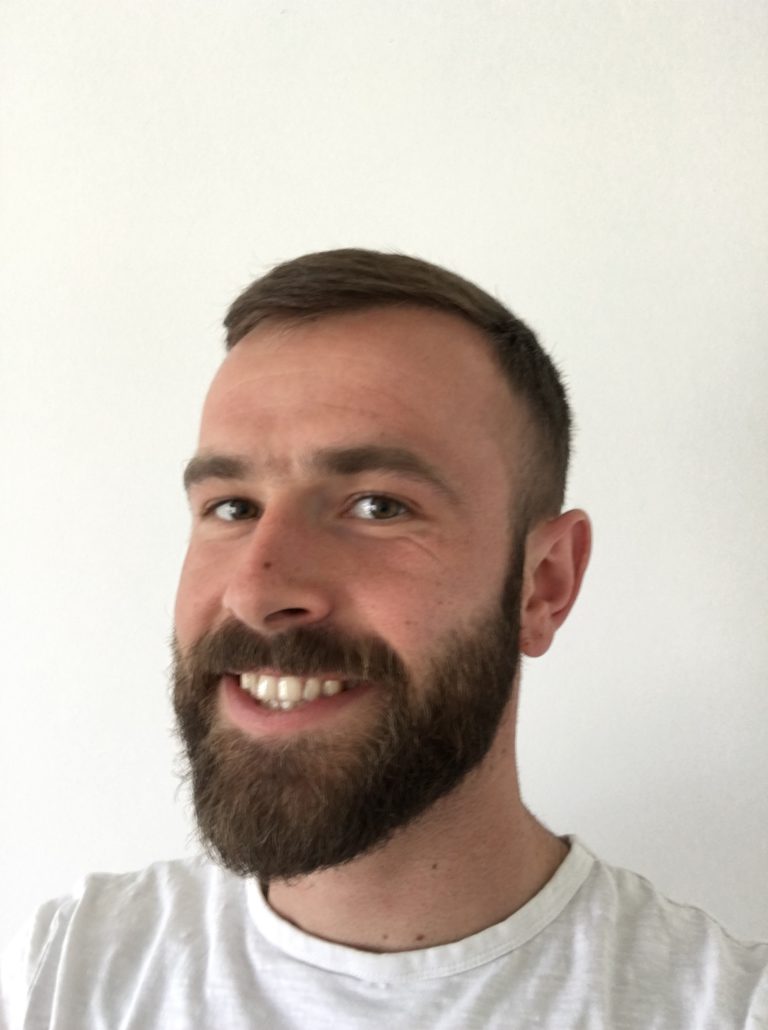 All the best,
Ivan,
founder, and CEO at
freeaffiliatemarketingbusiness.com