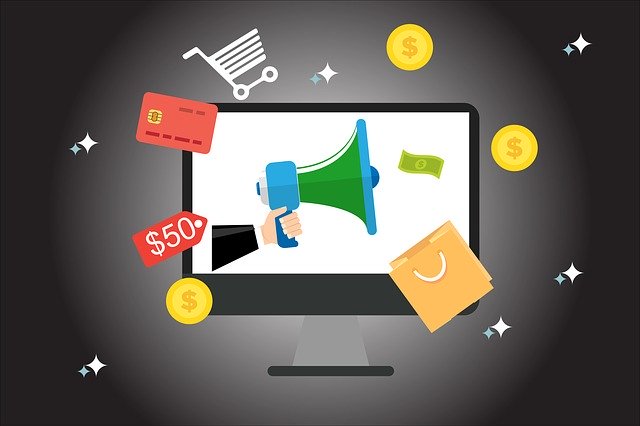 Imagine this.
You had the best dinner ever in one of your favourite restaurants.
A few days later, you meet a friend and you tell him about your experience and give him directions to that restaurant.
Your friend pays the visit to this place and becomes a new happy customer.
You see, you just did what affiliate marketers do for a living!
So if you were a marketer in that situation, you would've earned a commission for recommending that restaurant 🙂
In other words, affiliate marketing is a business where you promote products or services by your marketing efforts in return for a part of the sale (affiliate commission).
You as an affiliate or publisher are creating the link between a merchant and a customer.
The image below explains the concept of affiliate marketing.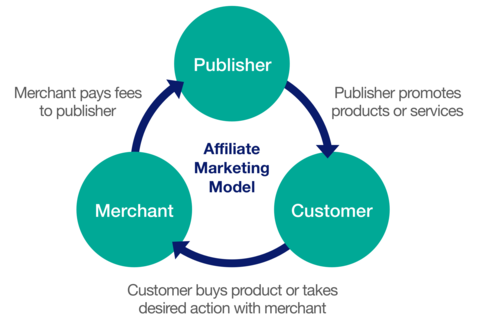 Who is an Affiliate (publisher)?
Let's clarify the model from the top.
An affiliate or publisher is a person who owns a website that provides a good deal of information about a specific niche of product and services.
A niche, in other words, is your area of interest.
It can be dieting or making money online. As a matter of fact, it can be anything you want.
As you can see here on the example of this site, my niche is affiliate marketing.
Your future website can be about anything you want, there are no rules.
The site is your place of business. You use your website to share information with other people who have an interest in knowing more about your product or service you promote.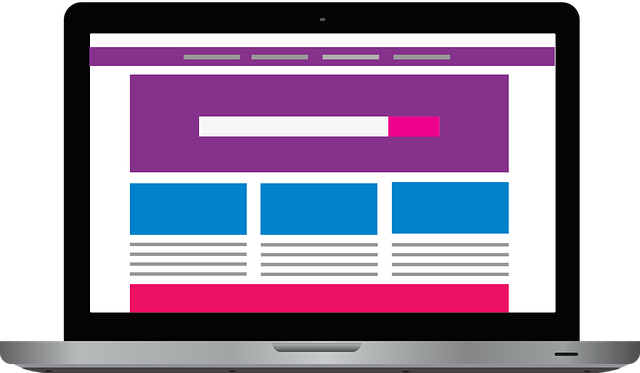 Anybody can be an affiliate.
There is no need for a degree or a diploma or any expertise in this matter.
The basic point is to connect the customer with the merchant using affiliate links.
Rember the restaurant scenario 🙂
Who is a Customer?
A customer in the affiliate marketing business is anyone who uses the internet to search and shop for stuff.
Here's an example.
A person lands on your website in a search for valuable information about your a product or a service within your niche.
You, on the other hand, have prepared a great post about your interest and within that post, you have some affiliate links leading to a specific product or service.
If happy with the information a visitor follows your link to the merchant's network where they make a sale.
When a customer finishes the cycle, we stop calling that man or a woman a visitor because now, they have converted to your lovely customer.
After a sale, you earn a commission for your work.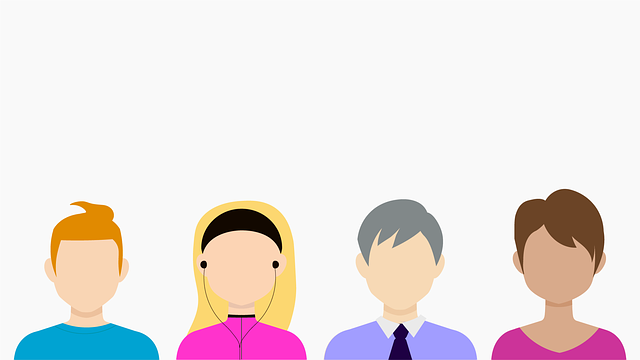 At the end of the day, it's a fair deal for everyone.
People who need help will get what they want.
And you get to share your knowledge and experience, help others to make the right choice or solve a problem, and earn some money while doing so.
Who is a Merchant?
A great example of a merchant is Amazon.
They offer tons and tons of various products on their shopping platform, from books to engine parts!
Alternatively, you can join countless other affiliate programs.
The most popular ones beside Amazon are Click Bank, Commission Junction, eBay, etc.
Moreover, they are all free to participate.
Some of the programs might review your website before they let you in, but they are all easy to enter.
Their part in the process is to handle the customers and pay you a commission after the sale.
A commission percentage can be as low as 1% and all the way up to 75%!
I hope you are all warmed up by now because from now on, we're talking about some real business.
How Much Can You Earn With Affiliate Marketing Business?
Many people start an affiliate marketing business thinking it's a 'get rich quick' scheme.
Understand that it's a business like every other. Therefore, there are multiple factors we have to factor in to determine the size of your income as an affiliate.
It depends on:
How much you are willing to learn
How much time you can devote to work
The percentage of your commission
If you are a high achiever and you see a great opportunity in this business, you can become financially free in a reasonably short period.
If you commit yourself to work on this for a more extended period, you can set up several websites. Therefore, you can earn passive income from multiple sources.
In the end, it's all up to you and your efforts.
The Importance of Mindset 
The wise man has once said these lines: "Choose the job you love, and you'll never work a day in your life."
I got addicted to this sentence ever since I've heard it for the first time.
No matter what's your hobby, baking cookies or repairing engines; it can become an affiliate marketing business.
I can imagine that some of the greatest entrepreneurs started their business empires from the 'garage' in the form of a straightforward idea.
Can you imagine the same?
The thing is that we don't see that part; we don't know the struggle and hard times they had to go through. We only see their success.
It makes us believe that things were easy for them. That somehow they are blessed while the rest of us are doomed to live the normal life.
From great tech inventors to writers, musicians, business experts, sports stars, every each and one of them had to go through an underground stage before they managed to turn their hobby into a successful business.
The fact is, they've done it! I know that you too can do it!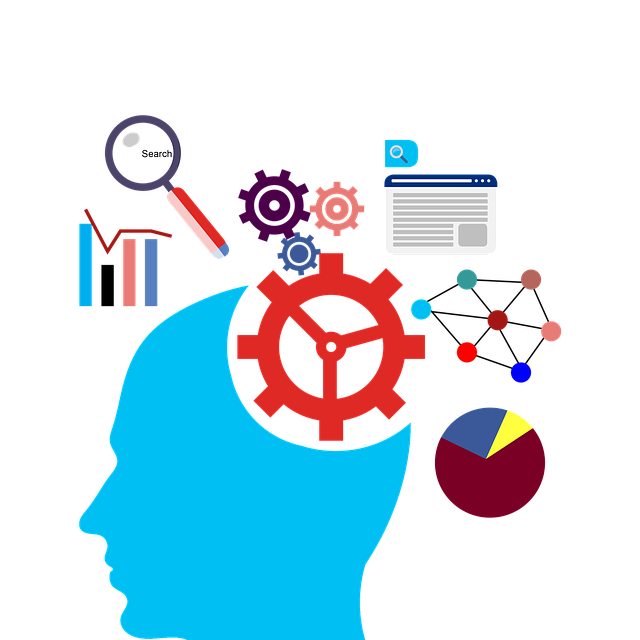 Maybe it doesn't have to be a business empire.
However, a couple of hundreds or even thousands per month would be a nice addition to your current budget.
Do you know what the best part is?
Once you finish with the 'hard work' (there is no hard work, only fun work), your income will become passive.
It means that you will earn from it while having a cup of tea and reading a good book, and even while sleeping!
How Much Money Can I Earn With Affiliate Marketing?
There are no limits to how much you could earn with affiliate marketing, really!
Affiliate marketing is not a fast way to riches. However, once you earn your first commission, you'll want to earn your first $100, and then, once you reach that level, you'll want to earn your first $1000, and so on!
Also, there's another great thing about affiliate marketing.
You see, in the online world, everything is the same as it is in the real world except for one fact.
It is not physical; it is digital.
You will not have to rent a shop and deal with tons of paperwork. Even better, you will not have to hire or fire anyone.
A few dollars or euros and a will to learn new things are enough to kickstart your online business!
In other words, you don't have to have a bag full of money to start an online business and to earn with affiliate marketing.
All you have to have is a desire to get started and awareness of the fact that it is profitable if you know what you are doing, which leads me to the next topic.
Where Can You Start With Affiliate Marketing?
There are many courses and programs that teach affiliate marketing today.
However, very few can actually offer you the best education, tools, and help you need to successfully start an affiliate marketing business.
I've been a member of such a program for years.
If it hasn't been for Wealthy Affiliate, I would've earned a dime online, let alone become able to quit my job and start living from affiliate marketing.
These guys can help anyone to build a successful online business.
Here's what you can learn at Wealthy Affiliate.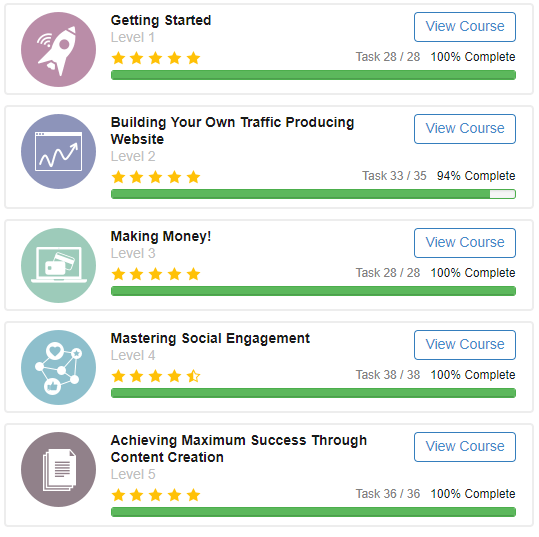 The course is called Online Entrepreneurship Certification, and it's the only thing you need to build an online business and to start making money online.
Wealthy Affiliate is my one and only recommendation to all of you who are looking to start with affiliate marketing.
If you need more info about how to start with affiliate marketing, you can read my post about How to Start With the Affiliate Marketing Business in 4 Steps.
If you want to learn more about Wealthy Affiliate, you can read my Wealthy Affiliate Review.
Or you can jump into Wealthy Affiliate's Online Entrepreneurship Program and start your affiliate business right away!
Test-Drive Wealthy Affiliate Today