About
Free Affiliate Marketing Business is a place where you can find all you have to know in order to become a successful affiliate marketer.
WELCOME TO FAMB!
As you know affiliate marketing is one of the fastest growing online business lines or branches today. For a reason as well!
You see, having your own online business has multiple advantages over a physical business.
However, let's stick to the few major ones:
everything is digital, no paperwork
your place of business is your website
only tools required are computer or laptop and stable internet connection
you can connect with the whole world
it is easy to start without previous knowledge
And the list goes on!
As I am in the business for some time, my mission here at freeaffiliatemarketingbusiness.com is very simple.
As I still develop my skills, as I still learn more, I want to share my knowledge with you guys.
Affiliate marketing has changed my life, so I would like to help you change yours.
Don't worry if you don't have any knowledge about the business.
At freeaffiliatemarketingbusiness.com you can expect to get all you need, to successfully start your new career as an affiliate marketer.
My name is Ivan.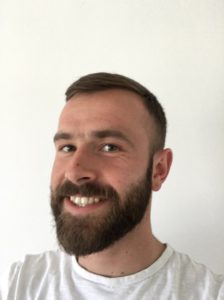 I am born and raised in Vinkovci, Croatia. A small piece of heaven on Earth. If you haven't been there, your next vacation destination should be anywhere in my beautiful country! You will have the time of your life.
However, I am a child of the World. I like to travel, see places, enjoy different cultures, discover new opportunities, meet wonderful people.
In general, I like to enjoy life!
The life that I live right now would not be possible if I haven't discovered the world of online business.
You see, where I come from, having your own business can be compared to winning the lottery. It opens doors to a much more different life than we are used to.
Speaking of the reason why I have created these pages.
My primary goal is to show the way to everyone who is interested in attaining freedom.
Freedom for me represents the be able to think, speak, feel, move, and live the life the way you want. Certainly not like we are dictated to live by our SYSTEM.
The system has so many holes…
One day, a few years ago, I have discovered a doorway to this freedom.
It was wrapped around in the form of online business!
Since I have tapped in this line of business, my life has changed so completely that it makes my head spin when I have a chance to think about it.
I am telling you, my friend.
Being your own boss is liberating. It really takes you to a whole new level of thinking.
You can see life through a different set of eyes. Those man-made rules don't apply to you.
You create your own world.
I don't want to keep you for a long time here. Therefore, here is what you have to know.
Down below is a link to My Wealthy Affiliate Review. 
If you don't know what is Wealthy Affiliate, let me explain briefly.
There are many affiliate marketing training courses out there that can teach you how to start with affiliate marketing.
However, none of them can measure with Wealthy Affiliate.
Kyle and Carson have started the company back in 2005!
These guys will give you everything you have to have to start successfully.
Moreover, they will teach you, if you let them, everything you have to know about affiliate marketing.
Wealthy Affiliate University counts over 1.2 million members!
And, it is without a doubt, the best affiliate marketing training on the internet.
Now let's get busy!
To Your Success!