Lesson 2:
Choosing Your Affiliate Niche
RESOURCES: Amazon.com
Step-by-step instructions:
In this lesson, you will learn how to choose your own niche. Once you learn what your niche is, you'll learn how to find a ton of high, medium, and low-ticket products on Amazon! Amazon is by far the best place for beginner affiliates to start earning income by promoting millions of products available.
So, how to choose your niche?
The BEST WAY to choose your niche is by using your passions, hobbies, and interests as guides. I recommend creating a list of your passions, and following the instructions from this training to locate the perfect sub-niche and find a ton of awesome products that you can promote for free to earn passive income online!
STEP 1 – Click here to go to the Amazon Marketplace. From the Amazon home page click on "All" in the top menu to open all the departments (niches)!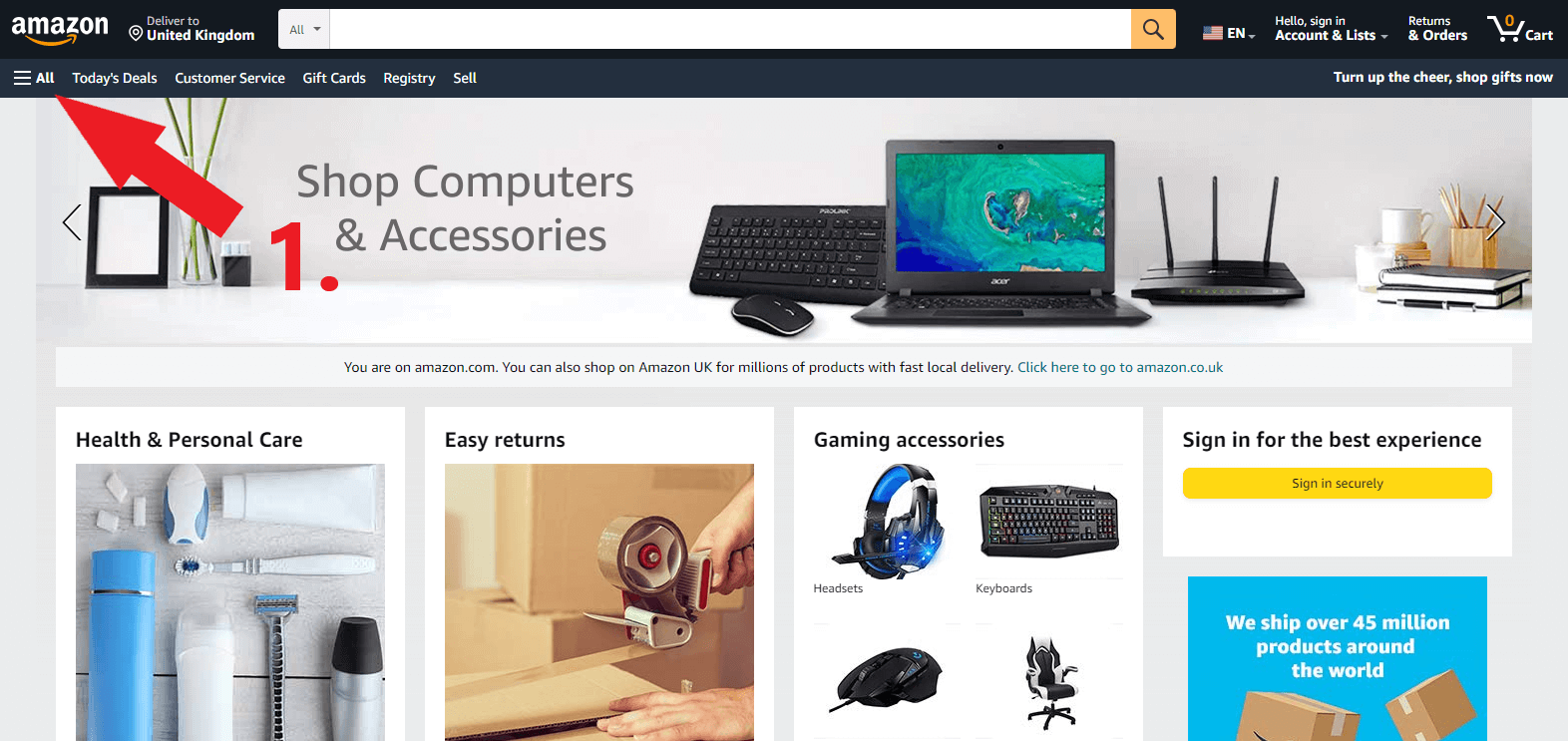 STEP 2 – Expand all the departments and click on the department (niche) that attracts you the most. In this example, Electronics. Pro tip: Create a list of 3-5 passions and hobbies and then let the list guide you to your niche on Amazon.
STEP 3 – Amazon will offer you to explore sub-departments (sub-niches) that might interest you even further. Find the sub-niche that interests you the most and click on it.  In this example, camera & photography.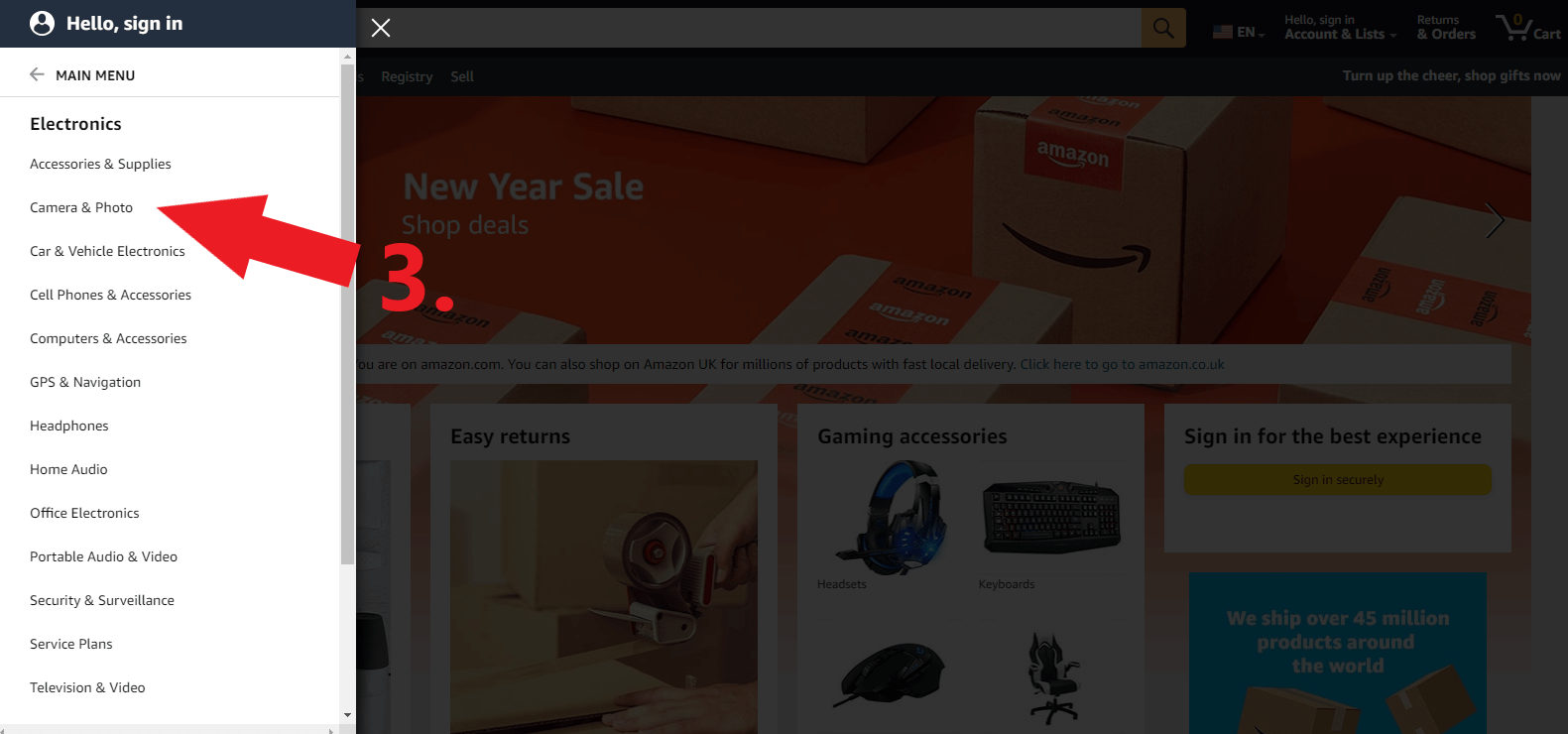 STEP 4 – You will land on a page with all the products inside this sub-department (sub-niche). From the left-hand menu select the product category that interests you the most! In this example, Digital Cameras.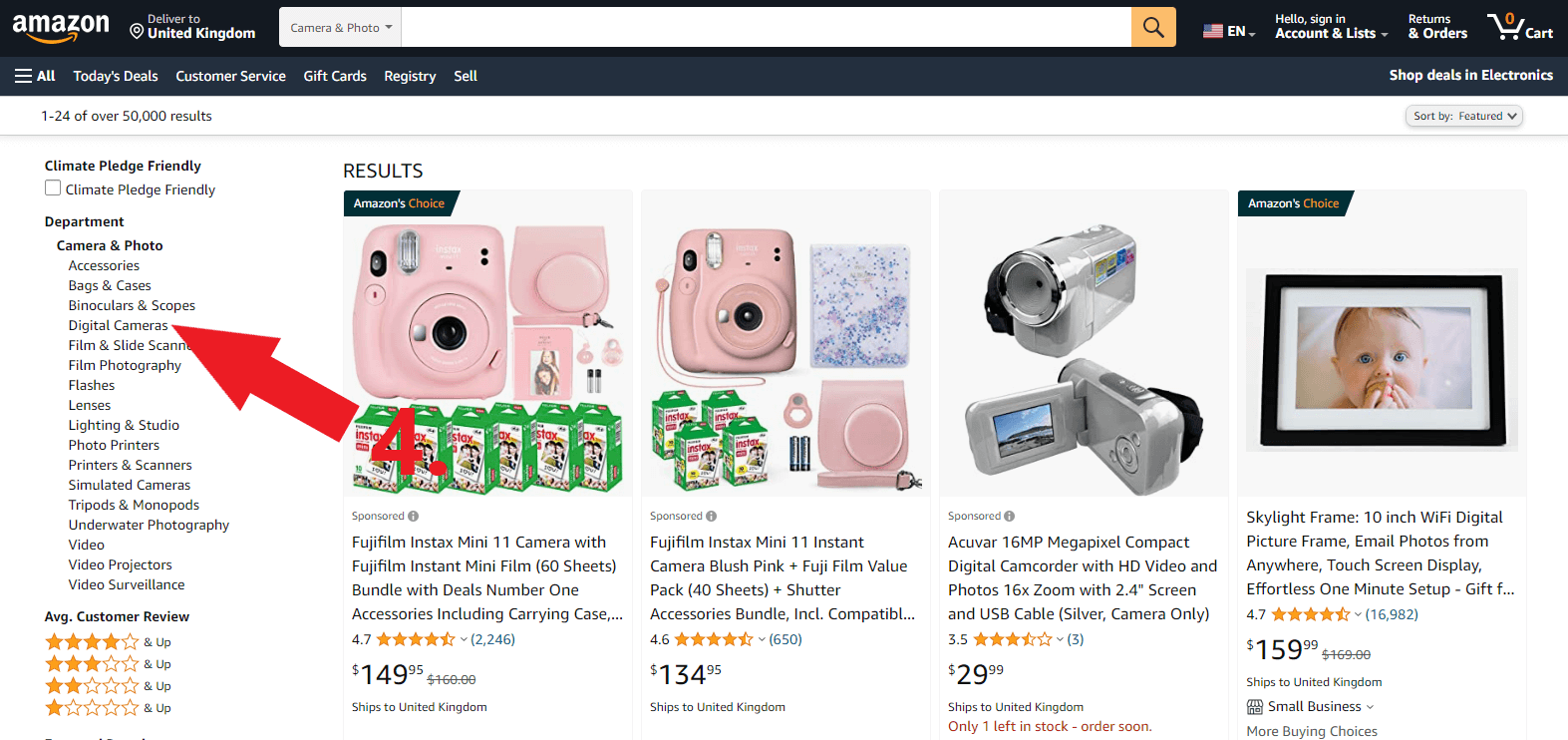 STEP 5 –  The last thing you want to do once you find your niche is to sort all products from "high to low" prices. This way, you get access to high-ticket items on Amazon that pay the highest commissions!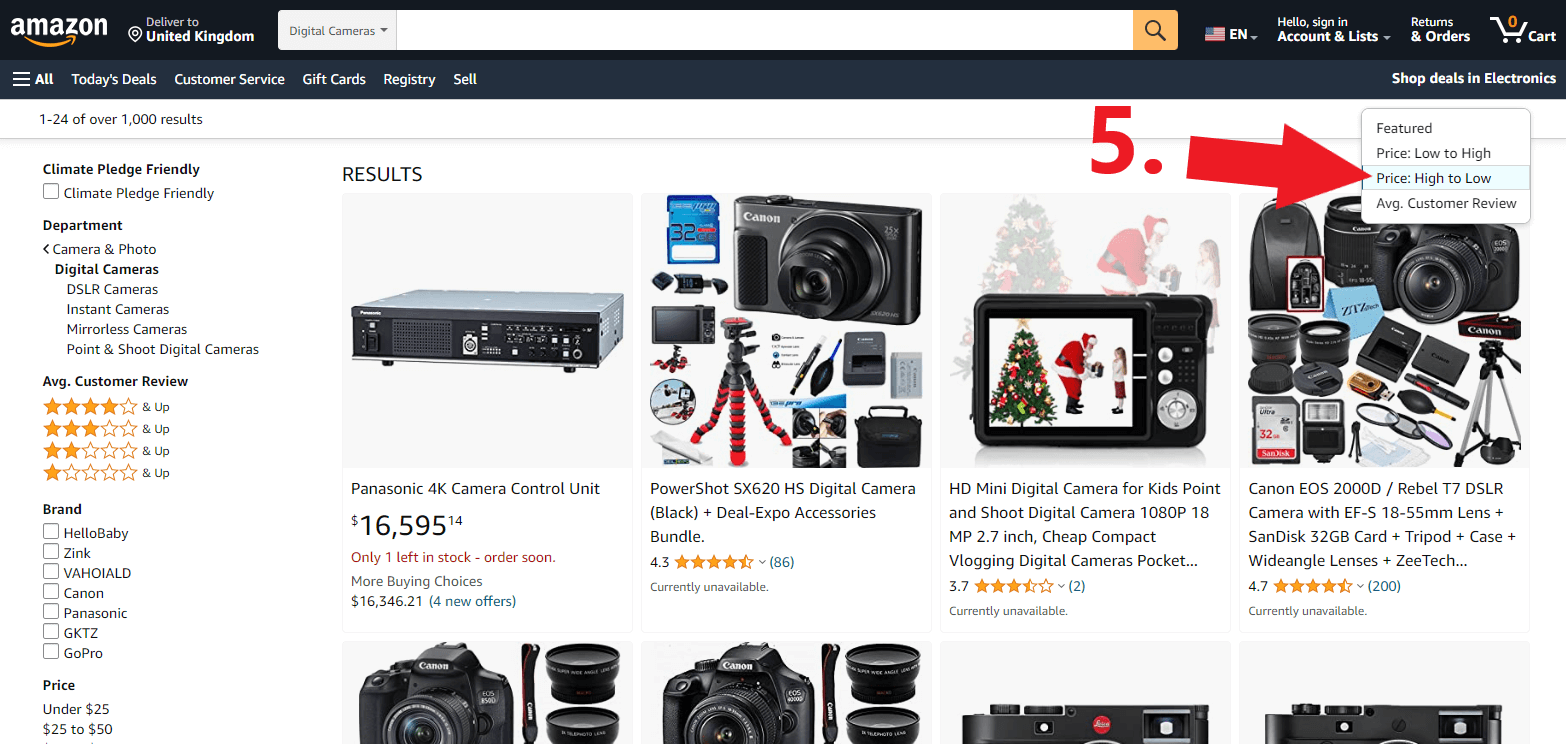 Congratulations! This could be your niche!
If you aren't happy with the choice, repeat the process a few times s to find the ideal niche for your affiliate business.
Once you complete the process, you will have an idea for your IDEAL niche and will have access to a ton of products in your niche that you can start promoting using the rest of the instructions from this program.
In the next few lessons, I will show you how to set up your domain name, hosting, and website so that you can start leveraging this 4-step formula to earn PASSIVE INCOME with affiliate marketing!
<< PREVIOUS LESSON / NEXT LESSON >>
Got questions? Need help? Click Here