IMPORTANT MESSAGE: Hey there! It's Ivan. First of all, I want to extend my gratitude and say THANK YOU for choosing my training program to learn how to make money online.
This system WORKS for me. And it will work for you too!
Secondly, I have a disclosure to make…
As you have noticed, this training course is free. Unlike other people in this industry, I'm not going to charge you ridiculous amounts of money to get access to my system.
I believe in providing value first! And I'm doing so for free.
However, you still have to invest in your own website to put this system into action and start earning online. And if you do so, I will earn a small commission for recommending my #1 website hosting partner – A2 Hosting.
By investing in recommendations from this training, not only that you are investing in your own success but, you are also helping in keeping this information free for everyone interested in making money online using my proven and free blueprint.
Thank you, Ivan Brozincevic.
Now, let's get busy! 🙂
Lesson 3:
Building Your Affiliate Website From Scratch
RESOURCES:  A2 Hosting
Step-by-step instructions:
In this lesson, you will be creating your own affiliate website. To do so, you will need two things: HOSTING and DOMAIN. We're going to use the A2 Hosting service in this training. A2 Hosting is reliable, secure, super-fast, and one of the best hosting services online for the last decade and counting.
STEP 1 – Click here to go to the A2 Hosting page to start creating your own affiliate website.
STEP 2 – Select the SHARED HOSTING. This is the best hosting for beginners because it is budget-friendly.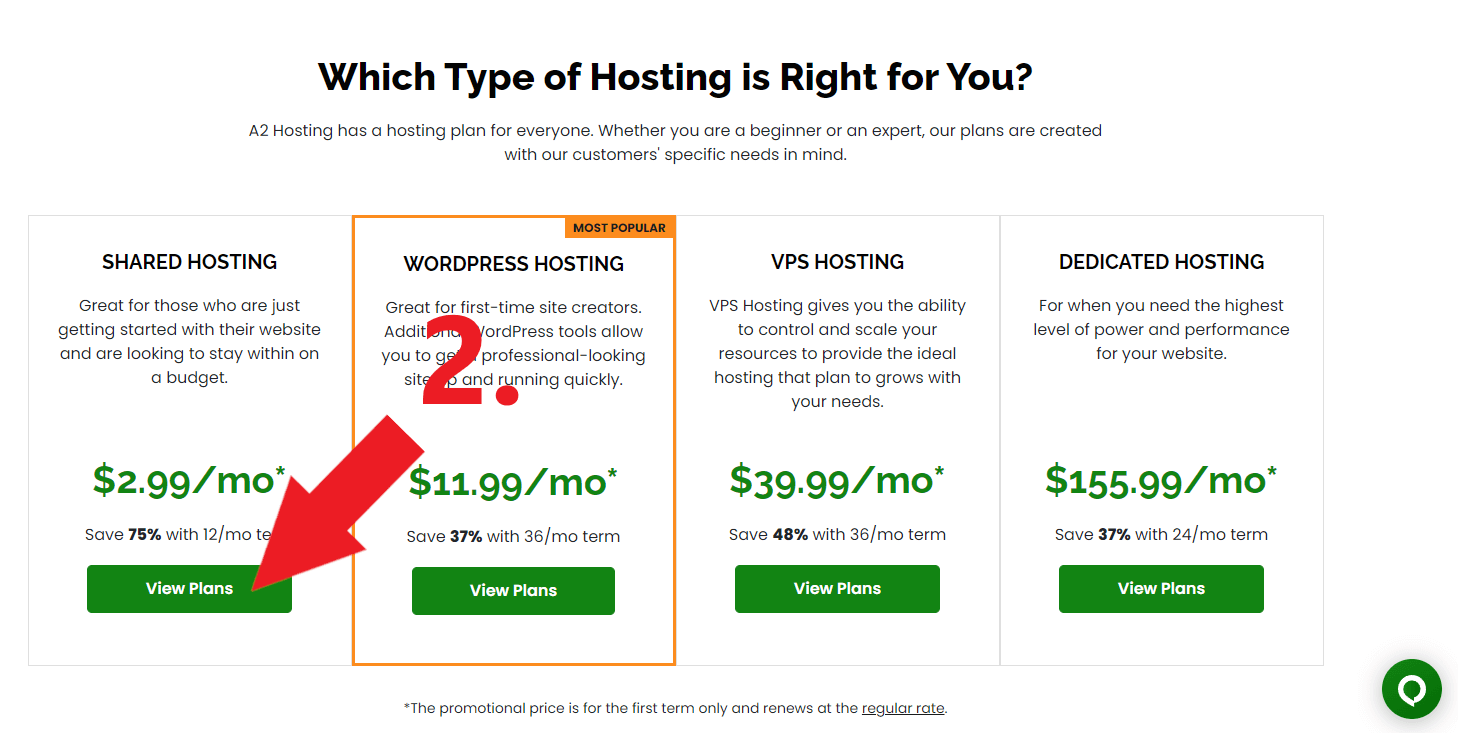 STEP 3 – The next step is to choose a STARTUP plan which is ideal for one website. If you need more sites, go with the DRIVE plan.
Step 4 – Click on the "Register a new domain" option and enter your domain name. Pro Tip: make your domain name niche-related. Don't use too many words (3-4 max). Once you are done, click on "Continue".
STEP 5 – On the next page customize your server location. Ideally, if your site is going to be in English, you want to choose Arizona or Michigan. Once you are done, click on "Continue".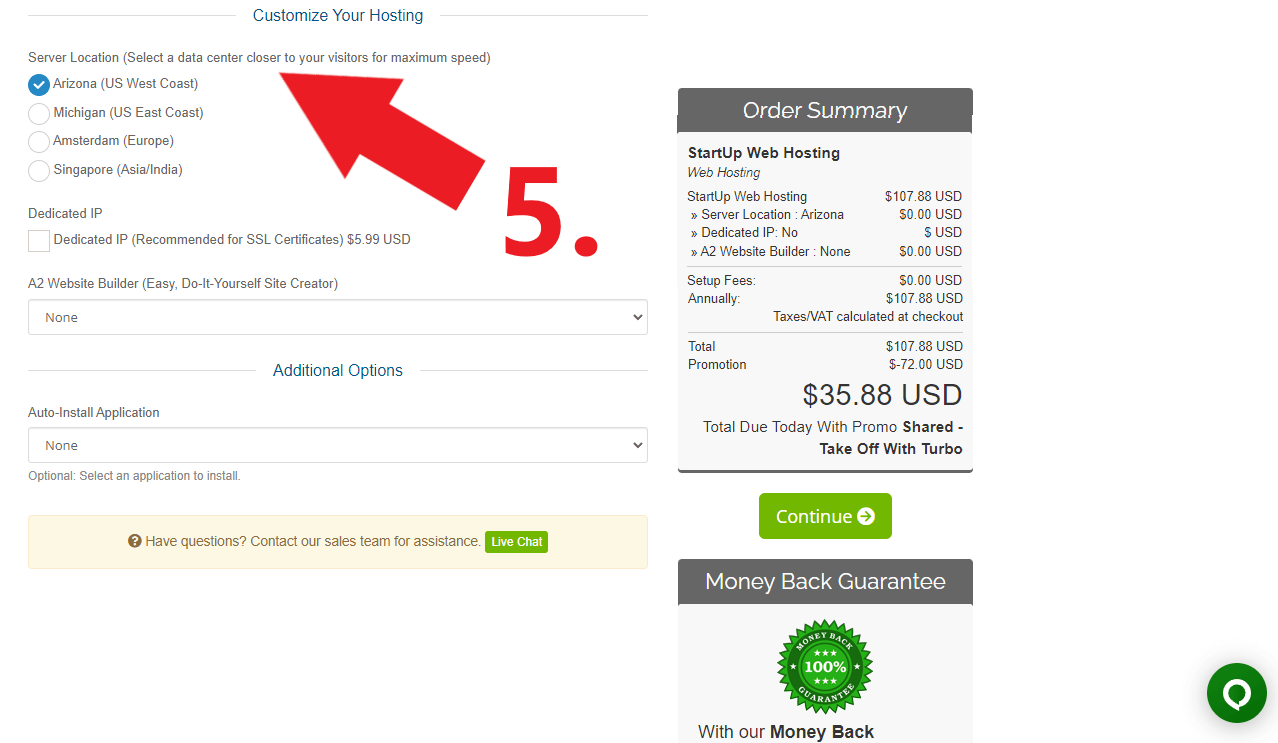 STEP 6 – On this page, unselect the ID Protection addon. Once you are done, click on "Continue".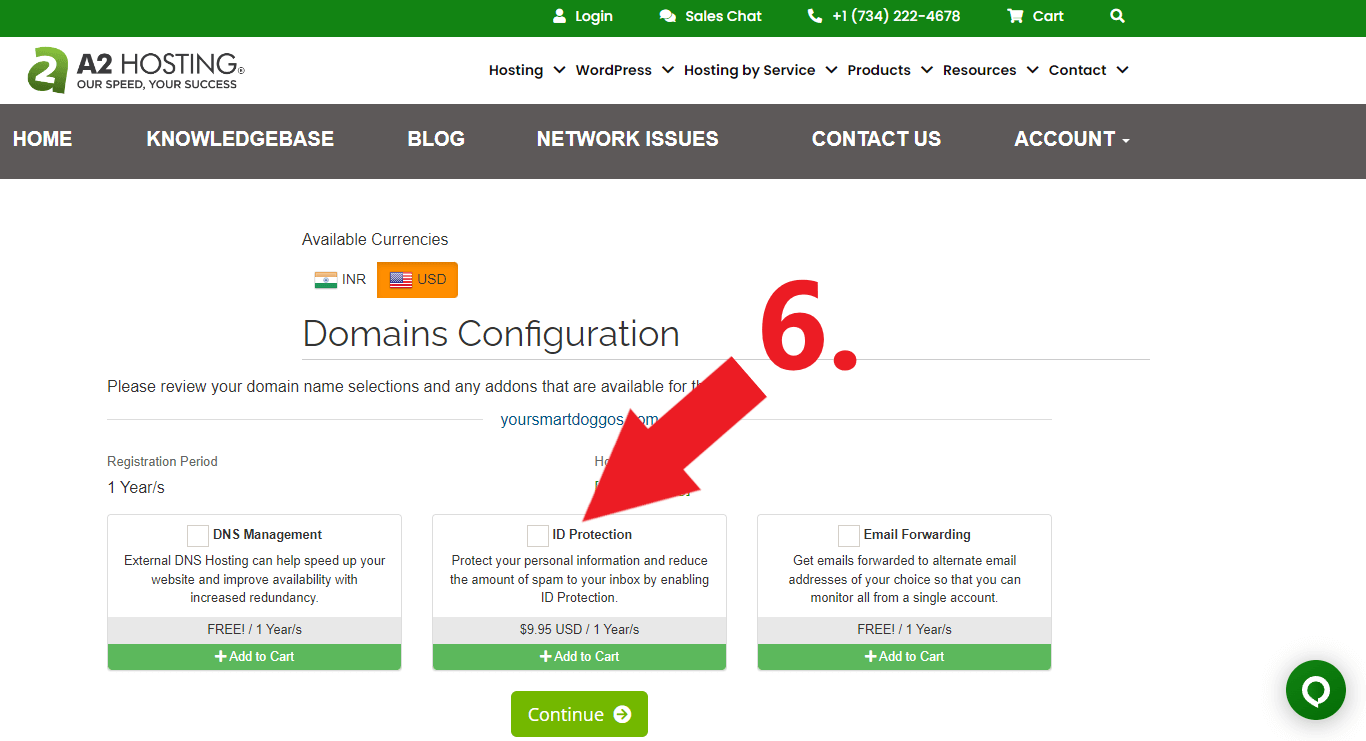 STEP 7 – Review your plan and domain name. Once you are done, click on "Checkout".
STEP 8 – The next step is to enter your personal information such as name, last name, email, phone, and billing address.
STEP 9 – Below your personal information, you have to create a password for your A2 Hosting account.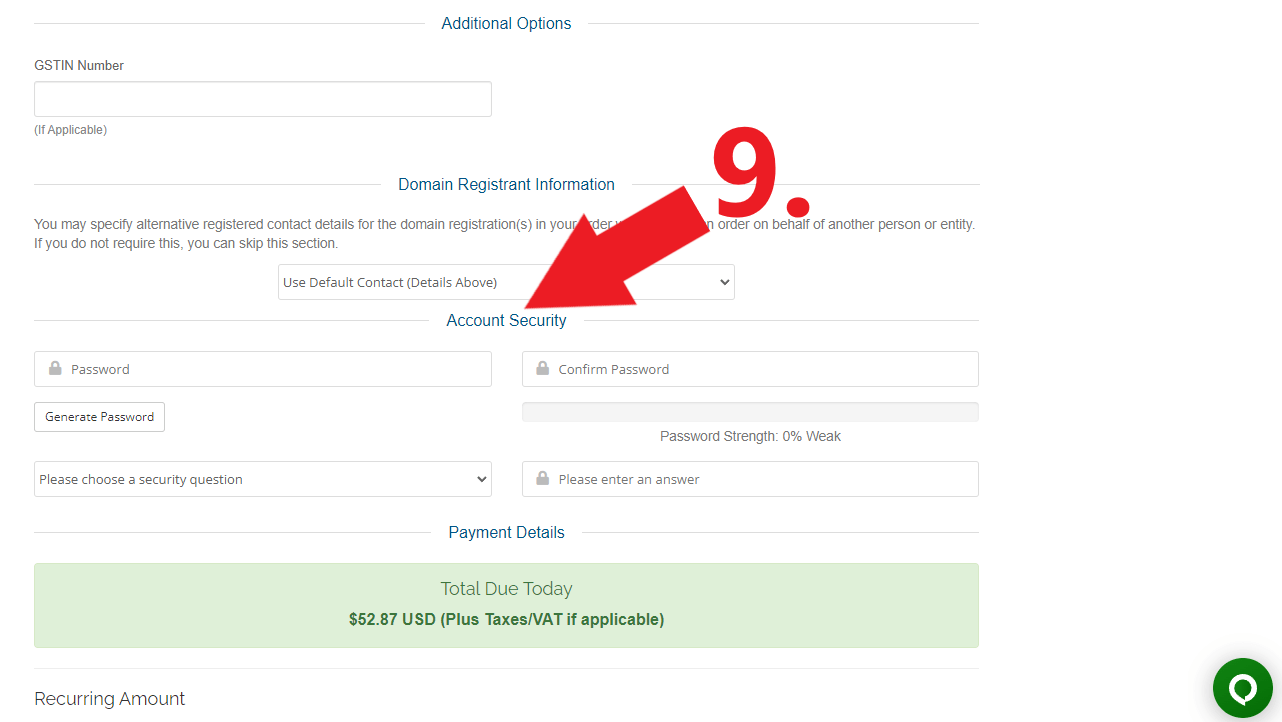 STEP 10 – Finally, select your payment method and enter your details. Once you are done, check the "Terms of Service" box and click on "Complete Order" to secure your hosting and domain!
Once the A2 Hosting service processes your order (it may take up to a minute), your website will be active and ready to go!
Congratulations on taking action and building your own affiliate website!
Exciting times are ahead!
In the next few lessons, I will show you how to set up your website, and use it to join the Amazon affiliate program so that you can start promoting other people's products and earn passive income online!
<< PREVIOUS LESSON / NEXT LESSON >>
Got questions? Need help? Click Here