Welcome to my Entre Institute review. Who is Jeff Lerner? What is the Blueprint about? Can this program help you to make money online? And above all, is Entre Institute a scam or a legit company?
You're in the best place to find out!
Jeff is one of those figures in the online marketing world that everyone knows. Well, at least those who are into affiliate marketing.
However, he also has a reputation online. And it is one that you don't want to have… Some people even go on to say that Jeff Lerner is a scam artist!
So can you trust him? Should you go for Entre Insitute or not? But before that, can you trust me?
Hi, I'm Ivan! I'm an affiliate marketer who went from waiting tables to earning a five-figure income online with my affiliate marketing business!
That said, I joined Jeff's Entre Institute program a few months ago. I wanted to find out everything about Jeff Lerner and his training system.
I went through his challenge, inspected the upsells, and got some interesting information to share with you…
Also, I owe you full disclosure before we begin with the review. I'm not associated with Entre and Jeff. Therefore, this review is BS-free and does not contain affiliate links.
My intention is to help you to see this company through my eyes. I have over 4 years of experience with various affiliate programs, high-ticket schemes, scams, etc.
With that out of our way, let's check out the rest of the Entre Institute review to see whether it is a scam or legit!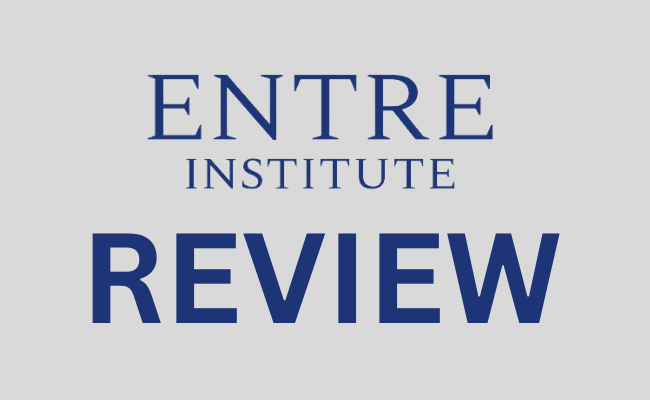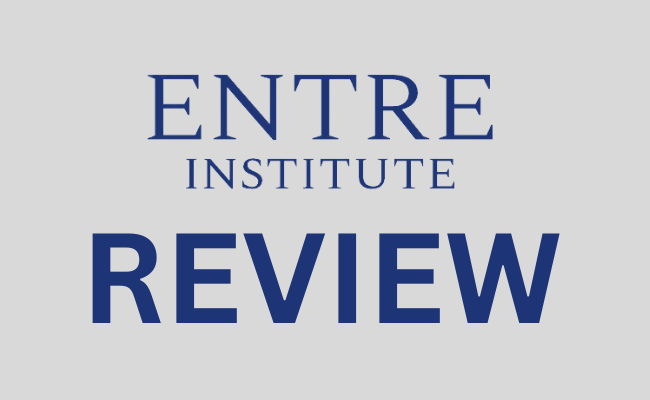 What Is Entre Institute?
Entre Institute is a program that offers online business education, coaching, and online marketing training. The program was developed by Jeff Lerner.
That said, Jeff's intention with Entre is to educate people about topics such as affiliate marketing, and eCommerce, and help you to start your own successful online business.
This is done through a carefully designed training program. Jeff covers everything from mindset to showing you how to build your own business and make money online.
The Entre Institute offers a variety of online training courses for finding out exactly how to make money. Your fundamental membership should be continuously updated to access the entire program.
It is as a result of this that some individuals claim Entre Institute is a scam although its material is fairly valuable.
But the fact that it teaches legit approaches to make money online is what I like about the program.
The program starts with the Entre Blueprint (more about this soon).
However, once again, it is critical to know that you will have to upgrade your basic Entre Institute membership continuously. In other words, the Blueprint is just the first level of coaching.
I've seen this business model repeating over and over in schemes such as Four Percent Group. You start with a low-ticket item and move your way to high-ticket programs.
Therefore, this is the reason why some people say that Entre Institute is a scam although the content is workable.
I got the same impression when I first joined the program as well.
In other words, I like the fact that Jeff Lerner teaches about legit methods. But the pressure to upgrade and the fact that the basic course (Entre Blueprint) is not enough was a deal-breaker for me.
Who is Jeff Lerner?
Jeff Lerner is a Serial Entrepreneur, Speaker, Author, and Musician.
Jeff was born and raised in Huston, Texas. He spent most of his early life attending classes while working on his passion, playing the piano, which got him exposed to high-class entrepreneurs and businesses.
In 2008, at age 29, after multiple failures including a restaurant franchise that left him with over $400,000 in debt, he found his calling as a digital marketer (and paid off his debt in 18 months).
Thanks to this experience, Jeff has founded and co-founded several successful companies:
Xurli – an Inc 5000 digital marketing agency
ENTRE Institute – an online education company
7 Mile Digital – a consulting & lead generation company
All in all, Jeff Lerner seems like an authority figure in the world of business.
However, according to a lot of complaints out there, Jeff is a serial scammer too. Now, I know these are hard words, and they are not mine. I'm just saying what I've heard.
For example, you can read this article on the MakeMoneyOnline Blog.com where the author lays out some interesting facts about Jeff Learner, his schemes, and his business overall.
On the other hand, there are a lot of Entre Insititute reviews where people speak about Jeff Lerner as a God. So it's really hard to trust anyone on the internet these days.
You can follow Jeff Lerner on YouTube where he has got about 62K subscribers, and talks mostly about affiliate marketing and making money online.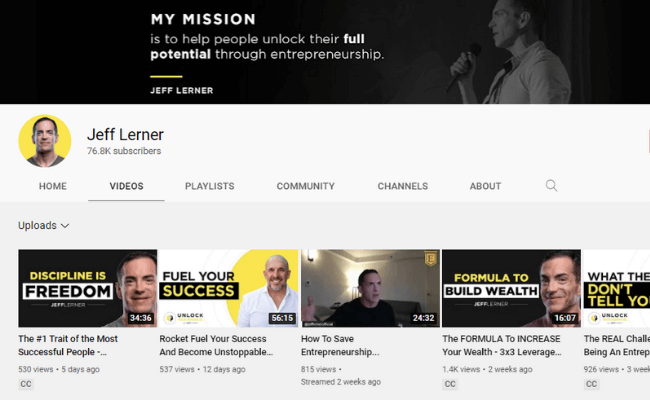 Have you been in touch with Jeff? What do you think of him?
I personally don't have anything against him. After going through his videos, he struck me as a good person who really wants to help people.
That said, let's see the rest of this Entre Institute review to see what is Jeff's Entre Blueprint about.
What is Entre Institute Blueprint?
In Jeff's own words, Entre Blueprint is a six-step program for transforming your life and creating your own widely profitable online business.
But you see, this is just an info-product where you get to understand Jeff's philosophy and get a glimpse at what's coming your way after the course finishes.
In other words, this is just the first course in line that has the purpose of getting you inside the program.
To build an online business with Jeff, you'll have to follow through with the upsells. And there is a lot of them. I will be revealing the later in the review.
RELATED: Best Way To Make Money Online For Beginners
How Does Entre Institute Blueprint Work?
In this section of the Entre Institute review, I'm going to explain the six training modules that are covered with the first course in line, Entre Blueprint.
Step 1. The "3 P-s" Of An Awesome Life
The first video talks about 3 Pillars of an extraordinary life that you can get a chance to build with this training company. Those three P-s are:
Personal
Professional
Physical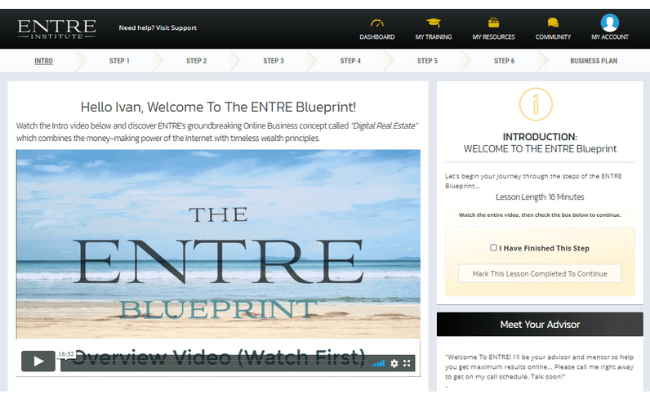 Step 2. The "3 Legs" of Successful Action
In case you're wondering, the two legs of a successful action are:
Community
Strategy
Belief
So in this course, you can learn more about how to use these three to move forward with your business.
Step 3. The 3 Phases of Building Your Legacy
This module is another round of "brainwashing" where you can hear more about three phases of building your legacy:
Step 4. Affiliate Marketing – The Lazy Person's Online Business Model
Finally, in this training module, Jeff talks about affiliate marketing and why affiliate marketing is the best way to start an online business today.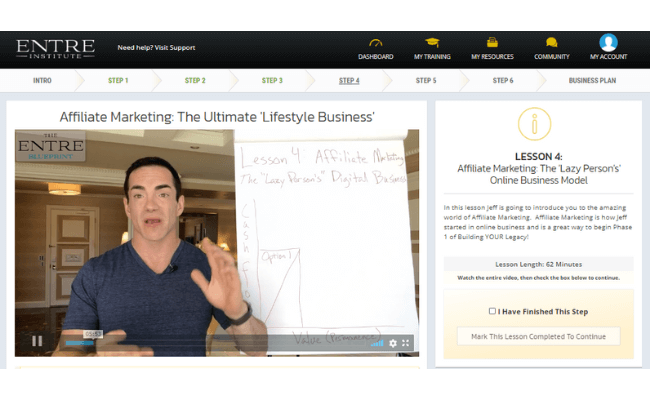 But unfortunately, all you get is speech. There are no actionable steps you can take to build your own business in this video.
Step 5. eCommerce – High-Profit Stores Without Brick & Mortar Headache
Just like in the previous video, in this one, Jeff talks about the benefits of running an eCommerce business and how it is a much better option than running a traditional offline store.
Step 6. Digital Consulting: Converting Online Skills Into Predictable, Bankable, & Sellable Cash Flow
The last video talks about digital consulting and starting your own agency to earn an income online. Once again, nothing unusual in this video.
In addition to six videos, you get access to Business Adviser, The Awesome Life Challenge, and The Entre Nation Community.
But once again, all these features of Entre Blueprint, as well as the course itself, are strictly motivational. In other words, this course is just a preparation for the upsells that are coming after that.
However, for $39, you get access to some valuable tips and information.
What Are Entre Insitute Upsells?
As I said earlier in this review, Entre Institute hosts a series of training programs. They range from low-ticket to high-ticket systems designed to improve your online business.
The most popular one in the line and the main focus of this review is called The Entre Blueprint, which I have just explained how it works above.
Below is a brief overview of each program on offer.
The Entre Blueprint
This is a low-ticket training program where you can learn more about the philosophy behind Jeff's success during six video training modules.
The Entre Blueprint is the front-end product of the Entre Insitute, and it costs $39 one time to get access.
The Entre Nation Elite
This is a training membership & community focused on Entrepreneurship & Internet business.
This program gives you access to weekly live webinars with Jeff Lerner and his team where they talk about digital marketing.
The Entre Nation Elite costs $49 per month. You can also get access for $348 per year.
Entre Digital
The next product inside the Entre Institute is a bundle of programs that are focused on teaching about the three most popular areas of the digital marketing world.
Those are affiliate marketing, eCommerce, and digital consulting.
The bundle sells for $1997 one time.
Entre Coaching
For $15,000 per year, you can get access to 1 on 1 private coaching sessions.
You get your coach that will help you to set goals, create plans, and start your own successful online marketing business.
Entre Inner Circle
Focused on Entre's five pillars of entrepreneurship, The Inner Circle program gives you access to 12 monthly "Virtual Intensives" with Jeff and his team.
Furthermore, you get two live workshops each year with Jeff and his team, and exclusive training and opportunities.
If you are wondering what the price of the Inner Circle is, the answer is $29,9997 per year.
Entre Mastery
The last program inside allows you to get in touch with Jeff Learner himself and let him be your coach and guide while building your digital marketing business.
The trick is, that you don't get too much information with those first few courses.
You need to get them all to prosper from Jeff's Entre Institute.
And those are not the only offers…
More Entre Institute Products
Millionaire Productivity Secrets – It costs $67 to join Millionaire Productivity Secrets. This course has 19 modules in total.
Affiliate Millionaire Accelerator – It costs $1997 to join Affiliate Millionaire Accelerator, so it's very expensive. Not many people can afford this. This course is not taught by Jeff, but by someone with real experience in the trenches to teach affiliate marketing, not just some theory about what people think works. There are 48 modules, ranging from 5 minutes to 35 minutes.
Agency Millionaire Accelerator – It costs $1997 to join the Agency Millionaire Accelerator. The Agency Millionaire Accelerator is taught by Brian Magnosi, who runs a 7-figure agency. There are 60+ video modules in this course, all created by someone currently doing this.
Digital Course Millionaire Accelerator – It costs $1997 to join Digital Course Millionaire Accelerator. Throughout the course, you will learn about Product viability and market research (that alone has 11 modules), the tech behind the digital course, launching, marketing, and fulfilment.
I personally don't like this system at all. It's just too many products that leave you, the end user, much more confused than you were before joining the program.
But let's put this on the side for now and let's take a look at the next part of my Entre Institute review to see how much money in total you would have to pay for all of it.
RELATED: Best Way To Make Money Online For Beginners
How Much Does Entre Institute Cost?
Basically, you can join the scheme for only $39 via Blueprint, but you will have to upgrade toward high-ticket upsells.
Jeff and his company use the same as The Super Affiliate Network for example. You have to buy upgrades to unlock the entire course and qualify for commissions in case you decide to promote the same program.
The latter is the reason why some people might say that Entre is a pyramid scheme too.
But more about this later in this Entre Institute review. Here are the prices of each upgrade:
$39 for Entre Institute Blueprint
$49 per month or $348 per year for Entre Nation Elite
$1997 one time for Entre Institute Digital
$15,000 per year for Entre Institute Results
$29,999 per year for Entre Institute Inner Circle
In my opinion, the lack of transparency about the price, and constant upselling are not ethical. It is also the reason why people say that Entre institute is a scam.
Another reason why the price is structured the way it is is that Jeff Lerner has designed the scheme with affiliates in mind. In other words, it was designed for profits!
Below are some details about the Entre affiliate program.
Does Entre Institute Have Affiliate Program?
Entre Institute is accepting new affiliates only via online application. In other words, you have to meet some criteria to get accepted.
One of the main reasons why I personally don't like this program is that it is not designed for users. Instead, it's all about helping affiliates to make profits.
This is done by dragging the students through a slow and expensive sales funnel. As you have had a chance to see in my review, Entre institute will cost you over $40K!
Ultimately, this is supposed to help Jeff Lerner to become even richer.
Therefore, that is the reason why people will promote it despite the fact that they have never used it or made any money with it. They just want to make money.
If you become an Entre Institute affiliate program partner, you will get access to DFY sales material such as landing pages, webinars, email swipes, etc.
If you want to use your own material, Jeff and his team will first have to approve it.
As an affiliate partner, you can earn 30-50% commissions on all packages inside the program. Also, you can only earn commissions based on packages that you own.
So for example, if you sell all the packages, you could earn up to $16,000 per single lead!
Is Entre Institute a Pyramid Scheme?
No. Entre Institute is not a pyramid scheme. Since there's no downline and you can only get paid for getting people to the scheme, it's a legit affiliate marketing program.
With a pyramid scheme, there are no products or services being sold.
On the other hand, Entre Institute has a series of courses on offer that is about digital marketing in many forms, which makes it a legit scheme, once again.
The problem is that you have to upgrade continuously to receive higher education and qualify for commissions in the case of affiliate partnerships.
That said, I personally don't like the way Entre Institute is structured.
I believe that I speak for everyone when I say that no one likes to be upsold all the time.
Do you like full transparency about the price and products? Or do you like to be pulled by your nose and continuously asked to pay more money for education?
The reason why Jeff Learner and his Entre Institute do this is unknown to me.
They probably believe that they will make more sales and recruit more people if they are not 100% honest about the price and the whole deal.
That's why some people get suspicious and start doubting that Entre Insitute is something illegal like a pyramid scheme or simply a high-ticket scam.
It's not. However…
I personally don't like the way they are doing their business.
RELATED: Best Way To Make Money Online For Beginners
Who is Entre Institute For?
As its name suggests, Entre Institute is for digital entrepreneurs interested in making money online. I would add that this platform is mostly for affiliates who are interested in selling high-ticket schemes.
The platform offers a lucrative affiliate program. Therefore, Entre is for advanced marketers looking to improve their knowledge, skills, and income.
To summarize, Entre Institute is for:
digital entrepreneurs
beginner affiliate marketers
advanced affiliates
email marketers
social media marketers
I think it's imperative to repeat that this is a high-ticket training platform. Meaning, you need to follow through with upsells.
Upsells are not mandatory. But as I said earlier in the review, the Entre Blueprint is just an introductory course.
My Experience With Entre Institute
I personally love the idea of earning a living on the internet. About three years ago, I decided to give it a try.
Fast forward to today, I earn a consistent passive income online from my affiliate websites and couldn't be happier about it.
During these three years, I bumped into a lot of scams, schemes, and all sorts of gurus.
When I first met Jeff Lerner via webinar where he was promoting a scheme called Class With Jeff. Basically, it is a preliminary course for his grand scheme – Entre Institute.
Naturally, I was curious to find out more about Entre Institute, so I started searching.
I joined the platform and started watching the videos. Here is my insider review of Entre Institute…
I discovered that Jeff Learner's company has created a lot of noise on the internet over the last few months and it seems a lot of people actually claim that Entre Institute is a scam.
This is mostly because Jeff Lerner has a shady background and because his course contains a lot of hidden upsells.
On the other side, you can find a whole lot of biased reviews where people are probably connected with Jeff Lerner. They assert that his program was the most effective thing that has actually ever taken place for them.
However, the main problem with these reviews is that they are created by affiliates. For that reason, they are not the most trustworthy resource.
That said, I had not been pleased with and also encouraged by all those reviews. So I made a decision to dig much deeper and learn more about this system by myself.
In other words, I joined Entre Institute to obtain access to free training. Nonetheless, as soon as joined to program, I was asked to arrange a phone call.
Quickly, I recognized that this "trainer" is just a sales representative whose job was to sell me their expensive coaching. My main thoughts after this were that Jeff Learner as well as his platform and not 100% legit.
That stated I have a couple of reasons for leaving Entre. As you may have guessed, the primary factor what that I was asked to upgrade my membership continuously.
It's not that I mind paying for a course, no, I don't.
However, I continued my research and learned that this company has not one, but quite a few courses inside. And you have to spend $1000s to get access to them all.
In my opinion, that's not how you help people to make money online.
That's how you waste their time and money.
Because of this fact, I was starting to get suspicious that Entre Institute is a scam. So I stopped learning and started comprehensive research.
RELATED: Best Way To Make Money Online For Beginners
What I Like About Entre Institute
Jeff Lerner is an Authority 
When starting an online business, it's crucial to find someone who can mentor you. And with Jeff Lerner, you are getting an authoritative figure in online marketing as a mentor.
He's got about 70K followers on YouTube and is one of the most recognized faces in this industry.
However, to get mentored by Jeff directly, you'll have to, once again, purchase upsells.
Low Entry Fee
Entre Institute's Blueprint program is a relatively cheap course for getting to know more about the world of online entrepreneurship. The price is only $39, which is suitable for everyone's pocket.
And once again, Entre Blueprint is just an info-product, so you need to follow through with upsells to learn how to build a business.
Lucrative Affiliate Program
Entre Institute offers an affiliate program, which is available to everyone. You don't have to be a member to promote the company and earn commissions.
Those packages are expensive, which means that commissions are high as well.
Money-Back Guarantee
Entre Blueprint is a risk-free purchase. In other words, you can give it a try for 30 days risk-free, and if you don't like the offer, you can get your money back, no questions asked.
What I Don't Like About Entre Institute
The Entre Blueprint is Not Going to Help You Build Anything
As I've said a few times during this review, the Entre Blueprint is not an in-depth training course. Instead, it's more of a motivational program designed to lead you through a series of upsells.
So, unfortunately, you will not build an online business with this course despite the claims from the sales page.
This does not mean that Entre Institute is a scam, but they could include some actionable steps in this course.
Costs Keep Rising as You Move Forward
And since you won't be building a business, only the mindset, with the Blueprint course, you'll have to accept additional offers from the company.
First, they will ask you to take the Nation course to get access to more pep-talk. And then, you'll have to take a Digital course to start building one of those three business models.
This means that, instead of $39, you'll have to spend much more. And it's reasonable to expect that you need to invest more money into tools and traffic to build an online business.
Entre Institute Looks Like a Pyramid Scheme
When it comes to affiliate partnerships, you have to upgrade continually in order to get approved for commissions as well as obtain advanced knowledge.
Therefore, I find the structure of Entre Institute to be poor and kind of resembles a pyramid scheme.
It seems that Jeff Learner and his Entre Institute do this to make even more cash on their own. It doesn't look like they help trainees to make money.
For that reason, some people start doubting that Entre Institute is something prohibited, such as a pyramid scheme or a high-ticket scam.
Training Could Use Less Talk
I didn't like the fact that the videos are so long and keep talking and talking about the benefits of online business. This is because they have designed the course to drag you in slowly.
But still, I would prefer more action and less talk.
Jeff Learner Has a BAD Reputation
One of the things that I'm about to show you in the next section of my review is related to Jeff LEarner and his reputation for being a scammer.
See, a lot of people out there don't like the fact that Jeff has been changing his spots all over the place.
It appears that Jeff is creating and joining these schemes for his own profits. However, it seems he hasn't got a real intention to help you to make money.
Entre Institute Has Got a Lot Of Complaints
Another thing that I don't like about Entre Institute is the fact that a lot of customers and members have decided to share their disappointment with the platform.
With that out of our way, is Entre Institute legit?
Is Entre Institute a Scam?
The truth is, Entre Institute is not a scam. You get a legitimate chance to build an online business through their series of programs that are created by  Jeff Lerner.
However, Jeff's scheme has got a lot of problems…
One of the problems with this course is the lack of transparency. The Entre Blueprint is advertised as a training course for building an online business, but it's not.
It's just the first of many courses that you must purchase to get the full package. In other words, it's a high-ticket MLM scheme.
And then, there are some other red flags such as fake marketing funnels, user complaints, etc.
Jeff Creates Fake Funnels to Promote Entre Institute
Some people out there say that Entre Institute is a scam and Jeff Lerner is a serial scammer, which is a serious warning sign. I have to admit, I didn't trust this guy either.
For example, Entre Insitute is not the only deceptive course from Jeff's workshop.
Another scheme by Jeff that I reviewed earlier on this blog is called Class With Jeff, which is just a fake course created to funnel you to Entre Insititute.
Another one is called Copy The Millionaire and there is also a My Hidden Pages scam.
And according to my research online, a lot of reviewers call Jeff Lerner a scam artist, which is something to think about. Why would you trust your money to a guy who has such a bad reputation?
Speaking of reviews, let's see if are there any complaints about Entre Insititute from members.
Entre Institute Complains and Reviews
I surfed the net to try to find a few positive Entre Institute reviews, but unfortunately, I've failed to do so. In other words, there are no testimonials that could prove that this program works for regular people.
I did however find lots of affiliate Entre Institute reviews. But these are not trustworthy because they are basically sales pitches and have no real experience with the platform and the program.
But this doesn't mean it is a scam through.
RELATED: Best Way To Make Money Online For Beginners
Is Entre Institute Recommended?
I do not recommend Entre Institute to those of you looking to start an online business. In my opinion, this program is best for Jeff Lerner and his team.
The reason why I don't recommend it is that they don't teach you anything until you buy the Digital Bundle. By that time, they will sell you two motivational courses that have very little value, in my opinion.
So instead of the initial $39, you will have to spend at least $1000 to get some actionable material that could help you to build an online business.
These high-ticket schemes were never my cup of tea.
You can go ahead and give it a try, or you can read the rest of my Entre Institute review to discover a much better and a lot cheaper alternative.
Entre Institute Review – Conclusion
So the final verdict in my review is that Entre Institute is not a scam. It's a legitimate course. Also, it's more than just a course. It's a high-ticket scheme.
There's nothing illegal in the business model Jeff applies to get customers, but I'm not a fan.
Starting an online business should not be an expensive venture. The reason why affiliate marketing and eCommerce are so popular among the masses is that you can start with a meagre budget.
You really shouldn't be paying thousands of dollars to start something online when you can start for free (see the rest of my review).
I do not think Entre Institute is a good way to make money. They say it helps you build a business, but I don't believe it. The training is too short and doesn't give useful advice. And they push people to buy more products early in the program.
So, I suggest that you stay away from this program.
I hope my Entre Institute review was helpful. What is your experience with Jeff Learner's course? Do you think Entre Insitute is a scam or legit?
Feel free to share your thoughts and Entre Insitute reviews below.
Is There a Better Way To Make Money Online?
I know how hard it is to trust websites these days.
There are too many scams out there, especially in the make-money-online world.
I know, because I reviewed over 700+ sites so far!
Why did I review so many sites? Well, I wanted to find the best (and cost-effective) way for a beginner to start income online.
While searching for this information, I bumped into affiliate marketing.
Thanks to a decision to learn more, I went from waiting tables in restaurants to earning a full-time passive income online.
And today, I like helping people as you follow in my footsteps,
Keep reading…
How I Make Money With Affiliate Marketing
I earn online by creating simple affiliate websites that I use to connect people with products they are already looking for.
It requires no special skills or previous experience, which makes it the best way to start online.
The best thing about affiliate marketing is that it is passive in terms of results and income.
In other words, you could be earning an income from your affiliate website for years and years to come, even when you sleep.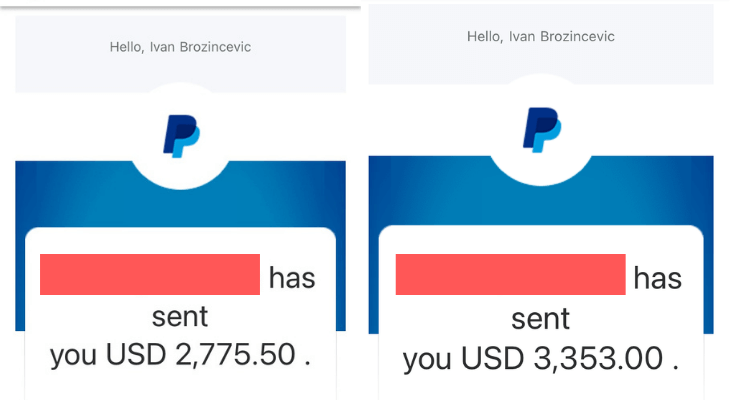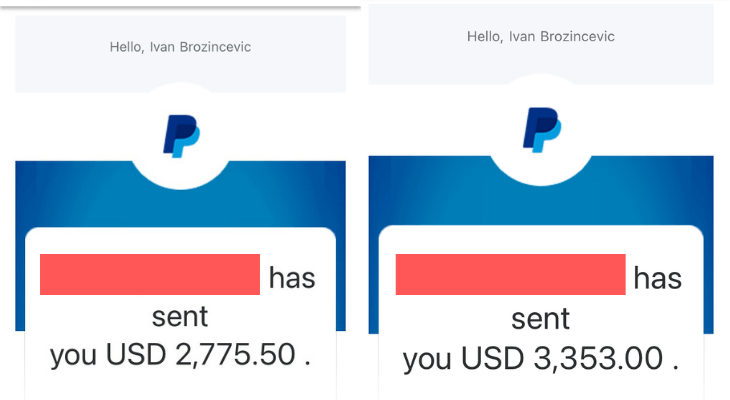 If you want to learn more about how you can start making money online with affiliate marketing, click the button below!
After evaluating over 700+ programs on the web, my conclusion is straightforward. This is the best way to start earning passive income online.
And if you're looking for the very same, I'll see you on the next page…
THE BEST WAY TO MAKE MONEY ONLINE IN 2023 >>
If you need any help or you have a question, feel free to contact me.
And don't forget to share this Entre Institute review with your friends and family!
All the best, Ivan. Founder, and CEO @freeaffiliatemarketingbusiness.com