Welcome to my Instant Payday Tricks review.
According to the owner of this program, you could start earning $800 per hour with affiliate marketing. He claims that, if you subscribe to his program, you'll get some weird tricks for making tons of cash. He even promises that you'll love Instant Payday Tricks that have made him rich and that could make you a killer side income if you apply them.
With this review, I want to help you see the real truth behind the marketing. Those promises sound very good, even too good. Is Instant Payday Tricks a scam? Well, that's what we're about to discover. Any program that promises instant cash could be instantly called a scam.
However, let's see what's inside first. One of my discoveries is going to shock you! So without any further ado, let's jump in this Instant Payday Tricks review.
Instant Payday Tricks Overview
Product Name: Instant Payday Tricks
Product Type: Affiliate Marketing
Price: $37 + Upsells
Owner: Ed Roberts
Rating: 1/5
Quick Summary: The only reason why I've given Instant Payday Ticks this rating, and not 0/5 is that you get some material in return for your cash and you can get a refund from ClickBank. You can use the content of this program to find about how making money online with Craigslist or ClickBank works.
But except that, there's nothing valuable inside of this product. This offer is overhyped, misleading, and full of fake stuff such as fake owner and testimonials. In other words, Instant Payday Tricks is a scam that you should avoid at all costs! It's simply not worth trouble and is going to waste your time and money.
If you're tired of scams and would like to earn an income online, click the button below!
THE BEST WAY TO MAKE MONEY ONLINE IN 2023 >>
What is Instant Payday Tricks?
Instant Payday Tricks is an overhyped ClickBank product created by a man who calls himself Ed Roberts.
The owner claims how this program will help you to make up to $800 per hour!
Each time you hear those claims, you can be sure that the truth is not even close.
You see, to be able to make $800 per hour is going to take you years and years. On the other hand, the owner of this program promises a huge income with little to no work.
According to the sales video, you can use this program and AI (Artificial Intelligence) to leverage the power of the internet to make 100's and 1000's of dollars effortlessly.
But all those claims are practically fake and designed to get you interested.
As you're about to find out, Instant Payday Tricks is full of "tricks" that could cost you a lot of your hard-earned cash if you fall for those empty promises.
This program reminds me of a few get-rich-quick scams that I reviewed on this blog earlier. You should watch for these too:
The latter program is almost the exact copy of Instant Payday Tricks. In other words, just like this program, all of these in the example above promise easy cash while doing noting and using some weird tricks. But as you're about to discover in the rest of my review, all those sites are tricks to make you spend your hard-earned money!
Who Owns Instant Payday Tricks?
Ed Roberts claims to be the creator and owner of this program. However, Ed doesn't share too much about himself.
All you get is a usual sob story about his life and how he went from rags to riches using some weird tricks.
The truth is, Ed Roberts is most likely a fake character. As it's often the case with these overhyped ClickBank programs, he's fabricated by the real owner to connect with you and to rip you off.
This is the first of many tricks that I'm about to show you in this Instant Payday Tricks review.
How Does Instant Payday Tricks Work?
As mentioned earlier, Instant Payday Tricks is using the power of Artificial Intelligence to make a lot of money. The system is designed to leverage platforms like Pinterest and YouTube to make money with affiliate marketing.
The owner says how this is a brand new method, and all you need to do is log into the system, sit back, and watch the money pour into your bank account.
But, as far as I know, affiliate marketing is a method that's in use for years. There's nothing new, breakthrough, or revolutionary about it.
And no, you can't make tons of cash just by logging into some affiliate system.
These overhyped claims are already a second scam sign and the reason why you should keep your distance from Instant Payday Tricks.
The truth is, for $37, you'll get a set of PLR products that talk about various (outdated) methods for making money online.
There's no secret system inside, or our mystery man, Ed Roberts promised anything like it.
All you get are some information on how to make money with:
Craiglist
Article Directories
Blogging
Swagbucks & Cashcrate
The truth is, the content of this program is not going to help you to make $800 per hour. The owner has used overhyped and misleading marketing to sell you a few worthless information.
This is already a third scam signal.
Now, if you agree to work with Ed Roberts, you need to be careful because the price won't stop at $37. Once you get inside, you'll be bombarded with upsells and offers to buy more shiny objects and get-rich-quick material.
See, Instant Payday Tricks is, first and foremost, an overhyped sales funnel that unknown owner uses to make cash off you!
Once you pass the checkout, you'll get a chance to buy some additional tricks and secret systems that will make sure that your Instant Payday tricks campaigns produce even more cash.
However, this is very unlikely because Instant Payday Tricks basic program does not have any value at all. As you can see, all you get is a set of simple videos that show you how to "make money" using these sites online.
But there's no real training that could show you how it's done.
All in all, I believe that Instant Payday Tricks is a scam and in the rest of my review, I'm going to show you why I think so.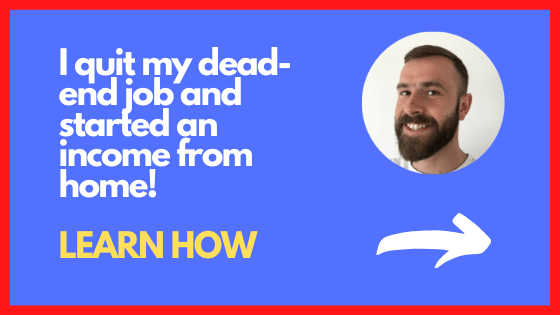 What I Like About Instant Payday Tricks
I don't like this offer at all, and my best advice is to keep your distance from these programs that are designed to make money for the owner only.
This program is not even close to what's been promised by Ed Roberts.
The one thing that I will put in this section is ClickBank 30-days money-back guarantee.
If you think that this is a scam and doesn't deliver on its promises, you can send a refund request to ClickBank, and they will refund you every cent.
Make sure to go through ClickBank directly!
If you try to contact the owner, he might ignore you for 30 days.
Instant Payday Tricks Scam Signals
Alright, now it's time to gather all those scam warning signals in one place to show you what really Instant Payday Tricks is.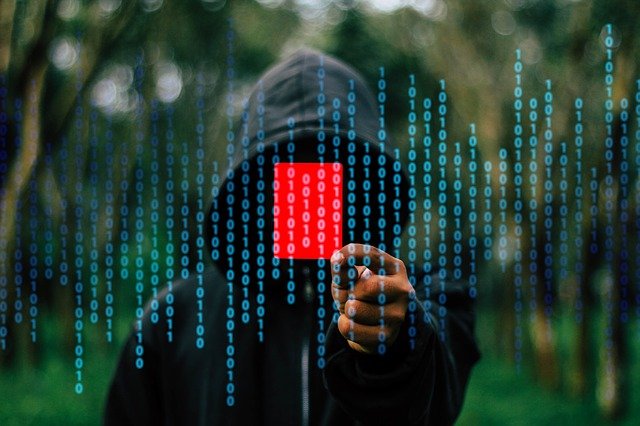 Overhyped Marketing and Income Claims
Right off the bat, Ed Roberts says that you can make $800 or more if you put his secret system to action. He promises that this system is going to help you to create a killer side income from home.
While those systems inside of this program are all legitimate, those claims are way overhyped.
Making those amounts as a complete beginner is not possible. You can't expect an income of $800 per day just by logging into some system.
That's a lie, and you should watch out for men who promise unrealistic things.
Owner is Using Fake Name to Hide Real Identity
While I was doing my research for this Instant Payday Tricks review, I noticed that Ed Robertson is not a real person. It's a pen name used to represent the owner of this program, while the real owner is unknown.
The truth is that the real owner does not want to be connected with this offer for many reasons that are mentioned in this review.
This lack of transparency shows that the real owner does not care about your success, only about your wallet.
Testimonials are Not Real
To make this ClickBank offer look as legitimate as possible, the owner has shown you a few testimonials. Some people claim that they used these techniques to make tons of cash.
But if you do the simple background check, you'll discover that those testimonials are fake.
If this program is helping people to make money, you should be able to find a few real testimonials and not fake ones.
This is another clear scam signal and the reason why you should stay away from Instant Payday Tricks.
The Price is Not Final, Watch For Hidden Upsells
If you take a look at the sales page, you'll see that the price is $37 one time payment. You're even covered with the 30-day refund policy.
But once you shell out $37, you'll bump into a set of upsells. This is the owner's way to try to make you spend as much money as possible on probably worthless offers.
There is No Secret Method, Only an Outdated Info
The program inside is at least outdated and has no real-life value. Even worse, you can find the same information all over the net for free, and this guy is going to charge you for it.
Ed Roberts, or whoever he is, gives you a bunch of info on how to make money with sites like Cashcrate, Craigslist, and ClickBank.
However, those techniques are outdated and hardly work anymore. You don't need to pay $37 to learn this.
Is Instant Payday Tricks a Scam?
You have all the evidence you need to support my claim that Instant Payday Tricks is a scam. The program is selling via ClickBank, which is the home to tons of similar scams.
You've had the chance to read that Ed Roberts is a fake name. This indicates a severe lack of transparency, which is a clear sign that the real owner of this program is not completely honest.
Moreover, he claims how you can get rich quick using his techniques and methods. He says that you can make up to $800 per day if you log in to this system and use it correctly.
However, those are nothing but overhyped and misleading claims.
Making money online is a process. You need to devote a lot of time to learn the process, and you have to invest a lot of work to earn a decent income online. You can join Wealthy Affiliate, for example, to see who making money online works.
You see, the content of Instant Payday Tricks program is not of good quality and has shallow potential to make you any cash, let alone to make you rich overnight. My best advice is to avoid programs that promise fast cash without any work.
They are nothing but scams.
How I Earn a Passive Income From Home
Thanks for reading my Instant Payday Tricks review. I hope this post was useful. If you have any questions about this website or maybe you can offer an experience, feel free to leave them in the comment box below.
Before I let you go, let me show you how I earn an income online from home, which has enabled me even to quit my lousy job.
I wouldn't have succeeded without help from the marketing platform that I recommend above all other, Wealthy Affiliate. I found about it a few years ago and have never turned back!
You see, a legitimate platform like Wealthy Affiliate takes care to teach you how to make money online without giving any unrealistic promises. In fact, with WA, there are no promises at all. Only hard work that pays off if you are willing to invest time into an opportunity like WA.
On the other hand, you can join a scam like Instant Payday Tricks and waster your precious time and money on something that is only going to benefit those who stand behind it. But as you can see, they don't even care to show their faces!
If you're serious about finding ways to make money online, check out a legitimate platform like Wealthy Affiliate and stop wasting your time on scams!
If you need any help or you have a question, feel free to contact me.
All the best, Ivan. Founder, and CEO @freeaffiliatemarketingbusiness.com