Welcome to my Jaaxy review. Imagine having access to the best keyword research tool that gives you an insight into the search engine's minds. How would your SEO change if you could do this? The answer might surprise you.
You see, the Jaaxy keyword research tool is the best medium there is to get this information, and within this review, you are going to find why is that so and how to use its magic.
Listen!
Way before, people who were in the business of keywords had to do all those things manually. It was possible, but it took a lot of time to do it right.
Today, however, all you have to do is think of a keyword and PUFF the numbers appear in front of you.
If you are a wise affiliate marketer or a blogger, you will see that Jaaxy is a must tool in your arsenal.
Would you like to know your keywords under the microscope?
Would you like to know what's your competition doing?
How about having tons of keyword ideas without having to press your brain too hard?

What is Jaaxy Keywords Research Tool?
Uh, the thought of what can you get with Jaaxy gives me goosebumps.
First of all, this keyword research tool is what it says. It helps you to find keywords. However, that's not all there is, of course.
Even if you have an ideal keyword in your mind, what if there is a lot of websites already competing for it?
Jaaxy has a brilliant feature called Alphabet Soup that helps resolve the issue. If you have experience with this kind of SEO research, you are probably familiar with the term.
If not, keep reading this Jaaxy review.
Furthermore, you can get in-depth insights into many other keywords related information, which I will explain later in this Jaaxy review as well.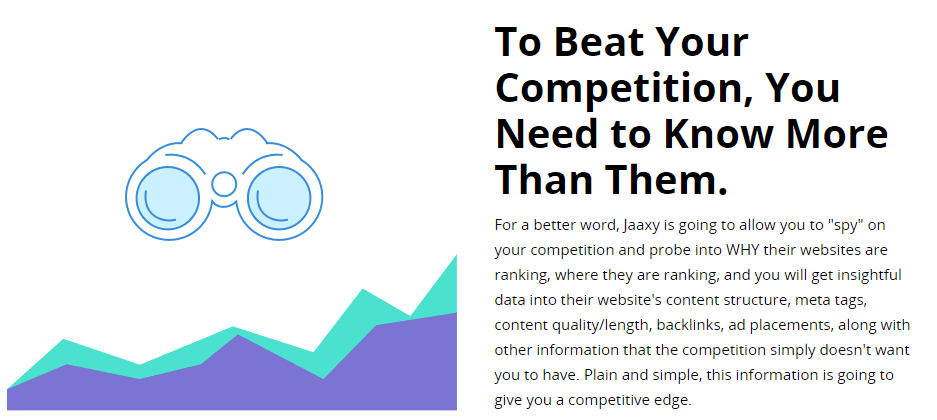 Do you know that proper preparation means half of the job done?
You can create and save keyword lists. It's a great idea to sit down with Jaaxy, have a cup of coffee or tea, and start searching for topic ideas for your future posts.
Oh, yea! You can even market Jaaxy and earn money while using it.
All in all, this keyword research tool will help you to improve your SEO beyond your imagination. You may think that you know how to SEO, but wait to see what will happen after you take this tool into your hands.
Check this out!
If you are an affiliate marketer, you can use this tool to search for affiliate programs within affiliate networks such as:
Commission Junction
Link Share
Digital River
Click Bank
How great is that?!
You don't have to open ten different tabs on your browser while searching for and creating your brand new website material.
Jaaxy has all you need in one place.
Here's How Jaaxy Works
In the rest of this review, you will get the behind the scenes look into Jaaxy's powers.
There are many things that you can expect from this tool as well, but one of the best features in my mind is the Search Analysis.
In a nutshell, this feature allows you to take an in-depth look at websites already ranking on Search Engines for a specific keyword.
It's almost the same with MOZ and SEMrush, but…
Yes, but.
You see, those two are complicating things too much, serving your data in chart and pies. For simple users like you and me, it can be overwhelming to see them all just thrown like in front of you.
However, that's not the case with Jaaxy, and I'll disclose this feature a little bit later within my review.
Let's start from the top and begin with the most popular feature of the Jaaxy keywords research tool.
Jaaxy Search
Like those two tools from the above, this one can do more or less the same things.
In my opinion, it goes a step further while keeping things less complicated for the user, that is you.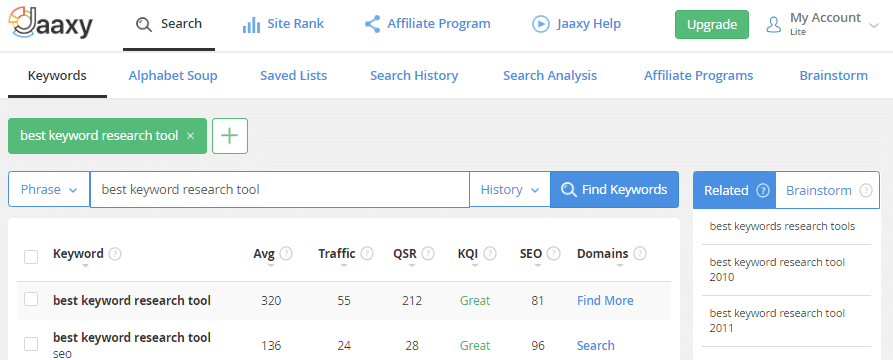 Everything is automated, so there is no need for you to take any extra steps in your keyword research — all you have to learn how to read the data, which is a pretty simple task with this tool.
That's what we're looking for, simple things!
1.) Keywords 
As I've said, my experience with tools such as MOZ and SEMrush was overwhelming. It left me with the impression that I can never understand them fully.
Jaaxy is not the case.
Keywords Search is simple to perform and easy to read.
This tool gives you a couple of insights, such as an average number of searches that your keyword receives per month in Google and other Search Engines.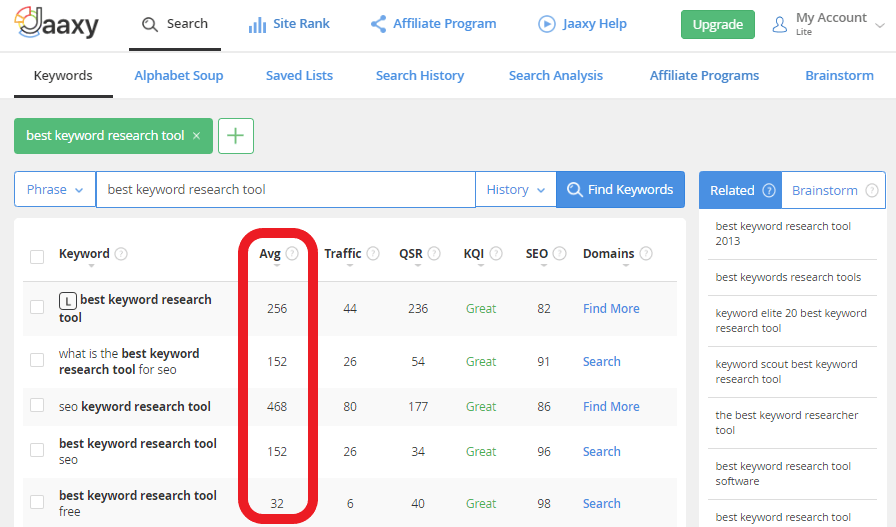 You can use this data to determine how valuable your topic is.
Also, you will receive the estimated number of visits (traffic) to your website if you manage to get your material on the first pages of Search Engines.
Having an insight into this metric is worth its weight in gold!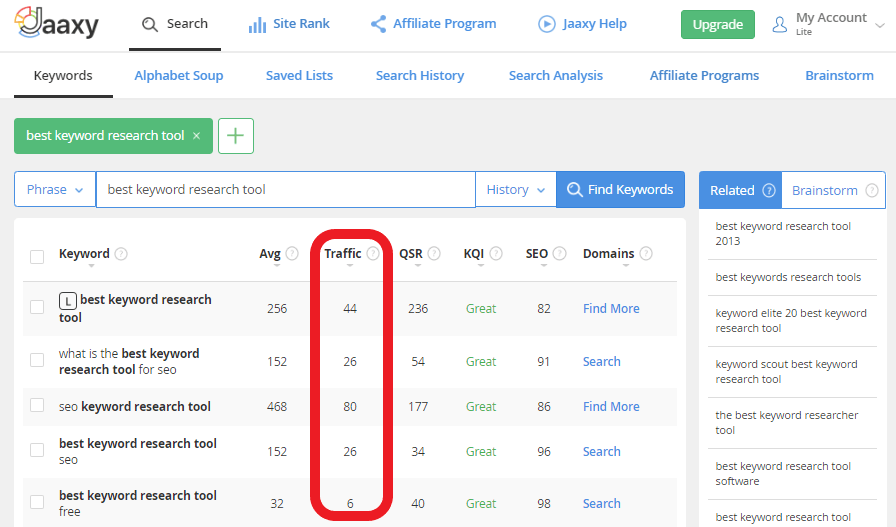 Keep in mind that the number will never be correct. Like in cases with MOZ and SEMrush, this number is only a prediction.
However, according to most of Jaaxy's users, the experience with the traffic volume has been higher than predicted.
It's only predicting the case, but if you do your work and manage to SEO your content correctly, you can expect to receive much more traffic than this keyword research tool is suggesting.
One of the metrics in Jaaxy's keyword search results is QSR or Quoted Search Results. This number tells you against how many websites you are up against for the exact keyword you are searching for.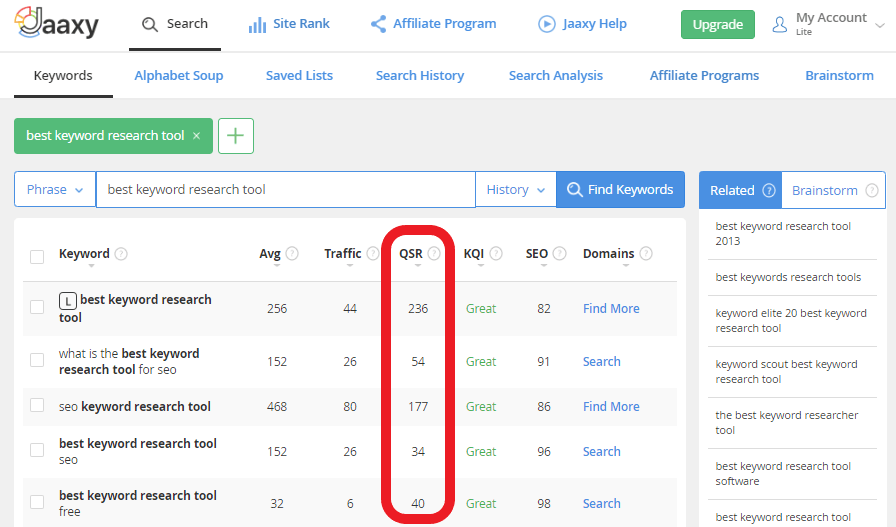 Before the keywords research tools era, people have no clue what's the number of competing sites.
Imagine this.
You and I have this number on the screen in a matter of milliseconds.
I had many great keywords ideas that I had to abandon. However, I'm not even sorry because I did so.
Jaaxy has saved me time and time with this information.
The fact is that I could've spent hours and hours writing my material for nothing because there are already too many websites attacking the same keywords that I had in mind.
On the other hand, this brilliant software has helped me to go over, under, and around those topics and come up with some better keywords with much less competition.
The whole point of the story is getting faster rankings!
Furthermore, you will get insights into Keyword Quality, which means that Jaaxy will tell you automatically is your keyword right, or should you search some more.
The story is the same again.
Time and work saved.
Also, this keyword research tool helps you to determine how likely you will rank for a selected keyword on the first page in Search Engines.
Jaaxy analyzes two metrics to determine the SEO quality of your selected keyword.
One is traffic, and the second one is competition. Then, it gives you a score from 1-100 (closer to 100 means more likely to rank on the top page).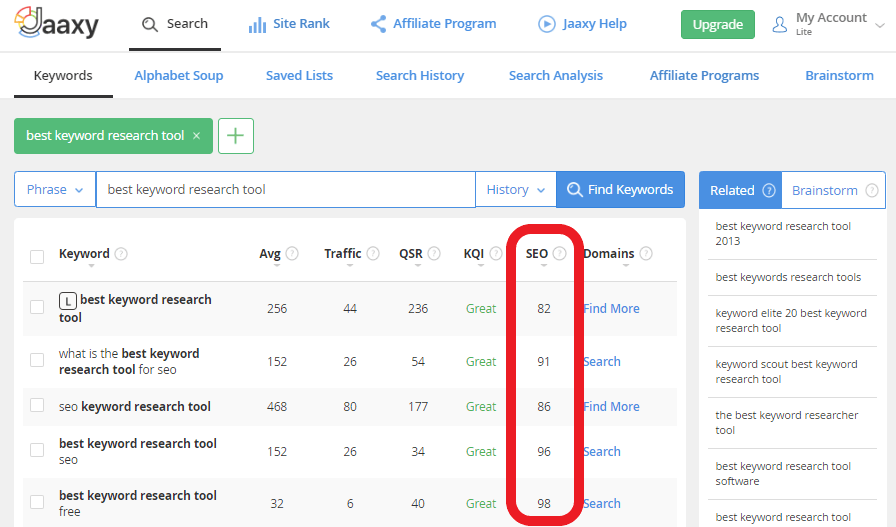 Again, the story is the same.
No one (and that includes you as well) want to spend time working on useless ideas.
You can use this last metric to improve your website SEO and get the advantage over your competition.
Think about it.
It SEO's the keywords for you and tells you right away are Google and other search engines going to value your efforts or not.
Again, many ideas were left to die and for a good reason, and all thanks to this brilliant keyword research software.
Lastly, you can check for the availability of domains for your selected keywords.
Sometimes a specific keyword sounds too good that you can't resist to create a future project in a micro-niche around that keyword and make a few hundred per month.
You can leverage many great microniches by choosing the right domain name.
Jaaxy here can show you which domains are available. Moreover, you can buy them straight away!
A sturdy little tool, I must say.
What do you think about Jaaxy so far?
2.) Alphabet Soup aka Long Tail Keywords Search
Jaaxy's Alphabet Soup is one of its features that are going to blow your mind away!
If you struggle with getting keywords ideas, your misery is over.
From now on, you'll have so many ideas that you won't have enough time to fulfill them all.
This piece of artificial intelligence comes up with hundreds of ideas automatically using the Alphabet Soup technique, hence the name.
For example, you can choose a keyword such as the best keyword research tool, and this piece of software starts adding letters of the alphabet to your existing keyword to create some fantastic longtail keywords ideas for you to work your magic with them.

Imagine.
No more headaches while trying to come up with some long-tail keywords.
It's all automated!
Jaaxy's Alphabet Soup was an incredible discovery that has changed my keyword game forever. I'm more than sure it will change yours as well.
Before this discovery, I was using Google Keyword Planner in combination with Google's search to come up with some good blog posts ideas.
It was a long and mentally exhausting process.
Moreover, it wasn't accurate because it's not designed to target keywords for SEO but Adwords campaigns.
Once I've realized that I can do the same with Jaaxy only automated, I was happy as New Year's Eve!
Let's move on with this review, shall we?
3.) Saved Lists
Once you finish creating long-tail keywords with this keywords research tool, you will have an option to create some lists.
It's a neat feature of the Jaaxy that helps you to organize your keywords.
Moreover, you can create groups, and it will automatically calculate all the metrics for the whole group.
That way, you can know how much traffic volume to expect and how many monthly searches your group of keywords receives per month.
That is a pretty cool thing to have by your side, won't you agree?
Also, once you've completed your list, you can always hit the download button and save the files on your PC or laptop.

Here is a free tip.
It will make your future website projects much easier to do.
When you are about to build a brand new website, use Search and Alphabet Soup features to find at least 30 keywords ideas related to your niche and save them to one list.
Then, once you are ready to start writing, you have architected at least half of your content.
Your mind is free to write while Jaaxy takes care of your keywords.
Proper prep work is half of the job done!
Jaaxy will help you with the task as much as it's not humanly possible. I have to remind myself that it's only software from time to time.
4.) Search History
It's a good thing to have an insight into your previous searches for many reasons.
When I create keywords ideas with Jaaxy, my mind tends to shift into fifth gear.
Keywords start to fly all over the place!
However, even if I go too fast and too furious, I can always pull the handbrake and go back to check some ideas that hooked my eye.
Jaaxy puts them neatly in the history column for me to review them later.
What a great duo we are.
5.) Search Analysis aka the NextGen SEO
Ok now.
I have to take a deep breath before I show you the real powers of the Jaaxy keyword research tool.
You see, sometimes you can find a keyword which is too good to let it go. However, you have to because of too many competing websites around it.
You've probably had the feeling before.
It just looks at you and tells you, "come on, do me! I want you to rank me with your words."
Have you had an experience like this before?
I sure did many times so far.
Now, there is a way to squeeze your article on the top page of search engines where there is a lot of competition, and Jaaxy will help you to do the job.
Search Analysis is a feature of this brilliant keyword research tool that allows you to take a look into the work of your competition.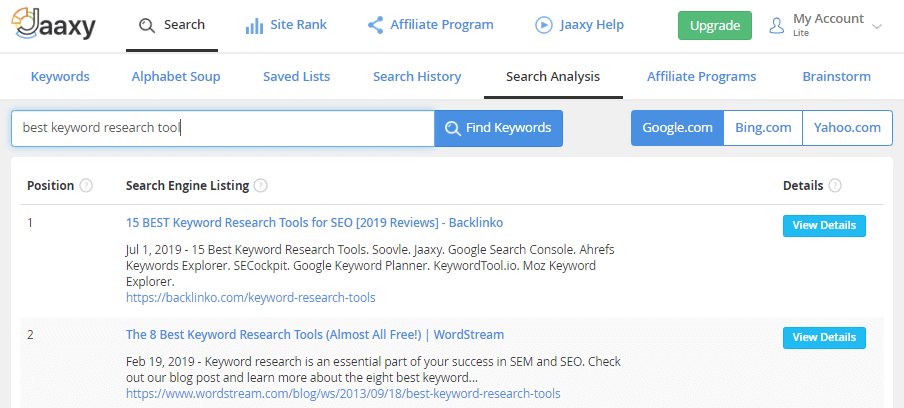 All you have to do is to enter the keyword for which you want to rank your content into Search Analysis bar and press Find Keywords.
Jaaxy will then show you the list of ten websites that hold a top page for that particular keyword. One of those ten spots is all you need.
On the right side of the screen, there is a View Details button for each of those websites, and all you have to do is hit the button to reveal their secret.
Search Analysis shows you the following for each website that ranks on the top page of Google:
Word count
Links on site
Backlinks
Alexa rank
Adsense
Your task is to read those metrics which are pretty simple and try to do better than the guys who hold the top spots in search engines.
You can also analyze your competition on Bing and Yahoo.
I can't express my gratitude for finding this information. It's the best thing that I've ever discovered when it comes to keywords research.
Now, the next time you find yourself in a situation when a topic is too sweet to resist, go, and visit Jaaxy's Search Analysis to see are you up for the task or not.
The ranking will not come as fast as it will for some long-tail keyword that has less competition.
However, if you are smart enough, you will find a way to create more content to support that keyword, which can help you to rank your content on top positions and attract a lot of traffic to your website.
Here is a quick crash course on how to do so.
Find a high traffic keyword within Jaaxy(100+ QSR)
Create a Guide or Training targeting your keywords (3000+ words)
Find two or more low competition long tail keywords using Alphabet Soup
Create two or more posts targeting those low competition long-tail keywords (1500 words)
Link those posts with your guide to share traffic juice
Hope for the best
Even if this method fails you down, you'll still have two or more blog posts competing for those low competition keywords.
Moreover, you can use the guide for an email campaign or something similar.
I hope you are enjoying my Jaaxy review so far.
You better bookmark this page for some future reference because you are getting a complete guide on keywords research here.
Let's see what else you can have with Jaaxy.
6.) Affiliate Programs
I will go over this feature real quick because I'm not yet familiar with it as I'm with the rest of Jaaxy's features.
It helps you to find affiliate programs, as I've mentioned at the top of this review.
You can type in a specific keyword within your niche, hit the search button, and get a list of fresh products to promote through the content on your website or by email.
7.) Brainstorm
The last feature of the Search is Brainstorm.
Are you looking for something trending to get your share of traffic?
Brainstorm is a feature of Jaaxy that gives you insights into Google Trends, Alexa Topics, Amazon Best Sellers, and Twitter Trends!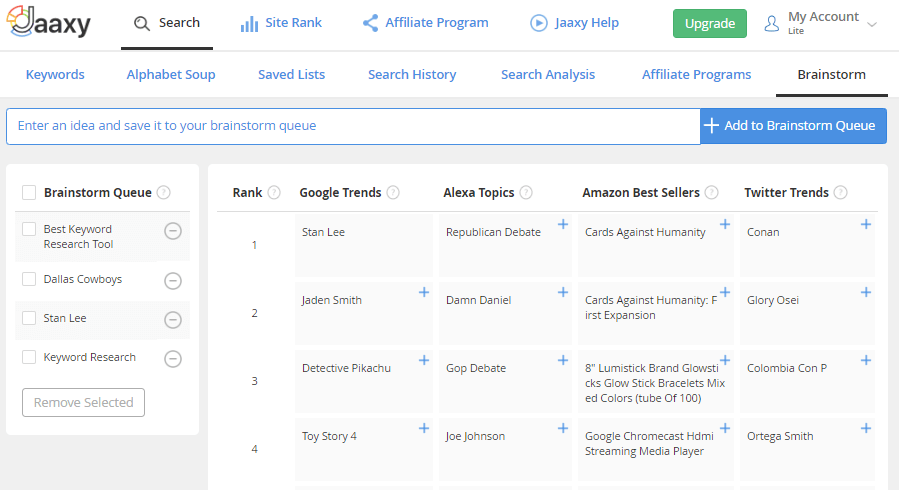 All you have to do is pick the most searched topic you like, see some high search per month and traffic numbers, and start writing your post.
If you have a general topics type of a blog or website, this feature is for you!
However, if you are working within a specific niche, for example, affiliate marketing, the chances to find something trending for your niche is less likely.
Still, it's a great feature of the Jaaxy.
Jaaxy Site Rank
Jaaxy search feature is pretty impressive. And there is more, a lot more to cover in this review, so let's see what else is there for you.
Site Rank is one of my favorites, as well.
Imagine.
You have a pretty darn good post. However, you don't know how it's performing in search engines, and you are anxious to see where it is.
That's not a problem.
Open the second tab on the top right bar where it says Site Rank. Now, enter the keywords you wish to get insights in and type in your domain name as well.

Once you do as instructed, hit the Search button and let Jaaxy do its magic once again.
What this feature does is it analyzes the top page of Google, Bing, and Yahoo and looks where your site might be. If you did a good job, you'd see your site.
Moreover, Jaaxy will tell you how your page or post is performing. In other words, it will show you is it climbing the search or dropping down.
Jaaxy Affiliate Program
Now, connect this review with the following text, and you'll see how great this tool is.
While using this brilliant keyword research tool to find great ideas that can help you to rank your content high in Search Engines, you can earn some money as well.
Jaaxy has an affiliate program that pays you to refer people to it.
Jaaxy Help
If my review wasn't enough, you could click on the Help tab to watch over one-hour long video material on how to use Jaaxy the right way.
Kyle, the co-founder, and co-owner of the company, is going to explain to you how to use this tool step by step.
Moreover, you will get three Bonus downloads that you can use to upgrade your knowledge about keyword research.
Jaaxy Pros
Extensive & detailed keywords search
Simple to use & Easy to read
Alphabet Soup
Keywords Categorization
Search History
Competition Analysis
Affiliate Program
Site Rank Insights
Free Trial (30 free lookups)
Video Tutorials
Jaaxy Cons
I can't find anything wrong with Jaaxy.
Jaaxy Free, Premium, or Enterprise?
Here we are at the last point of my Jaaxy review, and I want to discuss the price of this keywords research tool.
As you've read so far, it's free to use this tool. You don't have to pay a penny.
However, with a free account, your keywords research will be limited to 30 searches. Some other features will be limited, such as Site Rank and Alphabet Soup.
When you compare the price of Jaaxy with MOZ Keyword Explorer and SEMrush, you'll see a significant difference in price for the same service!
Jaaxy PRO comes for $19/month, and it used to be $49! It's the best option for all new websites online.
Jaaxy ENTERPRISE is for all who are already deep in doing business online. The price is just $49/month, and it used to be $99/month!
Now, as I have said, it's not all about the price.
You want to get the best service in exchange for your money.
Whatever you do, I recommend you to go with Jaaxy because it's the best deal overall.
Is Jaaxy the Best Keyword Research Tool?
Alright now, let's use this review to quickly compare Jaaxy with its two competitors to decide who is the numero uno.
Moreover, if you are looking for an alternative keyword research tool that is free to use but has everything those expensive ones have, this review might provide you with a solution.
We are going to take a look at two expensive tools and face them one on one!
Let's get ready to rumbleeeeeeee!
In the blue corner!
SEMrush 
SEMrush allows you to get 2 000 000 ideas using just one seed keyword. Among them, it finds long-tail keyword ideas and observes their click potential. You can group them by topics and create lists.
Keyword Analytics within SEMrush helps you analyze the competition for any keyword as well. You can also track and analyze domains in Google's top 100 positions for a specific keyword using its Keyword Domain feature.
The price of the SEMrush keyword research tool is starting from $99.95 monthly for a Pro plan. You can upgrade the service to Guru Plan ($199,95/monthly) or Business Plan ($399/monthly).
In the red corner!
Moz Keyword Explorer Overview
The same as SEMrush, MOZ allows you to get millions of keyword ideas.
MOZ will help you to get insights into specific keywords for plenty of data such as keyword difficulty, monthly search volume for a particular keyword with 90% accuracy, and more.
And also, it shows you detailed insights into competitions in SERP, allows you to create lists and trackings, and shows the opportunity score for a specific keyword.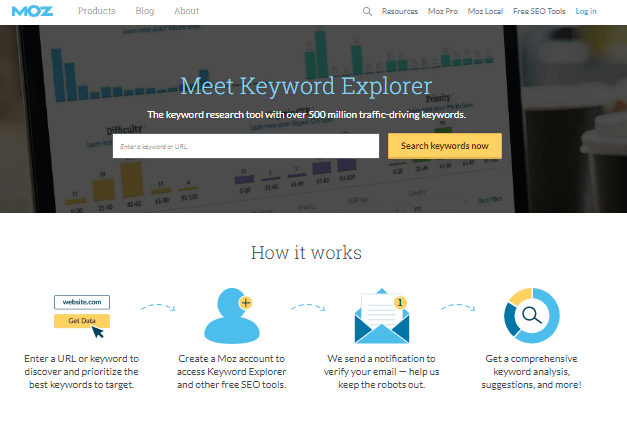 If you're a member of the MOZ community, you can get five searches per day. If not a member then, you can have only two searches each day.
Also, you can get a 30-free trial with full access to MOZ features.
MOZ Standard plan is $99 monthly, or you can take the Medium plan billed $179 per month. In the end, there is a third option as well, the Large Plan for $249 per month.
It's a thin line between those two keyword research tools, in my opinion.
It comes down to personal preference and, of course, the price of the service.
Between those two, I would prefer to use MOZ Keyword Explorer. It's not because it's cheaper than SEMrush. I think it's a better tool overall.
Why Do I Recommend Jaaxy?
Let's shift our attention from the best keyword research tool Jaaxy to me for a couple of lines because I would like to share my reasons why I recommend it to everyone.
I'll get back to you real quick, ok?
You see, when I was getting interested in the online world, websites, marketing, and all that stuff, I had no idea that keywords even exist.
Then one day, I've heard that they are the core of my business!
Honestly, the thought got me a little bit closer to the edge of forgetting about the whole idea.
However, I stayed!
I remember reading all that material about keywords for experts such as Moz, Neil Patel, and the rest. They even had some tools, but they were not helping that much.
Slowly, I've managed to get a firm mental grip around the whole thing about the keywords, but something was missing yet, and I didn't know what.
I remember doing keyword research using the Google AdWords search as my tool. However, it was a long process to get insights into keywords this way.
The realization of the fact that the Jaaxy is free threw me to ecstatic!
Imagine.
The keywords went from thorn to be a sweet sight for my eyes in just two seconds.
Ever since I started to use Jaaxy, my blogging career went up and away because now, I had no boulder on my shoulder anymore.
The pressure was gone.
You see, keywords represent a big mystery for everyone.
Having a research tool that can help you fulfill your potential faster is worth its weight in gold.
I wish you a successful online marketing journey!
If you need any help or you have a question, feel free to contact me!
All the best,
Ivan,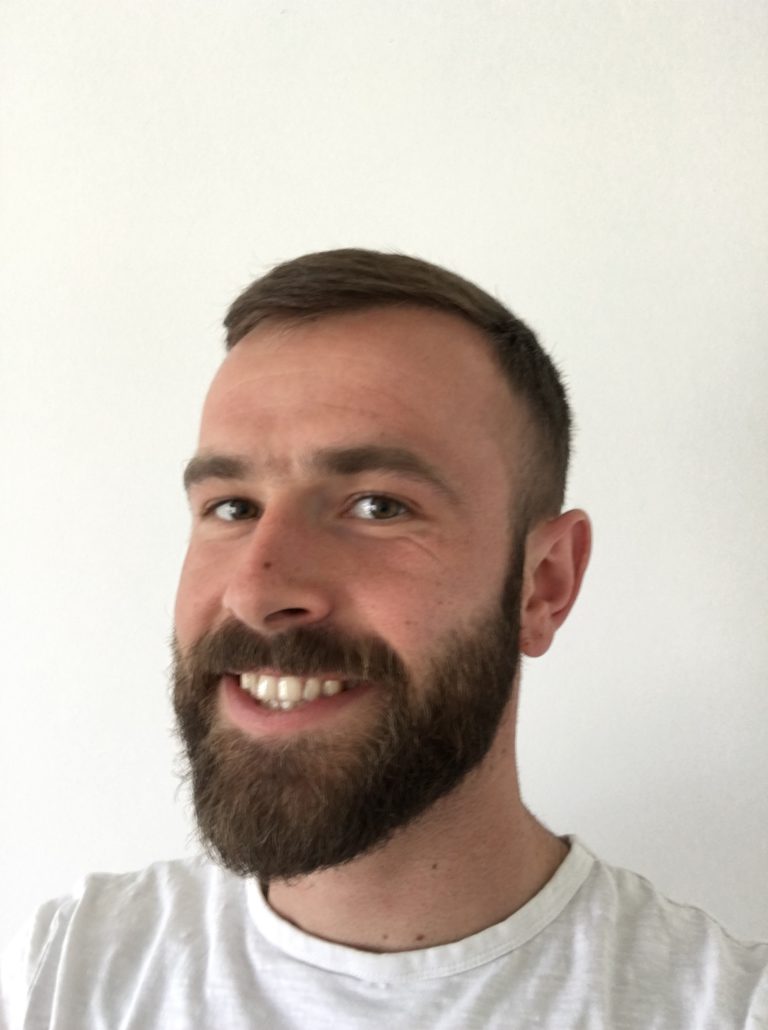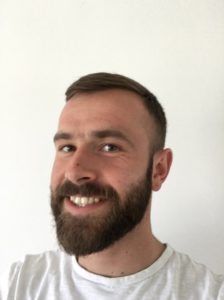 founder, and CEO at
freeaffiliatemarketingbusiness.com