Welcome to my Paid2Post review.
Can you make $9000 per month posting links?
What is posting links anyway?
Should you join or not?
And most importantly, is Paid2Post a scam or legit?
If you are looking for the right answers, look no more because you're in the right place.
I got the same email as you and today I want to give you a hand and help to avoid a scam.
It's good that you're here reading this Paid2Post review because you'll find out why I just said that this system is a scam and why you should think twice before joining.
Keep reading my review to discover six red hot warning signs!
Paid2Post Review – Overview
Product Type: Email Marketing
Product Owner: David (fake name!)
Product Price: $37
Money-Back Guarantee: 60 Days
Recommended?: NO! SCAM ALERT!
Quick Summary: Paid2Post is an online platform that claims you can make $9.473 per month simply by posting links online. According to them, it's a guaranteed way to earn an income online.
It a scam or something that actually could happen? Well, it's the former. The company is fake, and the CEO has a similar background too.
In addition to these scam signs, they openly claim that you can earn money instantly just by posting links, or in other words, doing nothing.
The bottom line is, Paid2Post is a scam. It sells via ClickBetter, which is a marketplace that hosts only get-rich-quick scams and has an extremely bad reputation online.
By the way, if you are tired of scams and schemes, click the button below to discover something that works!
THE BEST WAY TO MAKE MONEY ONLINE IN 2023 >>
What is Paid2Post?
Paid2Post is a company that pays people for posting links online. They say all you have to do is become a member, grab your links, post them, and you can earn 1000's of dollars in 15 min.
Unfortunately, the website does not share information about where you are going to post these links. They don't disclose a thing about the nature of the business.
All you get is the too good to be a true story about making $9000 per month posting links and how easy it is.
Here's what the official website has to say about the scheme.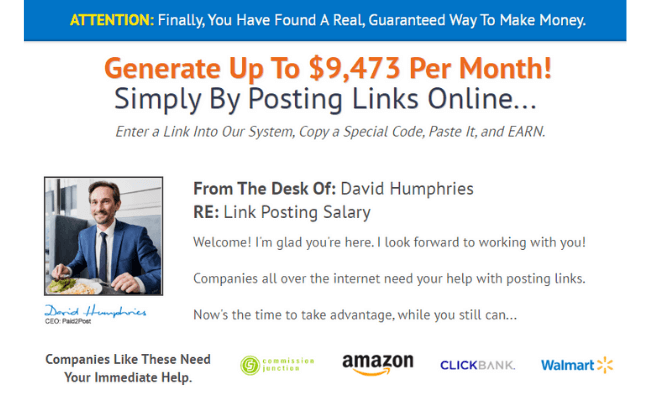 Ability to make a $9000+ Per Month Effortlessly.
​You can start earning in under 15 minutes from joining.
Work Part Time – spend only a few hours per week.
Work from home online – no need to leave your home or travel.
​You get guaranteed on-going work.
​Earn with us permanently for as long as you wish.
​The work is simple and easy.
​No capital or experience required as we provide full step-by-step instruction.
​We provide 24/7 support and assistance.
Get paid via direct deposit/ACH.
This online link posting job is available to anyone anywhere in the world.
I guess that they talk about affiliate marketing, which includes posting links.
However, posting links is just 1% of the actual business model, and it takes a lot more than only 15 minutes to start earning.
To make money by posting links online (affiliate marketing), you need a lot more than these guys are trying to make you believe.
Trust me; affiliate marketing is not a simple job that you can do for a few minutes per day to earn $1000's per month.
As I dig deeper into Post2Click review, I started noticing some weird things that tell me it could be and probably is, a scam.
Let me show you.
Related: Paid Online Writing Jobs Review
Paid2Post Scam Signals
The website is full of signs that are all pointing in one direction. In other words, I have a strong belief that Paid2Post is a scam.
Here's what I mean.
David is Fake 
David Humphries is not the CEO of Paid2Post website. In fact, David does not exist at all.
The image of the man on the official website is a stock photo being used to create a fake identity of the owner.
You see, the fake owner trick is a widespread trick used to scam people into thinking that a real person is offering them a real deal.
Paid2Post system is fake, so they had to use phoney owner to mask the scam.
Fake Scarcity
As you scroll through the website, you see a timer that indicates the time until this offer is removed.
They say if you don't act now and buy Paid2Post, the website will be removed in a short period and you'll lose your chance to get rich quick posting links.
At least that's what they want you to think.
However, the timer is fake also. If you return after 15 minutes, the offer is still going to be there, which means that they use fake scarcity to scam you.
Unrealistic Earning Claims
They literally tell you how you could earn money in the next 15 minutes and how your income could be as high as $9000 per month.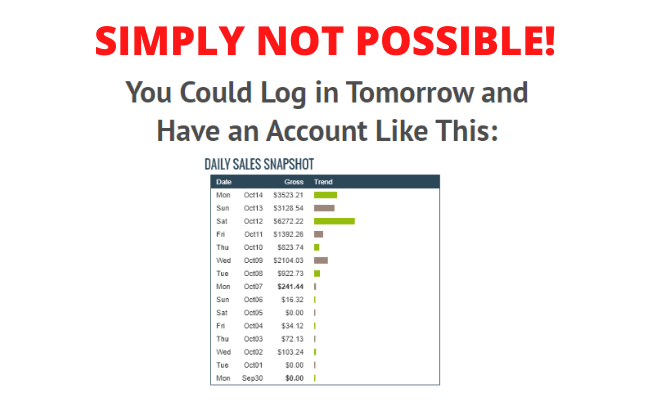 They say you don't need any previous experience to make $9000 per month with Pay2Post system effortlessly. Or how you have just found a guaranteed way to earn online.
In any case, those claims are fake and designed to attract newbies.
Too Good to Be True
If all it takes is posting links online to earn an income, I think everyone in the world would quit their jobs to join Paid2Post.
But as you know already, making money online is not a result of posting links on the net. It involves a lot of work and effort and a lot of tasks, one of which is posting links.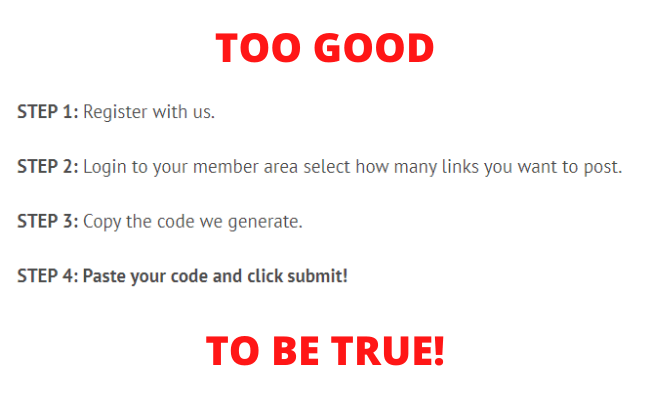 But what about a website? Traffic? Landing pages? Autoresponders? And all that stuff that us "mortals" have to use?
Add on top of this an overhyped earning potential, and you get a recipe for a scam.
Hidden Upsells
The seemingly low price of only $17 increases as soon as you pay the fee. In other words, they will offer you more BS for $99 while they have a chance.
Paid2Post has been created by someone who wants to earn off you, and those hidden upsells are his way of tricking you into spending more money.
Why does he push upsell anyway?
I mean, it clearly says that Paid2Post is all you need to earn massive amounts of money.
And then, he gives you something 5x more expensive and says "wait. You need this to make money." 
It doesn't add up.
ClickBetter is Not Trusted
The last sign that indicates Paid2Post is a scam is a fact it sells via ClickBetter marketplace.
This online marketplace is a scam nest, guys!
It has a meagre customer satisfaction rate, and BBB gives them F (the worst!) rating, which tells enough about this scam.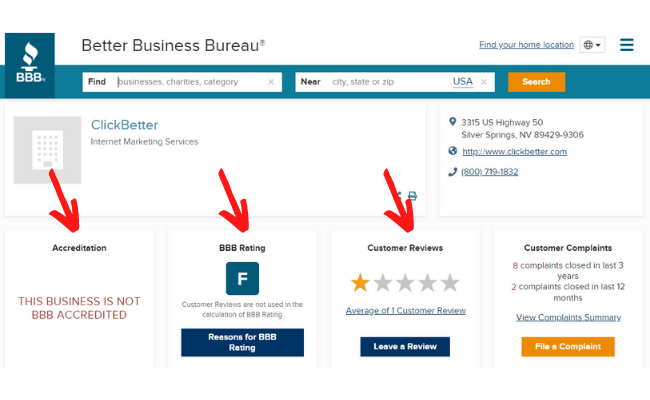 I've reviewed a lot of products from ClickBetter, and guess what?
None of them was legitimate!
Each product comes with the same recipe. It comes with a fake owner, fake testimonials, the same get-rich-quick BS, and followed by tons of upsells.
Check out AZ Millionaire Method review to see what I mean.
Is Paid2Post a Scam?
In my opinion, Paid2Post is a scam. There's nothing real about this site that could help you to make money posting links.
The whole posting links to get paid thing has been made up to gain your trust but none of that is actually going to work.
The worst thing about Paid2Post scam is that they use stock photos to create an owner character to get your trust and get you to sign up.
You have here a classic get-rich-quick scam.
The only good thing about Paid2Post, in my opinion, is the money-back guarantee.
You see, if you get tricked into this scam, you can get your money back during the first 60 days after the purchase has been made.
Related: Paid to Send Email Review
Paid2Post Review – Conclusion
The internet is a great place to earn money. And affiliate marketing is a cool method to do so, which includes posting links.
However, to become successful with affiliate marketing (and posting links), you a few things.
First of all, you need a product or a service to promote through your links.
Because there are tons of great and helpful product online, this is an easy and fun step of the process.
Once you find the product you wish to promote, you need an affiliate link.
Then, you have to build a website (I can show you how to do it in less than 5 min), which you are going to use to promote your links.
The next step is critical!
It involves getting traffic to your site. And this could be done in many ways that fit into two categories: paid and free traffic (I can show you how to get tons of free traffic!).
This step takes the most time, but it's vital in the process.
And lastly, once you have done all of that, you can start promoting your affiliate links to earn money.
The formula is simple. The more traffic you get to your site and your links, the more income you can earn.
And trust me when I say that scam like Paid2Post is not going to help you to do this right.
Thanks for reading my Paid2Post review.
Click the button below to learn how to get paid to post links the right way!
THE BEST WAY TO MAKE MONEY ONLINE IN 2023 >>
If you need any help or you have a question, feel free to contact me.
And don't forget to share this review with your friends and family!
All the best, Ivan. Founder, and CEO @freeaffiliatemarketingbusiness.com