Welcome to my Zero Hour Work Days review.
Are you tired from 9 to 5 working every day?
Have you tried a few tricks to sell services or ever tried affiliate marketing?
Well, let me share it with you. There are 100s of ways to make money online.
And affiliate marketing is one of the best!
Today, I'm going to talk about Zero Hour Work Days, a course with an interesting name that was created by Brendan Mace.
I have studied both positive and negative sides to bring the best review of Zero Hour Work Days.
The aim of this article is that I would love to be a part of your successful journey.
So, everything in this review clears some essential questions before you decide should you or should you not buy the course of Zero Hour Work Days.
Also, if you are looking for a legitimate way of making money online, make sure to check out my #1 recommendation for earning a passive income with affiliate marketing.
That said, let's start this Zero Hour Work Days review already!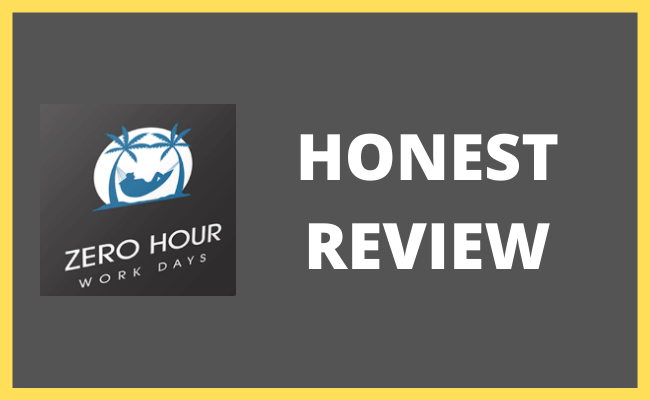 Zero Hour Work Days Review – Overview
Product Type: Affiliate Marketing
Price: $8.67+ Upsells
Owner: Brendan Mace
Rating: 2.5/5
Quick Summary: Zero Hour Work Days is a digital marketing training course created by Brendan Mace. One thing that I don't like about this course is the overhyped sales page and a few unexpected upsells.
Other than that, this course is legitimate and contains 8 modules of step-by-step training where Brendan reveals how to start with affiliate marketing by building a list and sending affiliate promotions.
Wanna make money online? Tired of scams and upsells? Check out this PROVEN TRAINING I use to earn a consistent passive income online with affiliate marketing!
THE BEST WAY TO MAKE MONEY ONLINE IN 2023 >>
What is Zero Hour Work Days?
Zero Hour Work Days first were introduced in 2016 by Brendan Mace. It's important to say that the person behind this program is a marketer who has tons of questionable digital marketing courses out there.
Brendan stands behind these as well:
In this course (just like in those before), Brendan will share ideas with you about how he is started from zero to reach 9,259.74 per month.
That's a big number and I'll help you to see whether or not it is going to deliver this time.
Zero Hour Work Days is basically an online marketing course with 60 days money-back guarantee. Here you can get learn in a specific field of online marketing called email marketing.
The goal of this course is to build a list of potential buyers and then run promotional email campaigns. These responsive emails can be operated with the help of automatic responsive software.
Brendan Mace is also there for one on one coaching, but this is available only if you take one of the upsells.
If you do so, he will share the latest tips and tricks with you and also will help you figure out the issues that you are facing.
More about this later. Let see how it works and what you get inside, shall we?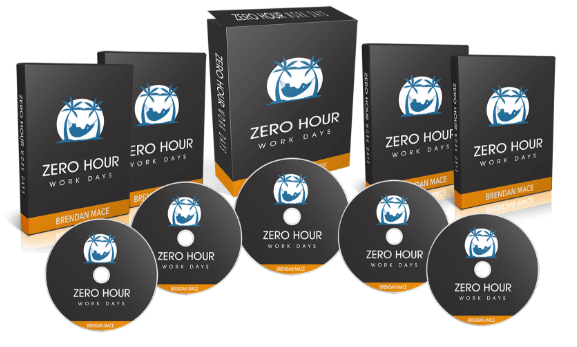 How Does Zero Work Hour Days Work?
If you search for success stories about Zero Hour Work Days, there are so many. But if you are searching for negative reviews, you will find long-form articles.
This means that Brendan's course is a hot one indeed.
In a nutshell, Zero Hour Work Days provides you with training to build an email list of potential customers. To whom you send custom offers of your affiliate products—something like Email marketing, where you are approaching your clients via email.
How to get free and paid traffic on your website or sales page is also a part of this course.
The more traffic you have, the more chance to make a good commission on the sale.
In this course, you will learn how you can manage your online earning activity with the help of automatic response software.
Like other paid courses, Zero Hour Work Days has more than one module.
Having that said, let's see what you get.
What You Will Get With Zero Hour Workdays?
The core of the course consists of 8 Modules (Lessons).
Let's talk about all the modules.
Module no 1: Intro to Zero Hour Work Days
Module no 2: Free resources that are going to help you in the long run
Module no 3: Tips on how you can get lots of traffic
Module no 4: Some traffic sources free as well as paid
Module no 5: How to get a return of your investment
Module no 6: Build your landing pages
Module no 7: Promotional ways for your affiliate products (remember via emailing)
Module no 8: How you can manage commission sales
Zero Hour Work Days Price & Upsells
The front-end price of Zero Hour Workdays is $8.67 one time. During the course, Brendan offers you a few upsells that could improve your business.
Upsell #1: this is going to cost you $37 and after discount $17. You will get 40 marketing templates for your email marketing. These are the same templates that Brendan Mace has been using to generate hundreds of dollars in a month.
Upsell #2: the first pop will charge you $67, but once you ignore it, the second time will appear with a discount offer. The discount offer will be around $37. This one is about a high-converting landing page, free installation, and WP profit builder on your website. It also can be beneficial for you to understand developing your website in one place. There are tons of tutorials available on the internet. The choice is yours: but in my opinion, you should go for it because you are learning with the flow.
Upsell #3: Third and final upsell at $897 and after discount $197. This offer is a service from Brendan Mace to hire him as your coach. You will able to contact him and discuss problem-related to the business. This package is worth buying for those who are serious about making money online. Brendan will share his latest techniques and strategies with you.
Zero Hour Work Days Pros
Like every other digital course out there that teaches about earning an income online, Brendan's has a few positives and a few negatives.
In this section, I'll go over a few things that I liked about this offer.
Brendan Mace is a legitimate marketer who has been around for a long time.
Low Front-End price
60-Days Money-Back Guarantee
Training is based on legitimate methods
Zero Hour Work Days Cons
In this section, I want to show you a few things that I personally didn't like about Zero Hour Work Days.
However, these do not affect the overall quality of the course itself. These are just things that could be done better, in my opinion.
Overhyped sales page where Brendan promises a bit unrealistic things to beginners
No tools included in the membership
The course contains a few unexpected upsells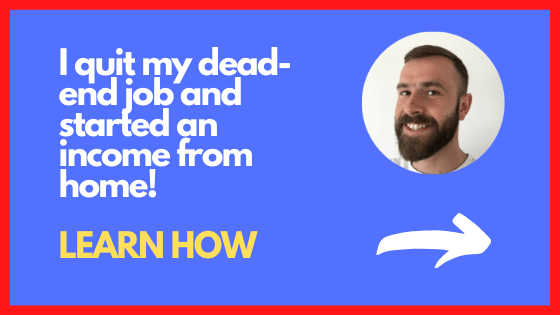 Is Zero Hour Work Days a Scam?
No, Zero Hour Work Days is not a scam. Brendan Mace has created a legitimate training course that has been around for a few years.
When I see a training course that lasts over two or three years, it tells me that the stuff works and there's no scam.
With this course, you're getting access to a system based on email marketing. Also, you'll get a chance to set up one of these marketing campaigns yourself.
If you are not happy with the content of the program or your results with it, Brendan gives you a chance to ask for a refund during the first 60 days.
Thanks for reading my Zero Hour Work Days review!
If you have any questions, feel free to ask them below.
And if you are interested in another awesome way for earning money online, make sure to read the rest of this article 🙂
Are You Interested in Earning a Passive Income Online?
I would like to share my life experience with you.
When I was working for my employer, I was one of the main people who helped my organization in generating lots of profits. Though I learned how to communicate with people. I understand how to treat my subordinate well.
I learn to do things informally. I also polished my technical skills as well. I always represent my organization as a dedicated employee.
But that does not benefit me or satisfying my inner me because at the end I was treated as an employee not shareholder to the organization
The best part of my life started when I started my own business online and worked the same, I did in my last organization.
Believe me, I felt it was the best decision that I ever made for my life and now I am a successful entrepreneur. I am responsible for what so ever I do.
I took my decision and the effect of that decision is totally my own responsibility.
I learned from my past experience is when you are working for someone you have little chance to grow and you will remain an employee.
But when you are working as an affiliate, there is no limit. You can grow and make money online.
I wouldn't have succeeded without help from the marketing platform that I recommend above all other.
Make sure to check it out!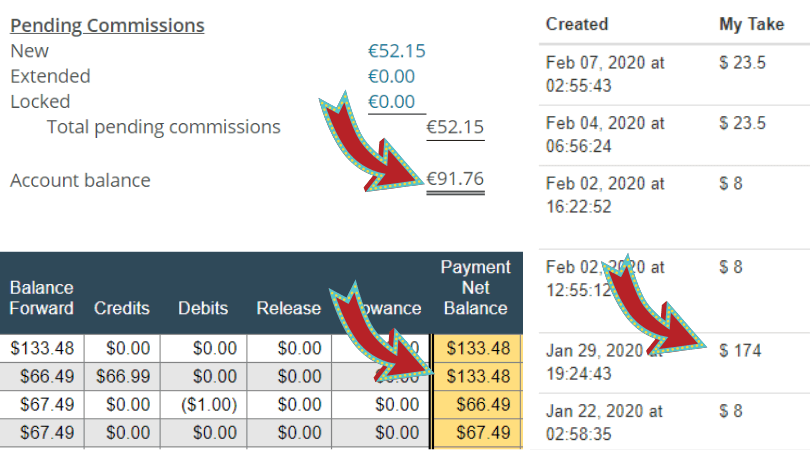 THE BEST WAY TO MAKE MONEY ONLINE IN 2023 >>
If you need any help or you have a question, feel free to contact me.
All the best, Ivan. Founder, and CEO @freeaffiliatemarketingbusiness.com