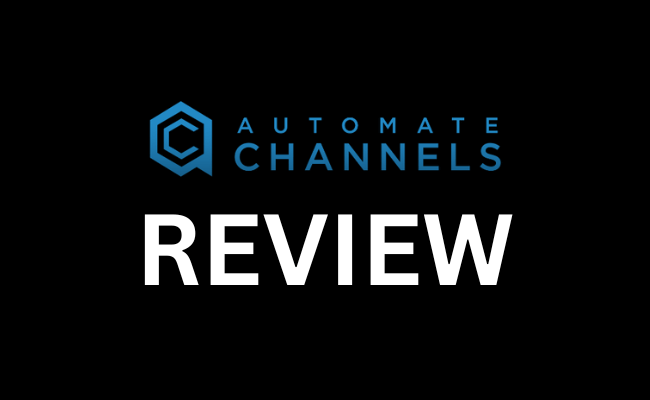 Welcome to the Automate Channels review!
Automate Channels is a YouTube automation course created by Caleb Boxx. It teaches you how to make money online by publishing videos on YouTube.
If you're looking to learn:
How it can help you make money
Who is behind it
The real cost to start
Whether people are getting results
And more!
You've come to the right place!
I've dedicated a few days to analyzing this course, taking notes, uncovering hidden information, and thoroughly examining the course curriculum so that I can provide you with a comprehensive Automate Channels review.
Here is the overview:
| | |
| --- | --- |
| | Course that teaches how to make money with YouTube. |
| | $49 one time, plus upsells. |
| | Decent step-by-step training. Teaches a cool way of earning online. Beginner-friendly system. Relatively low front-end price. Caleb Boxx walks the walk. Students are getting results. Lots of positive comments. |
| | Requires significant investment. Mentorship goes for a separate cost. No refund policy. |
| | Automate Channels is a legit course recommended to people interested in making money with YouTube automation. |
| | |
| | |
I Want To Know…
About the Reviewer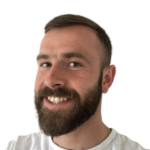 Hey, I'm Ivan Brozincevic!
Since 2018, I've been making a full-time income online, which allowed me to quit my old job (about me).
In the beginning, I struggled to identify legit courses and avoid ones that were just out for my money.
That's why I created this website – my main goal is to help you steer clear of pitfalls and discover the top online business courses.
Every week, I invest hours in reviewing online courses and writing reviews based on my fact-driven review guidelines to assist you in making an informed choice.
What Is Automate Channels About?
Automate Channels is all about creating a cash flow channel on YouTube that will generate a consistent income of between $300 and $800 a day.
All it takes is 30 minutes a day of work…
That is what the creator of the course – Caleb Boxx – promises on the sales page. And we'll soon find out whether it is true or not in this Automate Channels review.
But first, what exactly is a cash flow channel?
Essentially, it's a series of videos that are all related to a particular niche or topic that generates revenue for you on autopilot.
This means that you don't need to create all the content yourself.
The course teaches you how to outsource content creation to freelancers for $50 per video and then how to use a viral ranking strategy to get your content noticed by more viewers on YouTube.
The Automate Channels course also teaches you how to monetize your content and earn money through YouTube ad revenue.
This is something that Caleb Boxx seems to be very successful at.
Who Is Caleb Boxx?
Caleb Boxx is the creator of Automate Channels and a self-made success story.
Right off the bat, it is a great sign to see that Caleb's been working with a name like MrBeast and even has proof to share with us.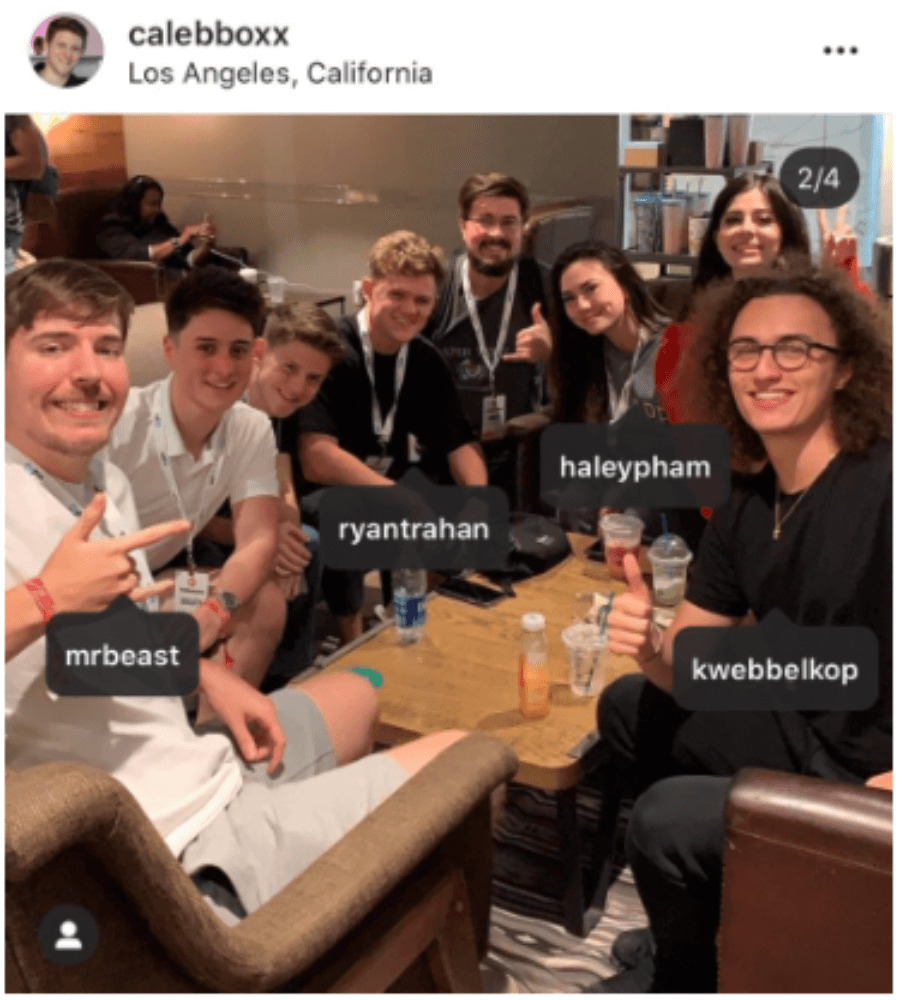 He realized that he didn't have to create every YouTube video himself and instead came up with the idea of hiring freelancers online to create faceless videos and content for him.
According to his own LinkedIn profile, Caleb started making YouTube videos at just 16 years old.
His dedication and hard work paid off, and at the young age of 21, he had amassed an impressive $5M fortune – once again, according to his own words.
When writing this Automate Channels review, I discovered that Caleb Boxx has about 600K followers on Instagram, which is quite impressive.
However, I was surprised to see that, although he claims to be a YouTube expert, his official channel has gathered "only" 33K subs.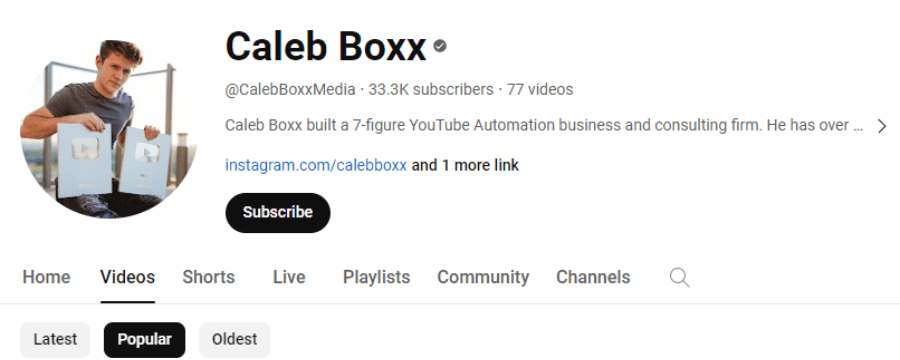 Maybe it's still a work in progress, so let's see how it grows.
All in all, Caleb Boxx is indeed who he claims to be and his success is 100% legit.
To me, this is very important because if you decide to follow Caleb, you want to be sure that he can talk the talk and walk the walk.
And he can indeed.
How Does This Course Help You Make Money?
Automate Channels helps you to make money online by creating automated YouTube channels and monetizing them through YouTube ads.
Here is the official word: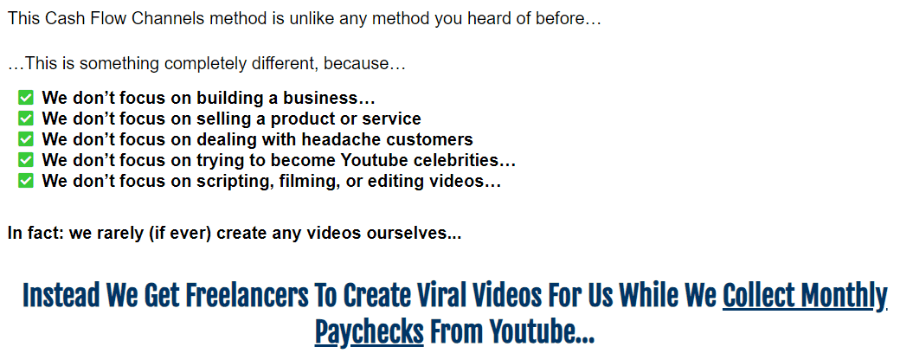 The main goal is to pay highly skilled freelancers who will handle the scripting, filming, and editing of your YouTube videos for you.
Then, Automate Channels shows how to leverage Caleb's proven framework for getting your videos on the landing page of YouTube.
According to the course sales page, this "viral ranking strategy" has been used by students who have seen a great deal of success from it.
The framework helps get thousands of free views for your content – which can be converted into actual cash.
How exactly can you make all this money, you ask?
Through the YouTube monetization program.
Caleb Boxx claims that this is exactly how he makes $52,192 every month on autopilot from 7 different YouTube channels.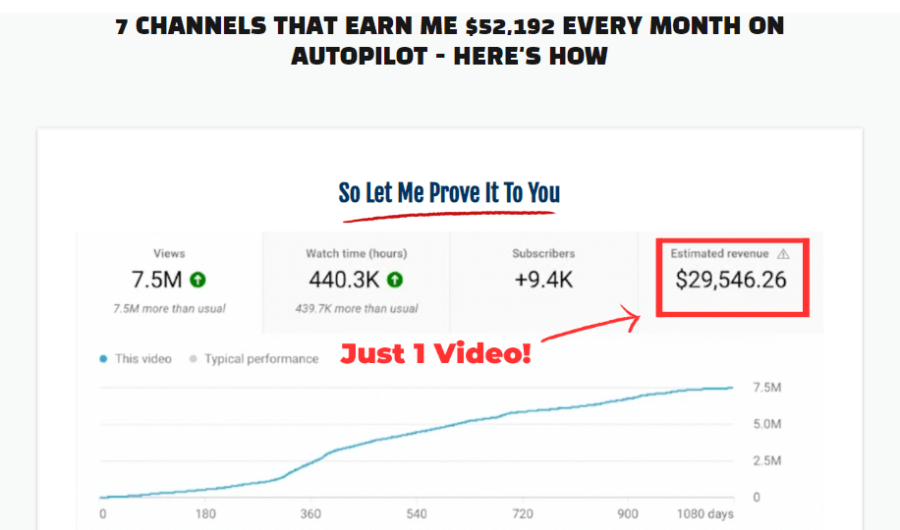 The only problem with these claims is that there is no mention of which YouTube channels Caleb owns.
So we'll have to trust him on his word here…
Before you can apply to the program and monetize your YouTube videos with ads to earn passive income, here are some basic requirements:
Have at least 1,000 subscribers
Reach 4,000 valid public watch hours in the past 12 months (not including short views)
Sign and agree to the terms and conditions
Have an AdSense account
Get reviewed and approved
Once you hit these milestones, YouTube lets you start earning from your videos.
What I love about this method is that the earning part is completely passive.
Once you get accepted into the program, YouTube handles everything for you, and all you have to do is keep putting out awesome content on your channel.
And that's pretty much how you make money with Automate Channels.
Are People Getting Results?
According to the official website, Caleb Boxx's course has reportedly led to significant success for several students in YouTube automation.
For instance, a YouTuber named Foeko claimed to have earned over $40K in a single day through an automated channel after taking Caleb Boxx's course.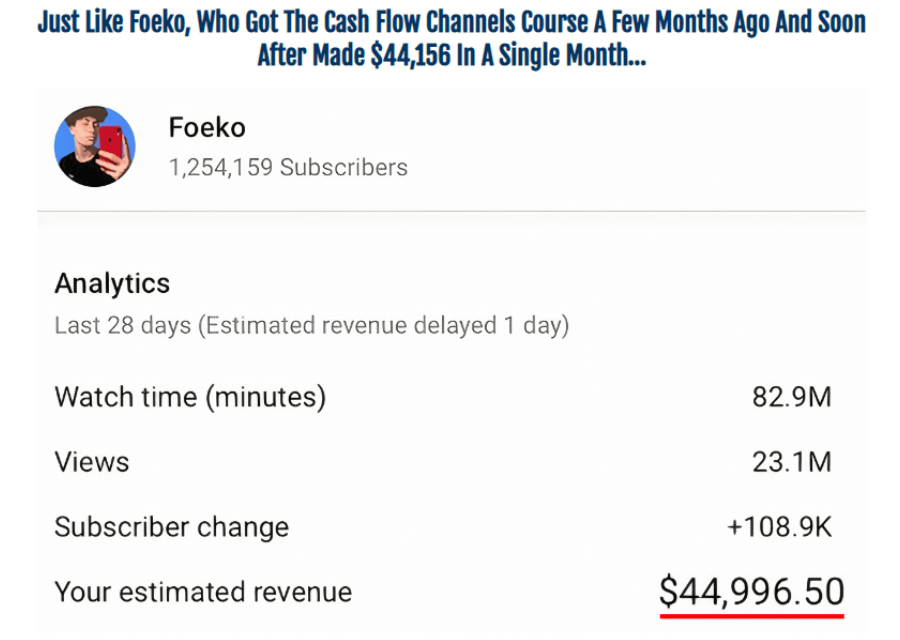 While Foeko's achievements appear genuine, it's challenging to establish a direct link between his success and Caleb's course and verify the authenticity of his claim.
So as always, I advise you to approach such testimonials with caution.
Similarly, another individual named Eddie asserts making nearly $15,000 in just three months after completing the Automate Channels course.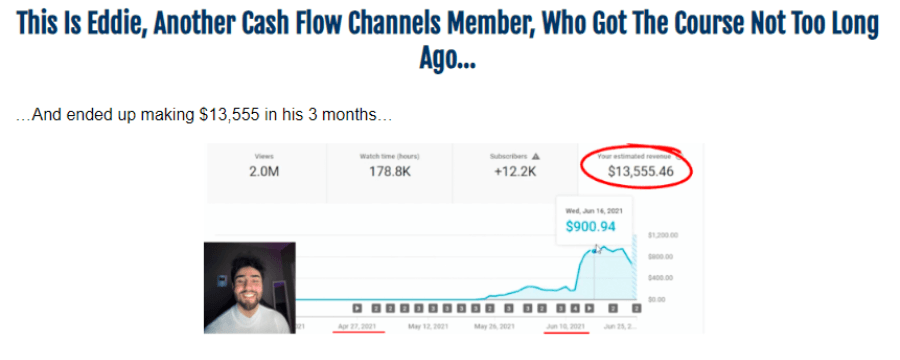 The sales page also contains additional testimonials from a few other members of the course that are rather vague.
Unfortunately, there is no foolproof method for me to authenticate their validity.
Nevertheless, the core focus of the Automate Channels program is to teach proven and authentic strategies for monetizing YouTube.
So, in this case, we will give the testimonials and Caleb Boxx the benefit of the doubt.
Who Is Automate Channels Best For?
Automate Channels is ideal for those who are just starting on YouTube and don't want to spend countless hours creating content, optimizing videos, and managing their channel.
As mentioned earlier in my Automate Channels review, the goal is to teach you how you can outsource all of that work to freelancers who specialize in those areas.
Additionally, if you're looking to generate passive income online, Automate Channels is it.
By outsourcing the work, you'll have more time to focus on other things, which means you can generate income without putting in a ton of effort.
How Much Does Automate Channels Cost?
While some reviews mention a price of $597, the Automate Channels course is actually priced at $49, which, in my opinion, is quite reasonable.
But there's a catch…
To effectively implement and excel with Caleb's method, you will need to invest a minimum of $4000 in this business.
Since the entire system relies on outsourcing the work to freelancers, you'll have to take care of the following expenses:
Keyword idea research
Thumbnail
Voice over
Scriptwriting
Video editing
Video description
YouTube banner and logo
About page and channel description
On the bright side, I like the fact that Caleb discloses this before you pay for the course.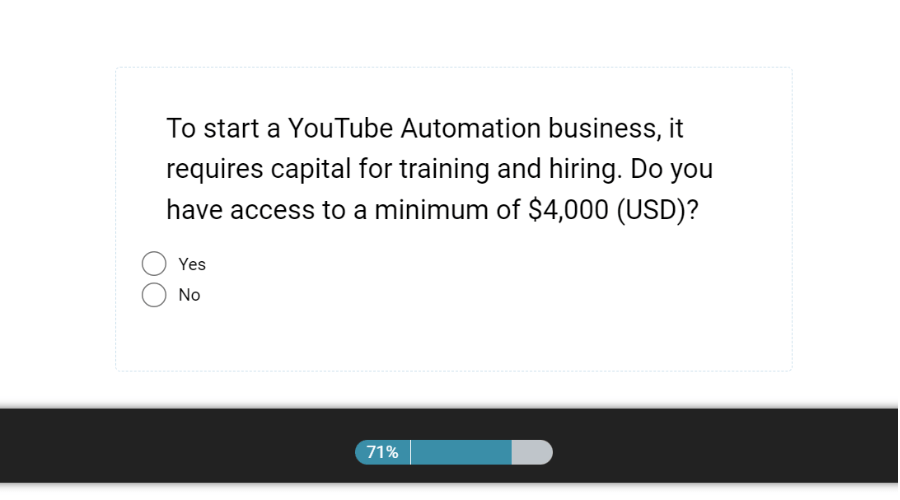 In addition to the Automate Channels course, Caleb Boxx offers three upsells:
AI Secrets $74 – if you want to skip paying freelancers and learn how to leverage AI technology to automate YouTube channels.
Elite Mentorship Program $6,800 – if you want help from coaches, masterminds, and weekly group calls to help assist you with the issues you face when building a YouTube Automation channel.
Done-For-You $40,000 +$1000/mo – if you want to outsource everything to Caleb Box and his team.
Now, there seems to be a problem with this pricing model that a customer posted on Trustpilot.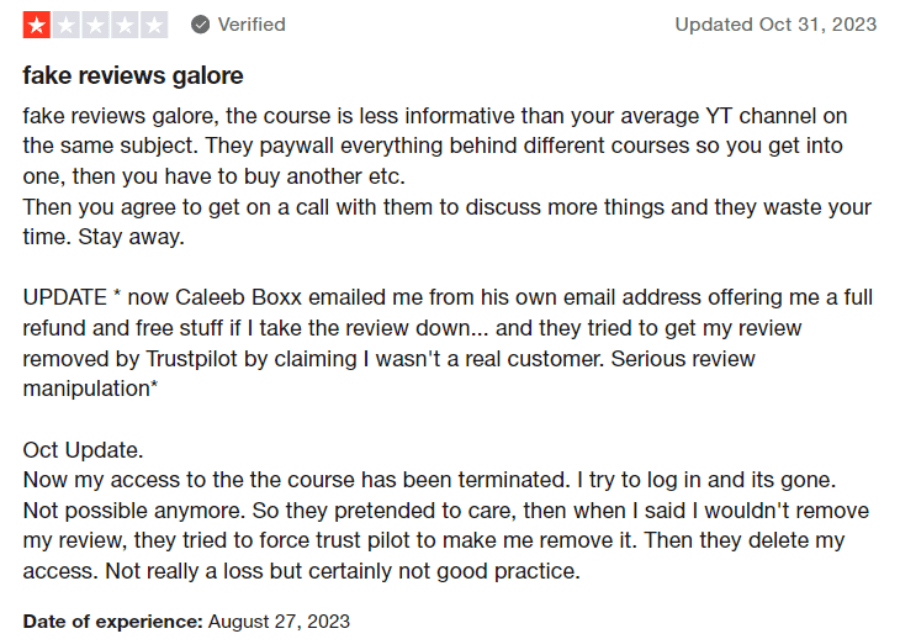 Right from the start, I also had the same feeling that the Automate Channels is meant to upsell you until the final offer ($40K for DFY service).
But that doesn't mean you can't make it with the front-end offer though.
It just indicates that one of Caleb's main objectives seems to be encouraging you to spend $40K and hire him to do the work for you.
Does Automate Channels Offer Refunds?
The official word from Automate Channels' terms or service page is no refunds are provided.
However, I've discovered that in certain situations, you can receive a complete refund if you meet the following conditions:
You never got monetized (1k subs, 4k watch hours).
In this situation to get a refund you need to:
You need to consume 100% of course material
You need to have posted at least 50 videos (5 minutes minimum length, hired by freelancers)
You need to show up to every weekly Group Coaching live we have
You need to have listened to the Automate Channels team's feedback and applied it
Then, there is this condition:
To request a refund, it is only applicable 5 months into your working relationship with us and needs to be made in writing. You have 30 days to request the refund or it becomes void. Upon the 6 month mark requesting a refund is no longer allowed.
In the end, although Automate Channels have a "no refunds" policy for their product, it is possible to receive a refund if you are willing to jump through a lot of hoops.
I'm not a big fan of Caleb's approach in this situation.
What Is Inside Automate Channels?
Automate Channels contains 78 lessons that will take you step-by-step through everything you need to know to fully automate your YouTube channels.
From setting up your channel and creating content to managing your audience and using analytics to make informed decisions, Caleb Boxx covers it all.
What I like about Automate Channels is the level of detail and depth that Caleb goes into with each lesson.
You're not just getting the surface-level, generic information that you can find anywhere online.
Caleb is sharing his insider knowledge and expertise, giving you the specific strategies and tactics that he's used to grow his channels and make $5M on YouTube.
What Do Other Automate Channels Reviews Say?
In general, people seem to be satisfied with their purchase and the content provided in Automate Channels.
For instance, Caleb's course has received a Trustpilot rating of 4.6 from 41 reviews.

There is just one negative review I previously mentioned, which concerns the pricing manipulation to make customers spend the full $40K on Caleb's service.
Most of the positive reviews highlight the quality of the training videos and their experience with the Automate Channels course.


Unfortunately, I couldn't find any Automate Channels reviews from individuals who achieved results, apart from a few on the sales page.
However, this does not imply that people are not achieving results with Caleb Boxx's course.
Automate Channels: Pros
Decent step-by-step training
Teaches a cool way of earning online
Beginner-friendly system
Relatively low front-end price
Caleb Boxx walks the walk
Students are getting results
Lots of positive comments
Automate Channels: Cons
Requires significant investment
Mentorship goes for a separate cost
No refund policy
Verdict – Automate Channels Review
Automate Channels is a legitimate course for starting automated YouTube channels and earning passive income from YouTube ads.
Caleb's course can be a solid starting point for newcomers to this business.
If you're interested in setting up your very first automated channel on YouTube or need assistance with your existing channel, Caleb Boxx's Automate Channels course is worth considering.
However, I must warn you that you shouldn't expect instant results or magical outcomes with this course.
I understand that Caleb's course sales page may sound amazing, but the truth is, in most cases, people don't achieve life-changing income through this or any online income method.
Online coaches, like Caleb Boxx, won't mention before you purchase their courses.
Nevertheless, if you follow the advice from the Automate Channels course diligently and have sufficient time and resources, there is a possibility that you can achieve some level of success.
Thank you for taking the time to read my review of Automate Channels!
Feel free to share your thoughts and reviews in the comments section below.
| | |
| --- | --- |
| | Course that teaches how to make money with YouTube. |
| | $49 one time, plus upsells. |
| | Decent step-by-step training. Teaches a cool way of earning online. Beginner-friendly system. Relatively low front-end price. Caleb Boxx walks the walk. Students are getting results. Lots of positive comments. |
| | Requires significant investment. Mentorship goes for a separate cost. No refund policy. |
| | Automate Channels is a legit course recommended to people interested in making money with YouTube automation. |
| | |
| | |
The Best Way To Make Money Online
I earn online by creating simple affiliate websites that I use to connect people with products they are already looking for.
It's called affiliate marketing and it is the best way to make money online (at least in my humble opinion).
If you want to learn more about how you can start making money online with affiliate marketing, I would strongly suggest you sign up for the free training on the next page.
And don't forget to share this Automate Channels review with your friends and family!
All the best, Ivan @freeaffiliatemarketingbusiness.com