Click2Sell.co SCAM Review – Steer Away From Banner Ad Scams!
Welcome to Click2Sell.co review. Wondering whether Click2Sell.co is a scam or a once in a lifetime opportunity to invest in digital ads? 
This company offers access to the online advertising world through its "powerful" platform.
Allegedly, all you need to do is purchase or create an ad campaign to make money. The platform allows you to track and manage the campaign's performance with ease. Every time someone clicks on your ads, you make money.
It sounds like a perfect way to earn some passive cash, right?
But the reality of things is a bit different than it may seem at first glance.
There are many risks involved, including losing a lot of cash and identity theft!
By the way, congratulations on researching yourself! Quick research saves you time and your hard-earned money. 👍 It shows that you are serious about finding a legitimate way to make money online.
In this Click2Sell.co review, I show you what's behind the scenes. Also, you can learn whether it works or not, we'll see how much could it potentially cost you, and I show why I think that it's a dirty scam designed to rip you off!
Official Website: click2sell.co
Product Type: Banner Ads Investing Platform
Owner: Unknown!
Price: Free to Join + $500 Deposit + Thousands Afterwards
Recommended?: NOOO!
Quick Summary: Click2Sell is a scam like many other banner ad scams. This company advertises a bogus business model. Moreover, the company is fake too. There is no evidence that this is a legitimate institution for making money online. All I could find were negative testimonials of people who claim that they have been tricked by this company. You could risk a lot more than your money here. I seriously recommend staying away from Click2Sell and other banner ads scam.
==>Click HERE for My #1 Recommendation<==
What is Click2Sell.co?
According to the official website, Click2Sell is a self-service online marketing platform that provides its members with powerful, easy-to-use, and unique tools for participating in the online advertising revolution and becoming successful online marketers.
The company claims that it's the easiest way for new marketers to get exposure to the rapidly growing online advertisement industry.  They make it possible to master the system and run your own successful online advertising campaigns in a matter of minutes.
The platform allows you to design the campaign from scratch or to choose from tons of done-for-you campaigns from their marketplace. All you need to do is select the ones you like, fund your campaigns, and watch your account grow.
All of this sounds fine and dandy, but is it the truth? Trust me; it's far away from a legit business opportunity.
The truth is, these guys are very polite while contracting you to start working with them. But once you are in with your hard-earned cash, you'll discover that it's almost impossible to withdraw your money, and that's the catch! I'll explain more under 'How Click2Sell.co Really Work.'
Who is Click2Sell.co for?
Once again, according to the official website, the Click2Sell.co platform can be used by anyone. There's no need for previous online marketing experience or any tech skills. It's carefully designed for people who are looking to get involved with online advertisements.
But in my experience, these websites are for people who are looking to get rich quick.
You see, online advertisement is a multi-million dollar business. And anyone can indeed profit. But it takes skills, effort, and a lot of hours spent in research to be able to make money running online ads.
Sites that offer a quick way to success with the help of their revolutionary platforms are usually a scam and a quick way to failure.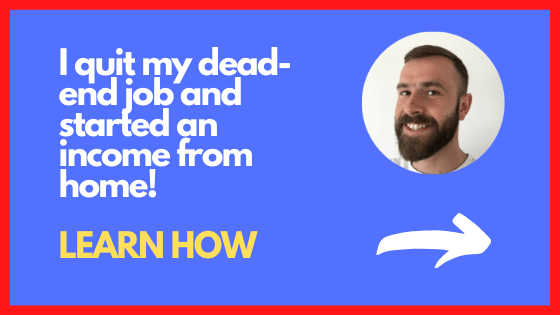 How Does Click2Sell.co Work?
Click2Sell.co Platform works, as they claim, in a few simple steps. That is, log in and choose from DFY campaigns or create your own. To make money, all you need is to launch, monitor, and optimize your campaigns on the fly with the help of their intuitive platform.
Of course, none of this is possible if you don't have the cash to fund your operations. You can deposit any amount you want, or you can choose between a few packages. But more about this a bit later.
There are two ways to start.
Launch a Custom Campaign
Launch a Marketplace Campaign
If you chose the option to launch a Custom Campaign, you're supposed to have greater control over your campaign. This option allows you to select the banner, the budget, the period your campaign will run for, the placement, and the headline for your campaign.
The other option allows you to run a Marketplace Campaign. These are done-for-you campaigns that have preset settings such as budget, banner, and everything else that's necessary to run them successfully. According to the company, these were developed by experts, and they can provide the easiest way to get started.
Once you have a campaign ready to launch, all you need to do is confirm your action and your campaign will start running.
Can You Make Money With Click2Sell.co?
Your campaigns are making you money in two ways, according to the Clicks2Sell.co website, of course.
You can earn revenue each time someone clicks on your ads. Also, you make money every time someone clicks through your ads and buys the service or the product. In either case, you receive 85% of the revenue.
Also, you can make money by referring this service to friends, family, and other interested people. You get $100 for every first purchase your referrals make. But that's something I wouldn't advise you to do!
As I've said, the online advertisement world offers a chance for everyone to make some money. It's possible. You can earn cash by running ads online, of course.
However, these companies are making it look too god to be the truth. And you know what we say, if it seems too good to be the truth…well, guess what? You could get sucker-punched and lose a lot more than your dignity.
How Much Could Click2Sell.co Cost You?
The most straightforward answer would be, Click2Sell.co could cost you a fortune if you are not careful. The starting budget depends on the category you chose.
Based on my research, you need to spend at least $500 per campaign. Some campaigns have a starting price set at $1000 and more. So if you are going to invest in multiple campaigns, the cost could quickly jump from a few hundred to a few thousand.
Also, the company offers a few packages to make your life "easier."
With these special offers, you can get things like weekly market reviews, platform walkthrough, online marketing ebook, live marketing sessions, personal account manager, access to VIP banners, and other stuff.
The Starter Package sells from $200. Then it goes up to Diamond Package that's worth $25,000!
Can You Get a Refund?
Click2Sell.co does not offer a direct refund on their official site or platform. However, there's an option (I hope it works) to get your money back or at least a part of it, in case you get scammed.
The company gives a 100% satisfaction guarantee. If you don't feel like you're getting the results that you should have or you have any other problem with the merchant, you can contact Purchase Guard. They act as an intermediary between disputed merchants and shoppers.
Hopefully, this service can help you get a refund.
==>Click HERE for My #1 Recommendation<==
How Click2Sell.co Really Work!
So here is what I know about Click2Sell.co and other websites that promise easy cash once you start buying banner ads.
In a nutshell, they get you to start investing in campaigns. As soon as you begin, you'll start winning. Also, their too polite agents will call you on the phone and urge you to keep investing.
According to many complaints found all over the net, everything seems to be fine until the moment you decide to get your cash out.
If you try to withdraw your winnings, you'll be asked to upload personal information such as photo ID, driver's license, bank statement, and even household bills, to prove your identity. That brings you into a severe risk of identity theft!
According to my research, the company will ignore your requests for payout. They will pull some 'small letters' you've missed reading while making your first deposit. In any case, they will put you in a weak spot.
Many people claim that it worked and they were making money as promised. However, everyone had experienced the same problems while trying to pull out the dough.
Unfortunately, I haven't found any positive testimonials or anyone who can confirm that he or she has managed to pull out their earnings.
Click2Sell Scam Warning Signs
1.) Lack of Transparency
There isn't any information about the owner (owners) of the company. Not a single word about people behind the 'revolutionary' platform tells me that these people do not want to be found.
All you know about this company comes from an extremely short and shy about me page. If the company is real, there would be real people smiling somewhere on the site.
2.) Fake Business Model
How do I know Click2Sell.co is operating a fake business model? Well, take a closer look at the platform itself. It looks like it's made by kids for other kids who have no clue what online marketing is.
There's zero info about your ads, or where they'll be displayed. Compare it with Google Ads and you'll see a huge difference in the severity of the process. All they want you to do is to buy banner ads ASAP. The more you spend, the more they make.
3.) High Risk of Identity Theft
If you want to withdraw money from your Click2Sell account, you'll have to give them your personal information. As far as I know, only government institutions and banks ask for heavy and personal documentation such as photo ID, driver's license, bank statement, and such.
This puts you at a high risk of identity theft. Do not give them your details!
4.) No Positive Reviews, Only Complaints
This company has literally zero positive reviews and testimonials. All you can find are complaints of people who got scammed by the company. You can see them in discussion over at Funender.com. Also, you can visit bbb.org and read what people have to say there. Here's an image of one person blowing a whistle that I took from Reddit.com
Is Click2Sell.co a Scam or Legit – Final Verdict
Click2Sell is class A scam.
You see, this platform is not the only one on the net that offers the same service.
Just recently, I've had a chance to review another site called ClicksDealer.
They too trick people into buying online banner ads with the promise that they'll get paid by the performance of their ads.
Many people have filed a complaint that it's impossible to withdraw your earnings. The company ignores the requests.
Another case is BannerBit. It was the same service with the same problems and which has, in the meantime, disappeared from the internet.
Just a few days ago, I reviewed another company for online advertisement, ClicksRally. This fake company is also classified as a scam.
Click2Sell.co follows the same pattern. They too seem to be refusing customer requests to pay out their rightful winnings.
Do I Recommend Click2Sell.co?
I advise you to steer clear from this company, or any other platform or website that offers the same service.
There are many risks involved. From loosing your entire life savings to identity theft!
Always remember that if it sounds too good to be the truth, it is.
How to Start an Online Business for Free?
Thanks for coming to the end of this Click2Sell.co review. It shows that you are a serious person who takes every step with the most attention.
If you are interested in learning how to start an affiliate marketing business for free and make money online, I got here a great alternative to those money-sucking offers.
This process is proved by thousands of online marketers all over the globe. You are looking at the one right now. Make sure you don't miss your chance! 🙂
Wealthy Affiliate is, in my experience, the best affiliate marketing training course on the internet. These guys are teaching people how to start an online business and super-successful affiliate marketer every single day! Traffic training included!
Make sure to check it out. It's free to join!
==>Click HERE for My #1 Recommendation<==
If you need any help or you have a question, feel free to contact me.
All the best, Ivan. Founder, and CEO @freeaffiliatemarketingbusiness.com