Commission Hero Review – Can Robby Blanchard Make You Rich?
Welcome to my Commission Hero review. Do you want to know how can you make $1000 a day even if you are a complete newbie? Robby Blanchard may be a #1 ClickBank affiliate, but is his affiliate marketing training for you? 
Product Name: Commission Hero
Product Type: Affiliate Marketing Training
Price: $997 + Tools & Ads
Owner: Robby Blanchard
Rating: 3.5/5
Recommended?: Yes, for Advanced Marketers
Quick Summary: Commission Hero is an affiliate marketing training course created by Robby Blanchard, one of the top ClickBank affiliate marketers. Within the course, Robby teaches how to use ClickFunnels to create marketing funnels and to make money with ClickBank products. In my opinion, it's a bit expensive for newbies. On the other hand, it's legitimate and could work if you have enough cash to invest in this.
MY #1 RECOMMENDATION FOR MAKING MONEY ONLINE
Commission Hero is an interesting affiliate marketing course indeed. In my opinion, it's a bit overhyped compared to reality, but hey, it's marketing. The fact is that many people do make money by selling ClickBank products using marketing funnels. However, it takes time, patience, and a lot of MONEY to get it right.
You see, when top affiliates like Robby Blanchard share the snapshots of their earnings, they don't tell you that they had to work countless hours to get there and to invest tons of cash to make some. On the other hand, it's common to hear them saying that you can do the same in 30 days or less.
In this Commission Hero review, we are going to inspect whether Robby Blanchard's system works or not, what's the full price, I share a few pros and cons as well as my opinion whether it's a scam or not, and more! Let's take a closer look.
What is Commission Hero?
Commission Hero is an affiliate marketing training course that can teach you how to start selling various ClickBank products using Facebook as the source of traffic.
Robby Blanchard claims that his system can help you to start generating $1000 a day! Moreover, he goes on and tells you that you can make a six-figure income in the next thirty days. You don't have to possess any skills or knowledge whatsoever. That's a pretty bold statement. What do you think? Is it possible?
I believe it is, but only if you are an experienced online marketer who is ready to invest money into something like this. The chances for a newbie to make it right from the first try are equal to winning the lottery. It is a fact.
Anyway, Commission Hero is an opportunity to learn Robbie's top secrets that have helped him to become the number one ClickBank affiliate. We'll discuss those secrets later in this review.
In a nutshell, you can learn how to build landing pages that lead to ClickBank offers. Also, this program contains a course on Facebook ads. You'll be using Facebook to run image ads to drive potential customers to your offer. He's going to share his top secrets for max conversions, and more.
The affiliate marketing model by which this program is based is a legit way to make money online.
However, running Facebook ads is not a child's game as Robby tries to make you believe. It's a time-consuming process that has to be done with laser-sharp precision. I've tried to follow some of the expert advice a while ago. It backfired fast. I've spent a few hundred dollars to learn that it takes much more than thirty days to get it right.
With that being said, I believe that you understand that affiliate marketing is not easy as Robby makes it sound. My only hope is that he can deliver the promise. Now let's continue with this Commission Hero review and let's see who Robby Blanchard is.
Who is Robby Blanchard?
Robby Blanchard is the creator and the owner of Commission Hero. Also, you've had a chance to read for a couple of times so far that Robby is a #1 ClickBank affiliate as well. That's something he's been very proud of, and he should be. This guy is a legit online marketer. However, things were not so easy for him as they may seem to be right now.
Robby was and still is a brick-and-mortar business owner. He owns a CrossFit Reach gym in Massachusetts. The gym was the reason why he's started with online entrepreneurship in the first place.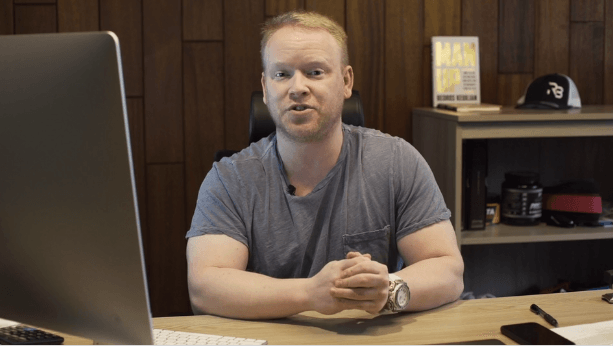 It was not hard to build and open the gym. To get customers, well, that was a challenging task. Because of the severe lack of customers, Robby decided to play around with online advertisements in the hope to get his business going.
As it turned out, he managed to do it very successfully. Today, he is teaching the skills that have helped him to make some serious money to regular people who are interested in the same. Today he owns a legit marketing company, Blanchard Media.
Robby Blanchard is a legit guy with a legit reputation, hands down. It's refreshing to see a proud product owner in a sea of crooked ones.
Who is Commission Hero for?
Commission Hero could be for people who are interested in learning how to start with affiliate marketing. Robby Blanchard claims that his system is for complete newbies with zero experience.
Most importantly, it is for people who are ready to invest serious money into the online business. Running Facebook ads is not as cheap as it may be presented to you. To get a positive ROI, you'll have to invest a lot of money in the first place. Hopefully, this course is designed to help you with it.
Many people are drawn to the idea of affiliate marketing because guys like Robby Blanchard make it sound easy on their sales pages and free webinars. A complete newbie does not know, however, that it costs a lot of money to get started because the owners of the programs don't share that info until you buy their course.
I hope that now, you are well aware of the fact. Also, the Commission Hero and others alike are for people who are action takers. If you are afraid of diving in, don't waste your time and money then.
How Does Commission Hero Work?
As you had a chance to learn so far during this review, Commission Hero is a program that can teach you about affiliate marketing and how it works. Not only that, you can get the best knowledge from one of the best in the business.
The owner is a guy who has a reputation for being a top ClickBank affiliate at the moment. Withing his training course, Robbie is going to share the secrets that have enabled him to rise and earn his reputation.
Altogether, there are ten modules.
Getting Started
Choosing the Right Offers
Finding Your Ad Image
Setting Up a Landing Page
Setting Up Facebook Account
Setting Up Facebook Pixels
Tracking Your Campaign
Scaling
Ninja Tactics
Bonus Material
Like every other decent product that sells on ClickBank, Commission Hero comes with a few bonuses to go with the main course. Also, you will get access to the help center and Robby himself if you ever need assistance. I like to see that the owner is available if you ever get stuck. That's a plus in my book.
Before you start doing anything, Robbie is going to introduce to you a world of affiliate marketing. Within the first module, he's going to go over the main aspects of the business so you can get a better understanding of the stuff that's coming after.
The critical part of affiliate marketing is to have the right offer. The whole thing can go to waste if you fail to find a product that is proven to convert. I've been guilty of neglecting this aspect when I was making my first steps online.
Within the second module of the Commission Hero, Robbie is going to help you discover the right stuff within a few different marketplaces with the main focus on ClickBank.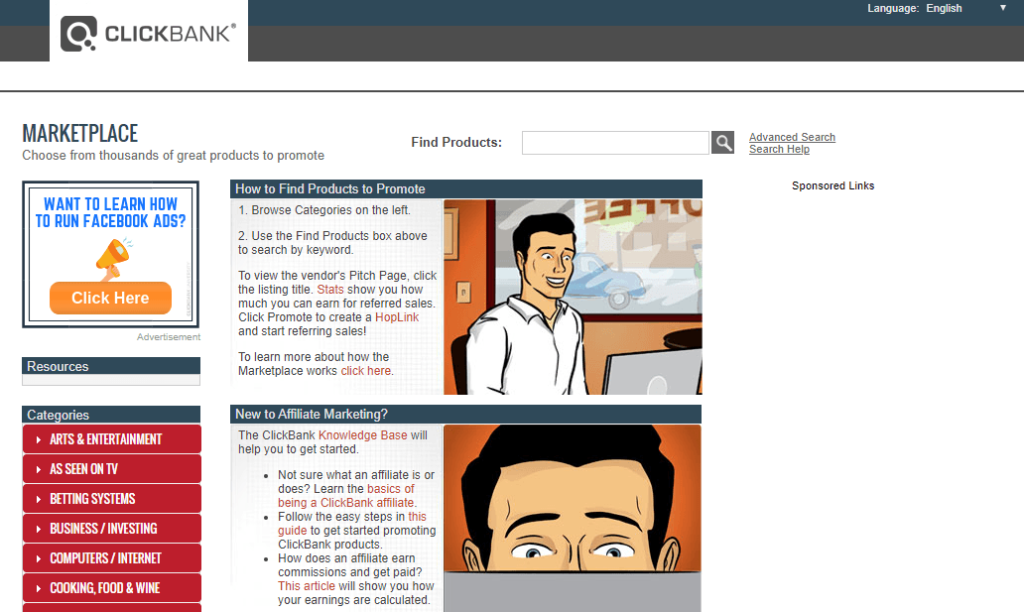 The next module is going to help you understand Ad images and how to find the right ones for your campaign.
Once you find the right product, you have an image ready as well, you'll have to build a landing page. That's what the module number four is all about. You'll be using the ClickFunnels platform to create your landing pages. Keep in mind that this is the additional cost of $100 per month.
Now, with all that in place, you should be ready to start learning about Facebook Ads, the most critical part of the training program. If you don't take this model seriously, you will jeopardize the whole thing. Also, keep in mind that Facebook Ads will cost you an additional $200-$500 just to get started.
The module number six of Commission Hero training is all about setting up your Facebook Pixels. In a nutshell, it's a piece of code that you will embed to your landing page so that you can track your clicks and conversions. Robbie is going to show you how to do so and how to understand the data once the whole thing gets rolling.
Hopefully, if you do everything as instructed, you should have some results to measure and scale successfully. The whole point of an advertisement on Facebook is to keep recycling your money until the pile starts to get bigger and bigger.
As you come close to the end of the Commission Hero training, Robbie is going to share some of his Ninja Tactics. Also, you get access to other bonus material like live classes with Robbie and Ad Account training.
The whole thing, when observed from the bird's eye perspective looks like a good opportunity to create an online business. I'm glad to see that the course has a head and tail and it leads somewhere. Now, let's move on with this Commission Hero review and let's check out the price of the whole shebang.
Commission Hero Price
To start learning from Robbie Blanchard's Commission Hero, you'll have to 'spit' $997 one time payment.
There is another option, and that is to split it in two. The letter turns out to be more convenient. But it's going to more expensive. Each payment is $597, which turns out to be $197 more in the end.
In addition to the price of the training, you'll have to spend $100 on page builder, which is not included within the platform. The new budget is going to be required for running ads on Facebook. Be prepared for spending at least $1500 dollars just to get started.
Commission Hero is Too Expensive For You? Try Wealthy Affiliate For Free!
What I Like About Commission Hero
1.) Affiliate Marketing Model That Works
Affiliate marketing model that you can learn with Commission Hero is a legit way to seel whatever you want using Facebook as the source of clients. I believe that this guy knows the rules of the Facebook advertisement and that he can help to learn the same.
If you didn't know, Facebook earns most of his gigantic revenue straight from the advertisement. Mark Zuckerberg and his company are well aware of where the money is, that's why you and I are allowed to market anything we want as long as we follow some rules.
2.) The Real Owner
ClickBank marketplace is full of affiliates that are trying to sell you crappy products so that they can make commissions. These guys are also known as scam artists. They make massive amounts by selling various info products to newbies online by making them believe that they are going to get rich quick.
Most of the time, they hide behind fake names and use fake stories and stock images to create the owner's character.
However, Commission Hero has a real owner. Robby Blanchard does not fit into the description from the above. This guy is a real deal with a proven reputation to be the #1 ClickBank affiliate. I trust in his expertise.
3.) Real Student Testimonials
Before I started with writing this Commission Hero review, I expected to run into some old faces that I'm used to seeing in scams and 'half-baked' courses. I was pleasantly surprised to see that here is not the case.
We can see a few testimonials of people who claim that Robbie Blanchard has helped them to make money online. One of the faces that I recognize is Wesley Virgin. I've seen this guy selling on Facebook, and I guess that Robbie has something to do with it.
What I Don't Like About Commission Hero
1.) It's Not As Easy As Presented
I like to repeat to my readers that affiliate marketing is not as easy as it's presented by the owners of digital courses. These guys are making it sound easy just to get you in. I don't mind giving people hope, especially if you can deliver the promise.
Like every other business, affiliate marketing takes time to learn and apply. A newbie in this business can make money only after he goes through the period of study. Do not take those income claims seriously and arm your self with a lot of time, patience, will, and most importantly, invest a lot of work.
2.) A Bit Pricey for Newbies
In my opinion, Commission Hero is an overpriced training program. The price tag of $997 is not for every pocket. Especially not for newbies at affiliate marketing. Robby gives an option to split it in two, but still, it's a lot of money for someone looking to start without any previous knowledge.
Moreover, you'll have to spend a few more hundreds at least to get started. All in all, the whole thing can go well over $1,5K.
3.) No Free Trial, Only 14 Days Money Back Policy
You see, I'm a fan of a free trial. I like to sit in the car and take it for a test drive before I believe anything about how it steers or brakes. The same is with everything else. I don't like buying before trying.
Commission Hero does not offer a free trial.  However, you can access a free prerecorded webinar with Robby, which is a sort of a showcase of what can you expect from him. At least something.
Also, this training course comes with only 14 days money-back guarantee, which is very little compared to many others which offer 30-60 days to make your decision. This offer has a strict refund policy. If you want to get your money back, you'll have to show evidence that you have taken some action with the course. Otherwise, no cashback.
Is Commission Hero a Scam?
Commission Hero is not a scam. It is a legit affiliate marketing training course on the Facebook advertisement and selling products from ClickBank.
Many people have learned how to leverage this affiliate marketing model. Those of you who are interested can learn how to create funnels to ClickBank offers. Also, Facebook Ads could be a fun thing to learn if you are equipped with a starting capital. Robby Blanchard is not lying about his status as the #1 ClickBank affiliate. This guy is a legit affiliate marketer who knows how to talk the talk and walk the walk.
Do I Recommend Commission Hero?
If you want to learn how to sell various ClickBank Products by creating funnels and by advertising on Facebook, I think that you won't go wrong if you start learning from Robby.
Also, if you have enough money to spend on the course and everything that comes with it, I gladly recommend it.
How I Make Money Online!
Thanks for reading my Commission Hero review. I hope I have helped you to learn more about what it is and how does it work and answer your question, whether it is a scam or legit. If you have any questions or maybe you can offer an experience, feel free to leave them in the comment box below.
Before I let you go, let me tell you how I make money online with affiliate marketing with the help of REAL people. The training that I recommend has everything you need to get started online with zero costs and nothing to do with getting rich by tomorrow.
Wealthy Affiliate has been and still is the best online platform for making money online. These guys can teach anyone how to become a successful affiliate marketer.
The best thing is, it's entirely safe and free to join. No BS, no upsells. 
These guys have helped thousands of regular people like you and me to make money online and even quit our 9-5's. Make sure to grab your opportunity! 🙂
If you need any help or you have a question, feel free to contact me!
All the best, Ivan.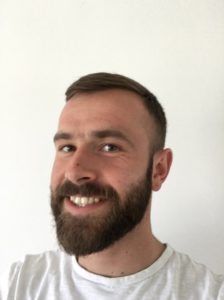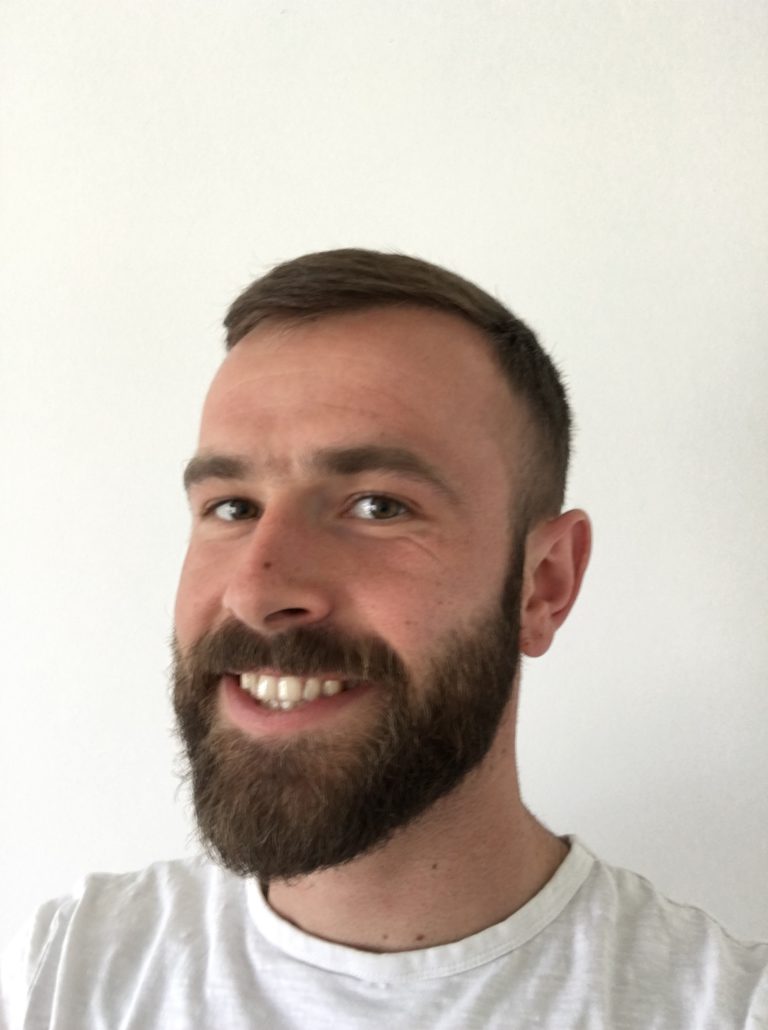 Founder, and CEO @freeaffiliatemarketingbusiness.com
Please follow and like us: