Is Herbalife a pyramid scheme or not? This is one of the most asked questions in the MLM industry. And in my Herbalife review, you will finally read everything you need to know about this direct marketing company.
Herbalife is a well-known multi-level marketing firm that specializes in marketing nutritional supplements. Founded in 1980, the company has gained recognition, partly thanks to Jim Rohn.
Now, the big question: is Herbalife a legitimate business or just another scam or pyramid scheme? Before I give you my verdict, allow me to introduce myself.
In this Herbalife review, I'll provide you with an in-depth analysis of the company, discussing both its positive and negative aspects.
By the end, you'll have a clear understanding of whether Herbalife falls into the pyramid scheme category or is a reputable MLM.
So, without further ado, let's dive in and find out the truth about Herbalife. Are you ready?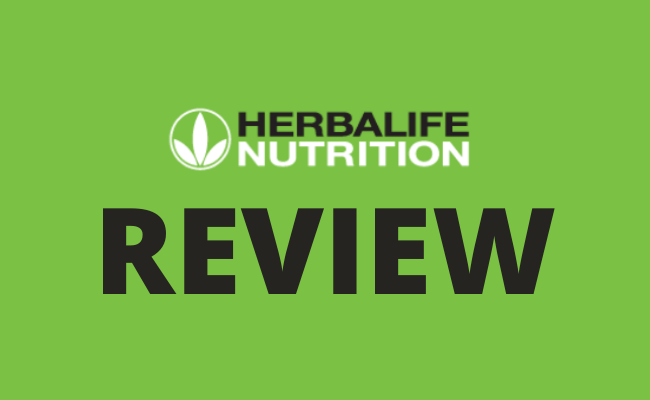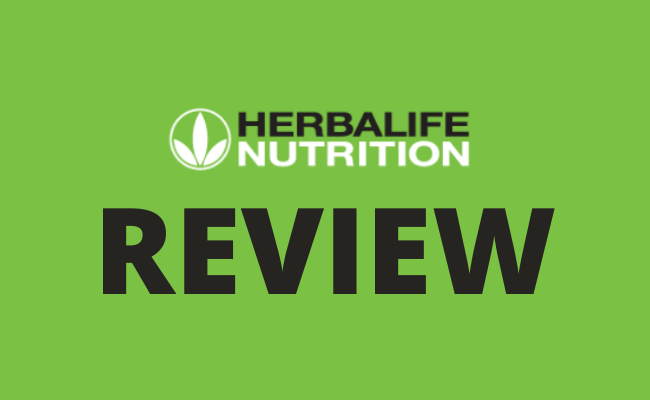 Is Herbalife a Scam?
Is Herbalife a scam? Multi-level marketing companies like Herbalife often find themselves at the center of controversy.
Some MLMs are viewed as scams more than others, while some are considered borderline pyramid schemes or illegal scams.
But what exactly is Herbalife? It's difficult to determine whether Herbalife is a scam, a rip-off, or a pyramid scheme.
So, let's first take a look at some of the controversies that Herbalife has been involved in over the past few years.
Was Herbalife a Scam in 2012?
In 2012, Herbalife's president, Des Walsh, was questioned by hedge-fund supervisor David Einhorn about the extent of sales beyond the firm's network.
This encounter left Einhorn angered and subsequently led to Bill Ackman, the head of Pershing Square hedge fund, placing a $1 billion bet against Herbalife by shortening its stock in late 2012.
In response, Herbalife CEO Michael Johnson decided to fight back against Ackman's claims, denouncing them as incorrect and misleading.
The situation escalated further when Carl Icahn entered the scene, labeling Ackman as a phony and dismissing his claims as baseless.
The turning point came in March when a front-page story in The New York Times exposed Ackman's actions.
It was revealed that Ackman had not only been lobbying public officials but also providing funds to anti-Herbalife advocacy groups.
Herbalife officials initially denied these allegations, only to publically admit two days later that they were being investigated by the Federal Trade Commission (FTC).
Ackman continued to assert that Herbalife was a global pyramid scheme, even going as far as calling it a criminal operation.
Herbalife's CFO, John DeSimone, countered this by expressing complete confidence in defending the company, stating that Ackman had crossed a moral boundary and exceeded the legitimate role of short sellers.
Eventually, in 2016, Herbalife was obligated to pay $200 million and restructure its US operations following a two-year investigation into "unjust and deceptive practices."
Alternative: If you're a newbie who is looking to earn passive income online, there are other, more beginner-friendly, and cost-effective options. My top-rated affiliate marketing course has helped me to go from earning $0 to $100's per day!
THE BEST WAY TO MAKE MONEY ONLINE IN 2023 >>
What Is Herbalife?
Herbalife is a direct-selling company that focuses on marketing nutritional supplements. It is one of many online companies that claim to help you make money by selling marked-up items through a membership.
Their marketing strategy revolves around becoming a "Jim Rohn marketer," but the problem is that most participants fail to profit from promoting other products.
Network marketing as a business model is becoming saturated for the average person. In other words, if you're not already a "Jim Rohn marketer," it's challenging to sell Herbalife products.
However, there are some valuable income-generating resources and the potential for substantial earnings within Herbalife.
But the question remains: is Herbalife a pyramid scheme? To answer that question, let's delve into the company's brief history.
Who Founded Herbalife?
In 1980, Mark Hughes (1956-2000) founded Herbalife Nutrition with the ambitious vision of transforming the dietary habits of individuals worldwide, one person at a time.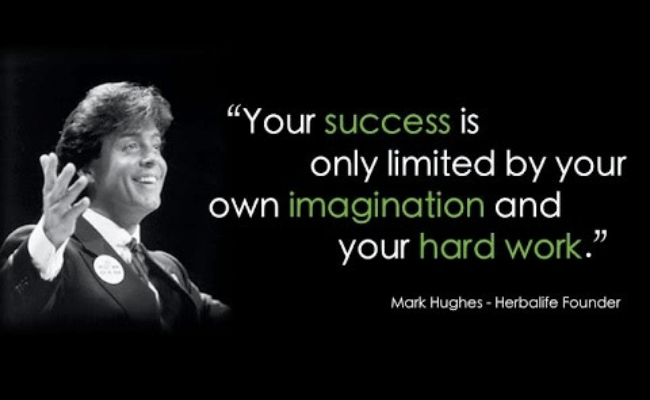 He shared his vision for success in an enthusiastic and powerful way, resulting in the creation of a multibillion-dollar firm. This firm now has dedicated Independent Herbalife Participants in more than 90 countries around the world.
In 1994, Hughes established the Herbalife Nutrition Foundation (HNF) with the aim of improving the lives of children by assisting companies in providing healthy nutrition to vulnerable children.
Today, the program helps provide proper nutrition to countless children globally. HNF also supports relief efforts and responds to natural disasters around the world.
Now, let's address the main question: Is Herbalife a scam pyramid scheme or a legitimate MLM?
Continue reading my Herbalife review to find out.
Is Herbalife a Pyramid Scheme?
Before I provide my review on whether Herbalife is a pyramid scheme, it's important to understand the nature of this scheme. By doing so, you will be able to approach my insights with the right mindset.
What Is Pyramid Scheme?
Pyramids are created with the intention of making quick profits for early investors, but their sustainability is short-lived. Despite presenting themselves as lucrative opportunities, they ultimately lead to disappointment as they dry up.
Not only are pyramid schemes a waste of time, but they also deplete your finances. It's disheartening how they exploit your aspirations of wealth.
Interestingly, there are numerous MLM companies that operate in a similar manner.
So, is Herbalife MLM also classified as a pyramid scheme?
Does Herbalife Fit a Pyramid Scheme?
Herbalife is often questioned about being a pyramid scheme, but the company successfully avoided that label by settling with the FTC for $200 million in 2016. Despite this, the company still faces its share of problems.
One notable incident was John Oliver's attempt to expose Herbalife as a pyramid scheme, claiming that the business model relied on making money from people who join and earn a commission from their sales.
However, whether he was right or wrong remains a question.
As shown in the image below, the reality is that around 99% of participants in these make-money opportunities earn less than minimum wage.
Despite reaching nearly $5 billion in sales in 2018, Herbalife's legitimacy is still a matter of debate.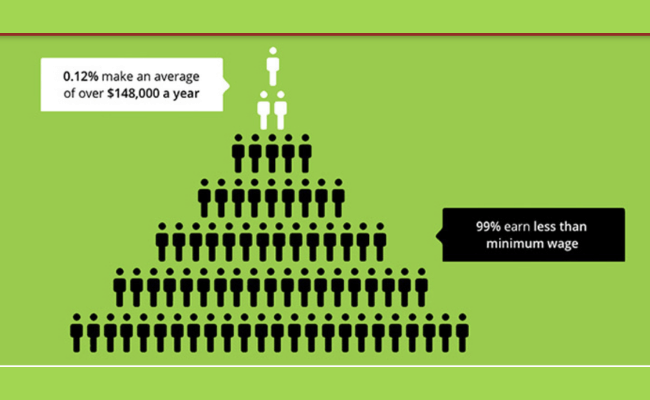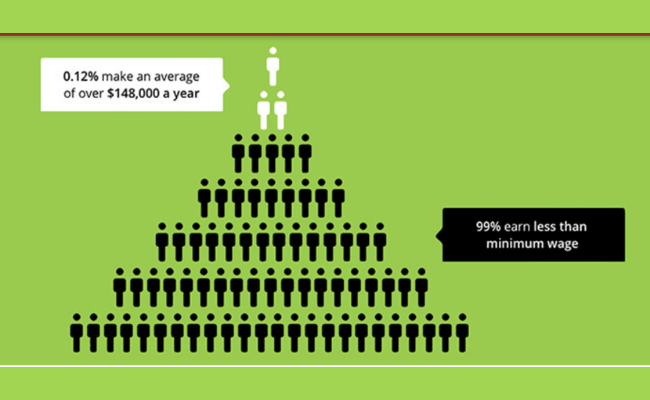 Is Herbalife a Pyramid Scheme in Disguise?
Herbalife's reward framework sheds light on what John Oliver discussed regarding MLM firms.
Some of these companies excel at concealing their inefficiencies while relying on big names for credibility.
However, Herbalife's true nature was exposed when it was declared a pyramid scheme by the Commercial Court in Brussels, Belgium.
This ruling was based on their failure to disclose their retail consumer base, which is a common characteristic of pyramid schemes.
Pyramid schemes operate by encouraging new recruits to make upfront payments with the promise of downstream earnings. Such manipulative tactics are both unethical and illegal.
On the other hand, most multi-level marketing businesses require upfront payments for their products.
This creates a grey area when differentiating between MLMs and pyramid schemes, where scams often hide within legitimate companies.
Unlike pyramid schemes, these companies continue to operate with fraudulent intentions. Despite offering actual products to distributors, Herbalife has yet to remove this label of being a pyramid scheme.
Can You Make Money With Herbalife Then?
Herbalife recruits have received unrealistic advertising materials from leading suppliers in the past.
For instance, there were video clips circulating featuring a member named Doran Andry who claimed to make close to $100K a month marketing Herbalife products while driving a red Ferrari.
However, when Herbalife disclosed its financials, it was revealed that only 704 U.S. participants earned over $100,000 a year, not a month.
In reality, the majority of their network marketing distributors earn less than a couple of hundred dollars.
Additionally, Herbalife's nutrition clubs have gained significant development but are expensive to join and primarily focused on recruitment rather than how they are marketed.
These clubs, designed to hire low-income distributors, are found worldwide. While Herbalife reports a substantial increase in sales from these nutrition clubs, it remains unclear whether these claims are true or false.
Ultimately, it is important to note that Herbalife is not considered a pyramid scheme.
Alternative: On the other hand, if you're looking for the best business model to earn passive income online as a beginner, there are other, more suitable, and cost-effective alternatives.
My top-rated course has helped me to go from earning $0 to $100's per day!
THE BEST WAY TO MAKE MONEY ONLINE IN 2023 >>
Is There a Lawsuit Against Herbalife?
When determining if Herbalife is a scam, one of the easiest methods is to investigate any ongoing lawsuits. Unfortunately, Herbalife has faced numerous legal actions, including a recent one this year.
It appears that just when things seemed to be improving, they were once again reprimanded by Chinese authorities for the third time in four years, leading to a hefty $123 million settlement with the United States government.
This incident followed a previous settlement where Herbalife had to pay $20 million to the SEC for misleading investors with its business model in China.
Additionally, an audio recording surfaced featuring Herbalife's CEO, Rich Goudis, suggesting an employee disregard expense account limitations in China. These are just a few of the recent allegations.
However, it is important to note that these issues do not necessarily imply that Herbalife is a scam.
They do highlight that the company faces challenges, much like any other.
Why Was Herbalife Baned in the US?
Herbalife agreed to restructure its organization and pay a $200 million fine following accusations of being a pyramid scheme. This agreement was reached in 2016 with the Federal Trade Commission (FTC) of the United States.
In November 2017, Ackman's hedge fund closed its short position in Herbalife.
Around the same time, Herbalife removed plant sources of ephedrine from its product line in response to state regulations.
In July 2016, Herbalife made further changes to its business model and reached a settlement with the FTC, resulting in a $200 million payment to its representatives. It's important to note that this doesn't make Herbalife a scam. Like any other company, they faced challenges, but their active efforts to address these issues demonstrate their legitimacy.
Is Herbalife MLM?
Herbalife is a direct-selling MLM firm known for its international web sales of approximately 4.88 billion United States dollars in 2019.
So, how can you get a share of their success? Well, the trick is that their protein and dietary supplements are not available on store shelves.
The only way you can obtain these items is through a Herbalife supplier. Visit their website to learn more about the products and check the prices.
However, please note that you cannot make a direct purchase.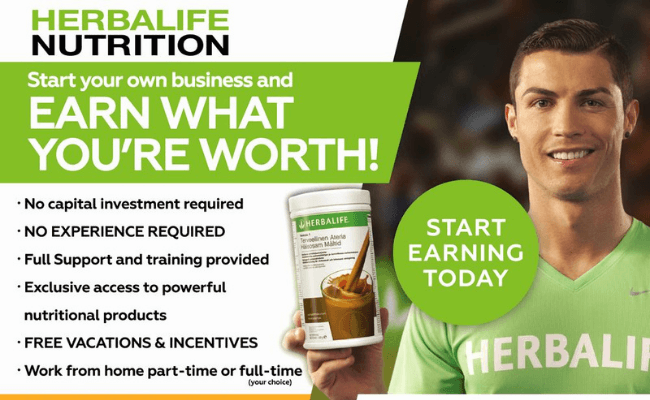 Joining Herbalife MLM is a terrific choice. With a network of 3.7 million "members" in around 90 countries, Herbalife is a substantial company.
This information helps you understand that Herbalife is not a scam. More about it is below in my Herbalife review.
Is Herbalife Legit MLM?
Herbalife is considered a legitimate MLM company.
However, it has faced scrutiny from the FTC, which has accused it of operating as a borderline pyramid scheme. There have also been controversies involving certain individuals associated with the company.
Like many MLMs, Herbalife operates by recruiting people to make money. However, there are concerns about how Herbalife presents itself and the actual income potential for its distributors.
The truth is that selling Herbalife products alone is unlikely to provide a sustainable income.
It is widely known that only a small percentage of people who join network marketing companies, such as Herbalife, are able to recoup their costs and make significant profits.
Some individuals have even claimed that Herbalife is a pyramid scheme. You can watch their testimonials in the video below…
From this video, it is evident that members are encouraged to involve their friends and become distributors. However, as your efforts dwindle, you may resort to modern tactics like online marketing.
It is important to note that the payment plan is not designed to generate profits for you. Instead, the purpose of this business is to motivate you to keep using their products and make additional purchases.
Consequently, the most likely outcome is that you will continue to lose money while they continue to profit.
Alternative: On the other hand, if you're looking for the best business model to earn passive income online as a beginner, there are other, more suitable, and cost-effective alternatives.
My top-rated course has helped me to go from earning $0 to $100's per day!
THE BEST WAY TO MAKE MONEY ONLINE IN 2023 >>
How Does Herbalife MLM Work?
To become a member or representative, you'll need to purchase Herbalife products. Once you have the products, you can either sell them or use them to promote the company. The best route is to do both.
However, some people get confused and label Herbalife as a pyramid scheme.
Let's debunk this misconception once and for all…
How Do You Make Money With Herbalife MLM?
Herbalife pay is based on a Multi-Level Marketing (MLM) model.
This means that your compensation is not solely derived from marketing Herbalife products. Instead, you can receive incentives from the sales of new members that you recruit, as well as from the sales generated by their recruits.
The diagram below illustrates this concept clearly…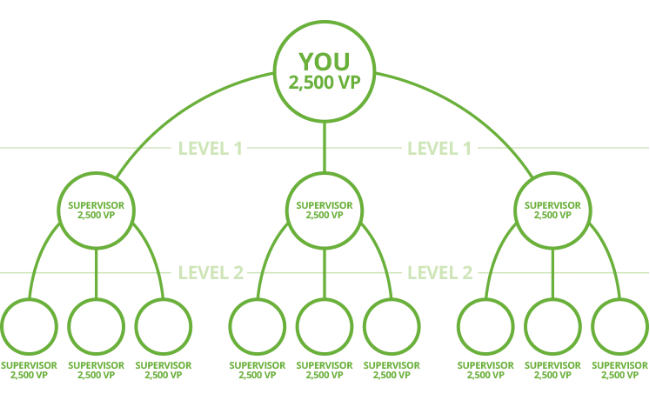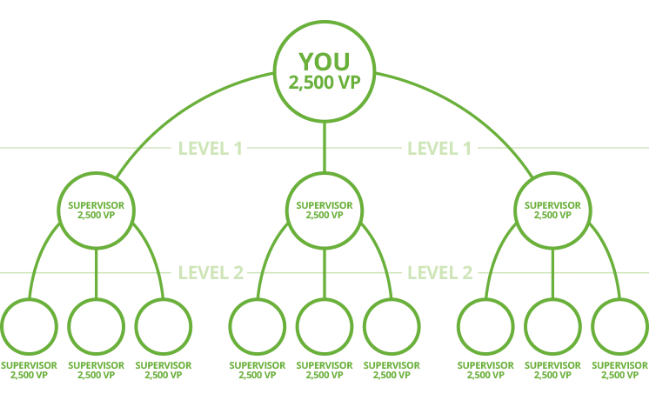 To make any money with Herbalife protein shakes, you'll need to market them extensively. However, there's a catch. You have to purchase the products upfront before you can even sell them.
This creates a problem because your earning potential is limited by how much you can buy.
Moreover, there's a risk of ending up with excessive inventory that you can't sell. On the bright side, there's a 12-month return policy for unopened items.
The fact that you have to "pay to play" is the main reason why Herbalife tends to be labeled as a pyramid scheme.
But before jumping to conclusions, let's explore how much they actually pay…
What is Herbalife's Compensation Plan?
The amount of money you earn as a Herbalife distributor depends on the number of products you sell. However, the truth is that distributors don't earn much from these sales.
The objective is to sell products and earn volume points with each sale. When you accumulate a certain number of volume points, you can advance to the next level and earn a higher commission from your downline.
The key is that you earn volume points when you or your downline place orders. Therefore, the more you or your downline orders, the more volume points you accumulate.
Refer to the table below for a breakdown of the points you can earn based on your level and number of sales…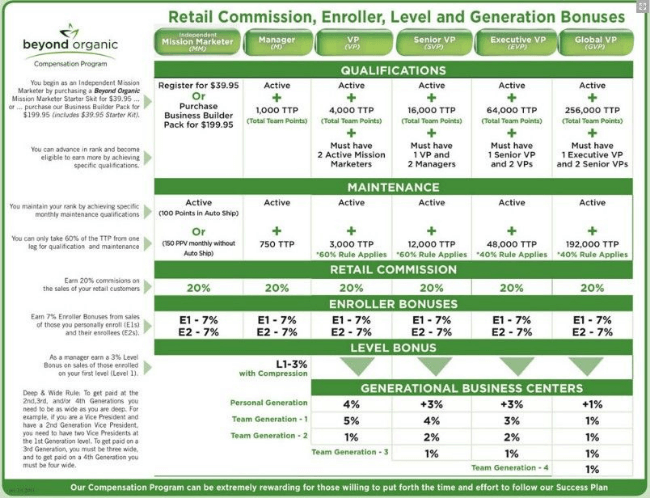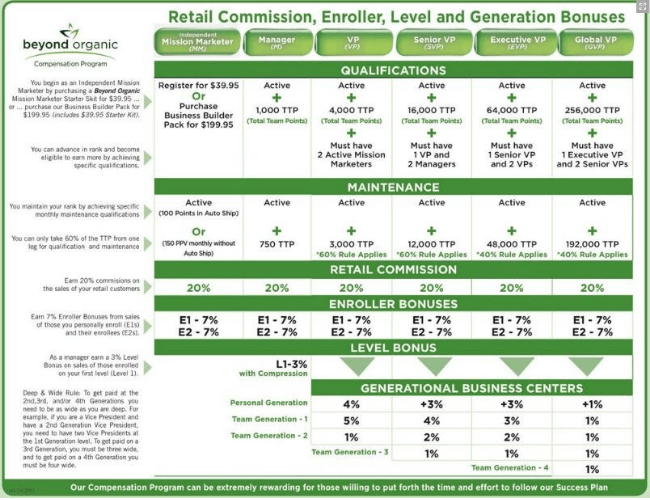 Unfortunately, Herbalife, like other MLMs, has a complex and bewildering compensation plan that seemingly aims to confuse. However, it's essential to remember two earning methods:
Sell Herbalife products to your niche market.
Recruit promoters in your MLM network and earn bonuses.
Given these facts, one may question whether Herbalife is a pyramid scheme. While many people hold this belief, my forthcoming Herbalife review sheds light on the matter, revealing that labeling them as a pyramid scheme is unjustifiable.
In the end, we must acknowledge that the company sells real products, making it difficult to attach the pyramid scheme label to them.
How Much Does It Cost To Become A Herbalife Distributor?
The cost to join as a Herbalife distributor is a one-time investment of $94.10. Once you pay the fee, you will receive a starter kit, training, and additional benefits. Moreover, joining provides you with the opportunity to start marketing their products.
Below is a list of items included in your starter kit…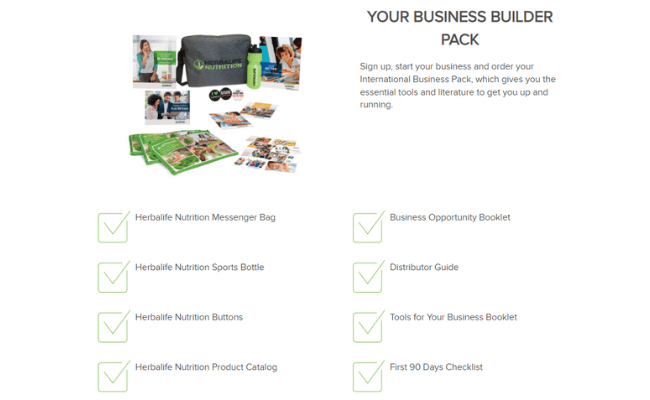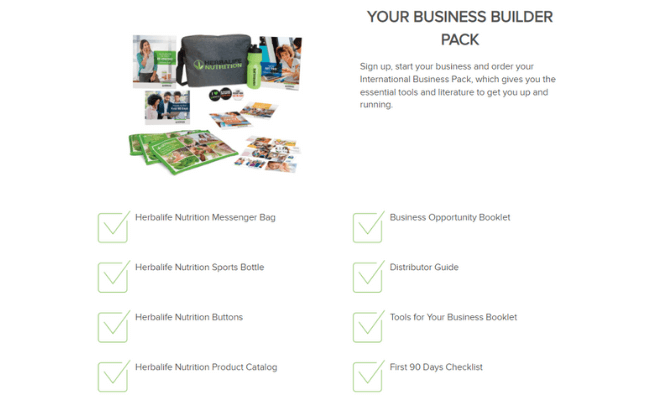 Additionally, when joining, distributors enjoy a lifetime 25% discount on their orders, just like customers. Moreover, upon reaching the distributor rank of supervisor, you will receive a significant 50% discount on your orders.
As you progress in rank, you will also start earning higher commissions and bonuses.
What Are Herbalife's Products?
Herbalife Nutrition offers a range of products, including weight loss and healthy protein shakes, protein bars, teas, aloes, vitamins, as well as sports hydration, energy, and individual treatment options.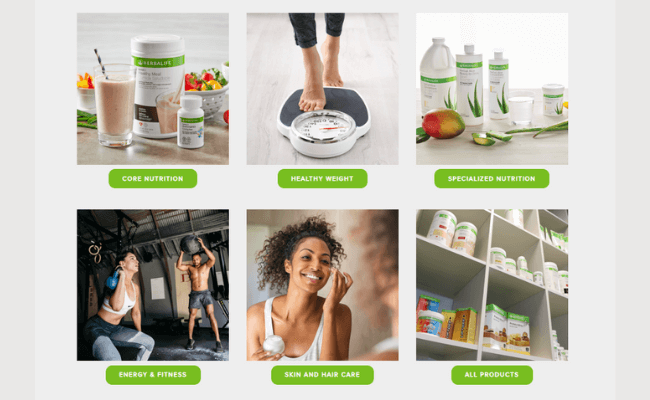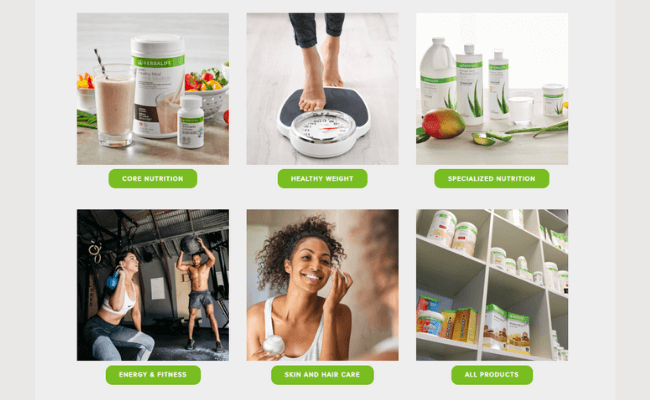 How can you effectively market these products to make money?
In order to expand their organization and showcase the product, Herbalife encourages social gatherings known as "nourishment clubs". During these events, members have the opportunity to try the drinks and discuss healthy lifestyles.
Herbalife claims that these nourishment clubs assist individuals who would typically opt for vending machine snacks or fast food. By providing them with healthy options and support during this lifestyle change, they aim to help people make healthier choices.
Do People Lost Weight With Herbalife?
Herbalife meal replacement shakes can indeed aid in weight loss, though this claim is currently under debate. To achieve optimal results, it is crucial to incorporate exercise and maintain a balanced diet consistently.
Ongoing research studies aim to validate the effectiveness of Herbalife's fat-burning products in preventing weight gain over an extended period.
Ultimately, it is important to note that these products are of high quality and are endorsed by satisfied users. Additionally, by following their lead, there is also an opportunity to generate income.
Is Herbalife Worth The Trouble?
To get an idea of the potential earnings with MLM Herbalife, let's examine the earnings of distributors in the US as an example.
So, what are people earning? According to Herbalife, approximately:
50% earned less than US$ 370 a year.
10% made just US$ 6,965 a year.
Only the top 1% earned more than US$108,802. It's worth noting that less than 15% of Herbalife distributors in the United States made any money from them. This suggests that Herbalife had a total of 464,736 distributors (if 399,673 is 86% of them).
Based on these figures:
399,673 made nothing.
34,855 made less than US$ 370 a year (approximately ₤ 281).
6,971 made more than US$ 6,965 a year (approximately ₤ 5,303).
697 made greater than US$ 108,802 a year (around ₤ 82,846).
It is important to note that these are just profits. They do not consider any expenses incurred by suppliers, including their initial investment.
90% of representatives leave Herbalife every year
In 2005, Herbalife admitted to having a turnover rate of 90% among representatives who were not managers, and 60% among managers. The company further states that:
" We approximate that, of our over one million independent suppliers, we had about 201,000 supervisors after requalifications in February 2005."
It is undeniable that one supplier drops out of Herbalife approximately every 16.7 seconds. Given this high turnover rate, Herbalife finds itself in constant need of recruiting new members to replace those who leave.
One must question why Herbalife does not reconsider its entire business model, instead of persistently recruiting new individuals into a clearly unsustainable framework, particularly when such a large proportion of representatives depart each year.
Perhaps this is because the model continues to work remarkably well for the privileged few at the top, while disregarding the 90% of non-supervisor suppliers who leave annually.
In my opinion, Herbalife MLM is burdensome and carries significant risks. It is simply not a suitable endeavor for me.
Alternative: On the other hand, if you're looking for the best business model to earn passive income online as a beginner, there are other, more suitable, and cost-effective alternatives.
My top-rated course has helped me to go from earning $0 to $100's per day!
THE BEST WAY TO MAKE MONEY ONLINE IN 2023 >>
Herbalife Review – Conclusion
Is Herbalife a scam or a legit MLM? In my review, Herbalife is a legitimate multi-level marketing firm. Their primary focus is on product acquisition and recruiting new distributors.
However, let's take a closer look…
While Herbalife and similar companies may appear to operate as multi-level marketing, they often blur the line between pyramid schemes and legitimate businesses.
There are numerous network marketing opportunities available, offering various business prospects for making money.
But in my opinion, Herbalife is not among them…
It raises concerns with its shady practices, abundance of complaints, low success rate, and overly complicated plan.
Thank you for reading my Herbalife review! What are your thoughts on Herbalife?
Feel free to share them in the comments section below…
Herbalife Pros:
A long-standing company (40 years in business)
Good quality dietary and weight-loss products
Some people reported success with their MLM
Herbalife Cons:
You have to purchase to products you plan to sell up-front
Herbalife is known as an illegal pyramid scheme
Their products and scheme are expensive
MLMs have a very – very low success rate
Is There a Better Way To Make Money Online?
I know how hard it is to trust websites these days.
There are too many scams out there, especially in the make-money-online world.
I know, because I reviewed over 700+ sites so far!
Why did I review so many sites? Well, I wanted to find the best (and cost-effective) way for a beginner to start income online.
While searching for this information, I bumped into affiliate marketing.
Thanks to a decision to learn more, I went from waiting tables in restaurants to earning a full-time passive income online.
And today, I like helping people as you follow in my footsteps,
Keep reading…
How I Make Money With Affiliate Marketing
I earn online by creating simple affiliate websites that I use to connect people with products they are already looking for.
It requires no special skills or previous experience, which makes it the best way to start online.
The best thing about affiliate marketing is that it is passive in terms of results and income.
In other words, you could be earning an income from your affiliate website for years and years to come, even when you sleep.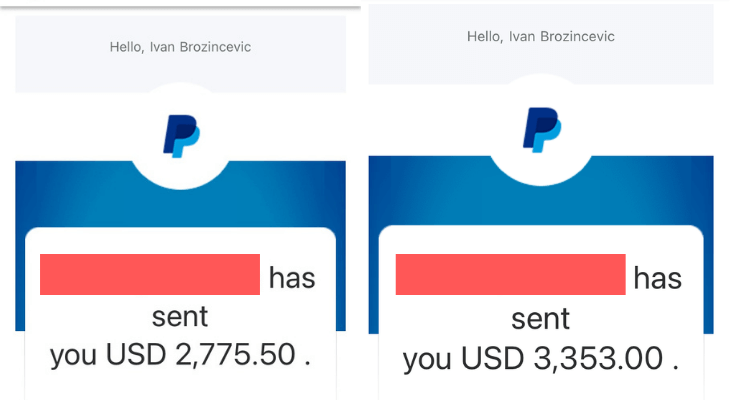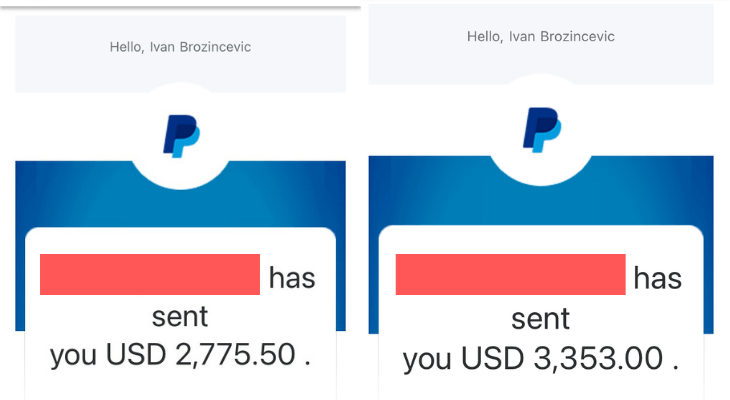 If you want to learn more about how you can start making money online with affiliate marketing, click the button below!
After evaluating over 700+ programs on the web, my conclusion is straightforward. This is the best way to start earning passive income online.
And if you're looking for the very same, I'll see you on the next page…
THE BEST WAY TO MAKE MONEY ONLINE IN 2023 >>
If you need any help or you have a question, feel free to contact me.
And feel free to share this Herbalife pyramid scheme review to help others as well!
All the best, Ivan. Founder, and CEO @freeaffiliatemarketingbusiness.com